Things got off to a very rainy start.
But there were plenty of amphibians to be found, like this Cave Salamander.
Blanchard's Cricket Frogs were a common sight throughout the trip.
A stocky and very faded Longtailed Salamander.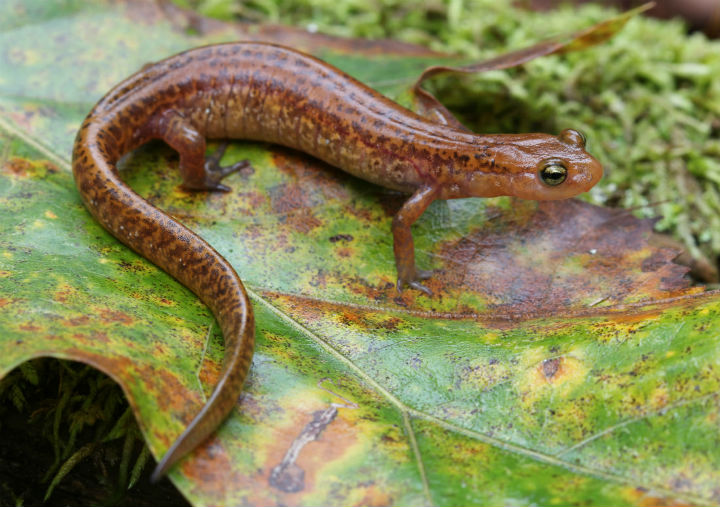 A number of Fall wildflowers were in bloom, like these Asters.
American Toad.
The first snake that I saw on the trip was this young Cottonmouth.
American Bullfrog.
Red-spotted Newts were often encountered crossing roads.
Spring Peeper.
Leopard Slug - these were seen crossing roads on rainy nights.
Leopard Frogs were a frequent sight.
On the second day of the trip I visited this cypress swamp.
Mole Salamander.
Green Treefrog.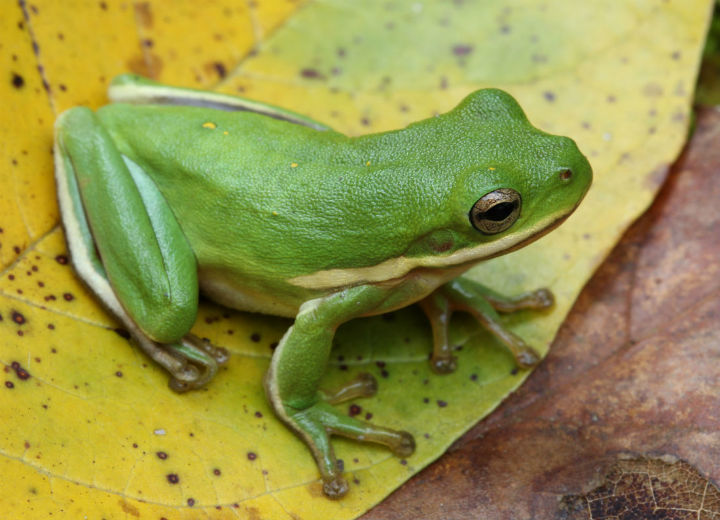 There was a very large number of orbweaver spiders at nearly every place I visited. This was the largest though - Marbled Orbweaver.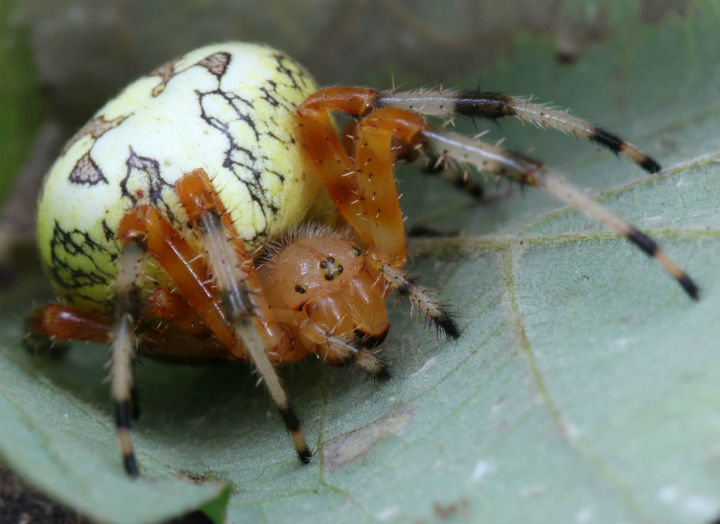 Marbled Salamander.
"Striped" Marbled Salamander.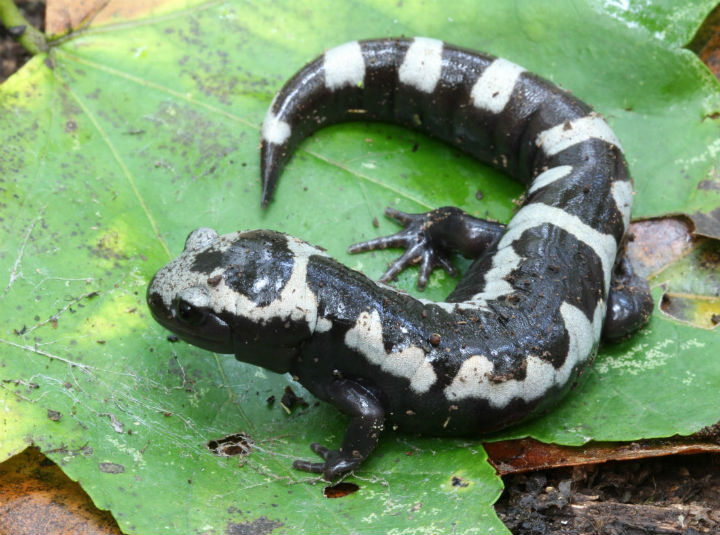 Midland Painted Turtle.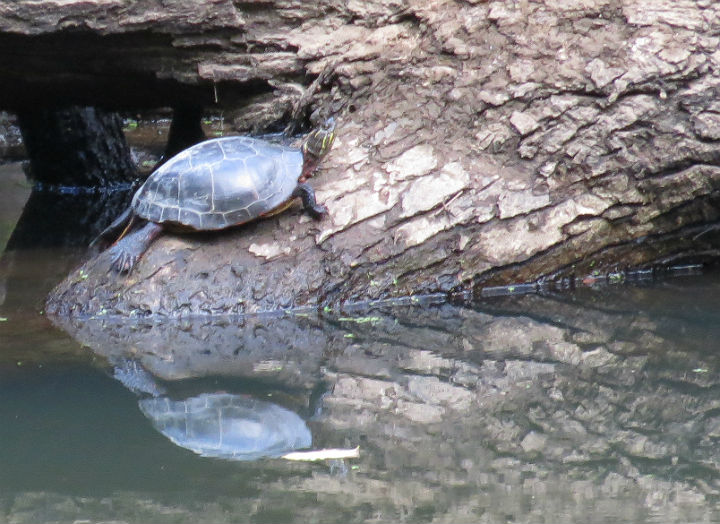 In the afternoon I went back to Snake Road. This is what the Big Muddy River looked like on that day.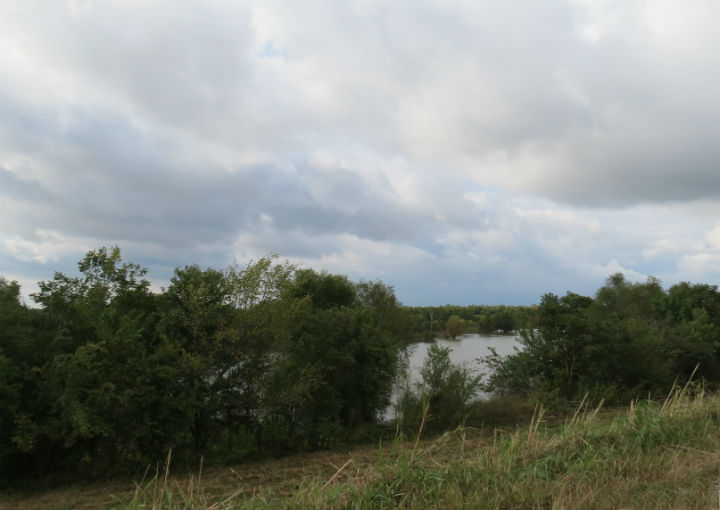 I saw this young Cottonmouth basking a few feet up in a tree.
Red-tailed Hawk.
Cross Orbweaver.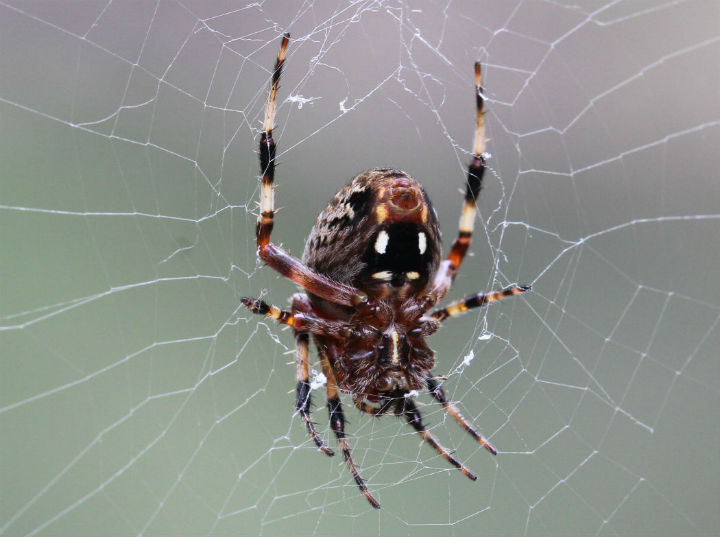 A young Ringneck Snake.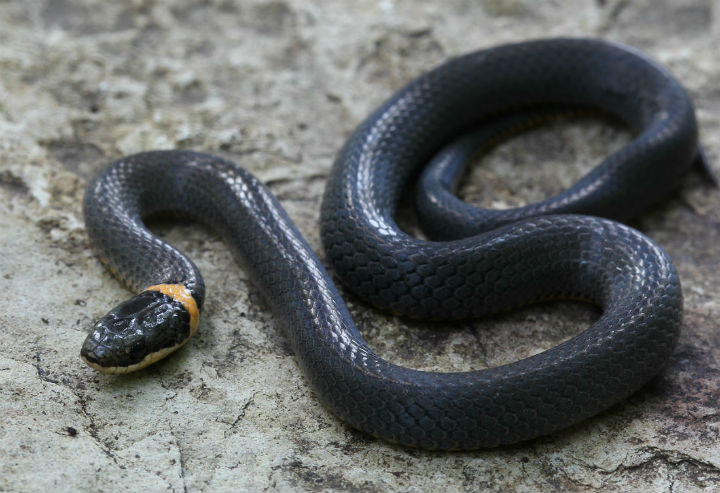 A shy Five-lined Skink.
A Rough Green Snake pretending to be a twig.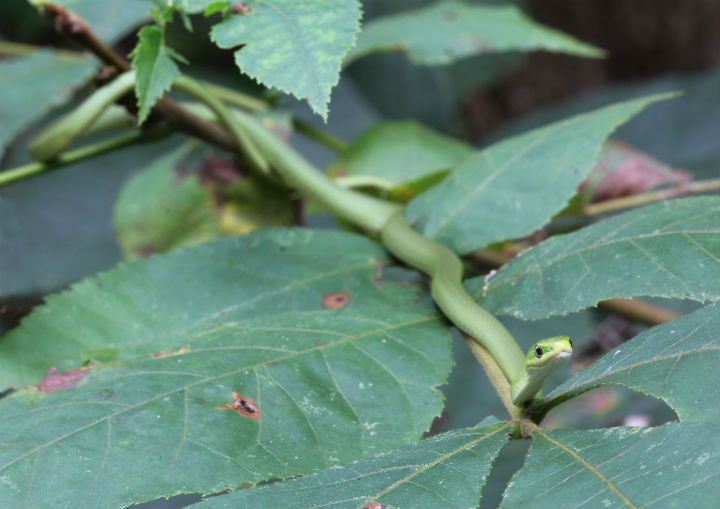 Handful of Bess Beetle grubs.
Long-tailed Salamander.
A Yellowbelly Water Snake seeing if it's safe to go outside.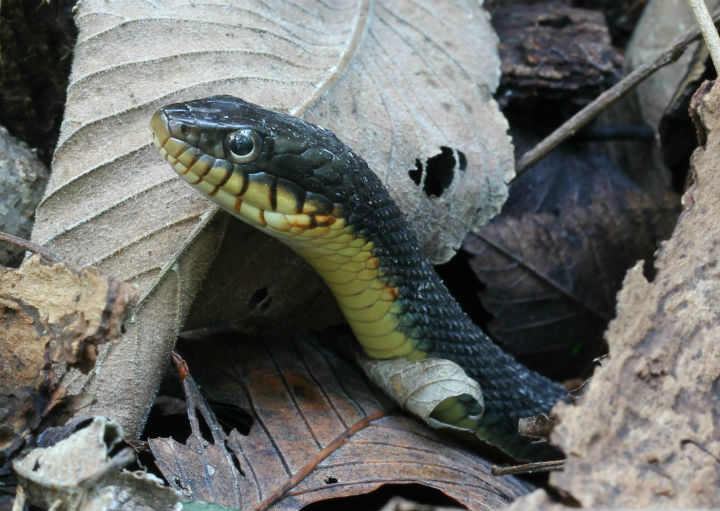 Before I knew it, it was time to say goodnight to Snake Road.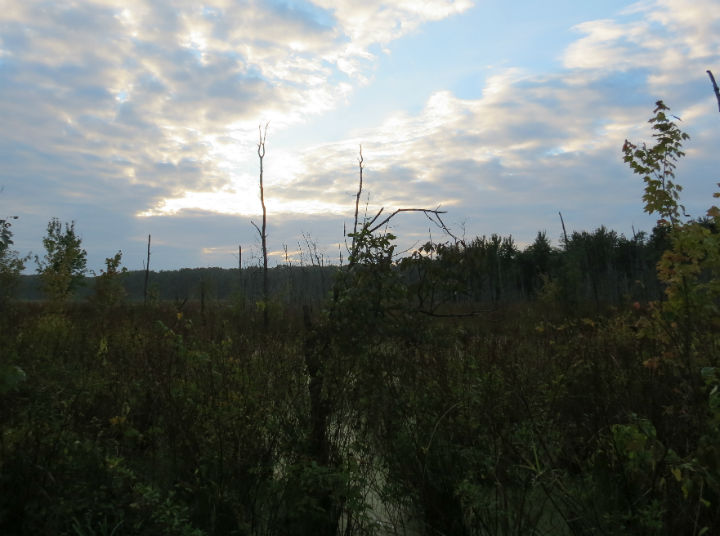 On the following day I checked out the surrounding area - Great Blue Lobelia.
A Kingsnake in a shed cycle.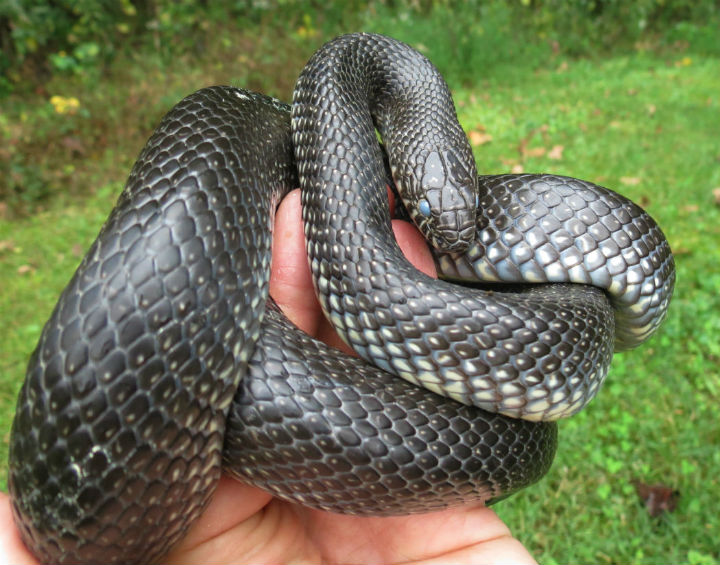 This freshly shed Kingsnake was only a few feet away from the first.
An oddly patterned Green Frog.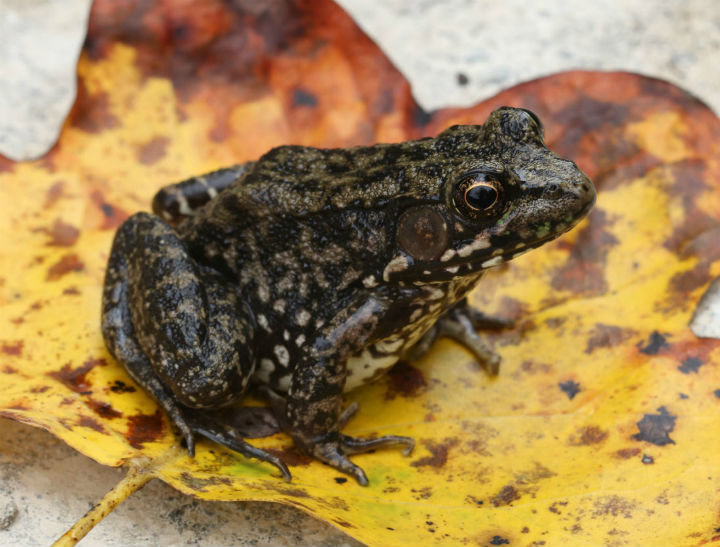 I wasn't kidding about all the orbweavers - Long-jawed Orbweaver.
Blotched version of a Midland Water Snake.
Banded version of a Midland Water Snake.
They have some pretty large millipedes in southern Illinois.
Ringneck Snake.
Katydid on the tracks.
Later that night I saw this Copperhead crossing the road.
The following morning I visited the Cache River to see some turtles.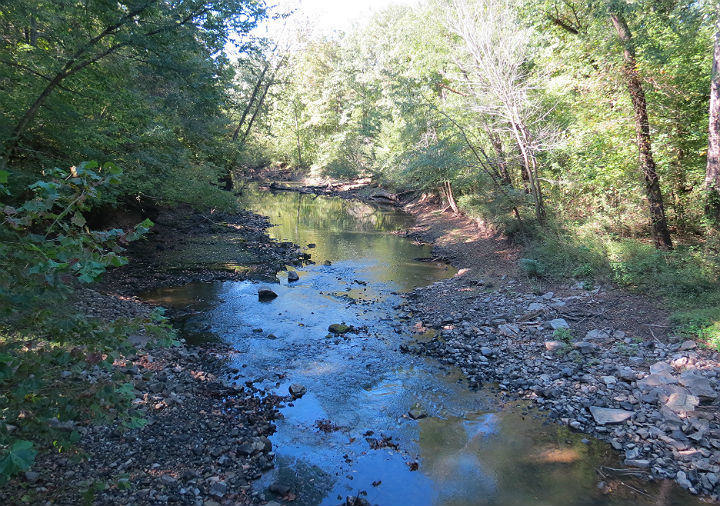 Red-ear Slider.
Turtlehead.
Spiny Softshell.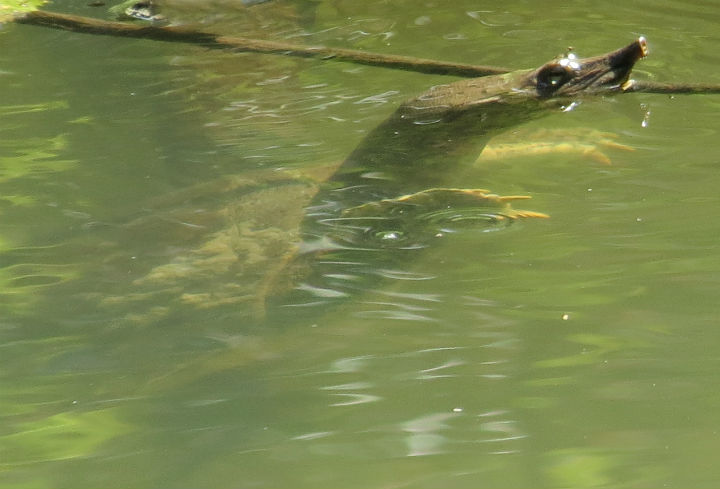 A Duckweed coated Cottonmouth.
Copperbelly Water Snake.
Due to the damp weather, there were many mushrooms to be seen, like this Orange Mycena.
Eventually I made my way back to Snake Road.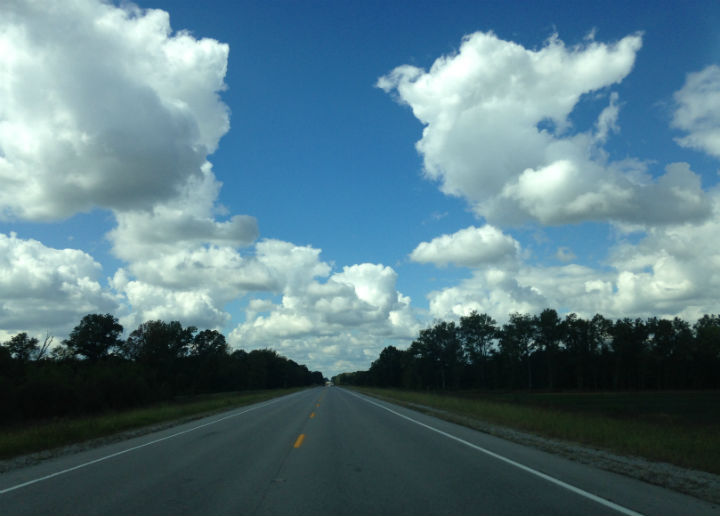 Along the way, I found this Black Rat Snake.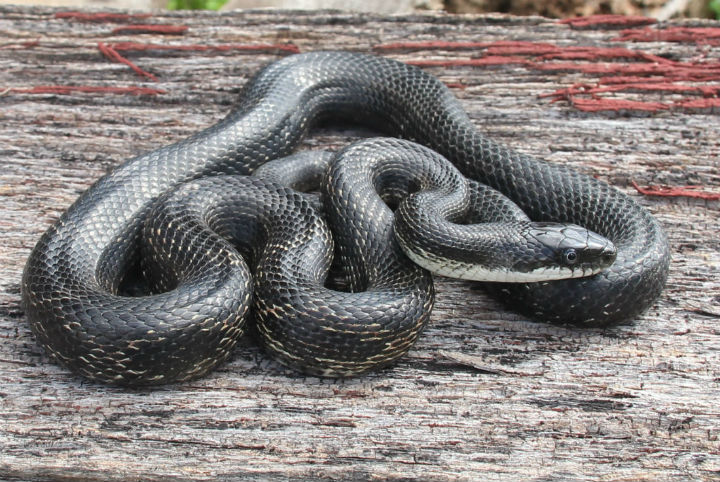 Free advice.
A young Black Racer, also found on the way to Snake Road.
A view of the limestone bluffs as I approached Snake Road.
One I got there, I saw many Cottonmouths, most which were all-too-happy to say "cheese" for my camera.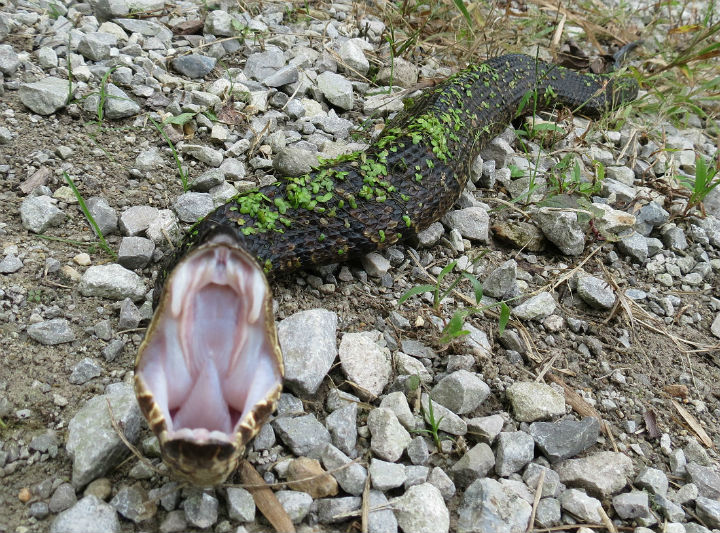 Here's what Snake Road looked like on that day.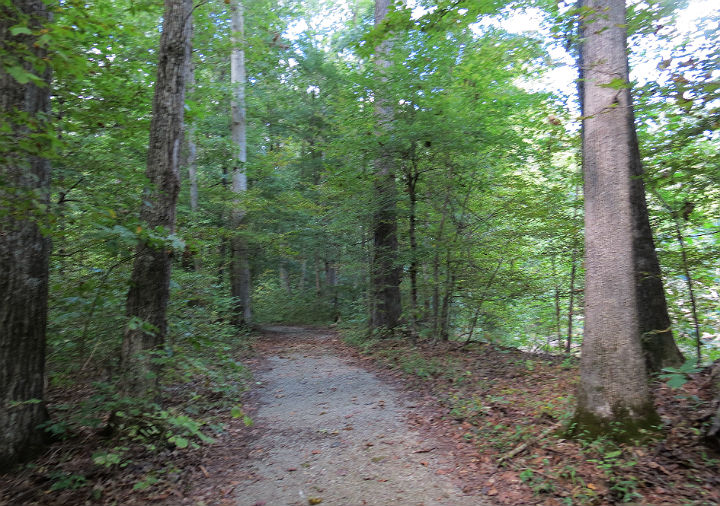 A sleepy Green Treefrog.
Western Ribbon Snake.
An edible mushroom about the size of a Cabbage - Chicken of the Woods.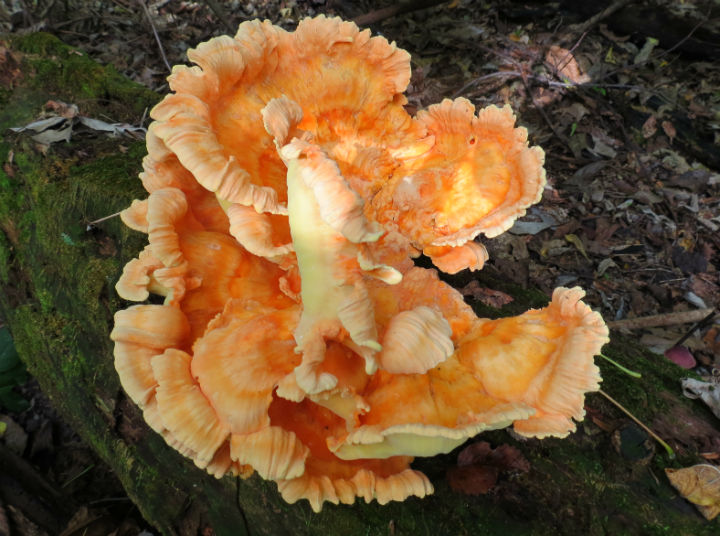 Bird-voiced Treefrog.
A young Timber Rattlesnake.
It wasn't long after that when it began to get dark.
On my final day at Snake Road, it was mostly sunny. Here's what Winters Pond looked like.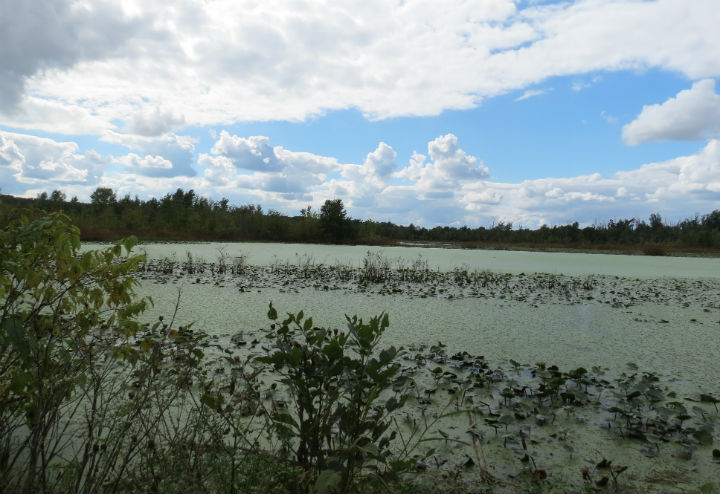 A baby Fence Lizard in the parking lot.
Question Mark Butterfly.
Cottonmouths were the most commonly seen snake that day, I saw over 20.
It was awesome for me to find this "lifer" Zigzag Salamander.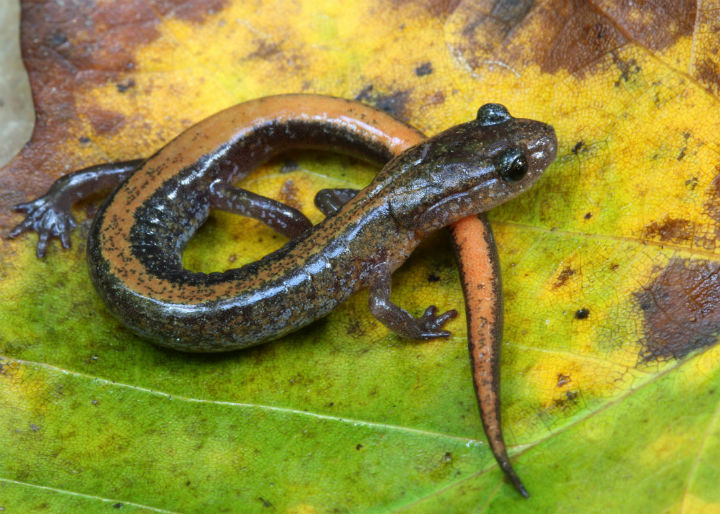 A Black Rat Snake that was in the bluffs.
Slimy Salamander.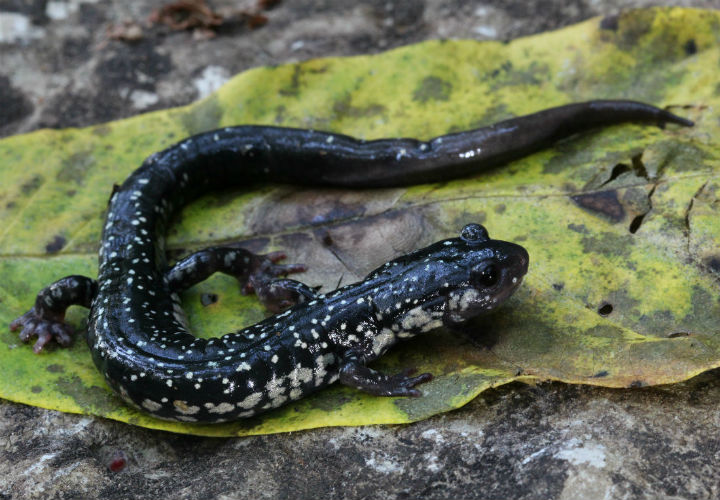 Arrowhead Orbweaver.
I closed out the day with this really nice looking Spotted Salamander.
On my last day I only had an hour to kill, so I decided to return to the Cahe River to look for Box Turtles.
Luck was not with me in the turtle department, but I did find this Mud Snake "on the crawl."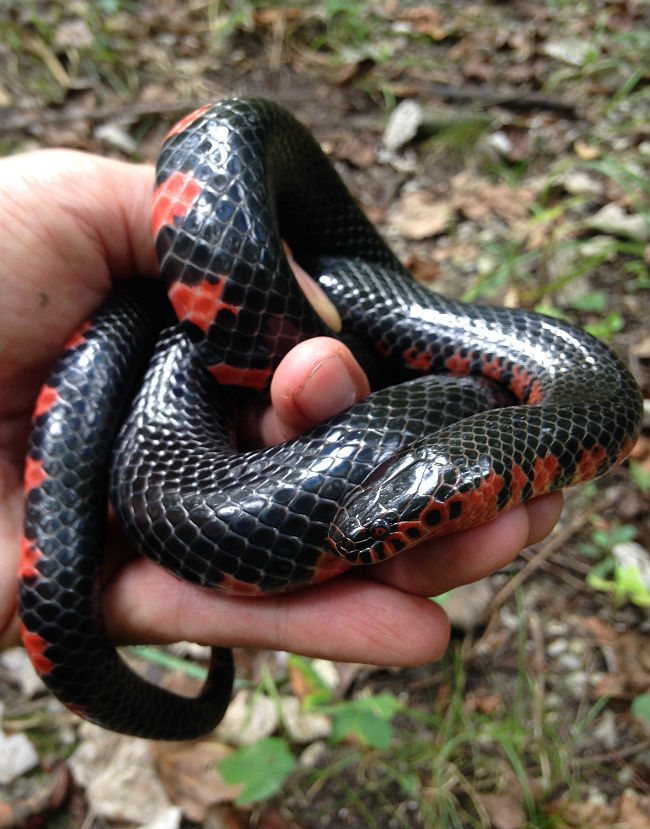 Another photo of the same snake.
And if that wasn't enough on my way home, I saw this Eastern Hognose Snake crossing the road (cobra mode).
Another photo of the same snake.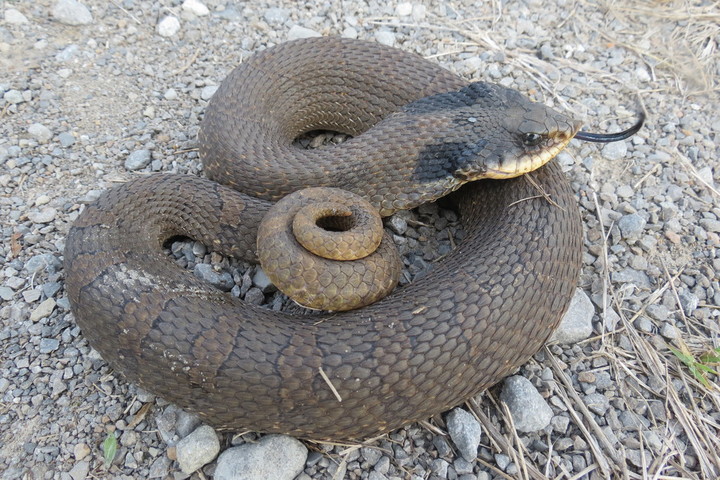 It was great to visit southern Illinois again.