My first stop was Jaipur where my wife had a workshop to attend. Though I didn't get the chance to herp, even our short excursion to the city lake resulted in a chance encounter with this fantastic softshell turtle: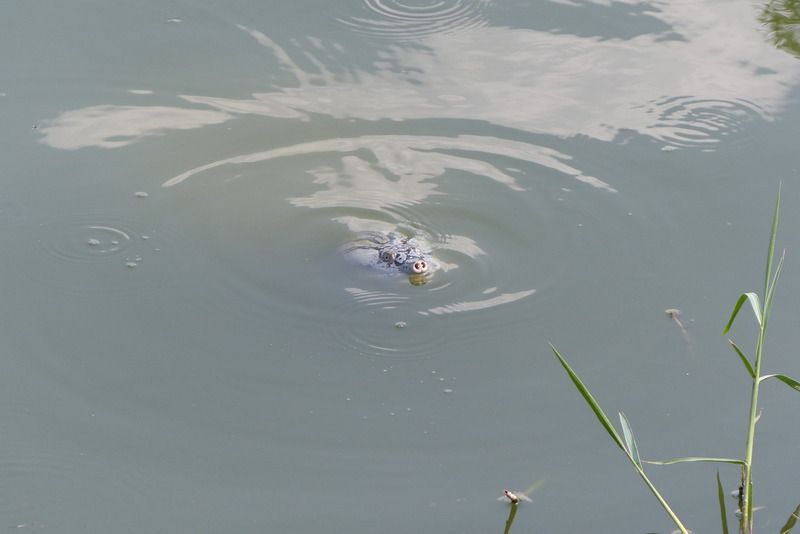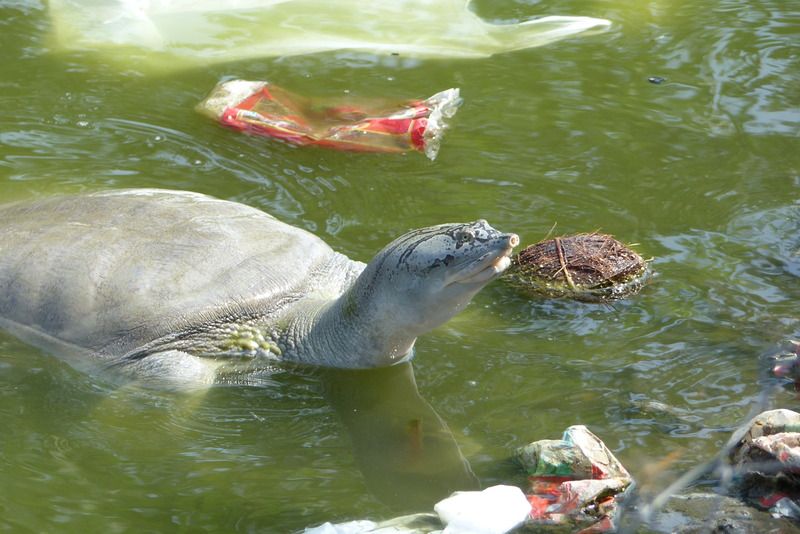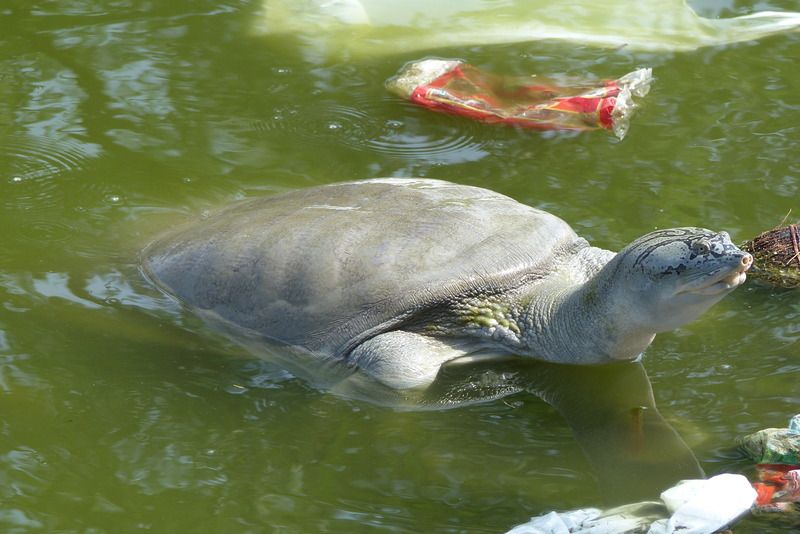 I headed on to Udaipur while my wife stayed at the workshop. Udaipur has a lot of great wild space around it, and with a borrowed bicycle I was able to spend a little bit of time exploring the hills. Though the habitat looked interesting, all I could find during the day was a shed snake skin and a monitor...and occasional camels.
On the first night, I hadn't seen much in the evening, and rode my bicycle down the hills at night, stopping here and there where I had seen herpable areas. There was one huge undeveloped spot next to the road that looked great. As I began herping it (mostly hoping for saw-scaled vipers), a light storm came in and it began to rain. Afraid for my camera, I packed my camera case inside my backpack and continued herping. The rain began to slow soon, but before it quite stopped, I turned and saw some eyeshine sitting just 20 meters away. The animal was sitting on its haunches looking at me and my first thought was "jackal?", but then I thought "its head silhouette looks more cat-like than a jackal....is this my first Indian fox?" Wanting to photograph the lifer, I try to get my camera out as quickly as possible, but it's really laborious to take off my backpack, then open it, then take out my camera case, then open it, and then turn on the camera. At first the animal had backed up and watched me again, then it moved away.
With camera finally ready, I moved towards where the animal had moved. Only a few seconds later, I picked it up again in profile to me just 15 meters away this time....and saw the beautiful body of a Jungle Cat walking causally away parallel to me. Unfortunately, a bush was perfectly placed between me and where the cat was going, so that I had to keep side-stepping to keep the cat in view, and couldn't manage to keep my headlamp on track and focus the camera and pull the trigger at the right moment to get a shot in the dark. I got to watch it take 5-6 nonchalant strides before the trail it was going down disappeared into brush. Since there was open land on every side of that small amount of brush, I spent a good amount of time walking around trying to pick it up again or have it come out, but never saw another sign. I went back the next night too, and saw nothing. Still my best mammal sighting in India to that point, and my first cat in India at all.
The second night, I had a couple interesting birds: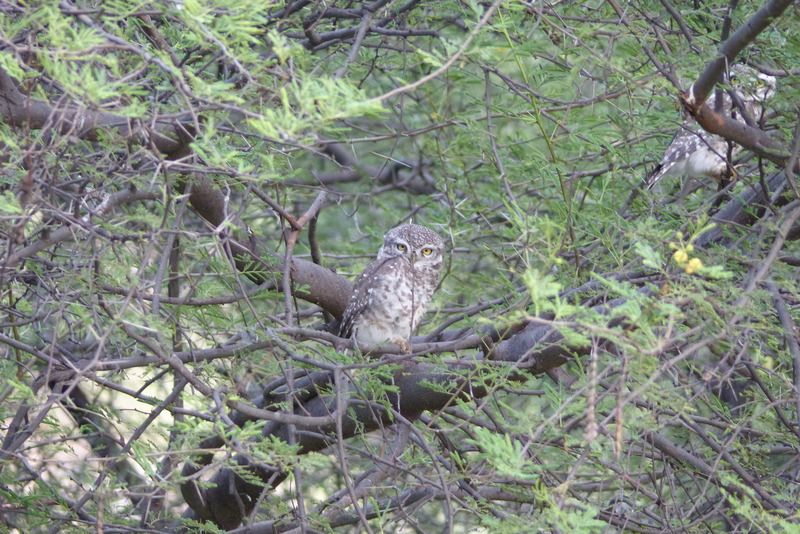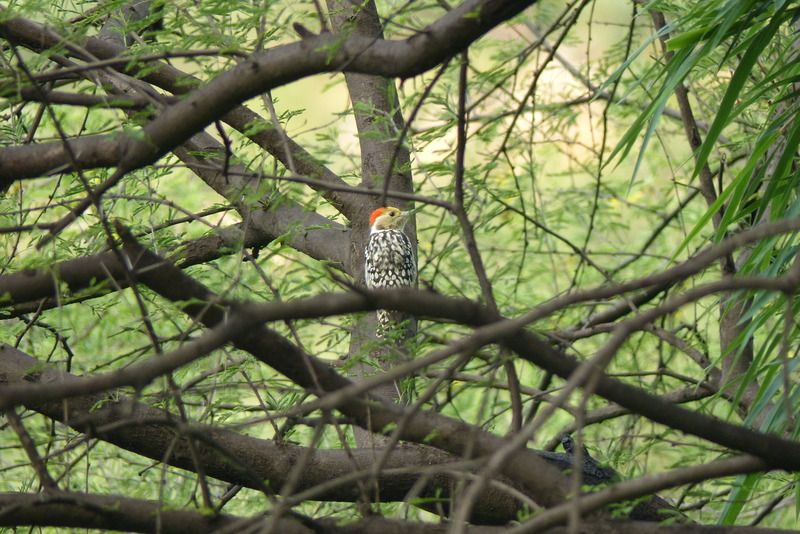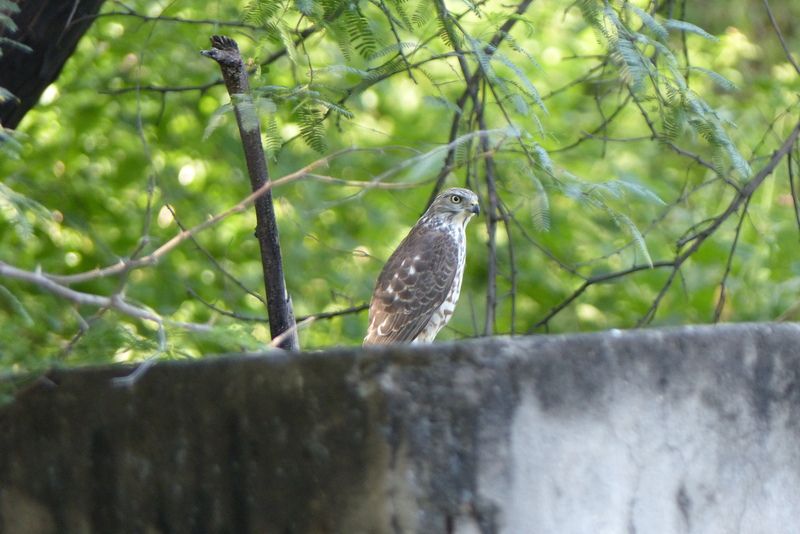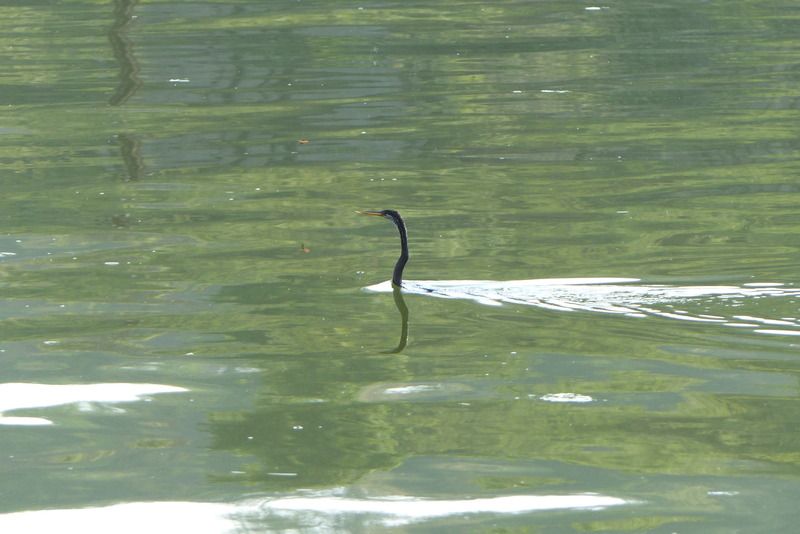 And then this lifer Termite Hill Gecko (
Hemidactylus triedrus
).
From there it was on to one of my two main destinations - Mount Abu. Mount Abu is a purely tourist city (there have to be more hotels than homes) at about 4,000 feet near the Gujarat border. The surrounding habitat has been protected from development, which has been great for the local wildlife.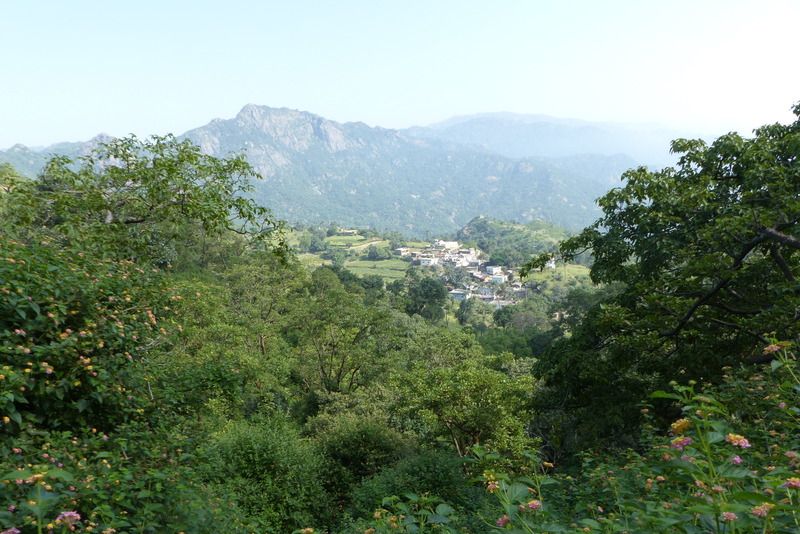 Mornings in Mount Abu were spent hiking as far as I could. There was a LOT of habitat to hike through - you could spend a week here and get quality hikes every day, I think. Unfortunately, I couldn't find much herp-wise on those hikes. Brahminy Skinks (
Eutropis carinata
) were common, Oriental Garden Lizards (
Calotes versicolor
) were occasional, Bengal Monitors (
Varanus bengalensis
) were here and there...and that was about it.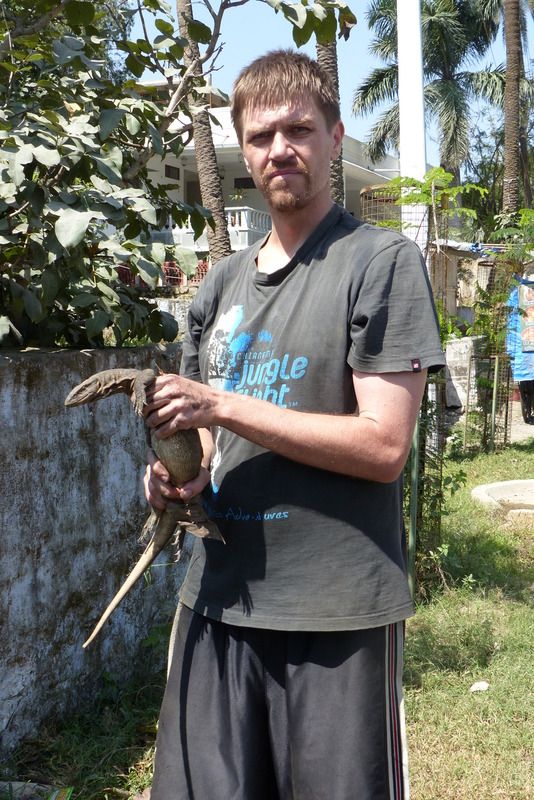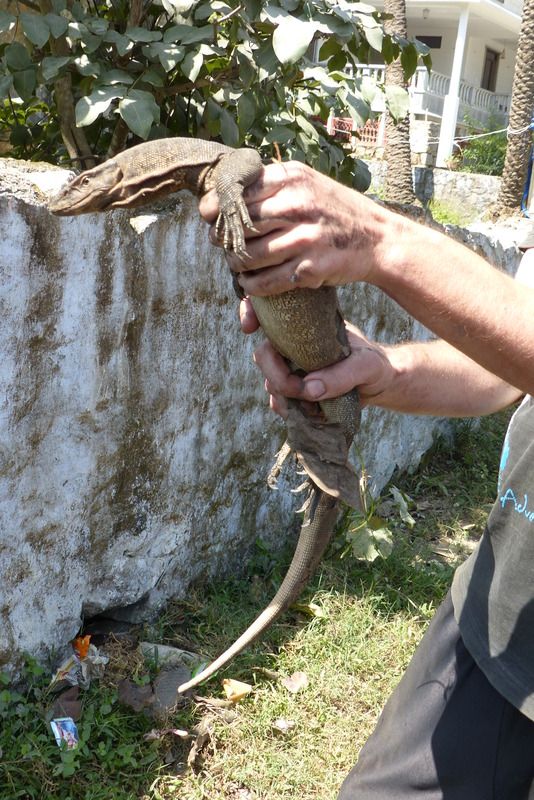 There was an interesting gecko that surprisingly showed up in daytime a couple of times. Any ID?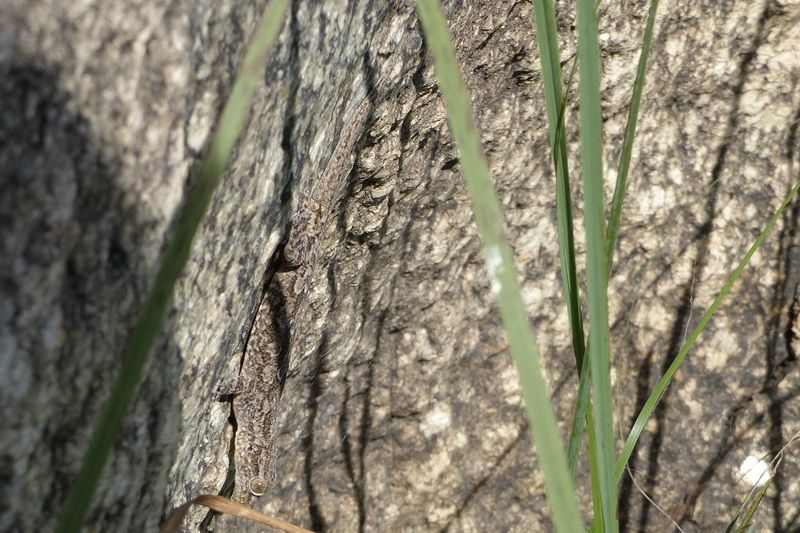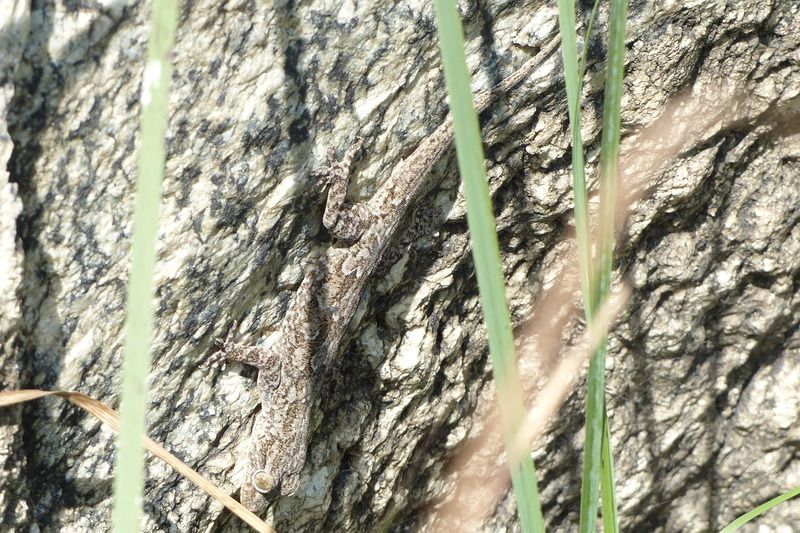 I didn't focus on the bird life much, though LOTS of Red Spurfowl were around, as was this cutie.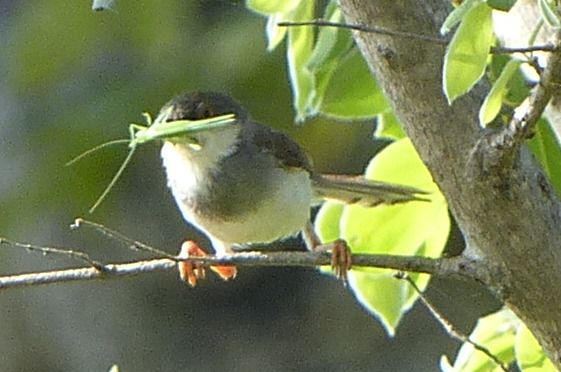 But keep hiking long enough, and you will eventually get to bear sign. One the first morning I found this: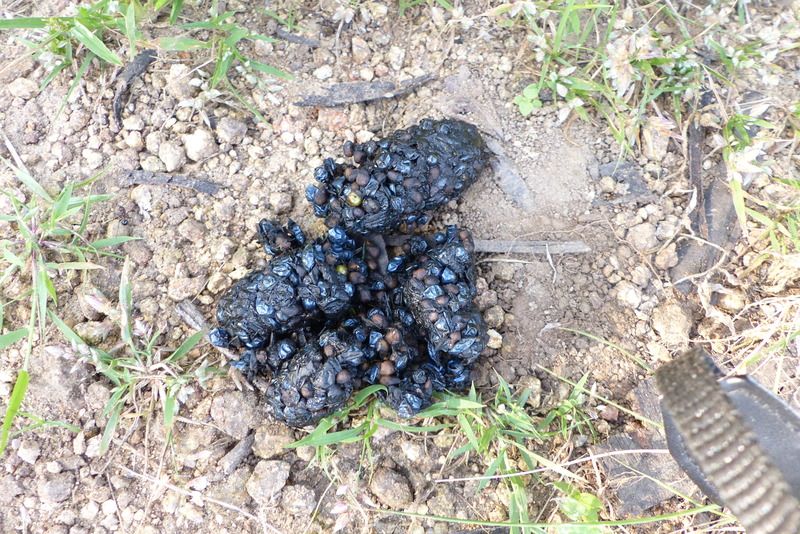 Which then a couple kilometers later led to a sloth bear right on the trail, about 60 meters in front of me. The moment when he turned towards me and showed his typical long snout and scraggy fur was my new favorite all-time mammal moment in India. Unfortunately, that moment happened just before I had the camera ready, and he spotted me and moved up into the berry bushes. I rushed forward to see if I could spot him before he disappeared, and only got this blurry shot of his hindquarters from about 20 meters away.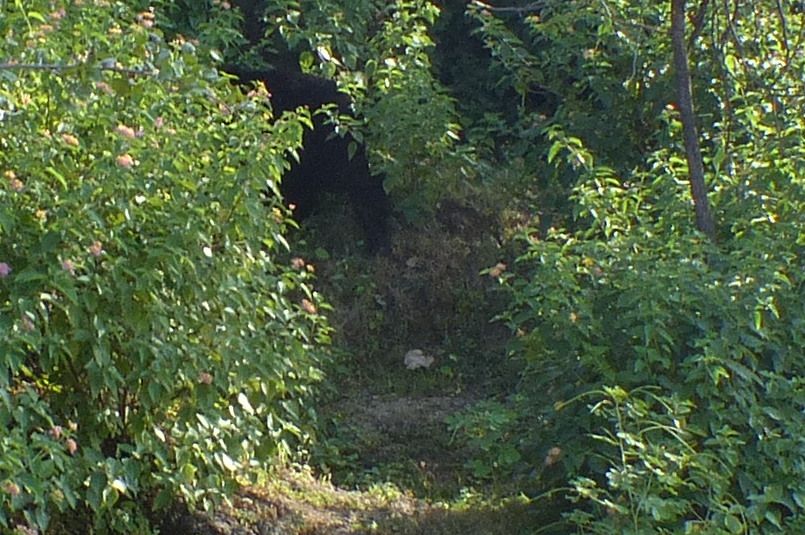 The next morning I left even earlier and made sure my hike included the same spot, hoping to get another shot. About two kilometers deeper in, I found not one but two sloth bears engaged in the berries. I was able to observe them for about 2.5 minutes before one of them spotted me and they both vanished into the bushes. Unfortunately, the high vegetation made decent photos difficult, and most of my shots looked like this:
But I was able to get a few sort of okay pictures when they stood up for berries here and there.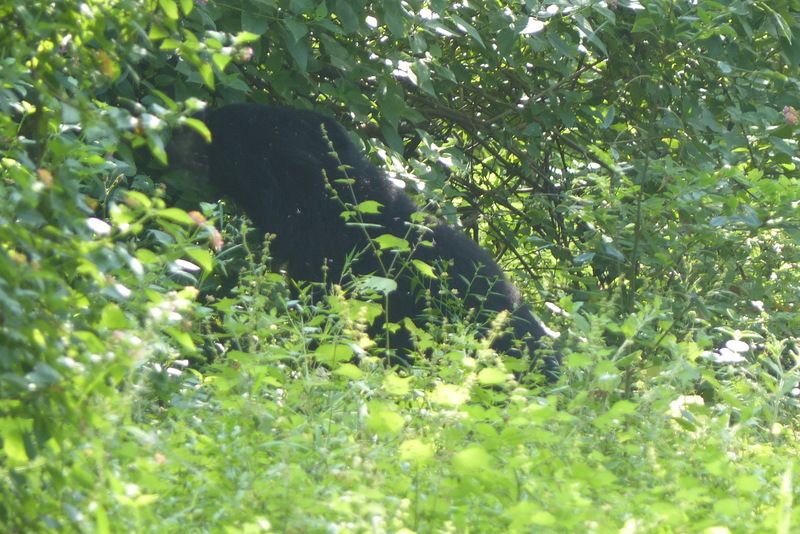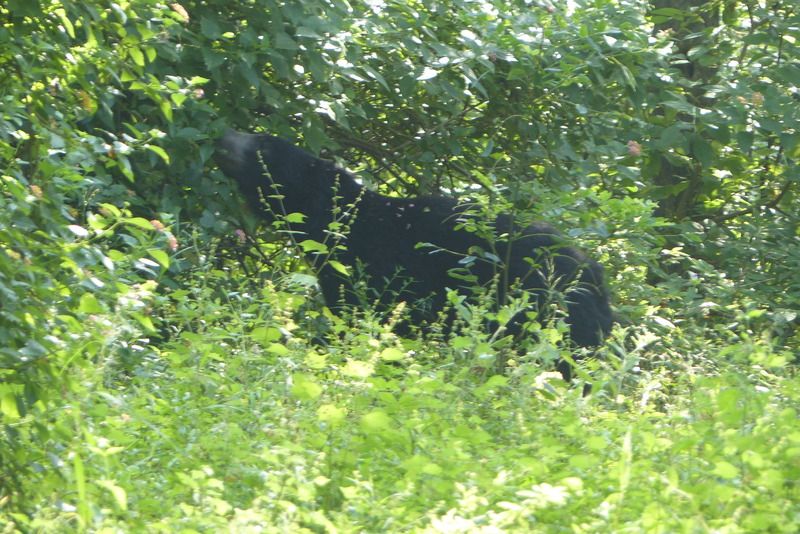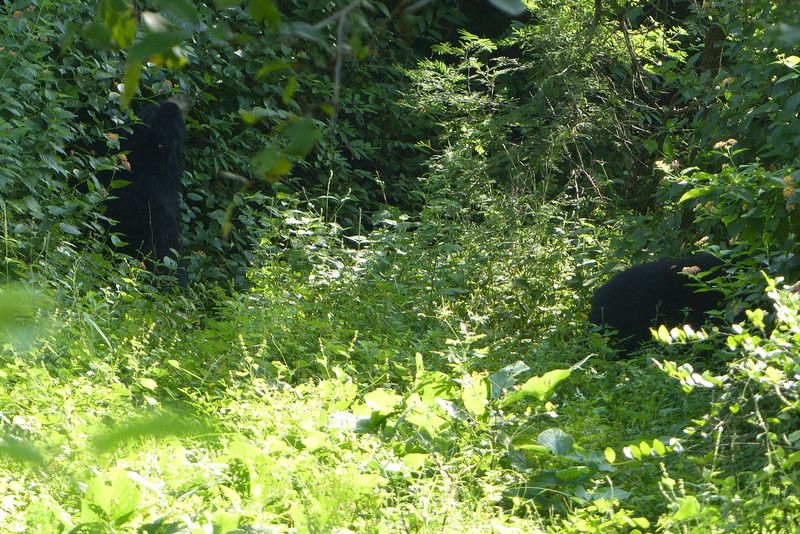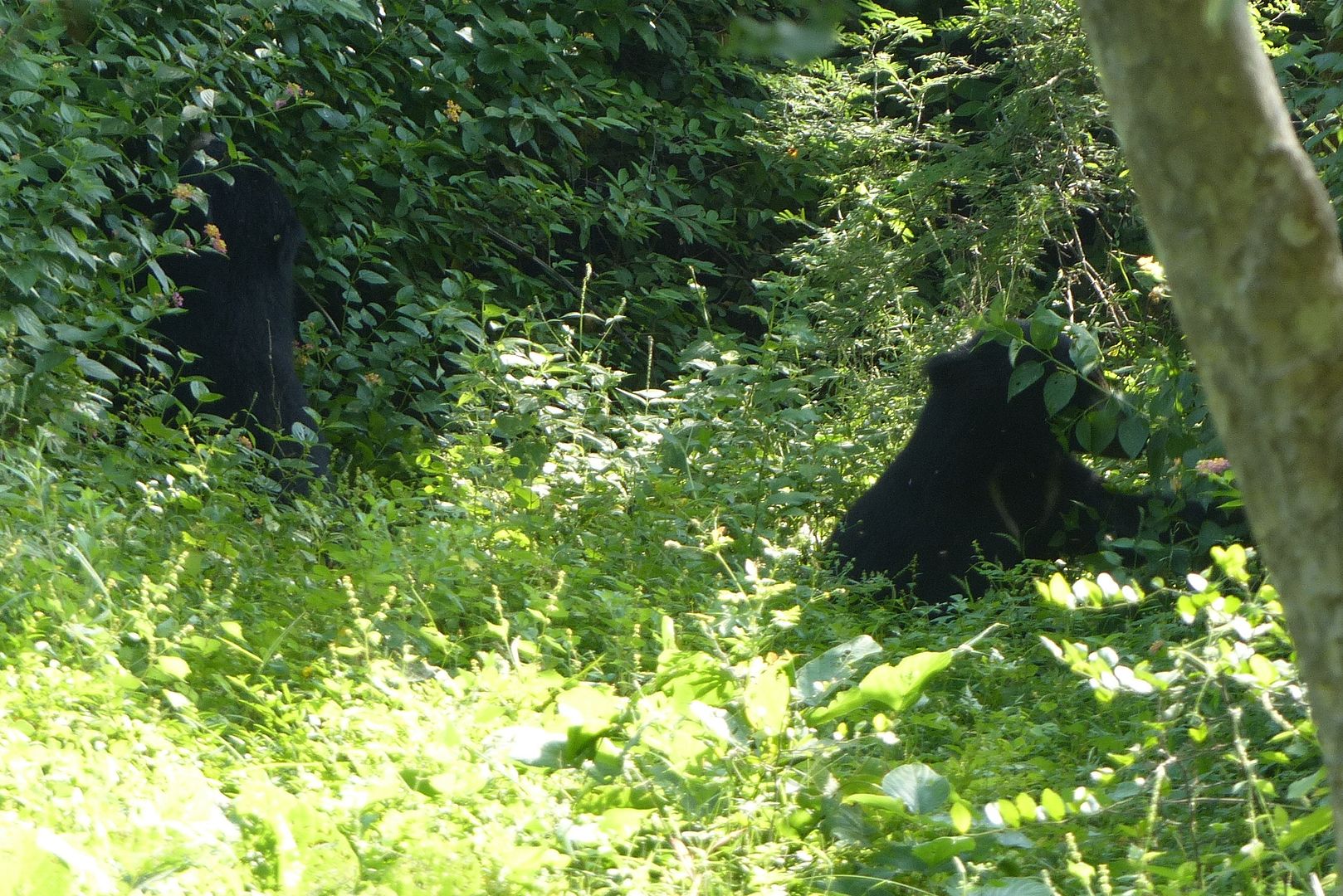 For the evening/nights I took shorter hikes and searched more carefully, hoping for green keelbacks/saw-scaled vipers on the trail and cat snakes in the bushes. Nada. The only snake on the move I found in three days combined was this juvenile rat snake (
Ptyas muscosa
).
I flipped a LOT of stuff too, only to find these small skinks (juvenile
Eutropis
?) and a sole blind snake.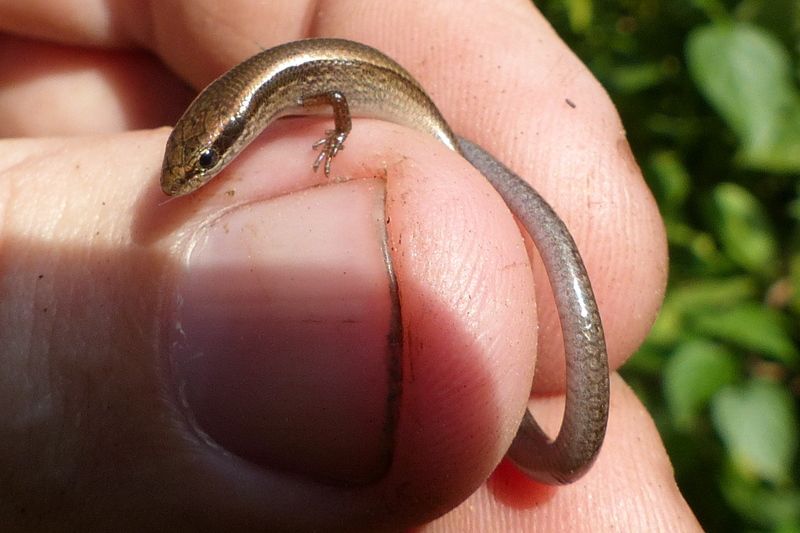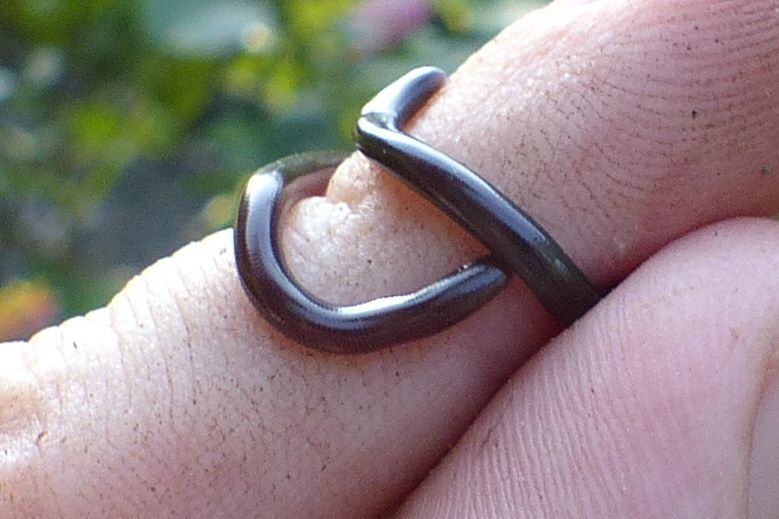 Geckos showed up in a number of varieties though. ID's?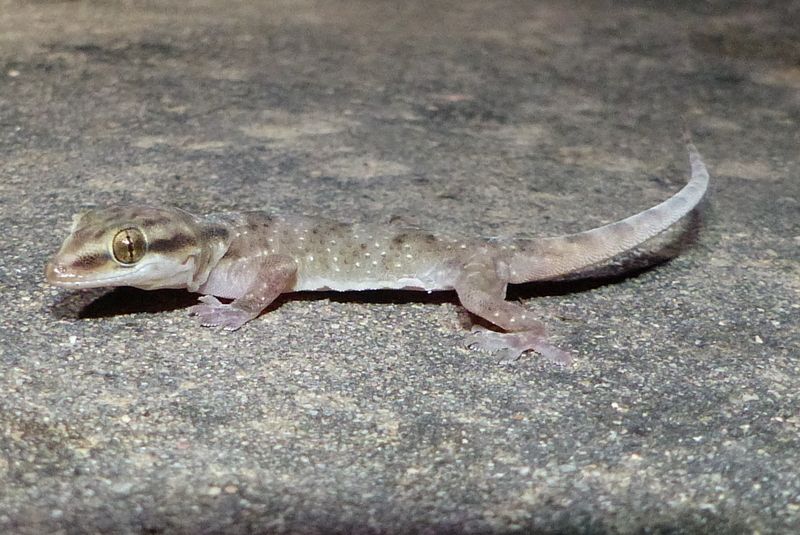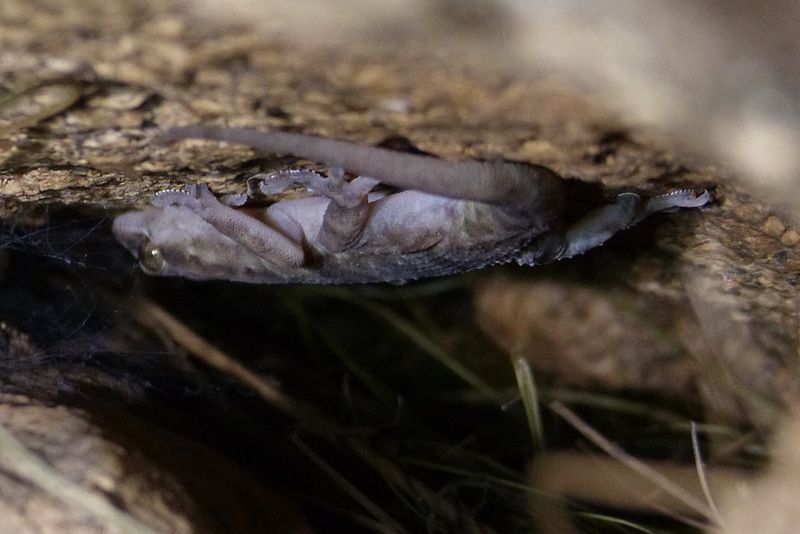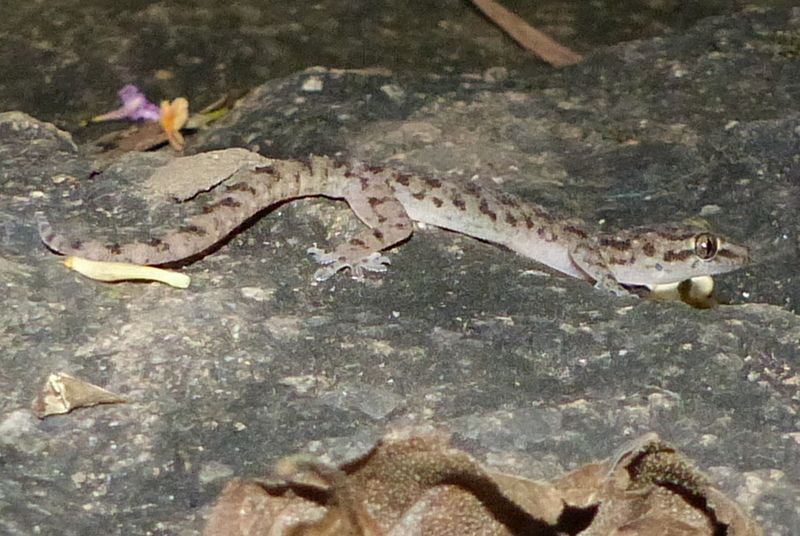 At night these frogs were fairly common - never showing up more than one at a time, but randomly here and there, every thirty minutes or so, just about everywhere I went within a stone's throw of water. Though they appear quite variable to me, the only name I can match that fits is Indian Burrowing Frog,
Sphaerotheca breviceps
. All the same species?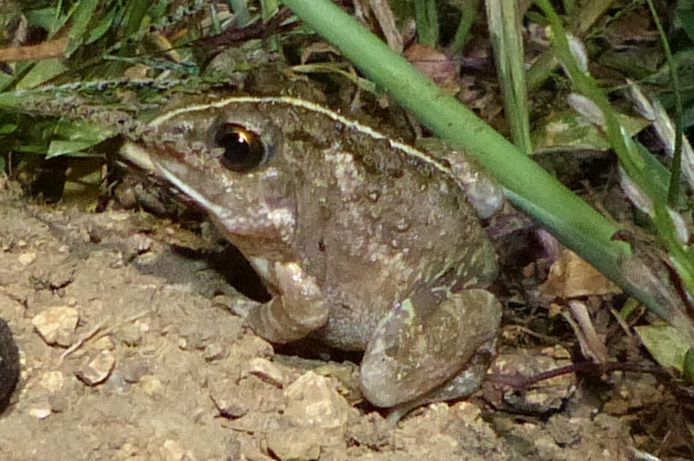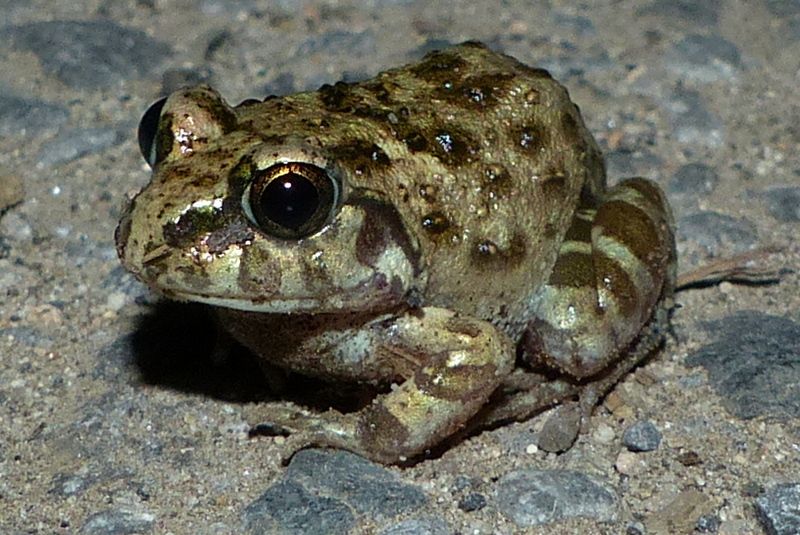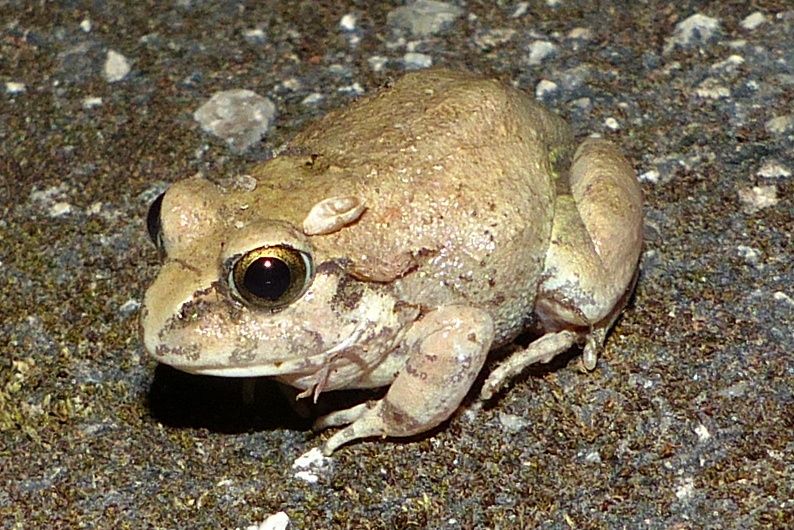 Besides that it was just the typical north Indian frog species I'm used to -
Hoplobatrachus tigerinus
,
Euphlyctis cyanophlyctis
,
Microhyla ornata
,
Duttaphrynus melanostictus
,
Bufo stomaticus
, and
Fejervarya sp.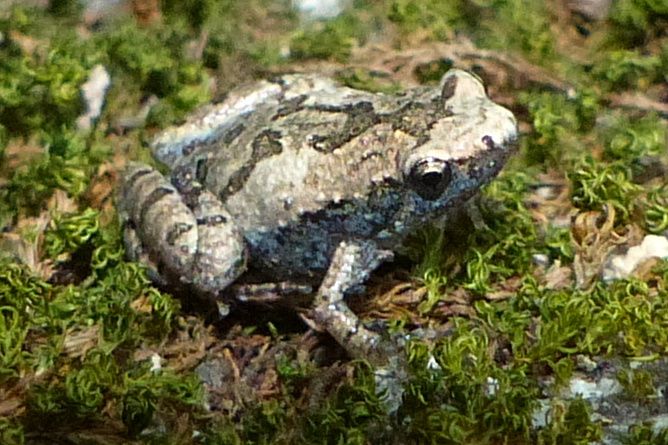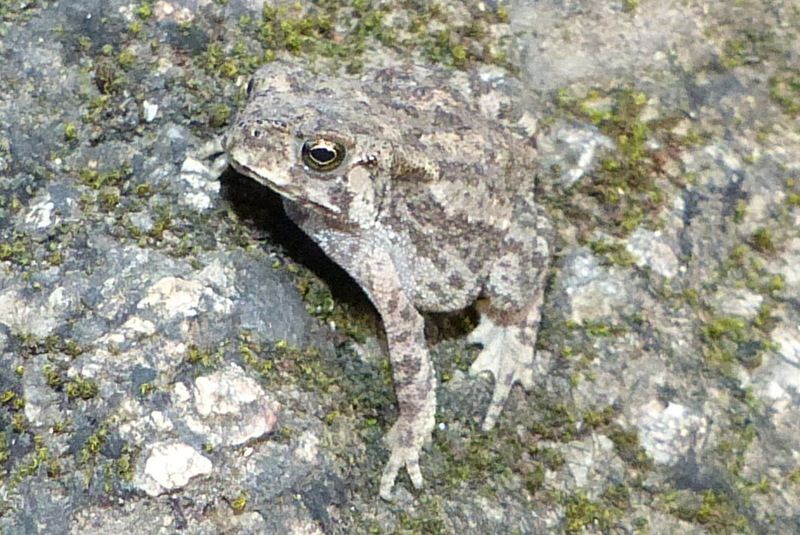 It's highly likely these
Fejervarya
are an undescribed species, unless someone's written a paper recently that I'm not familiar with.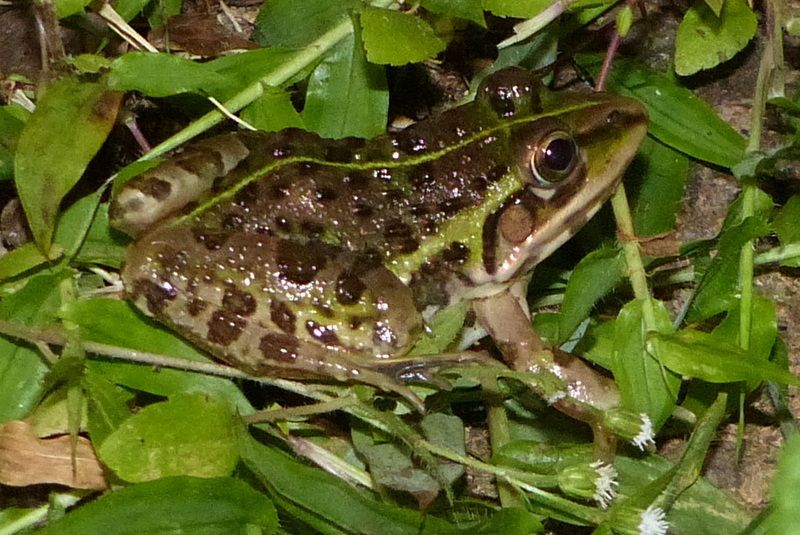 This one was slightly different:
On the first night, I was nearly the end of my hike around 9:30pm when I heard what sounded like a leopard roar from over 100m away. I stopped for a bit to listen for more and scan the hillside above me, but heard nothing other than dogs barking aggressively about 50 meters further away, so I eventually continued down the road. I decided to dismiss it as an unidentified sound…though maybe the dogs are barking at a leopard? Only 40-50 seconds later, a motorcycle pulls up and asks me:
"Did you see that leopard just now?"
"No, what leopard, where?" I don't tell him about hearing the roar because I'm afraid he might be playing a joke.
"Just now a leopard crossed the road."
"Where??"
"He went down there." The motorcyclist points to a spot on the road about 80 meters behind us, roughly the place I was standing when I heard the noise.
"Oh."
I walked back down the well-lit road and light up the trees and fields below us, but see nothing. Though the road is 3+ meters above the downhill side, the trees and bushes there are too thick, and I decide not to linger.
The second night I focused on a barely-trafficked, very spooky-feeling area that made me feel like I really shouldn't be hiking alone. Of course, I saw nothing at all until I got back to the road, and then... The story
is told in full here
, but to make a long story short, after an extended photo session with a civet,
I followed a pair of eyes which I thought belonged to a small cat, and found that they belonged to a leopard cub when mama suddenly showed herself about 10 meters away from me. After backing off to a safe distance I got to spend 20+ minutes looking at mama's eyes in the bushes without really coming up with a plan for how to get a picture of any of them in the dark, before mama finally announced I was too close with a growl/roar and disappeared.
In the light of day, it looked like this:
For the third time in the trip, I had a new "coolest mammal moment in India ever." In fact, this was probably my best mammal moment anywhere, ever.
Having not yet had a hike that failed to turn up either a sloth bear or a leopard, and planning to go into a more remote area several kilometers from civilization where I was certain to see no one, I decided on the third night that I better not go alone. So I offered a local villager 500 rupees (about $8) to accompany me on a hike for the evening/night. He agreed, but insisted that he bring two friends for no extra charge, because he said they don't travel at that time of night with less than 3 people. The four of us with two hatchets in hands made a great 15km trip half in the dusk and half in the dark. One guy in particular was especially keen to have me see more mammals, hushing anyone who talked too much or too loudly and having us wait in strategic spots above certain game trails. Another was trying really, really hard to find snakes for me (which I had said was my priority), searching everywhere extremely carefully with his flashlight and pointing out every frog and gecko he found. We did see both bear and leopard sign, including a leopard print that was on top of one of our previous shoeprints on the way back and this scat:
But unfortunately, the only mammals we saw were a hare and fruit bats, and the only herps we saw were frogs and geckos. Still, the three guys were great hosts, and fed me dinner and tea before I said farewell despite having very little materially at all for themselves.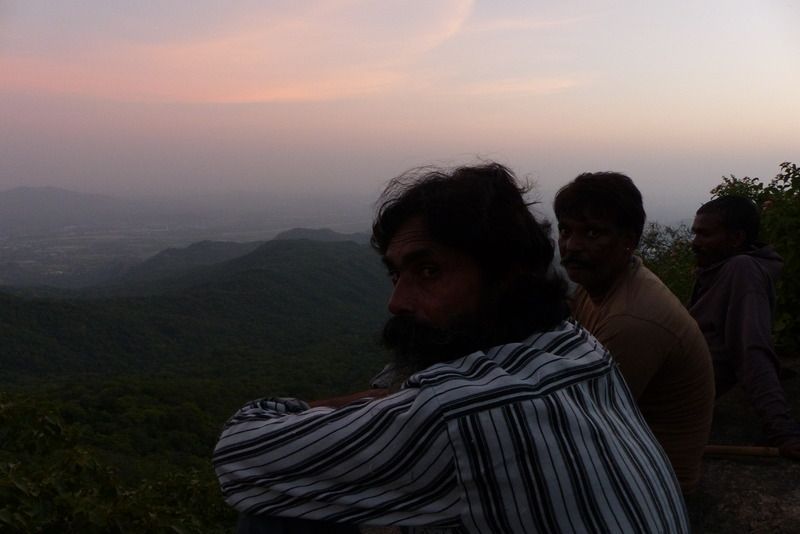 A few night shots: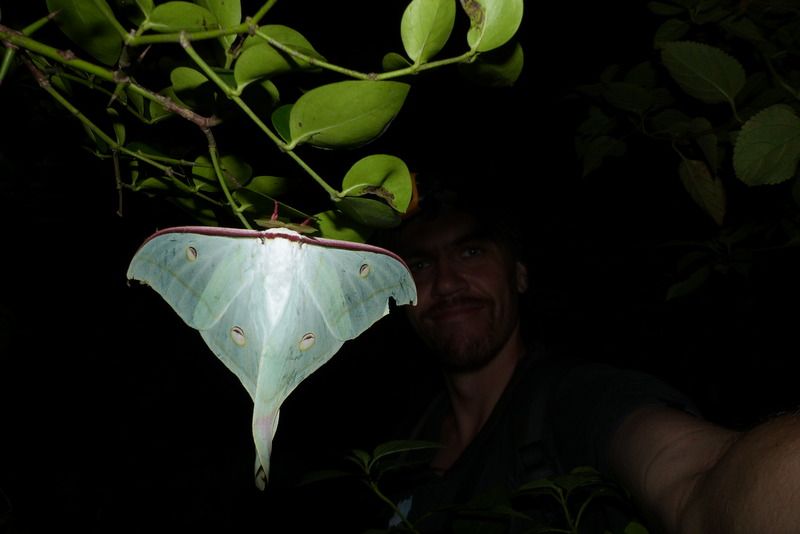 The next morning I had to leave back to Jaipur abruptly due to a family emergency, so I didn't get one last shot at Mount Abu, nor did I get to hit the next locale I was hoping to explore. Maybe next year?