My wife and I took a 3 week trip to Australia in November. Funny, because I see another post from the same area was just made by mothman; possibly we crossed paths somewhere along the way! This was our second trip to Australia. The first in 2014, took us up and down the east coast, briefly to Darwin, finally to Tasmania, and was chronicled here in a 3 part series (
http://www.fieldherpforum.com/forum/vie ... =2&t=19112
). With this trip, we wanted to see a new cross-section of the country and its wildlife, and decided to fly to Melbourne, and drive one-way to Darwin. Key destinations were the Flinders Ranges, the Red Center, and a little more of Litchfield and Kakadu Parks. With this kind of distance to cover, we really had to move along, but watching the transformation of the landscape, from the cool Southern Ocean, to the arid interior, and finally to the tropics of the Top End was fascinating. And so were the herps and other wildlife!
We were not specifically looking for herps, as I like to photograph all wildlife, but they played heavily into our planning and pre-trip research. I was more interested in getting nice photos of the more iconic herps (and other wildlife) even if they were quite common, than ticking off every species I could find, so my species list might not be that impressive. I will also cover this in 3 parts, starting with what we saw in South Australia. And yes, I too was dreaming of a Thorny Devil!
Below is the route of our 3 week trip, captured by Sheila, our talking GPS. I have circled the area covered by this post.
We left Melbourne in our 1-way rental as quickly as we could, and headed to Great Otway National Park in Victoria, where we had seen many Koalas three years before. They were still there.
Koala. We were certainly not in Alaska any more!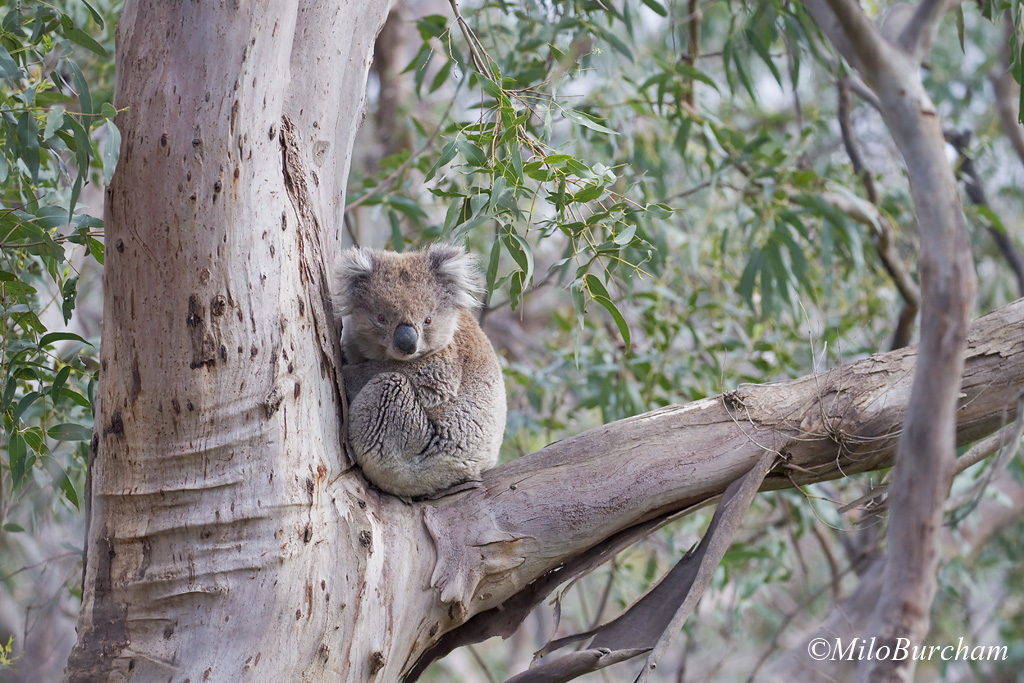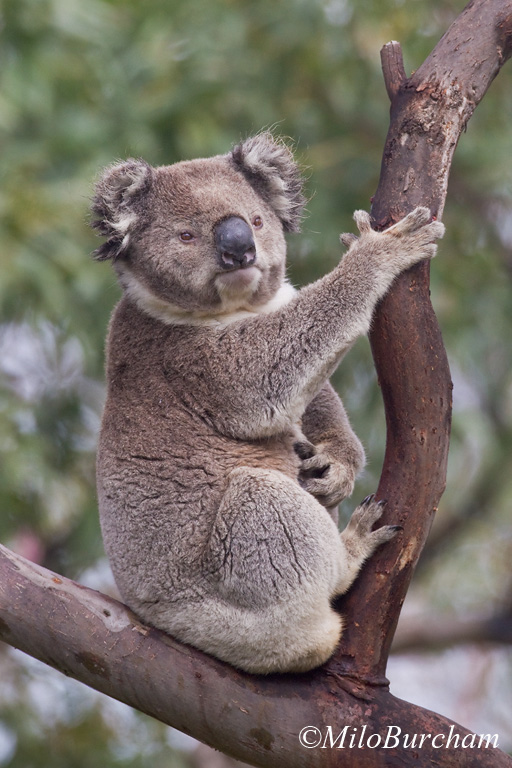 Koala female with young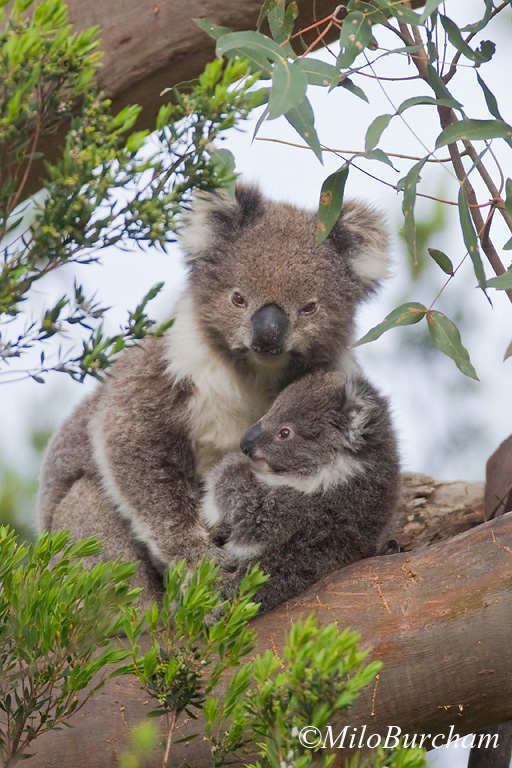 The ocean, she was angry!
We started our trip in early November, which is equivalent to early May in North America. Our first couple of days were cool, rainy, and windy, making stops along the Great Ocean Road very impressive.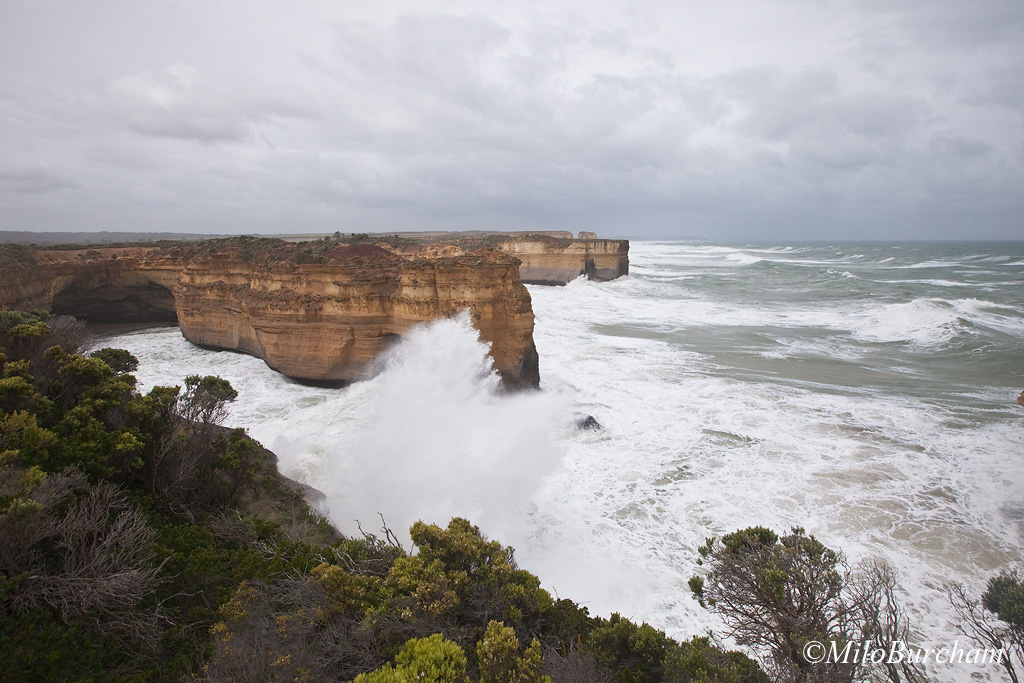 The heavy surf crashing against the cliffs was creating foam, which was being whipped into a "blizzard" by swirling winds.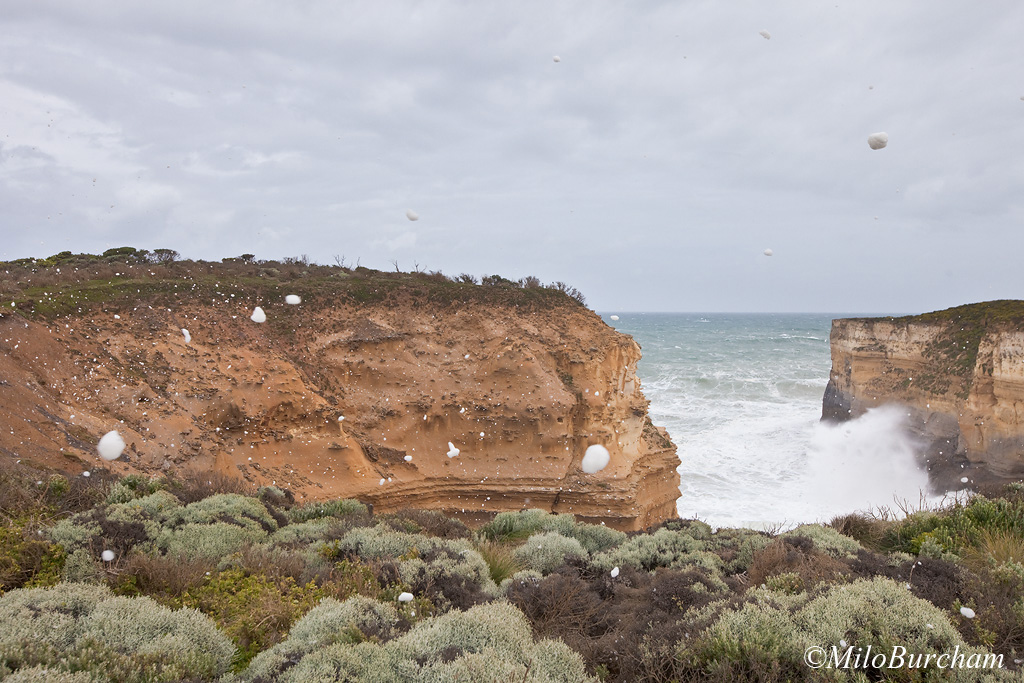 So we kept moving, anxious to get to the warmer climates that lie ahead.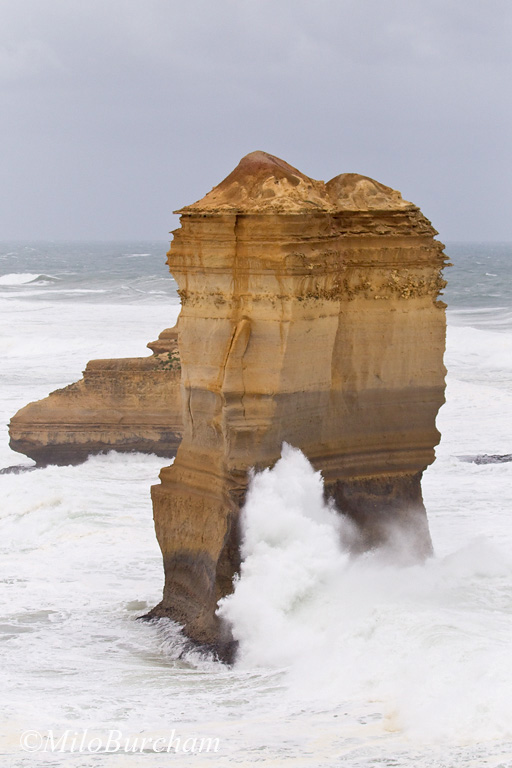 Too chilly for herps along the Southern Ocean, there was some other wildlife to focus on.
Singing Honeyeater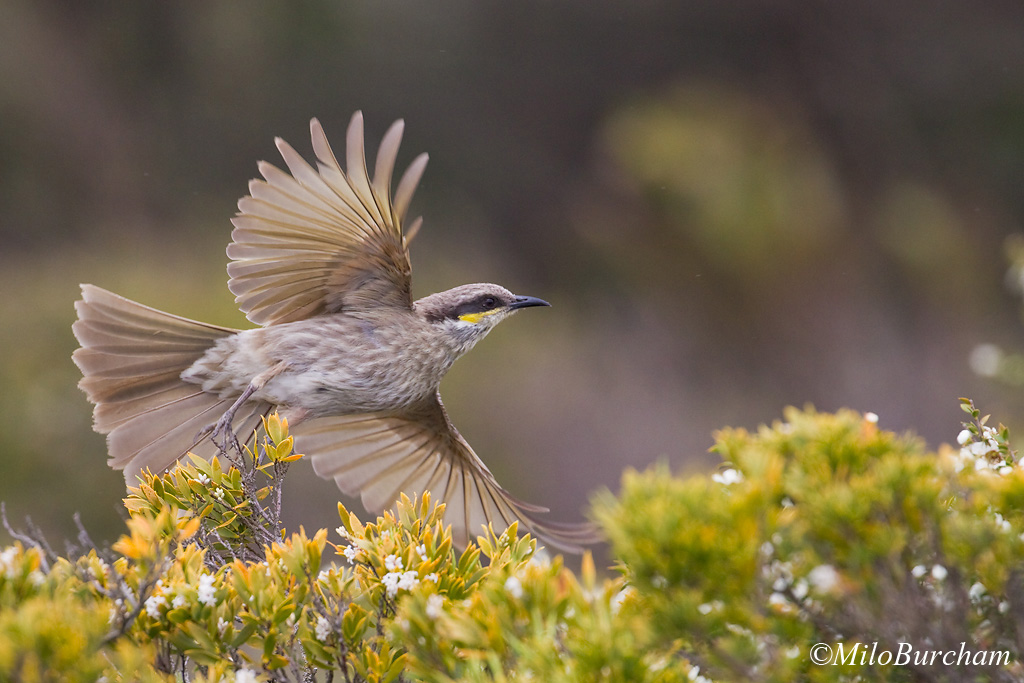 Black or Swamp Wallaby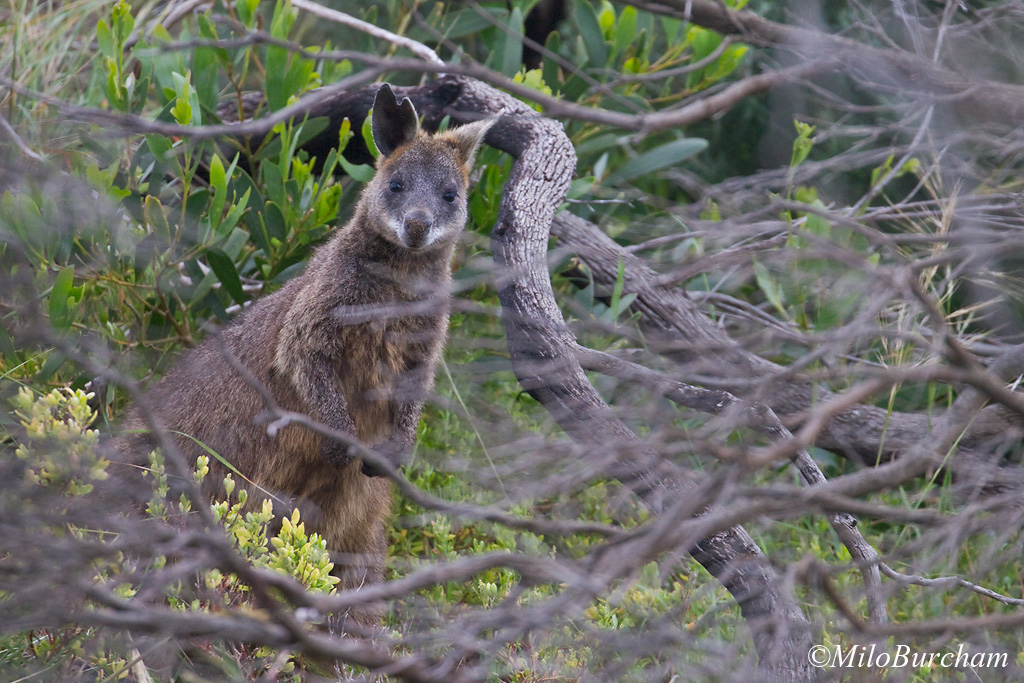 We camped on all but 2 nights of our 3 week trip, usually without the fly on our tent. We most often used campgrounds or caravan parks, but in some cases we just pulled off the road and plopped our tent down!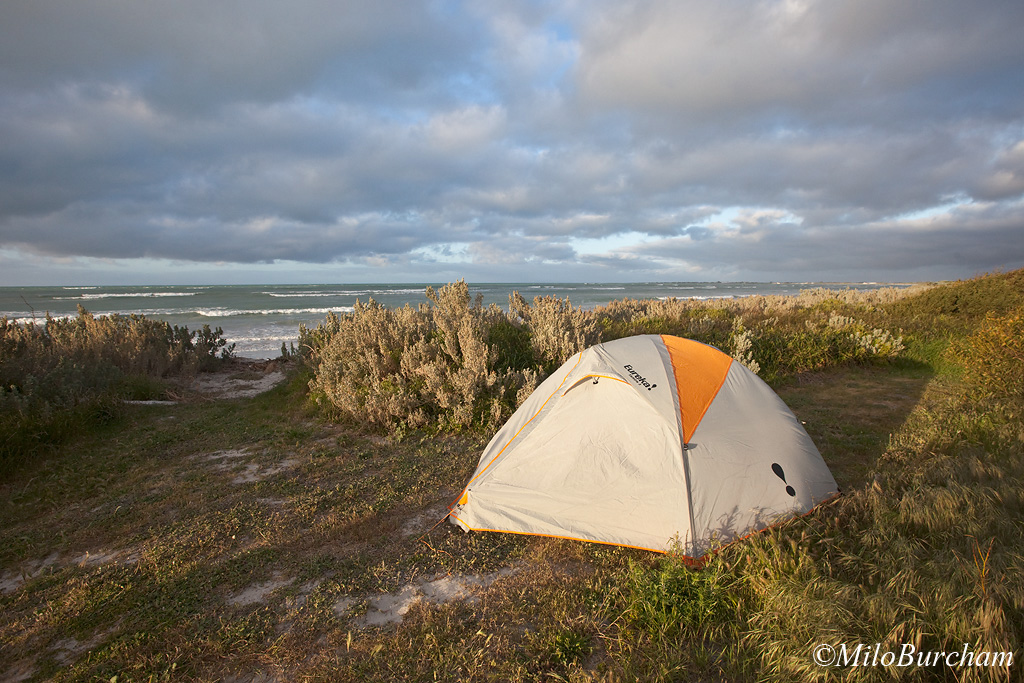 As we neared Adelaide, the weather started to moderate. We found our first herps at a stop in Coorong National Park. I found 2 Common Blue-tongues within 5 minutes of each other.
In situ image of Common Blue-tongue hunting.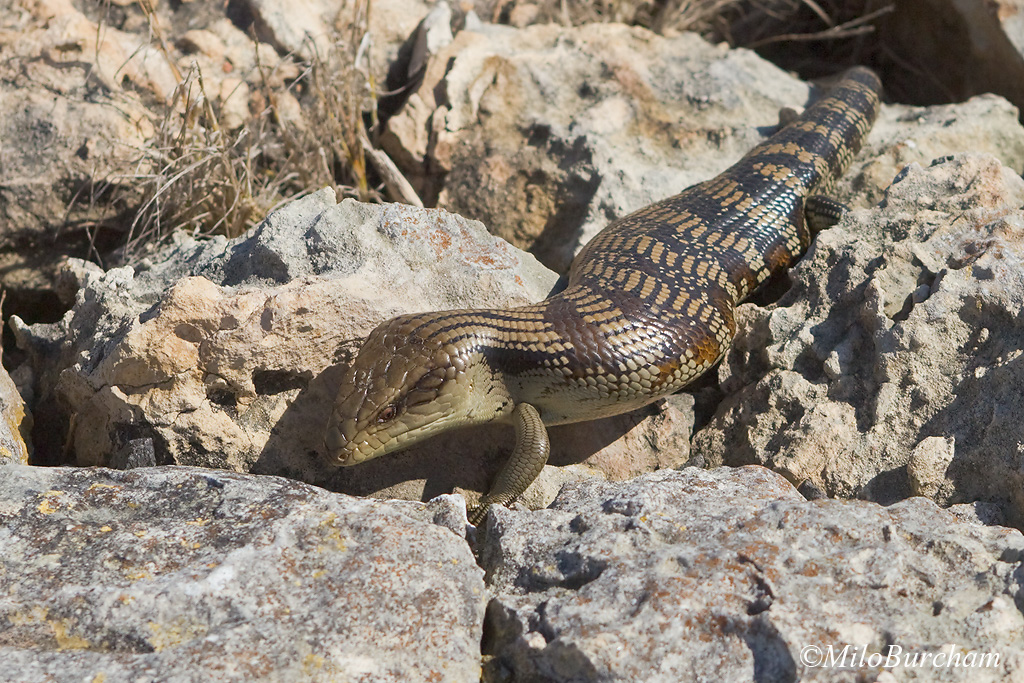 The second Common Blue-tongue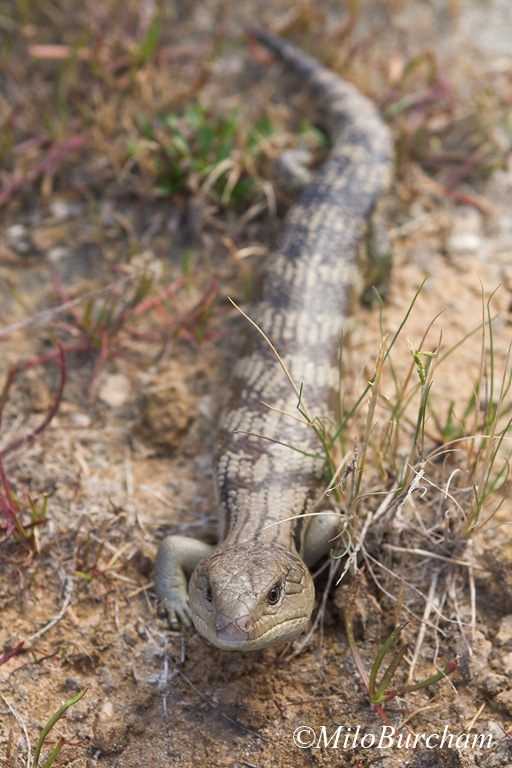 And immediately after photographing the second, I found this elapid hunting in the same area. These guys are over my head, and I only got a couple poor photos before it took off. I am assuming one of the Brown Snakes.
Western Brown? Any ID help appreciated!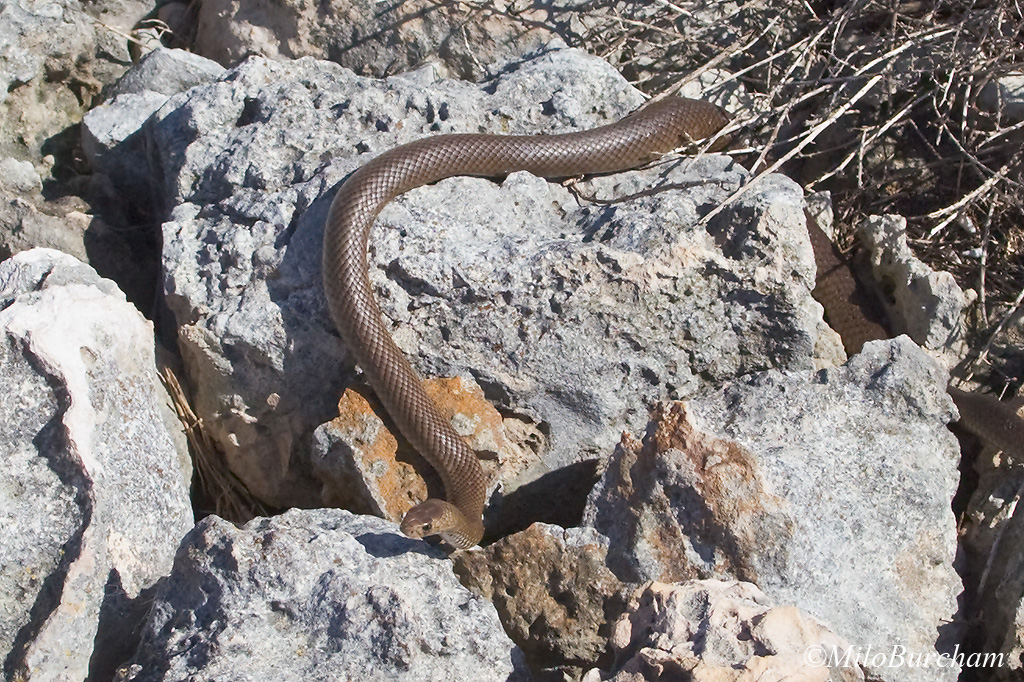 I wanted to photograph an Australian Pelican in breeding colors and had a great opportunity just south of Adelaide.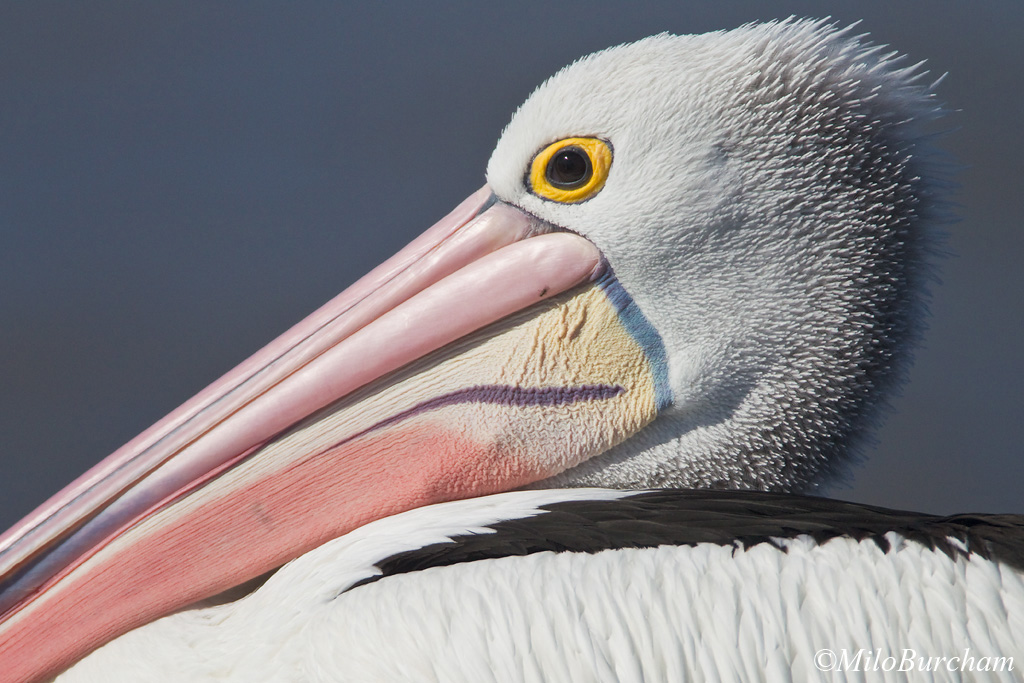 And just north of Adelaide, in a developed campground, observed some of the ubiquitous Crested Pigeons displaying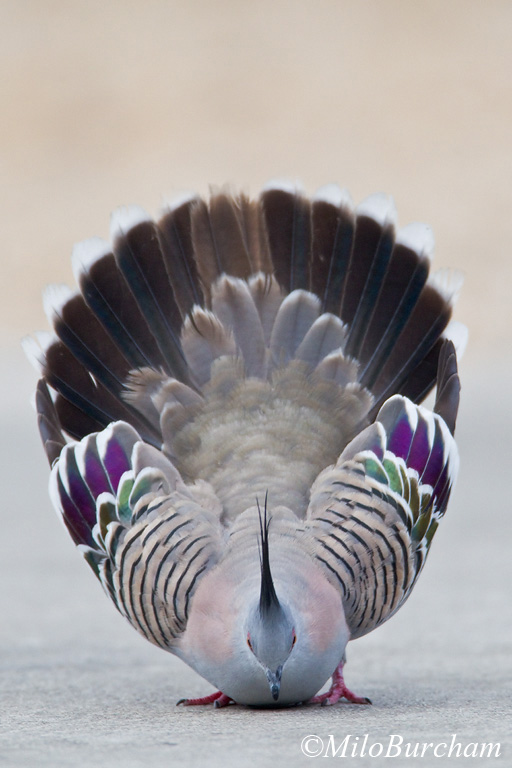 As we entered the Flinders Ranges, temperatures continued to warm, and we almost immediately found our first Shingleback of the trip. A first for me, these were spectacular lizards and put on a good show.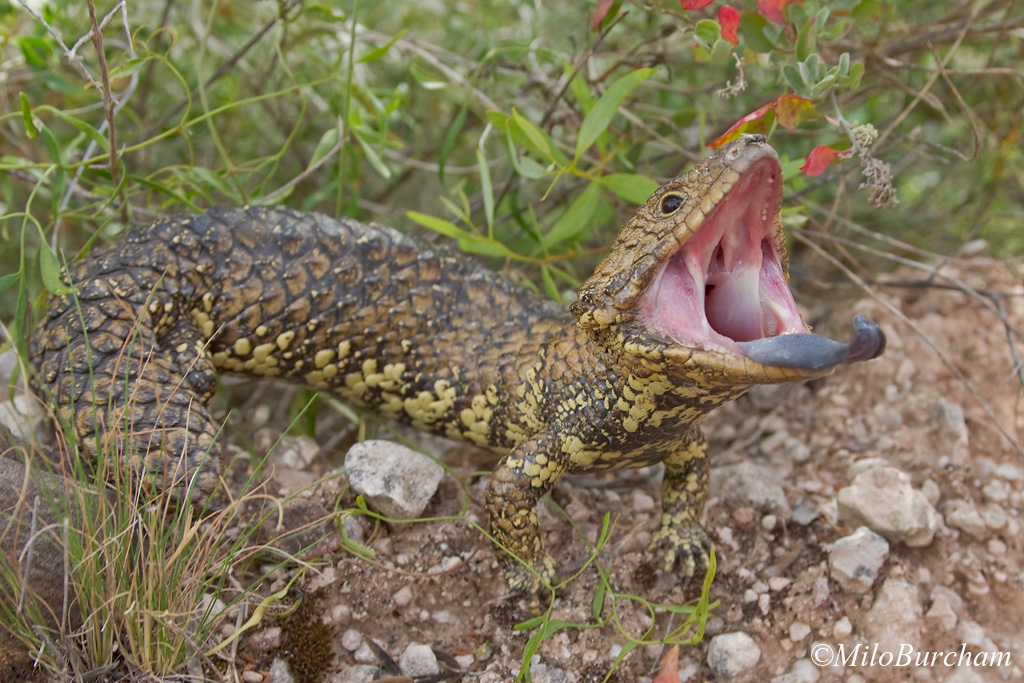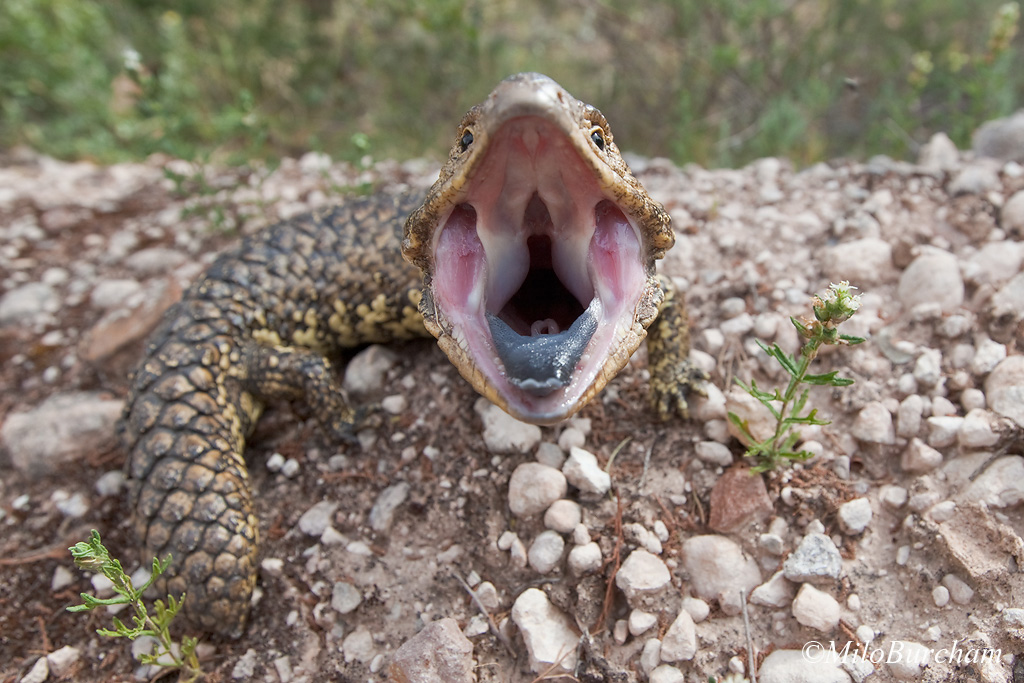 A couple of macropods that I had not seen on the east coast, namely the Yellow-footed Rock Wallaby and Red Kangaroo, are what attracted me to the Flinders Ranges in the first place. The Flinders Ranges were amazing with a variety of wildlife at every turn.
Western Gray Kangaroo with joey in pouch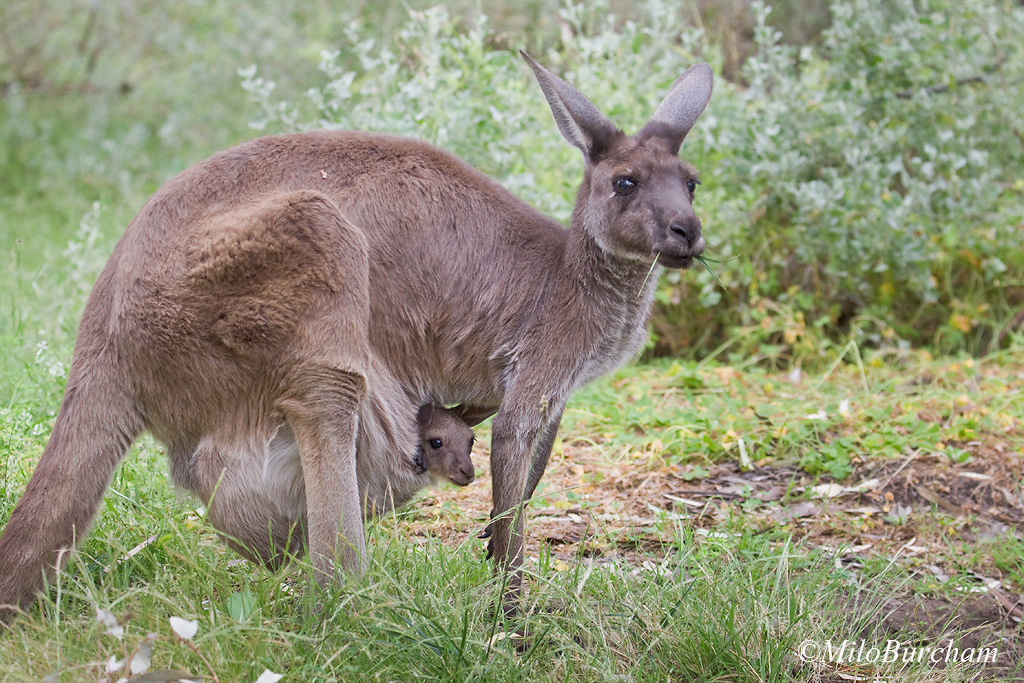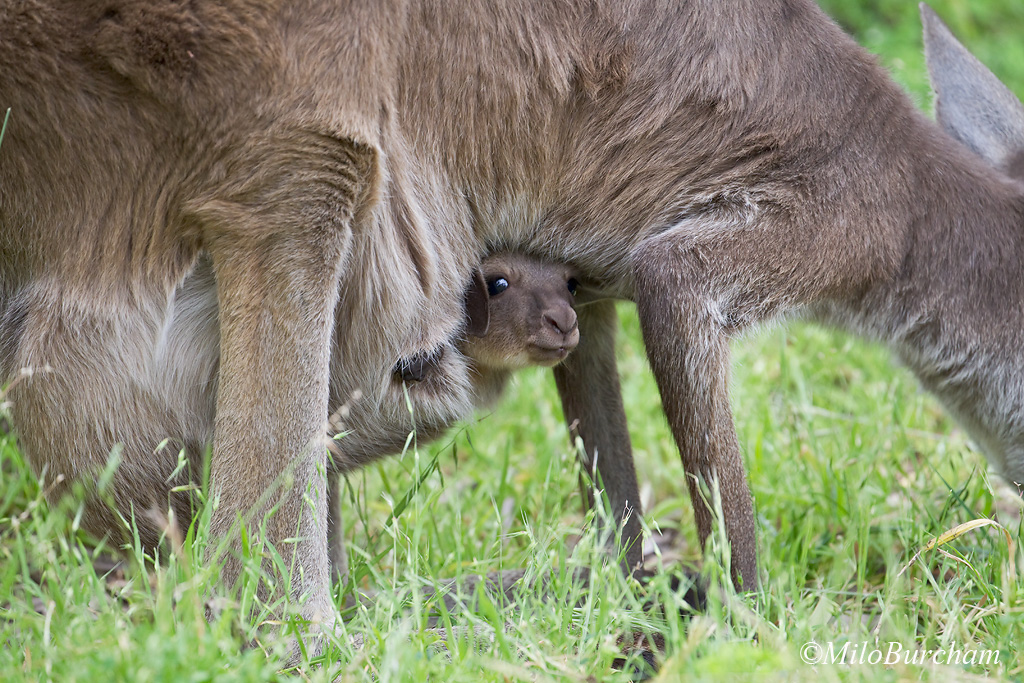 Little Corellas were not that little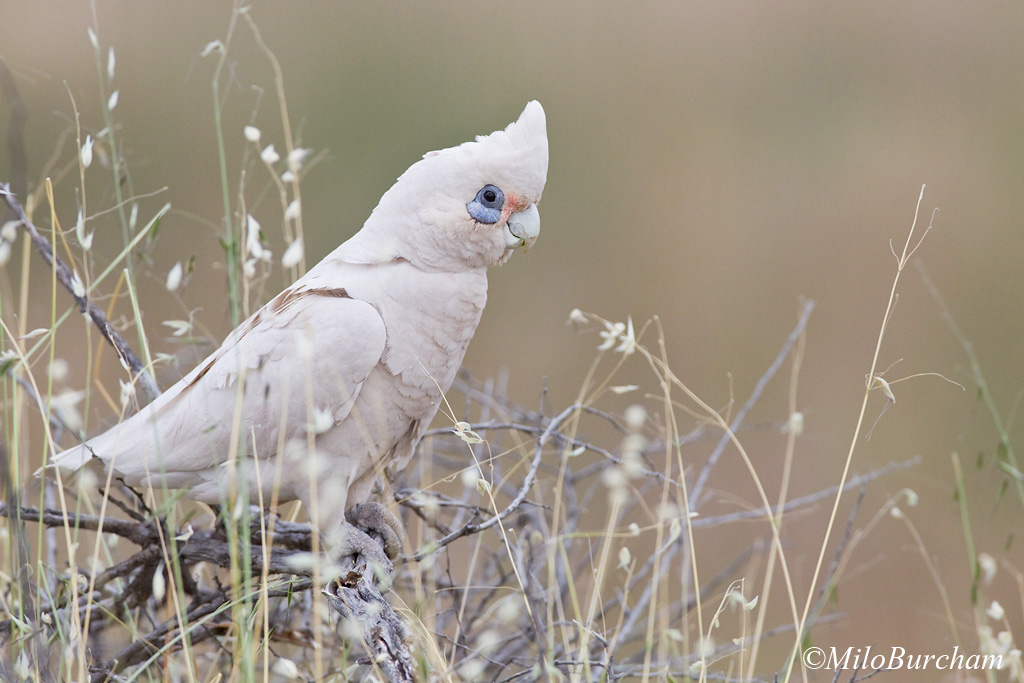 I thought that I would have many opportunities to photograph Reds in the Flinders, but that did not turn out to be the case. One morning, however, I did well with them, not far from the Wilpena Pound Campground.
Male Red Kangaroos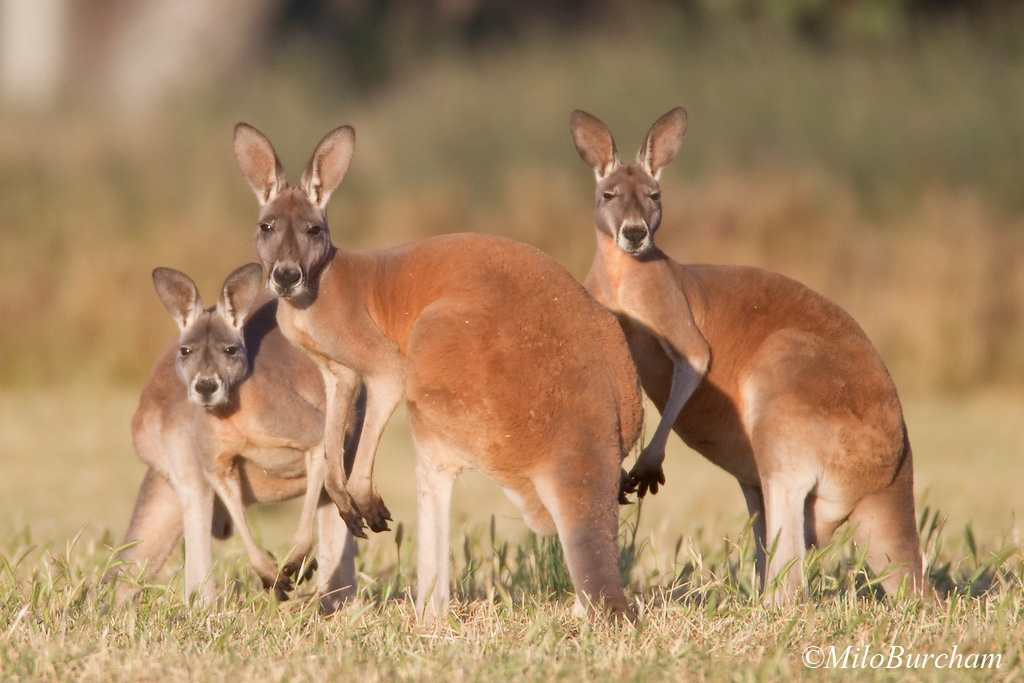 This family unit could not have posed any better!
Male, female and joey Red Kangaroos. The adult males of this species are totally ripped!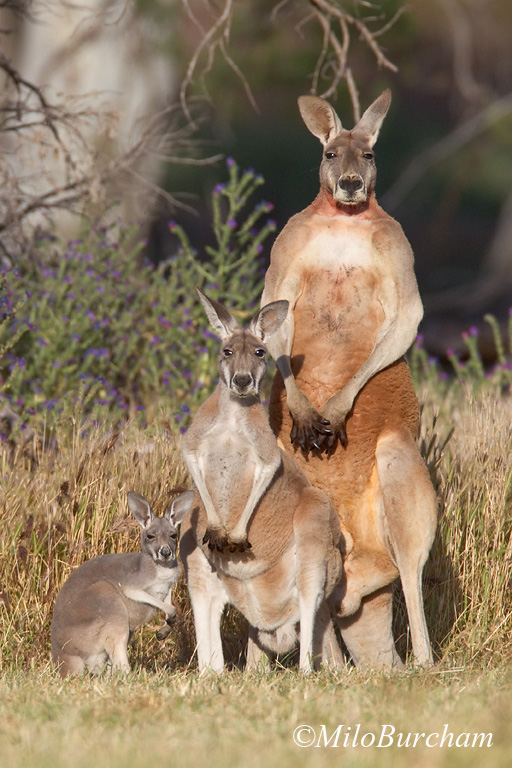 Kick boxing Reds.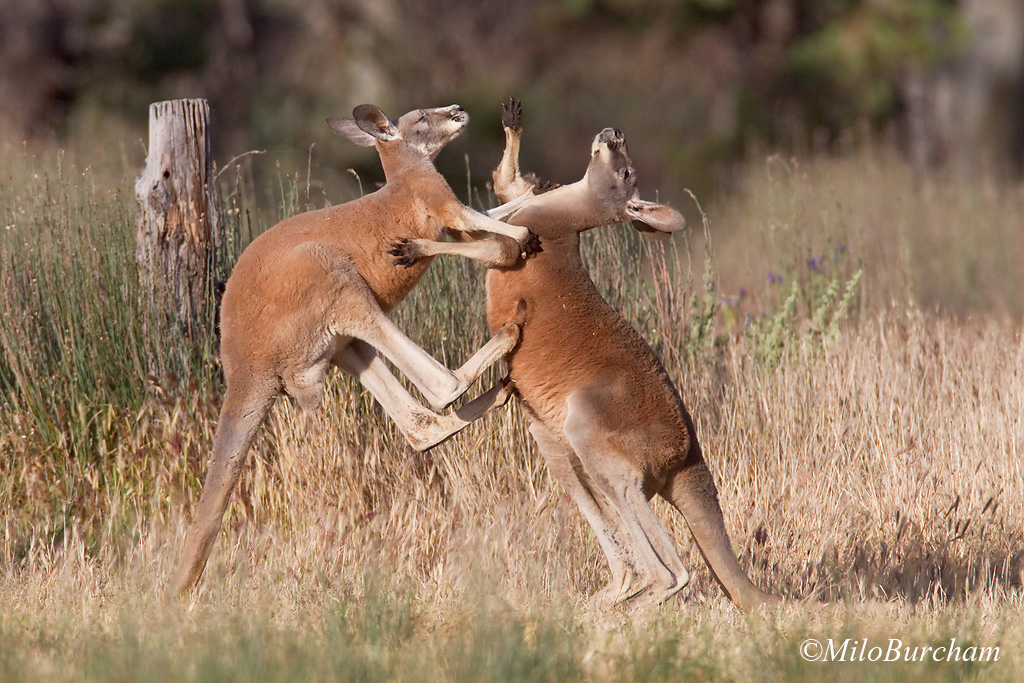 And more Shinglebacks. A mating pair here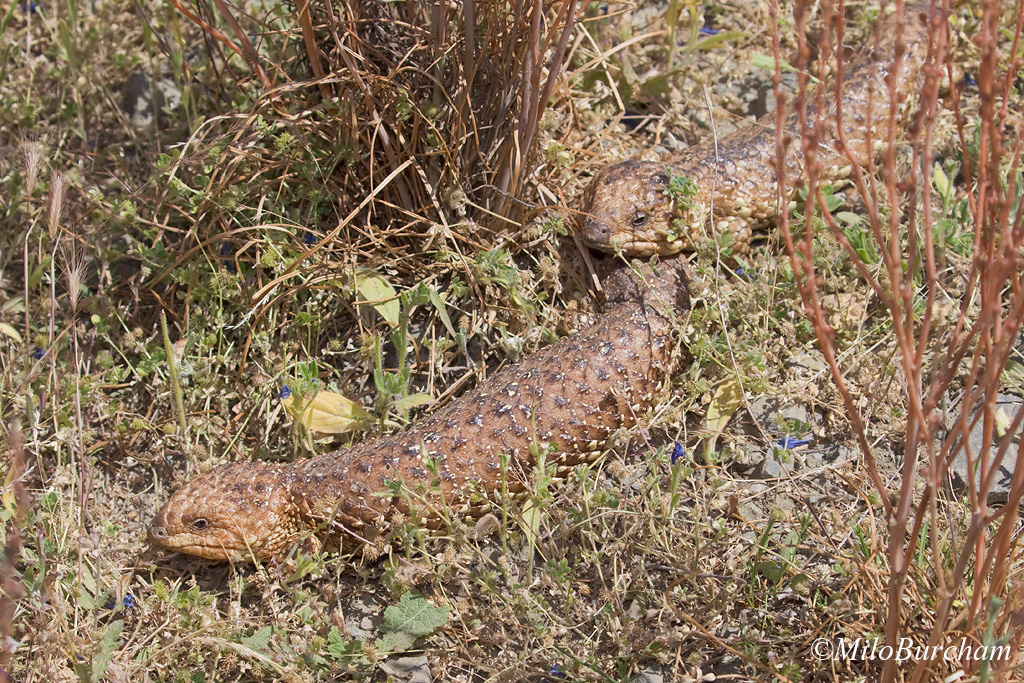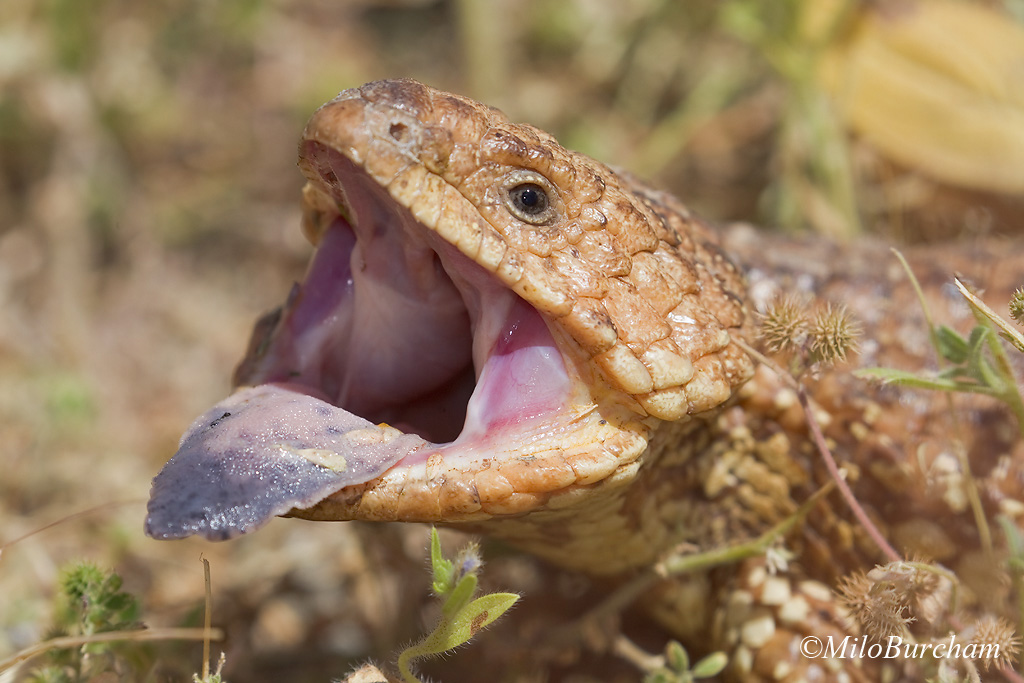 While searching for Red-barred Dragons, I stumbled into another Common Blue-tongue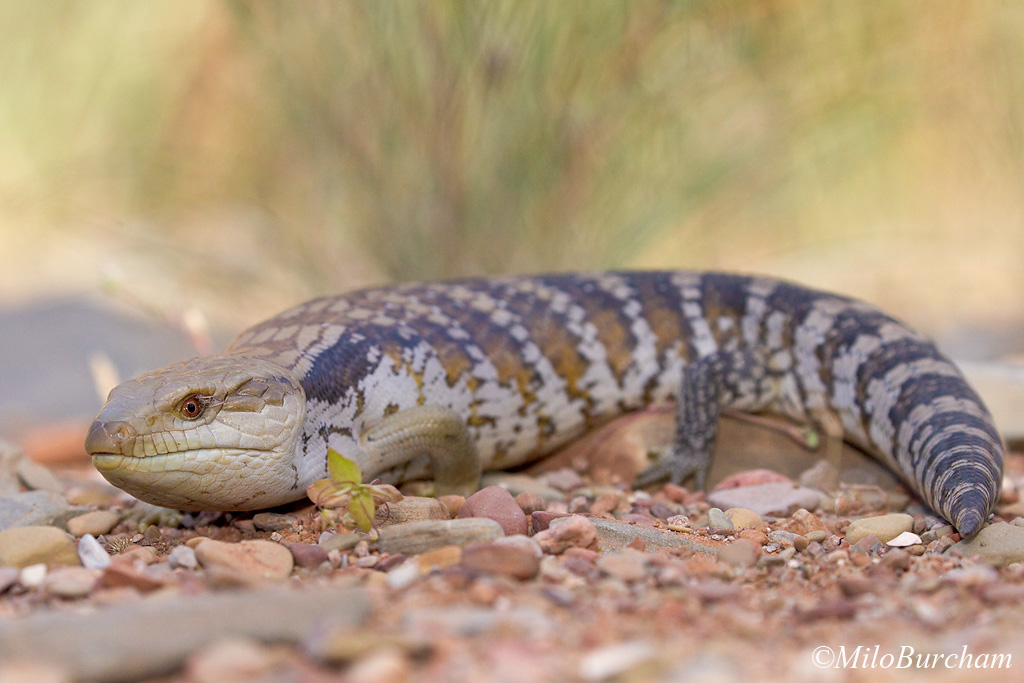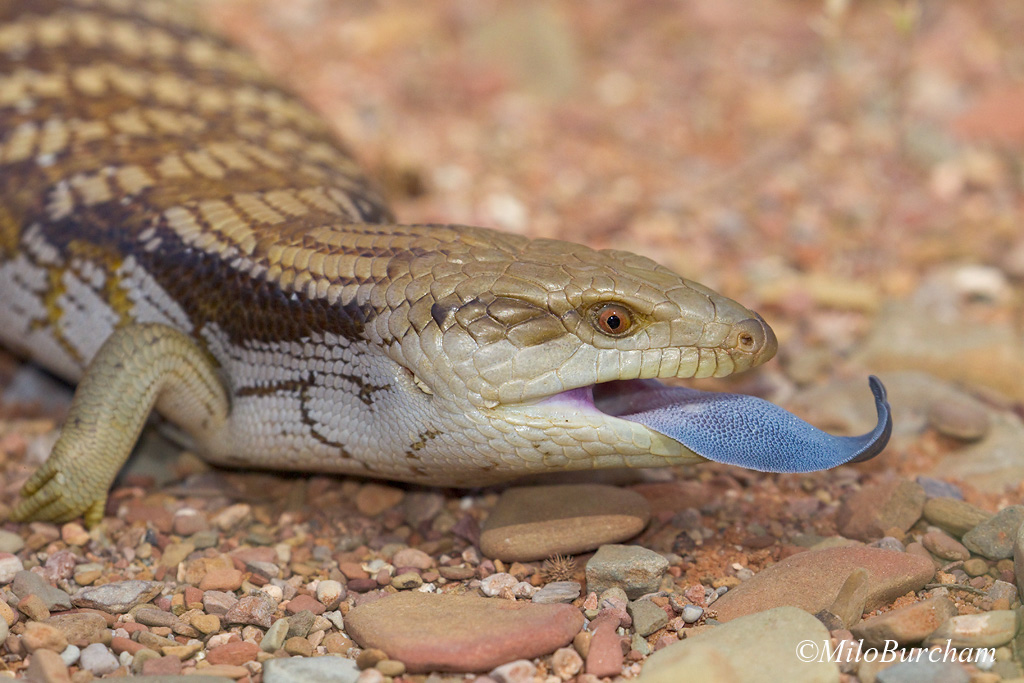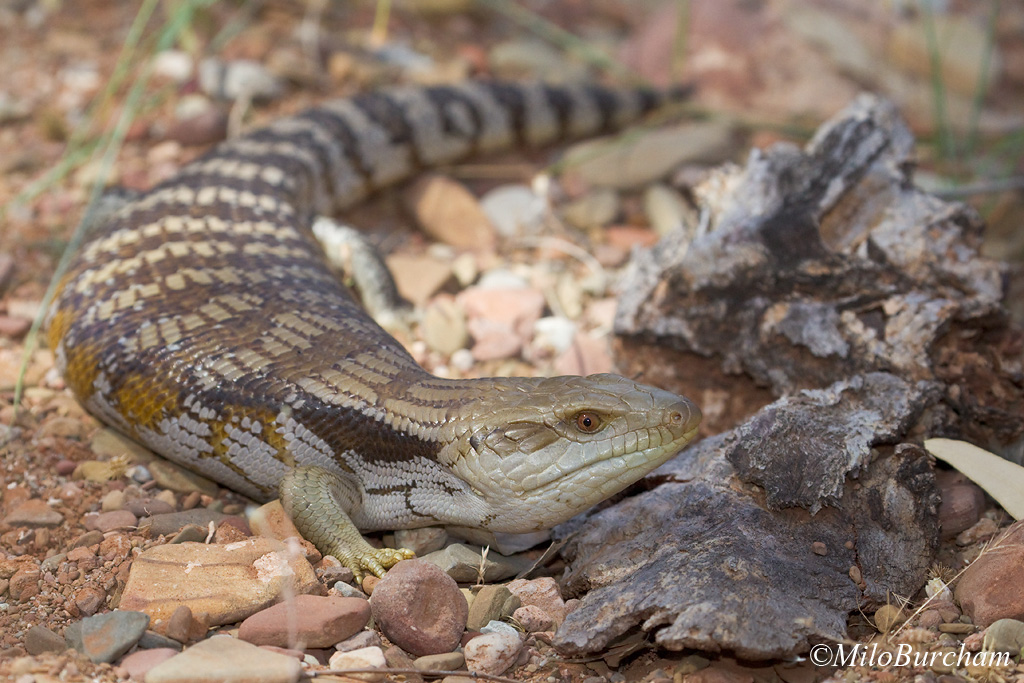 And then there were dragons.
First the spectacular Red-barred Dragon. Wow, what a lizard!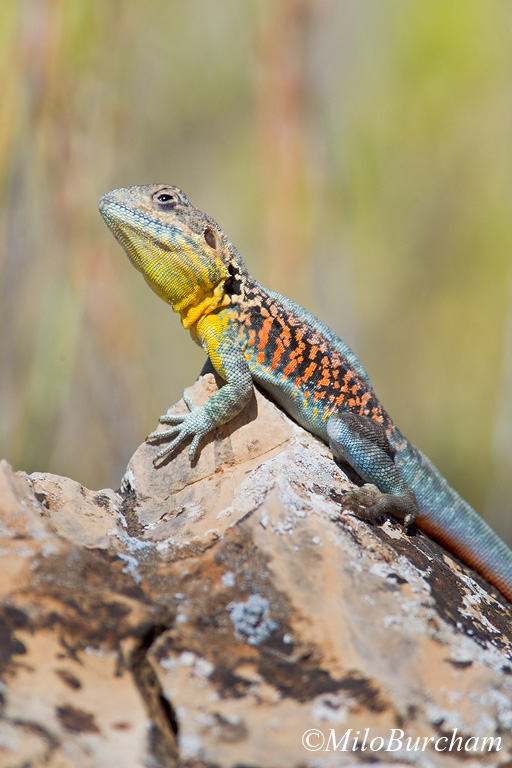 And many Central Bearded Dragons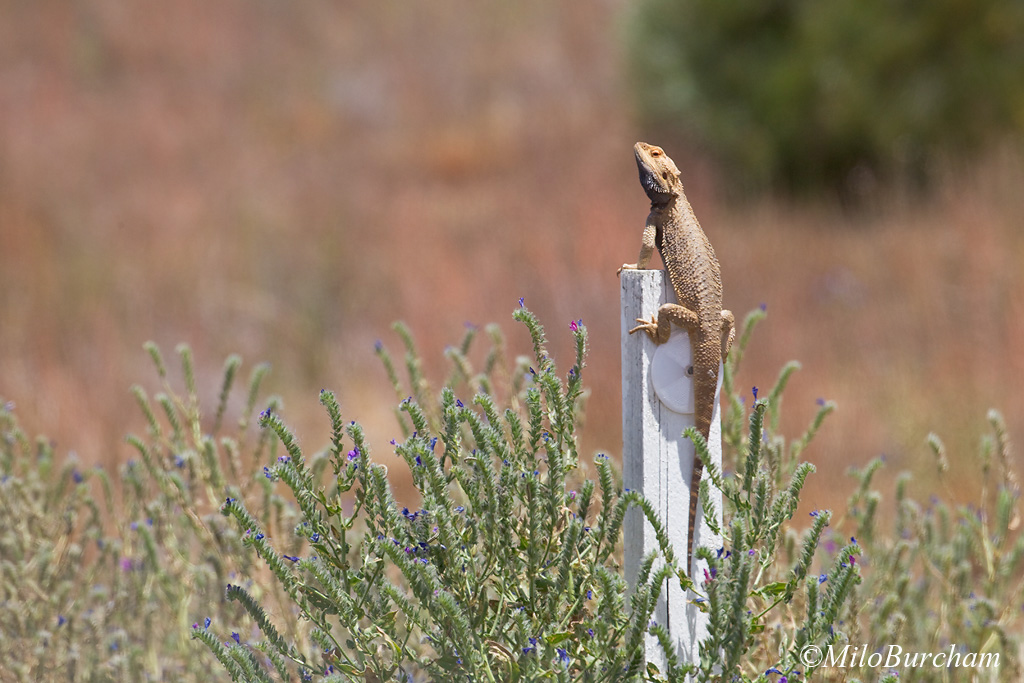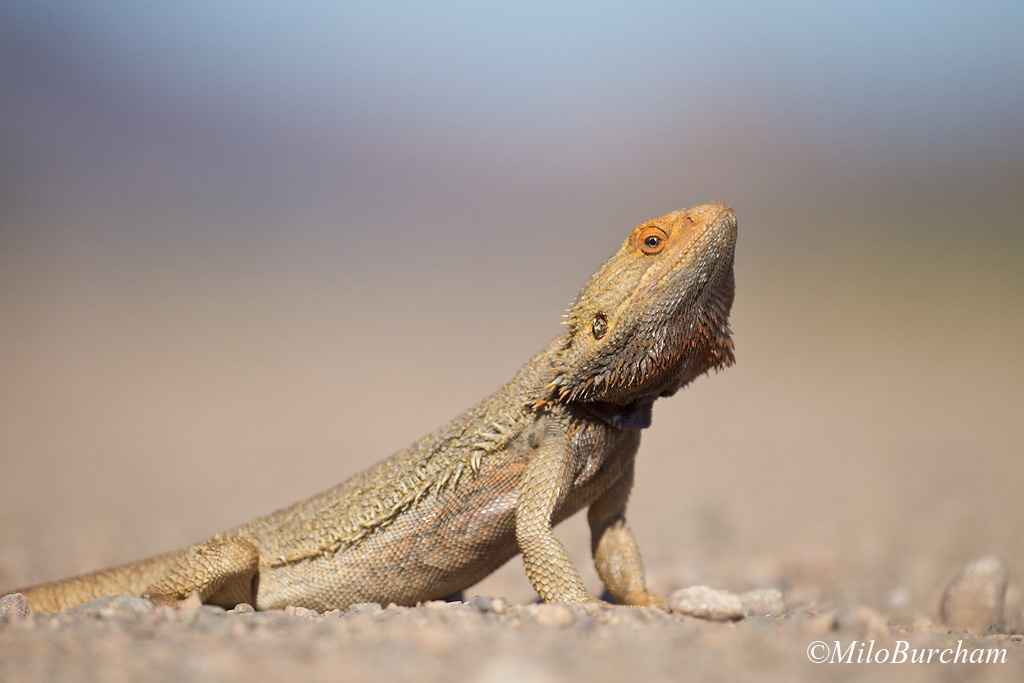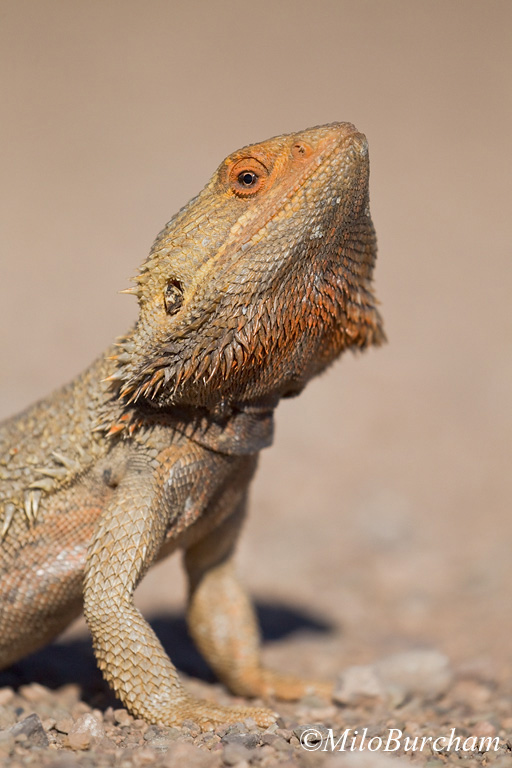 We found an excellent location for Yellow-footed Rock Wallabies and spent several mornings and evenings with them. Easily the most beautiful of all macropods.
Yellow-footed Rock Wallaby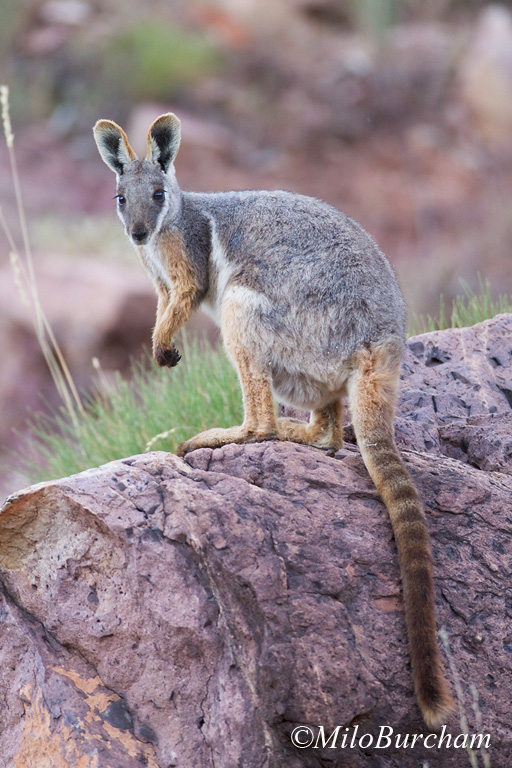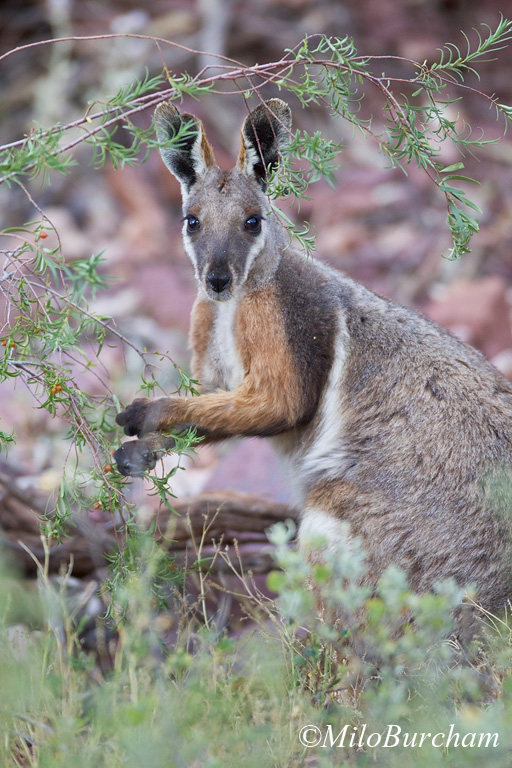 Incoming!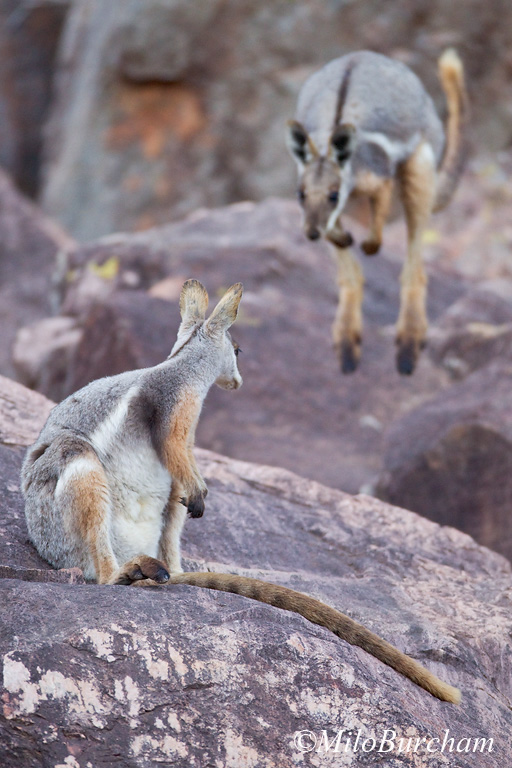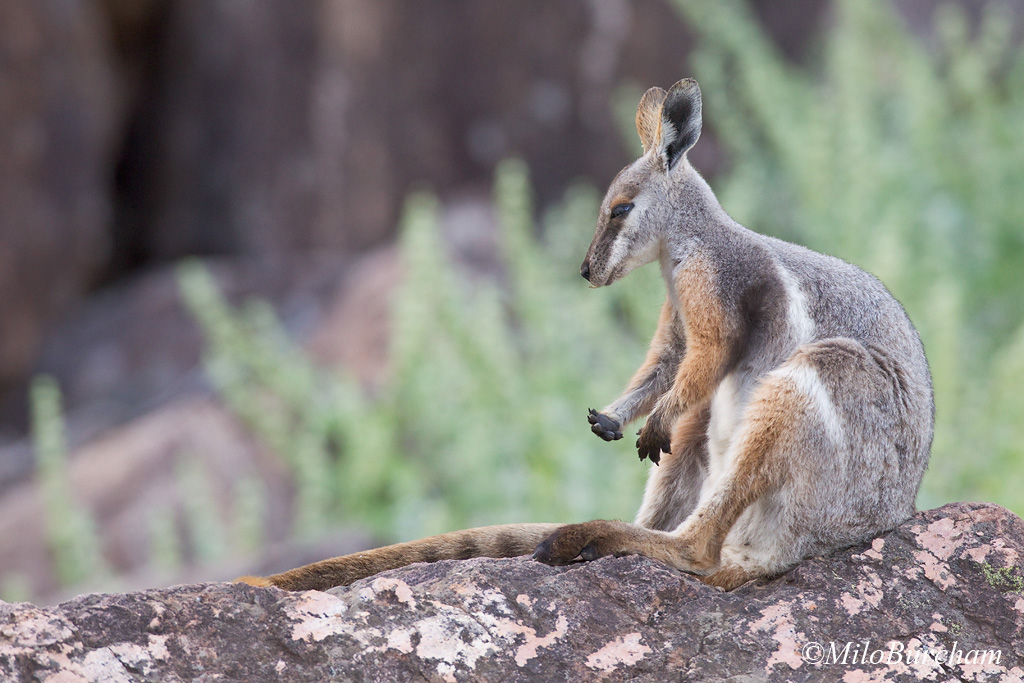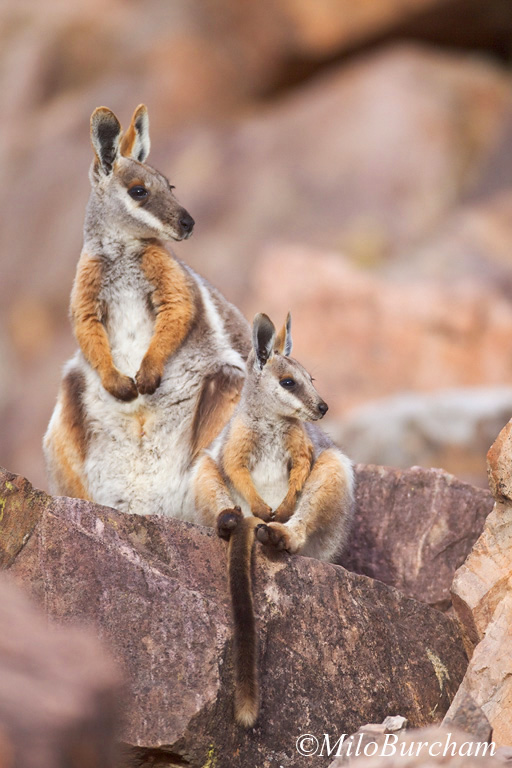 Another Red. They were described to us as the Ferrari of macropods!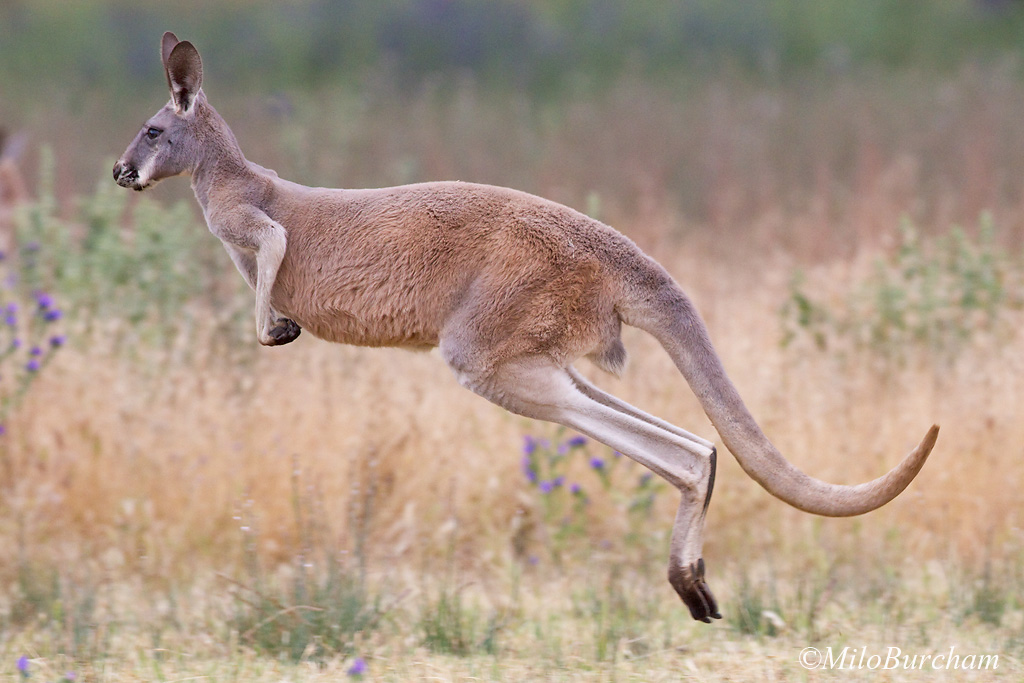 Euro or Eastern Wallaroo. These were described to us as the 4WD of macropods and were found on steeper terrain. They were abundant in the Flinders, especially at dawn and dusk.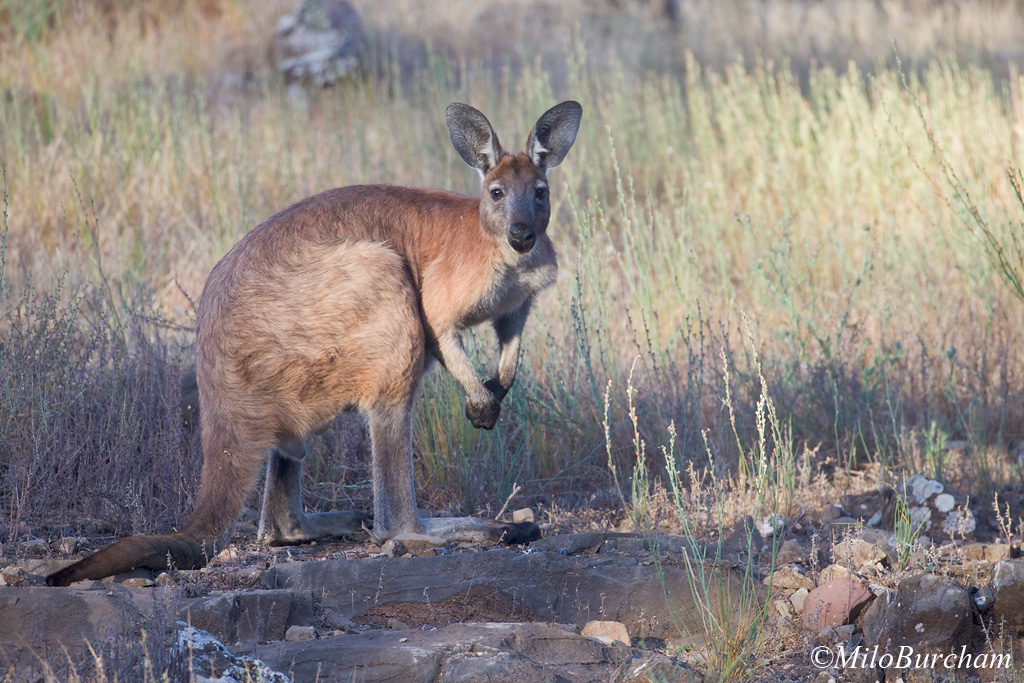 Brown Falcon with rabbit. Perhaps Australia needs more Brown Falcons!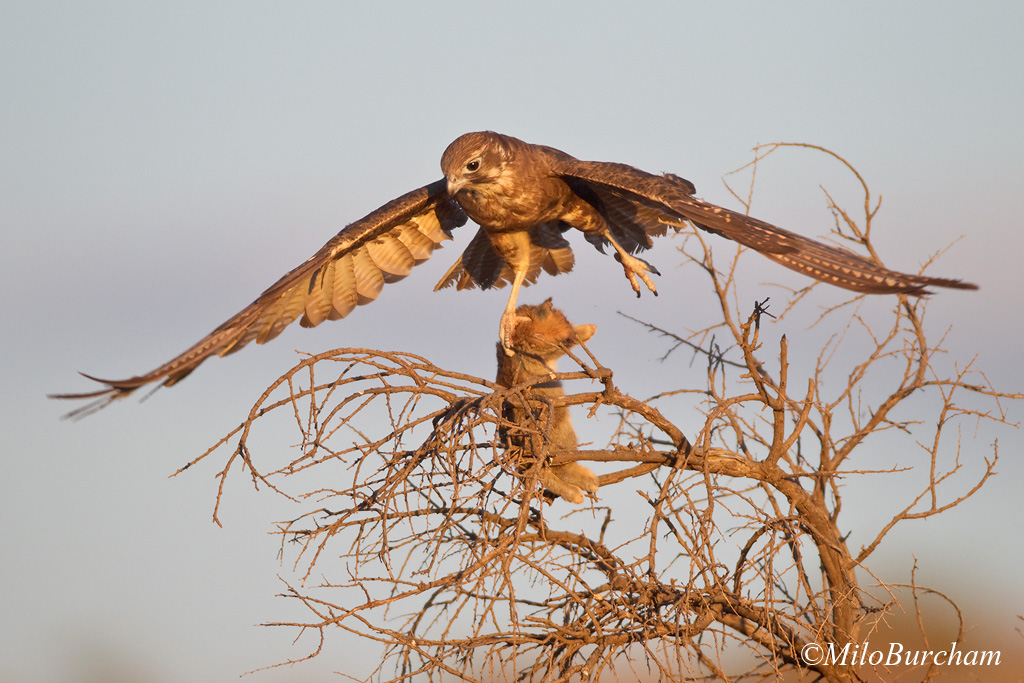 We never tired of seeing Emus on the landscape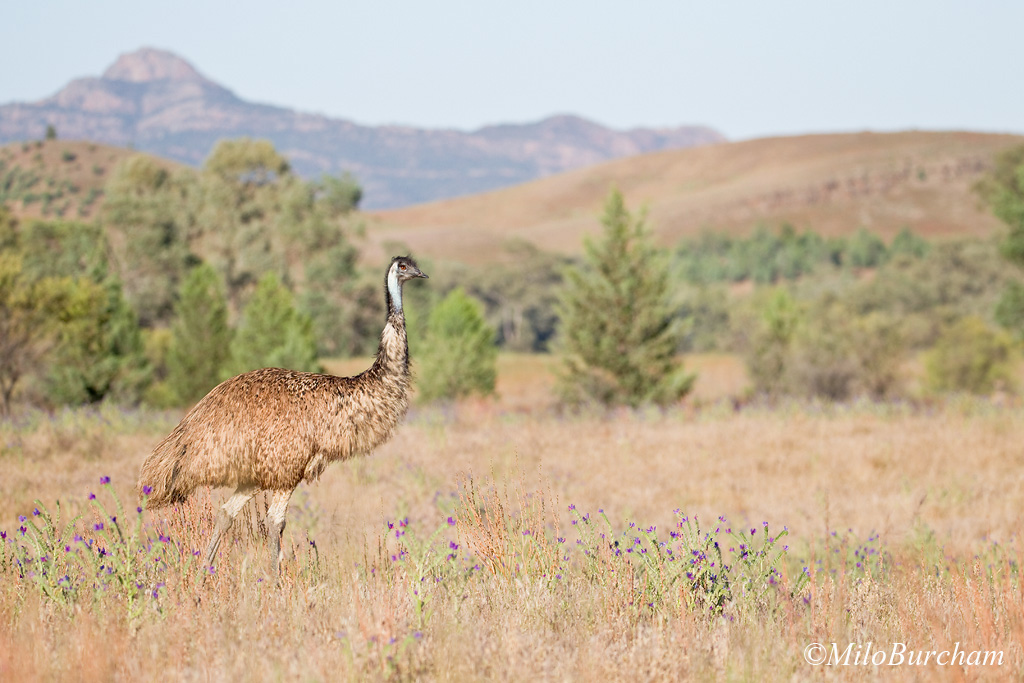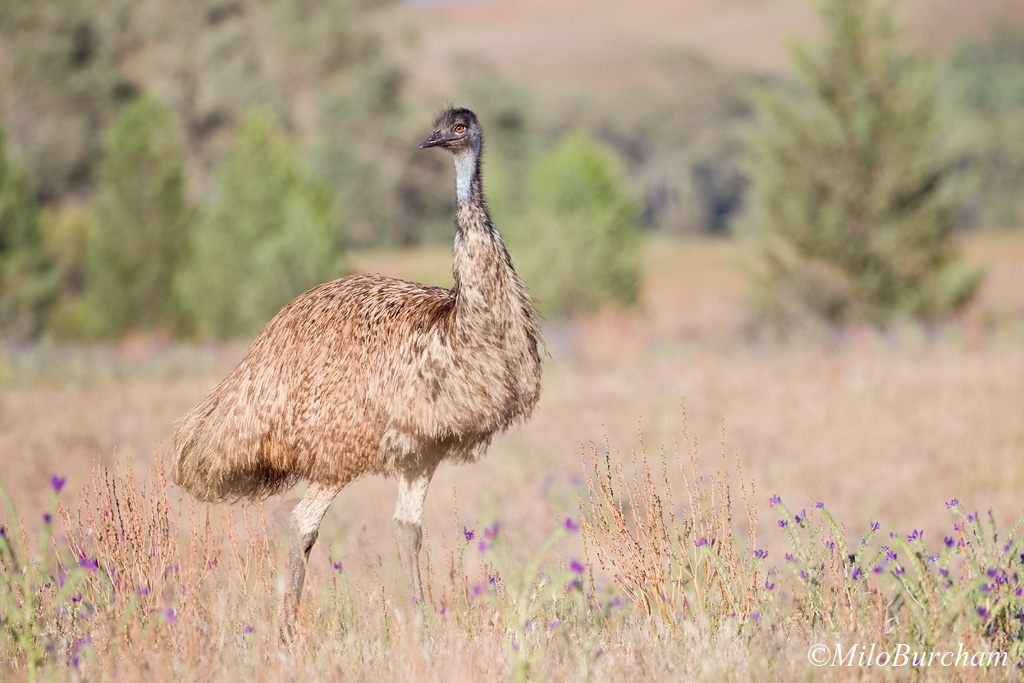 While Australian Ravens were not much to look at, we have fond memories of waking up to their wailing calls. They often had us giggling in our tent at 5 AM! Their song can be heard here:
http://www.xeno-canto.org/334664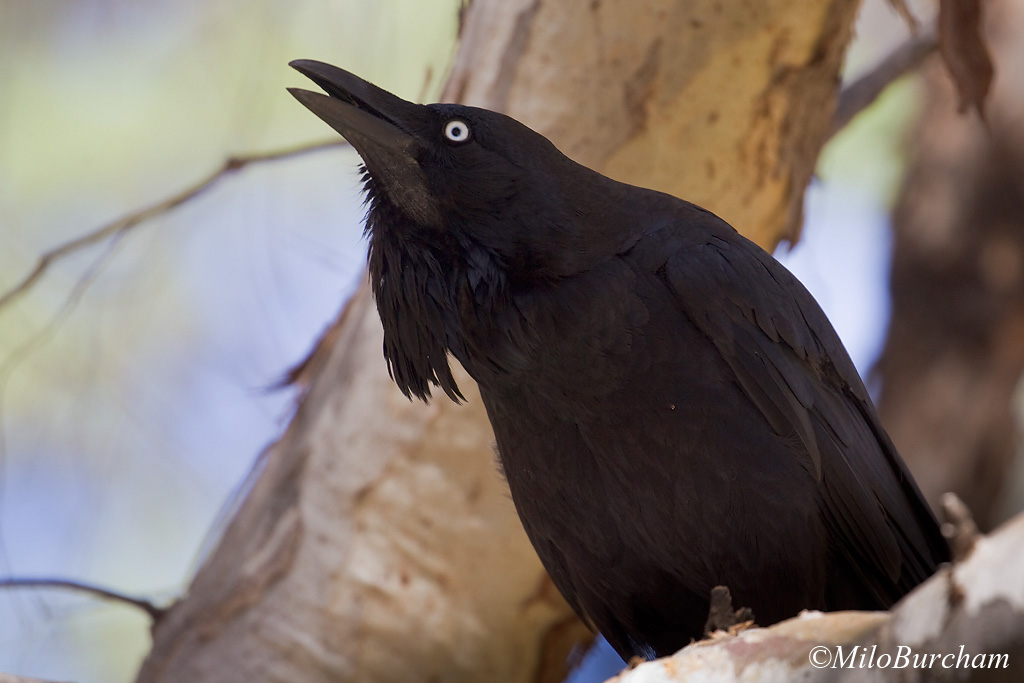 Euro waving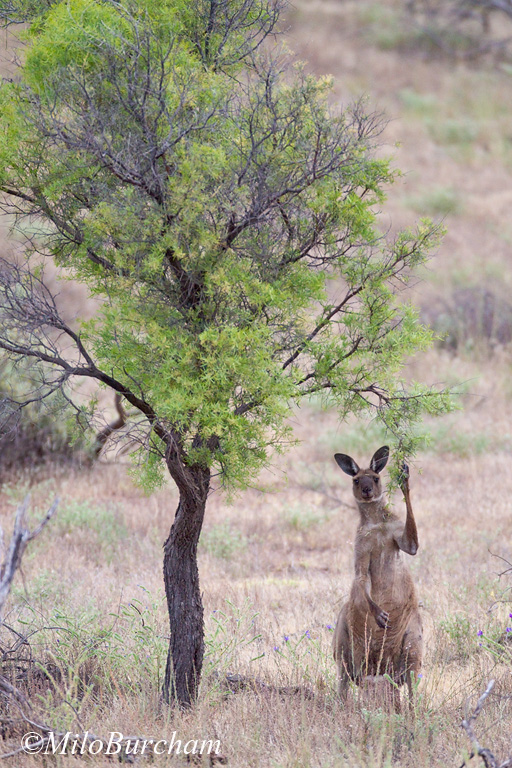 Rainbow Bee-eater
We spent an hour or two road cruising for Geckos after dark each evening. We did not turn up too much here and I am not certain of the ID of these two but will take a stab at it. Any confirmation of ID would be helpful.
Ranges Stone Gecko?
Ranges Stone Gecko?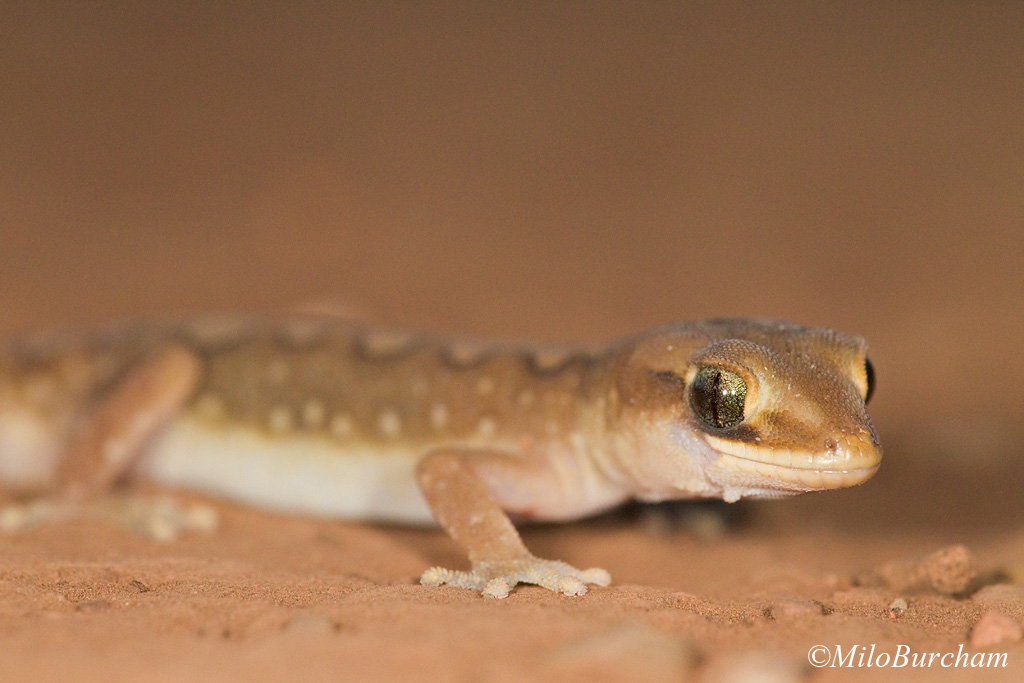 Ranges Stone Gecko?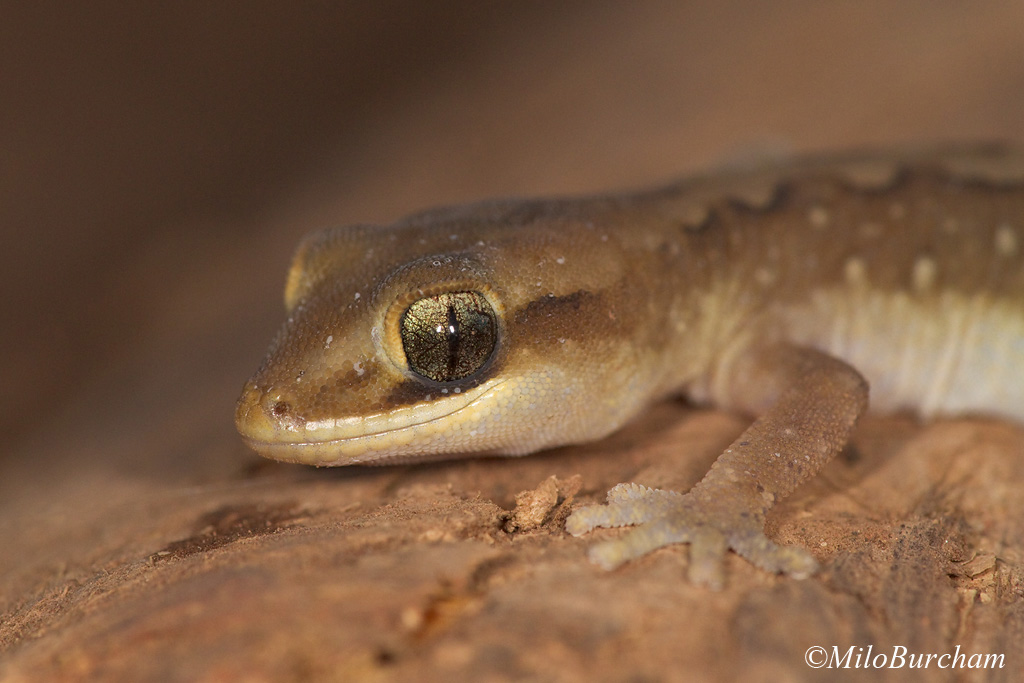 If in doubt, it cannot hurt to call an unknown Gecko a Bynoe's, so here it goes:
Bynoe's Gecko?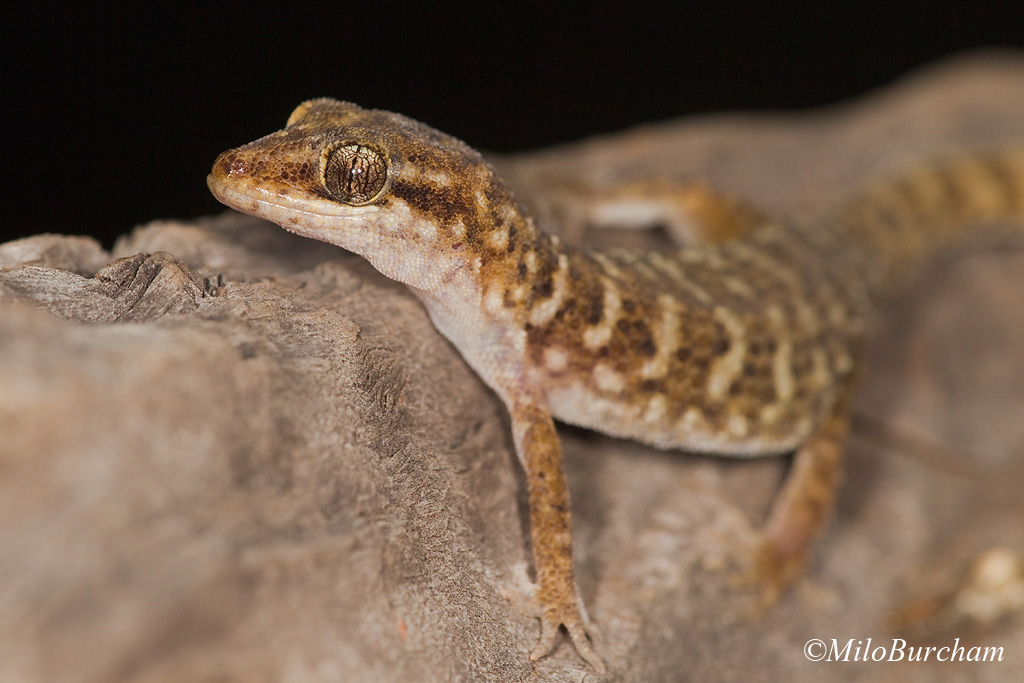 Bynoe's Gecko?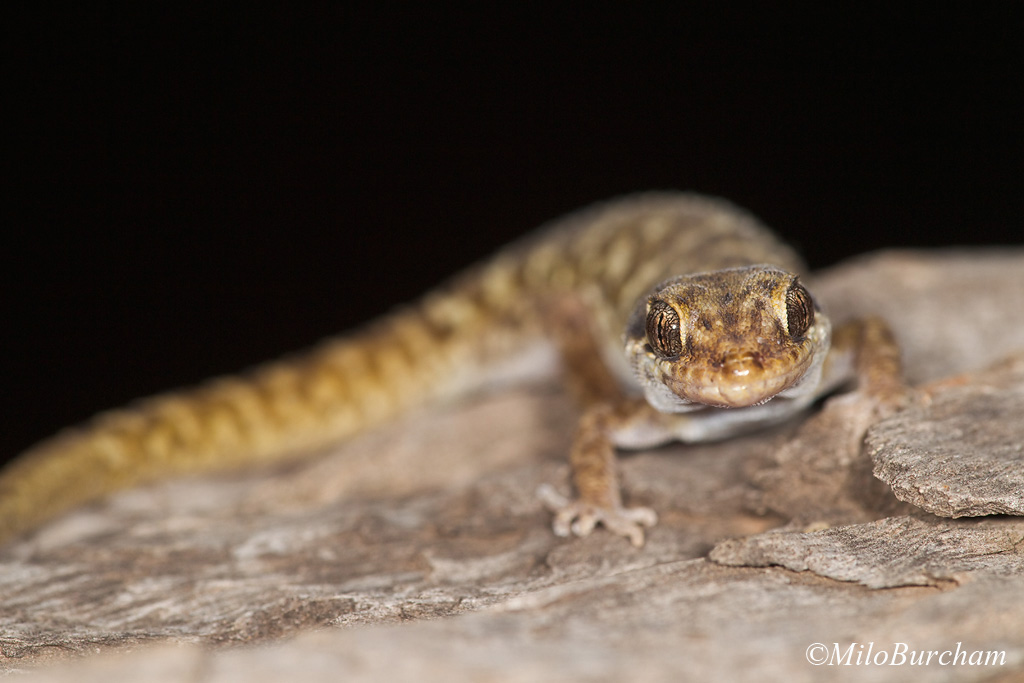 A herp friendly warning at the Wilpena Pound visitor center. Here is where things might start getting creepy for Ribbit! Sometimes I felt like I was stalking him! John, thanks for the tips that you provided!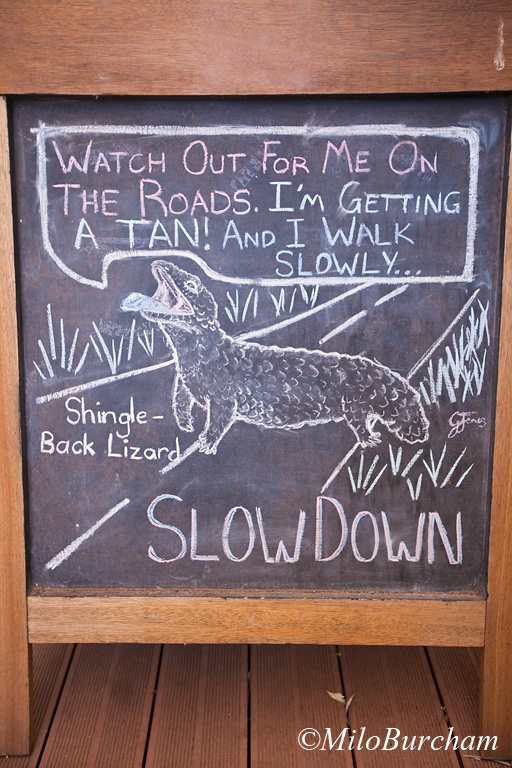 And, a few more Shinglebacks!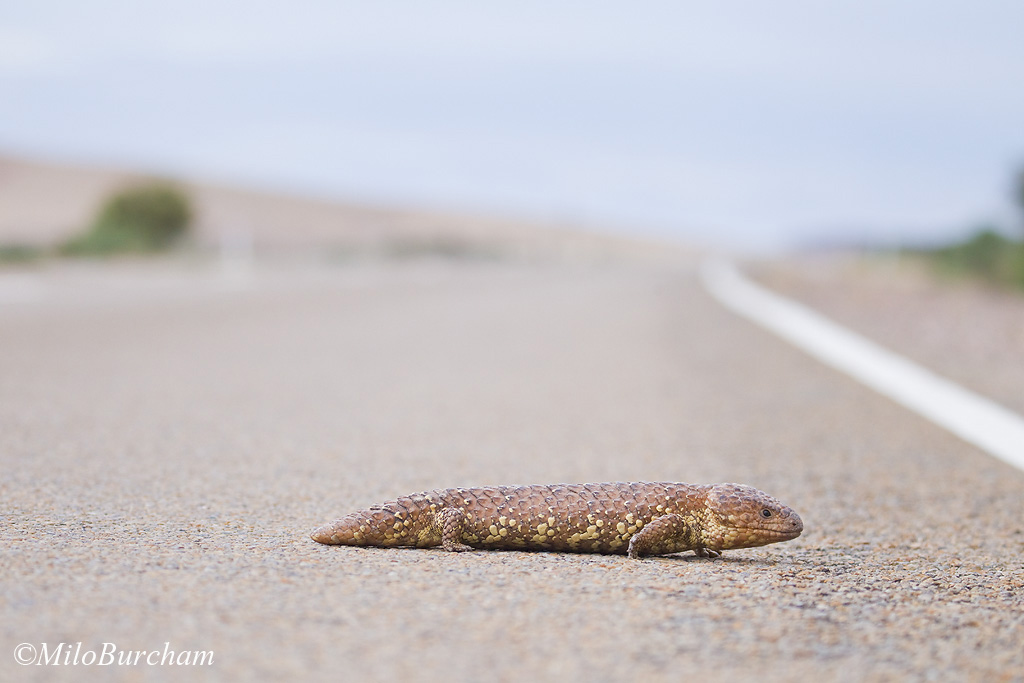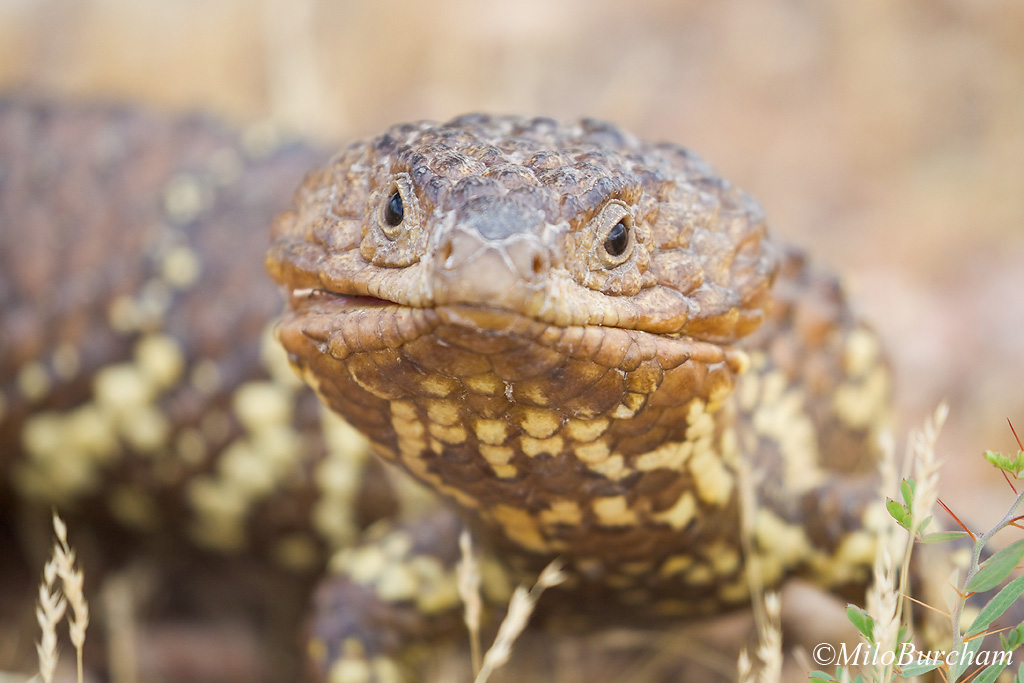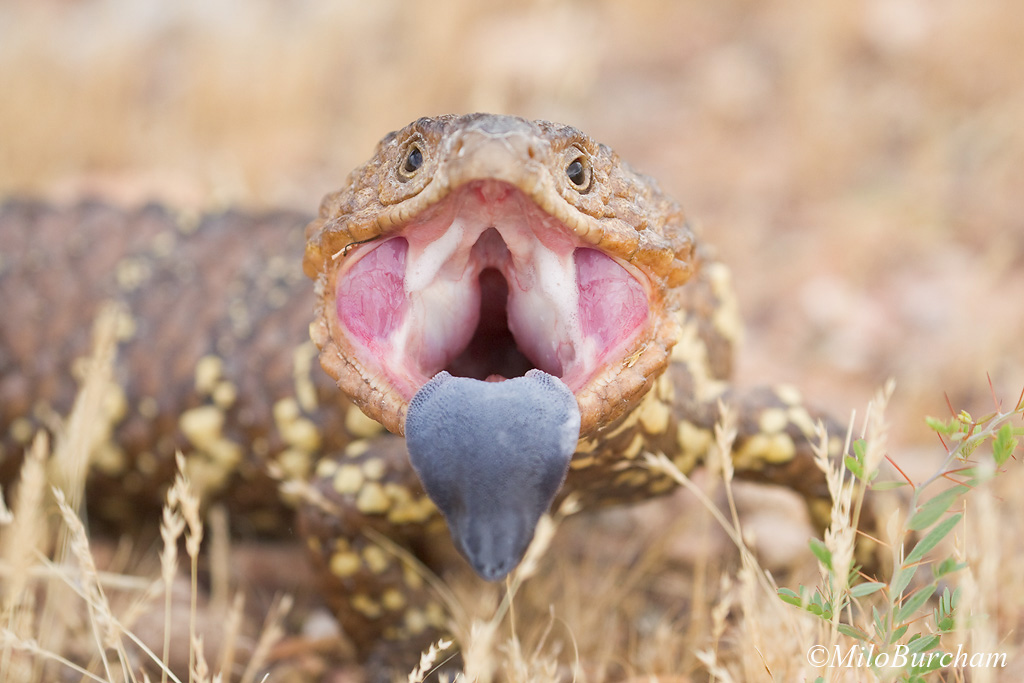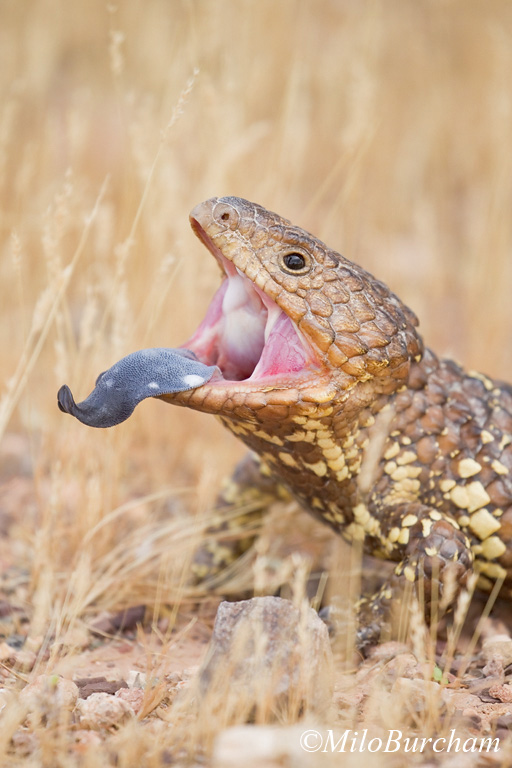 Wedge-tailed Eagle, the largest raptor in Australia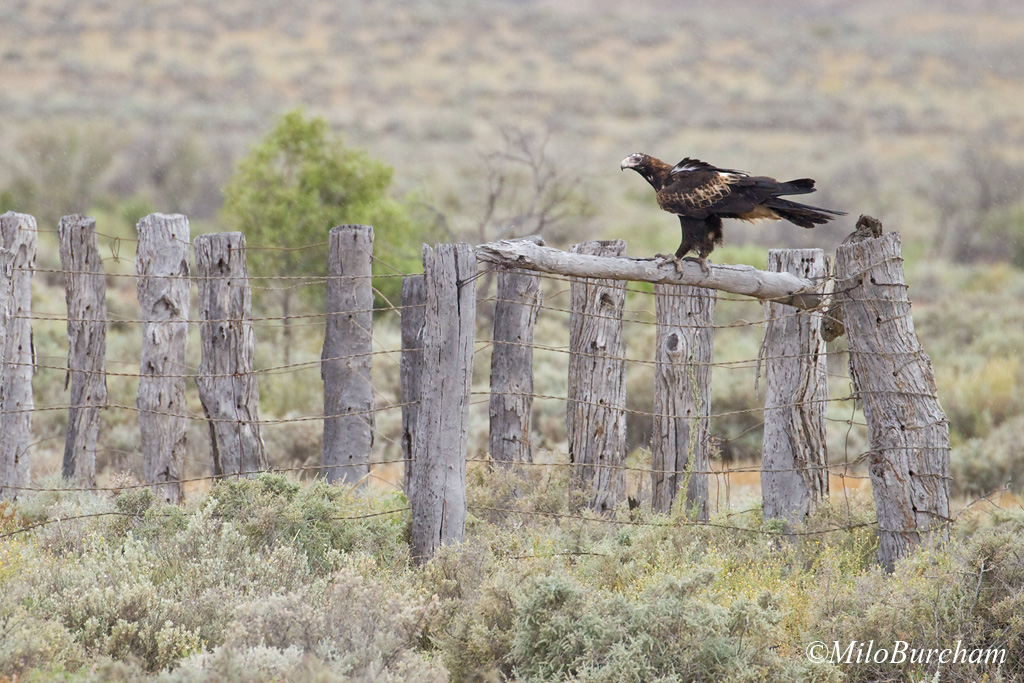 And finally, a few more Central Bearded Dragons as we headed for the Oodnadatta Track that would lead us into the Red Center.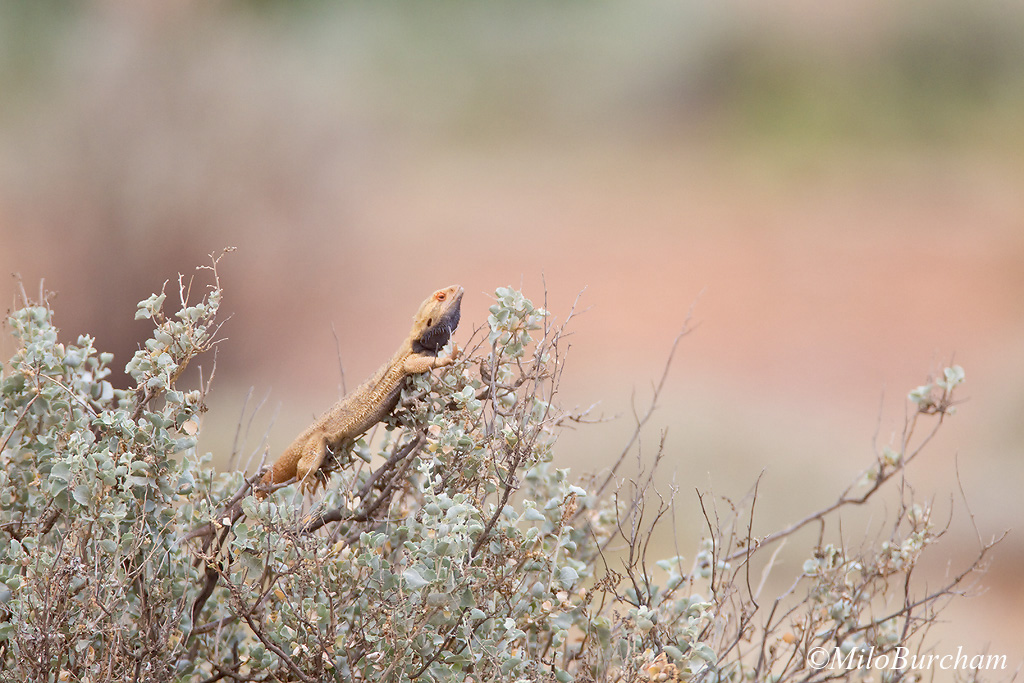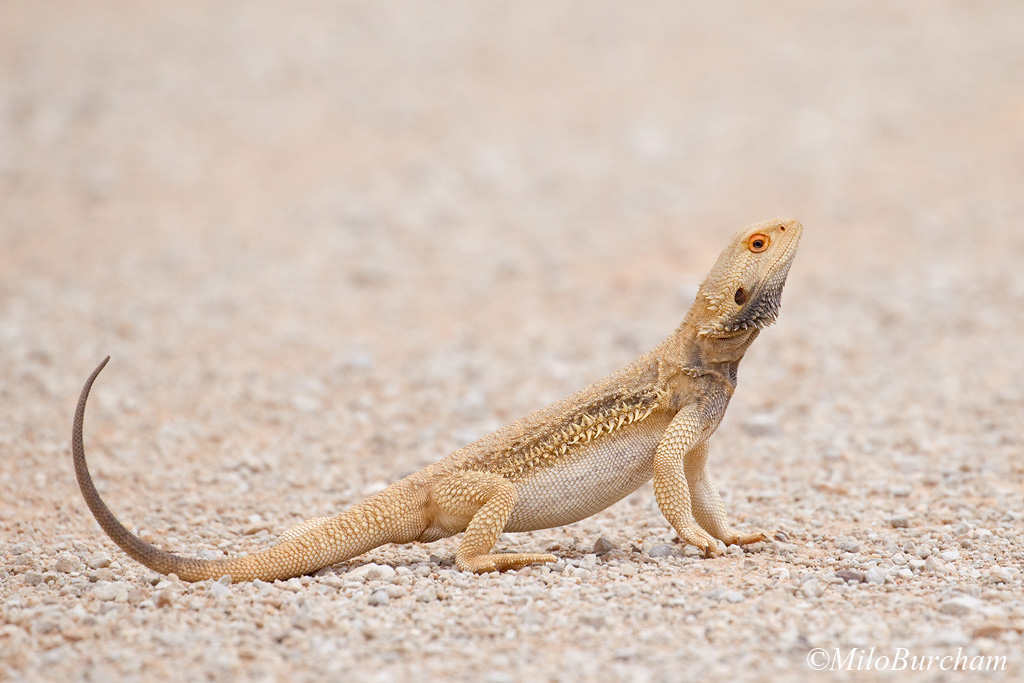 I will get to part 2 in the near future and start right where I left off.
Milo