South Australia Herping Part 2
Posted: January 4th, 2017, 5:43 pm
I headed down to the national parks at the southern edge of the Eyre Peninsula in South Australia. On some trails the Bull Skinks (
Liopholis multiscutata
) were exceptionally numerous. Their burrows were all on the southern edge of the trail. They usually were found sitting on the ground near the entrance of a burrow. I had much fun trying to find them before they saw me. There is nothing like trying to outwit a lizard to get a good shot.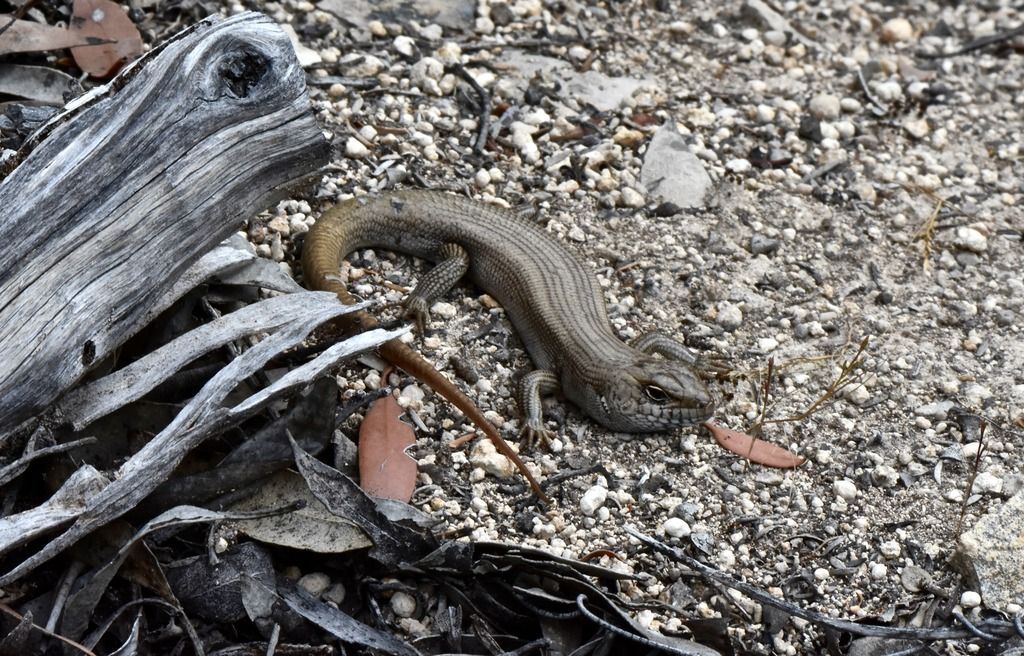 Here is a bull skink emerging from its burrow.
Elegant Snake-eyed Skink (
Cryptoblepharus pulcher
) were seen almost as often as the bull skinks. This one did its utmost to provide me with the best shot possible.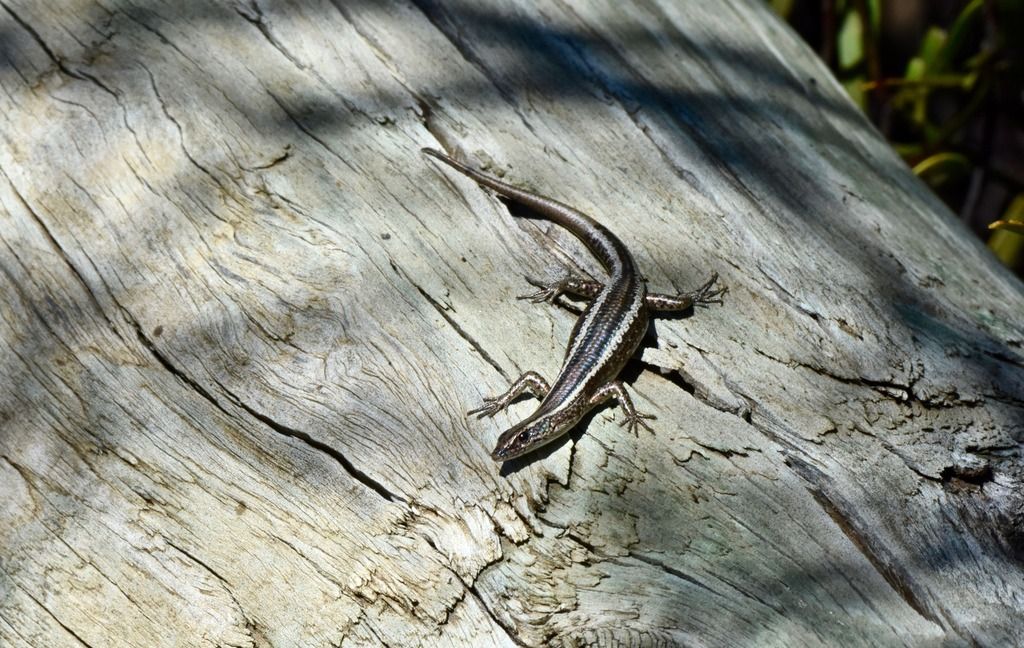 Scrubland Snake-eyed Skink (
Morethia obscura/i]) missing part of its tail.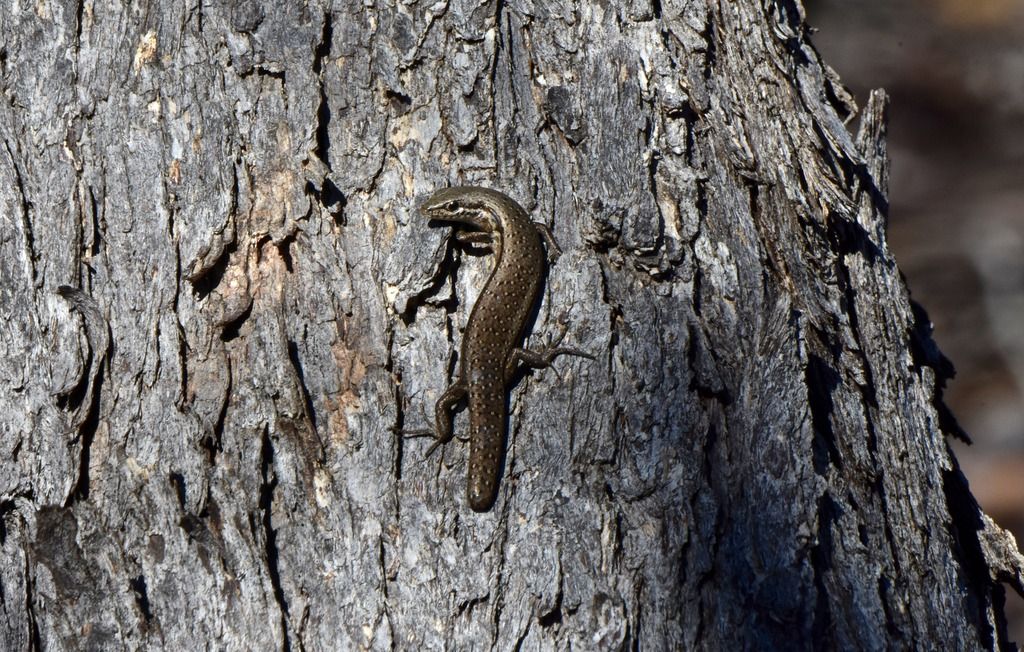 A male Scrubland Snake-eyed Skink (Morethia obscura) with its reddish colored throat.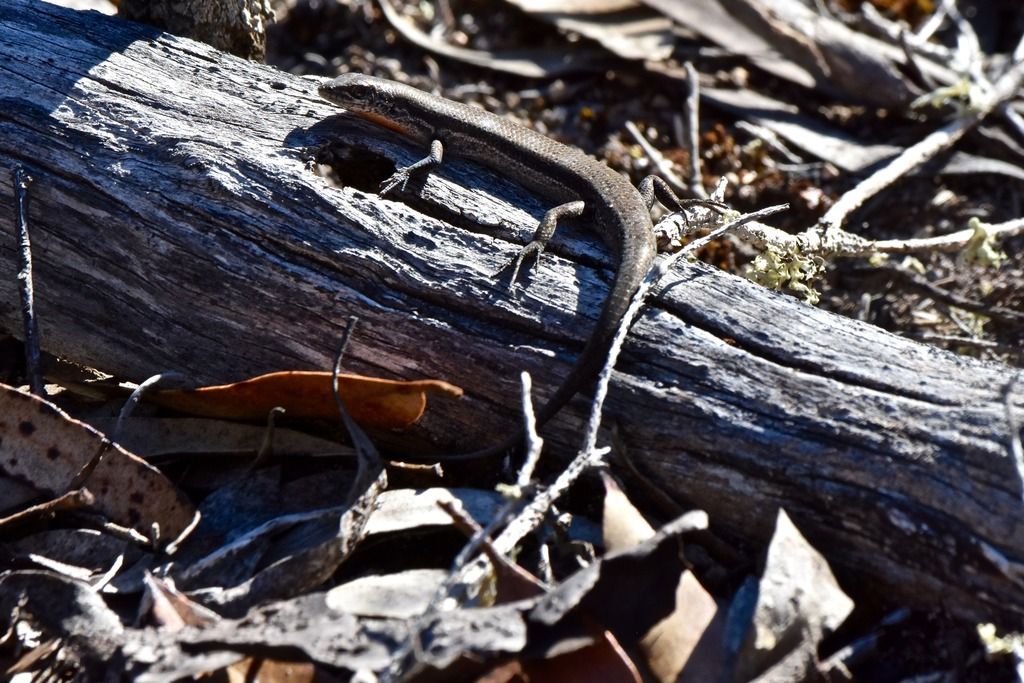 My searching for lizards under wood debris was rewarded with this small Person's Earless Skink (Hemiergis peronii).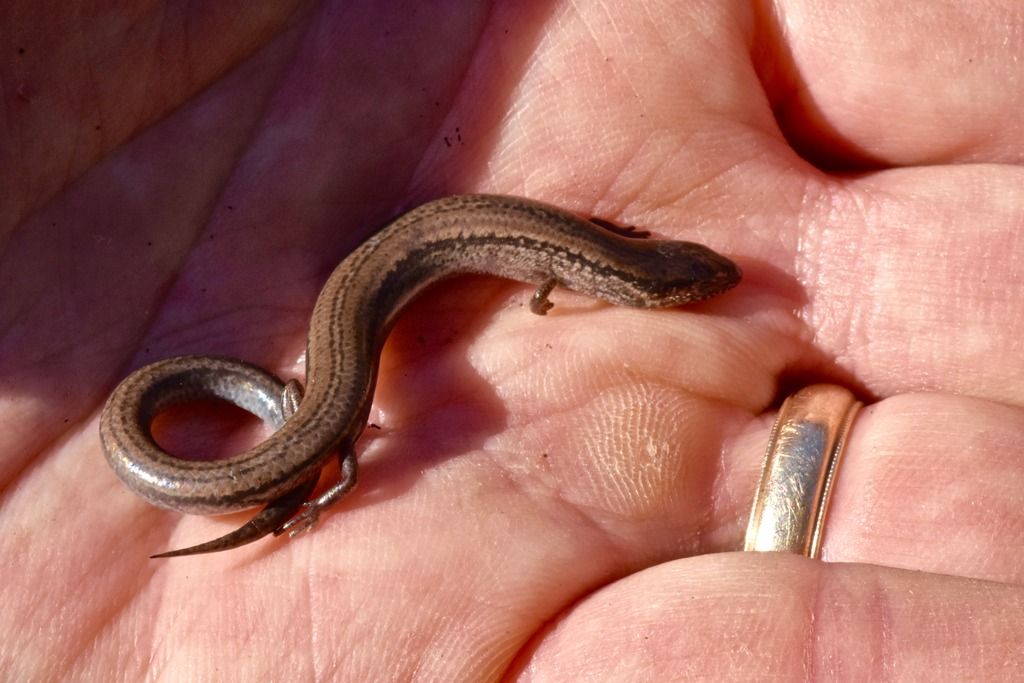 Turning over rocks proved successful in uncovering this pair of lizard eggs.

This male Peninsula Dragon (Ctenophorus fionni) was catching the morning sun on rocks along the trail. He was very photogenic and did its best to cooperate with my annoyance. The yellow coloration seemed to be more intense than the ones I saw in the Gawler Ranges of mountains.


A slight, localized drizzle of rain in the late afternoon may have been the stimulus for the emergence of two species of geckos. These were abundant on the road wherever rain had fallen but not seen on dry parts of the road during a night cruise.
Common Thick-tailed Gecko (Underwoodisaurus milii)


South Coast Gecko (Diplodactylus calcicolus)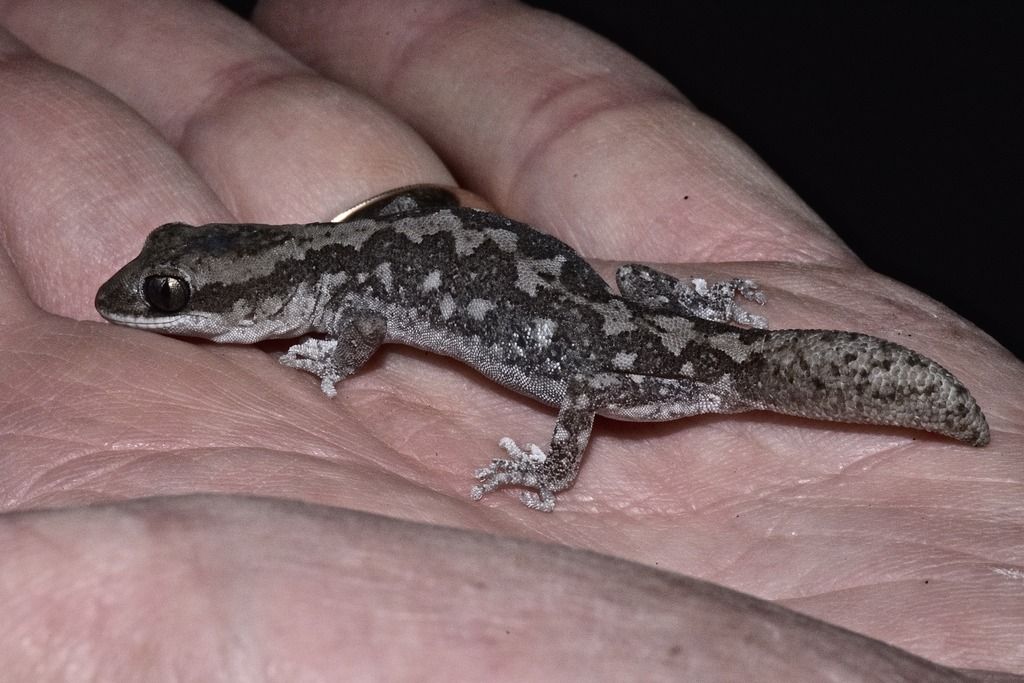 The presence of areas of rainfall not only may have stimulated the geckos but Tiger Snakes (Notechis scutatus)
were also on the move in the late afternoon following the spotty rainfall. Two Tiger snakes had crossed into my campsite and flared out their necks in typical cobra fashion in response to my camera stalking.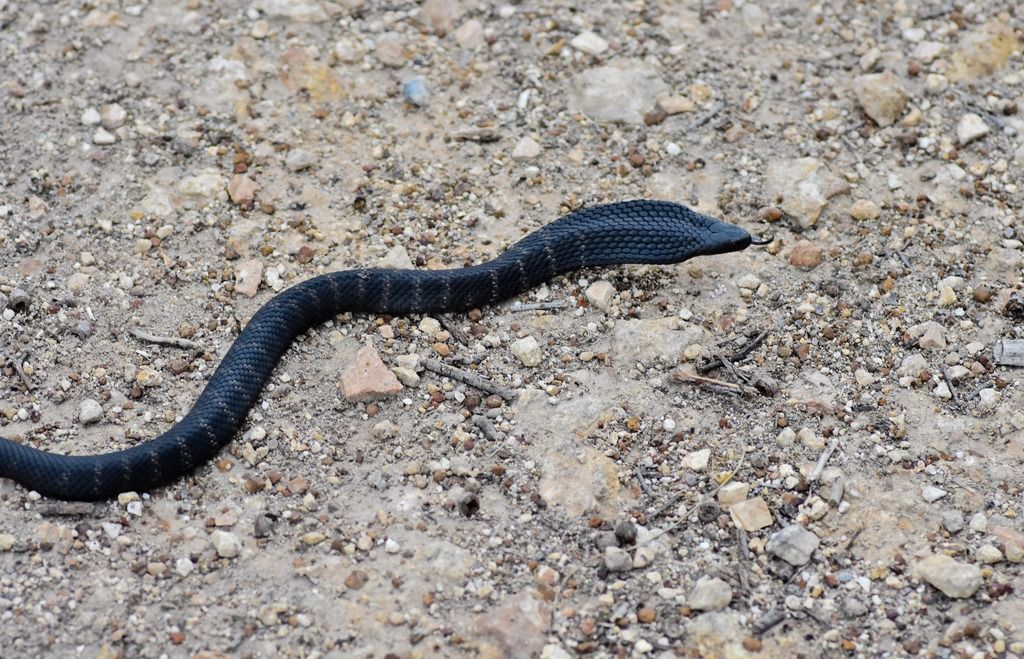 Time to head off to the parks along the Murray River.


I came across this Sand Goanna (Varanus gouldii) while road cruising.


This fence at the park border was to prevent the destructive exotic rabbits and foxes from entering the park. After a few trials the goanna did manage to find a way to cross the fence.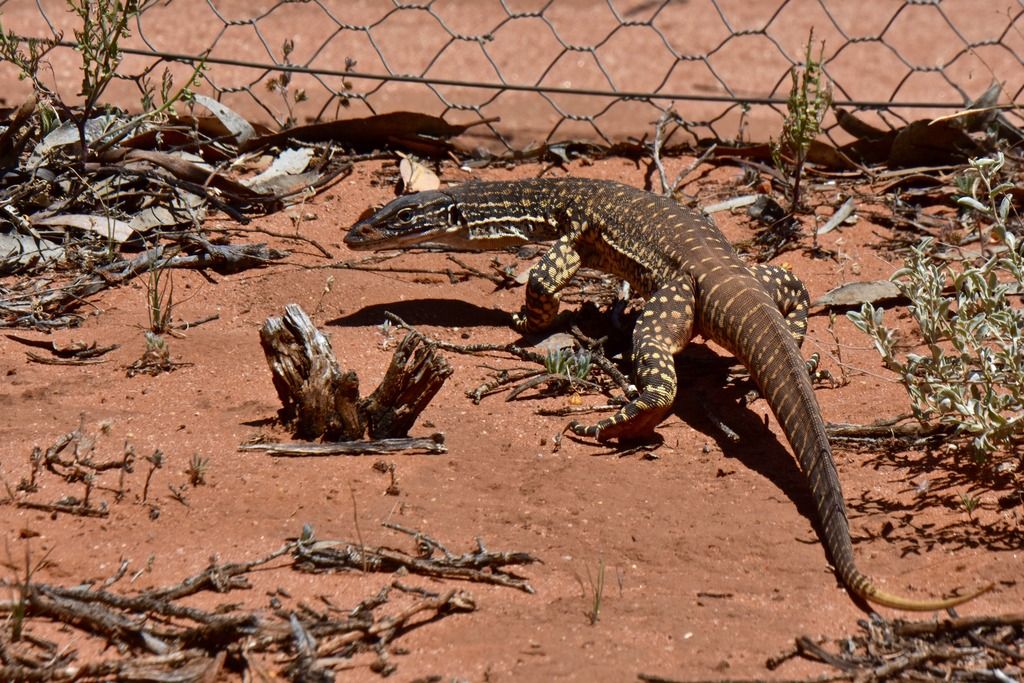 I spotted an Australian Magpie flying up and down in a manner denoting harassment of some animal. I presumed it was a snake and headed to the spot. I did not find a snake but just happened to look into an adjacent tree and was delighted to find a Lace Monitor (Varanus varius).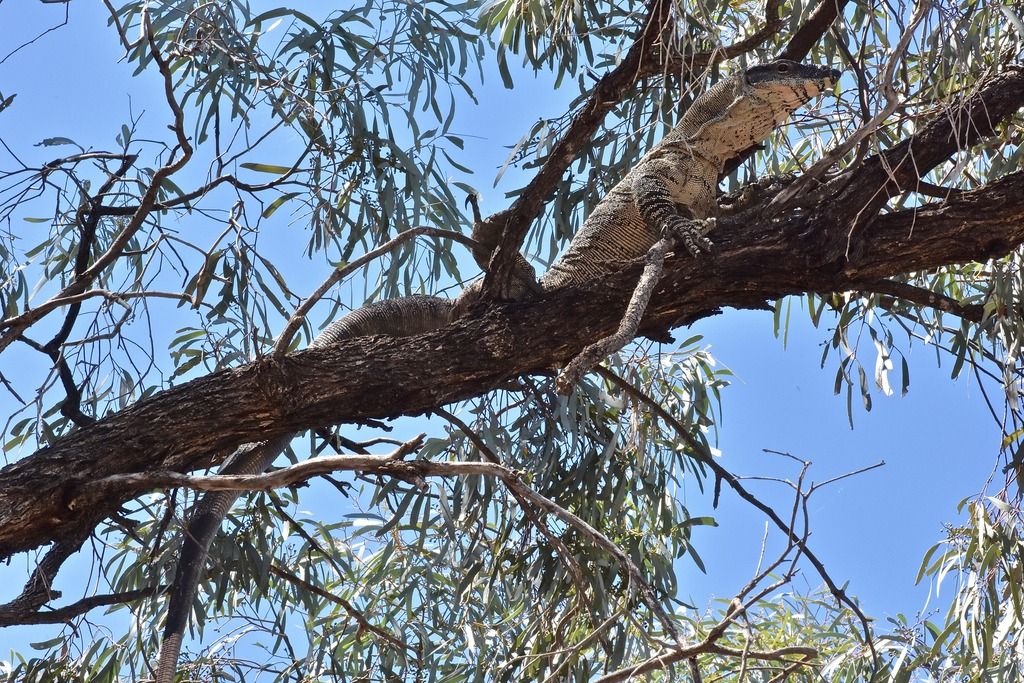 I noticed a skink on a log while hiking along the river's edge. I thought that this was unusual for a Tree Skink. That's because it wasn't a Tree Skink but rather an Eastern Water Skink (Eulamprus quoyii). The distribution of the Eastern Water Skink is mostly in eastern Australia in Queensland and New South Wales as its name suggest but it is also found right along the Murray River all the way to the river's termination in the Southern Ocean in South Australia (Wilson and Swan, A Complete Guide to Reptiles of Australia).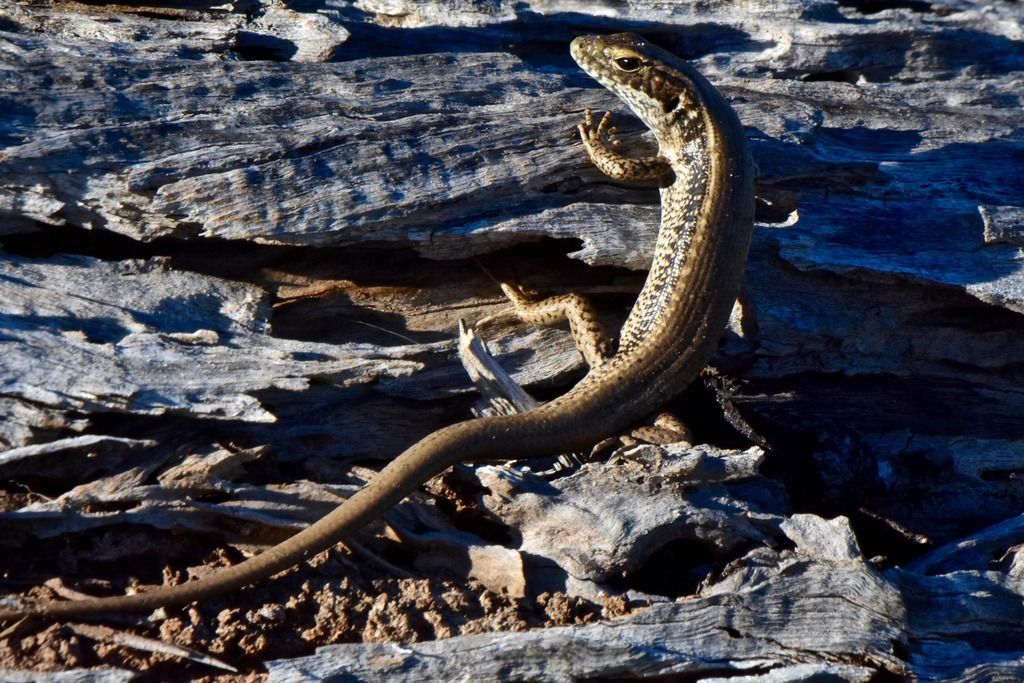 However Tree Skinks (Eugenia striolata) were plentiful.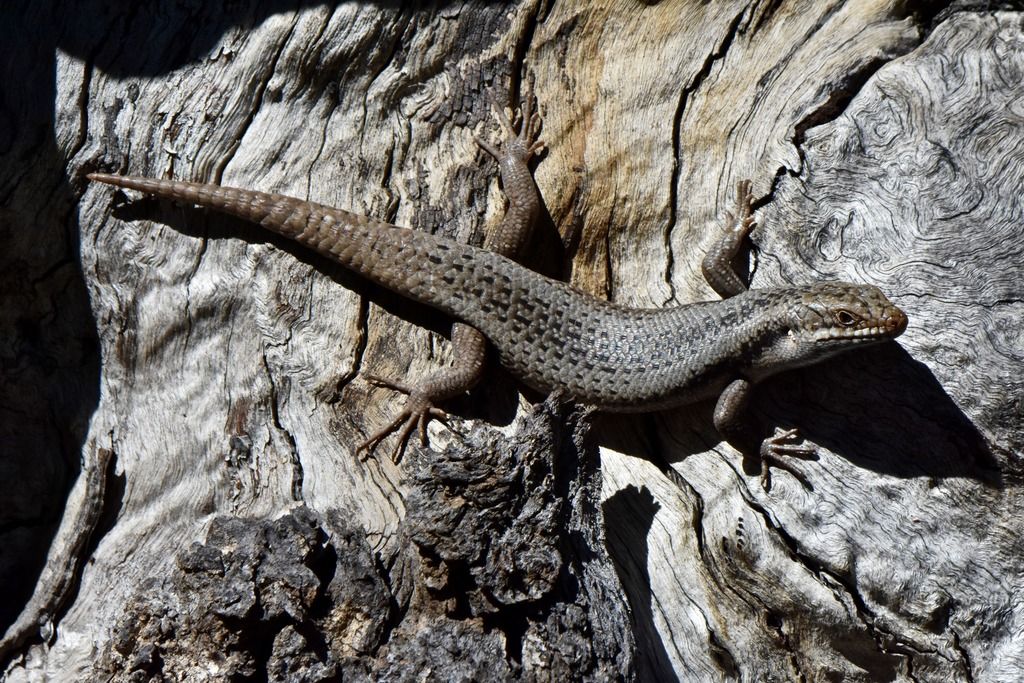 A Common Brown Snake (Pseudonaja textiliss) near the bank of the Murray River.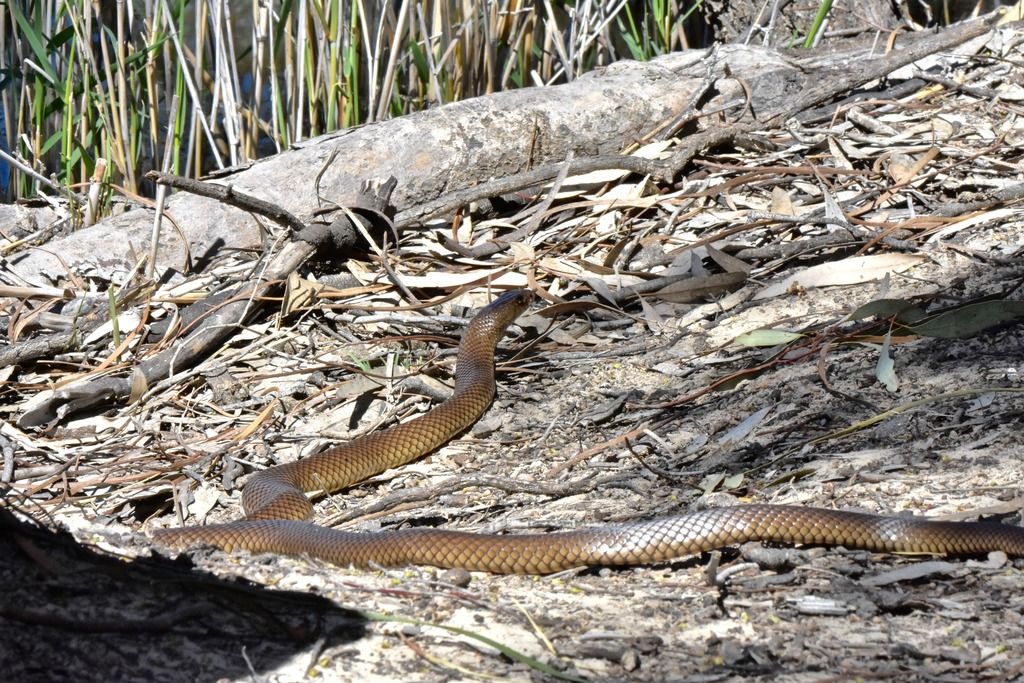 A Painted Dragon (Ctenophorus pictus) was present on the road in the afternoon.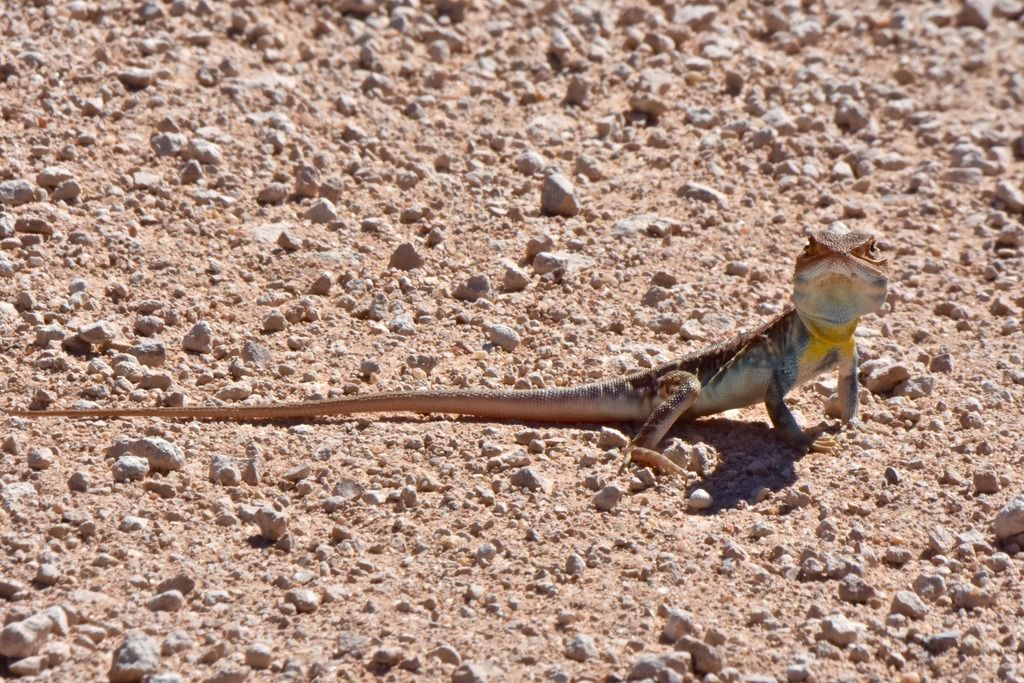 Road cruising at night resulted in two additional species of geckos for this trip.
Beaded Gecko (Lucasium damaeum)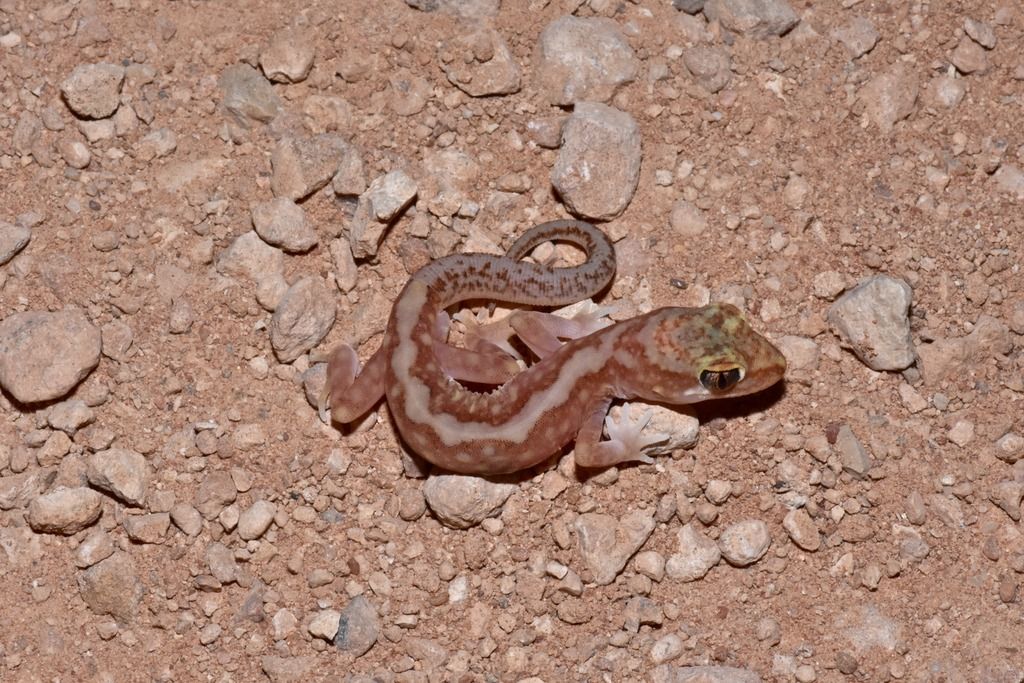 Tessellated Gecko (Diplodactylus tessellates)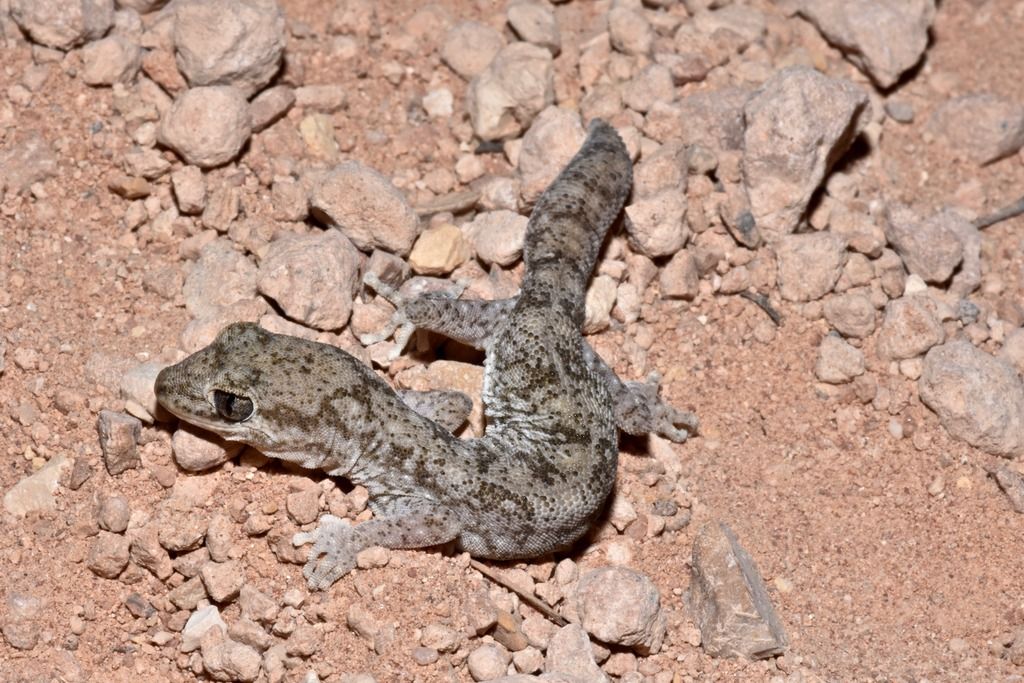 Frogs were calling along the creek's edge. I managed to locate this Barking Marsh Frog (Limnodynastes fletcheri).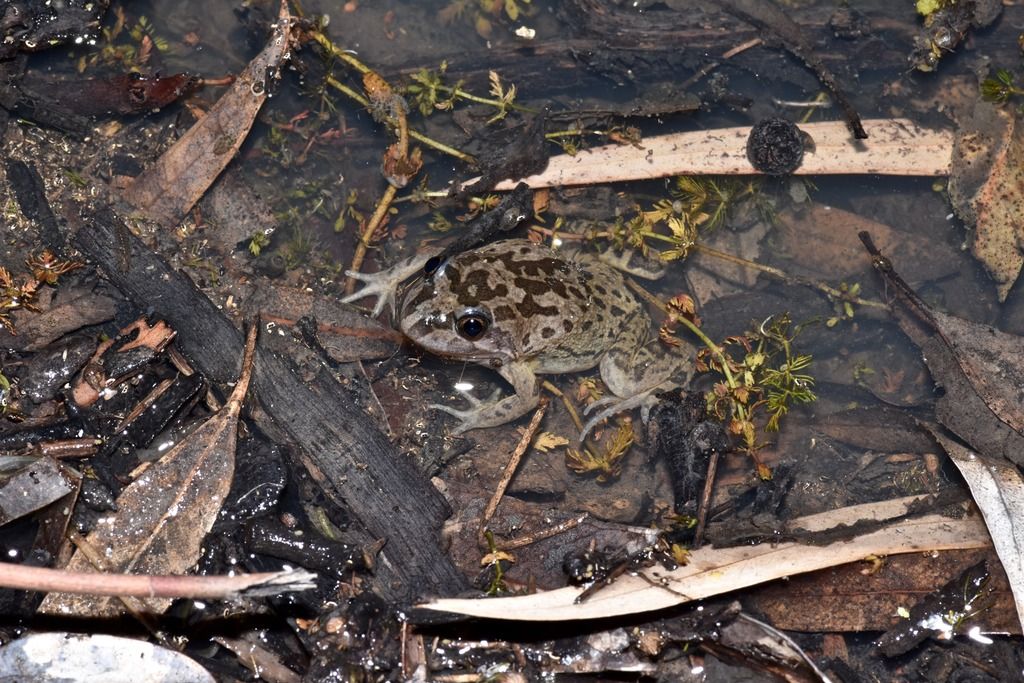 I continued east into the State of Victoria to find the herps of the mallee ecoregion. The picture below is representative of mallee habitat.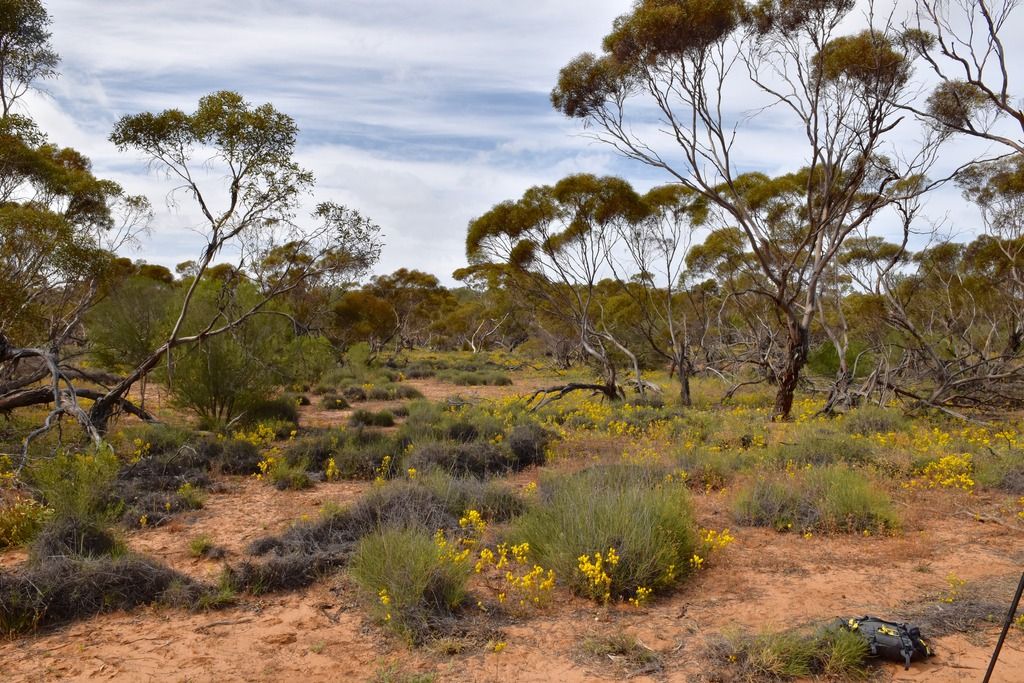 It was 9 a.m. when I came across a track (unpaved road) worth exploring. I hiked for two hours without seeing anything since the temperature was still cool but I did find a pair of Sleepy Lizards. I almost was back at the car when I spotted this Varanus gouldii on the side of a tree. It certainly made the hike worthwhile.


Mallee Military Dragons (Ctenophorus fordi) were found between clumps of spinifex grass and mallee trees.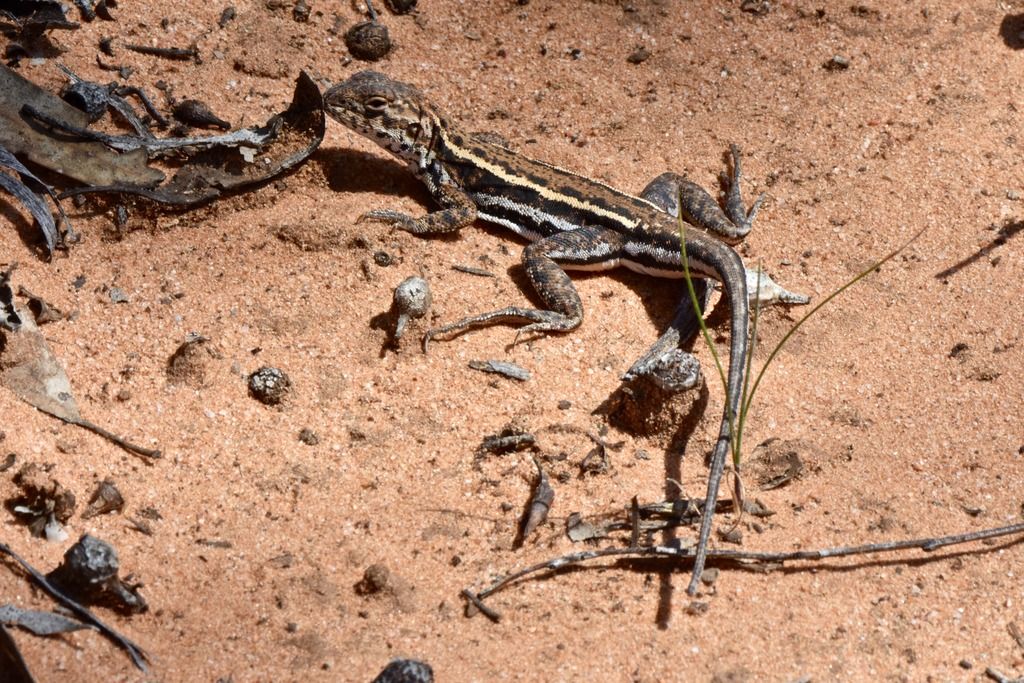 Ragged Snake-eyed Skink (Cryptoblepharus pannosus)


The day time temperatures were in the low 90s so a night road cruise would hopefully be successful. It was as another gecko species, the Marbled Gecko (Christinus marmoratus) was added to my trip list and shown below.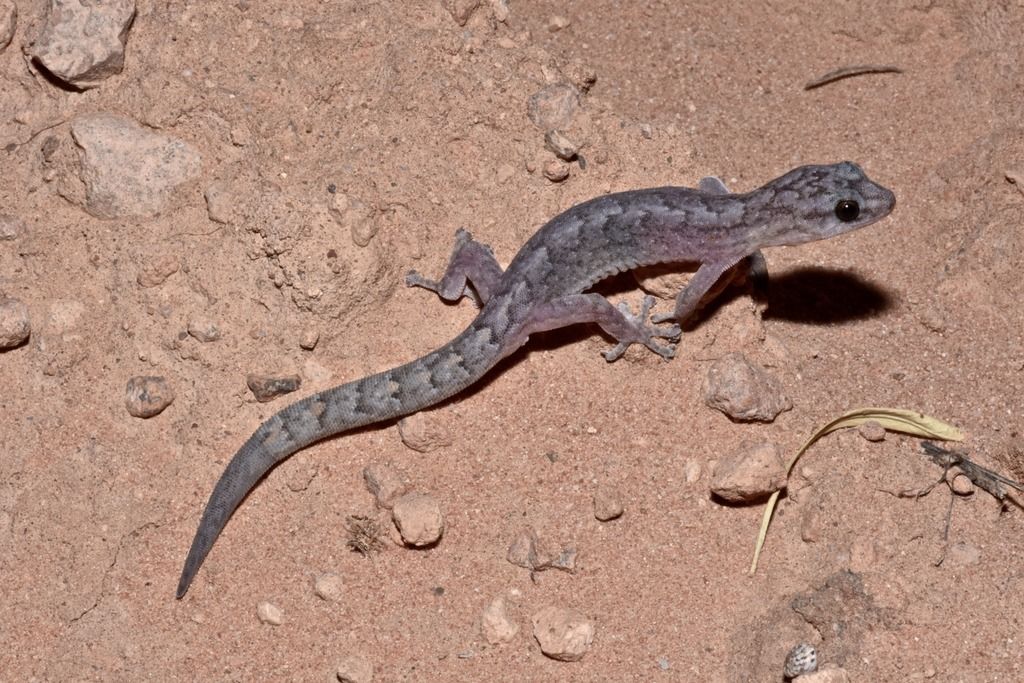 The frogs were calling along a flooded roadway.


Sudell's Frog's call (Neobatrachus sudelli) consists of a series of five or six trills.


The call of the Eastern Banjo Frog (Limnodynastes dumerilii) is a single note that is reminiscent of the sound of a plucked banjo string.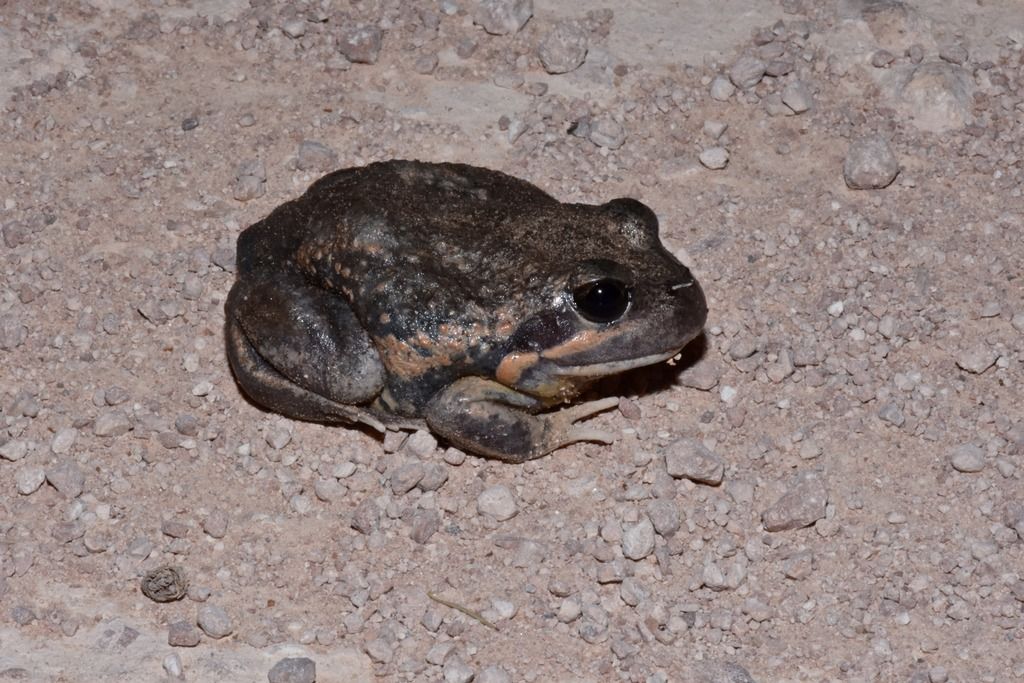 Sleepy Lizards (Tiliqua rugosa) were present in the mallee habitat. This one was paired but the mate took off for the bush leaving this one to contend with my photo session. I just can't resist photographing these wonderful lizards.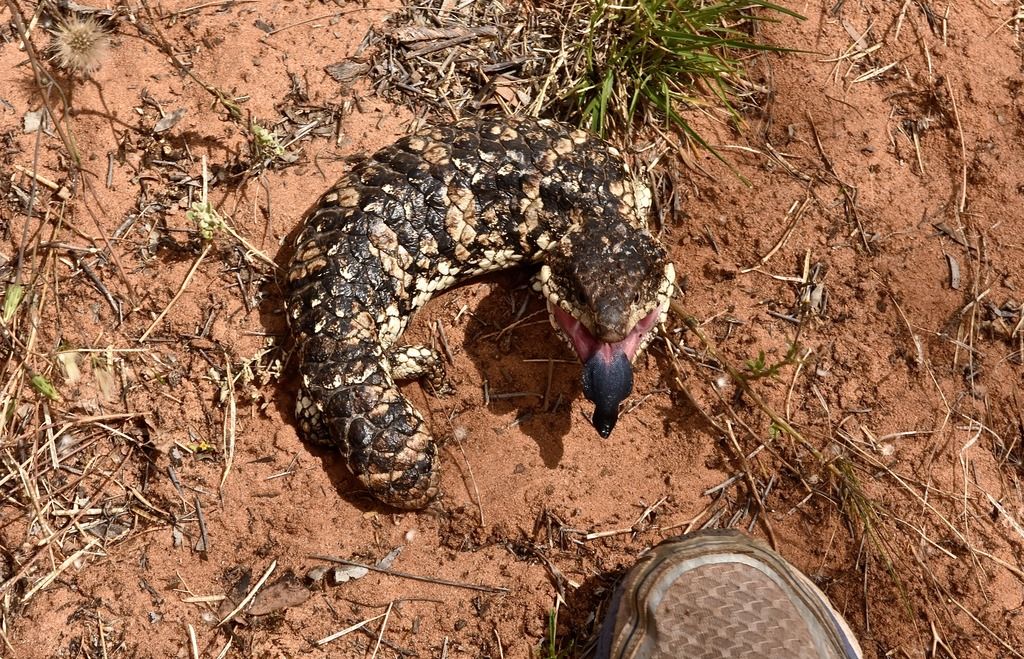 A Western Blue-tongue Skink (Tiliqua occipitalis) was also found in mallee habitat.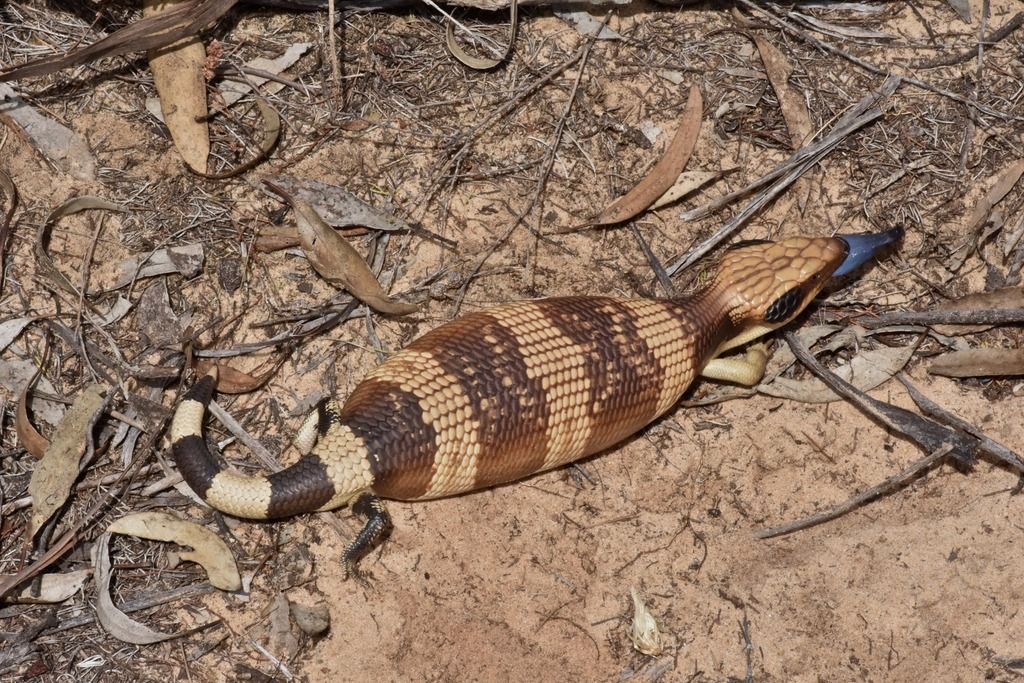 My last stop was to Kangaroo Island, which has iconic lighthouses and beautiful coastline.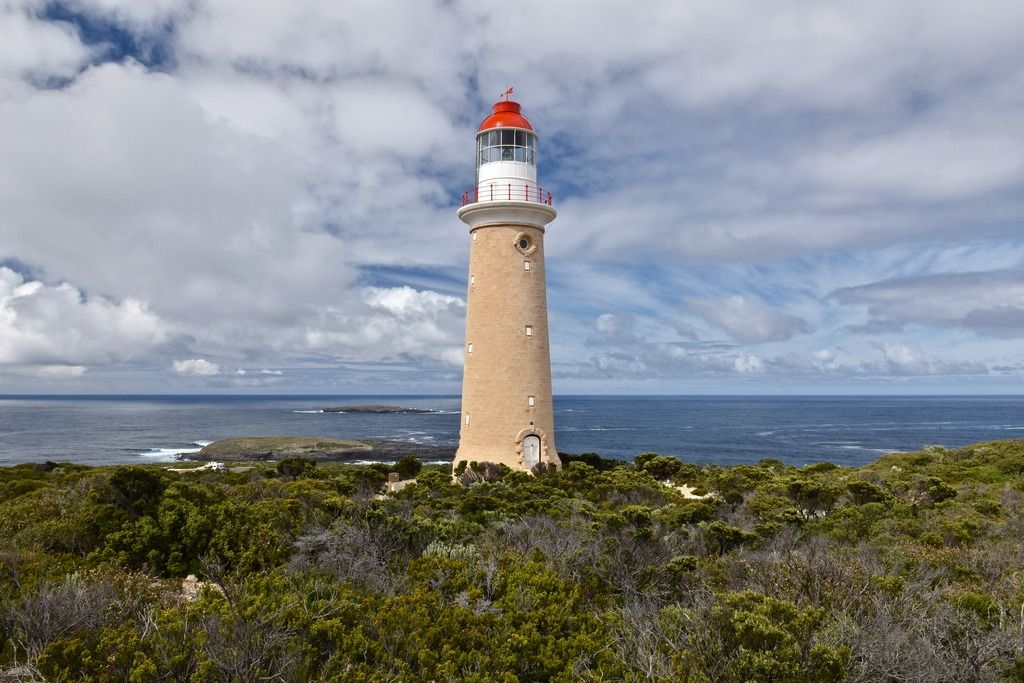 This island is a great place to view fur seals, sea lions, birds, and the Heath Goanna (Varanus Rosenbergii) as pictured below.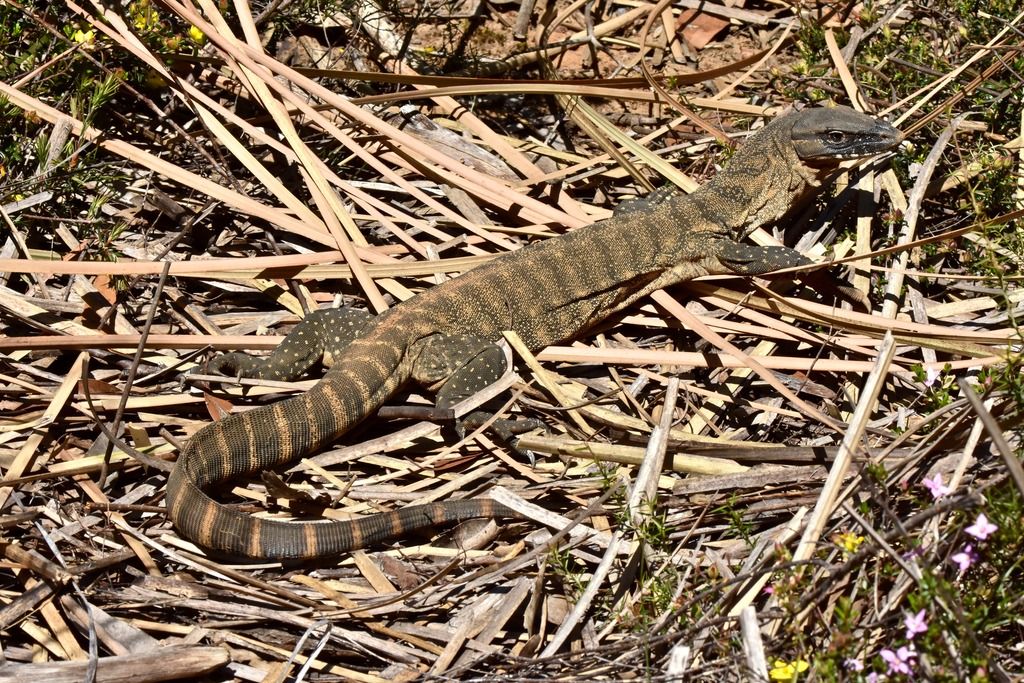 These Heath goannas were common along paths as evidenced by their digging into the soil looking for a tasty meal.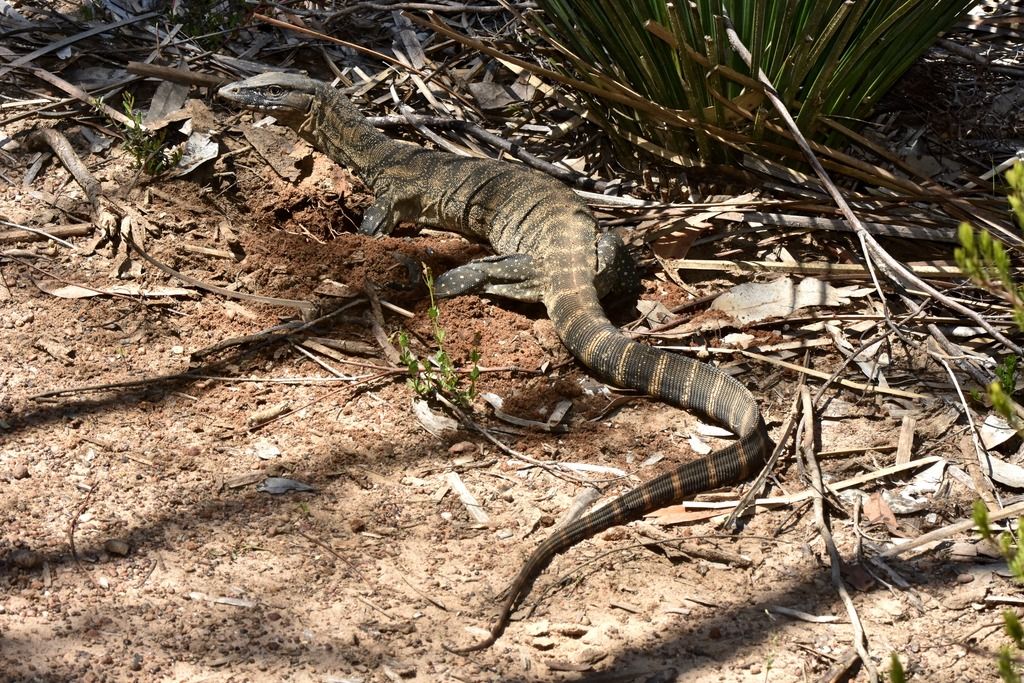 This Heath Goanna dug up a centipede and thrashed it against the ground repeatedly to subdue it before swallowing. I presume it was being stung since I saw a different goanna that just gulped down a skink without hesitation.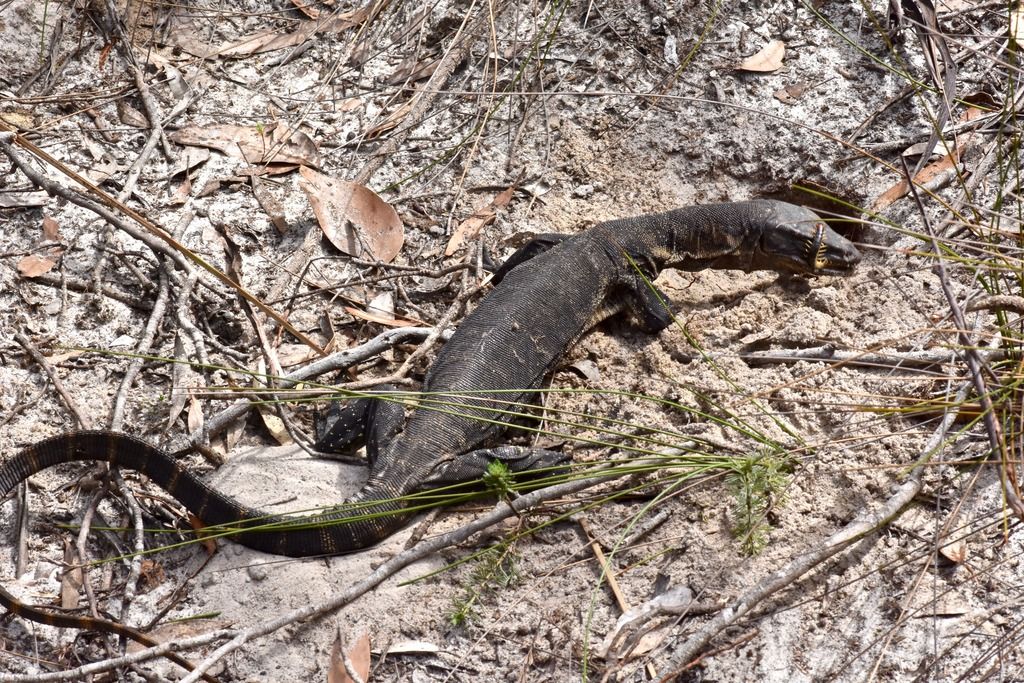 Male and female Tawny Dragons (Ctenophorus decresii) were basking on the rocks in the late afternoon. The male coloration was gorgeous.

Grass Skink (Lampropholis guichenoti)



Australia is a wonderful country to visit. I plan on returning in the near future.