So I left off in Part 1 (
http://www.fieldherpforum.com/forum/vie ... =2&t=24025
) somewhere just south of Marlee, South Australia, which is the southern end of the Oodnadatta Track. We wanted to experience some of Australia's "outback" and reports were that this track was a good starter. It also seemed the most direct route between The Flinders Ranges and Alice area, without having to backtrack and drive more of the the Stuart Highway than we were already committed to.
In part 2 I will cover the area circled on this map. More than anything, I wanted to see a Thorny Devil in the Red Centre. Research indicated that this was as good an area as any in Australia, and although peak activity might have been in October, I was hopeful that they would be almost as active in November.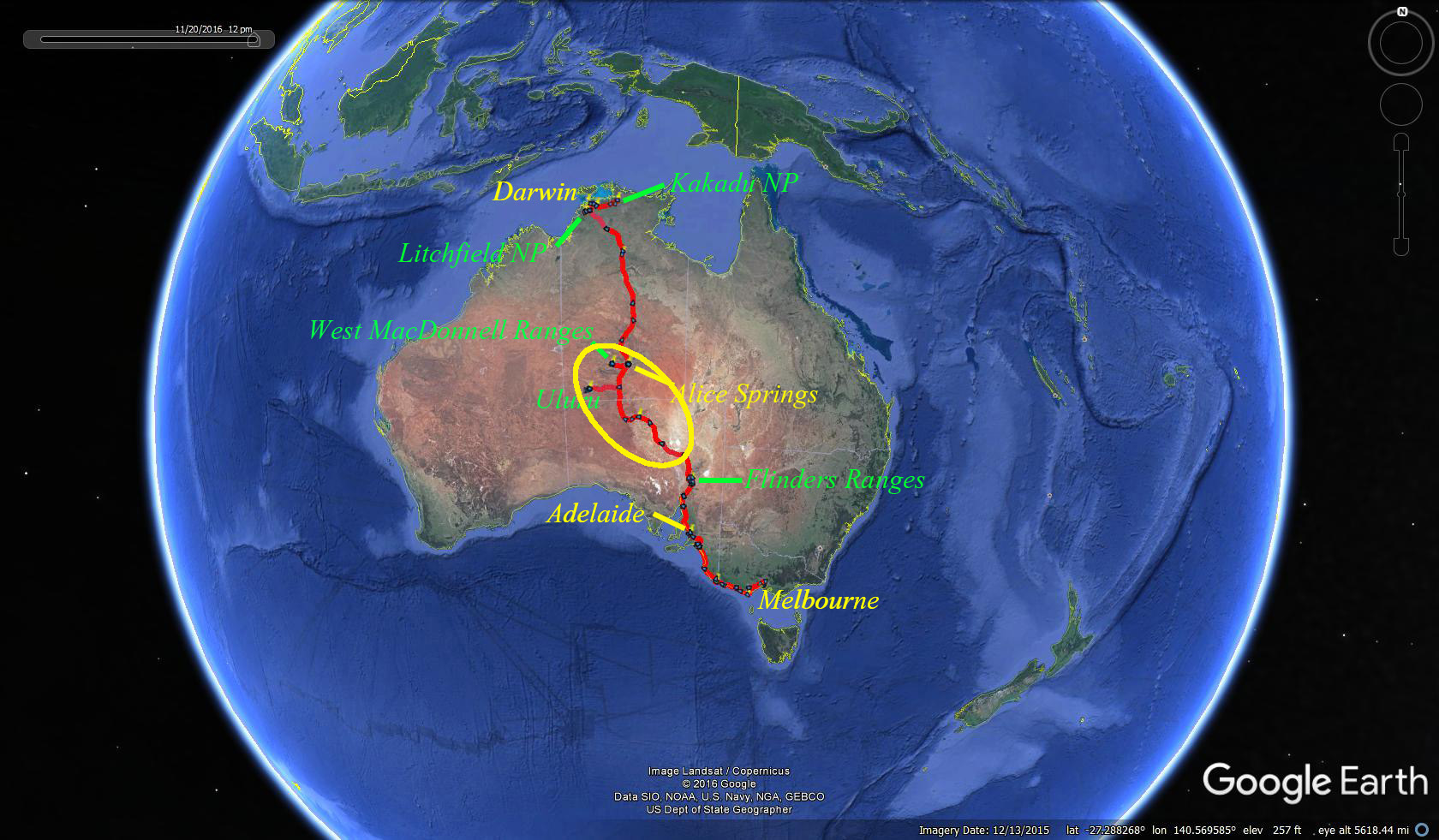 I ended Part 1 with a Central Bearded Dragon and will begin Part 2 with the same individual. This one ran off the road and found "shelter" on a rock. Once there, it let me get as close as I wanted for this head shot.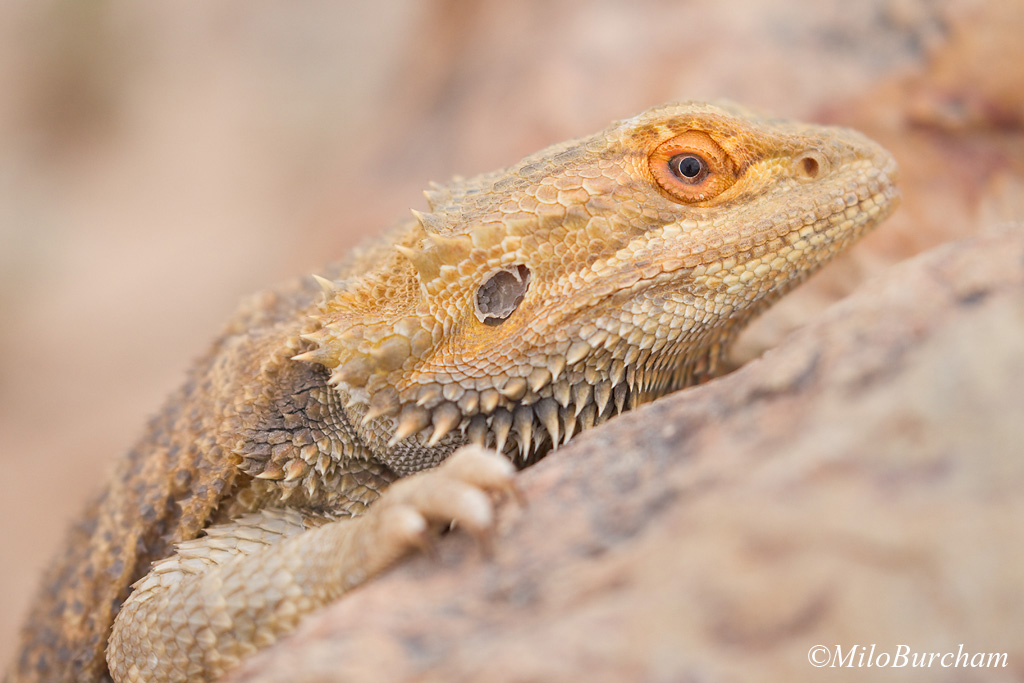 Upon closer inspection of the photo, it looks like its ear canal is full of ticks. Thoughts? Discuss.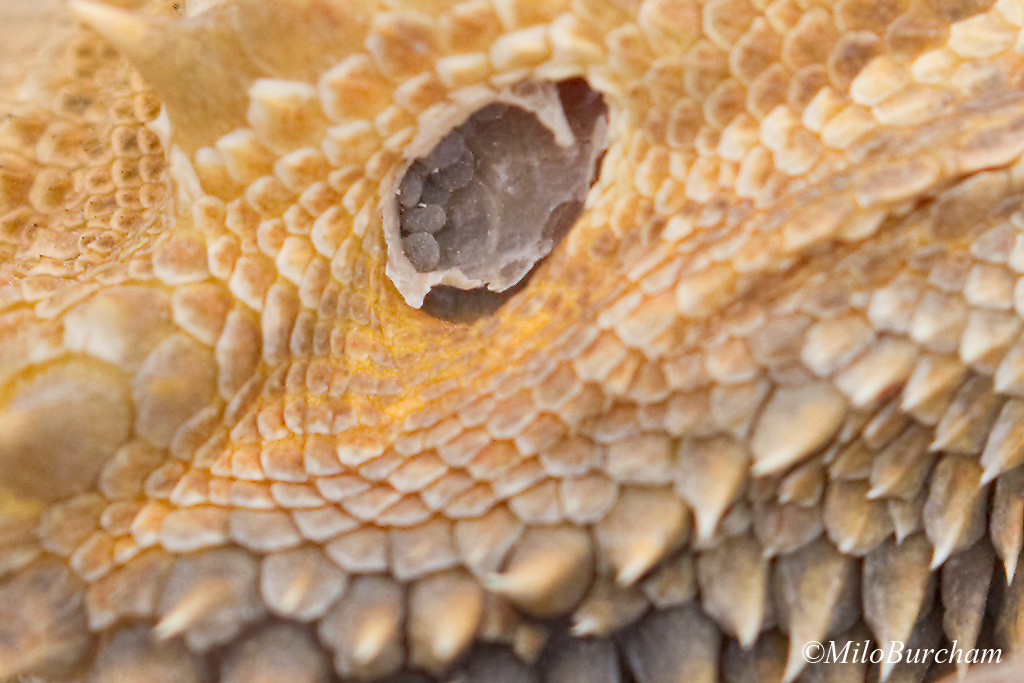 With the distance we had to cover driving from Melbourne to Darwin in just 3 weeks, and trying to have some quality time in key destinations to observe critters, we closed some great distances relatively quickly. We covered the Oodnadatta Track, from Maree to almost Marla in a day (617 km or 383 mi), stopping occasionally for critters, sights, a snack at William Creek, etc. We started that day in Brachina Gorge of the Flinders Range. The Oodnadatta and surrounding outback was spectacular in its vastness, with some quirky stops along the way to add local flavor
This sign gave us the green light to proceed!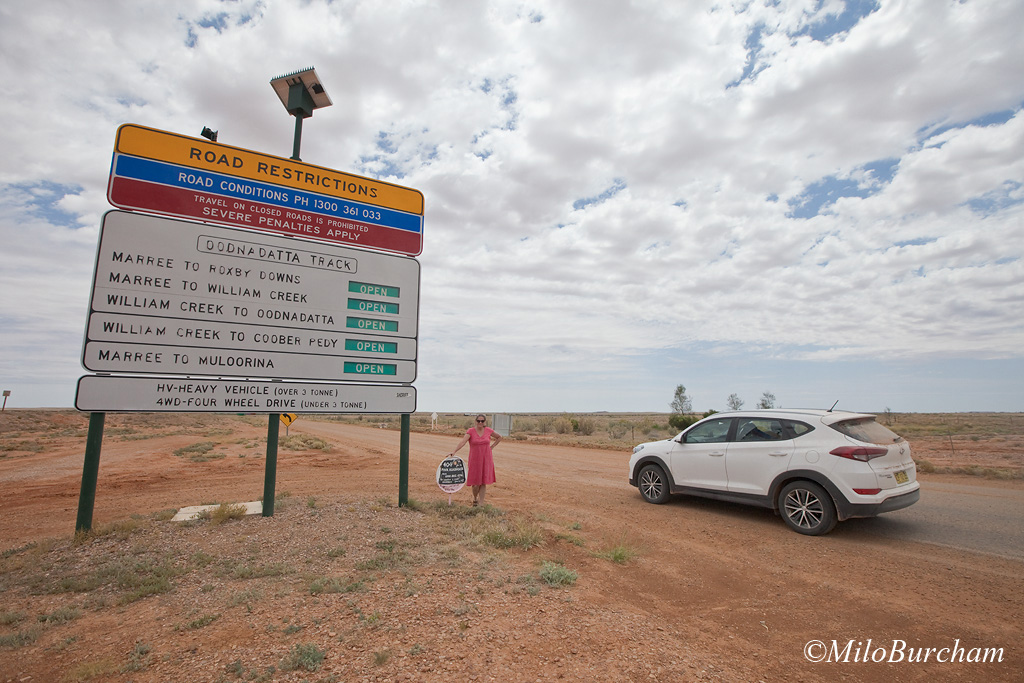 The first of the quirky stops was the Mutonia Sculpture Park at Alberrie Creek on Arabunna Land. These sculptures serve in part, as a protest to the local uranium mine at Roxby Downs. It was a fun walk, with Galahs and Zebra Finches nesting on many of the sculptures.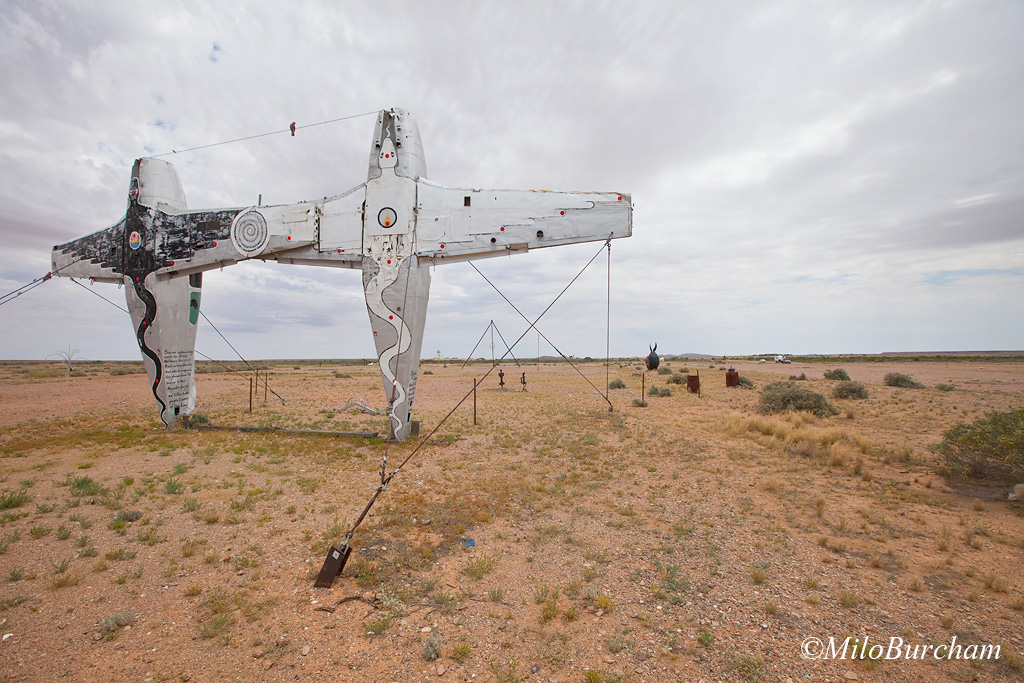 Time Travel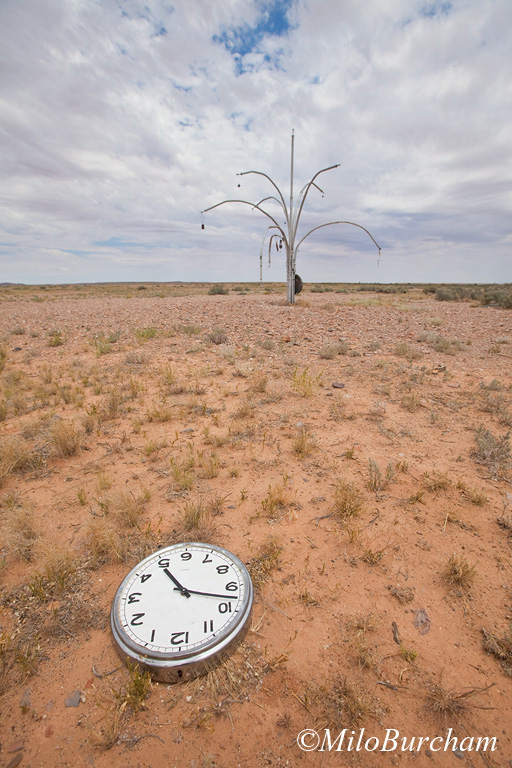 Cute little bloke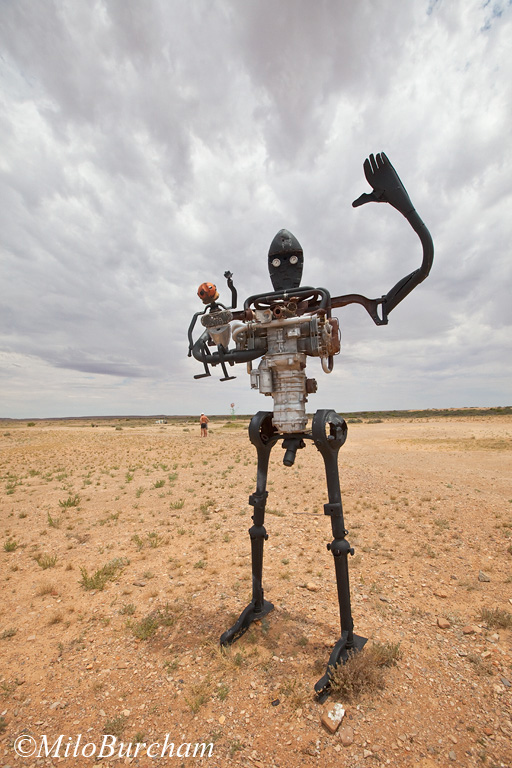 Nice doggie. The old car which made up the dogs head was somehow hinged and was swinging and creaking in the wind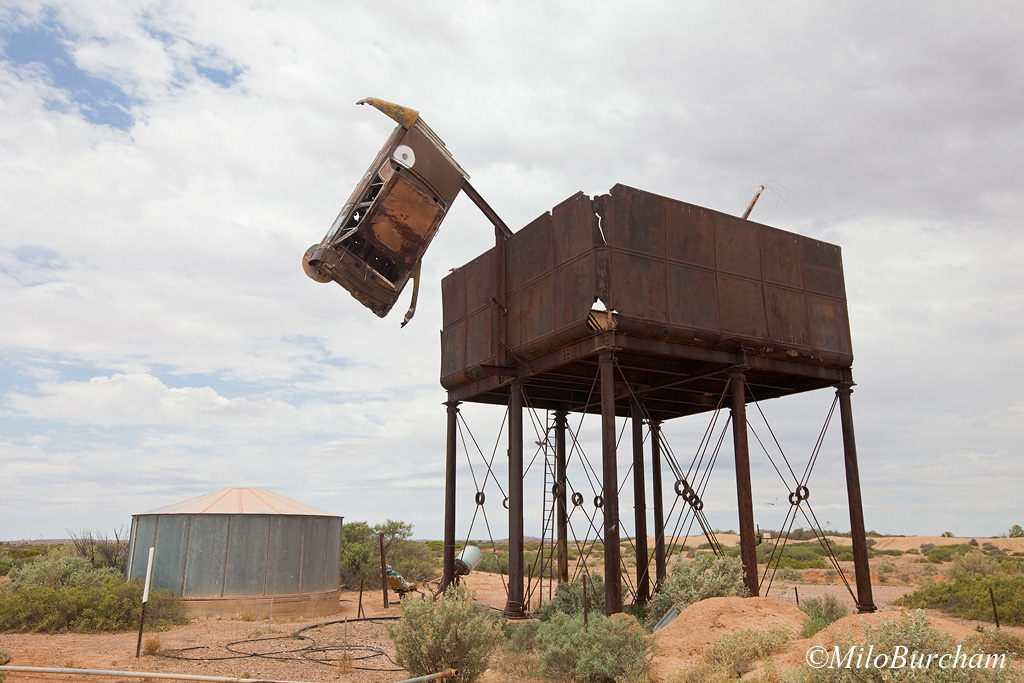 To keep the interest of those on this forum (don't worry, I will get to herps) I better throw in a lizard. We saw very few goannas on this trip, one being this monitor near Lake Eyre.
Sand Monitor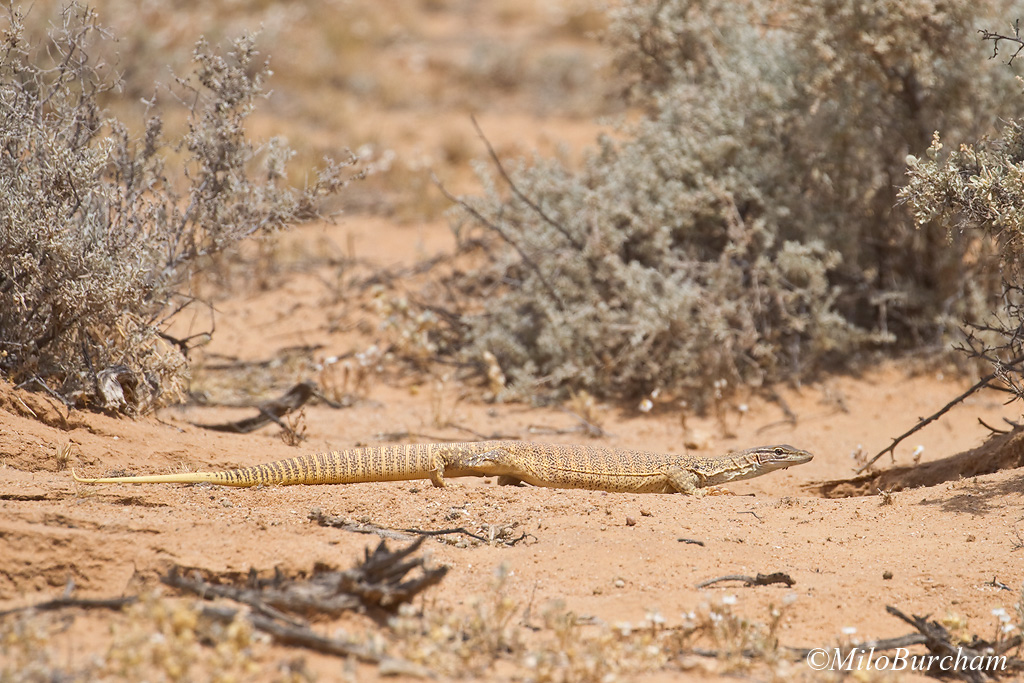 Heading into a storm. It actually turned out to be pretty nasty for about 1/2 hour with blowing sand, hail, and torrential rains. It was the hottest day of the trip reaching 42C. As we drove into this storm, temps plummeted to 20C within minutes and then quickly recovered to the mid-thirties!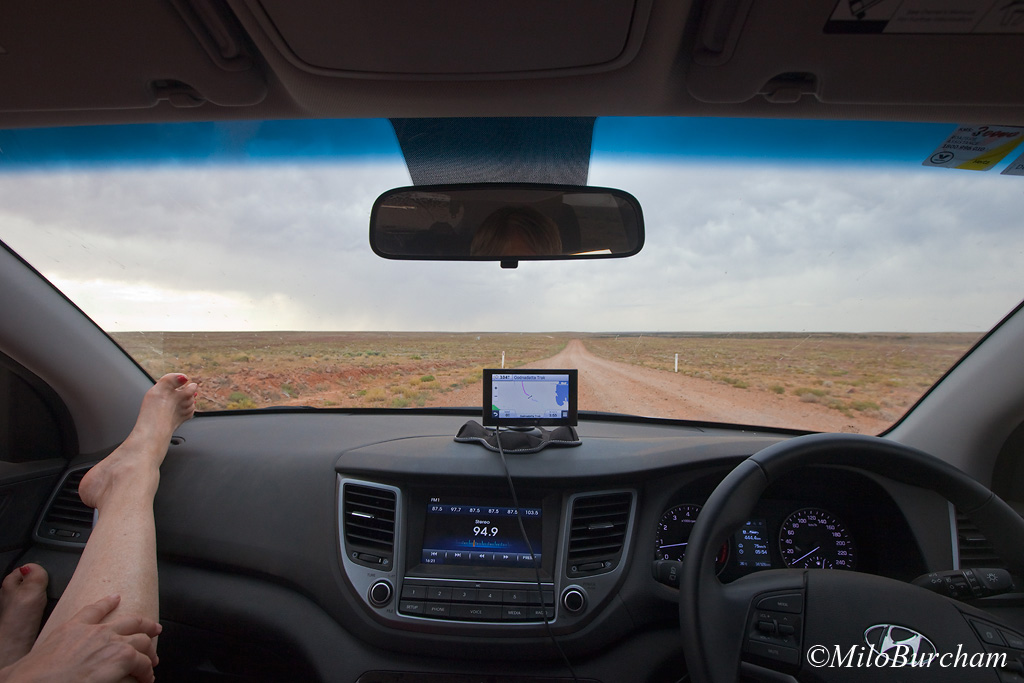 We pulled into Oodnadatta at dusk on a hot, windy, evening.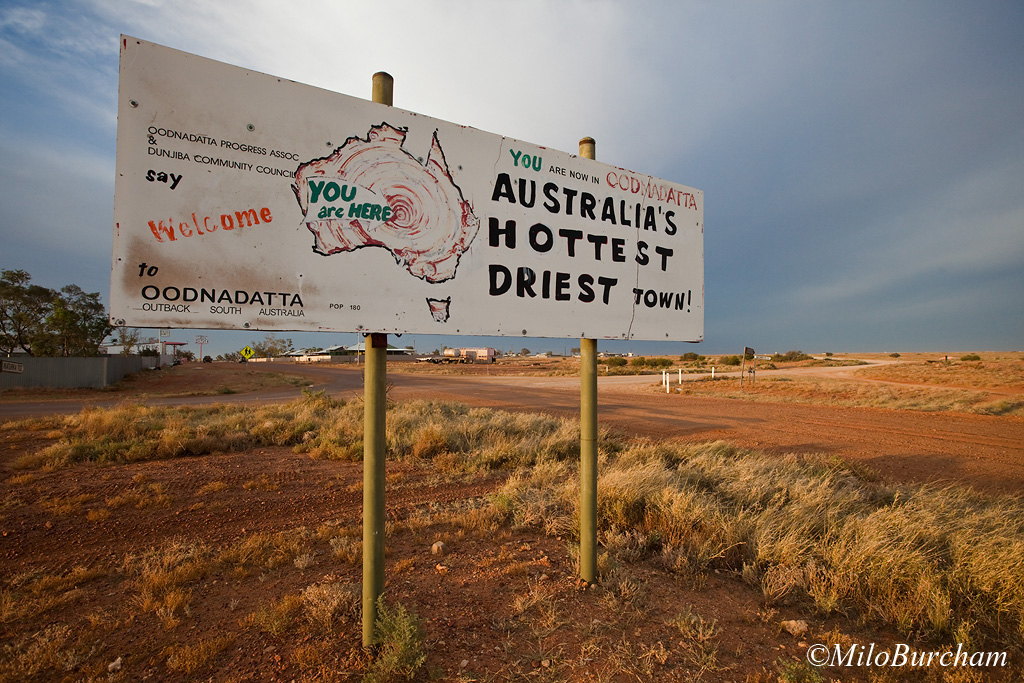 They were closed but a sign on the door said to call after hours if you needed gas. We did. Classic Aussie hospitality!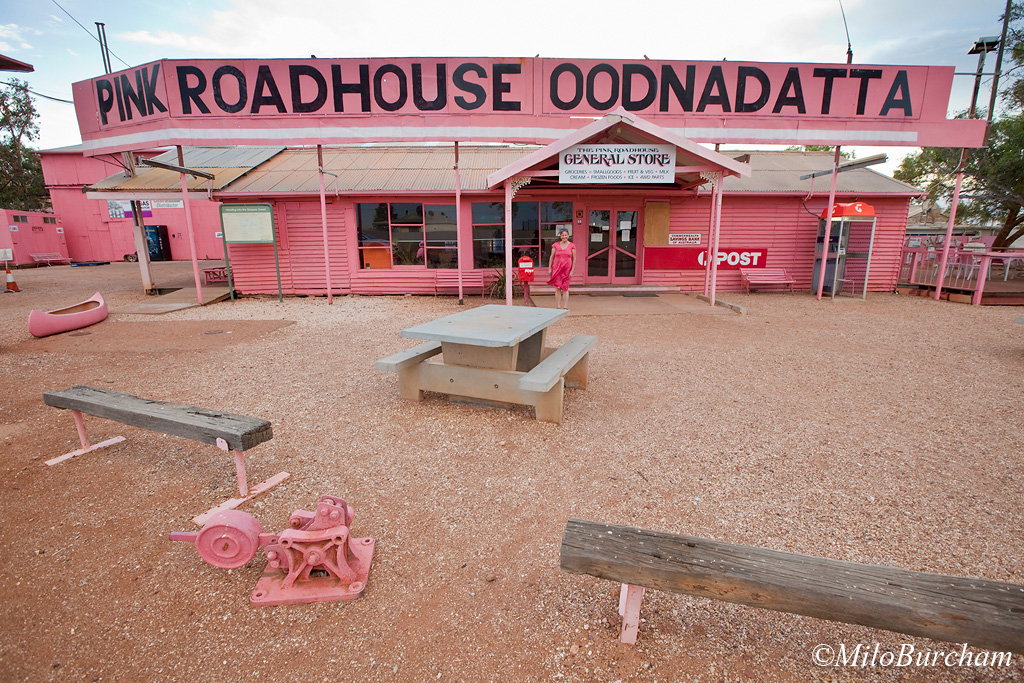 We drove within about 60 miles of Marla (which is on the Stuart Hwy.), pulled over, and made camp for the night. We passed only one vehicle in over 5 hours of driving (From William Creek, on) and not a single vehicle passed all night.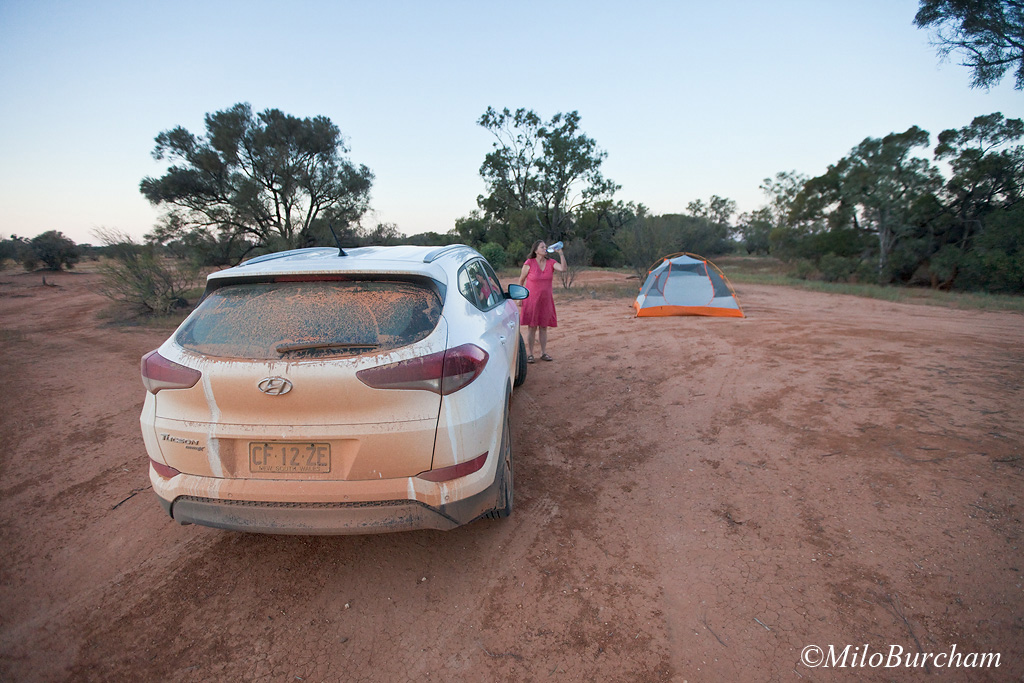 Sunrise along the Oodnadatta Track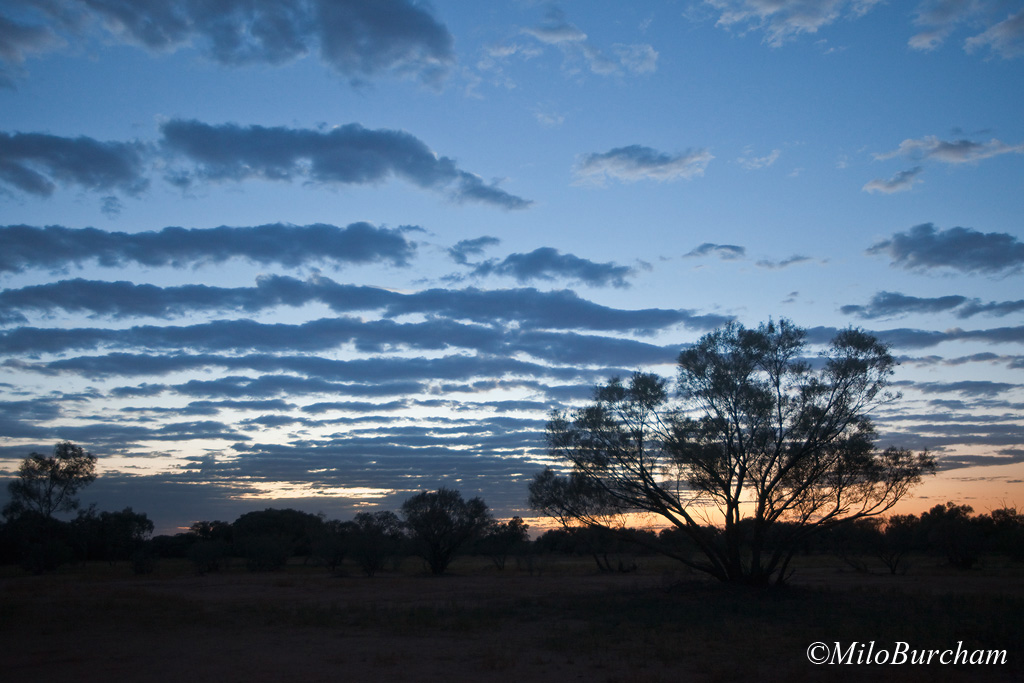 This Red Kangaroo seemed formidable enough that we considered turning around!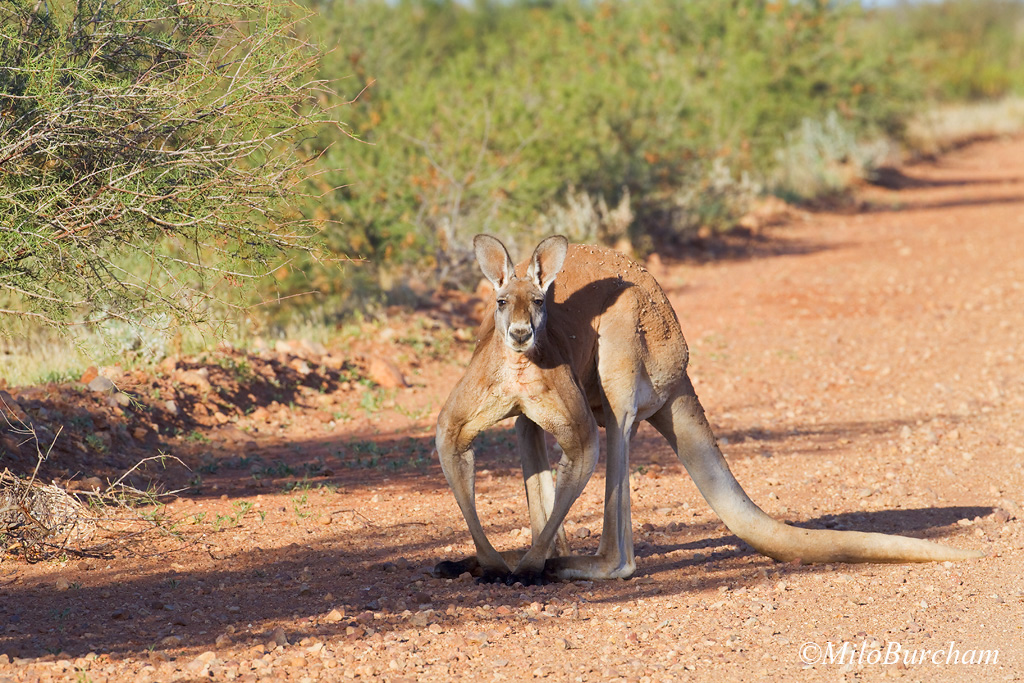 More Oodnadatta...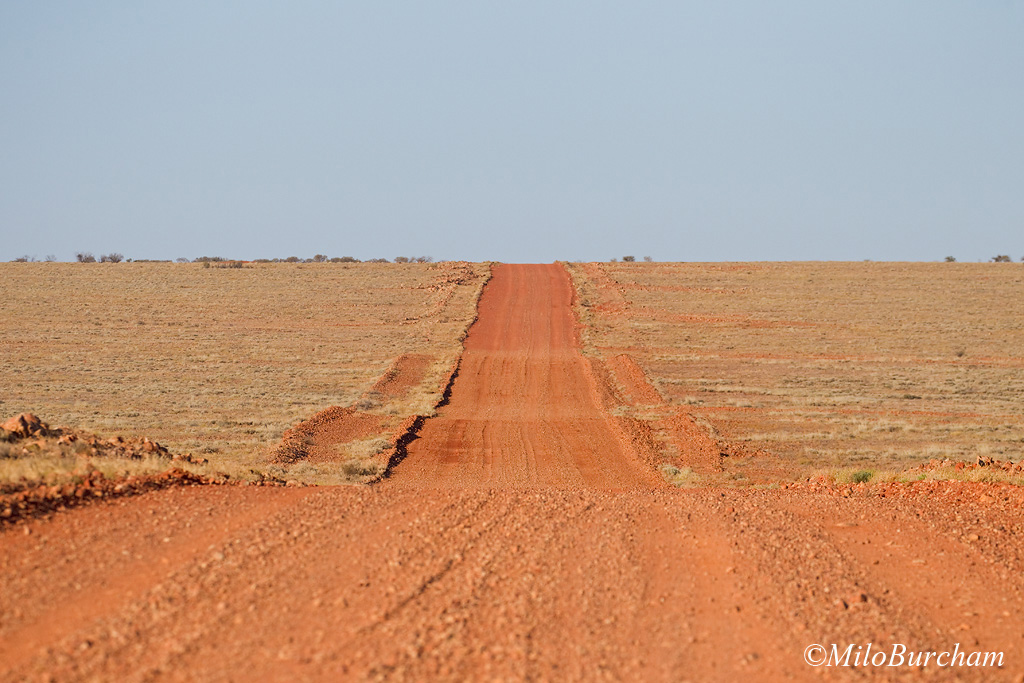 Dingos tearing apart a kangaroo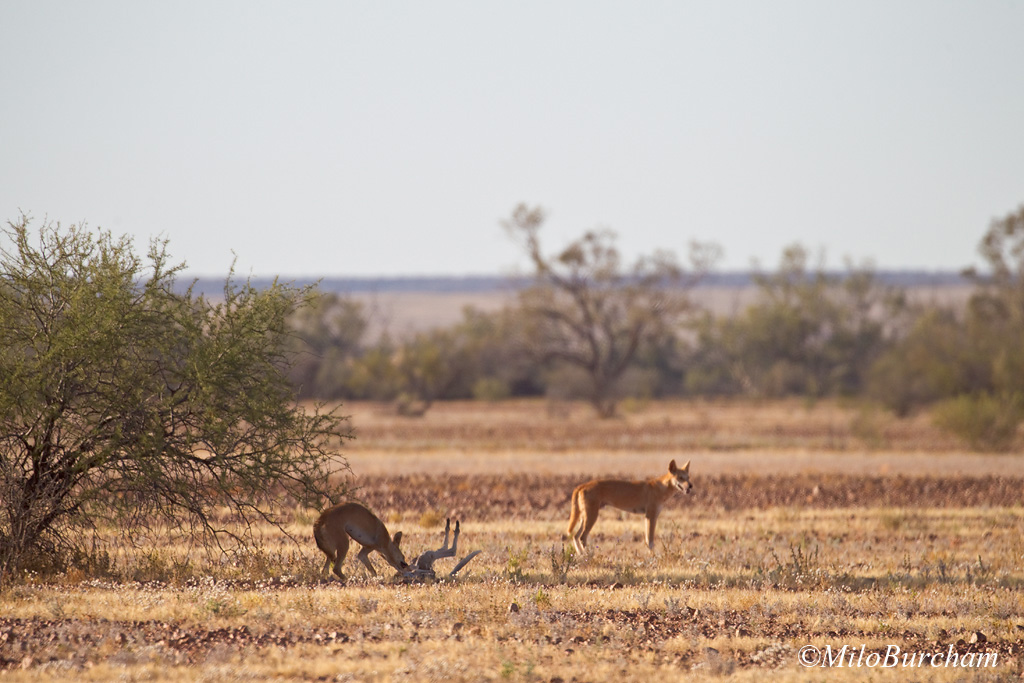 And finally, the Australian icon, Uluru. What an impressive sight.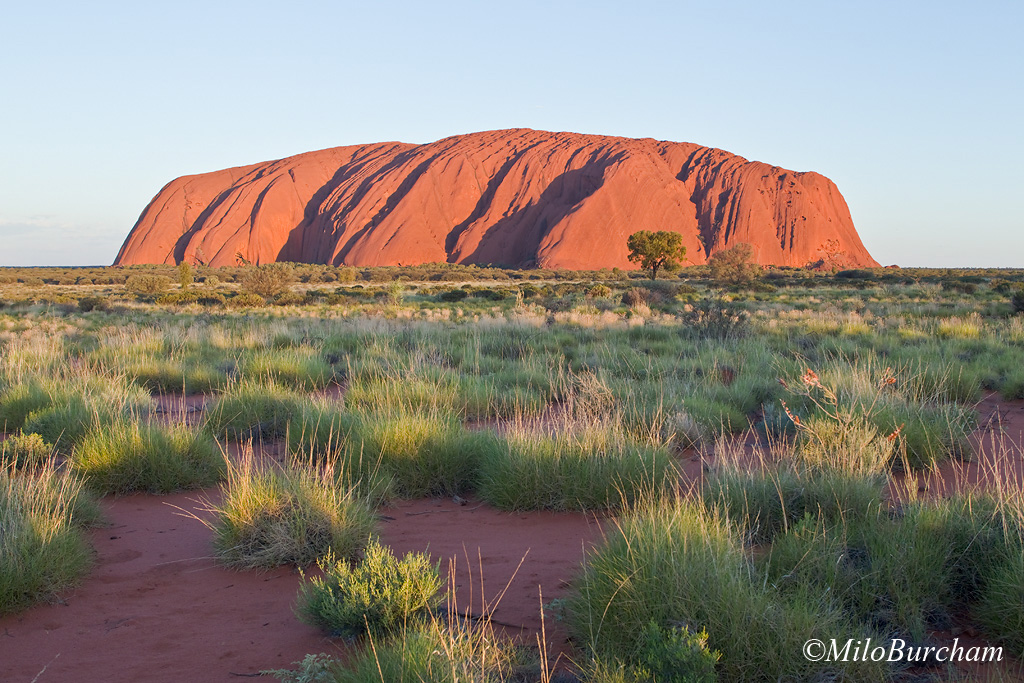 And now a few herps. We stayed in the Uluru area for about 3 days, camping in Yulara. We spent a couple of hours each evening road cruising for Geckos. Our first find was our favorite gecko of the trip, and one high on my wish list.
Pale Knob-tailed Gecko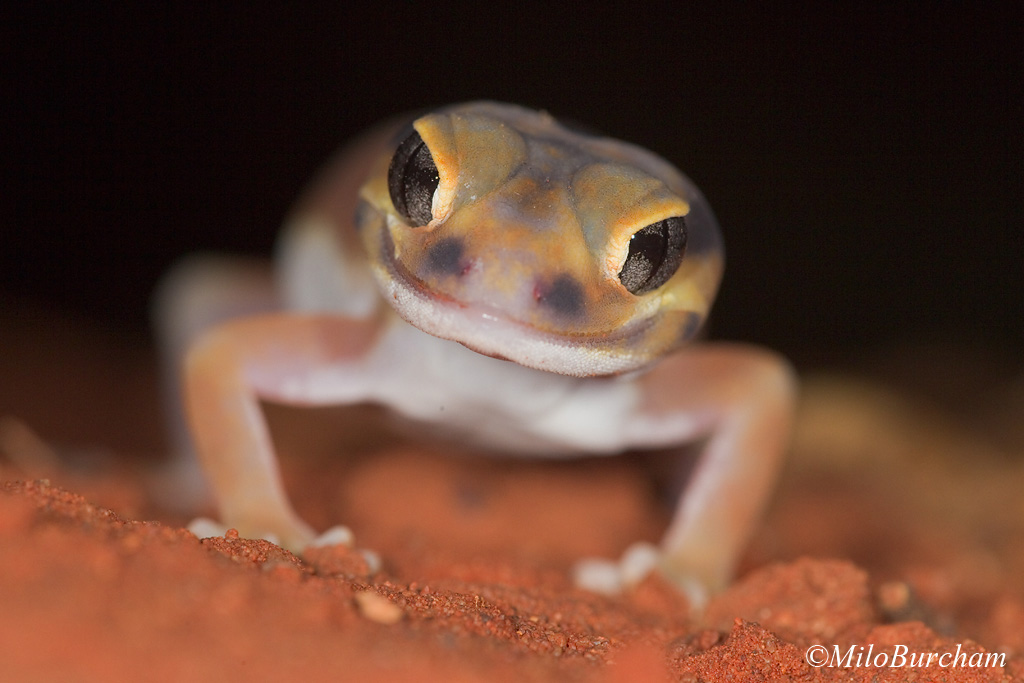 Pale Knob-tailed Gecko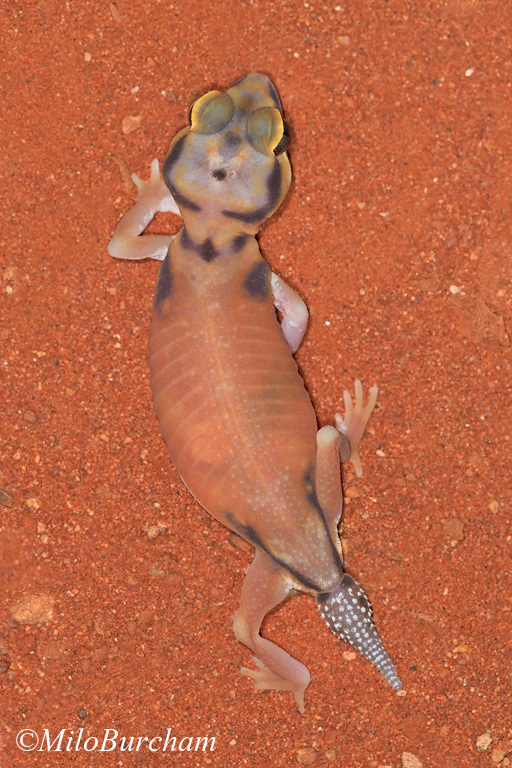 Pale Knob-tailed Gecko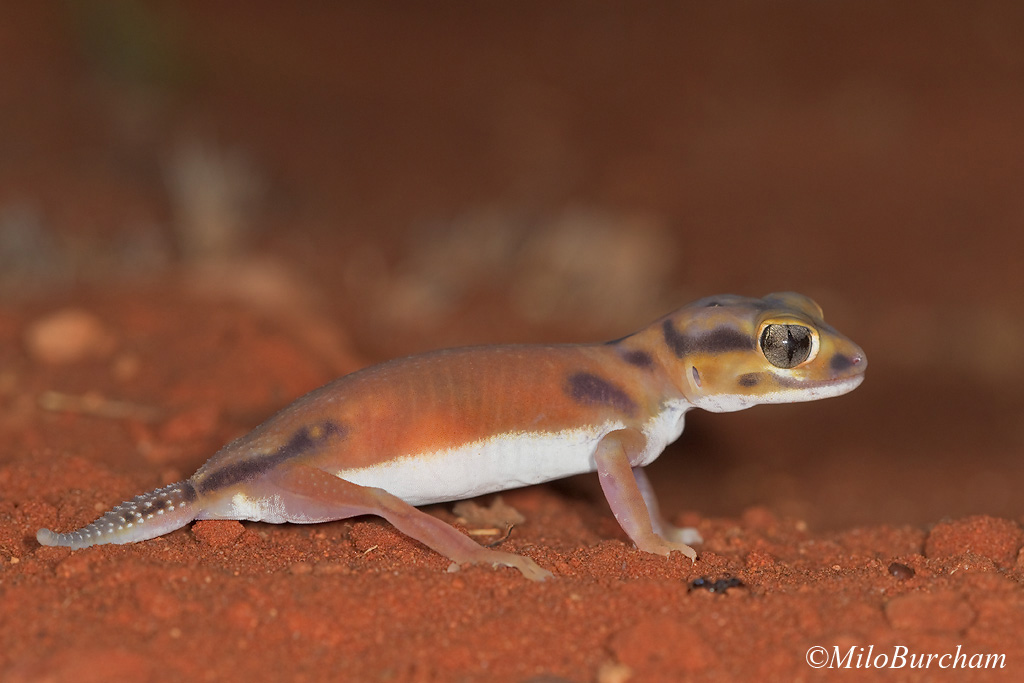 Pale Knob-tailed Gecko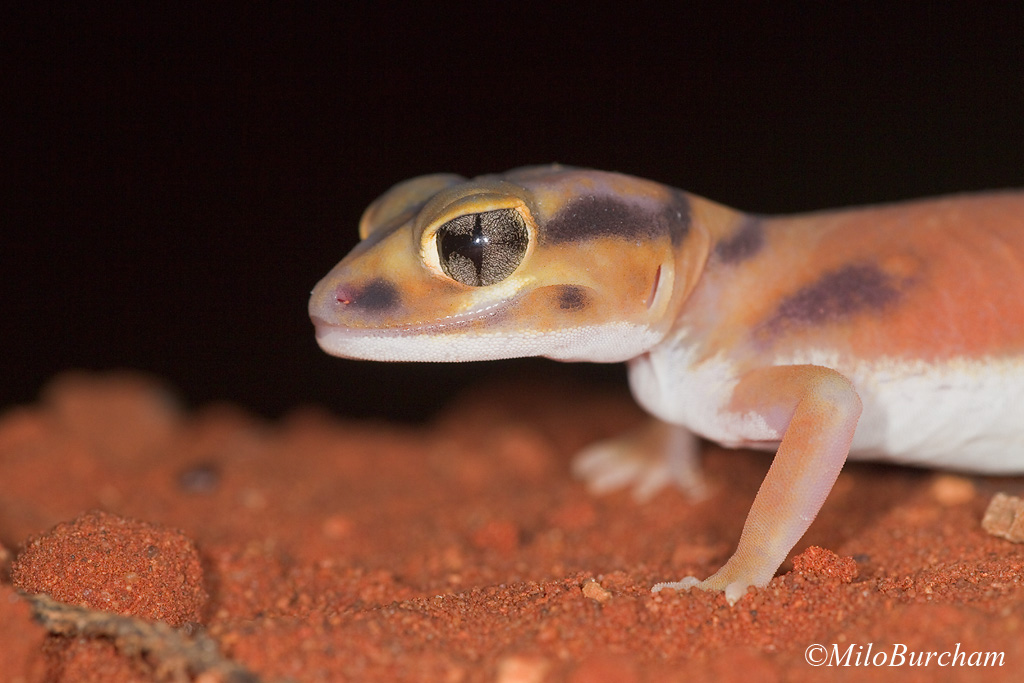 Soon afterwards, we found a much smaller individual. Pale Knob-tailed Gecko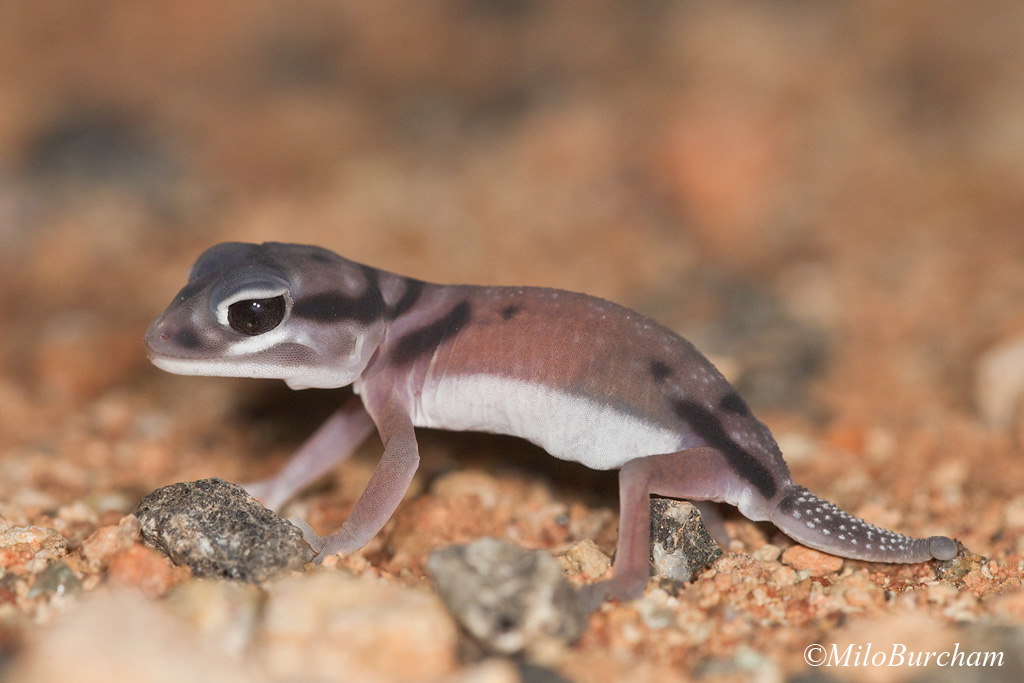 Pale Knob-tailed Gecko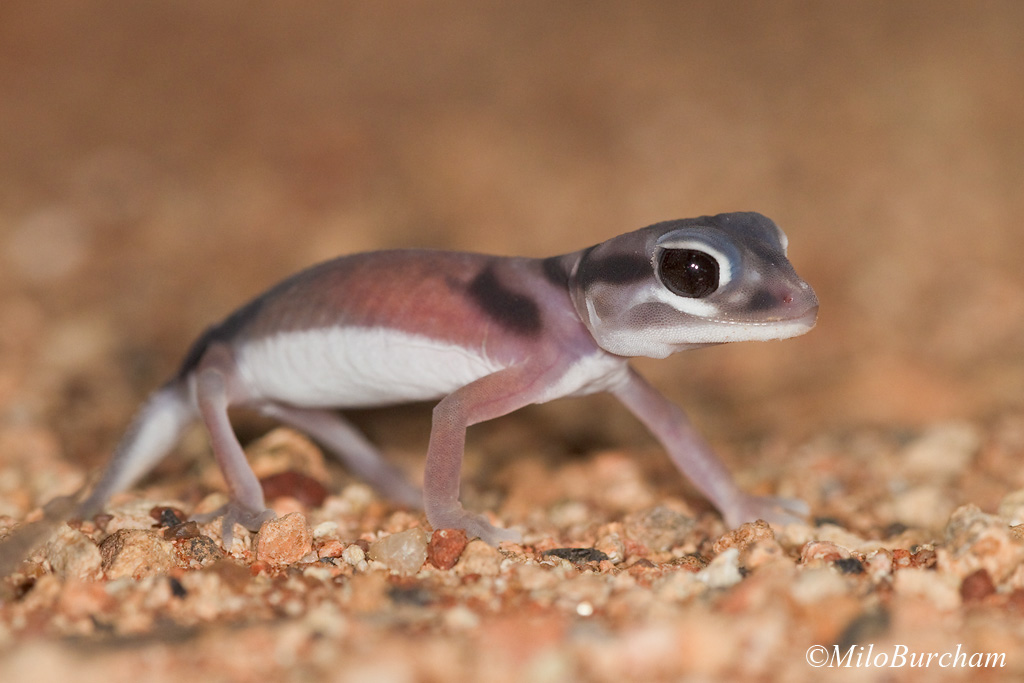 And some others.
Sand Plain Gecko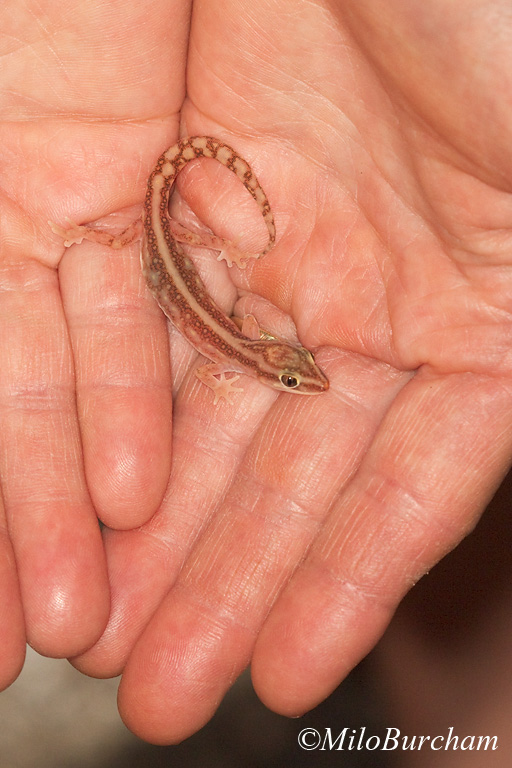 Sand Plain Gecko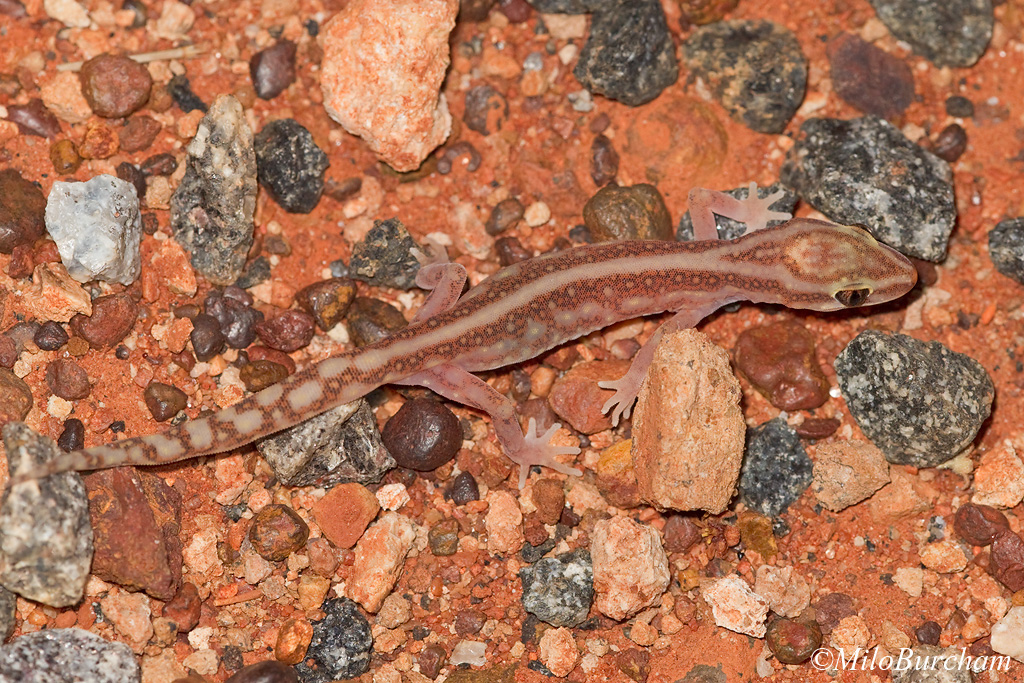 Now I am a little confused over the two Spiny-tailed geckos I found. Initially, I thought we had both a Southern and a Northern. Now, I am not so sure, as the spines were not very prominent on either.
This one was found at the north end of the Oodnadatta Track, east of Marla.
Northern Spiny-tailed Gecko?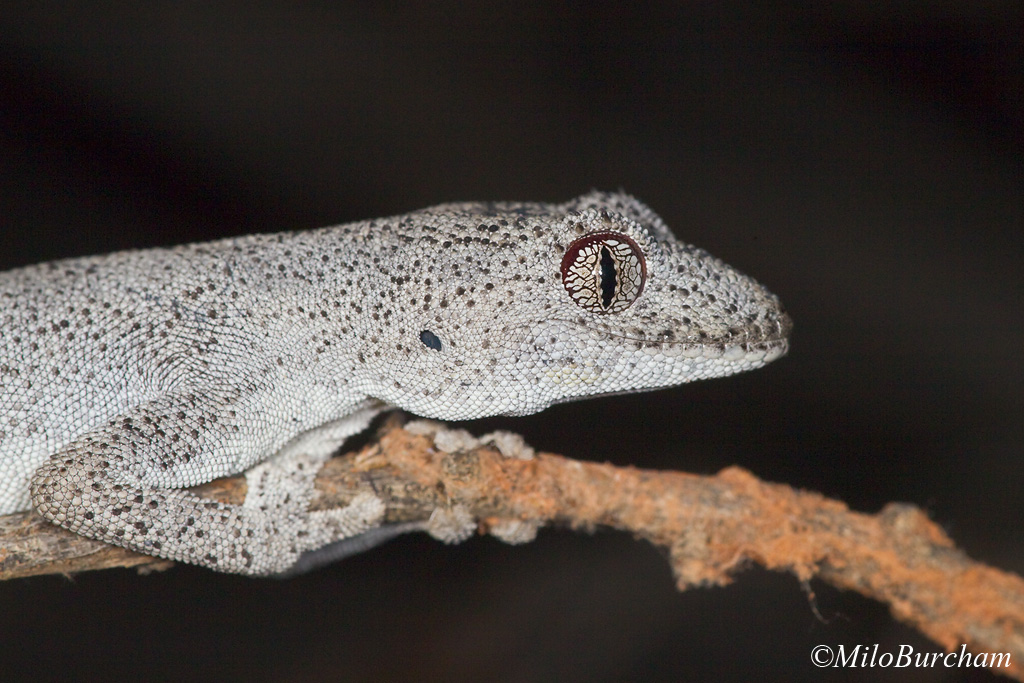 Northern Spiny-tailed Gecko?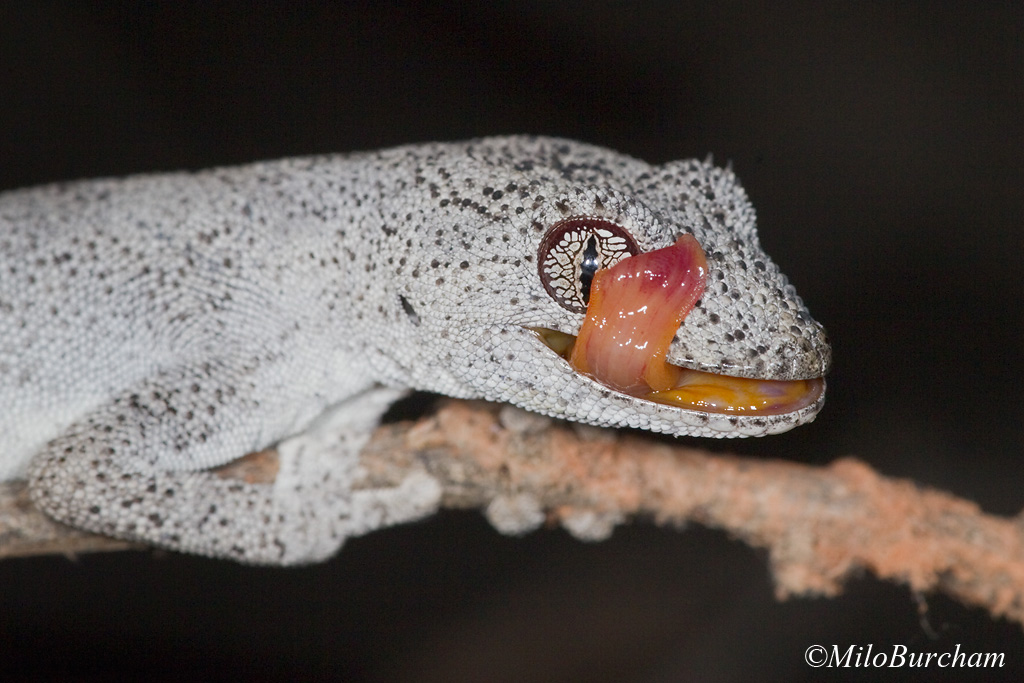 This one was found on the Lasseter Highway.
Northern Spiny-tailed Gecko?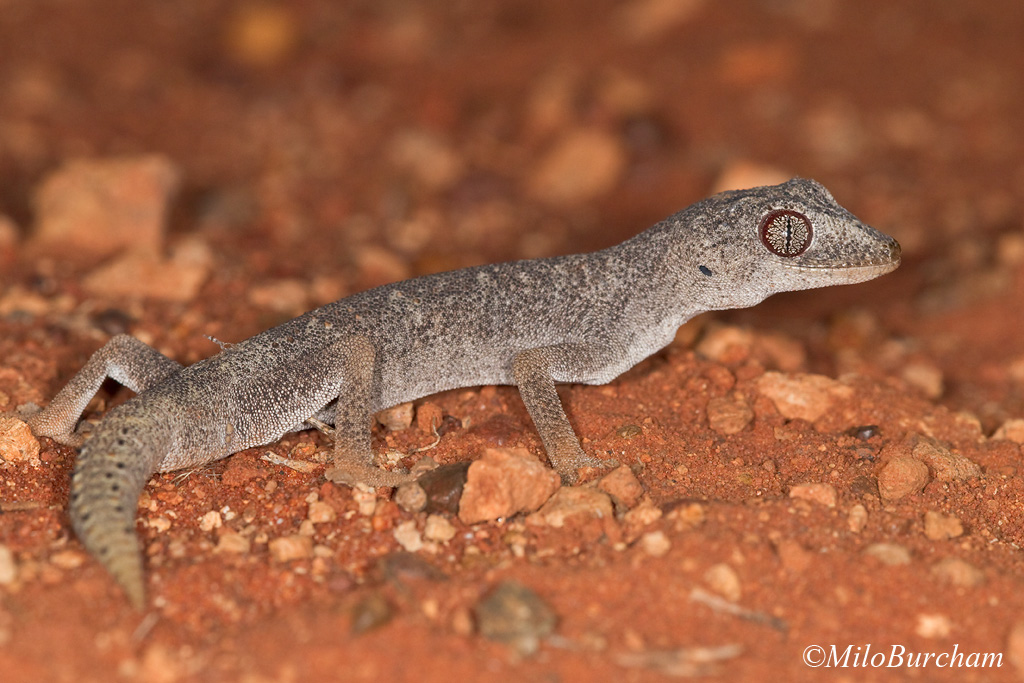 Northern Spiny-tailed Gecko?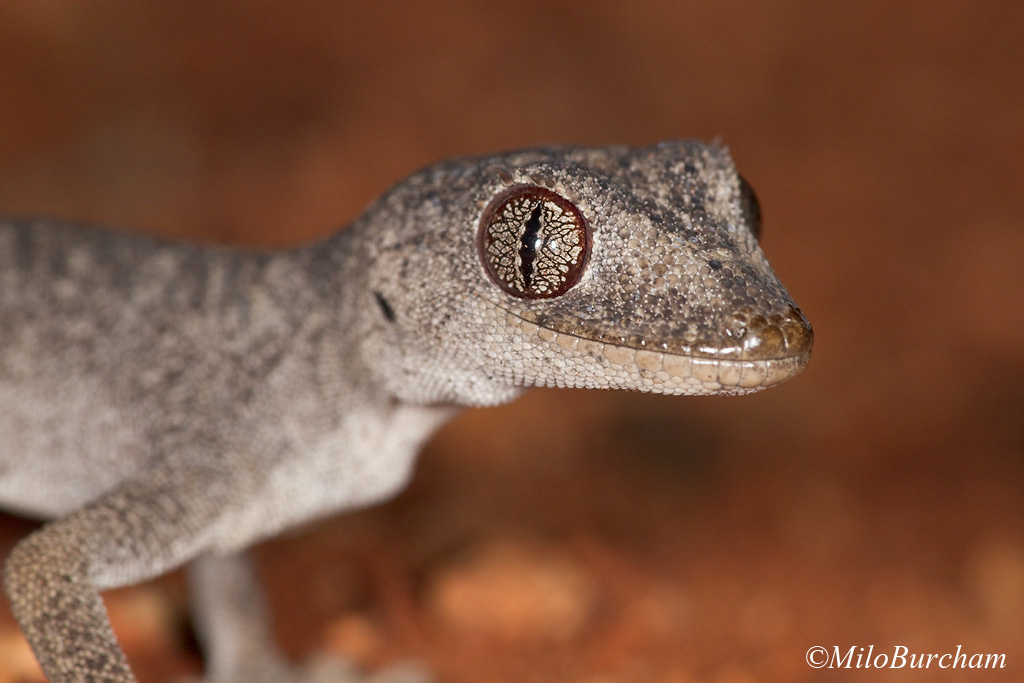 Northern Spiny-tailed Gecko?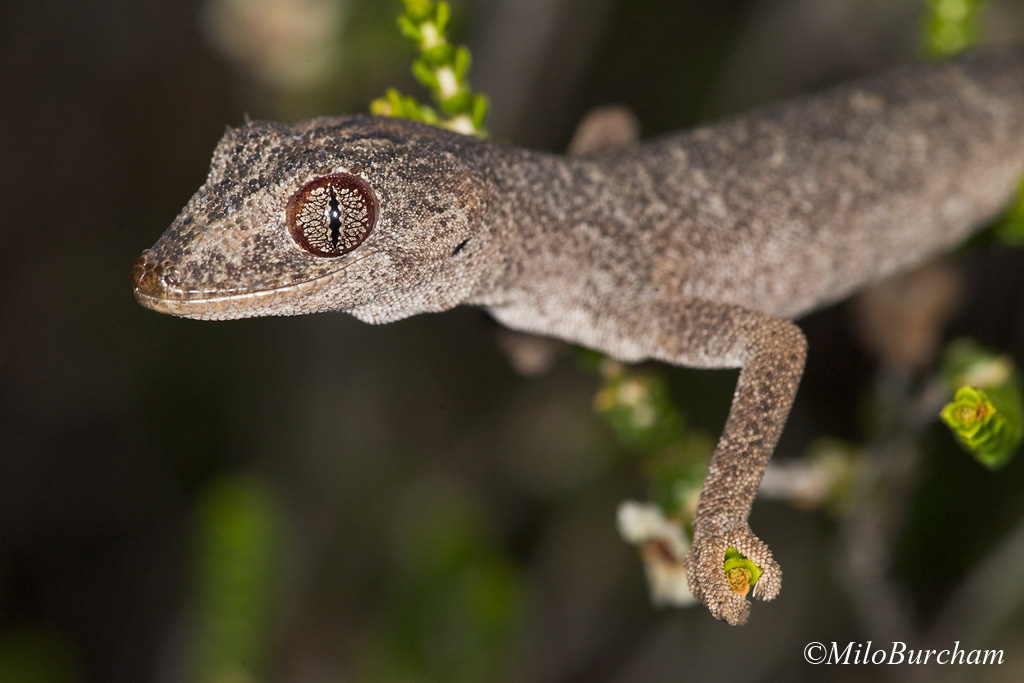 Burrow-plug Gecko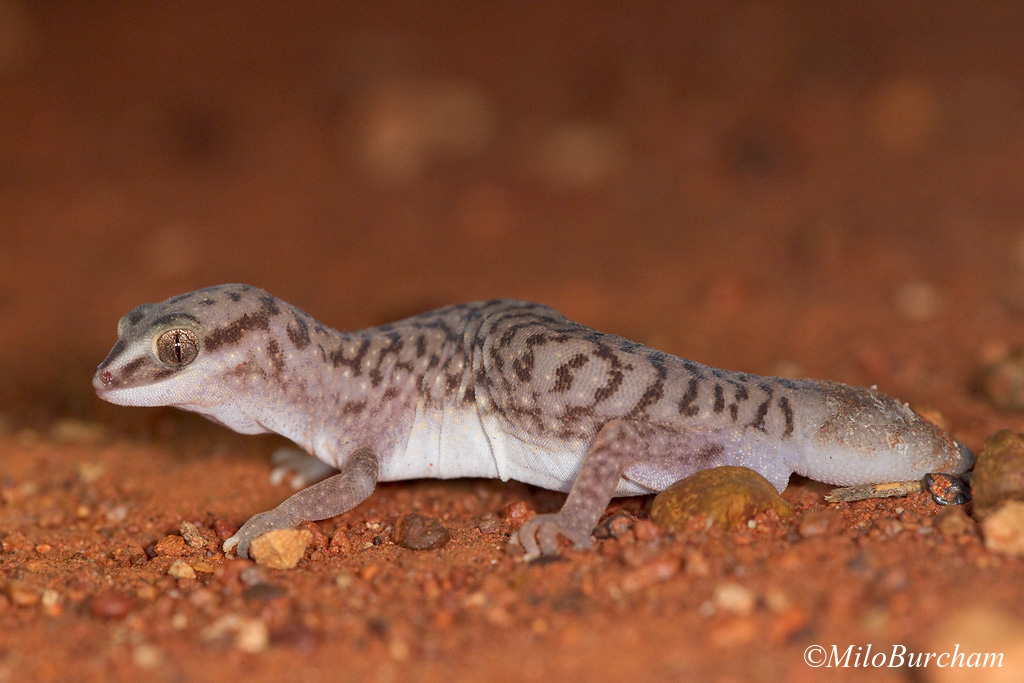 Burrow-plug Gecko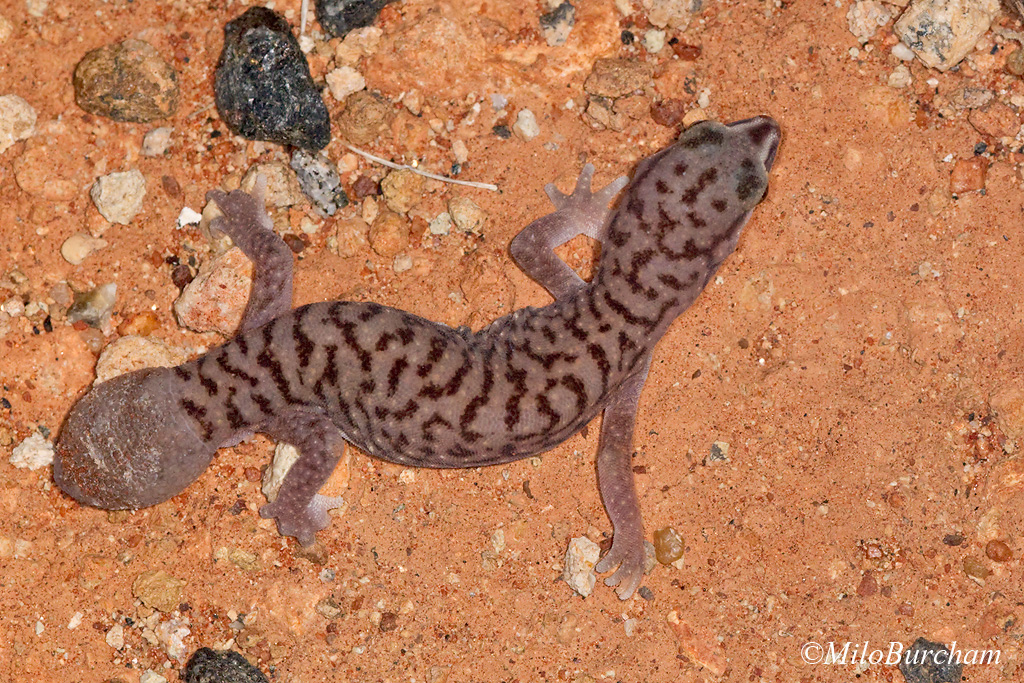 Western Beaked Gecko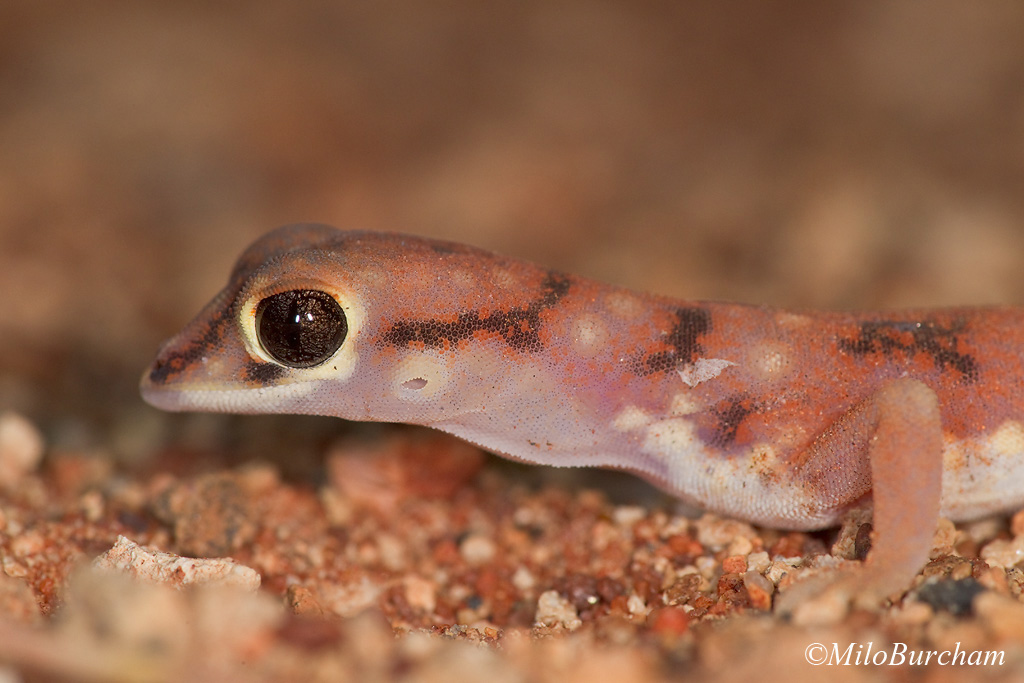 We spent mornings and evenings making the obligatory photographs of the icon, and days either hiking or road cruising for a Thorny Devil. I hated to subject my wife to obsessively driving the roads so, on some occasions I would drop her off for a hike, and drive!
Uluru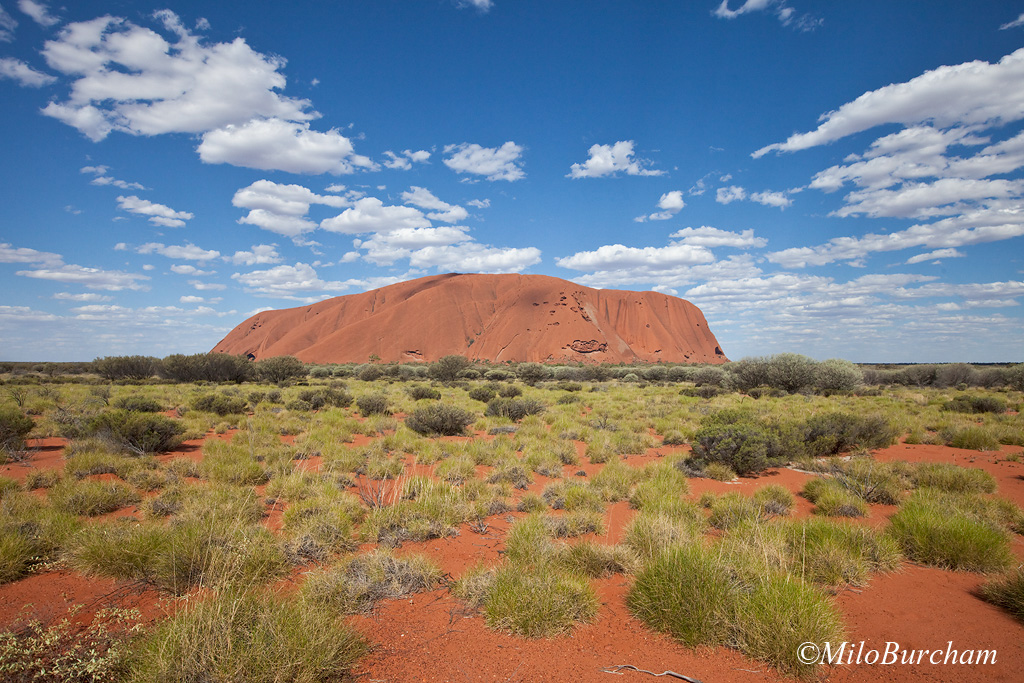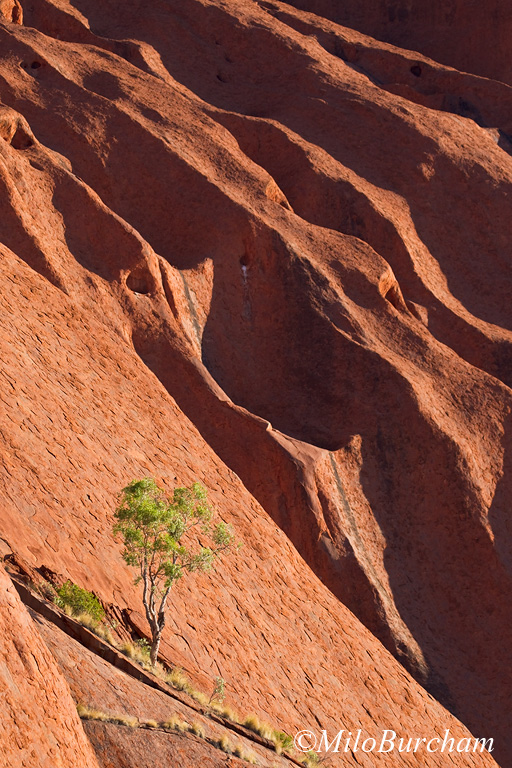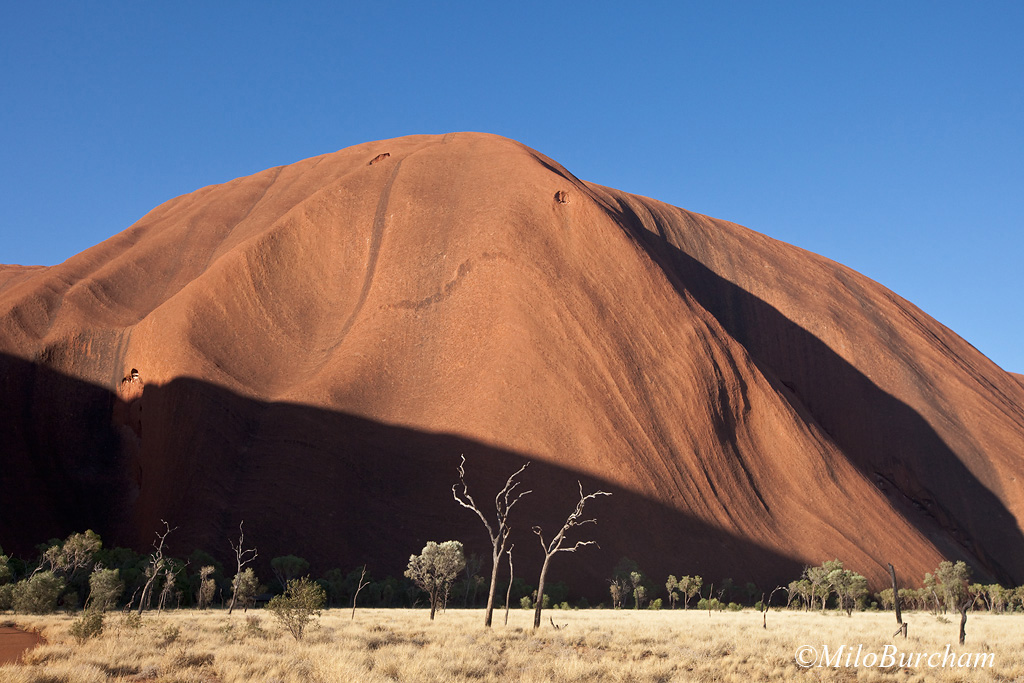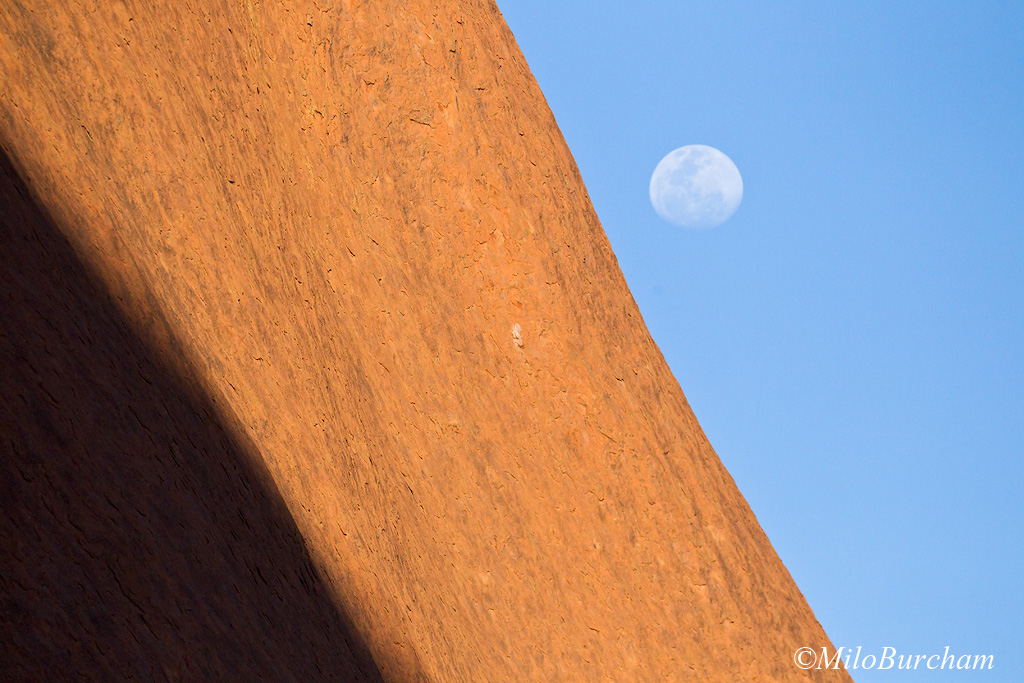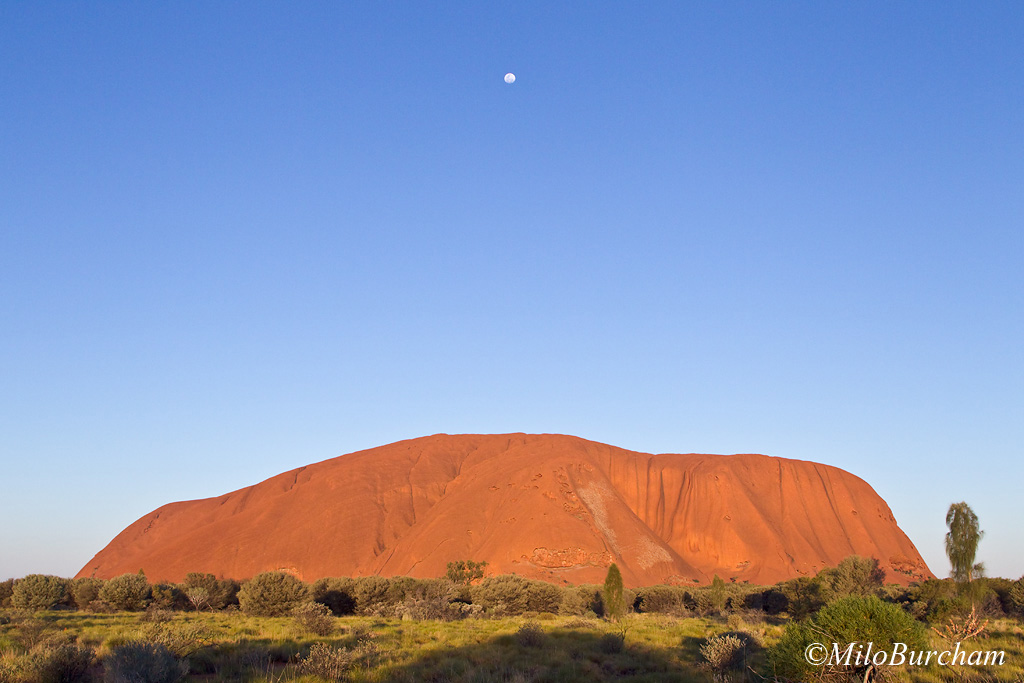 just one more...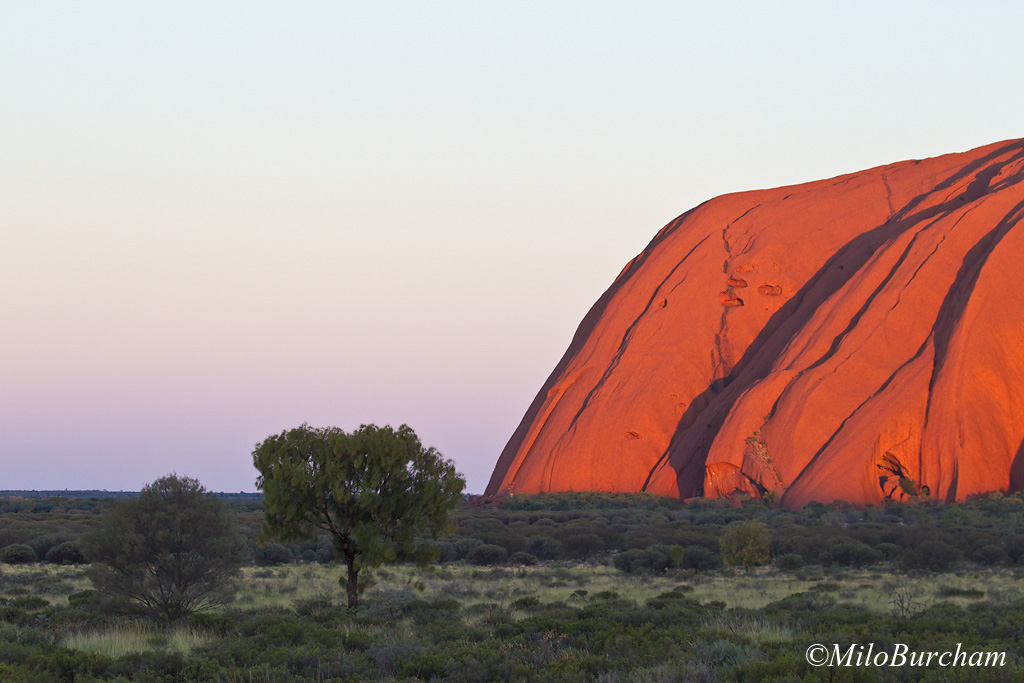 At one point, Paula chose to take the 6 mile Mala hike around the big red rock, while I chose to climb it. When we met up afterwards, she was excited to tell me she had found a great photo opportunity. In the afternoon, she led me to the location and pointed out what no one would ever see!
Keep looking... wait for it... Tawny Frogmouth! possibly on a nest with the iconic Uluru as the background. One of my favorite photos.
Yellow-throated Miner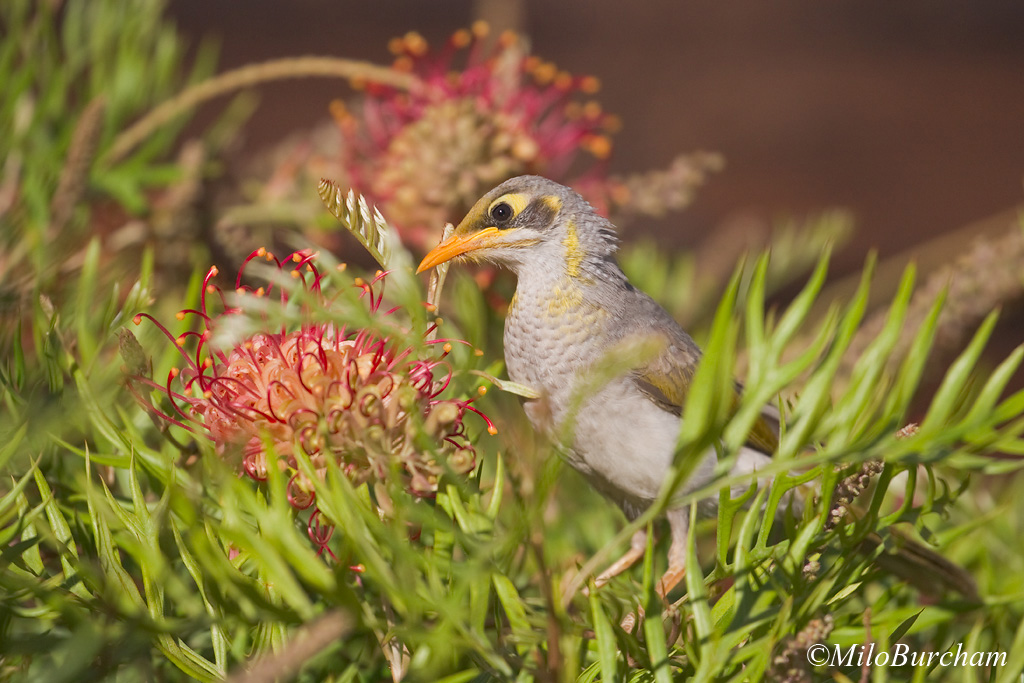 Galah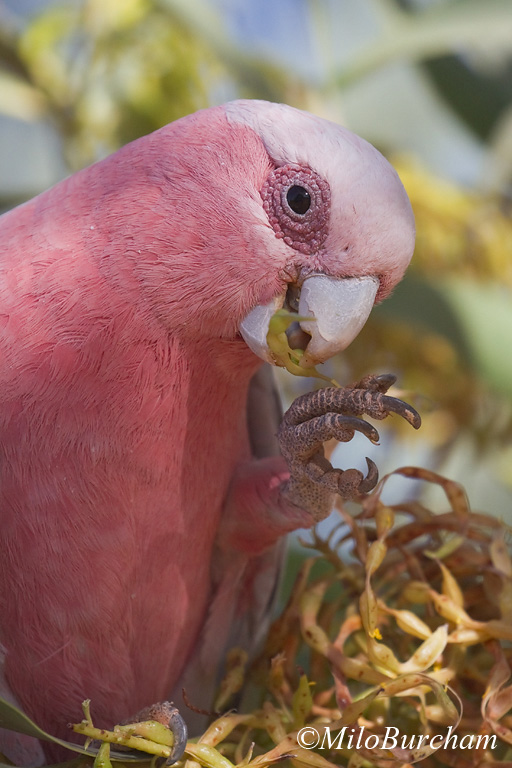 From the sunrise viewing area, I noticed this dragon sunning in a shrub.
Dwarf Bearded Dragon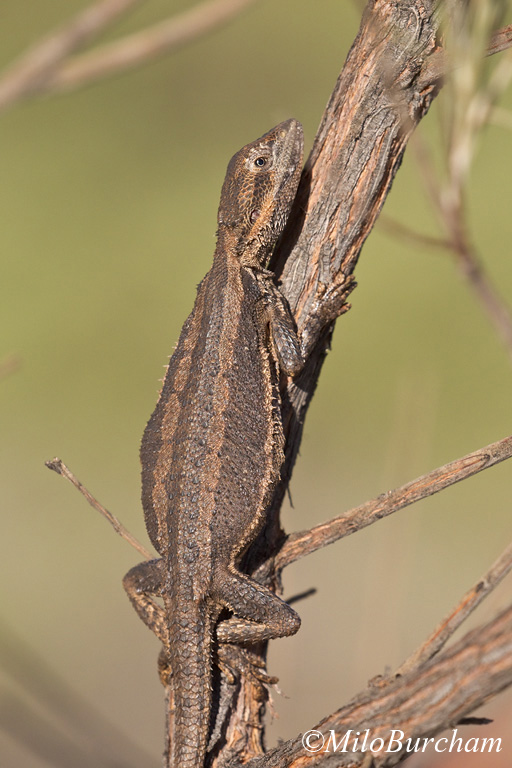 Dwarf Bearded Dragon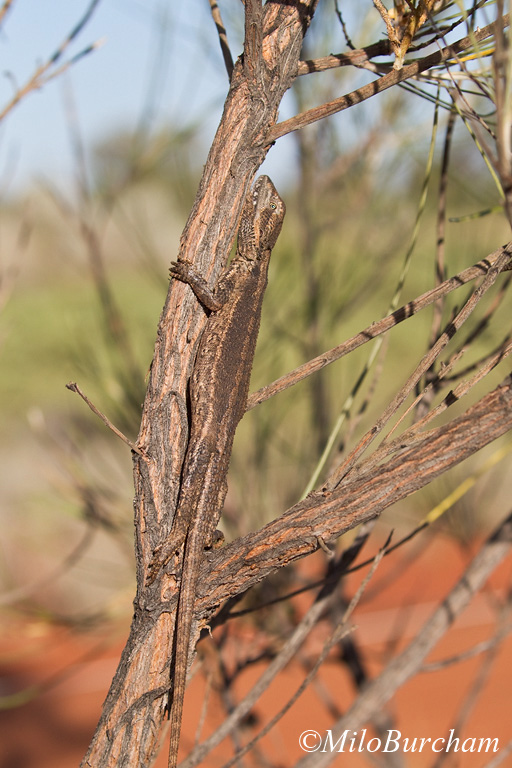 Dwarf Bearded Dragon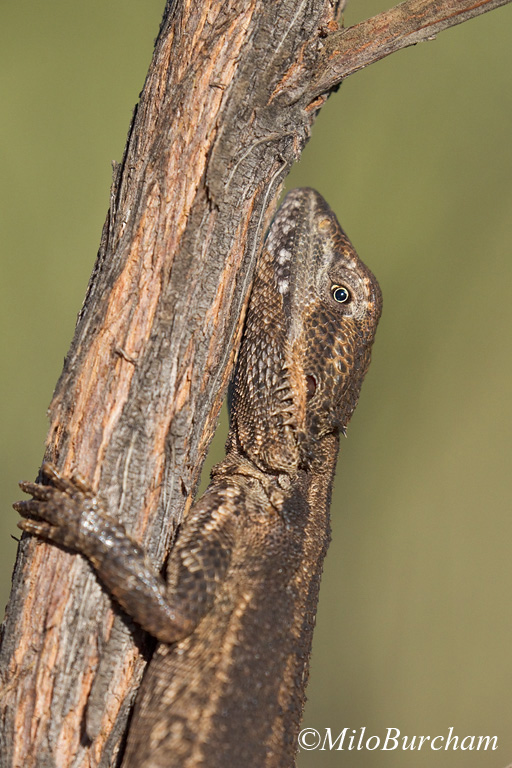 On the last day in Kata Tjuta/Uluru area, we drove west to the Olgas, where Paula went for a hike, and I kept on driving...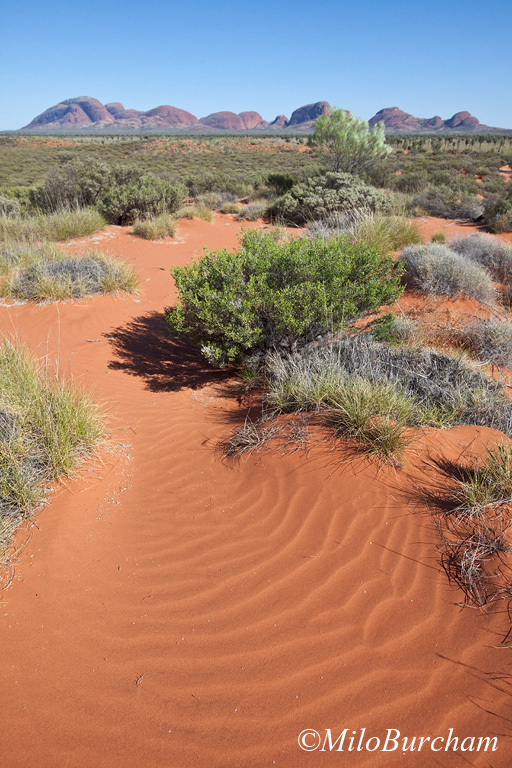 I had seen about 4 road killed Devils so my hopes were high, and finally, there it was, crossing the road!
Thorny Devil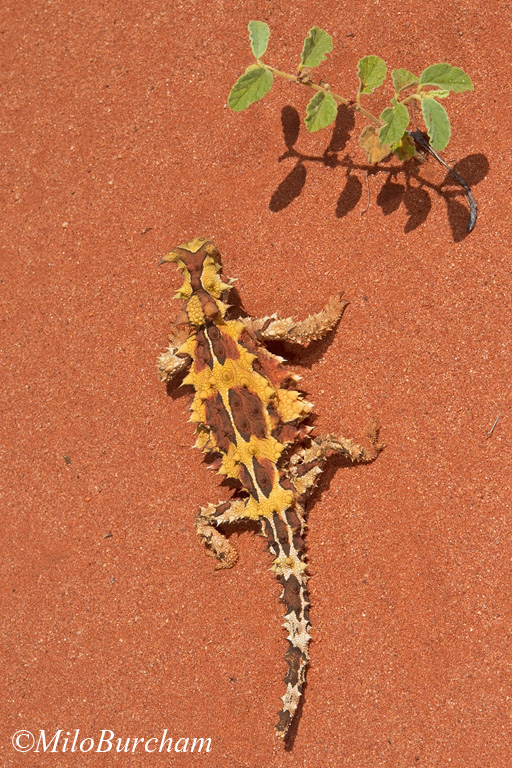 What an amazing creature. Certainly one of the most unique and bizarre lizards in the world. Our trip was now complete. Now what to do?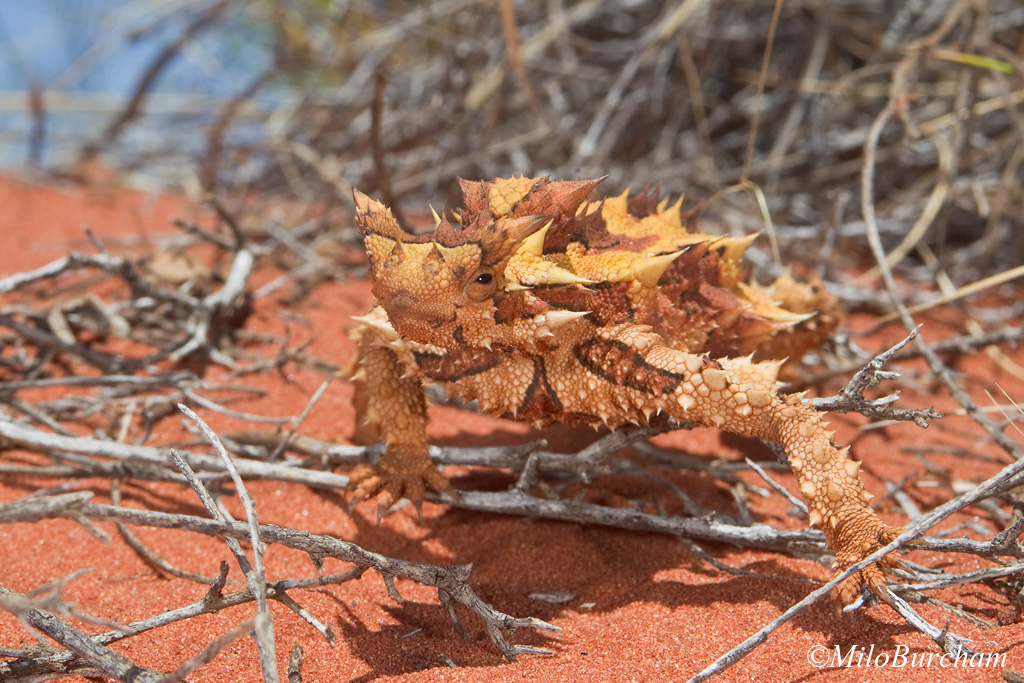 But at the same time, it was a bit frustrating. I wanted to come away with some beautiful photos of this lizard, but it had other ideas. The light was harsh, and as soon as I would lay down on the hot sand, it would take off. Eventually, it looked like I had made some satisfactory images and let him on his way!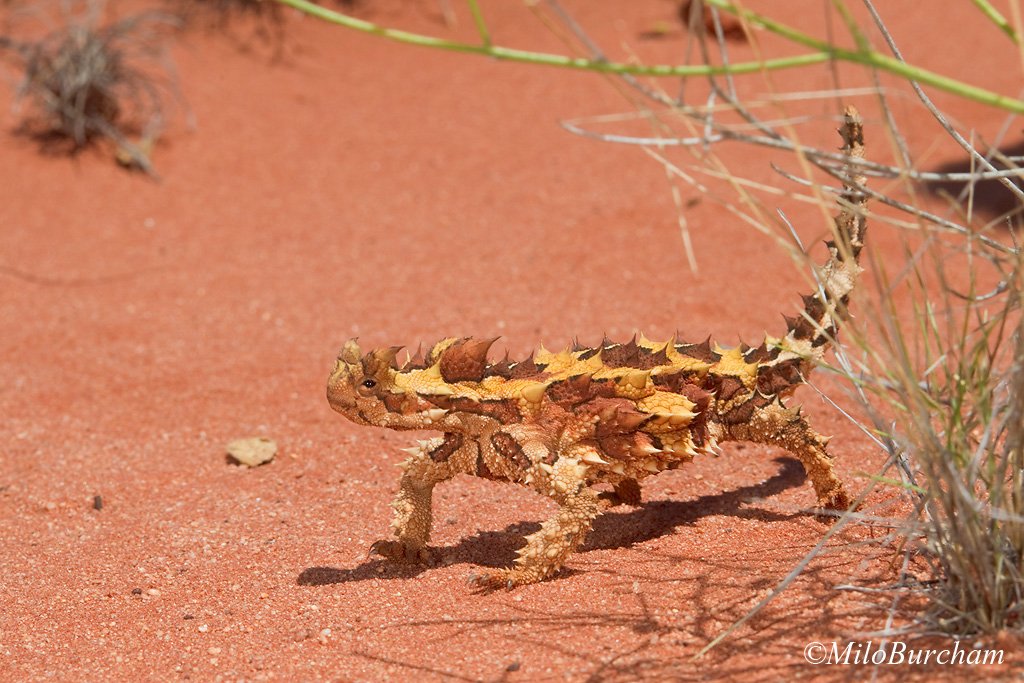 We then put on some miles and drove to Alice Springs, then west to Ormiston Gorge of the West MacDonnell Ranges National Park.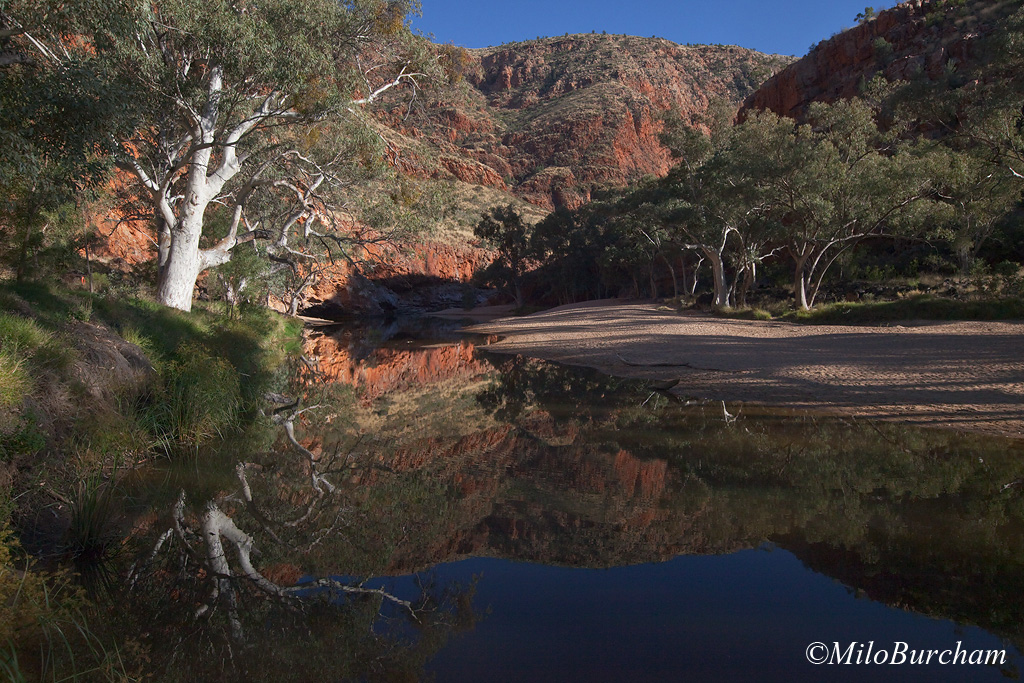 Cooling off after the Ormiston Pound hike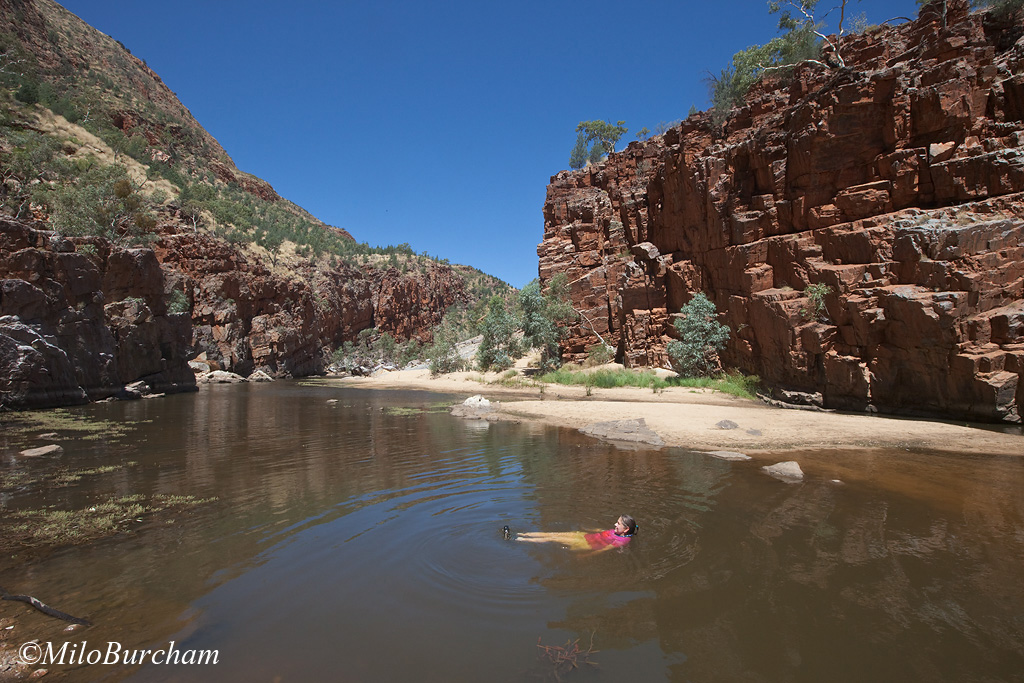 One of my main targets there was a spectacular pigeon.
Spinifex Pigeon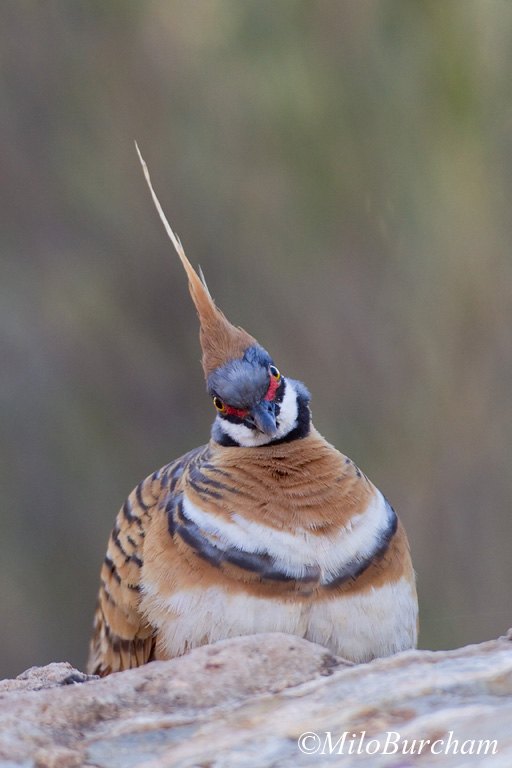 Spinifex Pigeon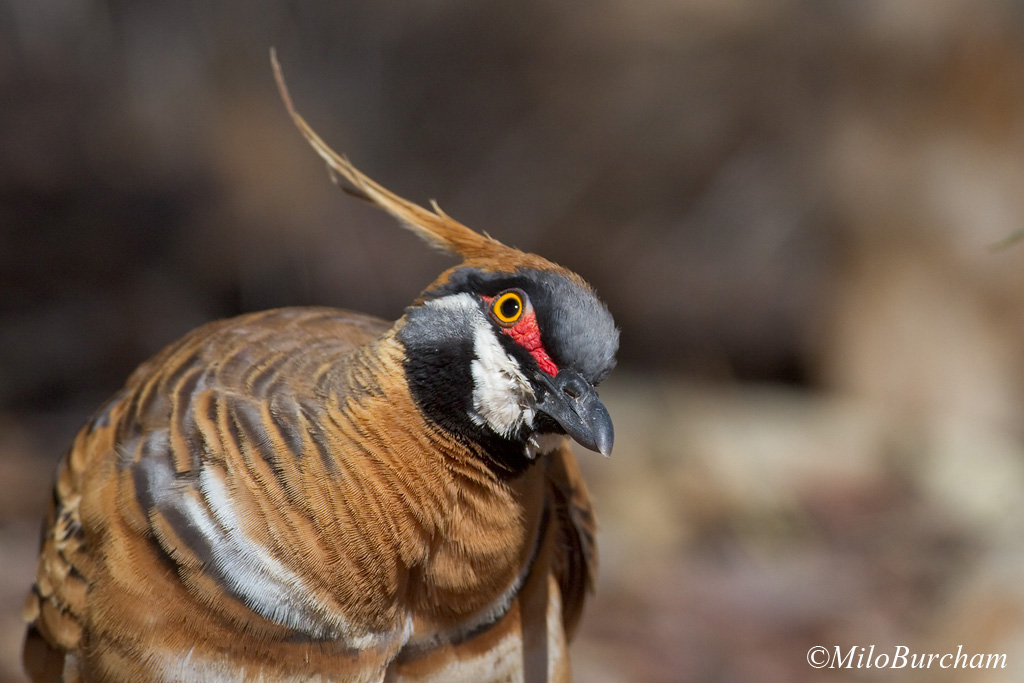 Spinifex Pigeon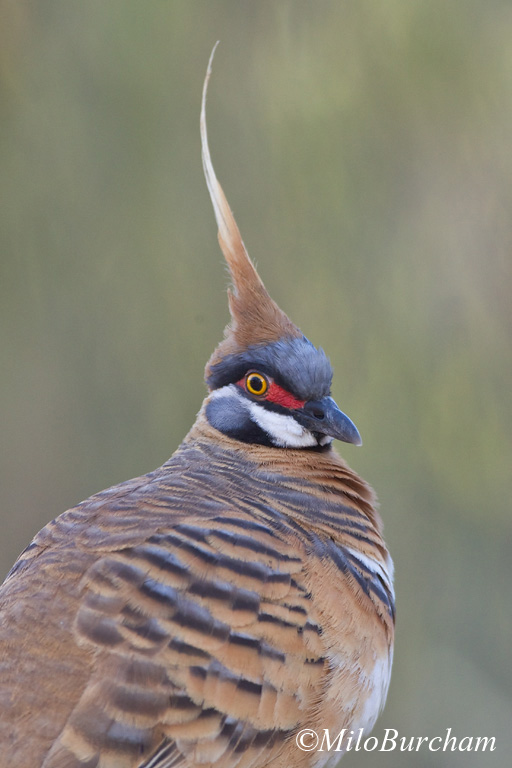 We saw several specimens of another interesting dragon in the area.
Long-nosed Dragon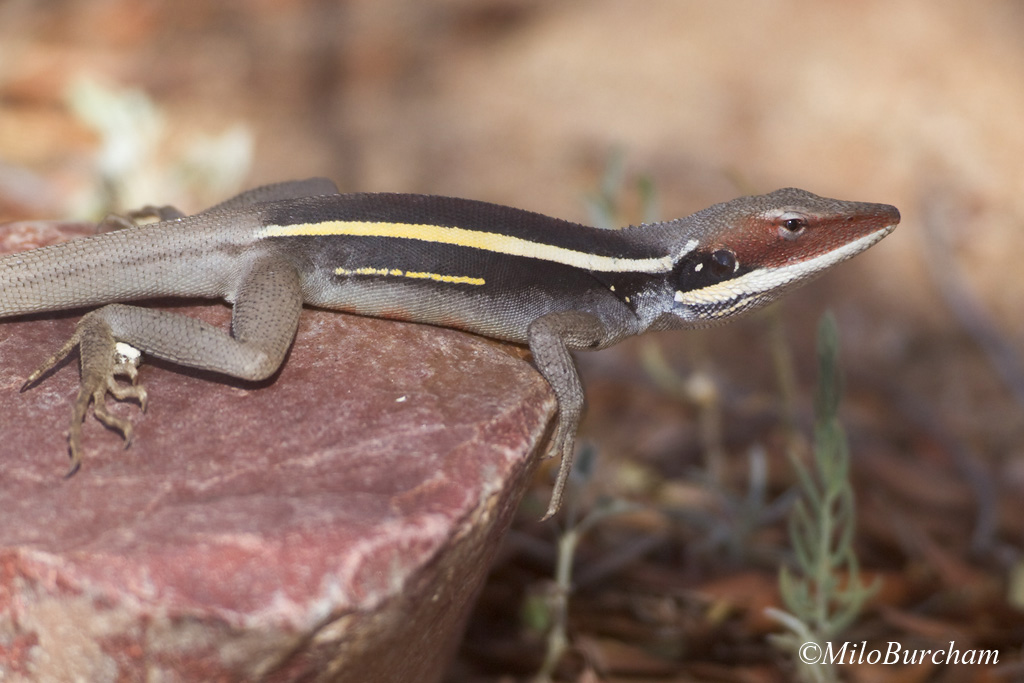 Long-nosed Dragon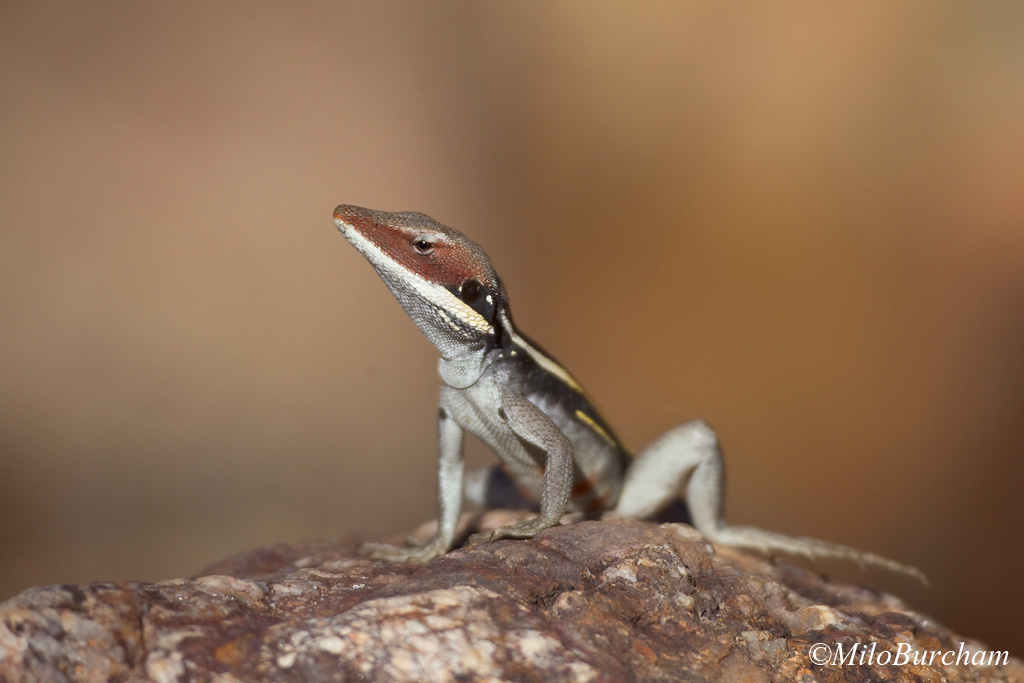 I was hopeful of finding some other herps, namely the Centralian Knob-tailed Gecko. If their was a fail on the trip, this was it, as hardly a Gecko was to be found on the roads at night. It was inexplicable to me as we had done well just the night before in Uluru.
But our culprit might have been this; the so-called "Super Moon". Does anyone here have experience with road cruising geckos under a full moon????
Super Moon rising over West MacDonnell Range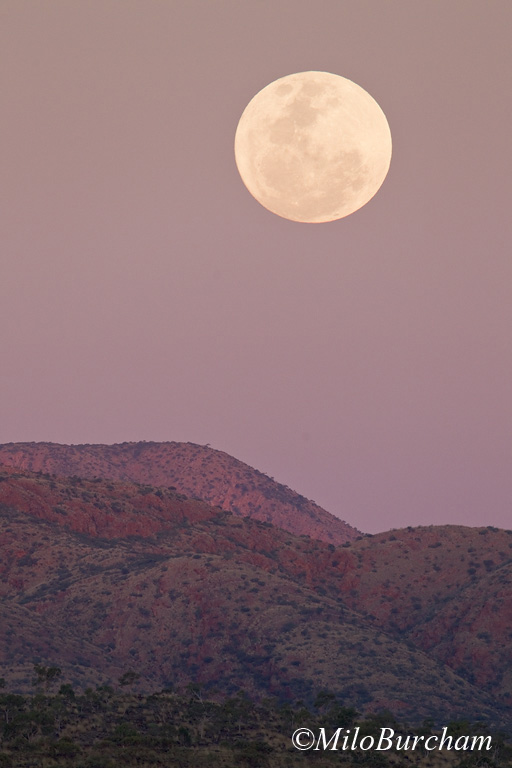 And finally, we returned to Alice where we took in some museums, the Desert Park, and the Reptile Center. All were great but I most highly recommend the Alice Springs Desert Park. The night exhibit of desert animals was great, and seeing the endangered Mala and Bilby really left an impression on us. These precious animals put a face to the ecological tragedy that exotic species, cats, foxes, and rabbits to name a few, have caused in Australia.
We then headed north on the Stuart Highway where we took in a few more sights in the desert, before gradually entering the tropics.
Beautiful 7 meter tall sculpture of an aboriginal woman showing a Perentie to her daughter at Aileron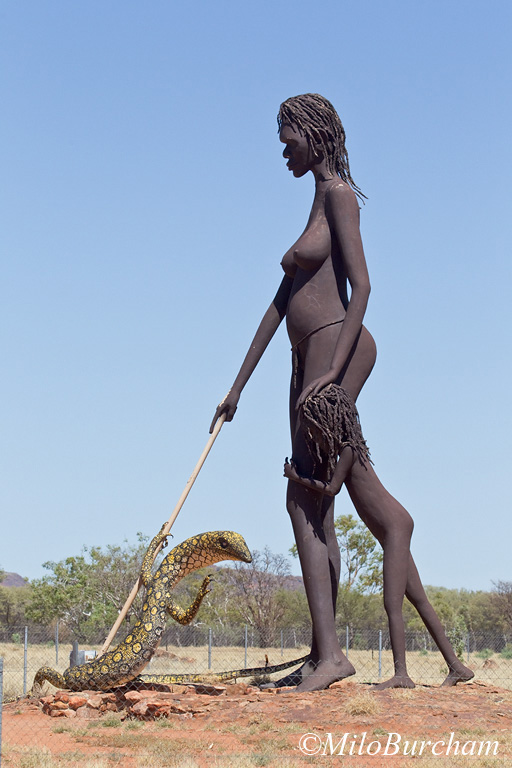 One of our last stops in the desert was Devil's Marbles. A landscape photographer would go nuts here at sunrise or sunset. We kept driving...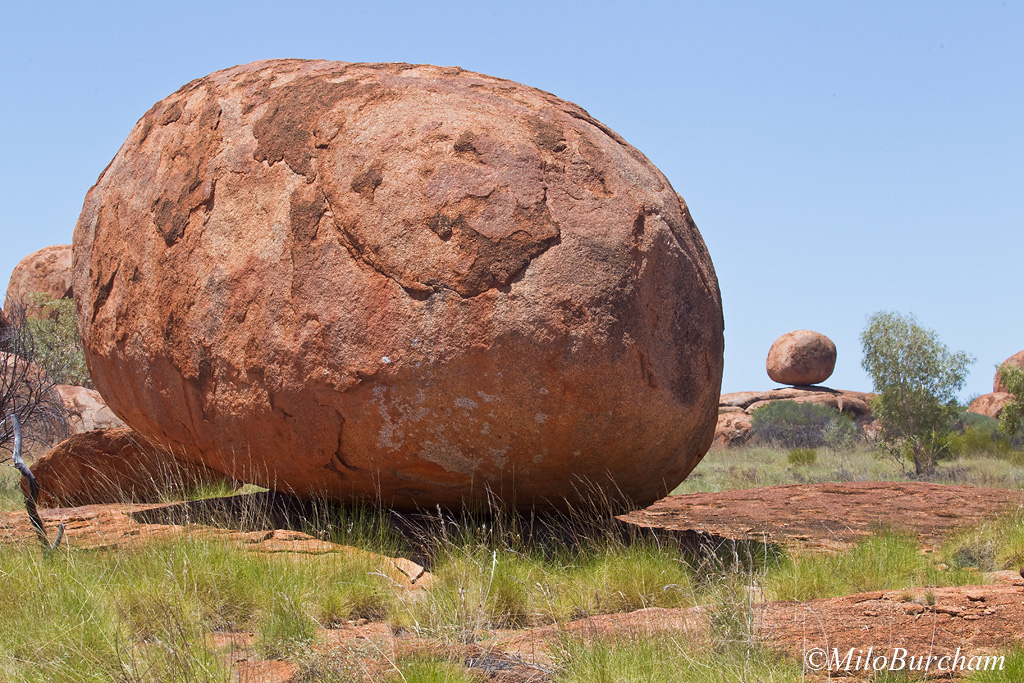 Devil's Marbles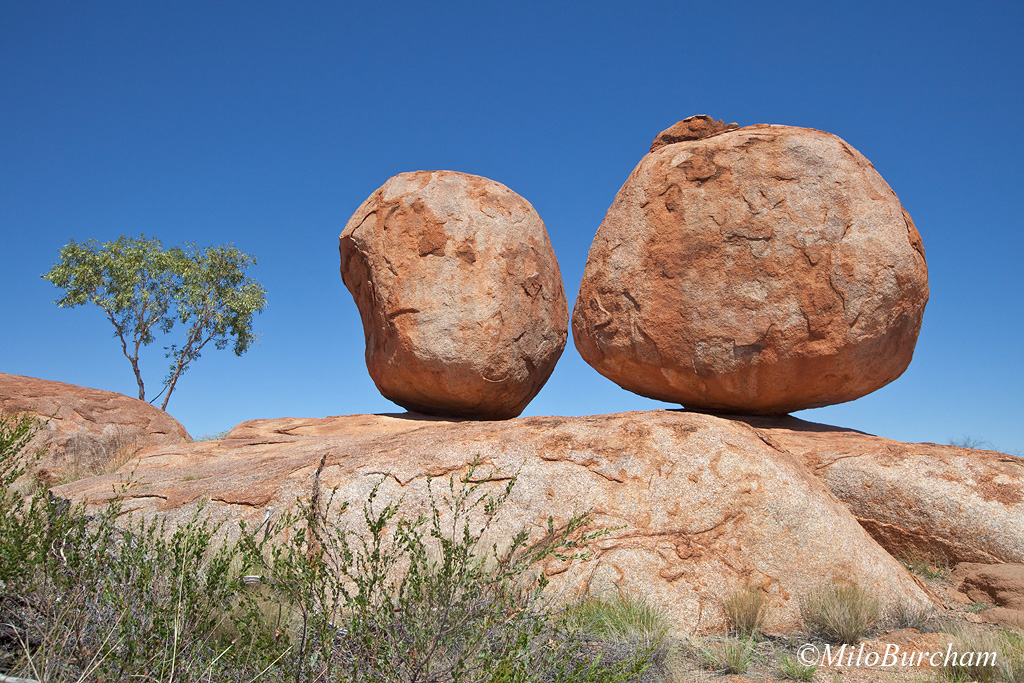 And one last herp pic, and a poor one at that...
possibly Lally's Two-lined Dragon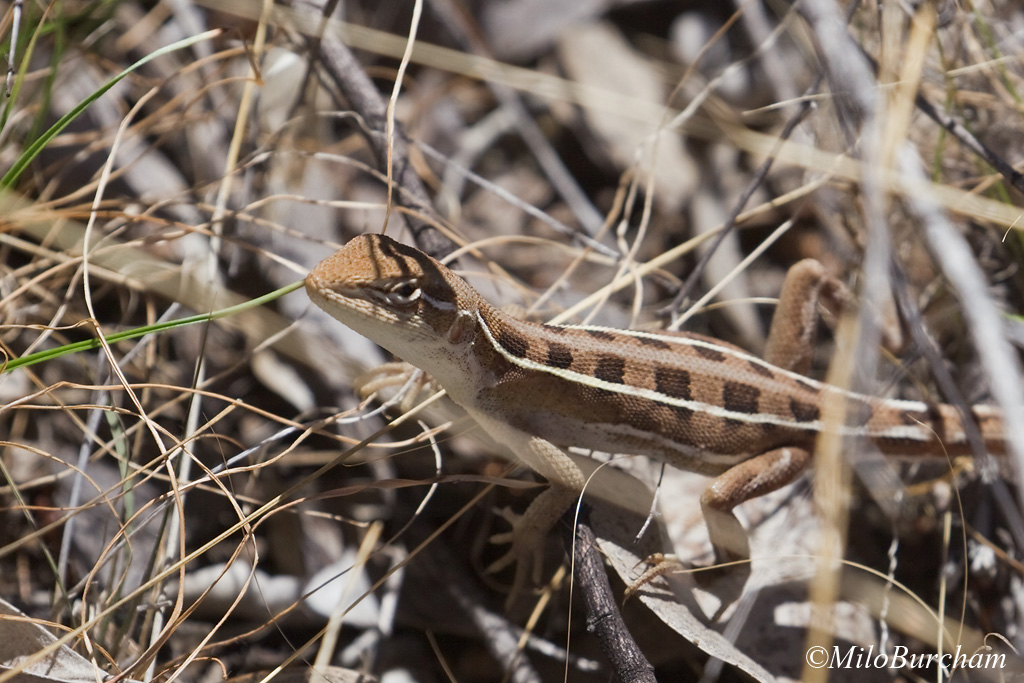 We made it north to near Daly Waters by nightfall which was decidedly in the tropics. I will resume our travels from there on in part 3.
Thanks for looking and any advice on ID.
Milo