Hi guys,
It's been a hectic past few months for me workwise, but fortunately a lot of that work has been in Northern KwaZulu-Natal, the most diverse region of South Africa. So I have managed to see a few cool things in-between working!
I've also caught some beautiful snakes around the city of Durban, on call-outs. There's a lot of snakes moving amongst suburbia here. They're often killed, but thankfully, some people call for it to be removed.
Along with snakes, I've spent a bit of time frogging too. I have already done a post about my spring frogging finds (
http://www.fieldherpforum.com/forum/vie ... =2&t=23854
), but here's a few more recent photos.
So here are photos of some of the highlights, for me. I'll start with the snakes...
One morning, while helping researchers with terrapin and hippo surveys (yes, two completely different animals), we came across this big old Forest Cobra (Naja melanoleuca)! It was in the far north of the province, slowly crossing the road early in the morning. This is my favourite cobra species, and to me, they're definitely the most intelligent. They also have a nice temperament.
The day before that, we actually had some more excitement...
The four of us all really wanted to see this one thing on this trip: a large python. And again, on the road, we came across one!
A nice-sized Southern African, or Rock Python (Python natalensis), measuring at 3,77m. Not the biggest, but big enough. It was in the blue unfortunately...
My friend who was doing hippo surveys almost stood on this little beaut...
Mozambique Spitting Cobra (Naja mossambica)
A little further south...
At 6:30 one morning, while walking down to a pan to look for water birds, I heard some birds in the dense bush making alarm calls. I went to explore, and found this beautiful Black Mamba! It was a small one, around 1,3m in length, but it was just amazing to see one in it's natural environment! I am lucky enough to see plenty back in Durban, but they're always in or around someone's home.
I spent quite a bit of time working with a field guide training academy (
https://www.bhejanenaturetraining.com/
), educating the students about my snakes and frogs. During my time there, I managed to stumble upon a few gems.
Vine Snake (Thelotornis capensis). Caught it on a gas cylinder behind a kitchen.
And one of the highlight's of the summer for me, which I almost stood on- a File Snake! Gonionotophis capensis, a rarely seen species. An incredibly beautiful snake!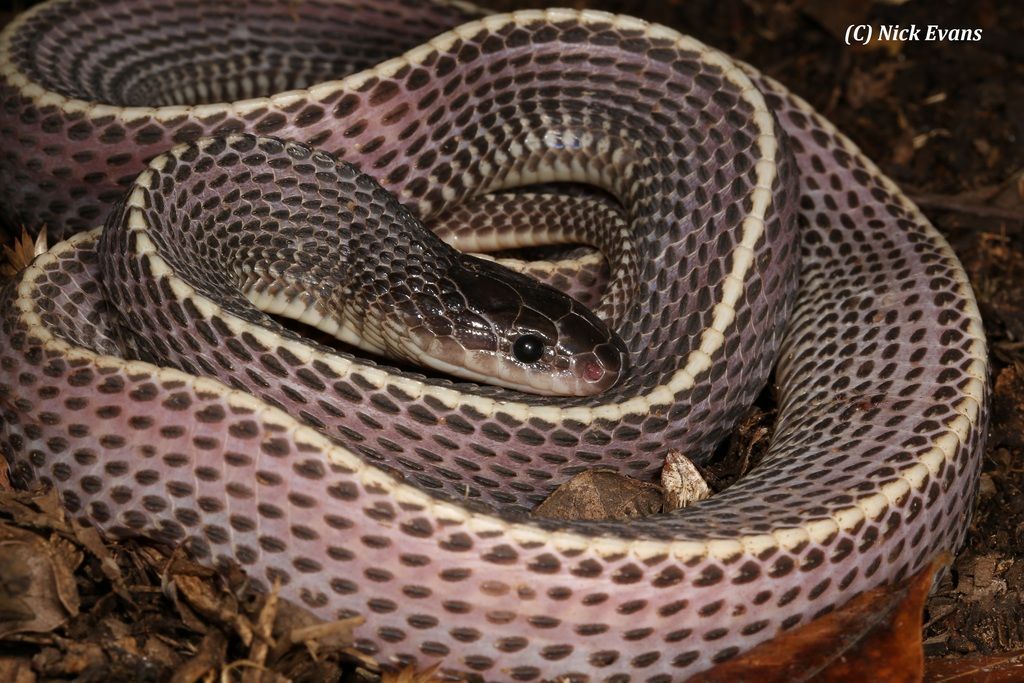 Common Purple-glossed Snake (Amblyodipsas polylepis)
Whilst out frogging, near a game reserve (on holiday), I almost put my hand on this little Puff Adder (Bitis arietans), while climbing over a rock. Relieved I avoided that inconvenience.
Back in Durban, in December, I removed a stunning Green Mamba from underneath a Jacuzzi! I don't get many of these at all, they're scarce and restricted to the coastline. Sadly, someone had tried to kill the poor girl, who was gravid at the time. We kept her till she laid her eggs, as she looked egg bound. But she popped out 6 healthy eggs. Unfortunately, she's not looking good. Weak, underweight, battered and bruised. She's at a high care facility now, really hoping she pulls through. But at least we have her eggs safe. As soon as they hatch, they'll be released in a patch of coastal forest near to where she was caught.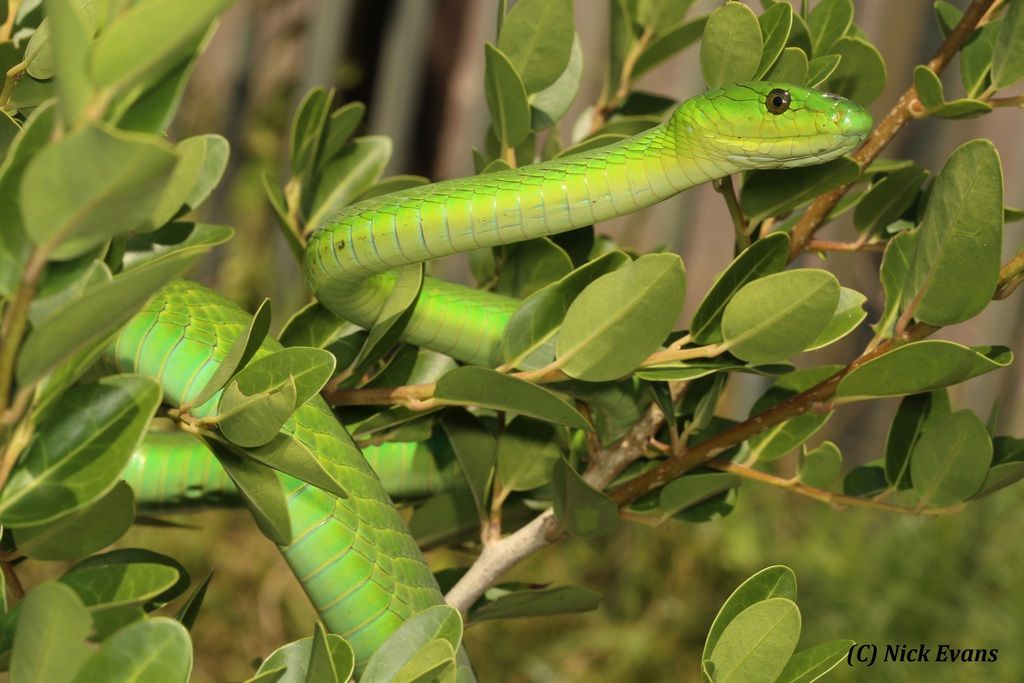 Spotted Bush Snake (Philothamnus semivariegatus). By far the most common species in the Greater Durban Area.
Chameleons...
Midland's Dwarf Chameleon (Bradypodion thamnobates). Found about 15, mainly juveniles, in one bunch of shrubs, close together.
Zululand/Qudeni Dwarf Chameleon (Bradypodion nemorale)
One tick off my bucket list! Unfortunately it was pouring with rain, the night myself and some friends found them, but we got a couple of pics, thankfully.
Other lizards...
Nile Monitor (Varanus niloticus)
Rock Monitor (Varanus albigularis)
Giant Legless Skink (Acontias plumbeus)
Testudines...
Leopard Tortoise (Stigmochelys pardalis). South Africa's largest tortoise species.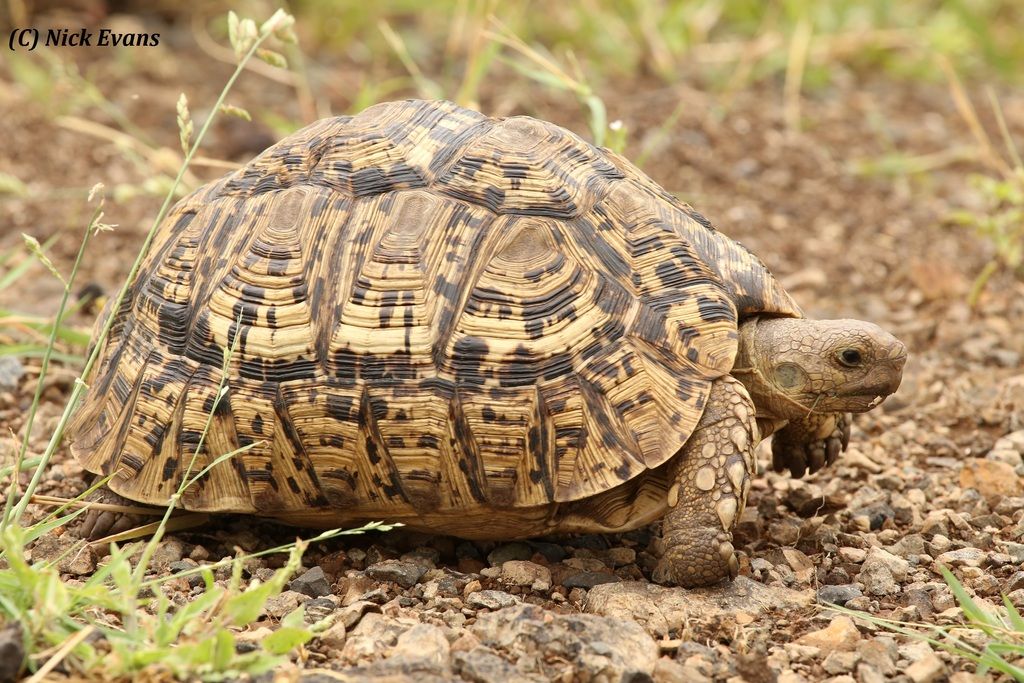 Eastern Hinged-back Tortoise (Kinixys zombensis)
Serrated Hinged-terrapins basking (Pelusios sinuatus)
And now for the frogs...
Plain Stream Frog (Strongylopus wageri). One of the frog highlights this season, for me. It's a rarely seen species listed as Near Threatened.
And another good one, especially for this province: Northern Pygmy Toad (Poyntonophrynus fenoulheti)
Yellow-striped Reed Frog (Hyperolius semidiscus)
Southern Foam-nest Frog (Chiromantis xerampelina)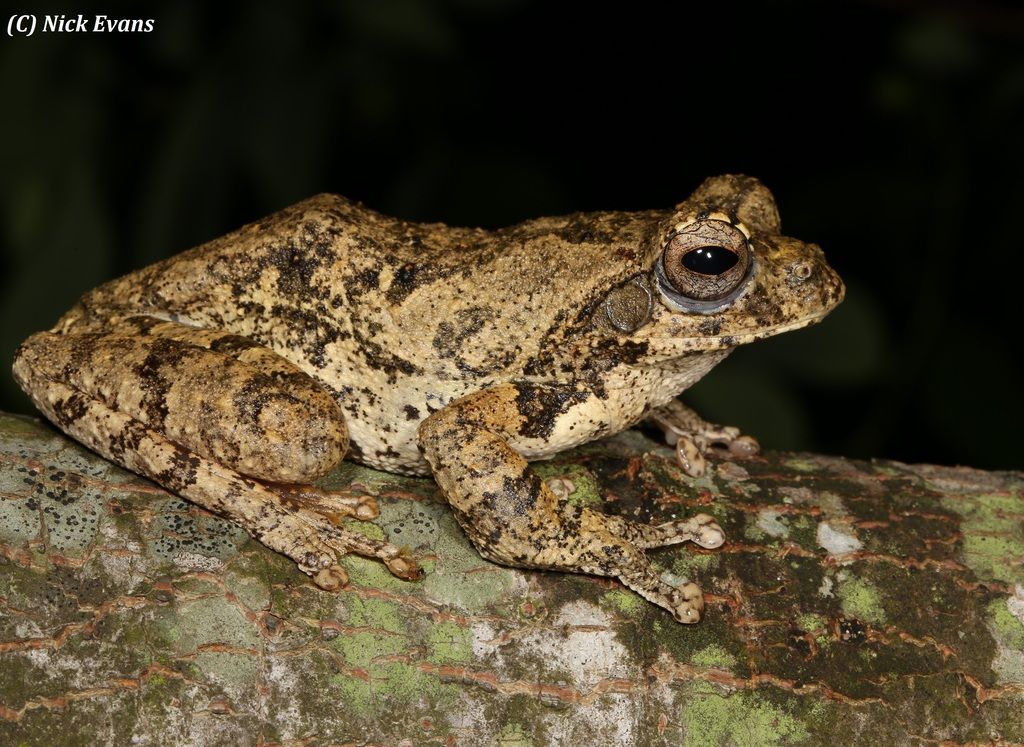 Banded Rubber Frog (Phrynomantis bifasciatus)
Bubbling Kassinas mating (Kassina senegalensis)
Thank you for reading!
~Nick Evans
KZN Amphibian & Reptile Conservation
Facebook:
https://www.facebook.com/KZNHerpConserv ... =bookmarks
Website:
http://www.kznamphibianreptileconservation.com