Life has kept me so busy that my posts here are few and far between these days. I had time to scroll through some posts and realized that I allowed my favorite herping trip of the year to go unposted! So here it is.
Working at the KY Reptile Zoo (although for a more lax schedule to spend more time with my kids, I decided to venture back into state government employment) offers the opportunity to work with the most incredible collection of venomous snakes on the planet, and animals under my care consisted of elapids and viperids from every continent that snakes slither across. As fun as it is and as attached to animals that you can get, captive husbandry just isn't the same as field herping. As luck would have it, plans would be made to travel to West Texas, to collect a small group of Mojave Rattlesnakes to refresh our current breeding group at the zoo used in venom extractions. The table was set and on the last week of August, we were to head to Austin, overnight with good friend Tim Cole and with him, make our way West.
We arrived in Austin and after a visit with Tim's K-9 companion Brutus, got a good nights sleep and started to the cacti and sand of west Tejas.
Stopping in to say hello to Roy at the Outback Oasis and eating lunch in Sanderson, we started south through Big Bend National Park on our way toward the River Road and Terlingua.
We decided to drive up to the Basin, and I am so glad that we did. The first real sighting of the trip was this Mexican Black Bear. It crossed the road as we drove out of the Basin. This would be one of two bears seen, the other being at Black Gap.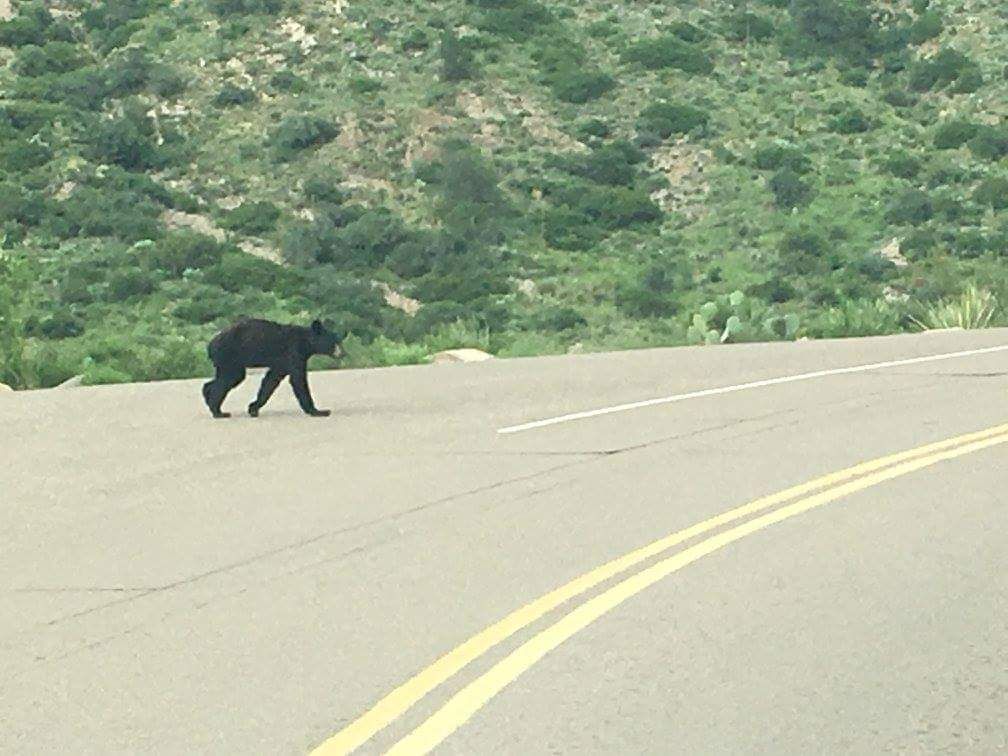 That evening, we would spent the night at Wild horse Station. After a quick meal, we started north toward Alpine on our quest for Mojaves.
Rain and low temps plagued us and the only finds for the night were a Green Toad and Checkered Garter Snakes.
Checkered Garter Snake
Licking our wounds, we got a good night sleep and after breakfast, spent a couple hours sight seeing before resting up for a long night ahead.
On top of the Big Hill overlooking Mexico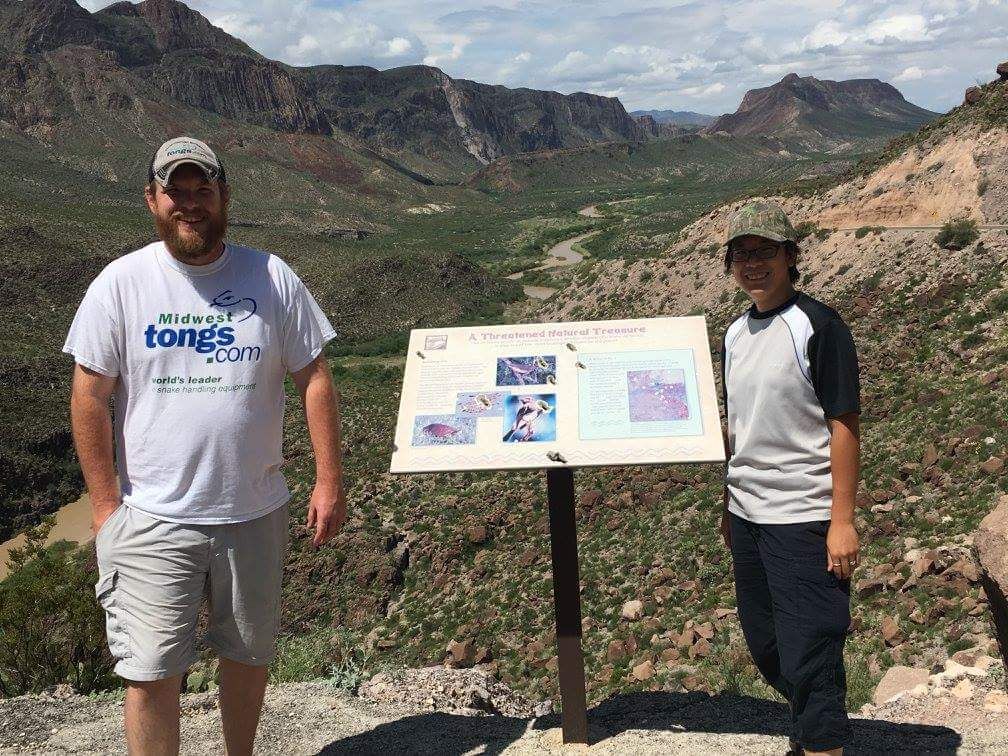 Rainbow Cactus behind our trailer.
View behind our humble abode.
Night two found us on the River Road, more torrential rain beat the desert and we actually found ourselves stranded on the road for a short time. Slightly more productive, here are the animals found that night.
Juvenile atrox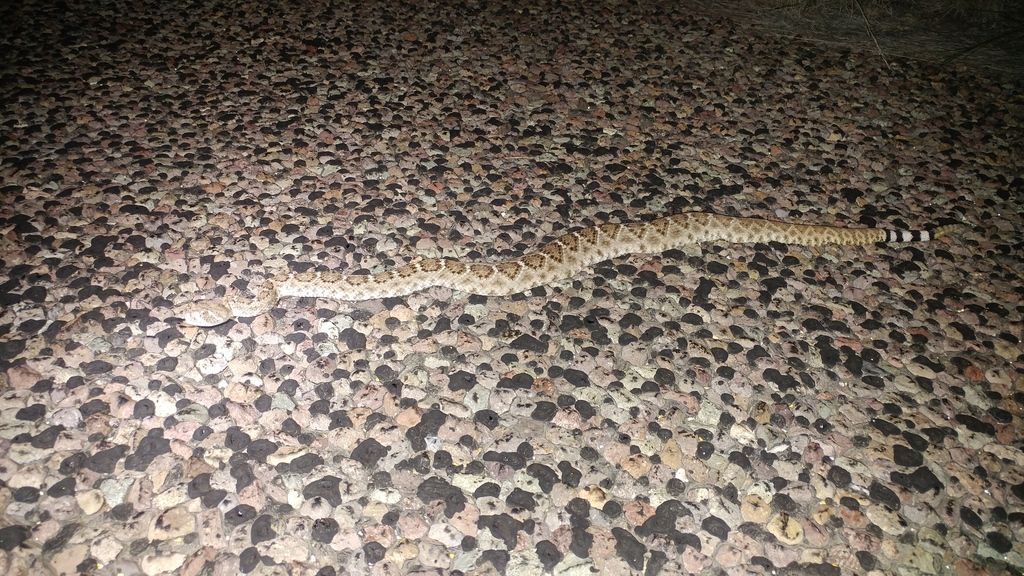 Beautiful Longnose Snake that I actually brought home with me. It is doing wonderfully, feeding on frozen thawed rodents.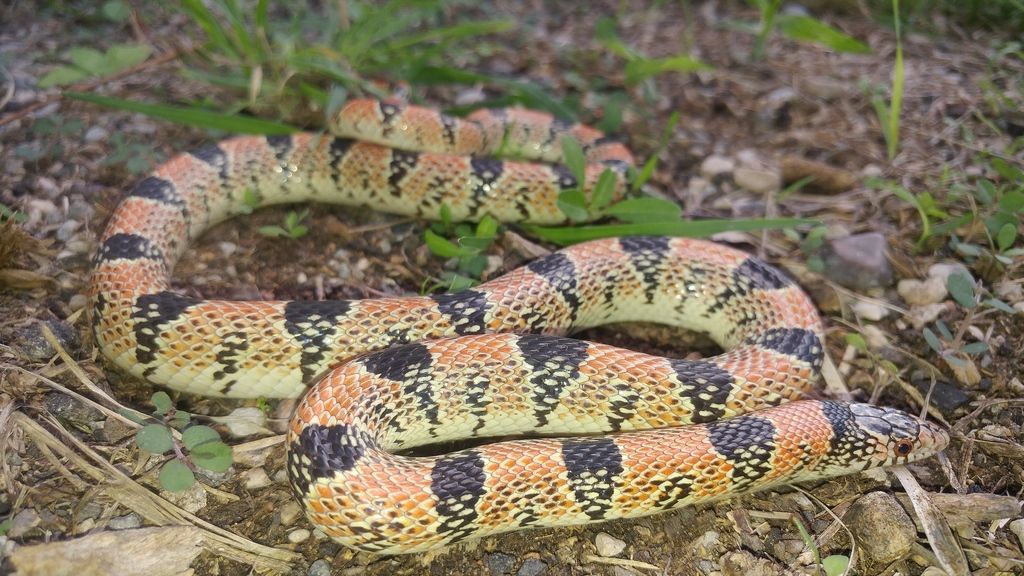 Nice male suboc. Actually would become the only suboc of the trip.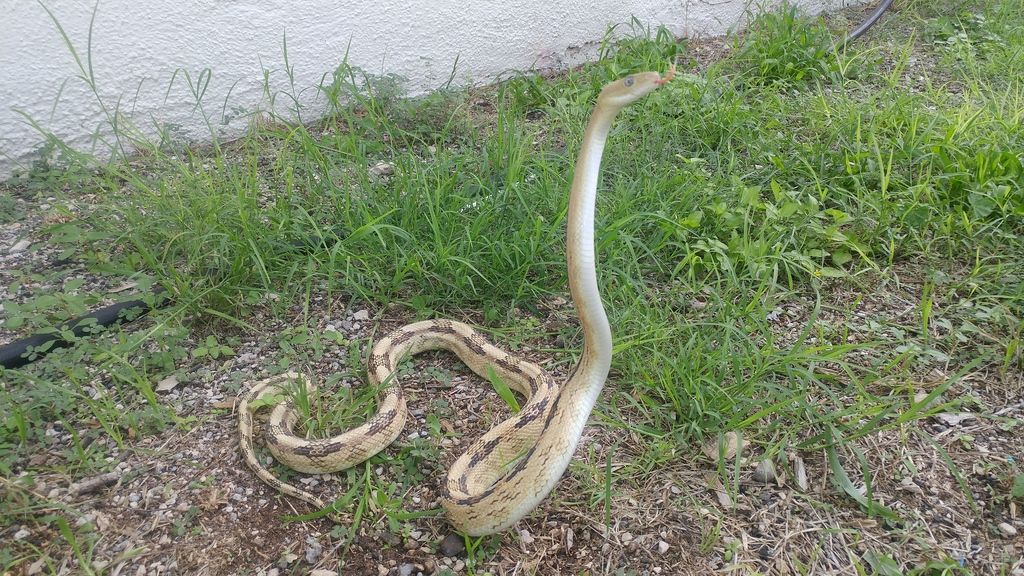 Greater Earless Lizards were common, so I had to stop for a photo of one, lest they decide to go into hiding.
The following morning found us in Sanderson, where the Outback Oasis would be our home base for the remainder of the trip. After a visit with the owner Roy and seeing his displayed collection of native species, we started for Black Gap for what would be the "best " trip of the week.
The first animal seen was a nice, adult male atrox. I don't know about you, but to me there is nothing more Texan than a defensive Diamondback.
Daphne was an intern for the summer at the Kentucky Reptile Zoo. Actually, it was her second time around after volunteering to come help for the summer due to being understaffed as far as interns go. We felt it only right for her to come along on the trip as it isn't often that a New York herp enthusiast gets to go to west Texas. Here she is next to me, with the previously photographed atrox.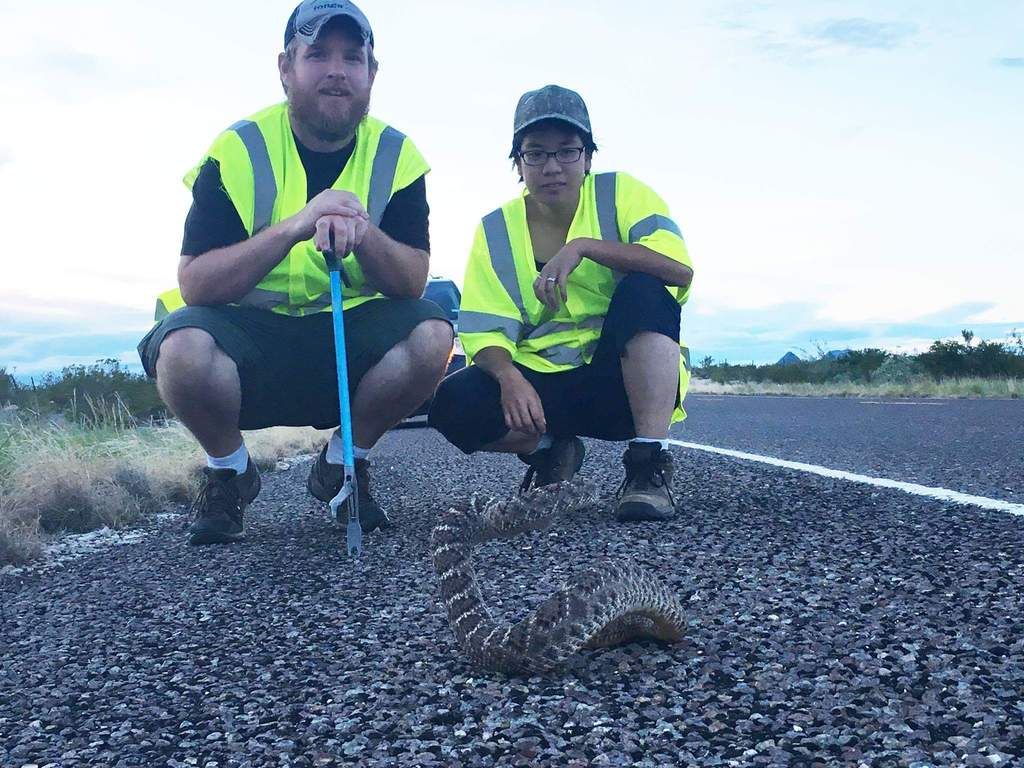 Atrox would be the most common snakes that night, although a couple other neat snakes would show. A suboc escaped up in a rock cut, but we connected with every other snake that we saw.
Texas Longnose Snake
Night Snake
Find of the night would be this Blacktail.
We arrived back in Sanderson at around 5 AM. Spent more time the next day visiting with Roy and local naturalist and friend Lee Hoy. That night we would head north of Marathon, road cruising the Prairie Dog Towns on what would be our last night search for our targeted quarry.
It had rained all day and temps dropped rapidly into the upper sixties as we drove. Our last night would be an amphibian only night with Texas Toads, Couch's Spadefoots and a Burrowing Owl being the only animals seen.
Texas Toad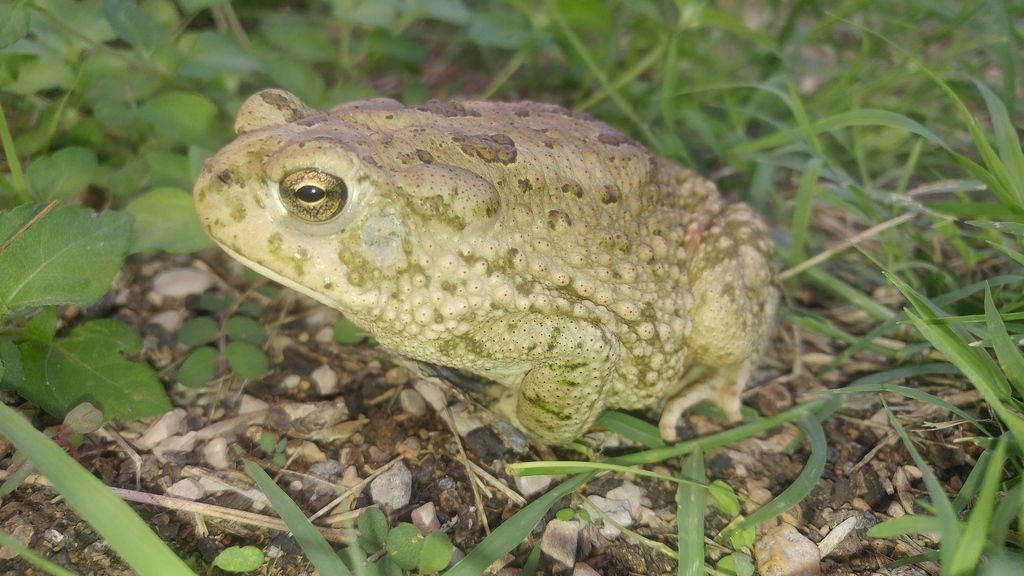 Coach's Spadefoot
Of course, the inverts found in west Texas are as interesting as the hero's and here are a couple shots from those as well.
As goes life and luck, we never connected with even the first Mojave on the trip. The excessive rain and unseasonably cool temps made even the snakes we did find very welcome sights.
As we departed to the east, I snapped a final photo of the Chihuahuan Desert to hold me over until I return. Once back in Austin, a farewell man hug to Tim sent us back to Kentucky. Although it isn't in the cards for 2017, 2018 will find me back in Sanderson and ready for another adventure.
PS- All animals picked up off the road were done so with us being permitted and allowed to be on the highway.
Also, forgive the lack of Latin names. They will be entered when I get time again.