On Saturday, some friends and I went in search for a very special chameleon. It was the last of the chameleon species occurring in the province that we were yet to see. We saw it!
There's 8 Dwarf Chameleon (Bradypodion), including one yet to be fully described, which occur in the province of KwaZulu-Natal (our home province). Here are some of my photos of the whole lot.
We left on Saturday morning, and over 800km later, we returned home at 1:30, feeling happy!
Here it is!
The Ngome Dwarf Chameleon (Bradypodion ngomense).
A species seen by few, as it only occurs in a single forest, which is miles away from civilization. It is currently listed as Near Threatened.
Male
Another male
Females are pretty, but not quite as good looking as the males:
My favourite Dwarf Chameleon,
Emerald Dwarf Chameleon (Bradypodion spp). This absolutely stunning species has still yet to be described. Just look at those gorgeous colours!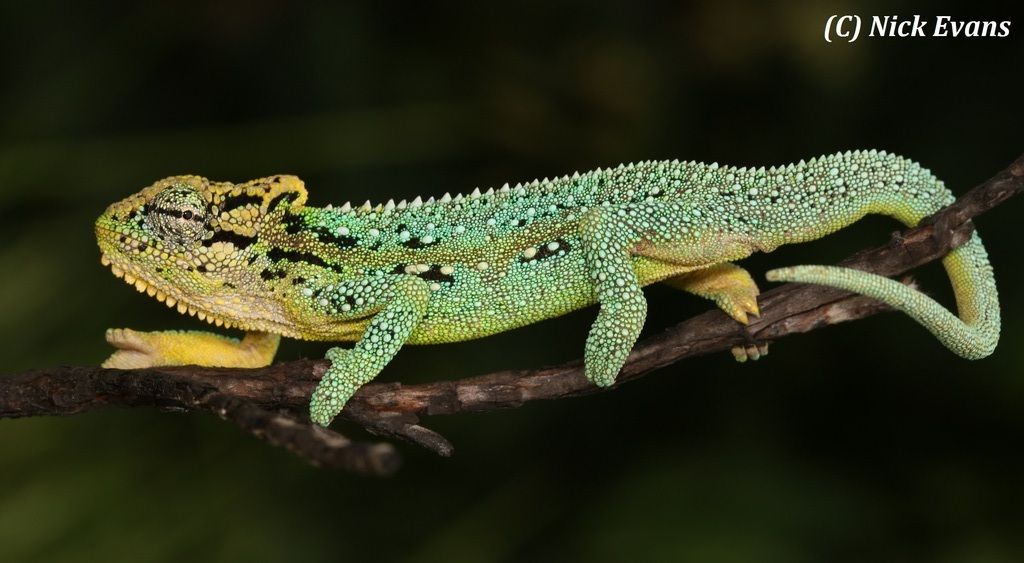 Another seldom-seen species..
Qudeni/Zululand Dwarf Chameleon (Bradypodion nemorale). Near Threatened.
The weather was miserable on this occasion. Heavy mist had set in, and it was raining. Still, delighted that we managed to find it, and relatively pleased with my pics.
And another...
Umlalazi Dwarf Chameleon (Bradypodion caeruleogula). This species is listed as Endangered.
Another Endangered species occurring in the northern parts of the province, in coastal forests...
Setaro's Dwarf Chameleon (Bradypodion setaroi)
Midland's Dwarf Chameleon (Bradypodion thamnobates)
I love this species. Their colour varies quite drastically, but nevertheless, those colours are always outstanding!
Drakensberg Dwarf Chameleon (Bradypodion dracomontanum). This species occurs at very high altitudes!
The one found closest to home, in Durban...
KwaZulu-Dwarf Chameleon (Bradypodion melanocephalum). The most plain-coloured one, but still cool.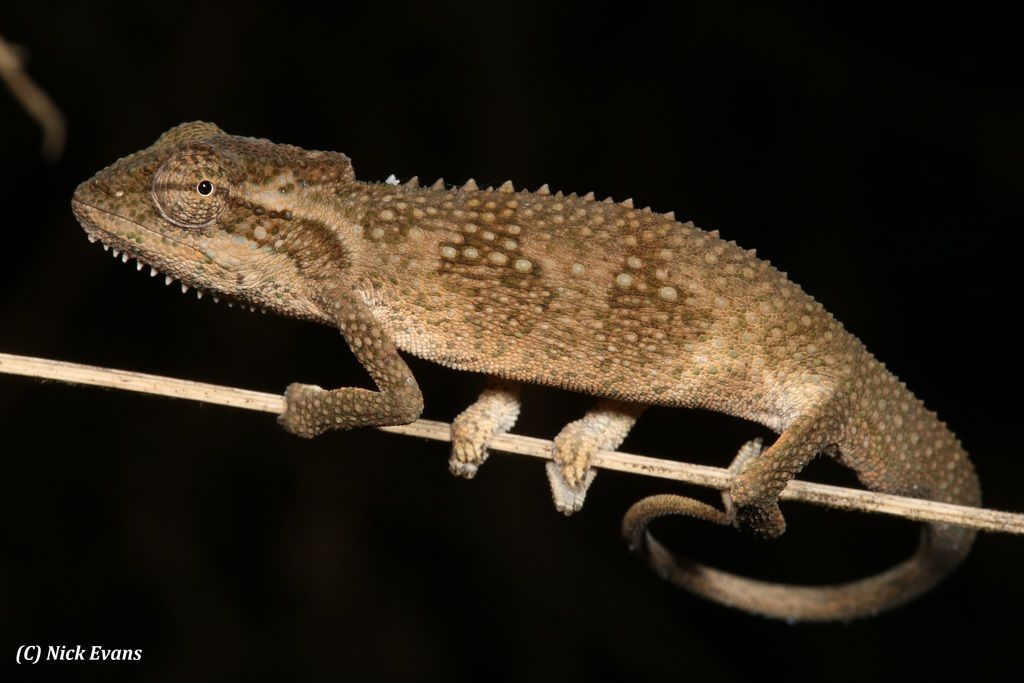 Finally, a 'non-dwarf' chameleon...
Flap-necked Chameleon (Chamaeleo dilepis). The largest chameleon in the region, reaching lengths of 30cm. They're quite common and widespread to, in other parts of the country. Very impressive chameleons!
The hatching season started recently...
Thank you for looking!
~Nick Evans
KwaZulu-Natal Amphibian & Reptile Conservation
http://www.kznamphibianreptileconservation.com
Facebook:
https://www.facebook.com/KZNHerpConservation/