Early this morning (yesterday morning now, I suppose), a good friend and I motored across the Blue Ridge from college, bound for Virginia's low country, its more genteel, aristocratic section. First, we stopped in the Piedmont to go to church and pick up my girlfriend Bethany, then headed east to Richmond and on past it into the Coastal Plain to the sounds of Genesis and George Strait. After a quick lunch, where the drink machine ran out of Hi-C orange halfway through my cup filling, we found the beginning of the trail, parked, and headed into the pines and oaks, umbrellas unfurled.
The weather was cooperative, for salamander-hunting that is–55 and rainy. Perfect. After flipping logs unsuccessfully and chatting for the better part of a mile in marginal habitat, we finally came upon a series of marshes and sinkhole ponds reputed to have our target species: the Mabee's Salamander, Ambystoma mabeei, threatened in Virginia and present from the York peninsula south to the Savannah River on the Atlantic Coast. These chunky, elusive salamanders breed in late winter and early spring in vernal pools, marshes, and swamps, their larvae undergo metamorphosis later in the summer and become adults. The first thing we happened upon at a series of sister woodland pools, though, was this Southern Leopard Frog, found hopping about on the forest floor way before breeding season.
Then, as Hayden and I finished photographing the frog (say that ten times with rapidity), Bethany yelled something enthusiastically from the adjacent twin pond, but her exact words were muffled by the sound of light rain on the forest floor and oak trees above. All I picked up was "got one!" Upon reaching Bethany, we found her with a two-toed amphiuma, albeit a dead one! Perhaps it emerged too early in the winter, or perhaps it had been wounded by a predator but escaped temporarily. Whatever the cause, our lifer, exhilarating though it was (for both Bethany and I, it was our first full–aquatic species), it would have been much better alive.
Two-toed Amphiuma
After a Cricket frog, another few hundred yards of slogging through rough terrain, and a broken umbrella, we came upon another set of ponds buried deep in a deciduous section of the woods, where pond acidity was likely to be lower. Here, we made hay, scoring three Mabee's salamander adults in short order, all of them gravid females!!! Bethany flipped the first two, whilst I got the last one before we headed back to the car in absolute euphoria over the day's momentous herpetological success. What better way to start the year off than to nab two awesome lifers before January even ends? Incredibly, though, the day wasn't over.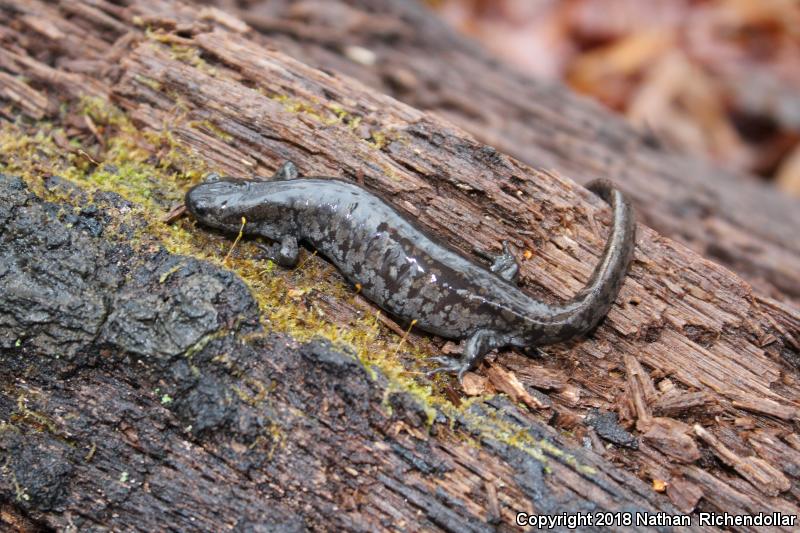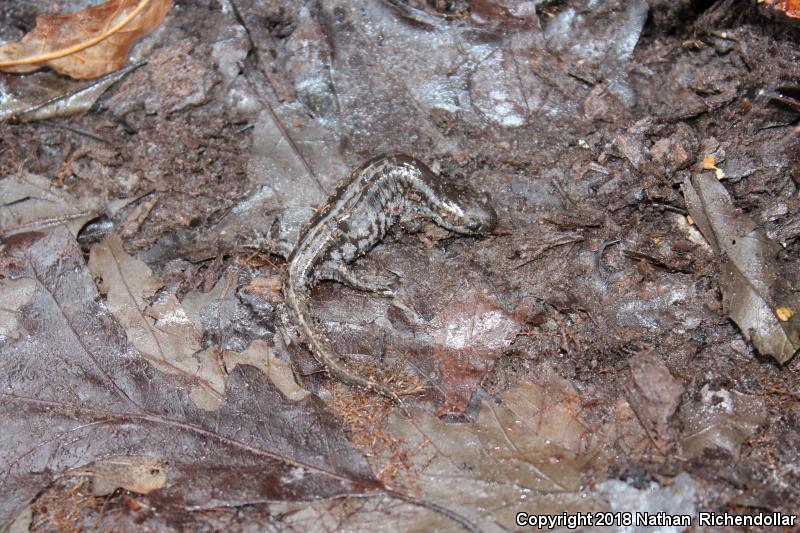 Virginia Mabee's Salamanders
From here, we went to see the battlefield of Yorktown, where Lord Cornwallis was defeated and the British lost all practical hope of maintaining their American colonies, thus allowing the birth of the United States. Walking the battlefield through some heavy fog, we saw the impressive victory monument, erected at the behest of the first Congress in 1781, the British inner defense lines and earthworks, and "Cornwallis's Cave," which is not so much of a cave as a small rock outcrop along the York River. The fog impeded our view of the river emptying into the Chesapeake Bay, but the drive home was still sweet.
Yorktown Victory Monument
Hopefully my attempt to insert pictures in this post worked. Hope you all enjoyed it! Happy herping!
Jefferson