Well heck I don't know where to start, perhaps mentioning its been many years since my last post will do. Back in the day this was my absolute favorite place to share and read herp stories, a lot has changed in my life and a lot has changed with how people share herp stories. Some of the changes are good some are bad. None the less here I am.

Anyways, about 8 months ago I traveled with the family to Costa Rica for the second time. The trip was good but I returned home with the urge to do a real Costa Rica trip with herpers, rather than sneaking a few hours of herping in here and there while the family was sleeping. Long story short I contacted a few friendos (Arron Tuggle, Brian Williams, and Nathan Wells) and sent out a few invites that culminated in 8 months of planning to try and do Costa Rica right. Did we find it all, hell no but we gave it our all from border to border along the Pacific coast. I'll try and talk you through these images and share a little bit of what I like to see when I read herp stories.
The first day I arrived a half day ahead of the others to secure our SUV rental and to check into the first hotel near the city of Tarcoles. After those jobs were complete I set out to see what I could find in my small window before the drive back to the airport.
This Basiliscus basiliscus along with several others were noticed stream side.
A few minutes down the trail this Leptodeira septentrionalis was noticed under a rock, I believe this is a first for me in 4 trips to CR.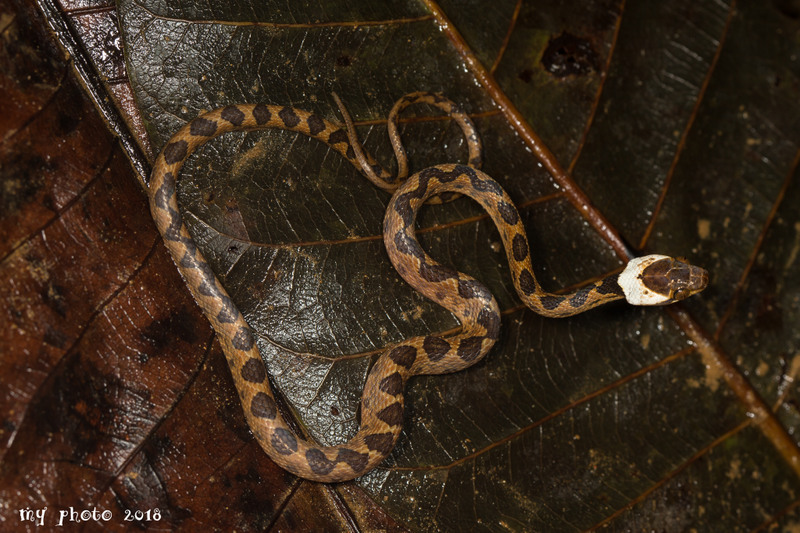 Several Dendrobates auratus were found under and around some wood piles at the edge of the property.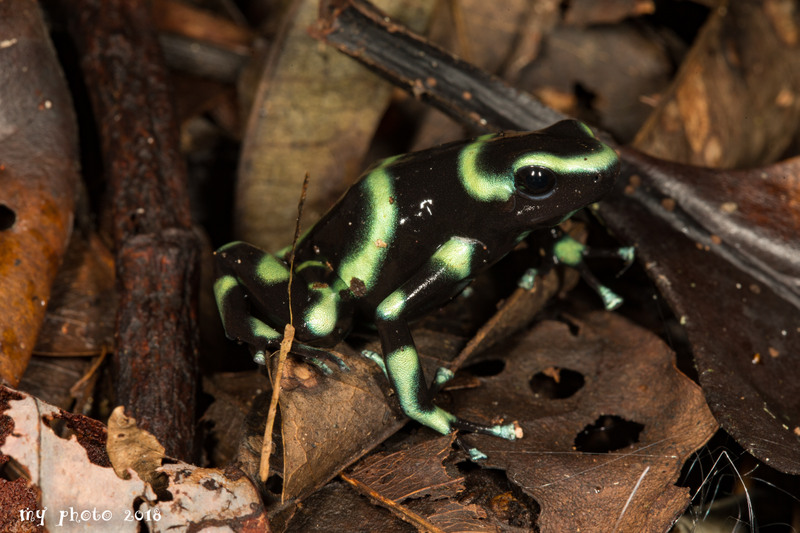 Shortly the window was closed and I needed to accept the 2.5 hour round trip to the airport and retrieve the rest of the friendos.
Here we are the next morning at the croc bridge playing around with my kiddos drone.
I'll call us "the snake man" "the frog man" "the beer man" and the "I'm just happy to be here man" I'll let yall figure out who is who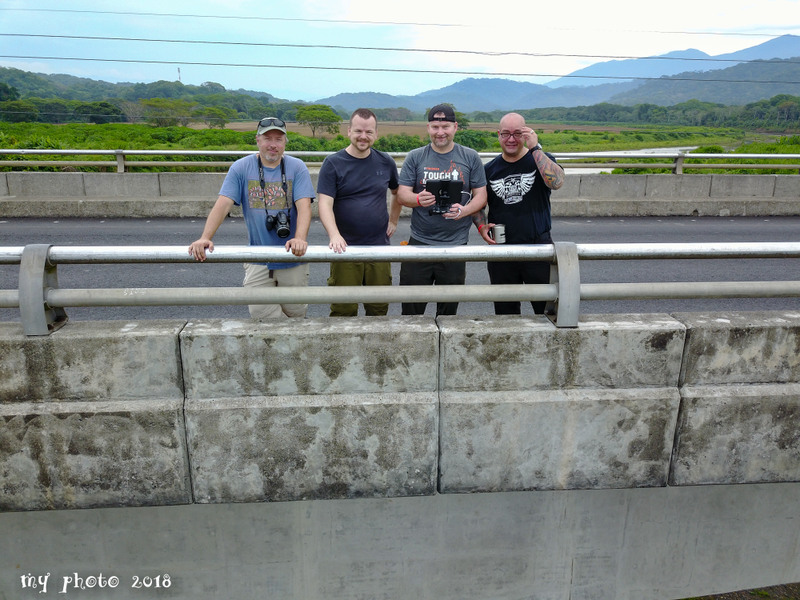 I am getting ahead of myself and need to back up to the previous night that was filled with hour glass frogs, the pacific version of the red eye tree frog, giant roaches, coffe snakes, a fer-de-lance and other items of note.
Night version of Hyla ebraccata when my borrowed camera was stuck on f-11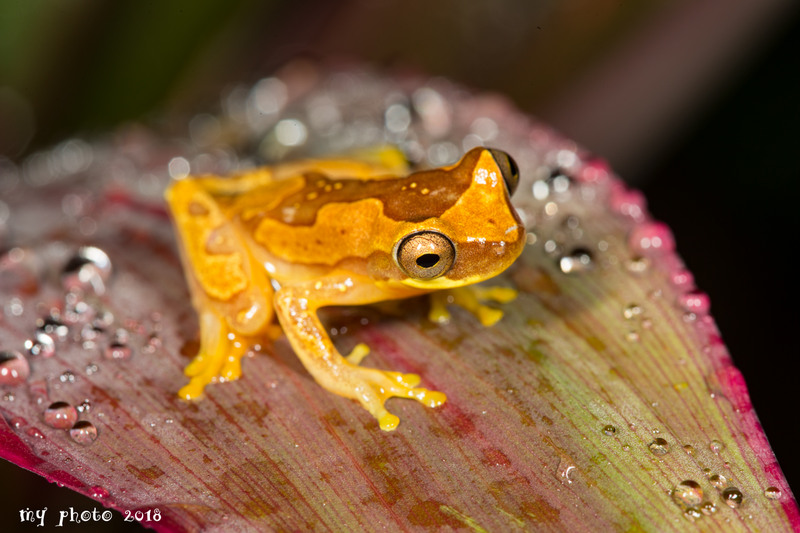 Here is a daytime version of the same frog species from later in the trip.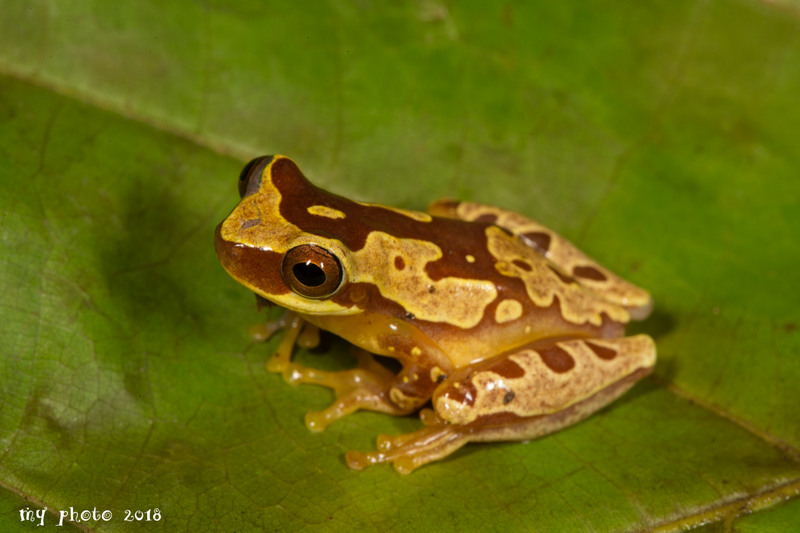 jumbo roach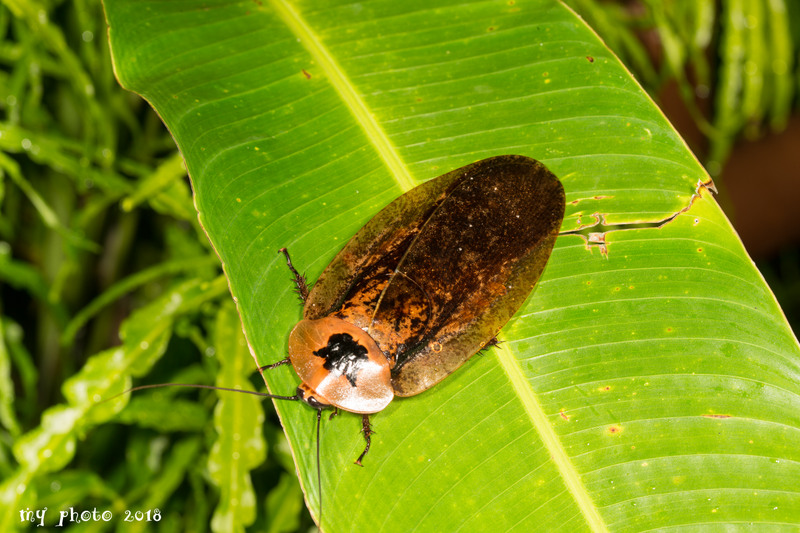 a few red eye tree frogs (Agalychmis callidryas)
a small Imantodes cenchoa was also noticed that first night before bed.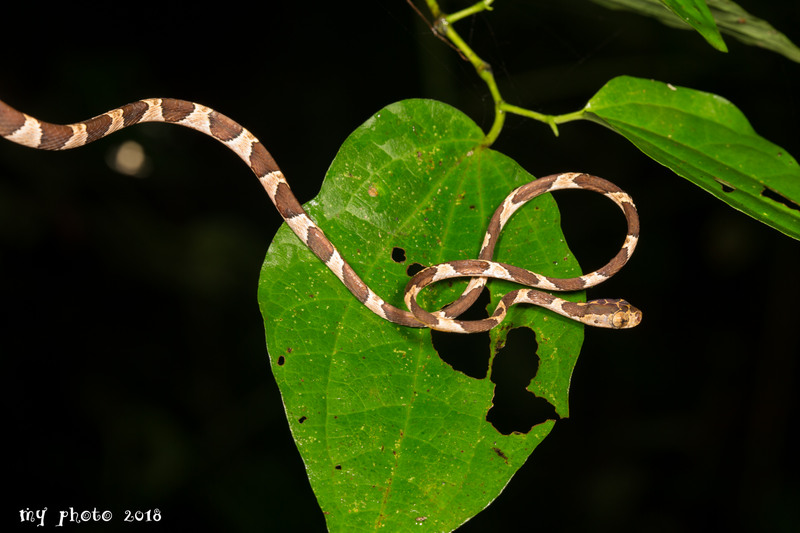 norops polylepis was also noticed that night while walking around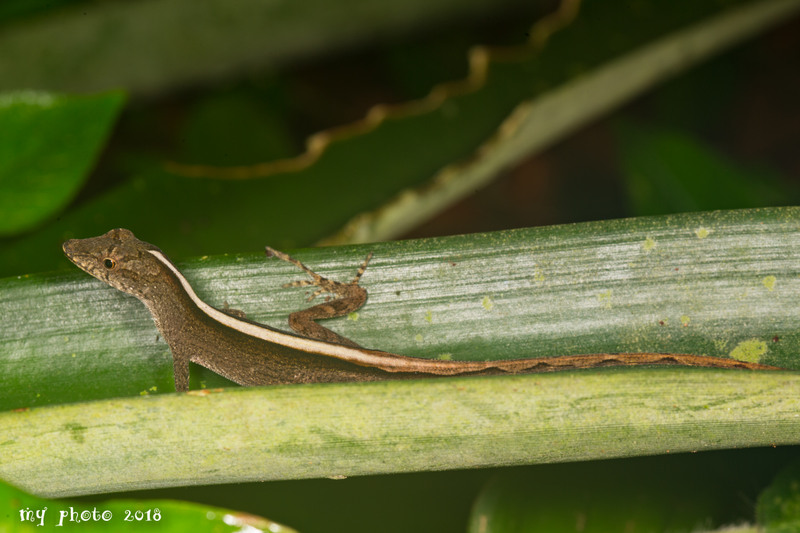 I don't have any images of the rest of the herps from that night so I'll fast forward to the next morning that included great success of hand catching Ctenosaura similis and some very poor attempts that were closer to pushing it into a hole rather than wrangling it in for photos, pretty good time that was remembered throughout the trip.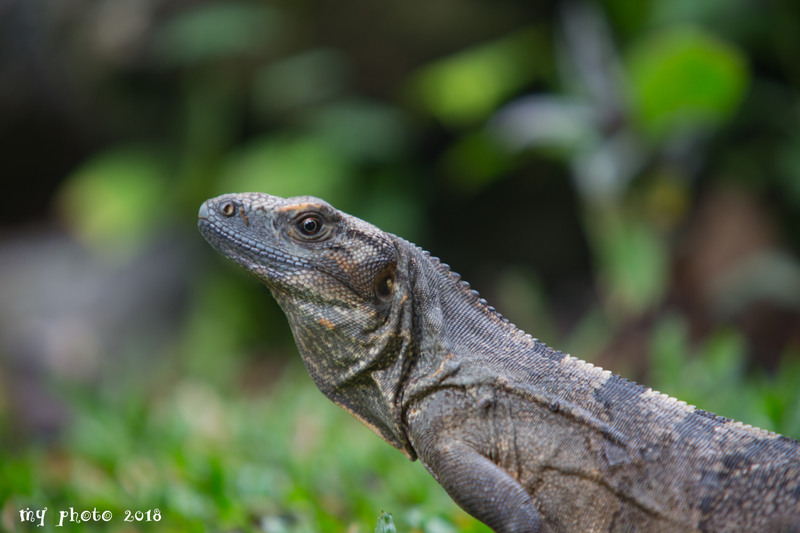 Stop number two happens to be a Costa Rica staple, the croc bridge! Here are a few images shot with a drone and a dsrl… This place never disappoints.
Crocodylus acutus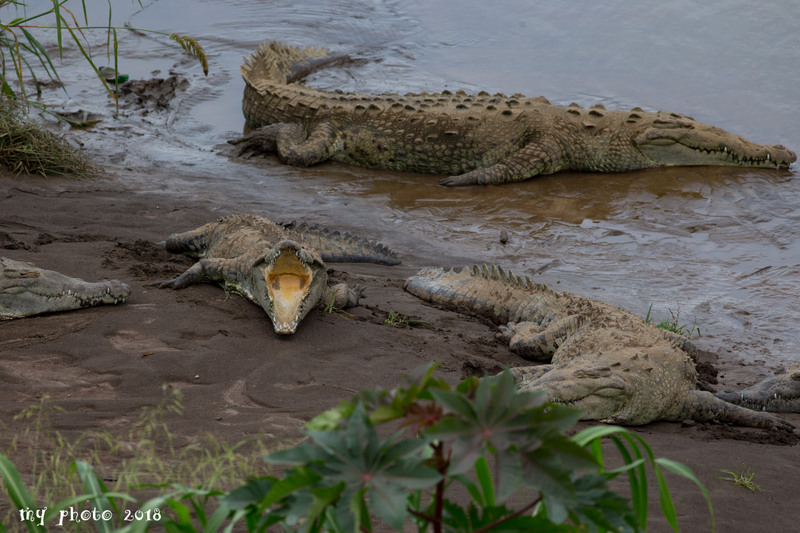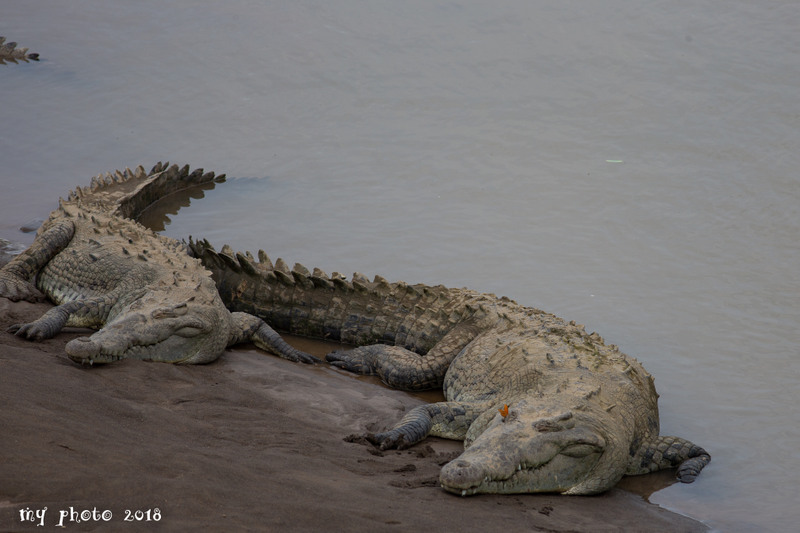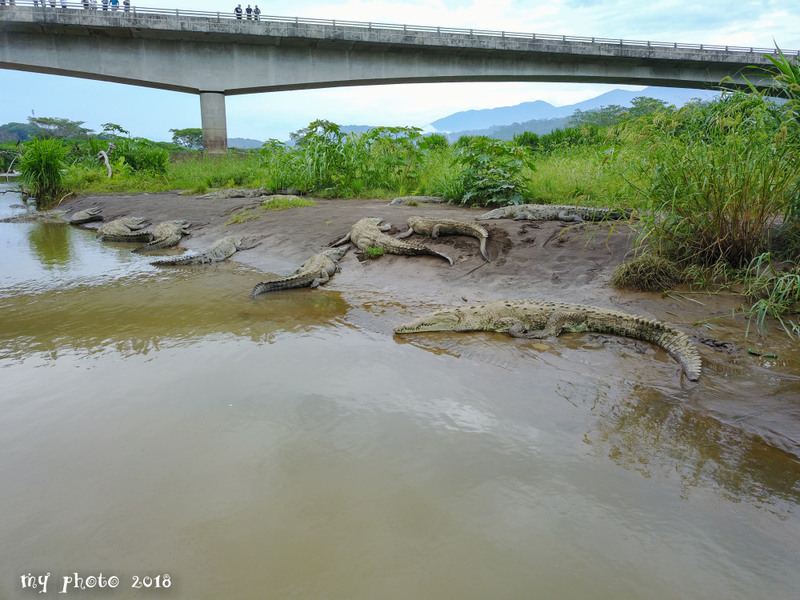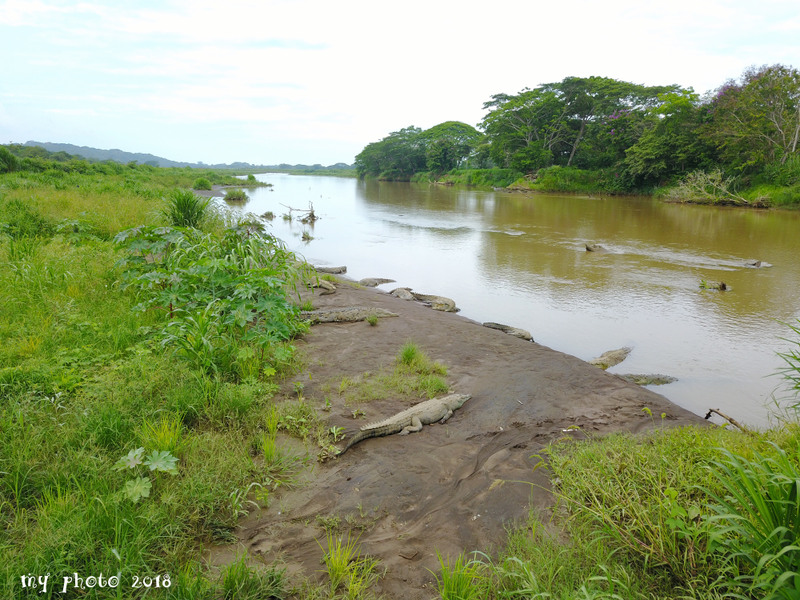 sorta lined up waiting for anything to float by.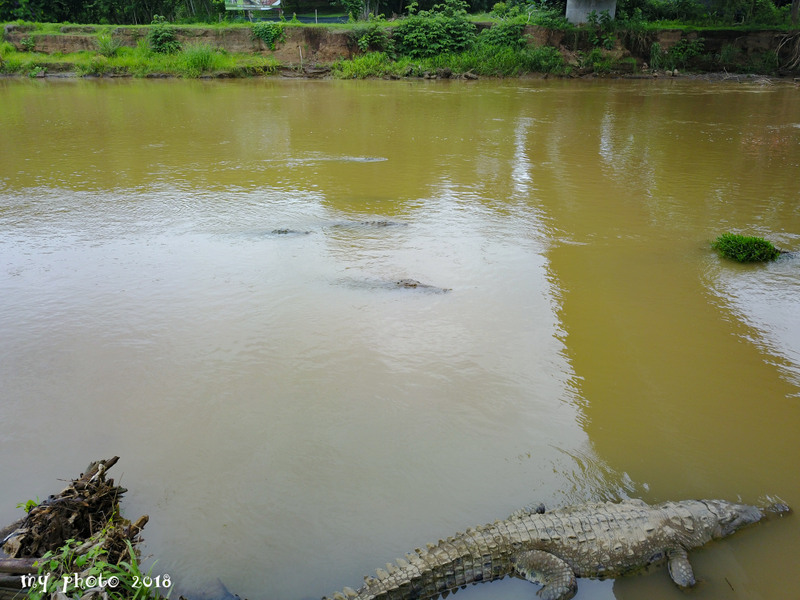 The bridge in all its glory!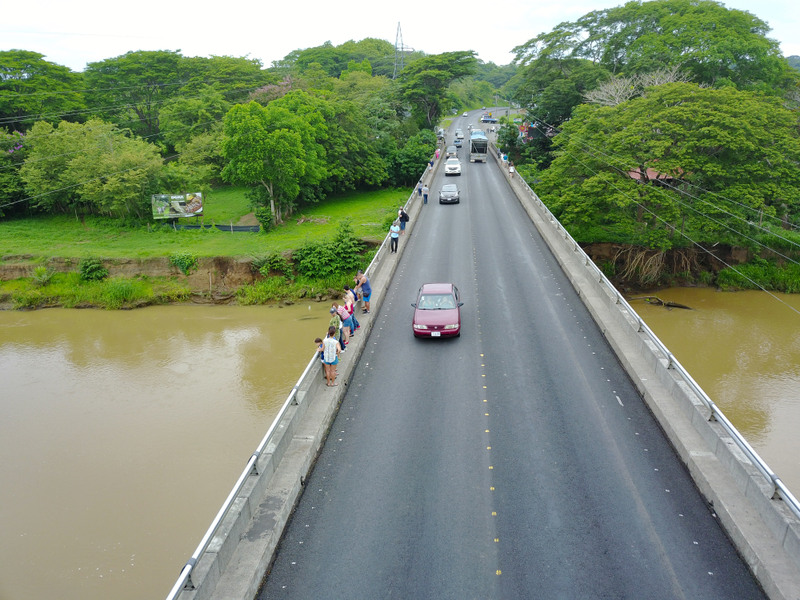 We could spend a day here but a scheduled 5 hour drive towards San Vito needed to happen. On the way we noticed very few herps but this was the first green iguana of the trip.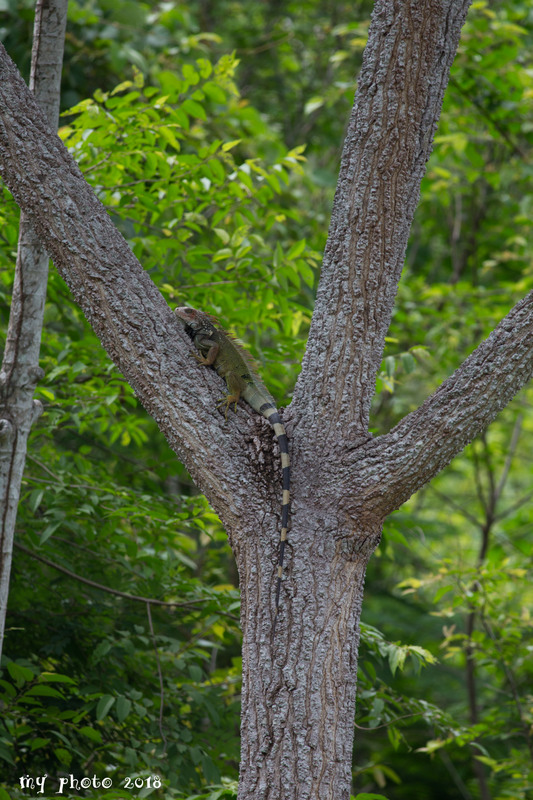 When we finally arrived at Las Cruces Biological Station we checked in, had lunch, and then didn't worry about looking for meals for 5 days. Here is a small sample of the included meals for the two eco lodges we visited during this 5 day span.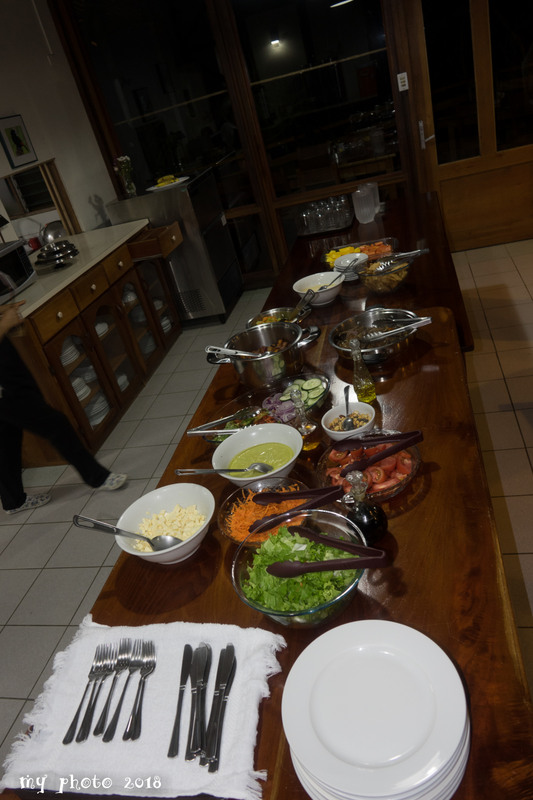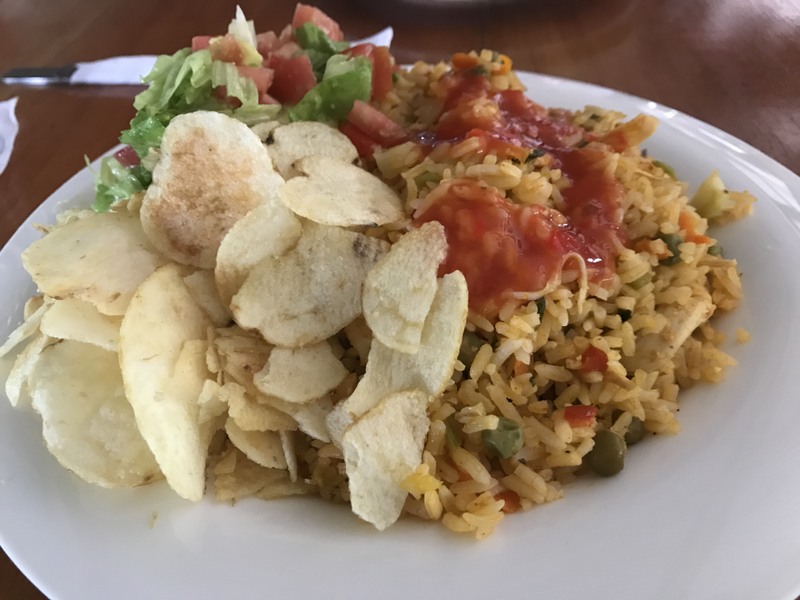 Alright got some of the meals out of the way, lets get back to herps!
The First night featured a handful of snakes and more than a few frogs, here is the portion that I was able to take pictures of.
medium sized bothrops found crossing the trail.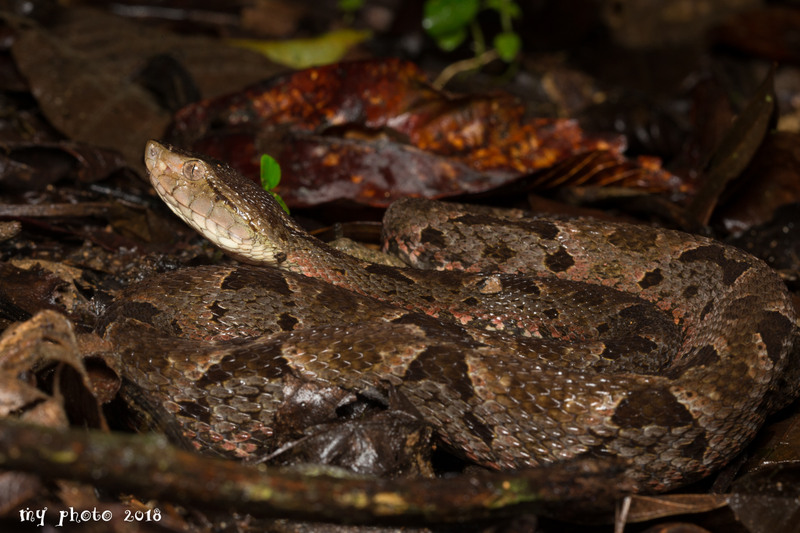 brilliant forest frog, Rana warszewitschii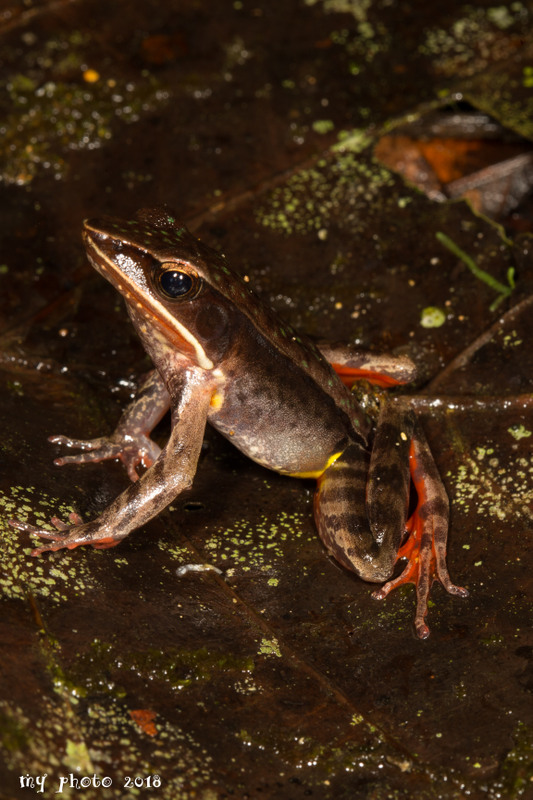 Pristimantis c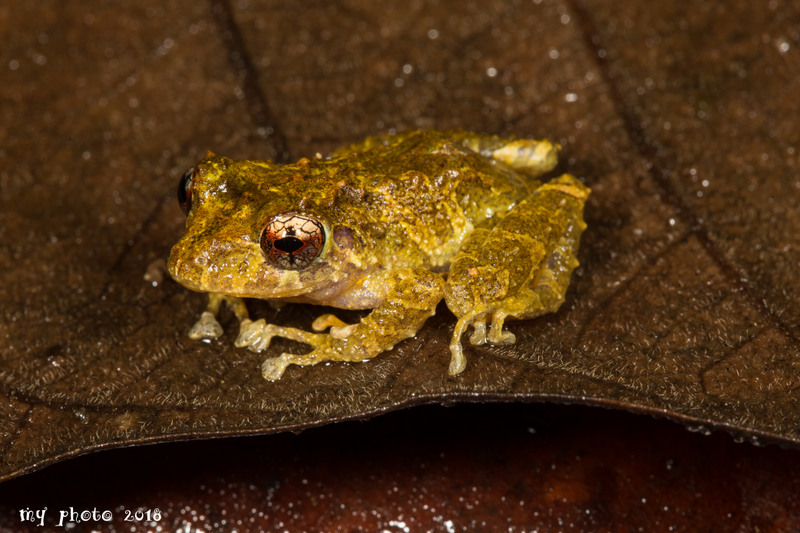 At this point it was getting late and we decided to make our way towards the bed for the night. To our surprise a few feet before the home stretch this atropoides was coiled on the left side of the path. Probably my most excited moment for any venomous snake in CR over the 4 trips!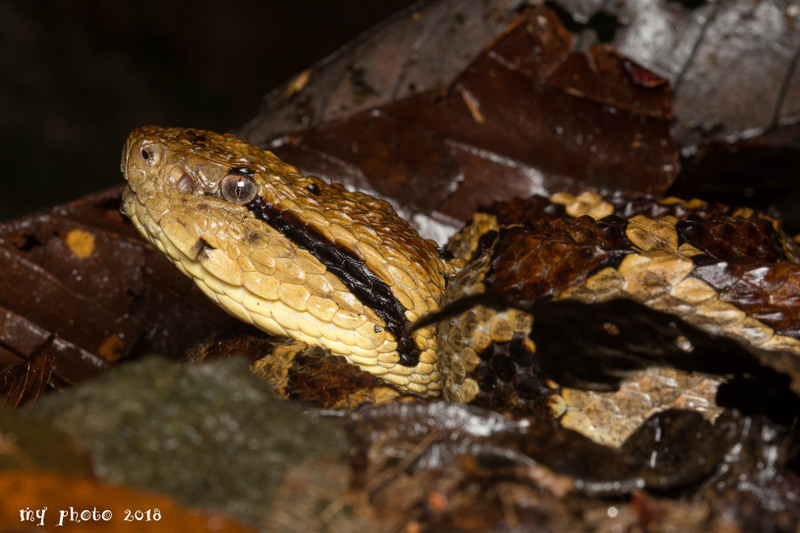 The next morning this image was made a couple feet away from where it was found and released, after an inspection by the local resident guide who was eager to take a look.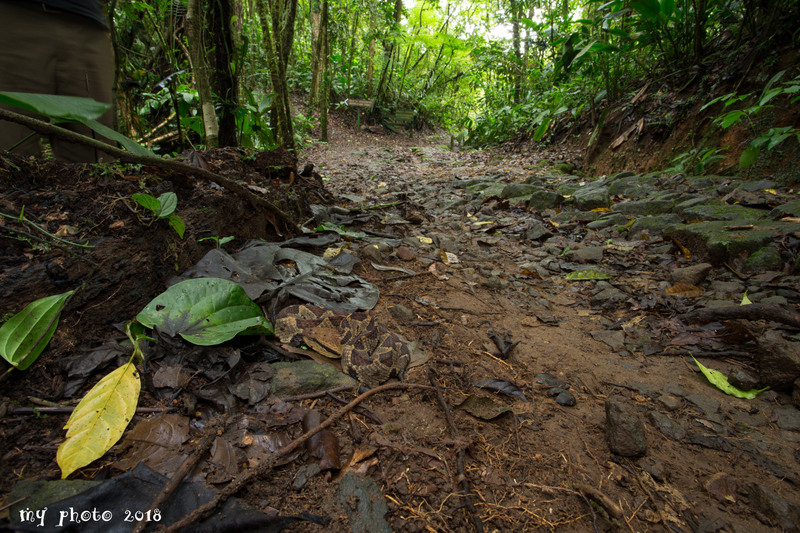 Backing up a bit here are a few herps from when it was still dark 8-9 hours earlier.
black spotted glass frog, Centriolenella prosoblepon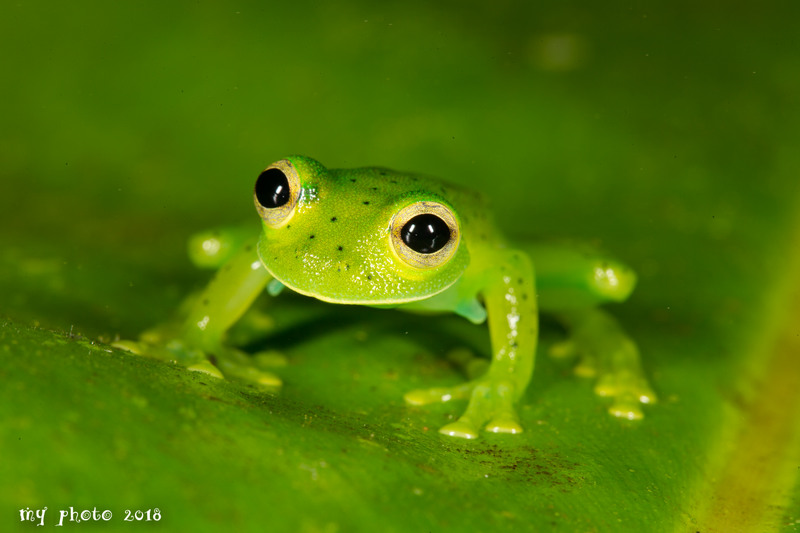 a few Ptychohyla legleri were noticed in and around water but they proved difficult to find.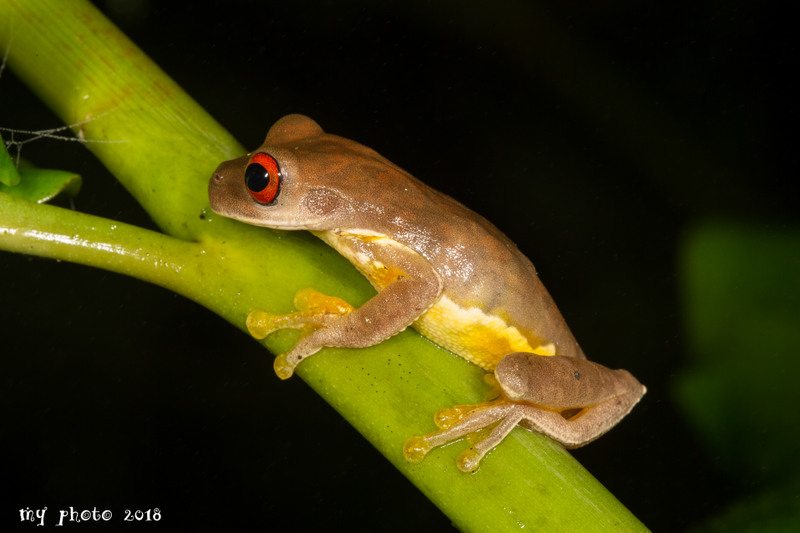 and a day time image of the same species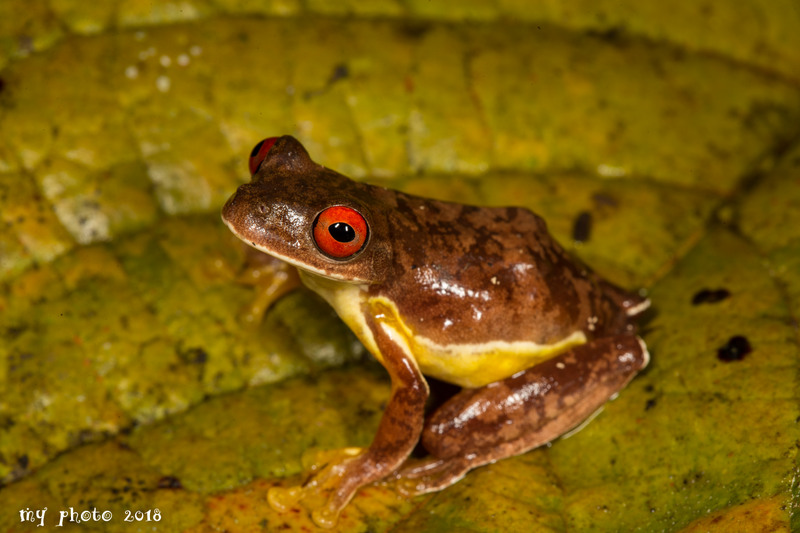 The next day was our first and only full day to soak in the property, we walked around with the local guide who happened to be big on herps, here are a few things that were noticed during the daylight hours.
2nd biggest moth species in the world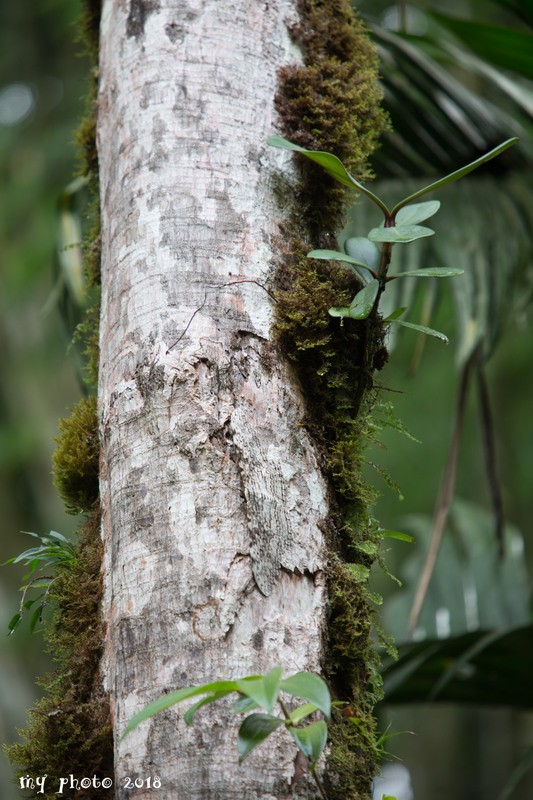 Us taking images of the jumping viper from the night before.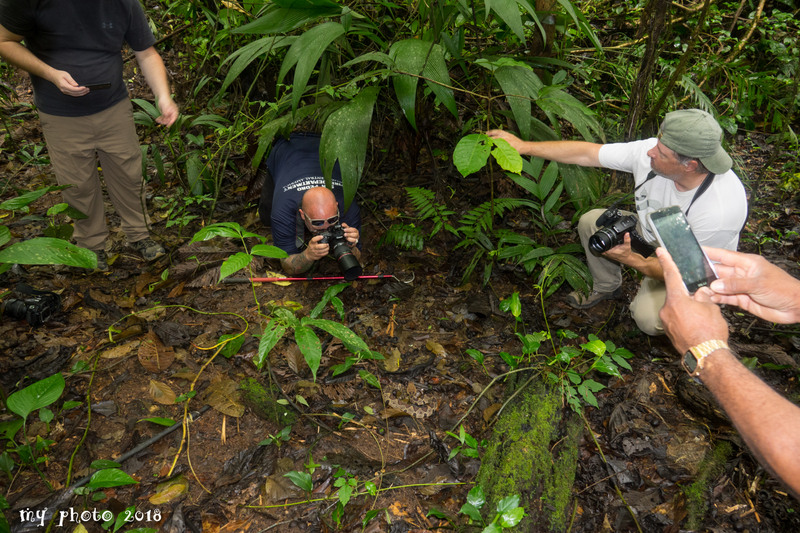 the dog dog that followed us all day chasing the wildlife.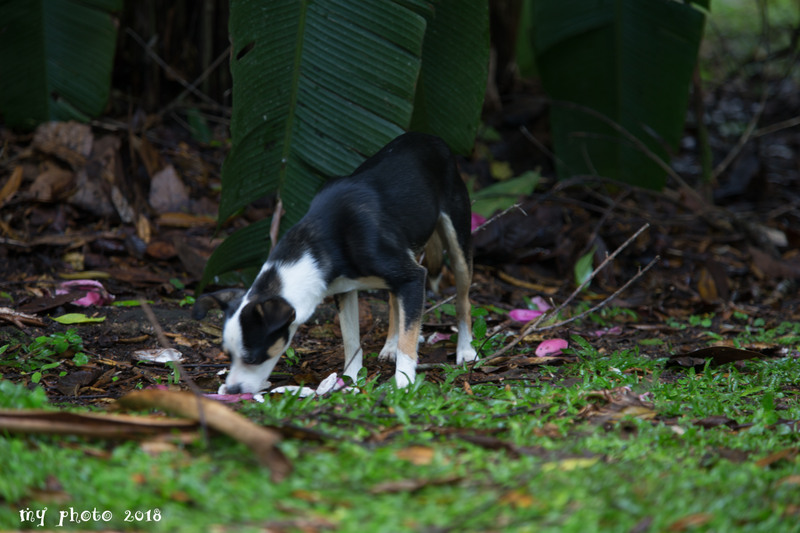 the look out into primary forest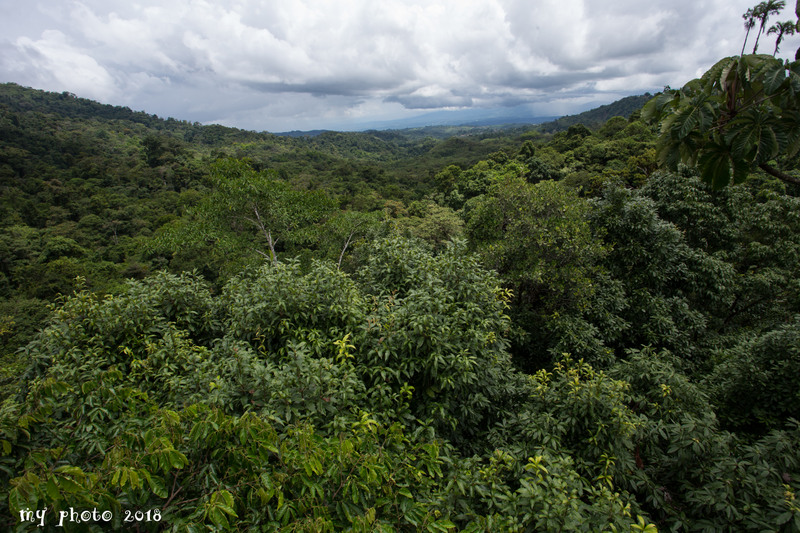 tortoise beetles pointed out by Arron Tuggle
And a Night lizard found underground in a box.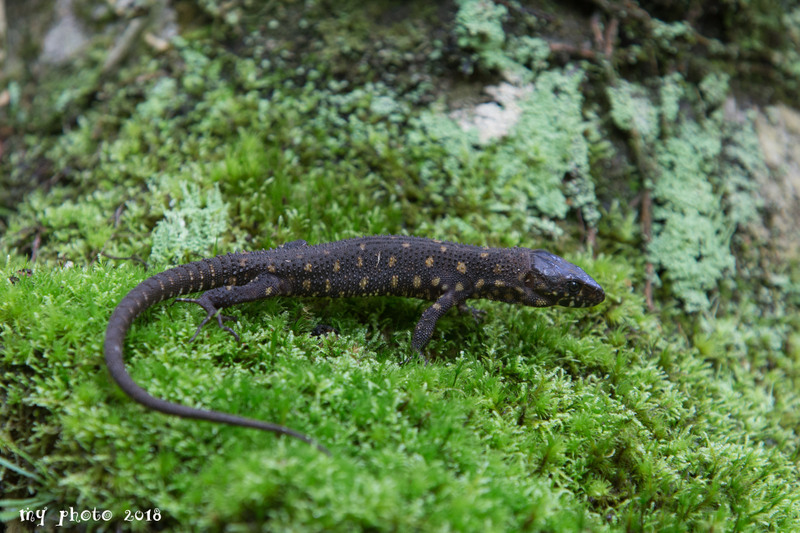 Eventually we rested up, had a good meal, and set out with our new friend in search of herps, here are the results.
Four Bolitoglossa lignicolor were noticed as we walked a small stream.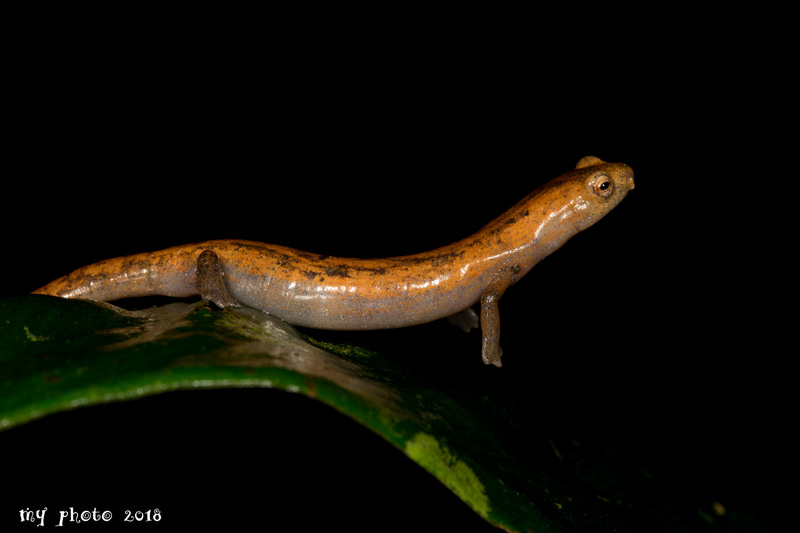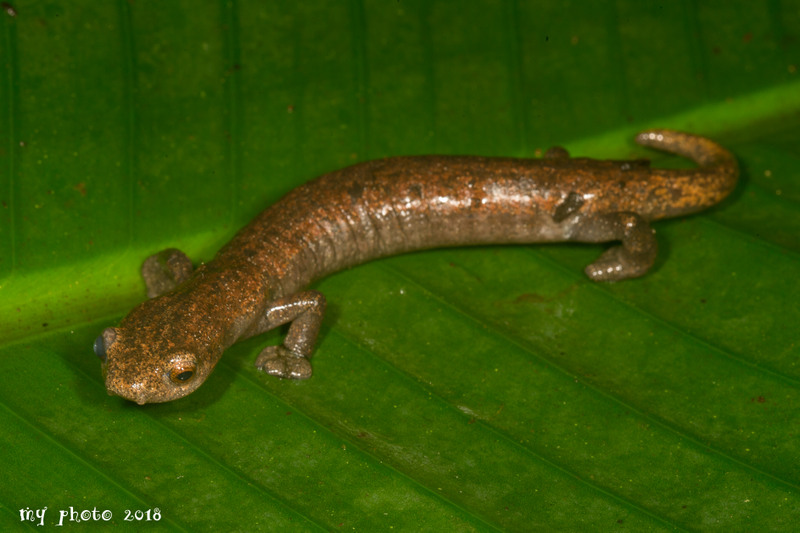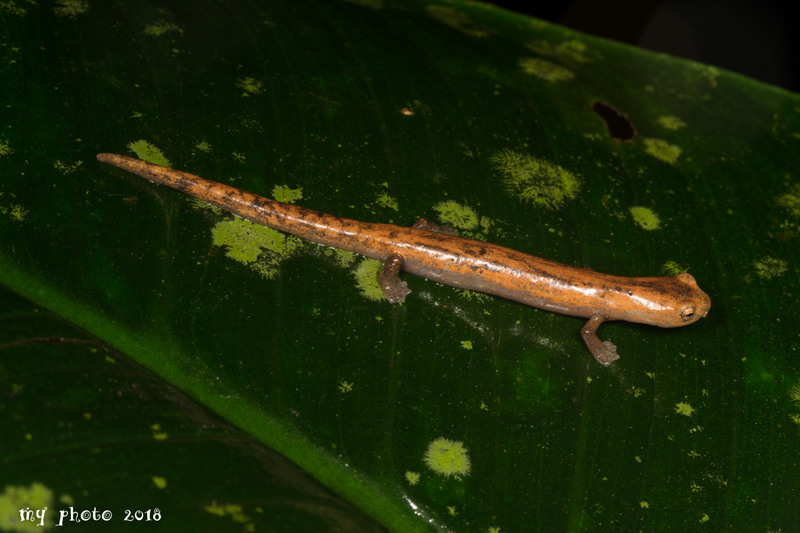 and more of the same glass frog species from the night before.
And then a tantilla schistose was above ground for a short time, a snake that I did not have an ID for at the time.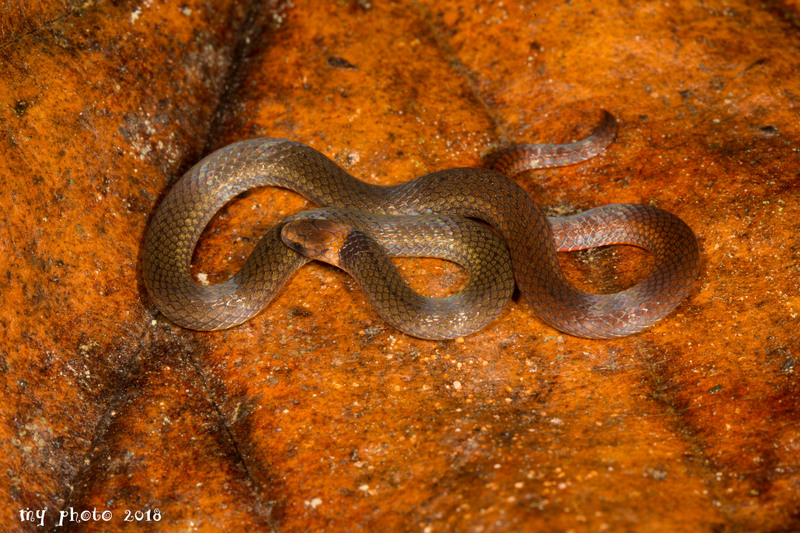 At some point while we were photographing salamanders (with the resident guide) and tantilla snake Nathan yelled, snake! I don't know what it is hurry!
The snake he noticed crawling at the base of a coffee tree was the number one leaf litter snake on our list. We were looking for the blotched palm viper but this was way better!
Nothopsis rugosus
odd little snake that was easy yet awkward to photograph.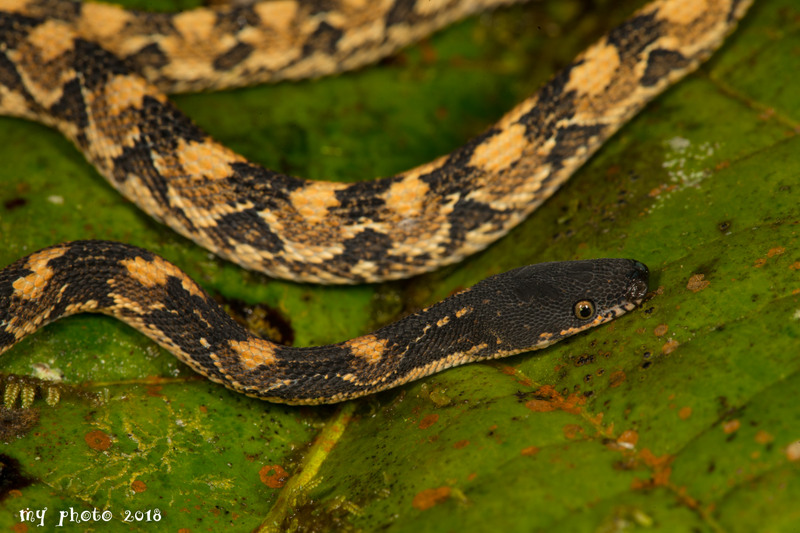 Moving on we shortly ran out of time and had to make a short cut, through secondary growth. Sounds safe right?

Near the end, this thing found my foot as I stepped on or directly beside its coil causing me to scream like a little girl for short period of time.

large adult A. mummifer
Later that night we found another surprise, as Arron was resting his leg on a log, this dork was resting in ambush on the other side.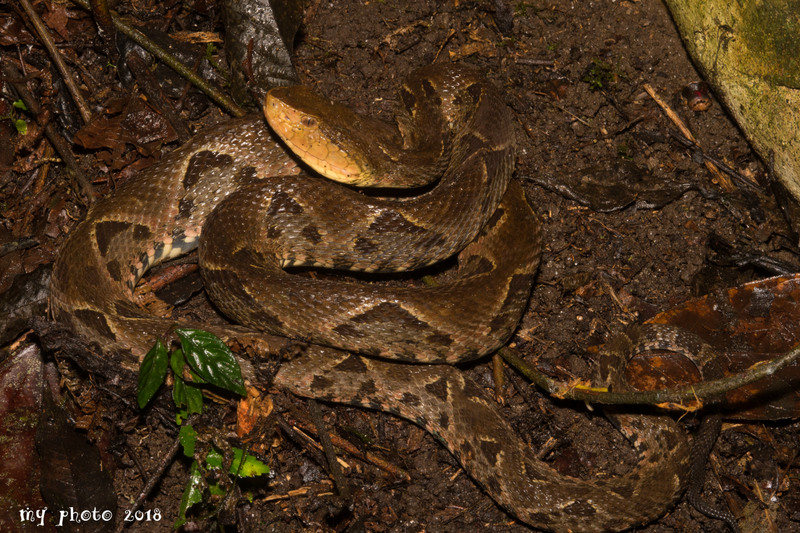 Also found in the area was this giant green anole.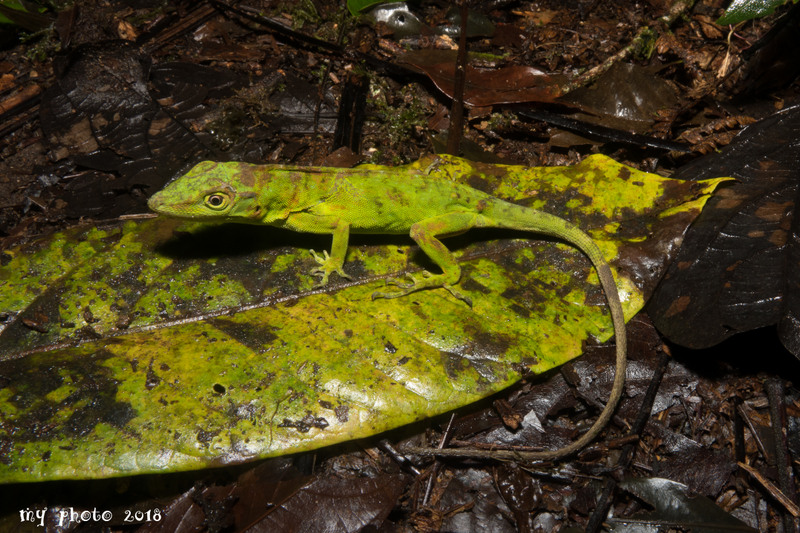 A climbing toad and a few duplicate frog species were found later that night, I've seen many climbing toads but they are always a treat.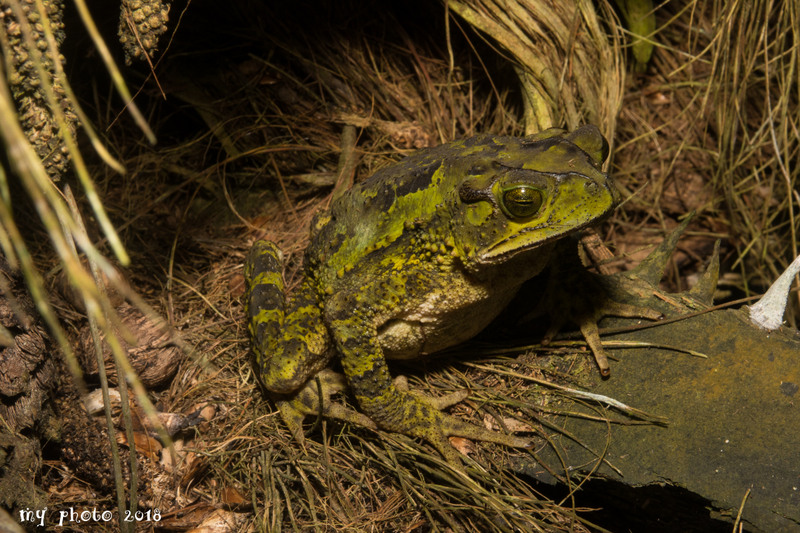 The Next morning was a quick breakfast, a photo session and then an escape.
Destination #3 was nearly 4 hours away in the OSA peninsula, not much was observed on the road but this king vulture greeted us as we pulled into the La Tarde wildlife area.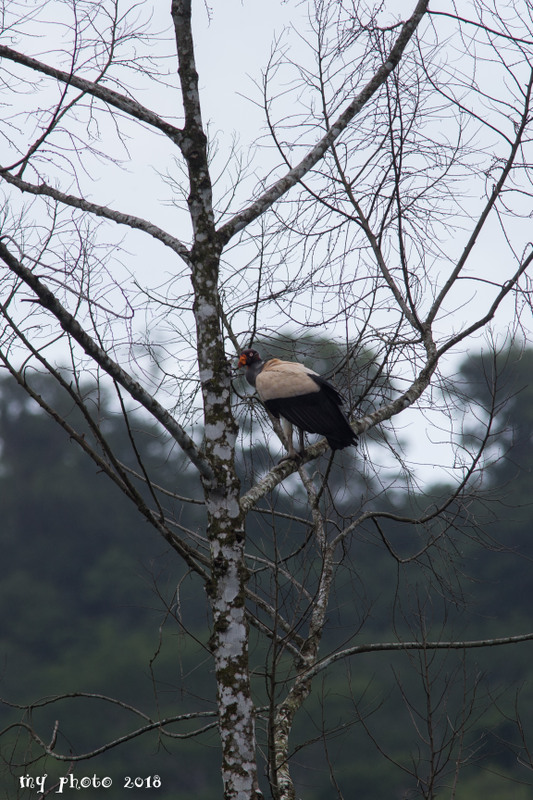 Although the vulture vanished after an hour these other staples were relevant for the next three days.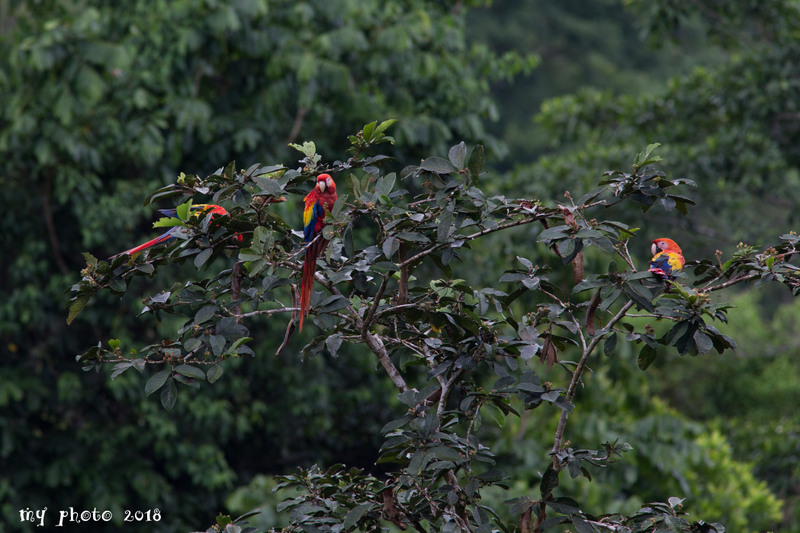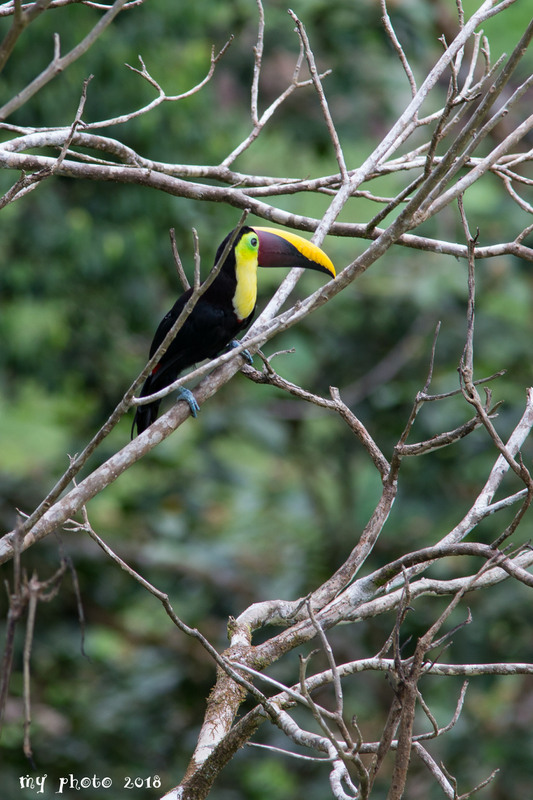 La tarde proved to be very tough herping lots of ups and downs and our feet grew heavy during the three days. Before I get to what we found I'll share a few images from a boat ride on night 3 of the osa. Should be pretty easy to figure out what we were up to.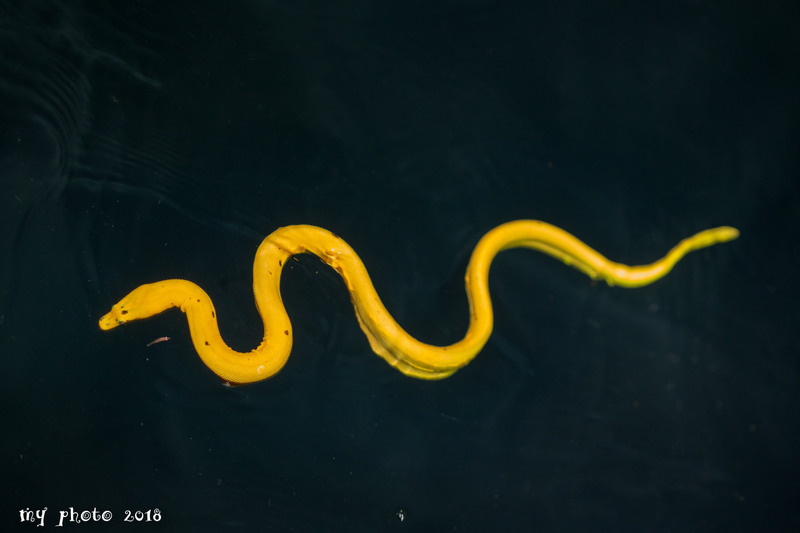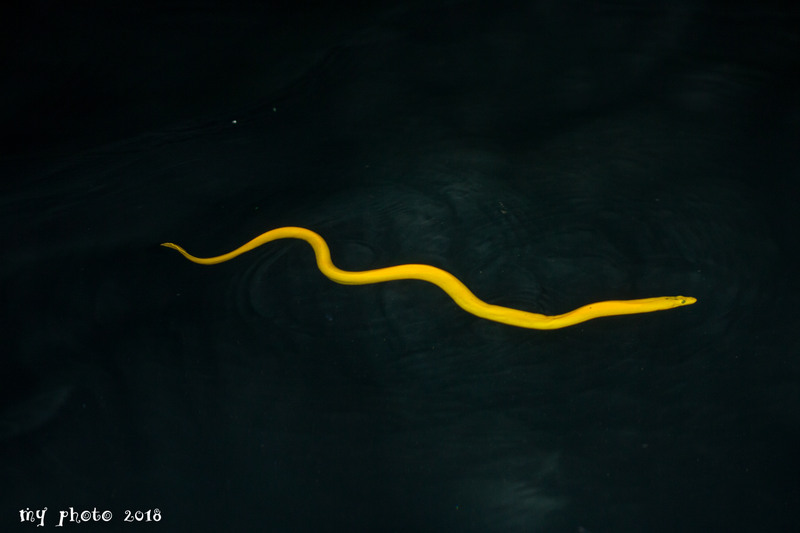 With that little detail out of the way we can get back to land herping, below are all the items found in the osa with the exception of the resident eyelash viper.
Oedipina pacificensis I believe.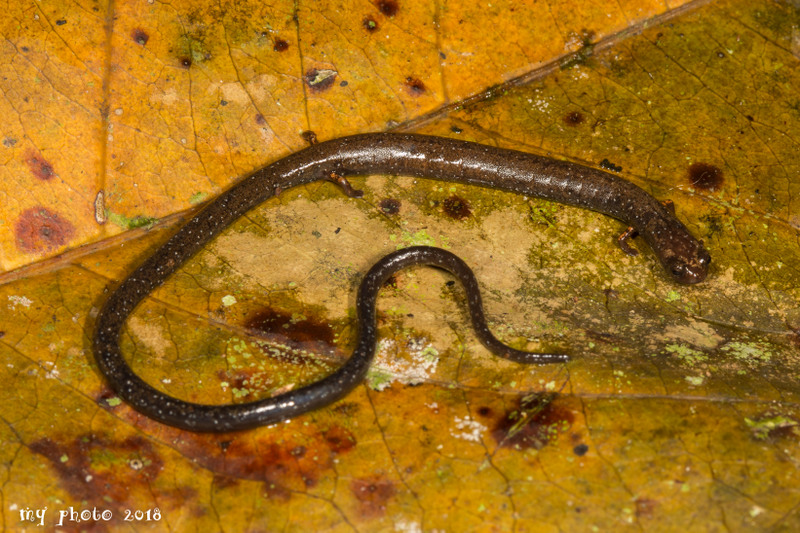 Phyllobates vittatus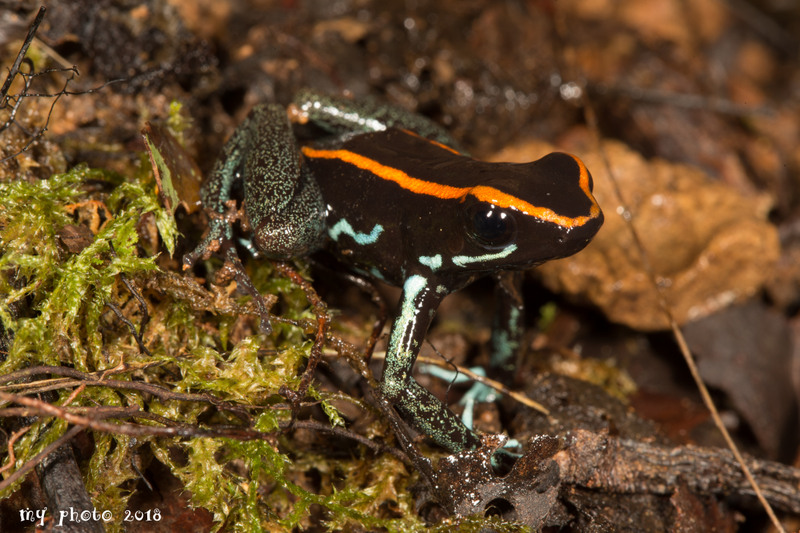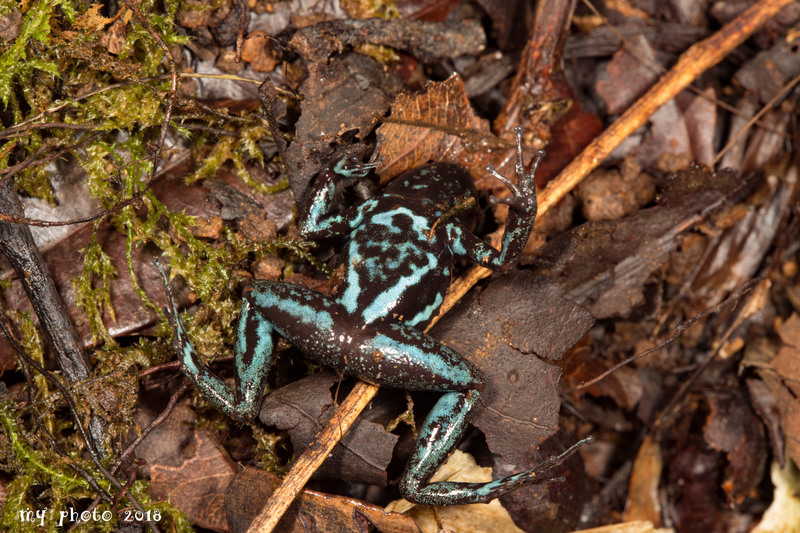 Phrynohyas venulosa, Costa Rican Milk frog
These were plentiful and a welcome site, Dactyloa frenata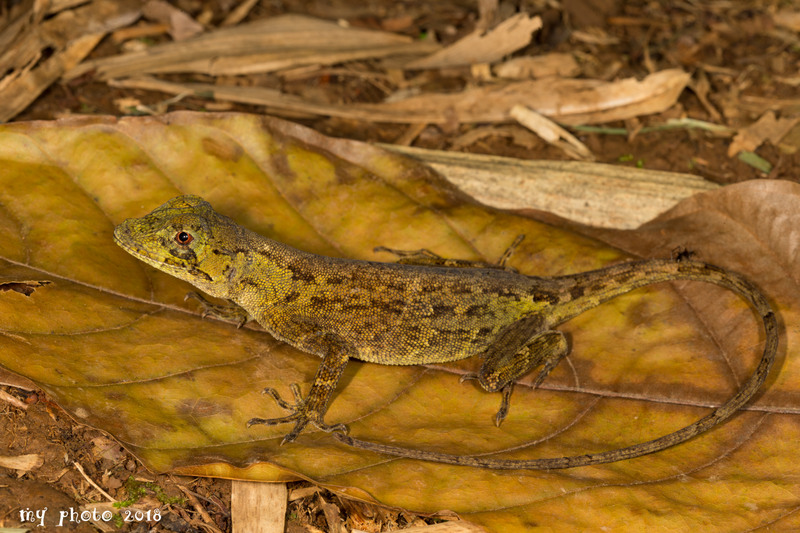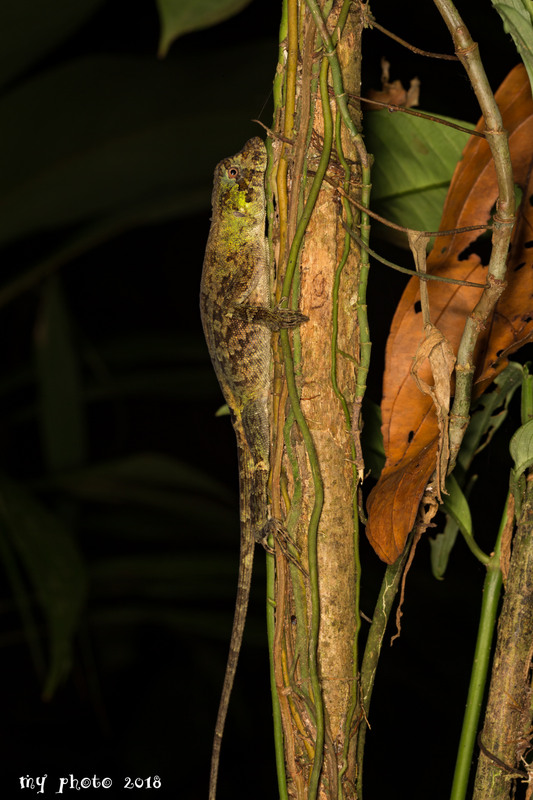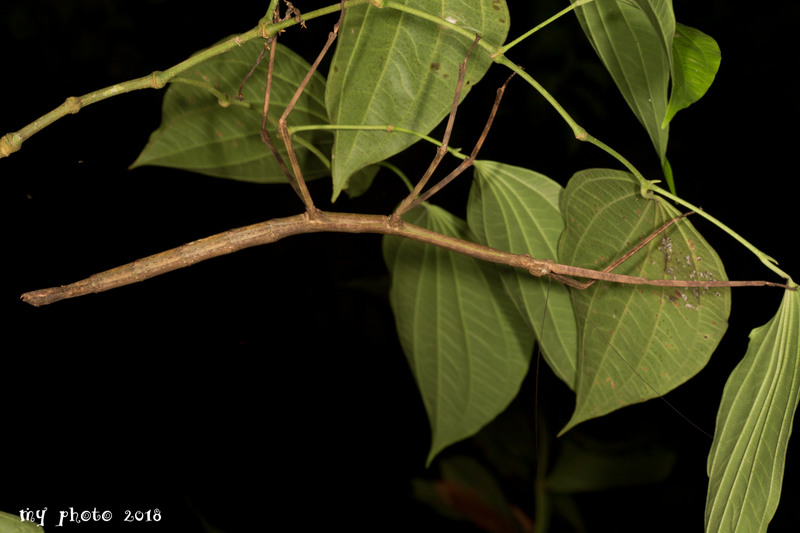 I've looked this cricket up once but I have already forgotten it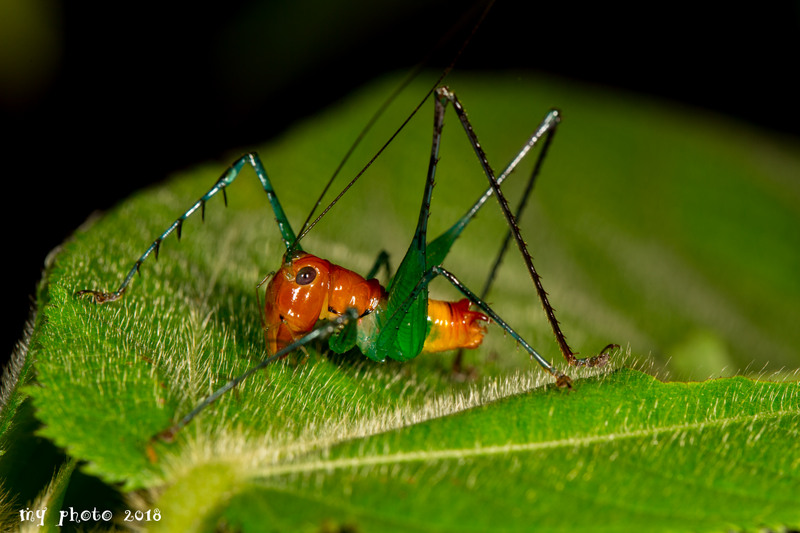 rocket frog meal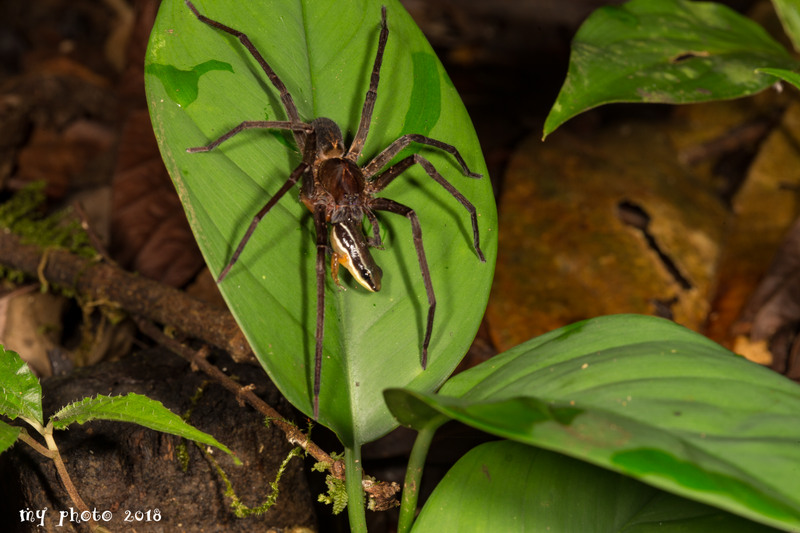 Like I said they seemed to be sleeping everywhere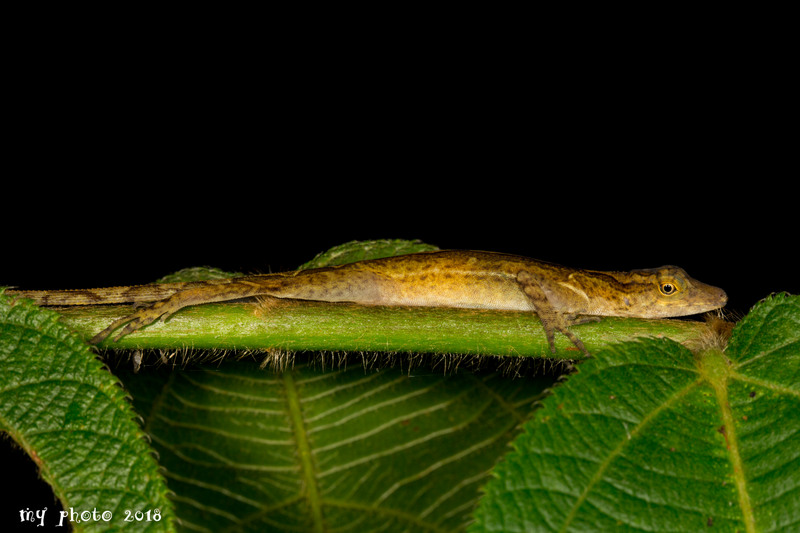 Lepsoma southi, cool little lizards that I thought was something else until further inspection.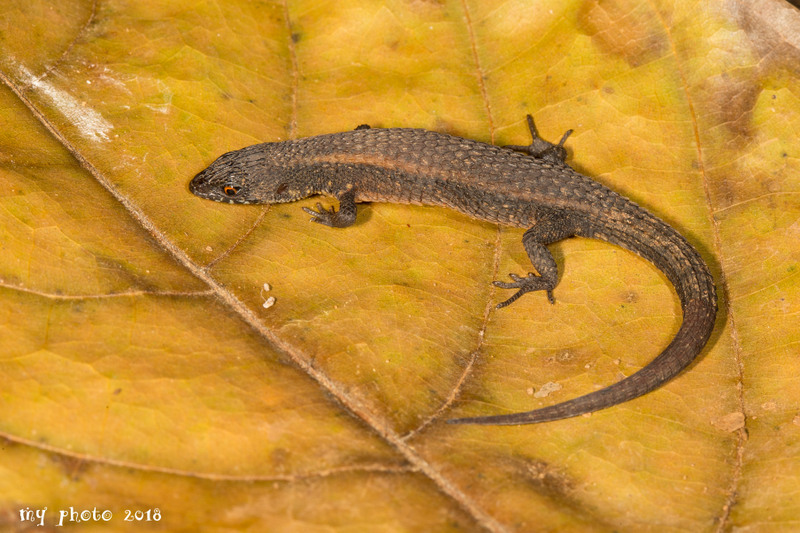 young spiny iguana before it escaped, or Jesus lizard.... when I put this together my brain was fuzzy as was my copy and paste tactics, after two hours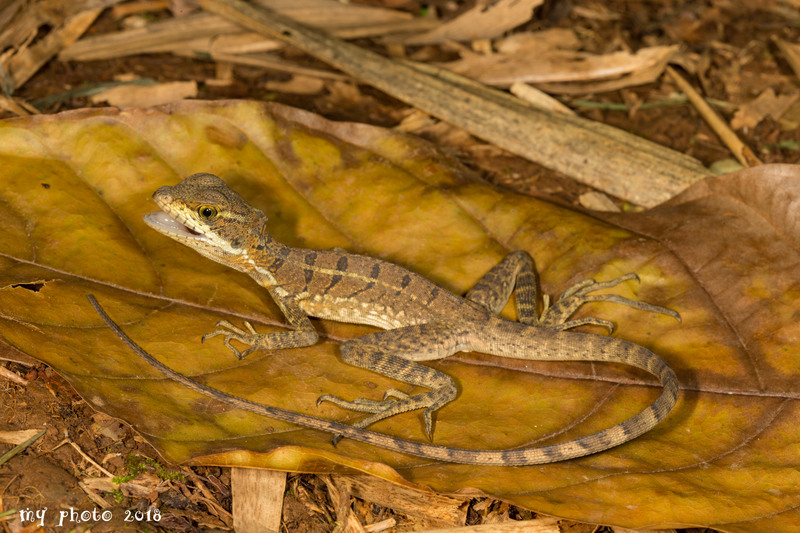 Sphenomorphus cherriei
Norops pentaprion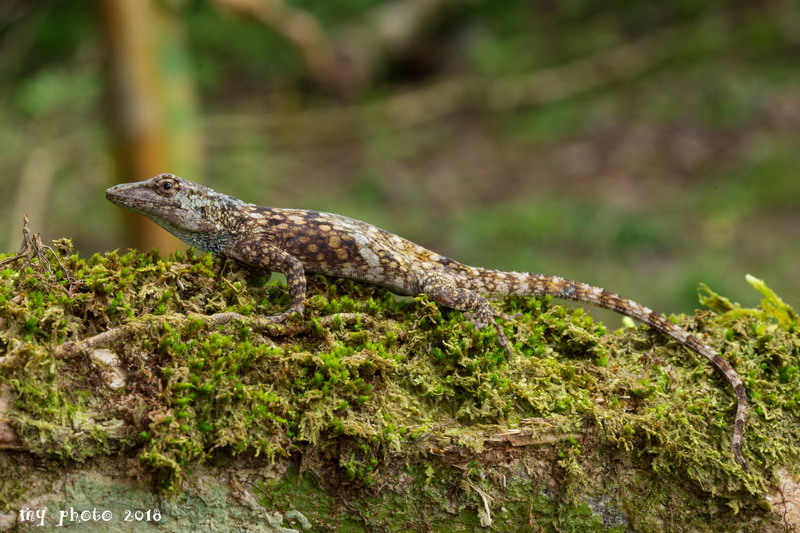 Clelia Clelia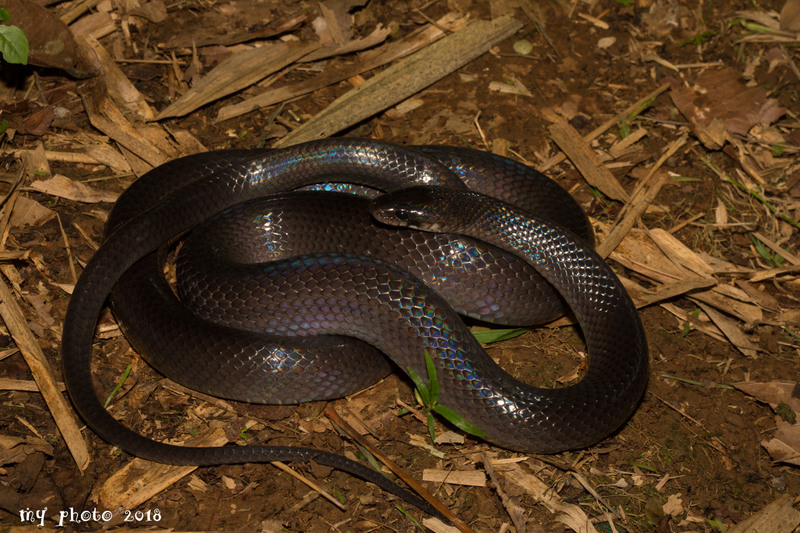 and the meal it gave up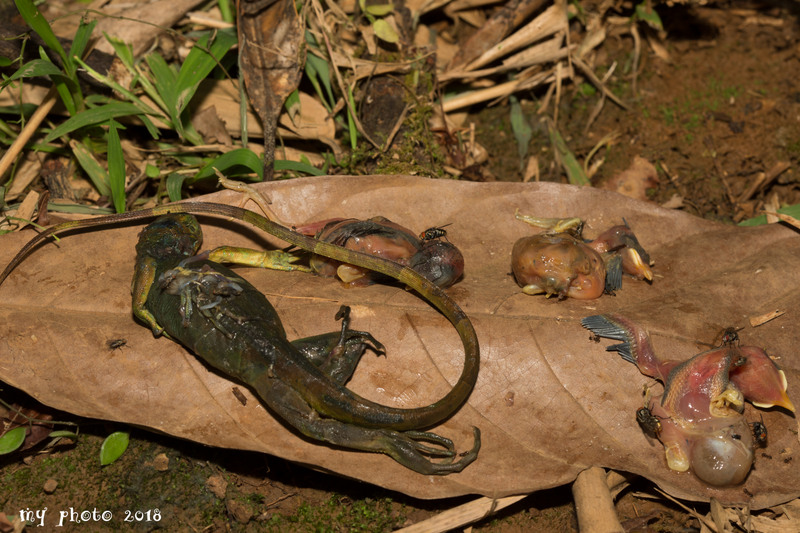 Another big highlight was this guy, I'm sure you all know what it is.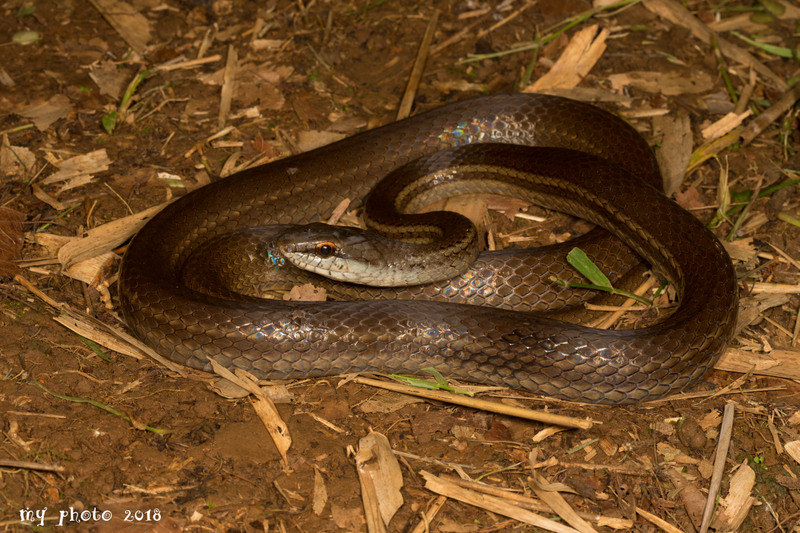 A large bird eater made itself present, they always show very well.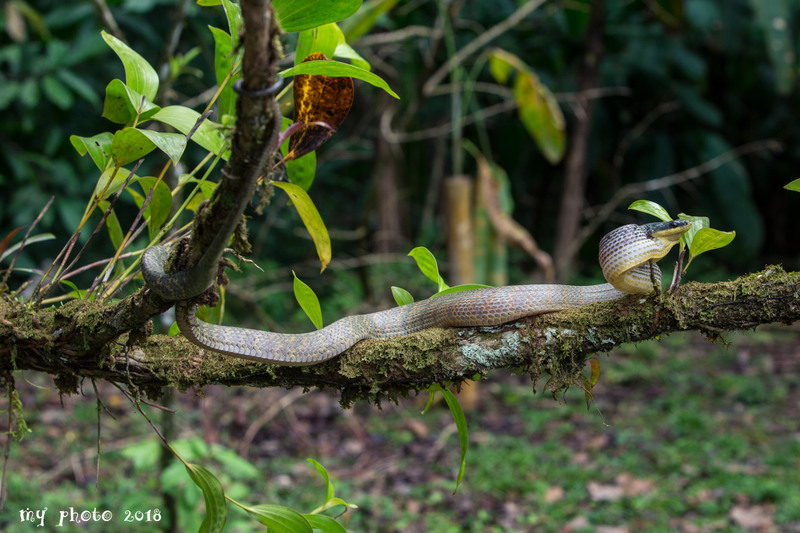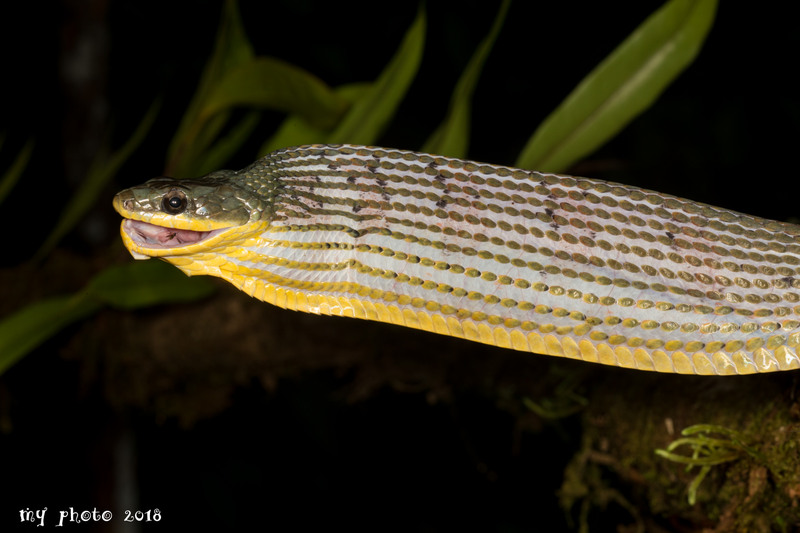 More glass frogs were found on the last night, Hyalinobatrachium valerioi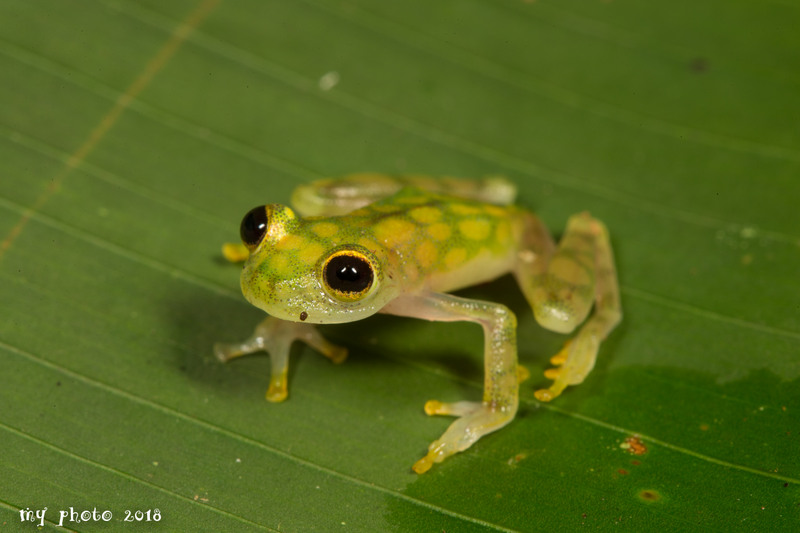 I'm probably missing a couple herps but we will move on with some habitat of the OSA and our sleeping quarters from the three nights.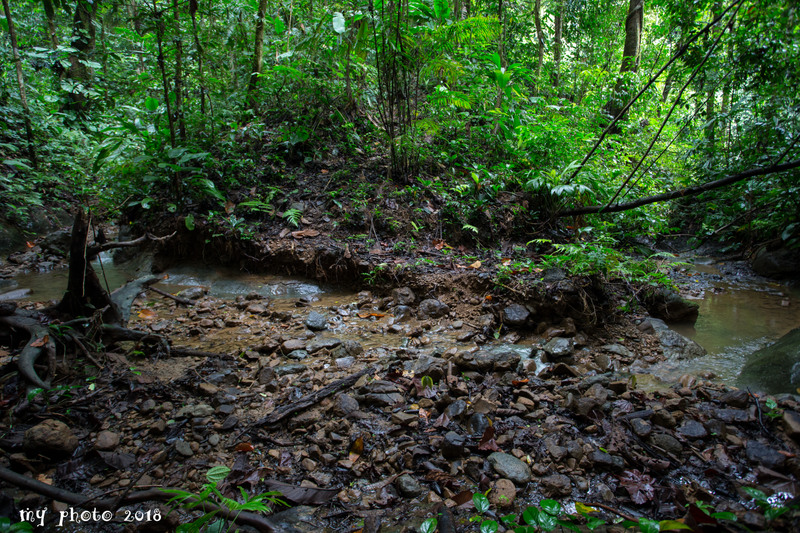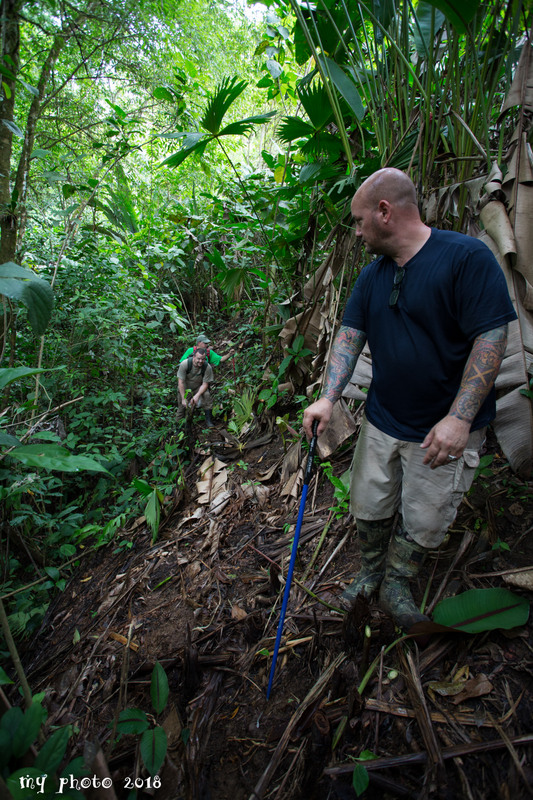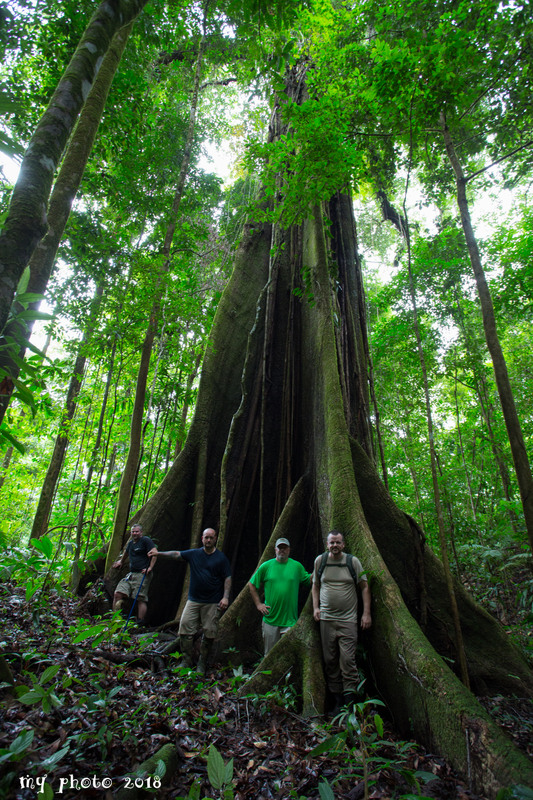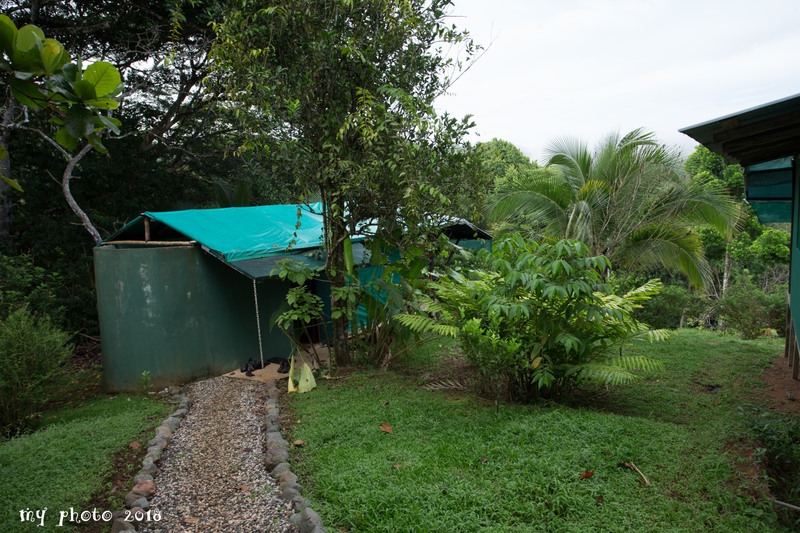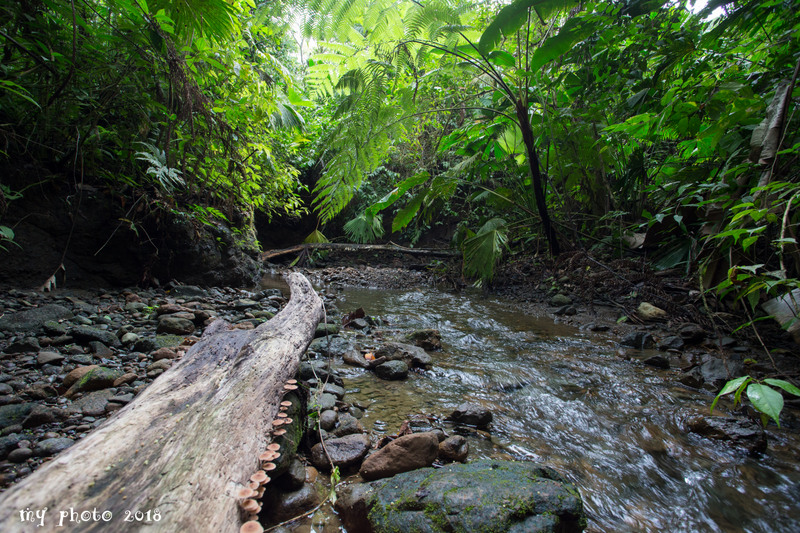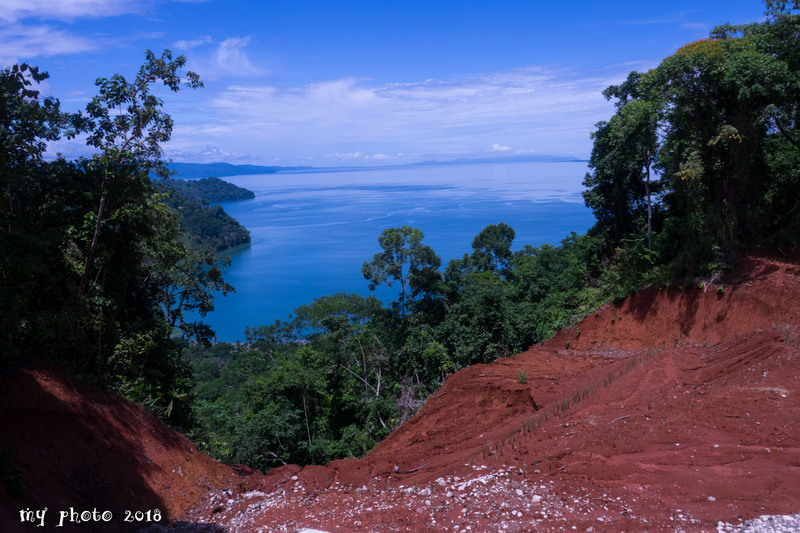 me with a young caiman after a quick release.
granulated dart frog that I never took a proper image of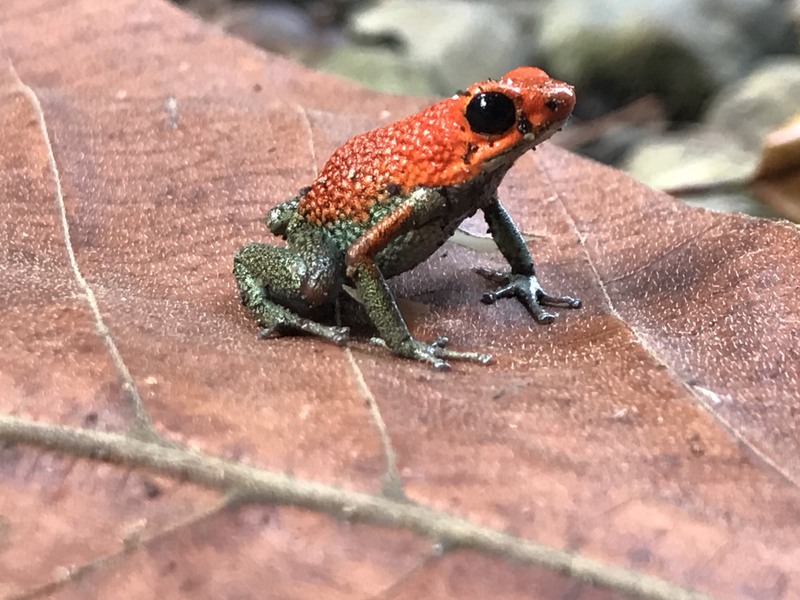 And just like that our time in the OSA was over and we decided to drive 8 hours north to the far border of the country, on the way this loxocemus bicolor was found in dead form
The drive was long but we were excited to see some dry forest stuff way up north, I forgot how long this takes so here is a mess of images from near Santa Rosa national park
The frogs and toads were going nuts!
Bufo luetkenii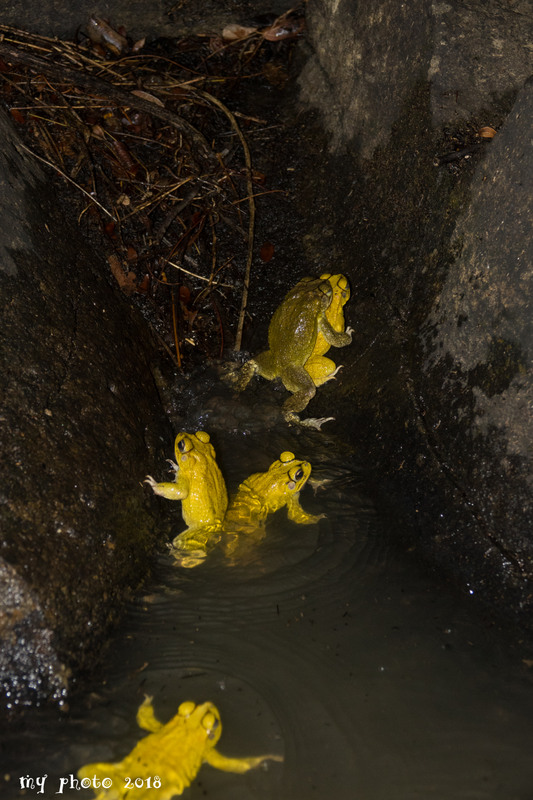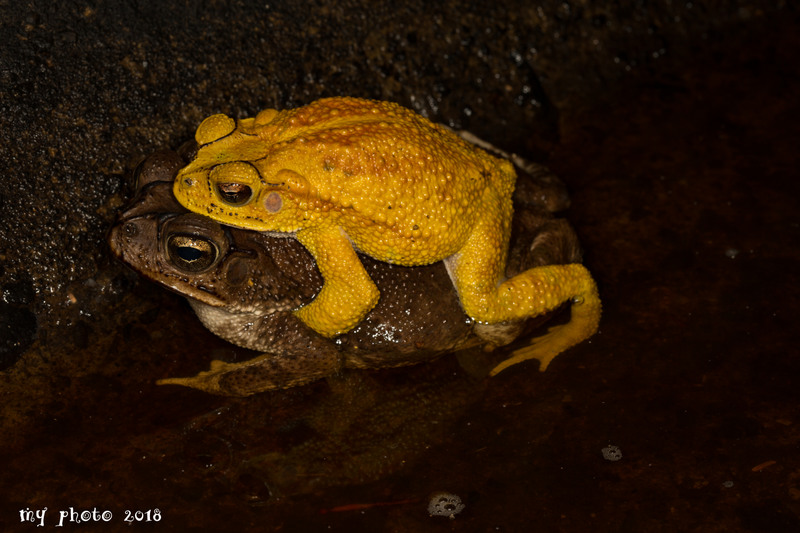 sheep frog were out in force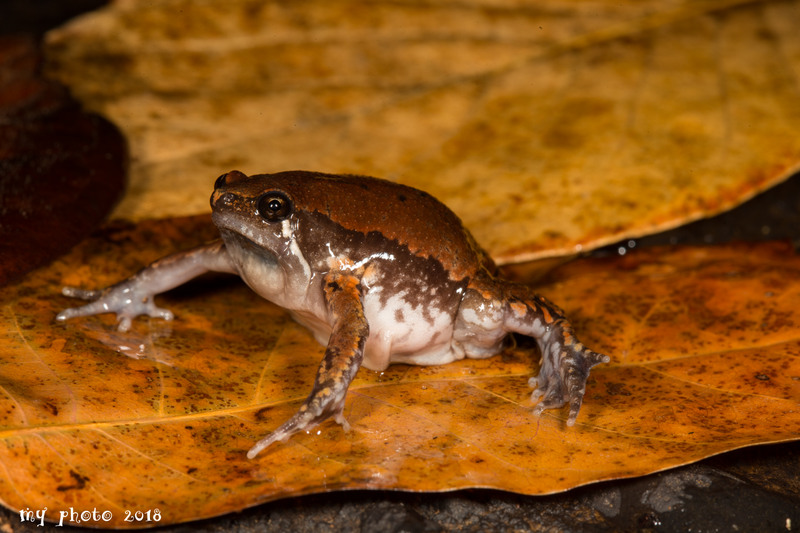 as was this south Texas gem found a few countries south of the Texas border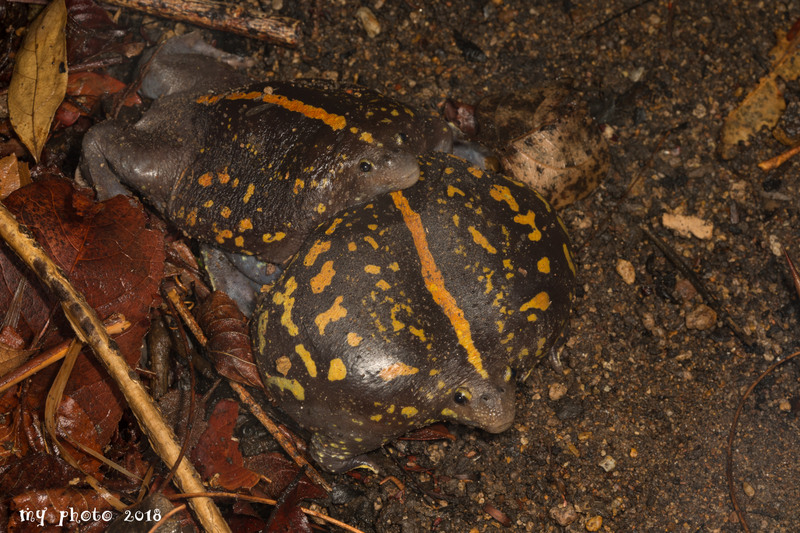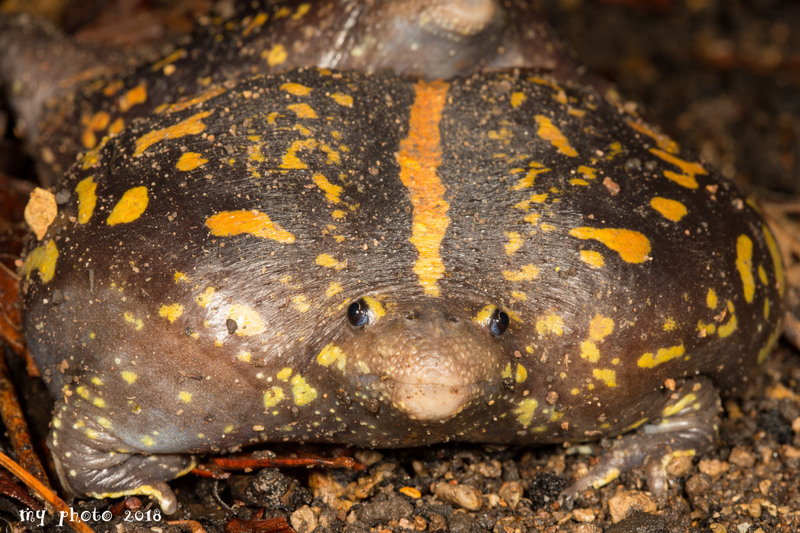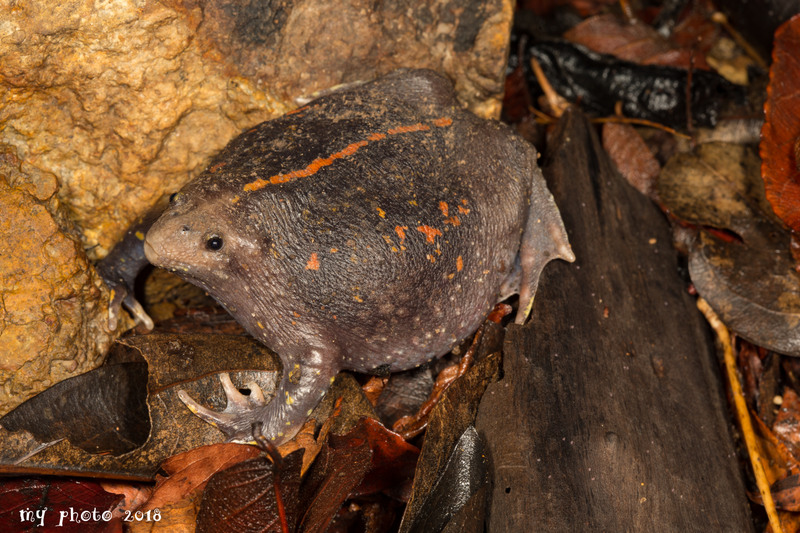 tungara frogs were a first for me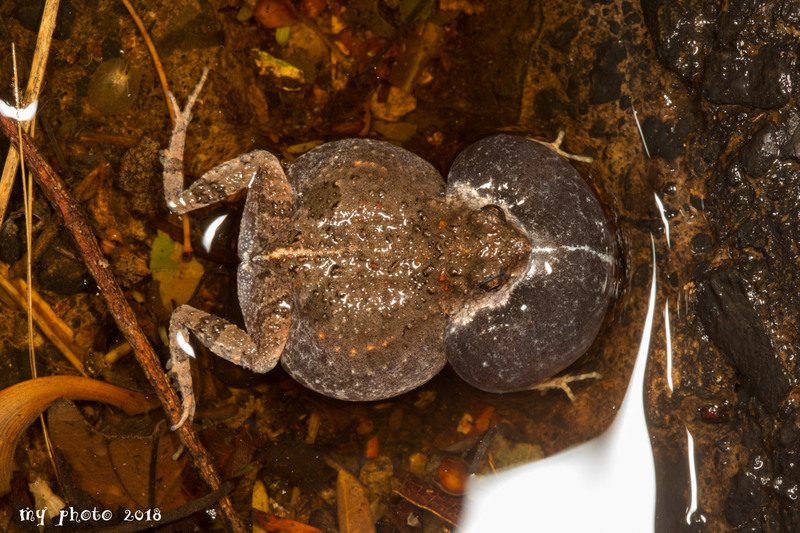 Mexican tree frogs were plentiful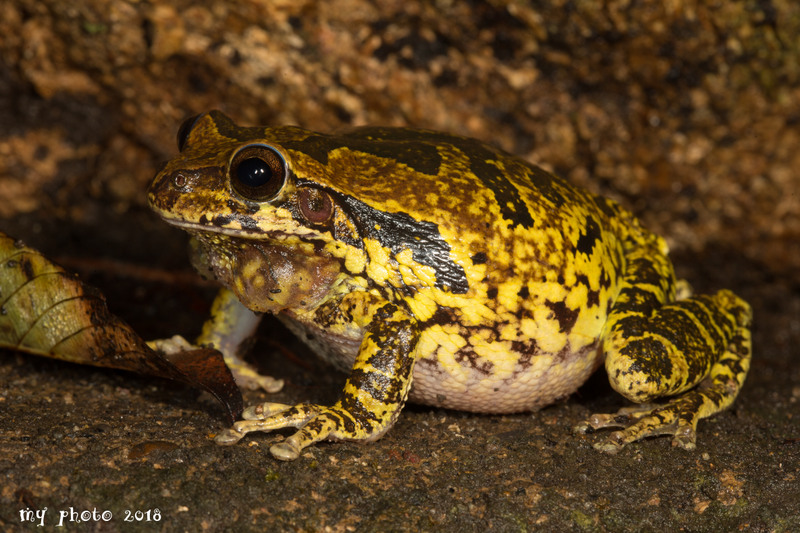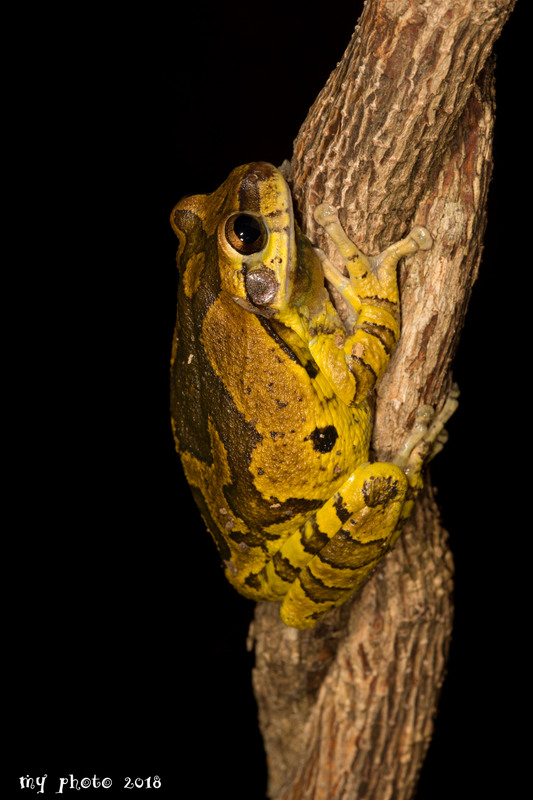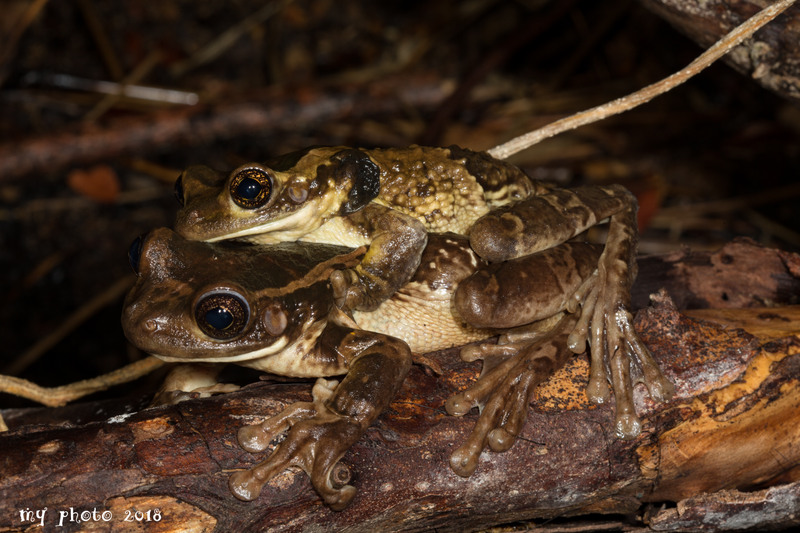 a Live bicolors was observed up north along with a Tapir that didn't see a lens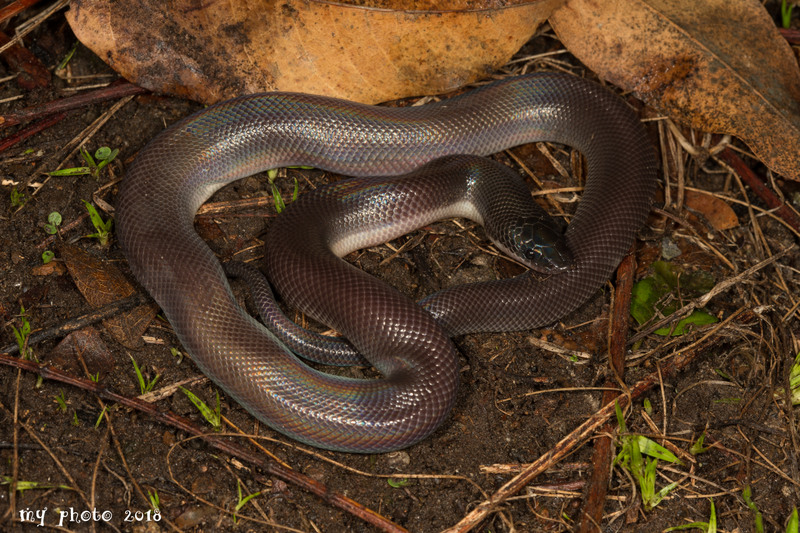 DOR milk snake was also found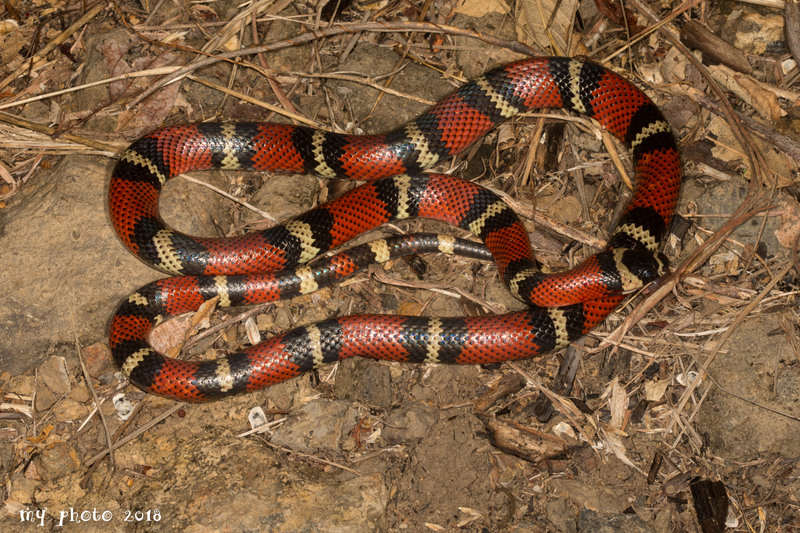 my favorite form of Leptodeira, nigrifasciata are always a nice surprise!
and annulata which was most common
we noticed a couple boa constrictors and a couple DOR rattlesnakes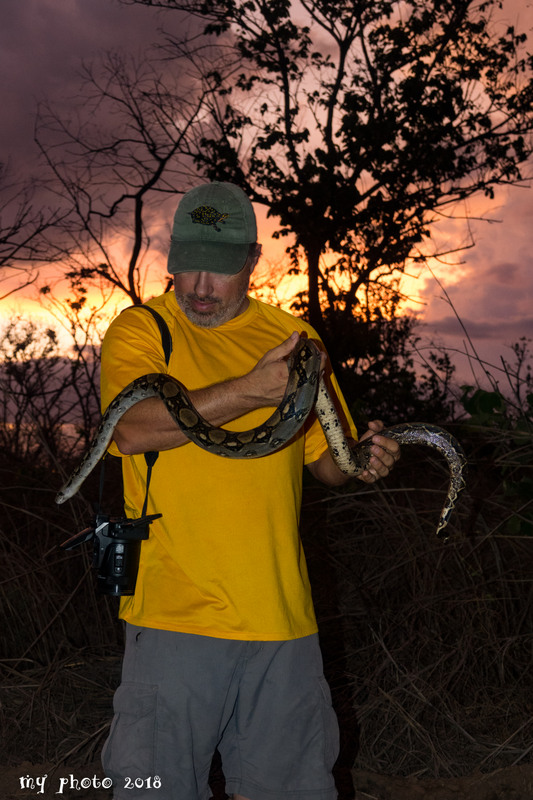 At some point the previous night my finger made a couple wrong turns after slippage on rocks.
Still healing but it feels and looks much better

The Jumbo and the neonate version of the trimorphs were out in force.
scorpian and scorpion moms were present on rock walls.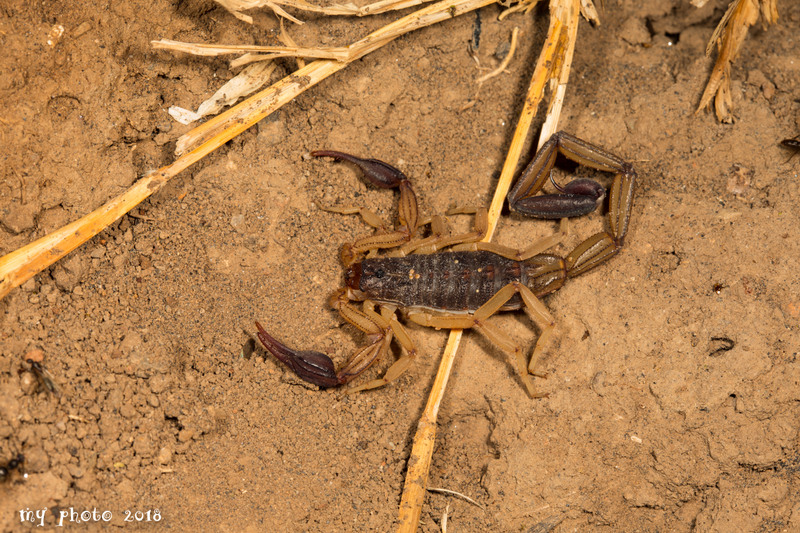 Sibon anthracops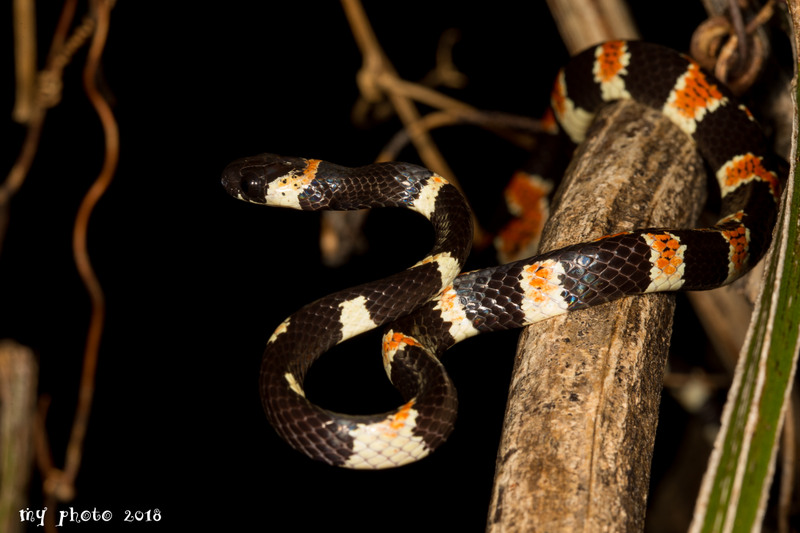 Geophis brachycephalus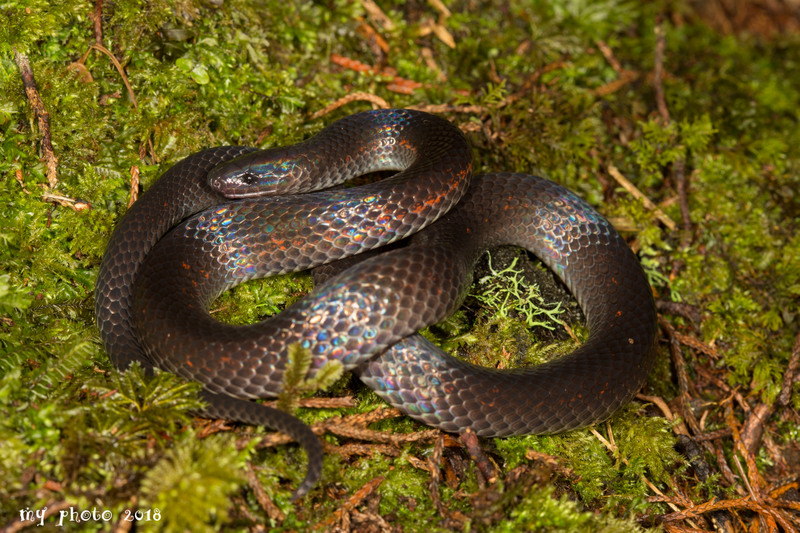 Rhadinea serperaster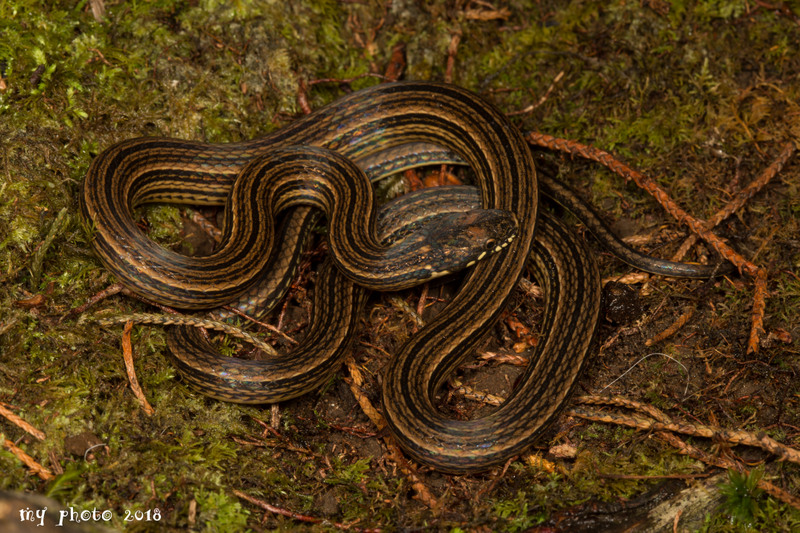 Geophis hoffmani
Well heck, I know I'm missing a few things just like I'm missing Costa Rica, I'll proof read in the morning and touch up a few details. Until then I hope you enjoy some of these finds as much as we enjoyed finding them!
The trip ended as around 4:30 AM as I left the group for a flight to Houston, this was my look for a couple hours as I waited a connection to Dallas.
The next trip is already in the planning stages....... WHO'S WITH ME?

R.edwards