My wife spent some time as a missionary for our church in California and has wanted to get back, especially to the Morro Bay area. We decided to go for our tenth anniversary. We went over spring break and had a lot of fun, it is such a beautiful place if you ever get a chance to go. Many thanks to everyone who helped with tips and what not, it was a great trip! I will be including all wldlife found, not just herps. We knew going in that we just wanted to see as much as we could.
We picked my oldest daughter up from school and headed west.
We stopped for dinner at the first In'n'out burger we found (Kingman, AZ), ate in the car and headed out across the Mojave. We arrived in Barstow late that night and went straight to bed. We woke up to this:
We grabbed some breakfast and headed out towards Morro Bay. We stopped along the way to look for Desert Tortoises and didn't find any but did find some boards to flip and turned up a few lizards: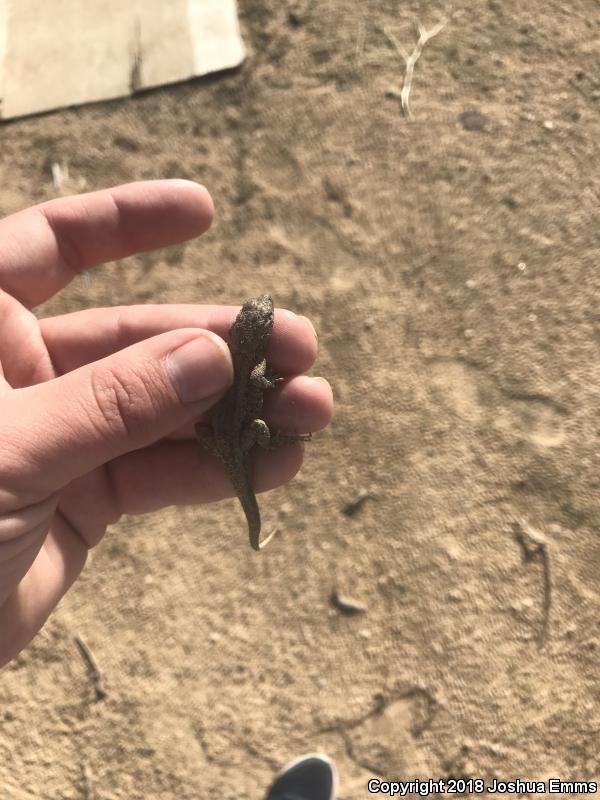 Western Side-blotched Lizard (
Uta stansburiana elegans
)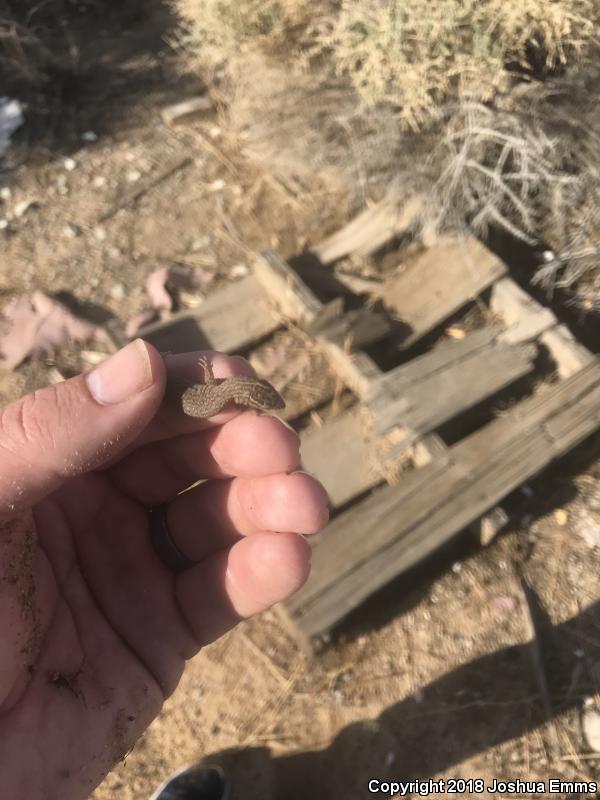 Desert Night Lizard (
Xantusia vigilis vigilis
)
We headed out to Bakersfield and were looking for Gregarious Salamanders and didn't find any, but did turn these up:
Western Side-blotched Lizard (
Uta stansburiana elegans
)
Millipede
I also heard some treefrogs calling but was unable to find them. I did record them though.
We grabbed lunch in Bakersfield and then headed over the mountains toward the coast. A friend directed us to a spot to find some things so we went ahead and checked it out:
Coast Range Fence Lizard (
Sceloporus occidentalis bocourti
i)
The first board I flipped had this under it:
Western Redtail Skink (
Plestiodon gilberti rubricaudatus
)
Cool looking beetle
Western Side-blotched Lizard (
Uta stansburiana elegans
)
Southern California Toad (
Anaxyrus boreas halophilus
)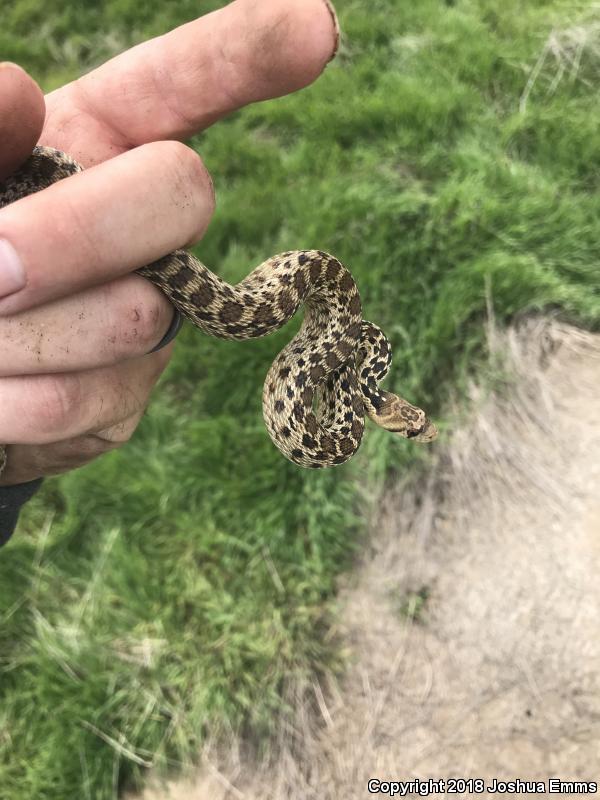 Pacific Gopher Snake (
Pituophis catenifer catenifer
)
Western Pond Turtle (
Actinemys marmorata
)
We headed toward the coast and stopped at another area my friend pointed us to that had a couple boards to flip and turned up this: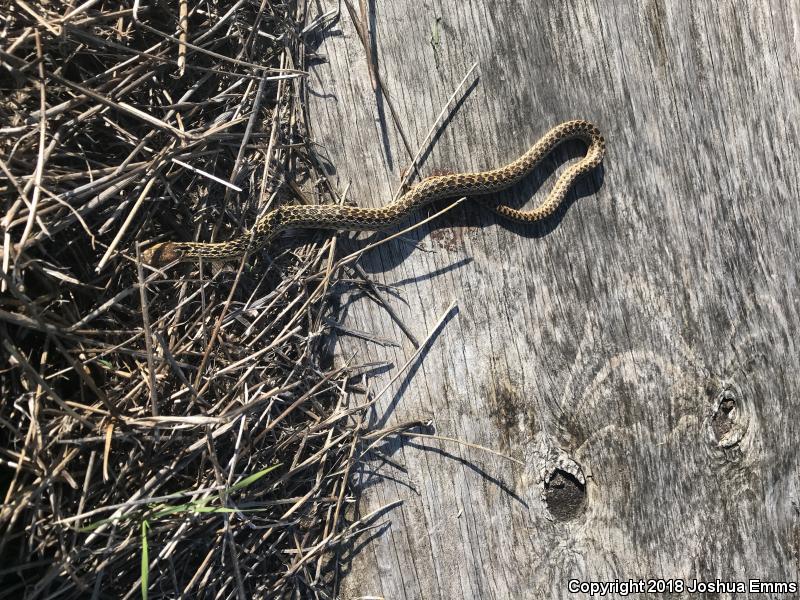 Pacific Gopher Snake (
Pituophis catenifer catenifer
)
We headed into Morro Bay. In preparation for the trip I had used Google Earth to find some areas to possibly flip. All of them except one that I found were located on private property behind gates. The one that wasn't was interesting. I kind of found it by accident. I found roads that went by creeks and zoomed way in and it took me to street level. So I started cruising the road and turned the camera angle and saw a bunch of boards piled up on the side of the road! I looked at the imagery and it was from 2012. We figured it wasn't likely to still be there, but why not check it? SO we went by and it was gone, but I got out to check closer anyway and did find a few fragments of plywood. I flipped the biggest piece and found this:
Monterey Ensatina (
Ensatina eschscholtzii eschscholtzii
)
We went and checked into our vacation rental and decided to go down to the bay. I had heard that sea otters were fairly common in the bay and did some research and found a pier that was supposed to be a good place to find them:
It didn't disappoint! This was the only pic I was able to get because we had to chase kids around and make sure they didn't fall off the pier!
We went to grab some dinner and were driving along the estuary when I spotted this:
Wild Boar
We picked up dinner from a burger joint in Los Osos, it was very good! Since we had just seen a wild boar, I had the wild boar hamburger! It was really good!
We got up the next morning and drove up the coast to a spot known for Elephant Seals. It did not disappoint, there were a few there:
There was more than just the seals:
This raven was flew over to us and just looked at us for a while, posed for some pictures and left. I'm guessing other people feed them.
This squirrel also posed for some pictures. He may look small, but now look at him compared to those seals!
I couldn't resist taking this forced perspective shot!
We continued driving up the coast for a while, then decided to head back to Morro Bay. It is just beautiful up there:
Fence Lizard
I saw an old corral on the side of the road and went and explored as it seemed to be on public property. I flipped one of the few pieces of cover and found this:
Black-bellied Slender Salamander (
Batrachoseps nigriventris
)
We stopped at a few pullouts on the way back:
Harbor Seals
California Quail
Politicians...I mean Turkeys...
We went back to our vacation rental and made dinner and relaxed.
The next day we went and found a playground for the kids.
We decided to try looking around an oak forest:
Drywood Termite workers
California Alligator Lizard
(Elgaria multicarinata multicarinata
)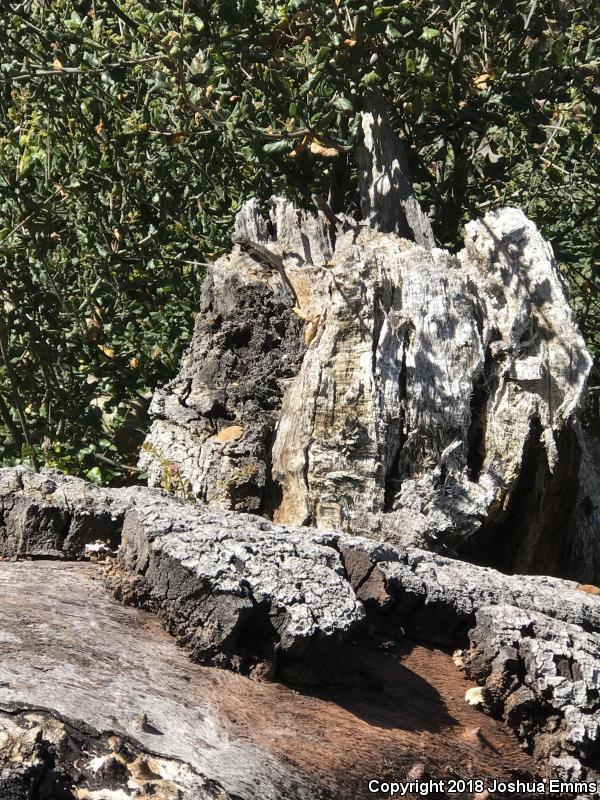 Coast Range Fence Lizard (
Sceloporus occidentalis bocourtii
)
The next day we met up with a friend I met on the NAFHA facebook group. He took us hiking on a nice trail to the coast:
Western Pond Turtle (
Actinemys marmorata
)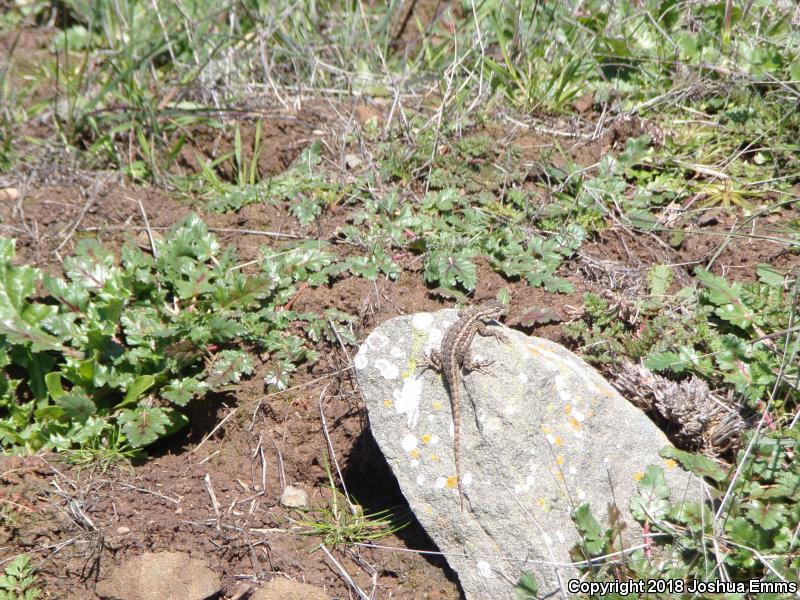 Coast Range Fence Lizard (
Sceloporus occidentalis bocourtii
)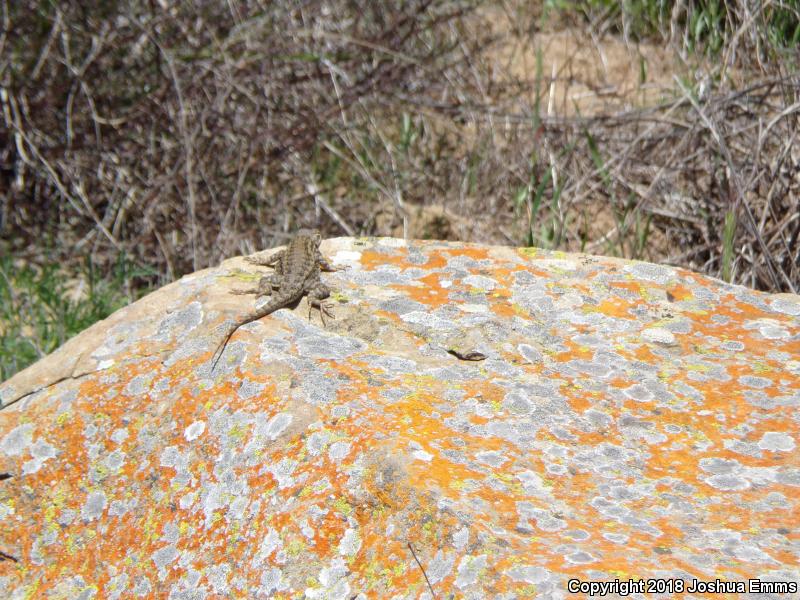 It had rained recently so there was a lot of water running over the trail. My 3 year old son found it very fun to jump in the puddles and walk through the water. While chasing after him, my wife scared up this: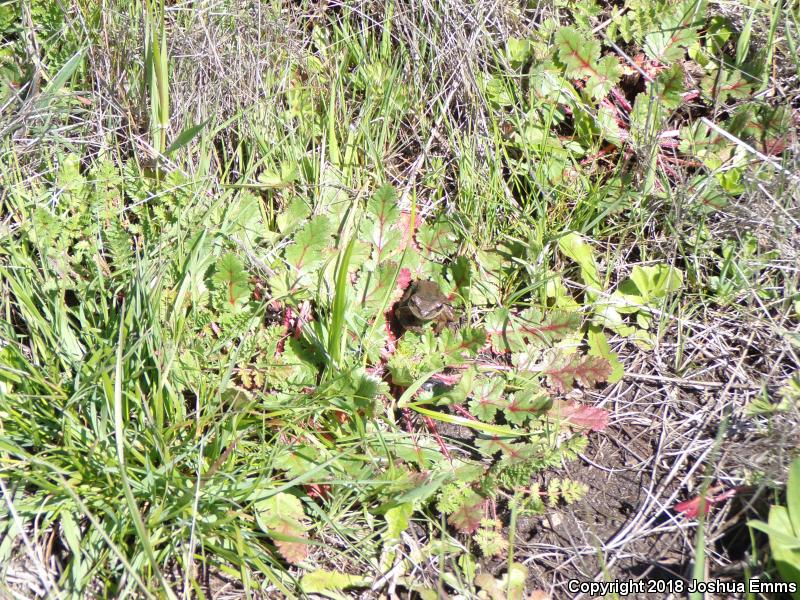 Northern Pacific Treefrog (
Pseudacris regilla
)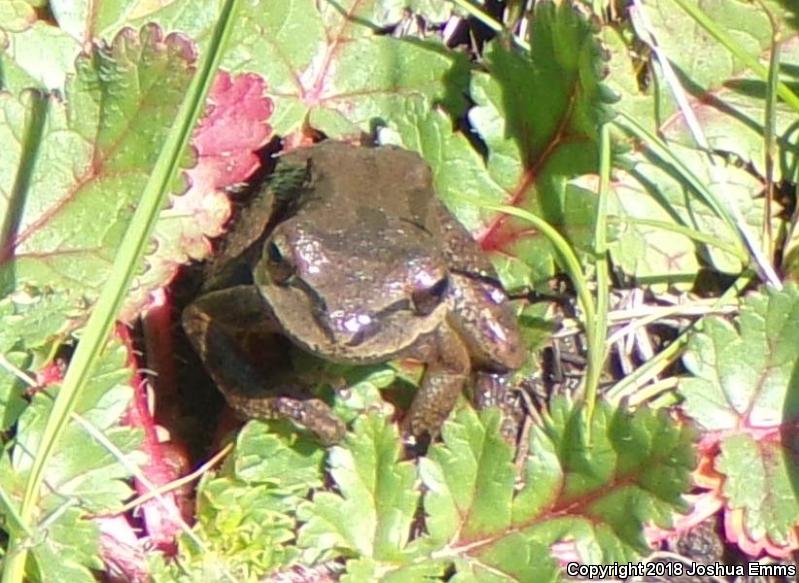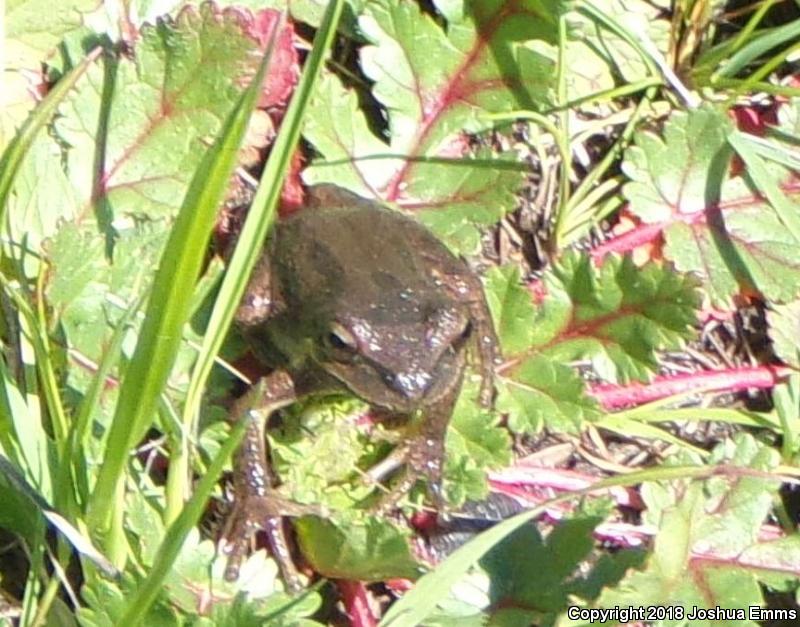 My son is Type 1 Diabaetic and his blood sugar was getting low and we ran out of snacks. So, I had to book it back to the car to get some sugar for him. As I crossed the creek I thought I saw a frog sitting by the pond turtle we had seen earlier. I grabbed some fruit snacks and got my camera out and shot a couple pics as I rushed by. It definitely wasn't a bullfrog, and to me looked more like a leopard frog. Being as I didn't know the herps in the area too well, I couldn't remember if there were leopard frogs there or not. I rushed back and got Kyle his fruit snacks and told our local friend about the encounter and showed him the pictures. He wasn't too sure either, but he did know there weren't leopard frogs here. He also pointed out that he had never seen frogs at that spot. We did some research later and turned out to be this:
California Red-legged Frog (
Rana draytonii
)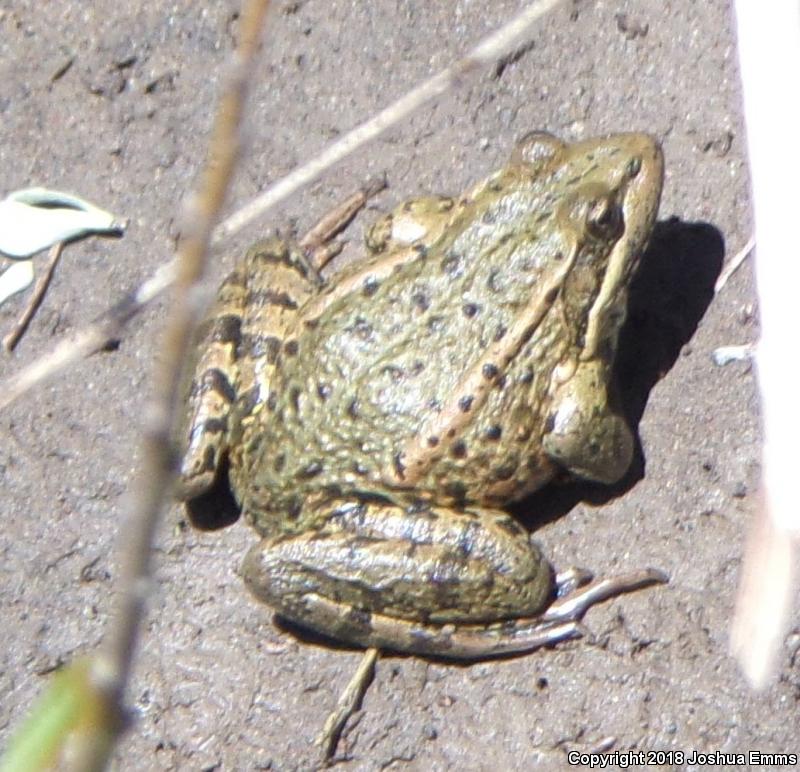 We spotted another: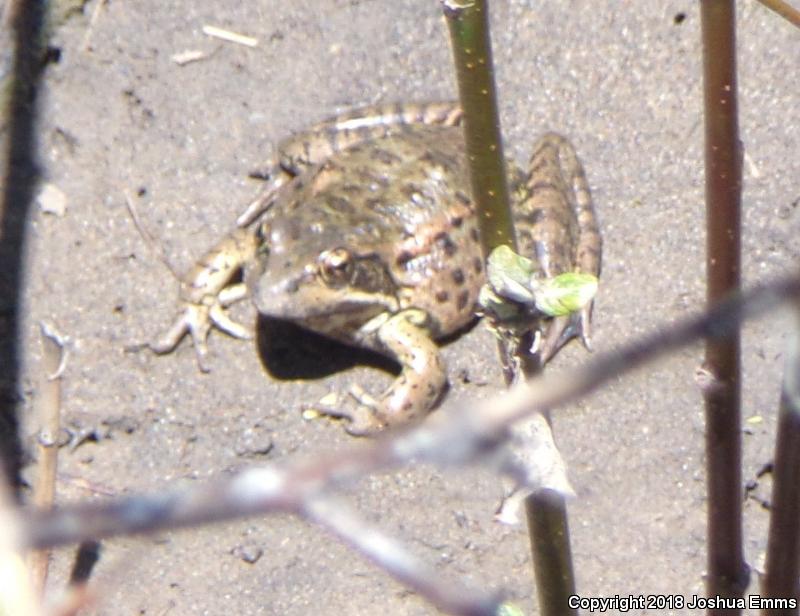 Our friend has a spot where he walks his dogs and there are a couple boards where some Western Skinks had been hanging out. He took us up there and we did indeed find a skink:
Western Skink (
Plestiodon skiltonianus skiltonianus
)
Later that day I went looking for horned lizards and didn't find any but it was a nice walk:
Cottontail
Coast Range Fence Lizard (
Sceloporus occidentalis bocourtii
)
Towhee
We went back to San Luis Obispo to check those couple boards again and found that same gopher again: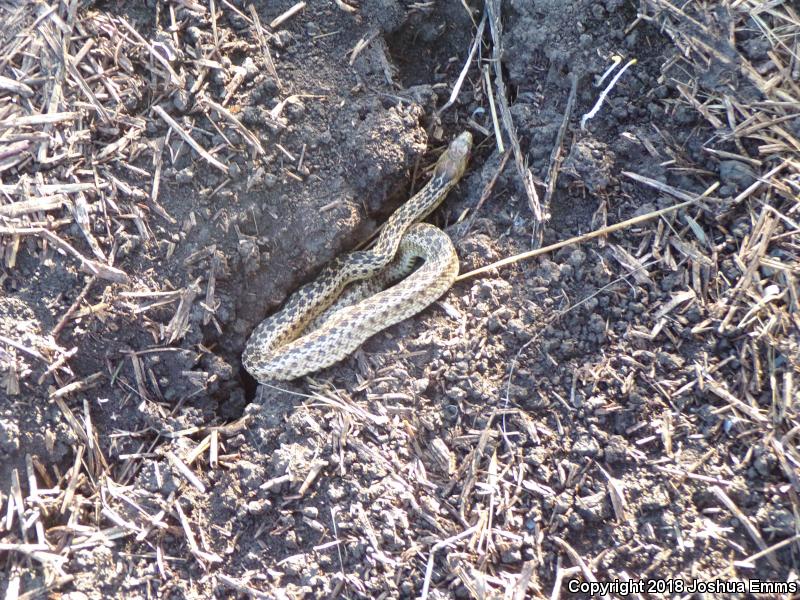 The next day, we went to Montana de Oro State Park. It is a very beautiful place!
As we were walking, I saw a raptor flying around and saw it land on the cliff a ways off, I shot this picture:
I knew that Morro Rock was a sanctuary for Perregrine Falcons, so I was hoping that's what it was. On the return trip, there were a bunch of birders looking at that same spot. I asked and sure enough:
Perregrine Falcon!
I had an amazing idea for this photo, lizard on a post, ocean, beach and cliffs in the background, all these great ideas! This is how that turned out:
At least I got the beach...
On our way back to our rental, we took a wrong turn and ended up down by the rock. There were a bunch of people standing next to the ocean and looking at something. We pulled over and saw what was causing the gathering:
Sea Otters!
We were in Morro Bay for 5 days and we never found the Marine Life Institute, we thought that was weird because they say it's "The Jewel of Morro Bay, California." Oh well, next time...unless Disney is lying to me...
On our way back we stopped at the Desert Tortoise spot to look for horned lizards this time. We found two, but they got off the road before I was able to photograph them. We continued on to Las Vegas to visit family.
We met up with a friend there and got out to do some herping: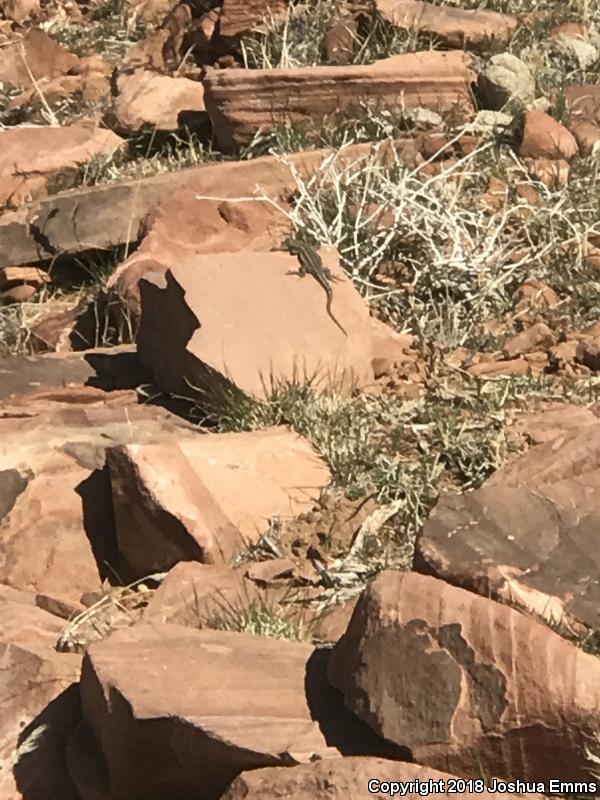 Nevada Side-blotched Lizard (
Uta stansburiana nevadensis
)
Great Basin Collared Lizard (
Crotaphytus bicinctores
)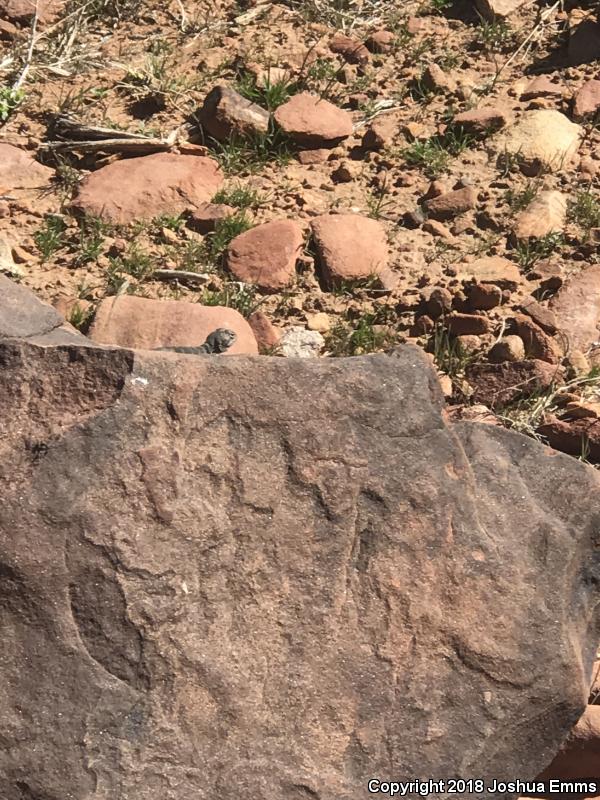 We went to another spot and found this crossing the road:
Desert Horned Lizard (
Phrynosoma platyrhinos
)
We arrived at the next spot and found these:
Desert Banded Gecko (
Coleonyx variegatus variegatus
)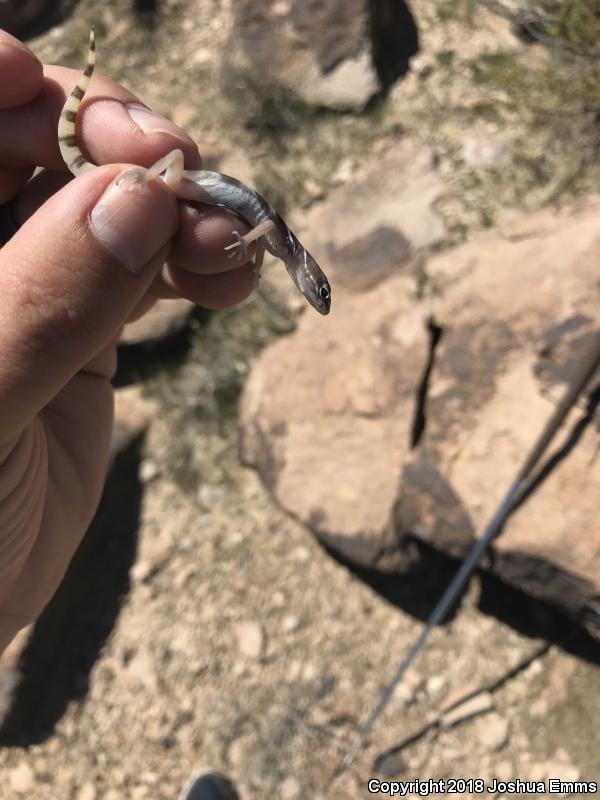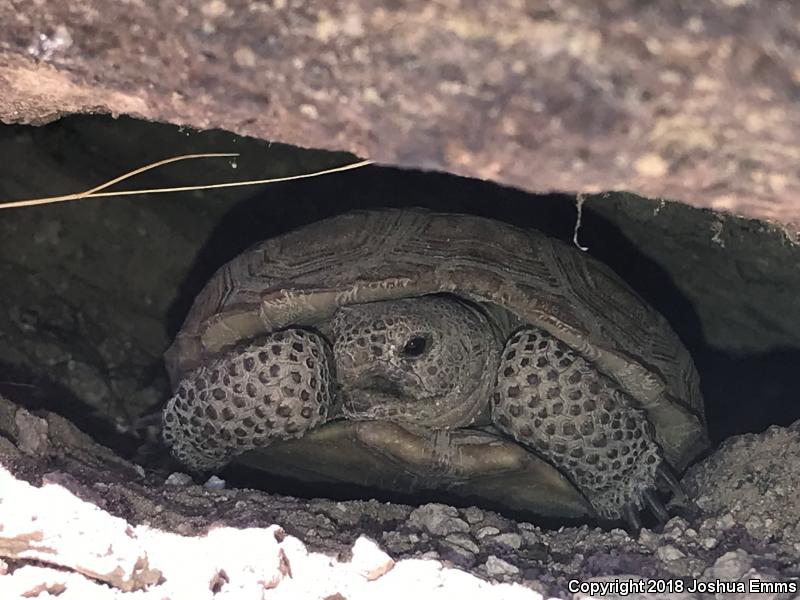 Desert Tortoise (
Gopherus agassizii
)
We went back into town and grabbed some lunch and then went and visited a pet store I had seen ads from online:
We went cruising that night and turned up nothing. We got up early the next morning and drove home to a SWAT situation in our neighborhood. Anyway, thanks for reading! It was a great trip, even if we didn't get that many snakes. We really got a good taste of the area and plan to return!
Josh