Wrote this more than a year ago but life kept getting in the way of posting it. Finding the various West Coast garters has been a big goal of mine for a while. But it still took me by surprise when I suddenly realized - hey, I've got almost all of them! I had nailed several long-awaited finds during my short trip back to the States in 2018 (my first-ever Checkered, Giant, Willamette-phase elegans, Puget Sound, and Wandering garters all came that summer), but until just now I hadn't noticed how close I am to pulling the whole thing off.
Checkered Garter (Thamnophis marcianus)
Kinda awesome, kinda lame when your lifer is about to be eaten by a Yuma King
Salton Sea area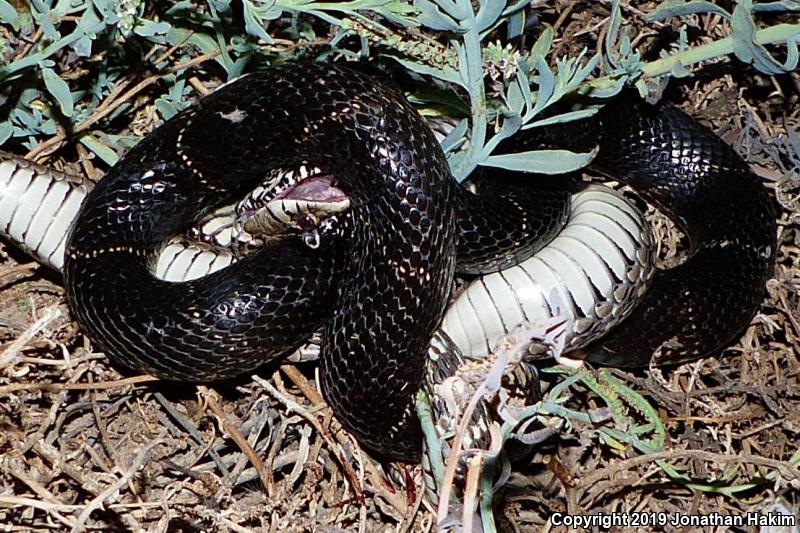 And the only other one I've found was this DOR.
Colorado River area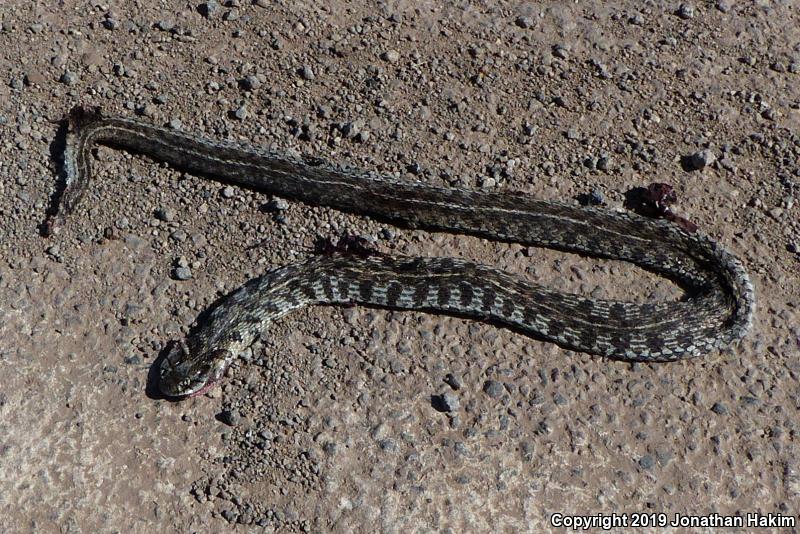 I wrote up a bit about some of the factors behind
whether Checkered Garters are currently doing better or worse than they have historically in my story here
(warning, it's buried near the back end of the article).
Two-striped Garter (Thamnophis hammondii)
Of course a common species across the SoCal mountains but always wonderful to see.
Santa Anas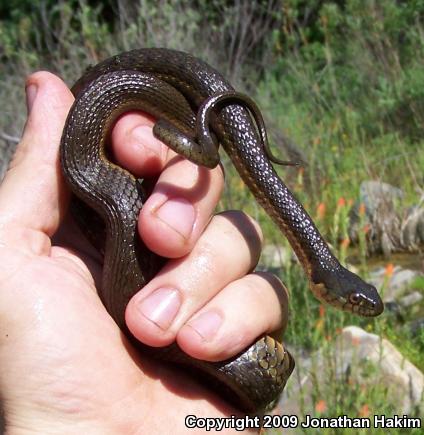 San Gabriels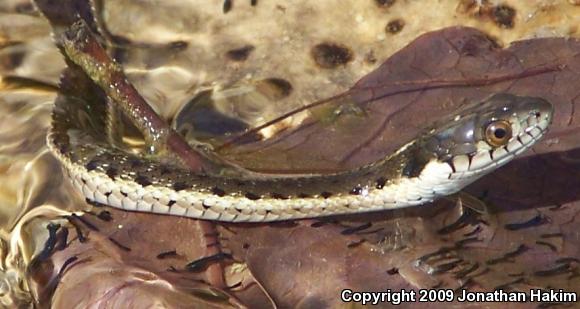 Sierra Madres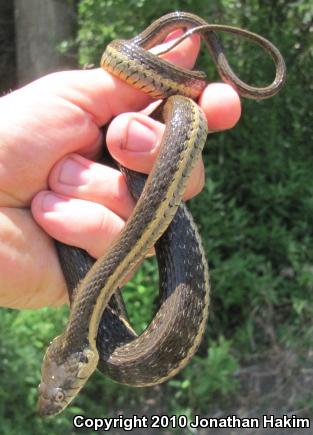 Sierra Garter (Thamnophis couchii)
Strangely struck out on them on my last trip despite many forays in their range. This old picture is still my only sighting of the species. Worked hard for it, waiting several minutes for him to emerge from his underwater hide and then thrusting down through over two feet of water to snag it.
Sequoia National Forest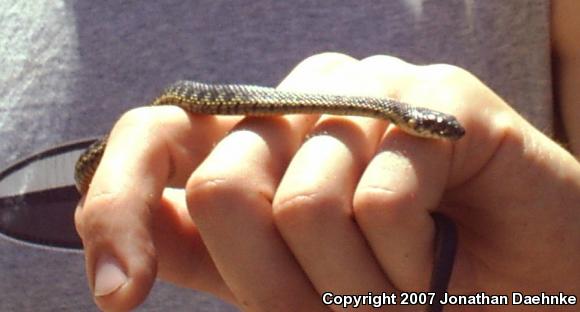 Giant Garter (Thamnophis gigas)
One of my highlights of the trip last year even if it was filled with mixed emotions.
I wrote about the experience here
. My progression from DOR to dead-in-trap to "Got a live one!" was all in about 5 minutes. Another patience story as I had to leave for 30+ minutes and then return in order to get shots after initially having spooked it into a gorgeous dive.
Sacramento Valley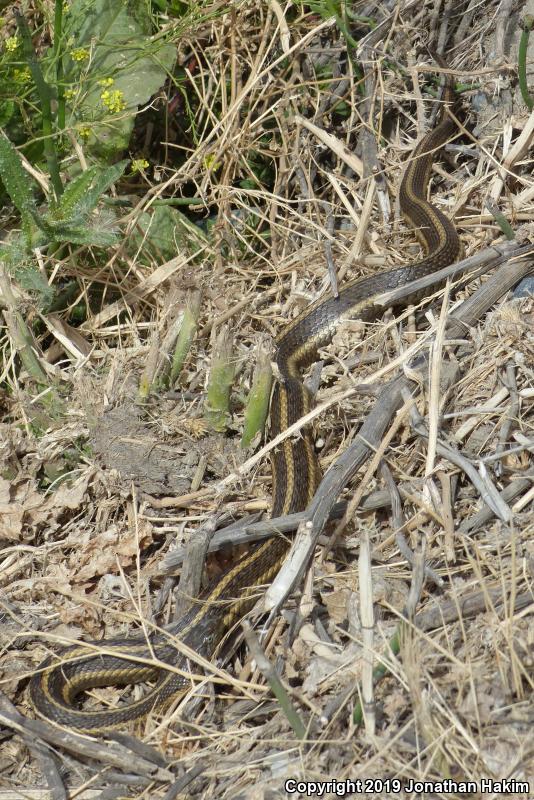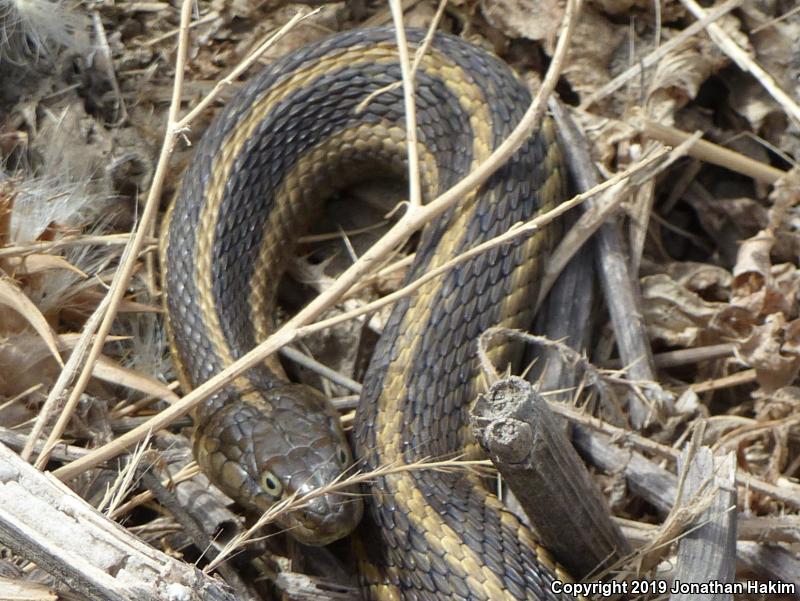 Diablo Range Garter (Thamnophis atratus zaxanthus)
My only sighting was when I was on a hike with family friends, saw some habitat and jumping off-trail for a moment was more than worth it.
Mt. Diablo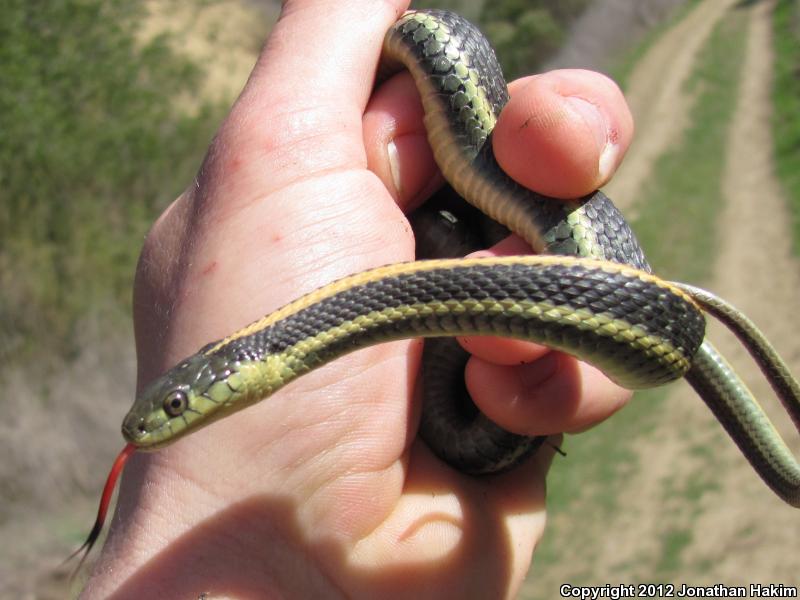 Santa Cruz Garter (Thamnophis atratus atratus)
This little beauty was one of four found in the same little pond during a fantastic Bay Area trip guided by the legendary Sam Murray
Santa Cruz Mountain foothills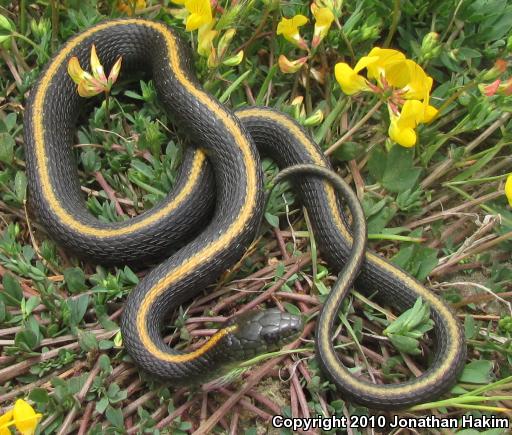 Oregon Garter Snake (Thamnophis atratus hydrophilus)
This was one of those legendary moments that will go into all the books they write about me - the time I flipped FOUR species of garter within an hour at the same locale. As far as I know this feat has never been duplicated in the history of herping.
Smith River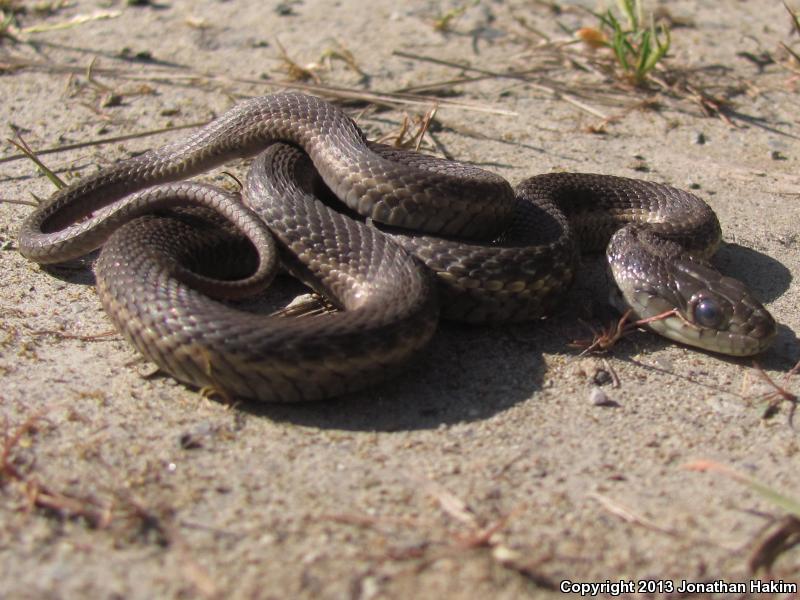 This other one was most notable because it's probably the most naked I've ever been while catching a herp. I was bathing in a beautiful little tucked-away pool in a tiny creek when my friend shouted out to me that he had just seen a garter snake disappear into the culvert that separated us. I quickly put some underwear on, wandered into the culvert, and came out with this guy.
Lake Shasta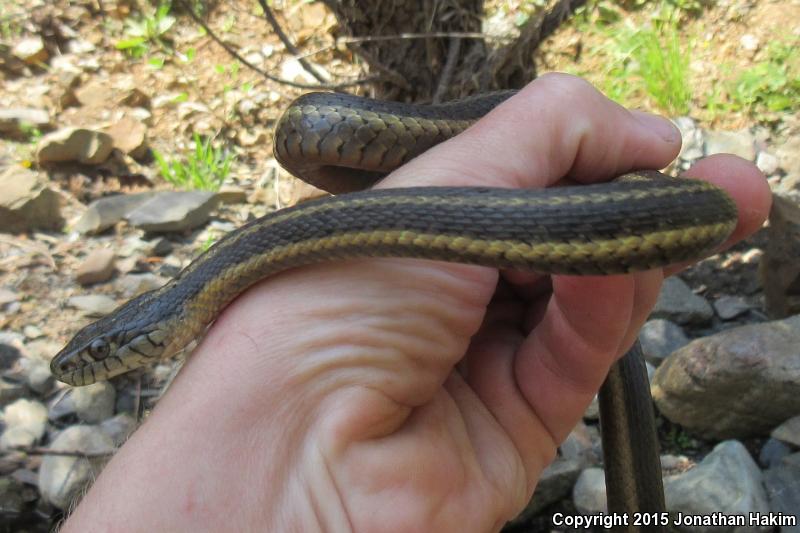 California Red-sided Garter (Thamnophis sirtalis infernalis)
This was just waiting posed for us on a hike with Owen, one of the nicest herpers I've ever met.
Diablo Range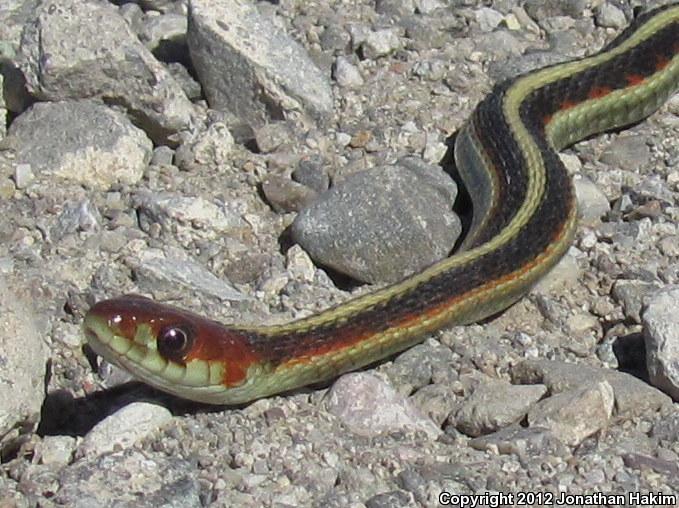 San Francisco Garter Snake (Thamnophis sirtalis tetrataenia)
Where's the San Fran Garter? I STILL HAVEN'T SEEN ONE! Gone looking for them twice and struck out both times, once was probably kinda late (June), the other kinda early (February), although I did get one rustling in the reeds on that second trip that likely was my lifer San Fran getting away from me.
Valley Garter Snake (Thamnophis sirtalis fitchi)
Sorta the ugly brother of the sirtalis complex, I've never heard anyone say that Valley Garters were their favorite. The main thing they got going for them is they're often the only snake around when you're up in the mountains looking for amphibians.
Smith River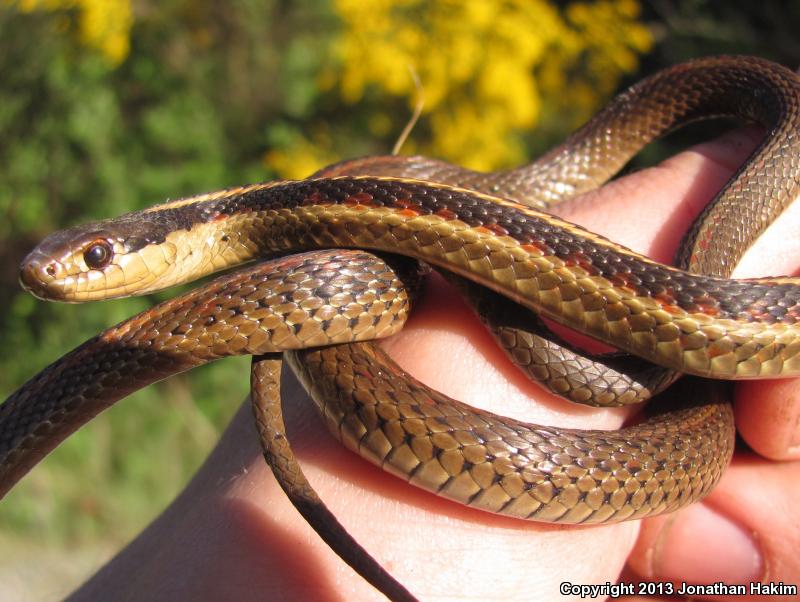 Siskiyou Mountains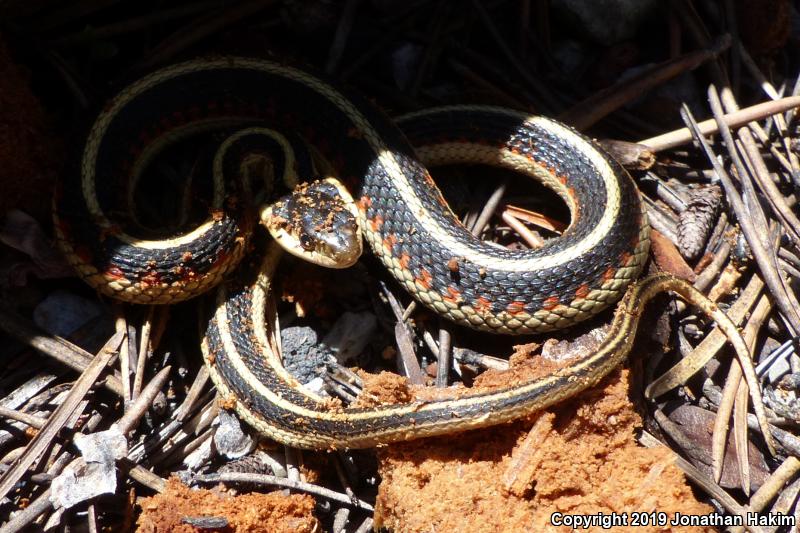 Cascade Mountains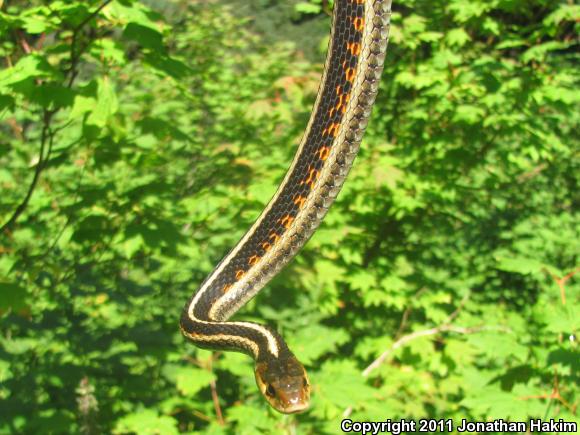 Red-spotted Garter Snakes (Thamnophis sirtalis concinnus)
On the other hand, Red-spotteds are gorgeous! I grew up with these so I'm a little too familiar, have to be reminded of their beauty every time an outsider comes around and their mouth drops open.
These are the regulars I grew up with along the Columbia River - I should have much better pictures but I never take any time with them because they're too familiar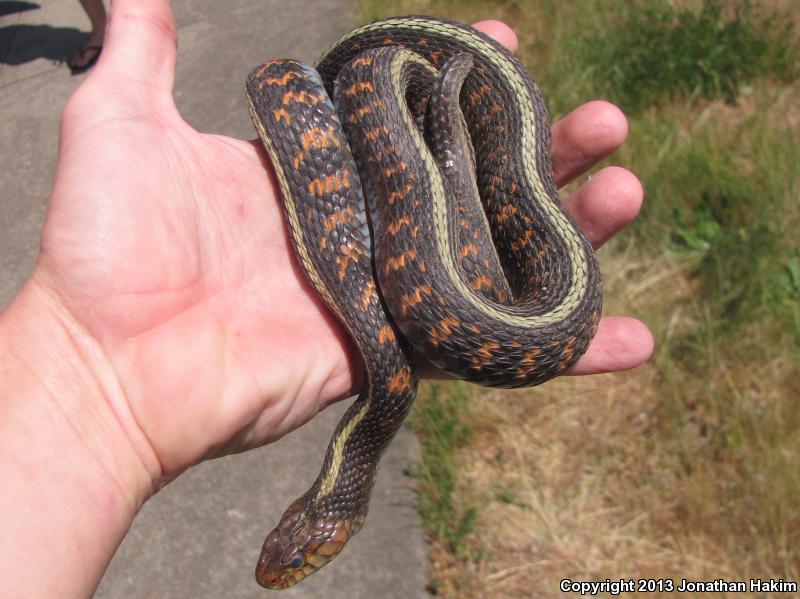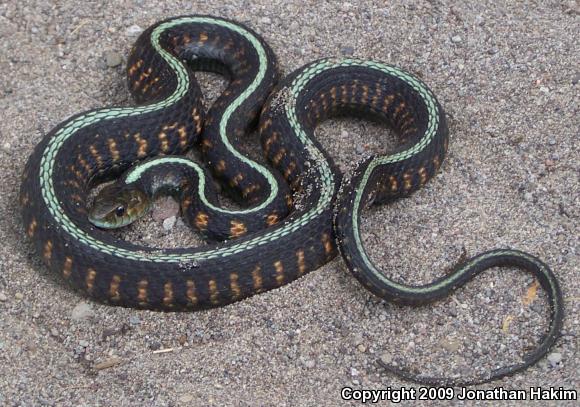 one section of the Cascade foothills seems to produce a lot of anerythistic individuals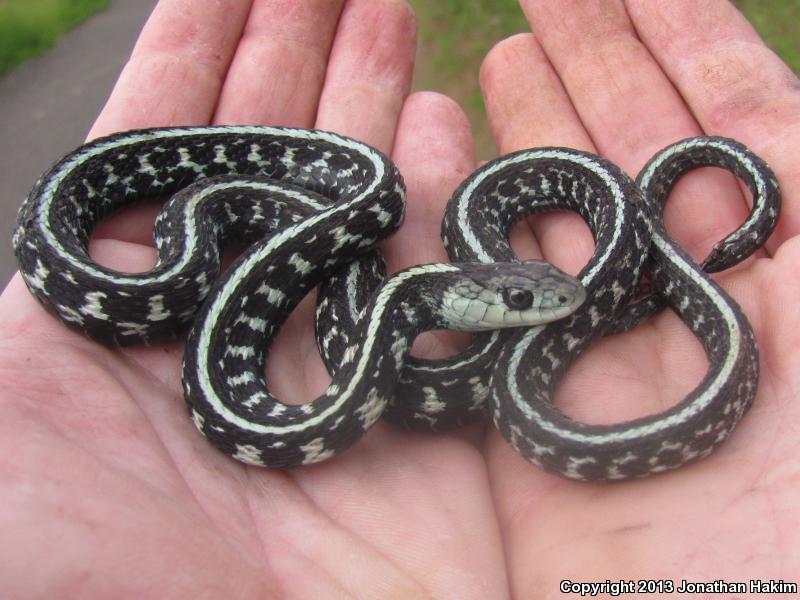 northwest Willamette Valley has the best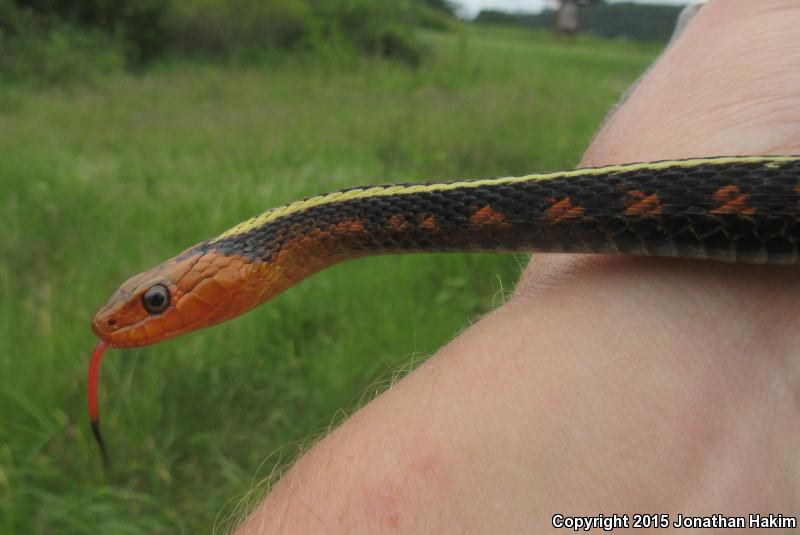 Puget Sound Gartersnake (Thamnophis sirtalis pickeringii)
Another lifer I picked up this year, unfortunately all the individuals I saw were the normal red-spotted ones rather than the cool blue ones
Island in the Puget Sound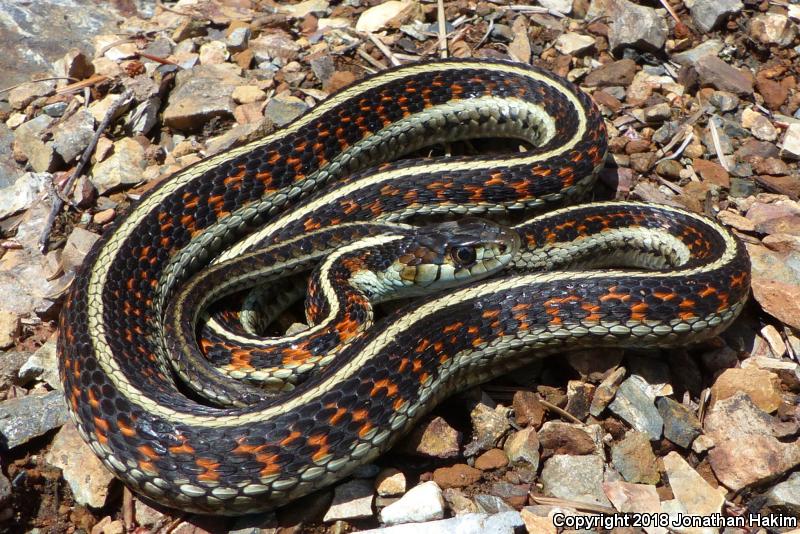 Coast Garter Snake (Thamnophis elegans terrestris)
An unappreciated garter, common but often quite pretty.
Monterey Bay Dunes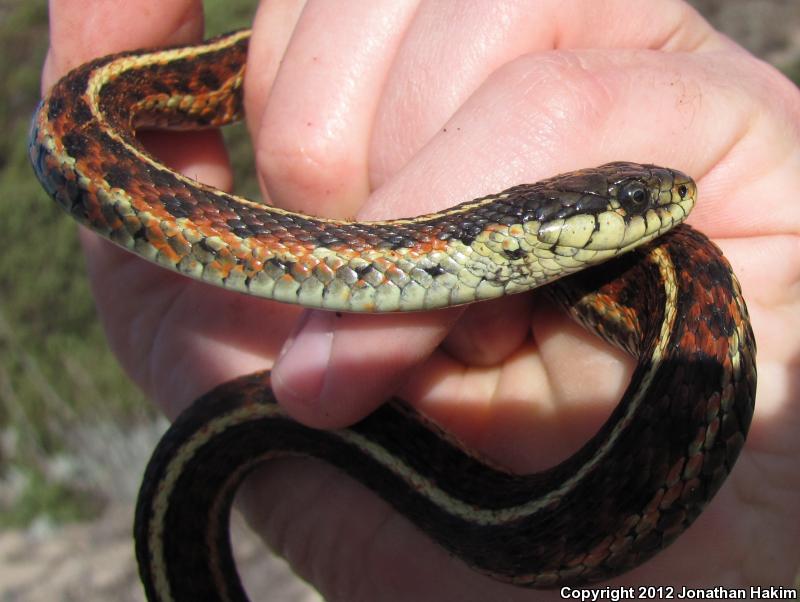 Diablo Range Coastline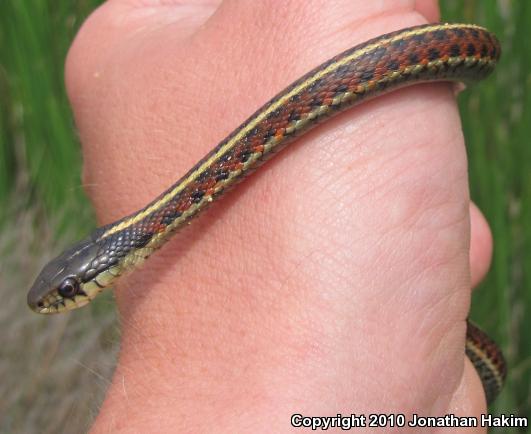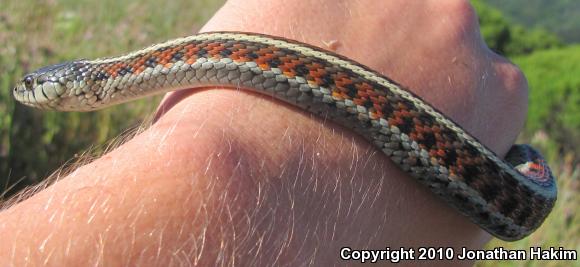 Smith River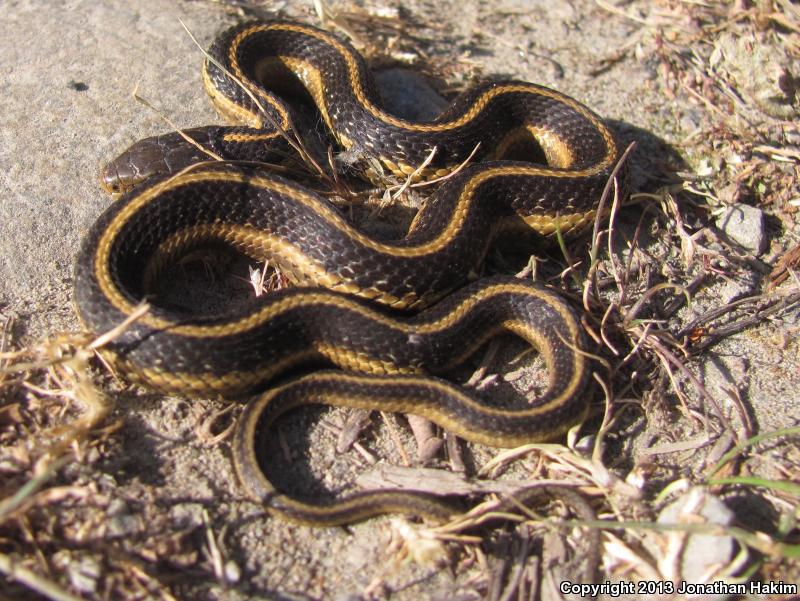 Mountain Garter Snake (Thamnophis elegans elegans)
These fellas have the strangest range of any of the garters and it probably should be split up. Hard to believe that the relict SoCal population and the beautiful Willamette Valley population are both the same thing as the Sierra Nevada individuals in-between.
San Bernardinos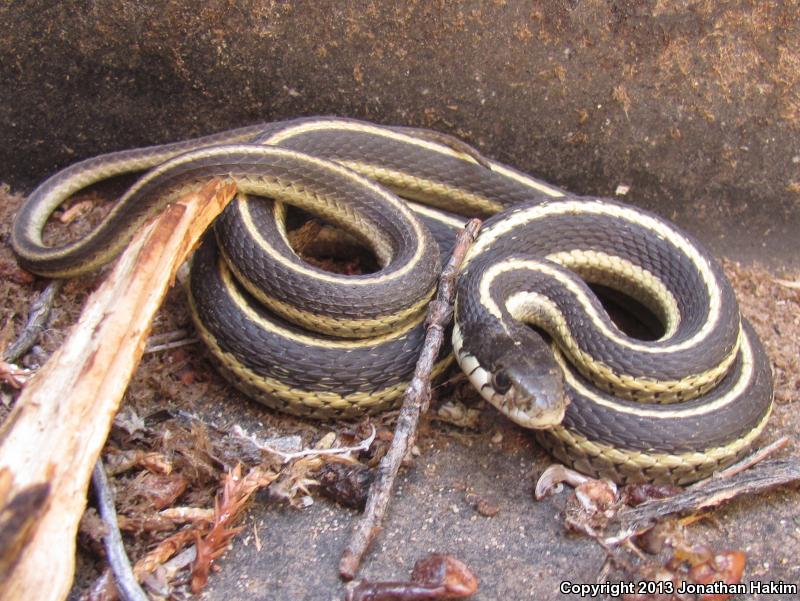 Sequoia National Forest (
part of my hunt for endangered frog species here
)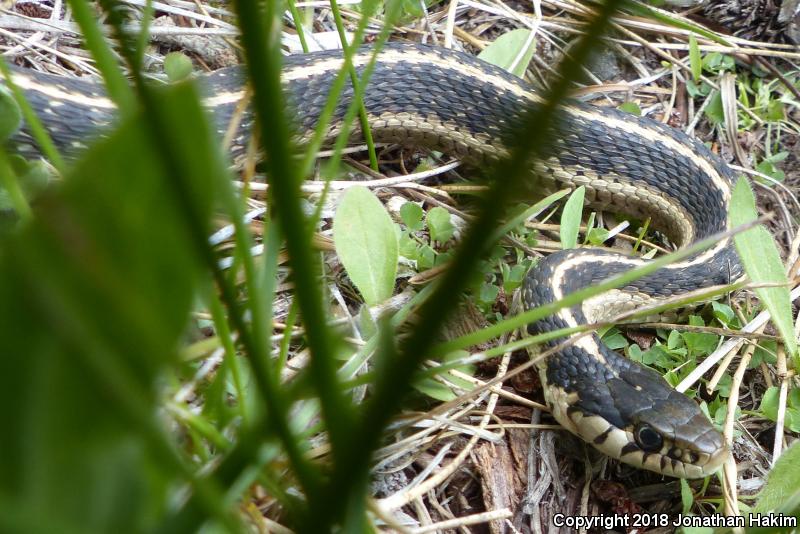 Yosemite Park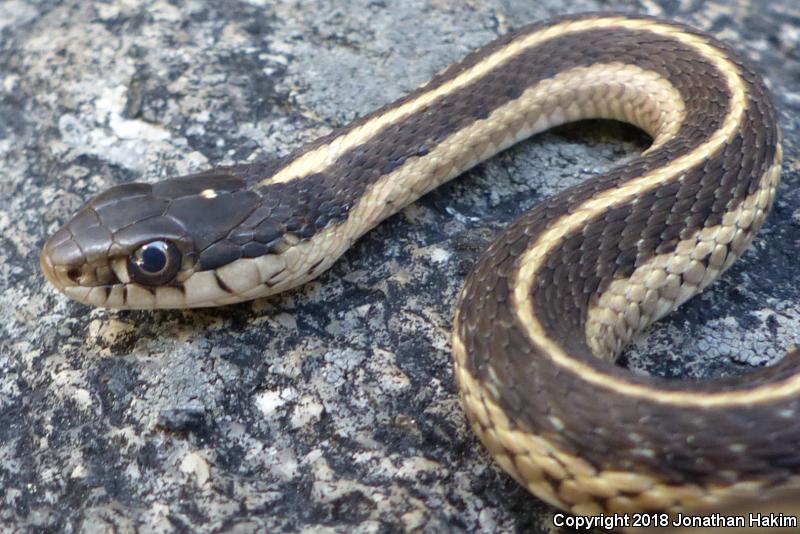 Willamette Valley morph (Columbia County, Oregon) - took me a LONG time to find these guys and it was worth it! This form is very rarely seen and probably quite threatened due to habitat fragmentation.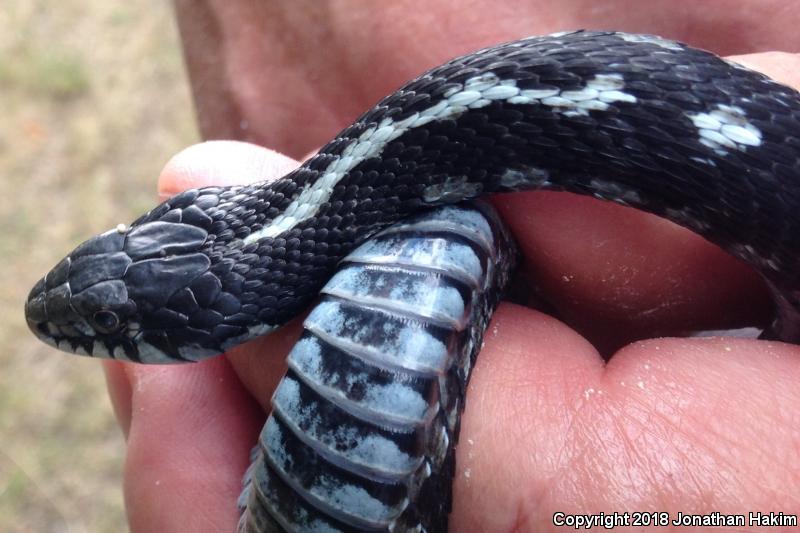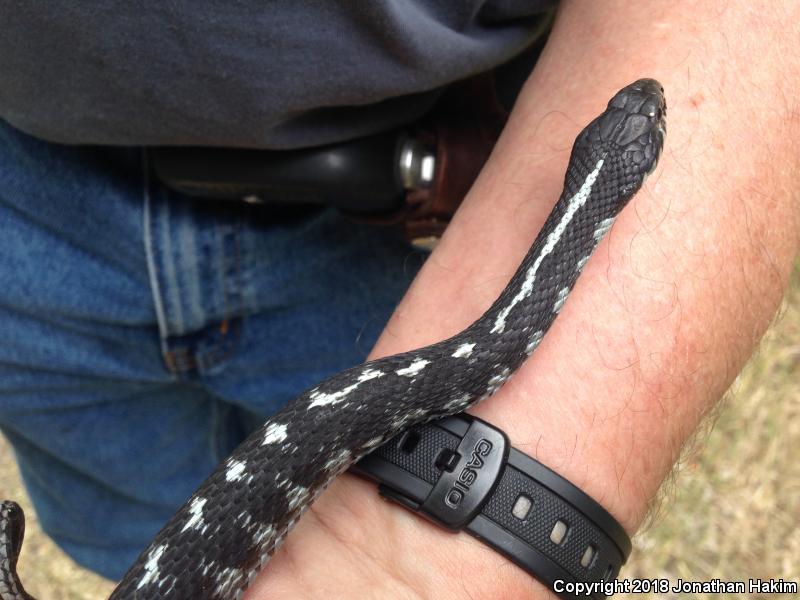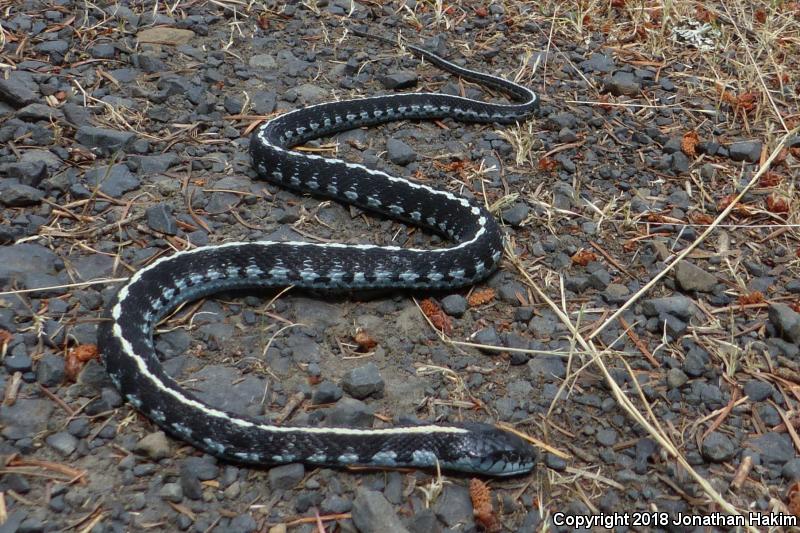 Wandering Garter Snake (Thamnophis elegans vagrans)
Very weird to me that I never managed to see one until 2018. When I did find them it was in a weird place - on a Canadian island. Spent all week looking before getting a hard-won tip from a resident which led to this little juvi just minutes before I boarded the ship back to the mainland.
Puget Sound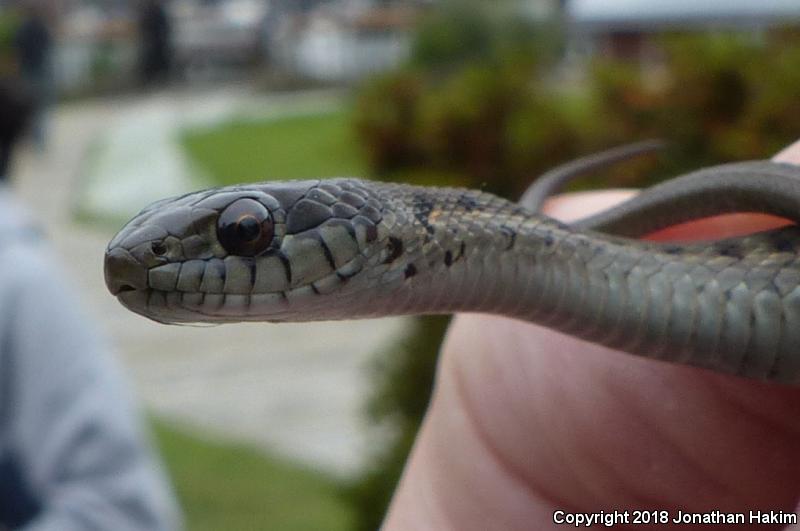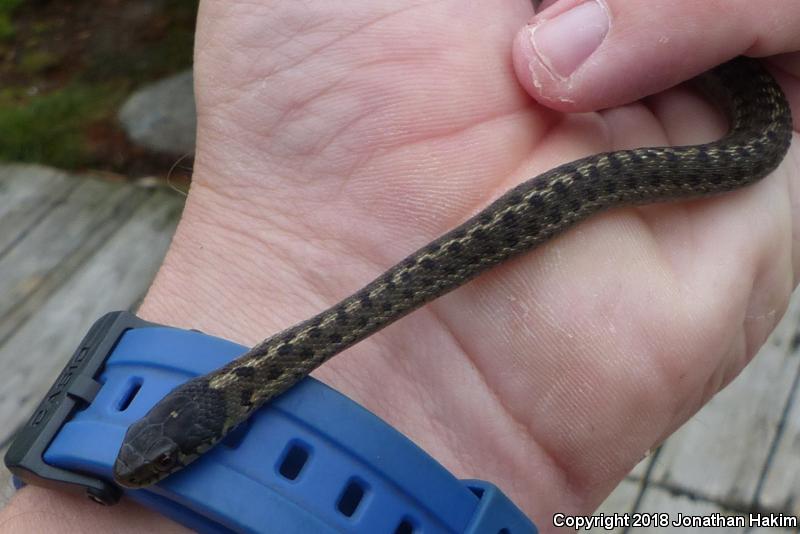 Northwestern Garter Snakes (Thamnophis ordinoides)
Another common snake from my childhood and possibly the most variable garter in the world.
Smith River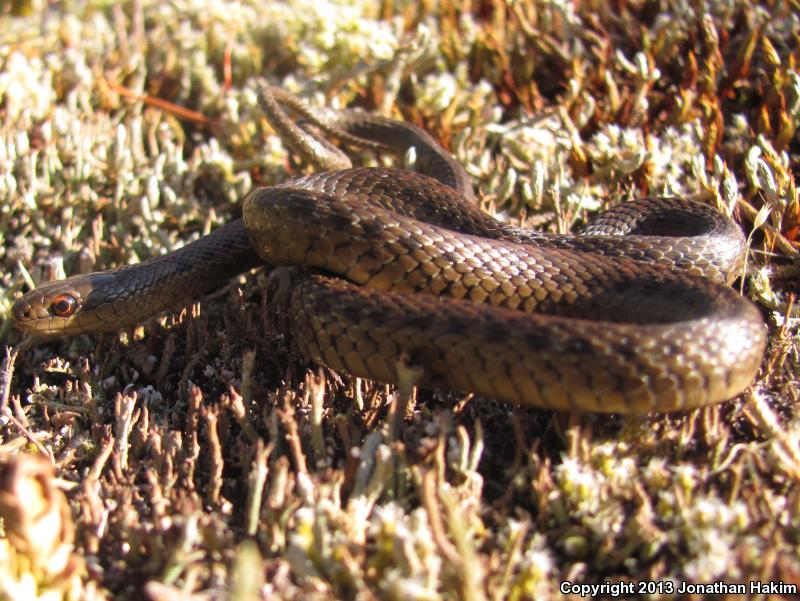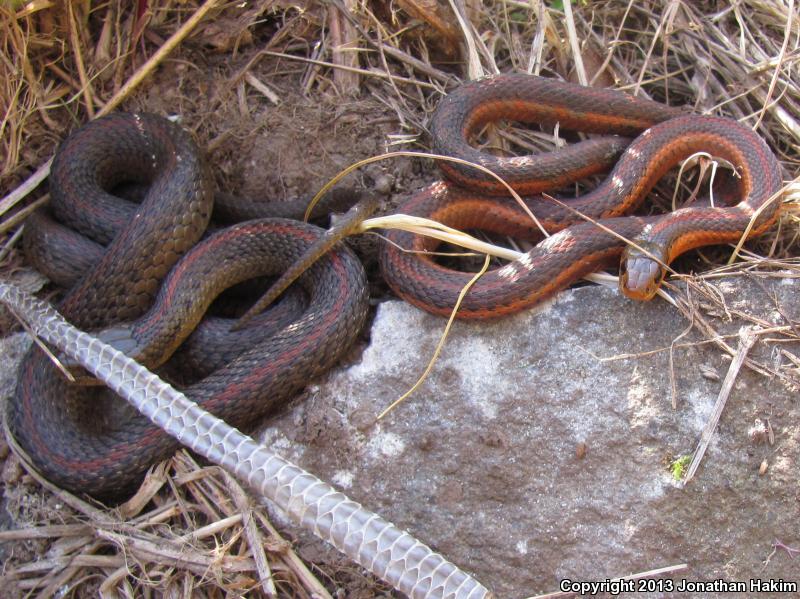 Columbia River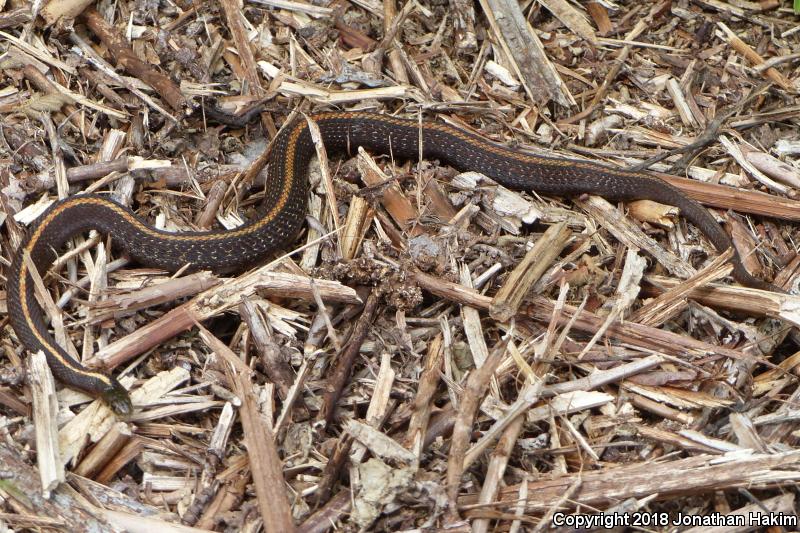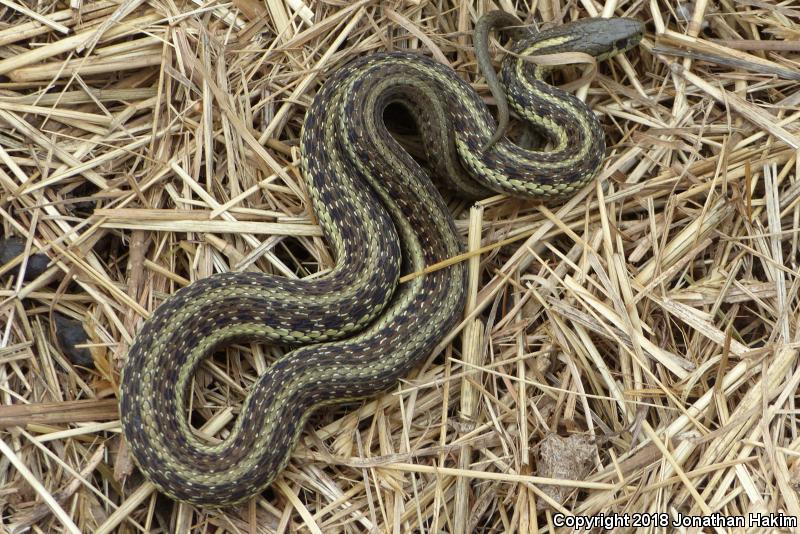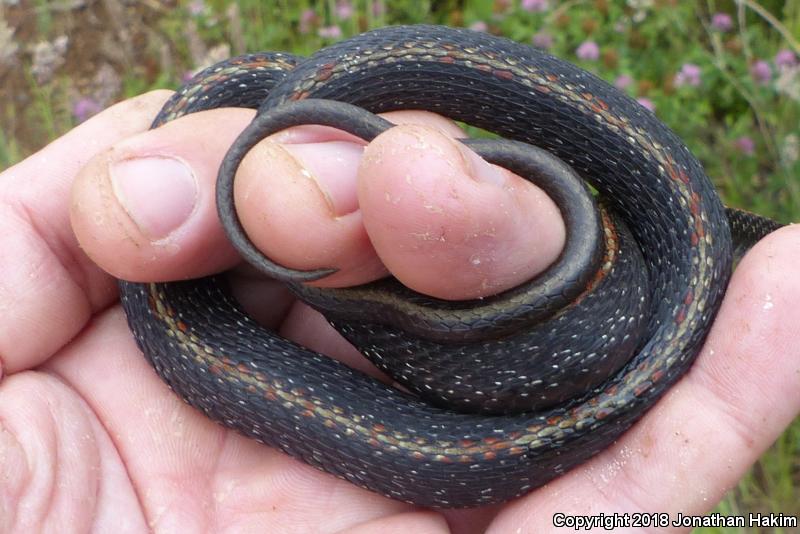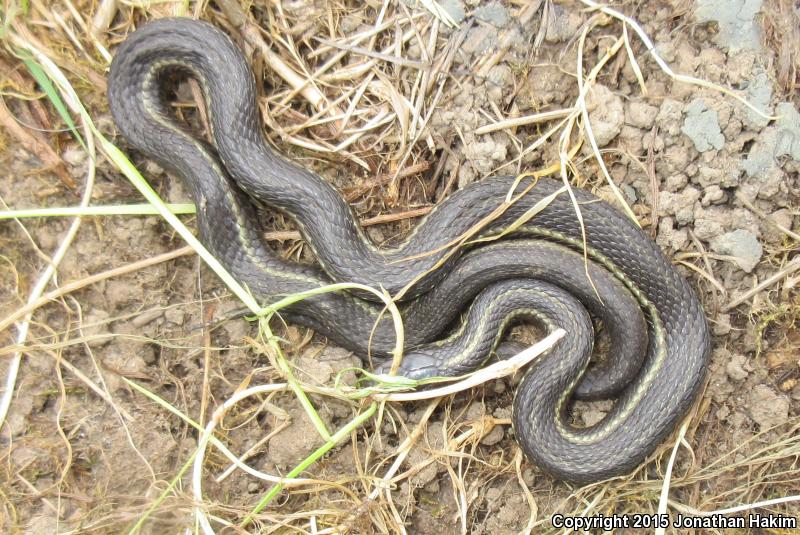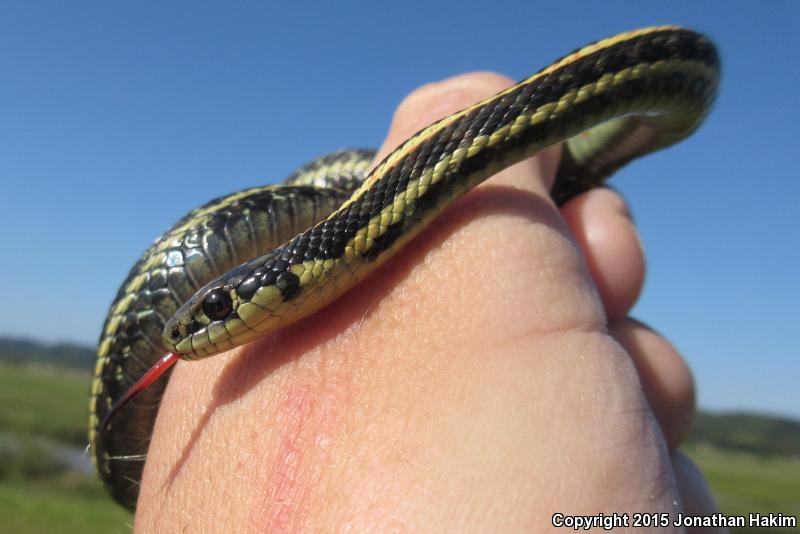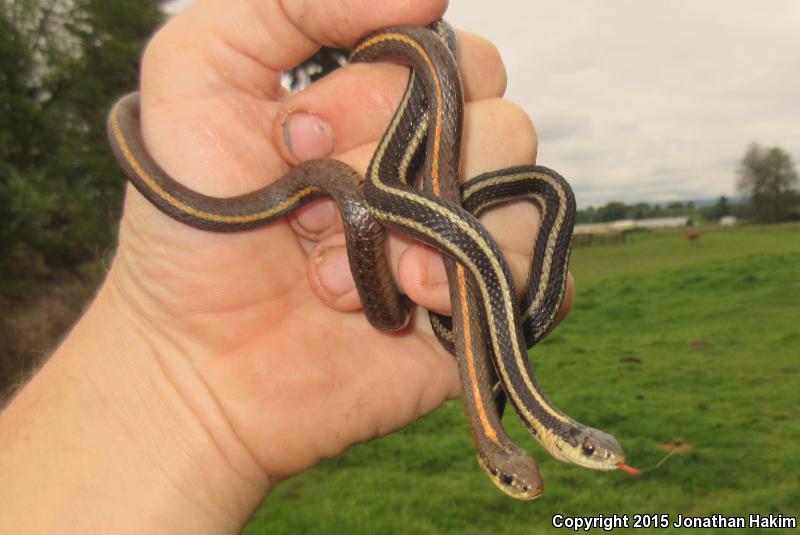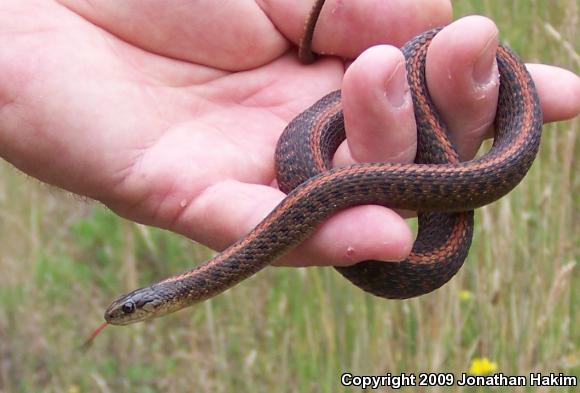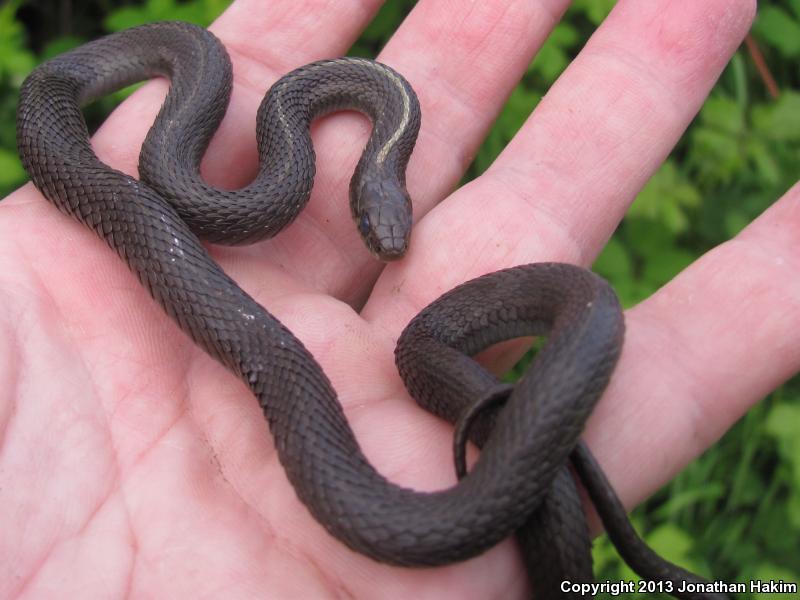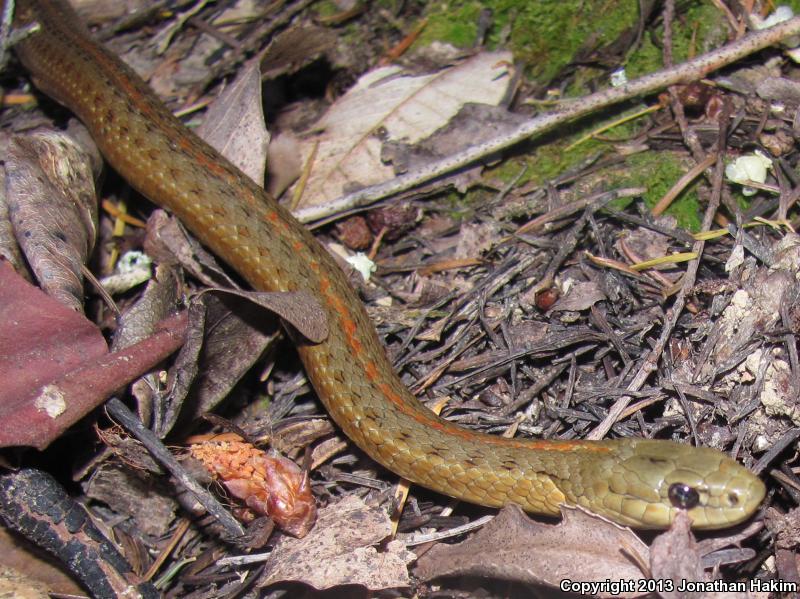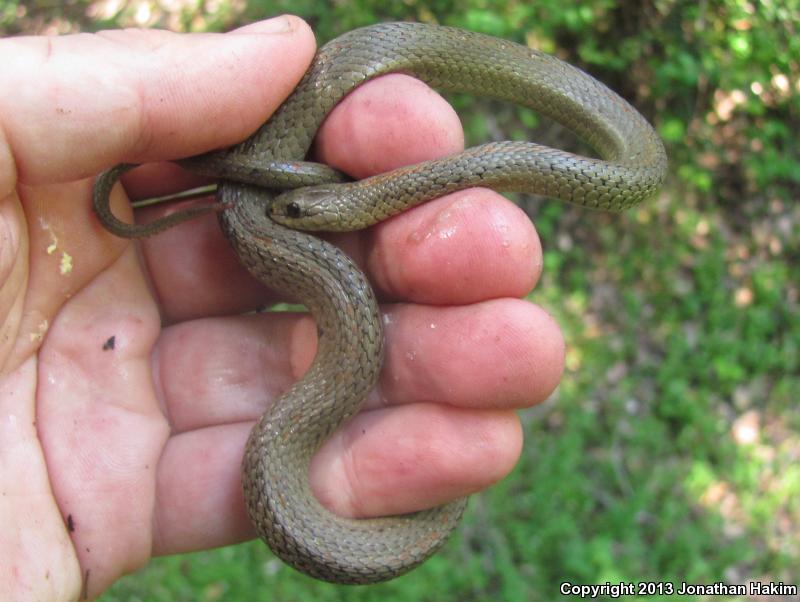 And....that's all folks! Hope you liked it....and maybe one day I'll finally see one of those San Frans.