Things started out with rain all day, so I decided to focus my efforts on amphibians. This cypress swamp was a good habit to explore.
Marbled Salamanders are part of a group known as "mole salamanders," and spend most of their life under logs or in burrows.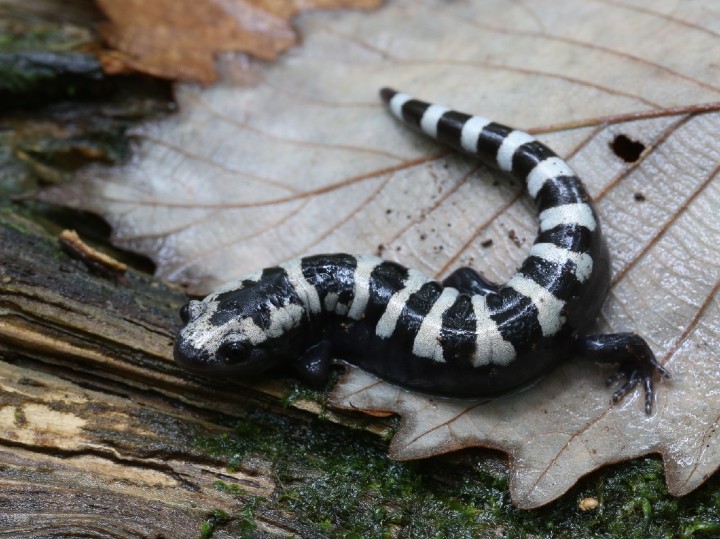 Rabid Wolf Spiders do not build webs to catch their food. Instead they use their vision and their sensitivity to vibrations to hunt for prey.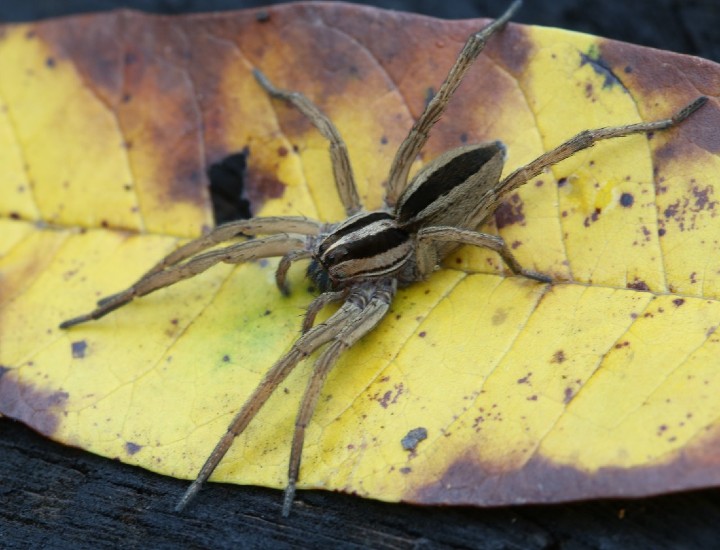 Mole Salamander - This 3 to 4 inch amphibian seems to have a head and feet too big for the rest of the creature. It kind of reminds me of a Bulldog.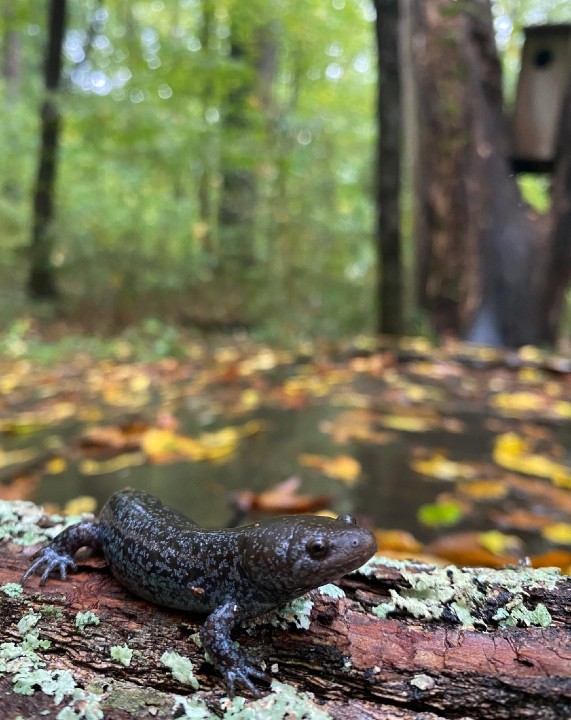 A cool looking male Eastern Box Turtle with a white face and bits of duckweed on it.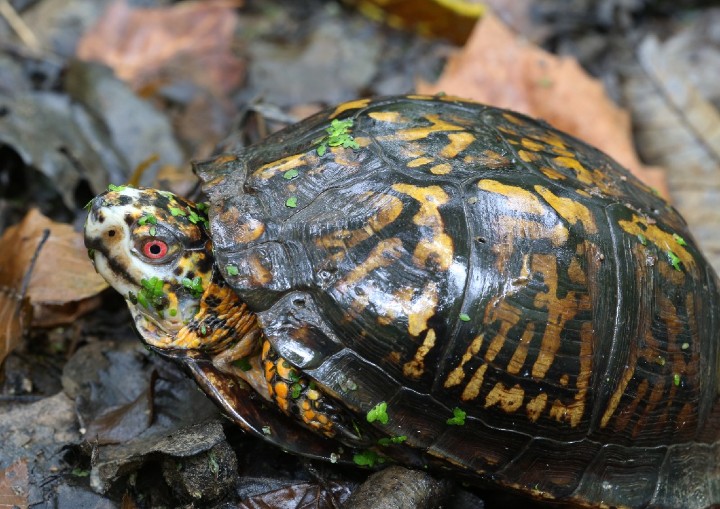 Southern Leopard Frogs are one of the most conspicuous herps that I see on my visits to southern Illinois.
The Ground Skink, also known as "The Little Brown Skink," is one of the smallest reptiles in North America, with a total length of only 3 to 5-1/2 inches.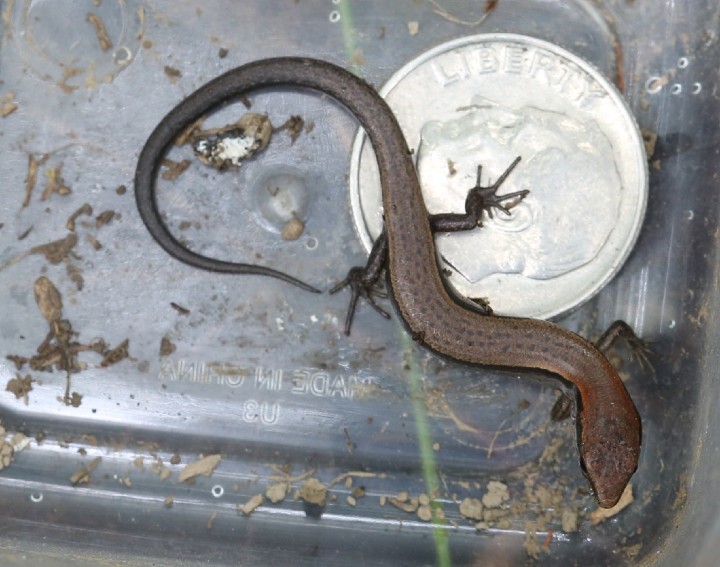 The Green Treefrog can be found in marshes, wet fields, cypress swamps and along the edges of lakes, ponds and streams.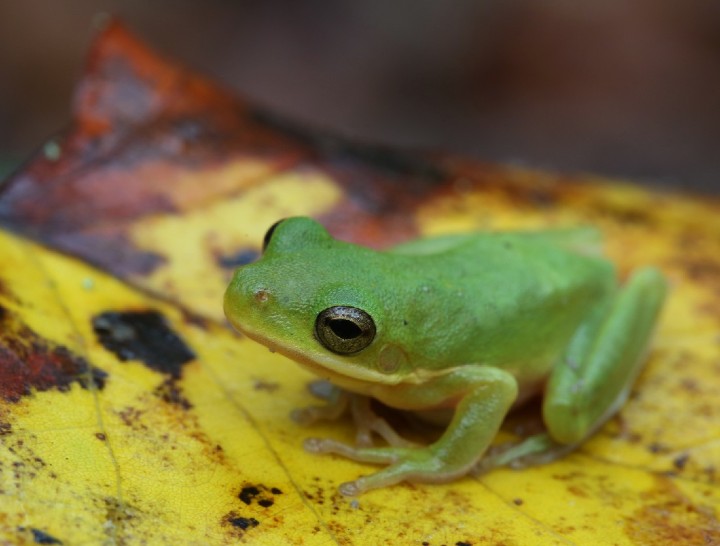 Fowler's Toads have big appetites and are considered to be beneficial to man, as they use their long tongues to snap up insects and other invertebrates.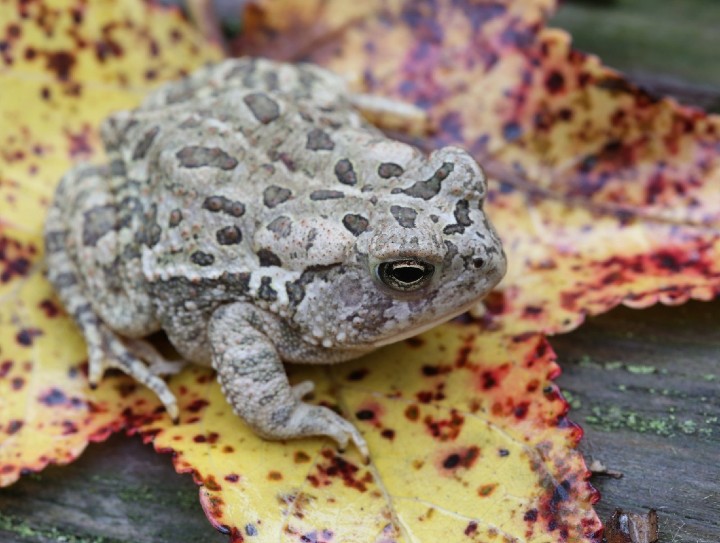 Like a miniature alligator, the American Bullfrog employs stealth to catch its food, often staying submerged in the water with just its eyes protruding above the water's surface, waiting to lunge out at any potential food item that comes within range.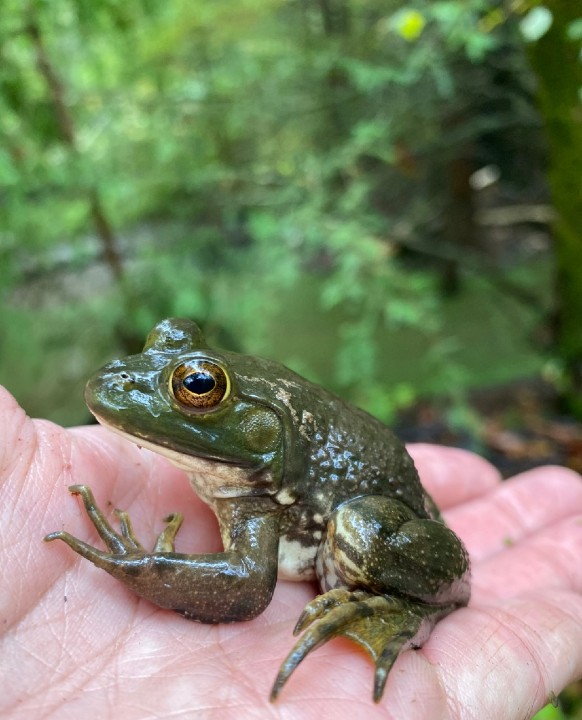 The Central Newt's habitat is woodland ponds, swamps and occasionally water-filled ditches. Its diet consists of small aquatic invertebrates such as worms, mollusks and insects.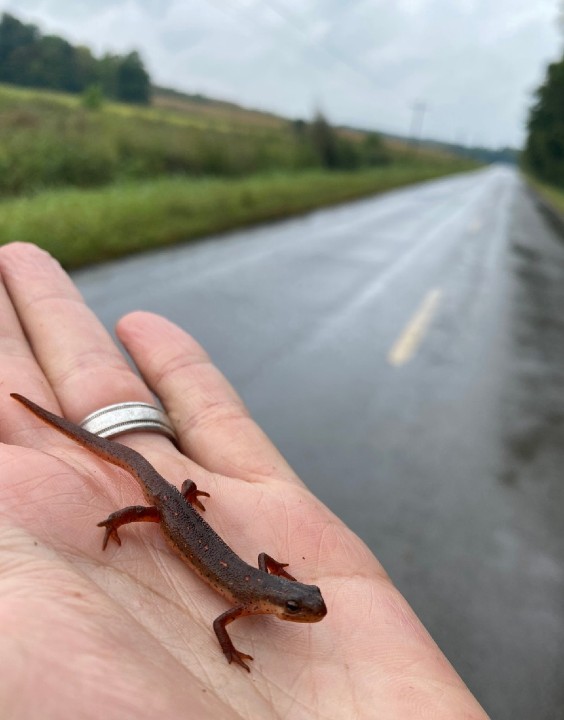 This Green Frog was seen at the swamp - it is an amphibian found over much of the eastern United States (including my backyard).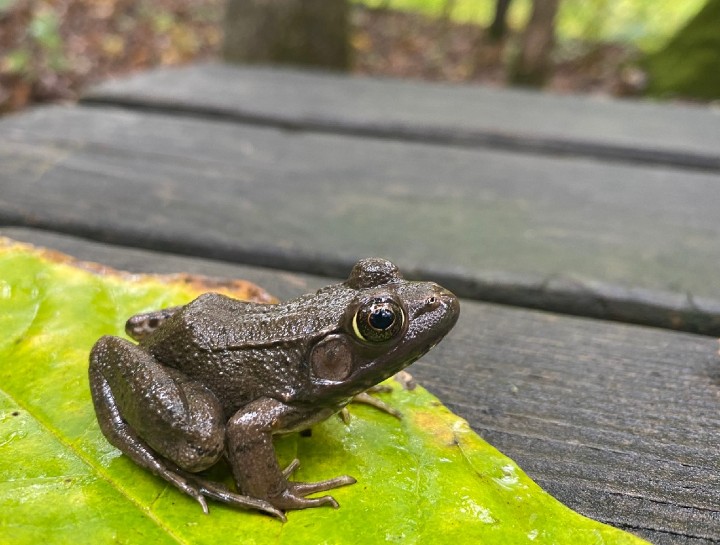 This was another habitat that I investigated on my first day in southern Illinois.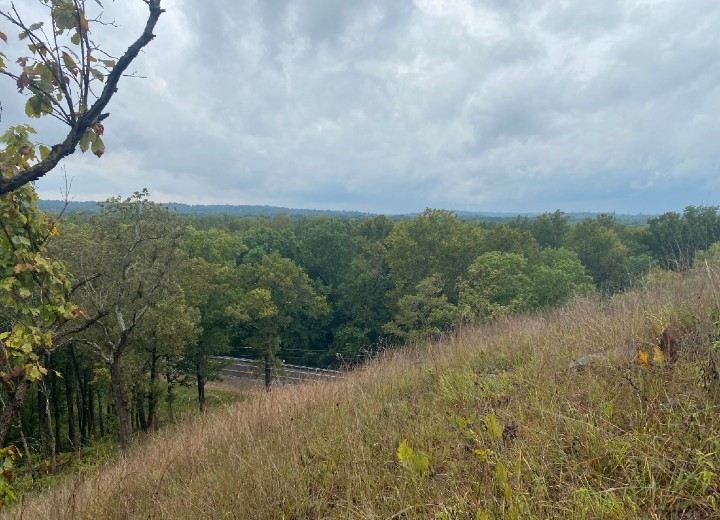 I found this Southern Black Racer. Racers are faster than most other snakes, very agile, and generally flee when approached, often climbing into small trees or shrubs.
The Obedient Plant's flowers can be swiveled into new positions where they stay obediently.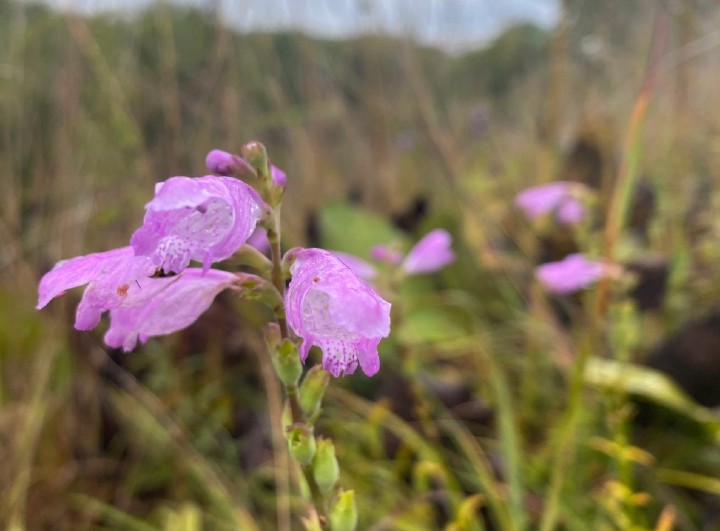 I helped this Red-ear Slider across the street - unfortunately I saw many run over turtles on this trip.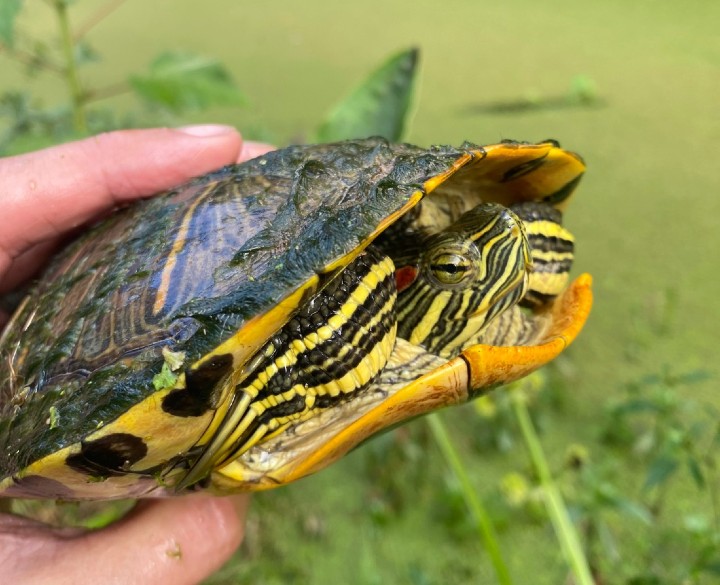 This Black Rat Snake was the second species of snake that I found on the trip. I ended up finding 14 snake species.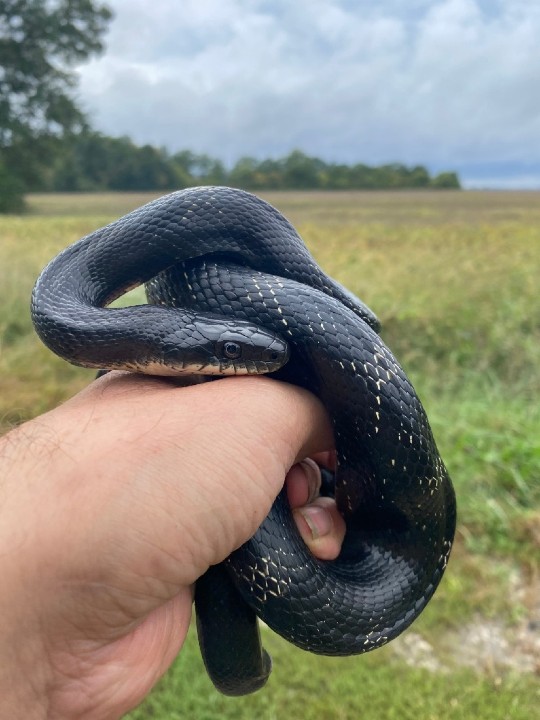 The Five-lined Skink is one of the most common lizards in the eastern U.S. They are ground-dwelling reptiles that prefer a moist, partially wooded habitat that provides cover as well as sites to bask in the sun.
The most commonly seen snake on the trip was the Cottonmouth. Other names for this snake are "water moccasin" and "trap jaw."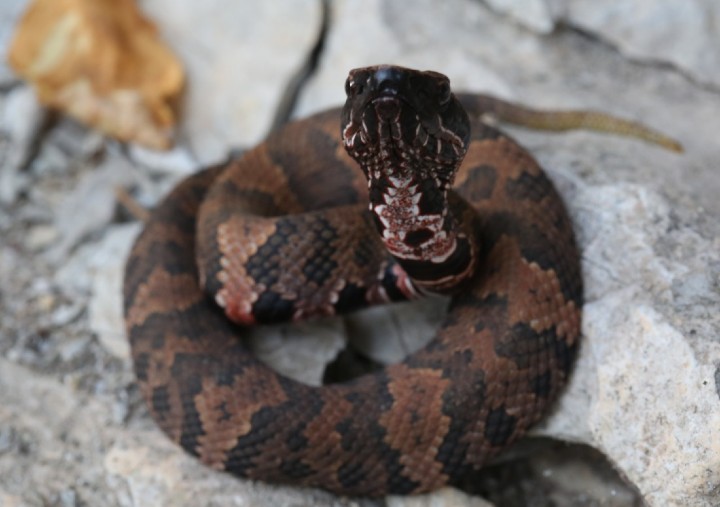 The Blanchard's Cricket Frog has a distinctive breeding call consisting of a rapid series of metallic clicks, similar to the sound made when two pebbles or marbles are tapped together.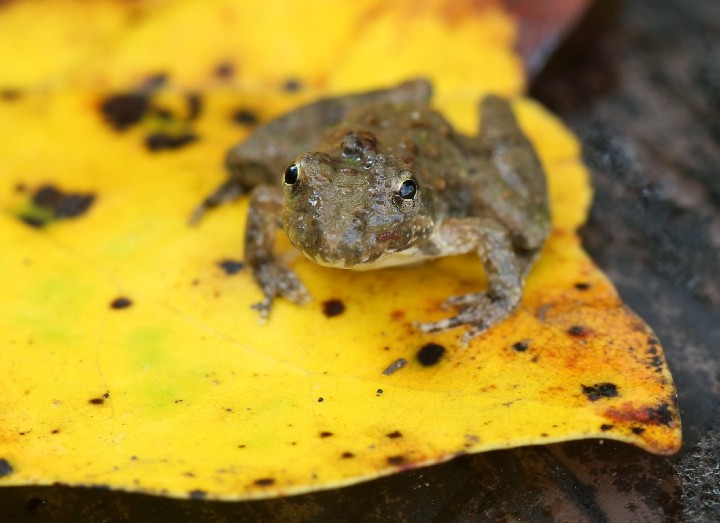 A cantankerous Stinkpot.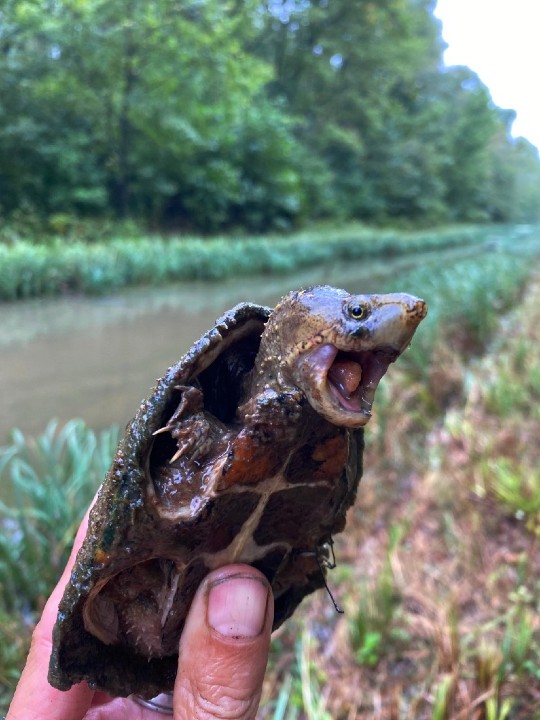 Cave Salamanders are exceptionally slender, brightly colored and are usually around 6 inches in length as adults.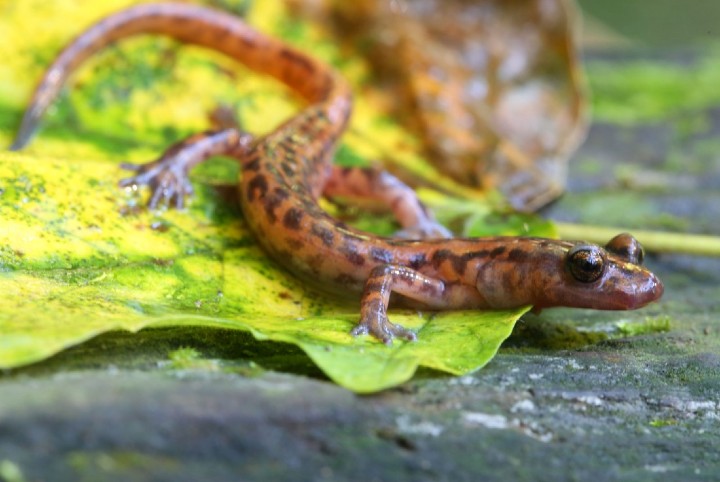 This Creek Chub was one of several fish species that I came across.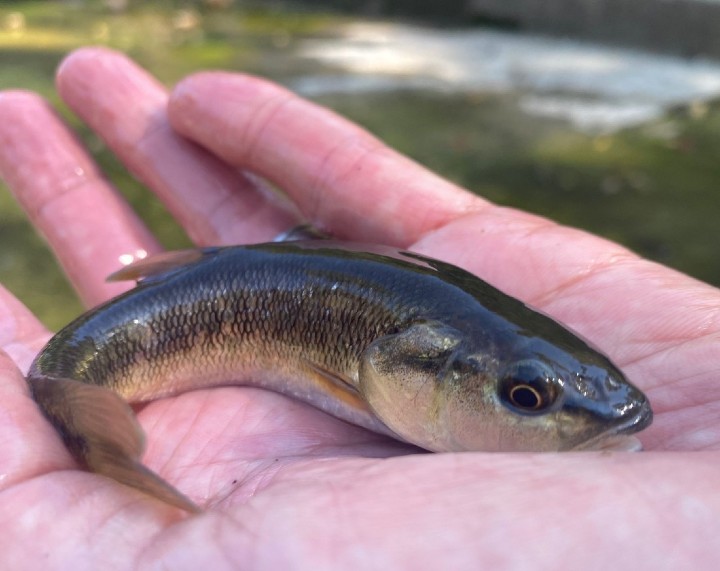 A Copperhead that was crossing the road one night as I was heading back to my hotel.
This was a neat habitat that I investigated in Missouri.
Fowler's Toads are often found in sandy areas like this one.
The American Bird Grasshopper is the largest flying grasshopper in the United States.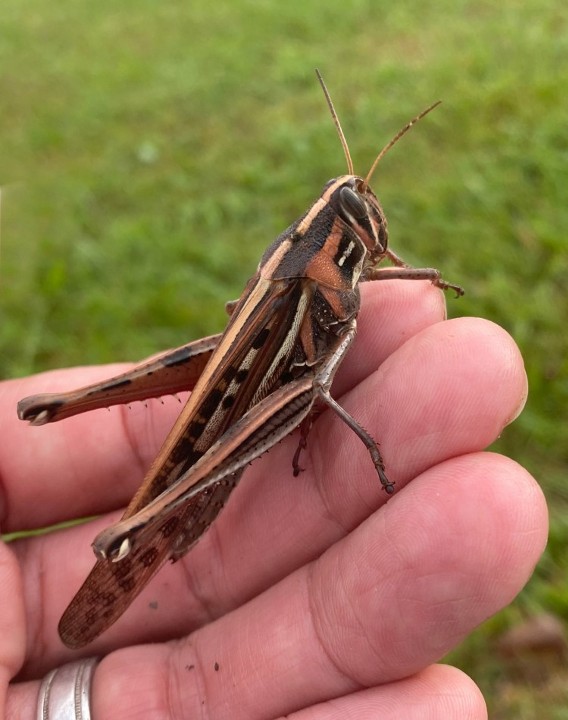 I haven't seen an Eastern Narrowmouth Toad in 30 years, so I was pretty stoked to find this one.
This was the first time I've seen Black Vultures while out and about.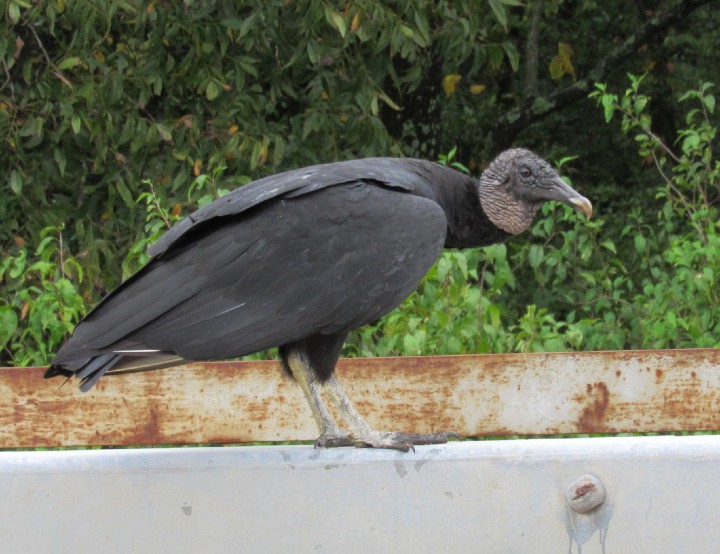 Six-lined Racerunners are long, slender, fast-moving lizards found in open areas.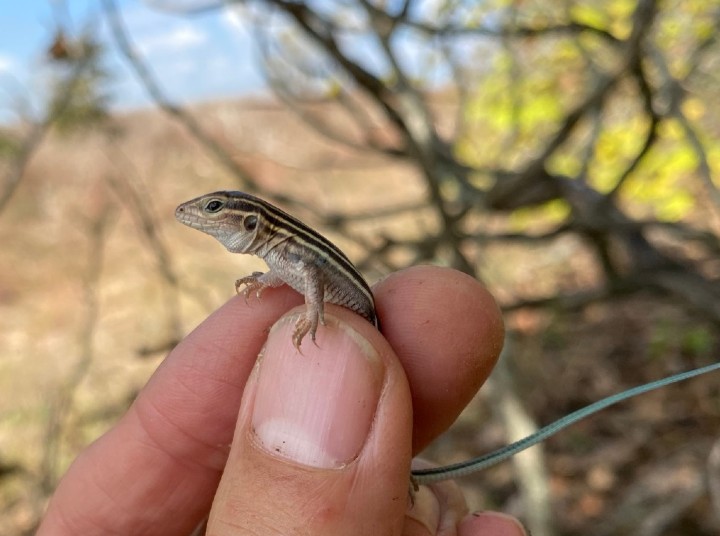 I decided to continue on my visit to Missouri and check out this wildlife preserve.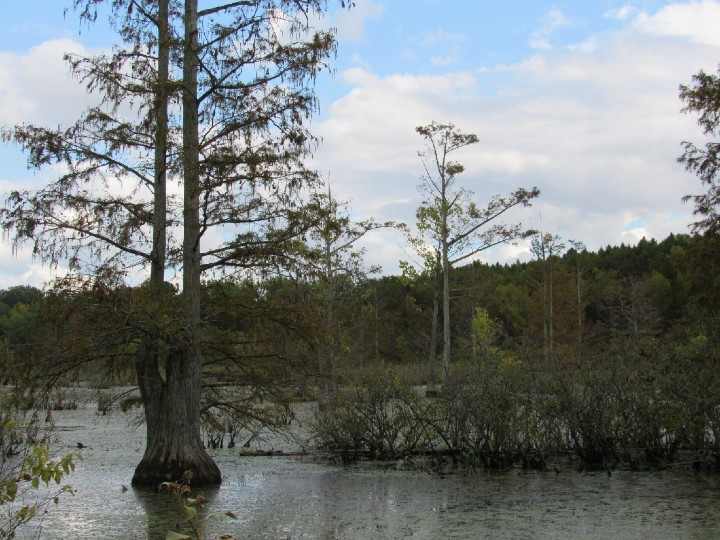 Red-ear Sliders.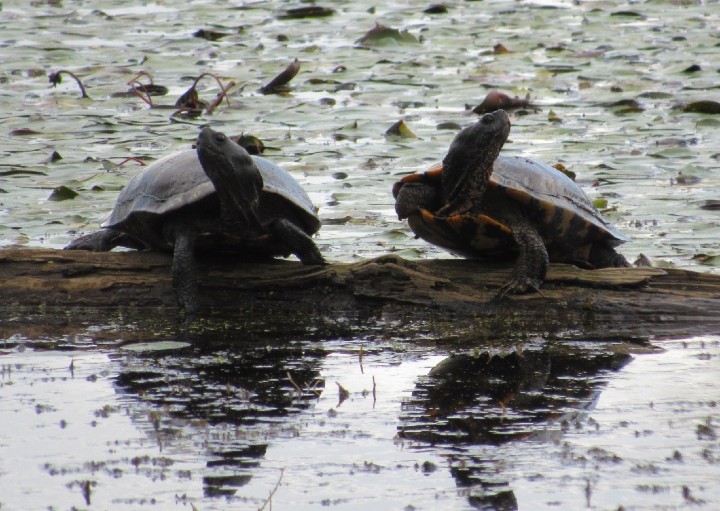 Broad-banded Water Snake.
North America's littlest falcon, the American Kestrel packs a predator's fierce intensity into its small body. It's also one of the most colorful of all raptors.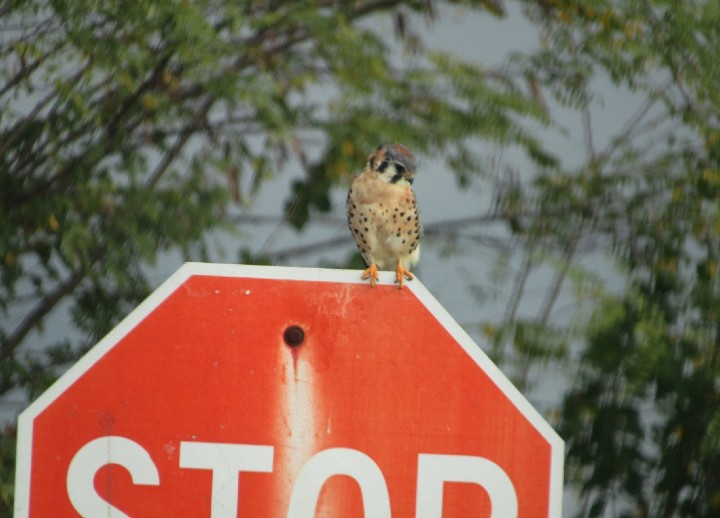 Green Sunfish.
A Kingsnake I found crossing the road in southern Illinois.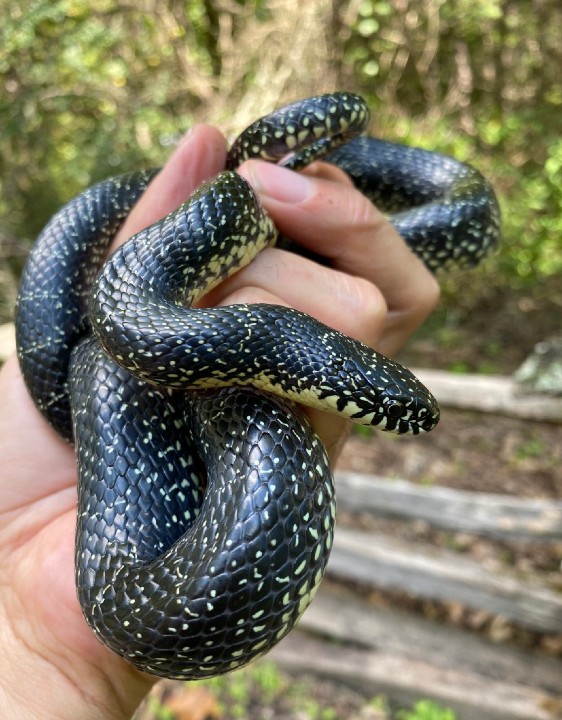 I spent some time with this Field Biology class, and we found some cool creatures.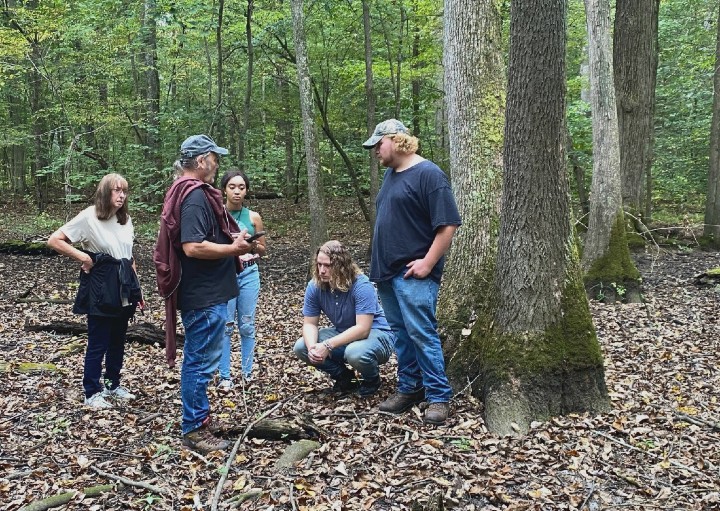 Eastern Tiger Salamander.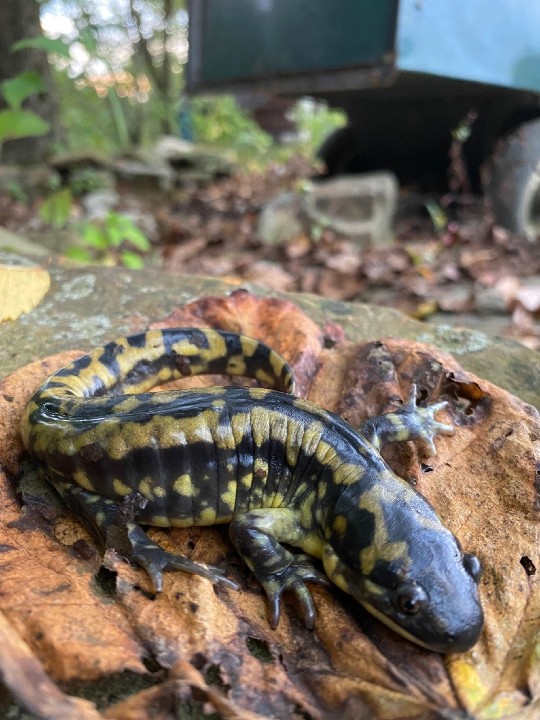 A brightly colored young Cottonmouth.
Dark Fishing Spiders get their common name because most live near water and have been reported to catch small fish and aquatic insects from the water as they walk on the surface.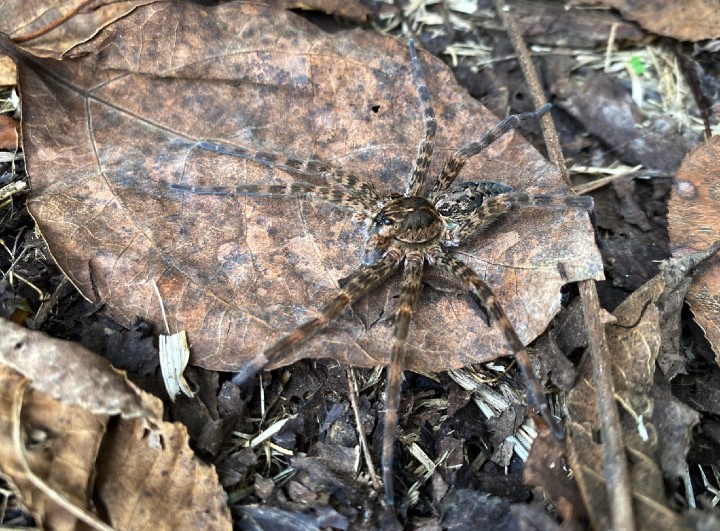 A "copperbelly" version of a Plainbelly Water Snake.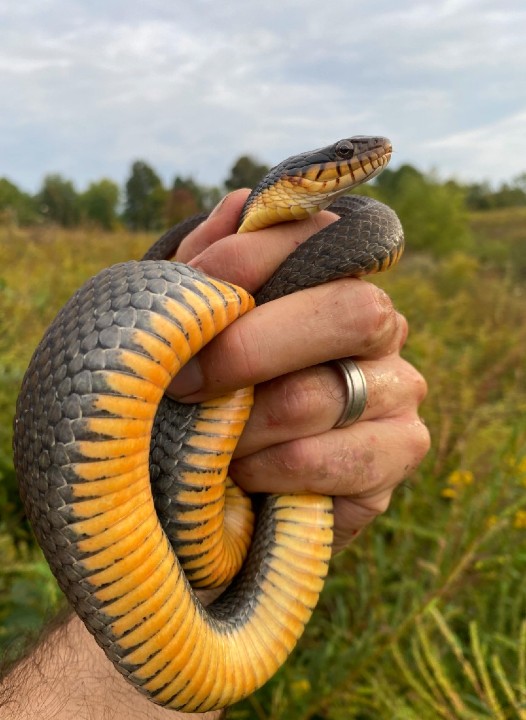 Spotted Salamander.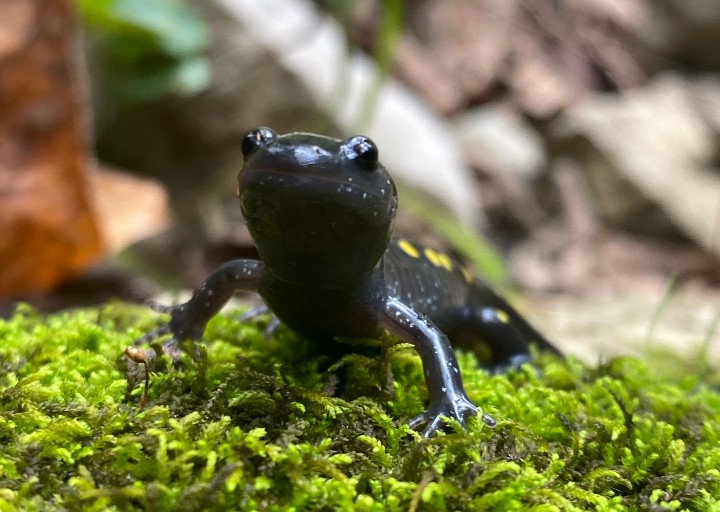 Wild Phlox is a woodland species that resides in forests, fields and along streams.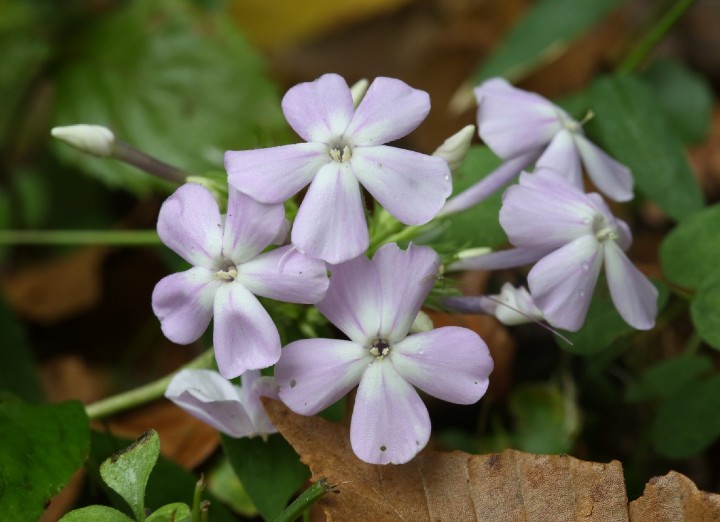 Green Treefrogs are sometimes called "Rain Frogs." Some people think that they are good indicators of rainy weather because they call loudest during damp weather.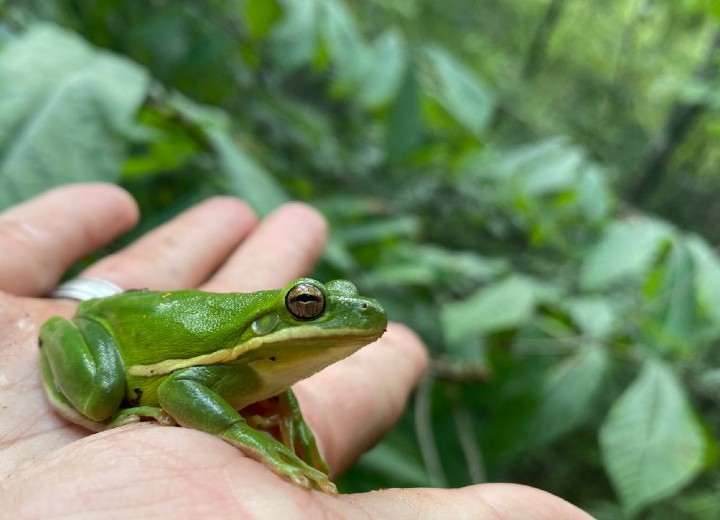 This Shawnee Kingsnake wrapped itself around my finger.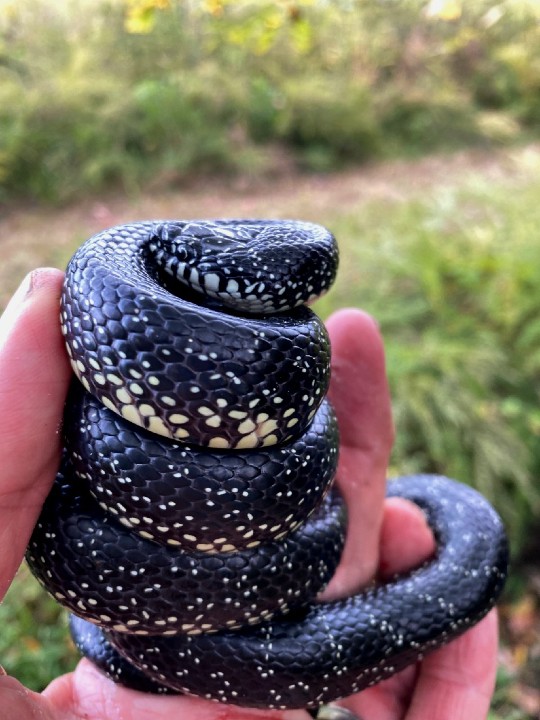 Marbled Salamanders are named because of their pattern.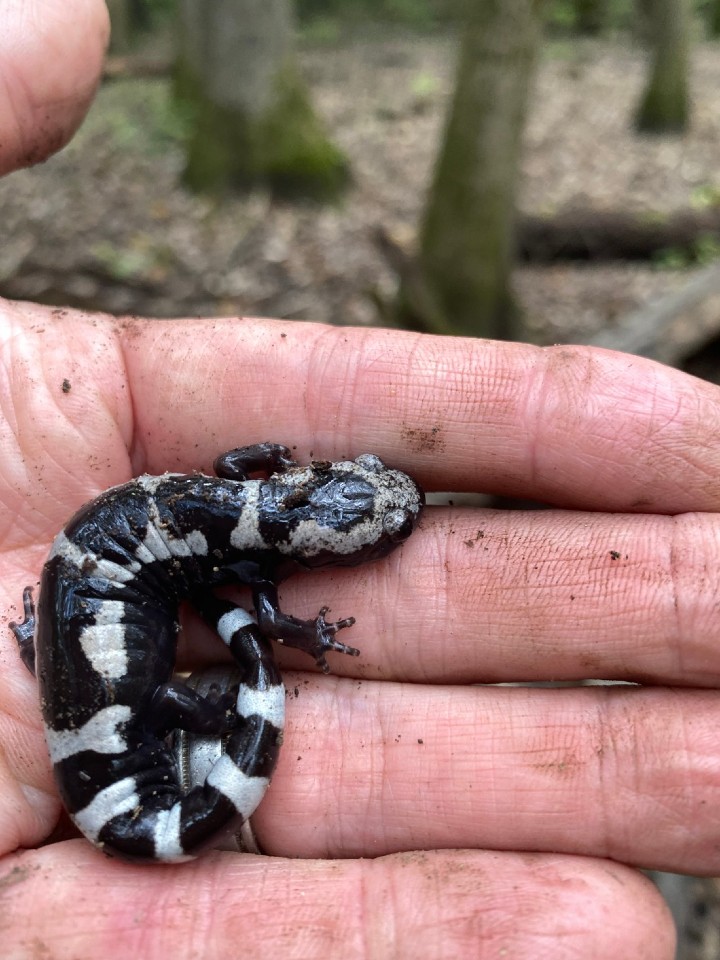 Wood Frogs blend in well with fallen forest leaves.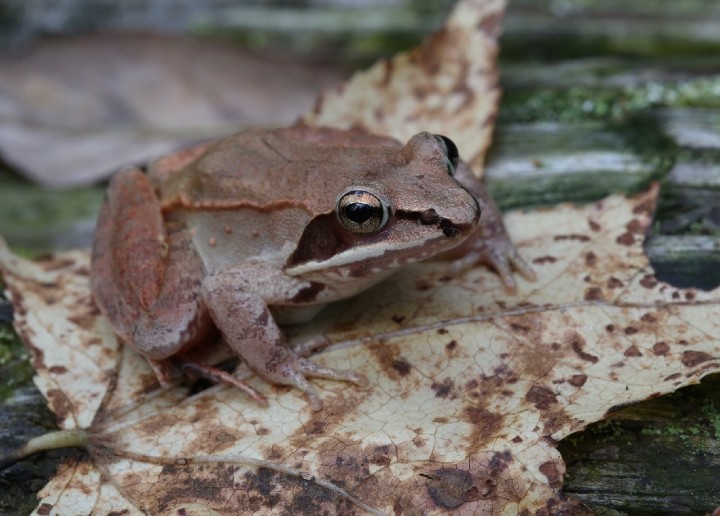 Predaceous Diving Beetle.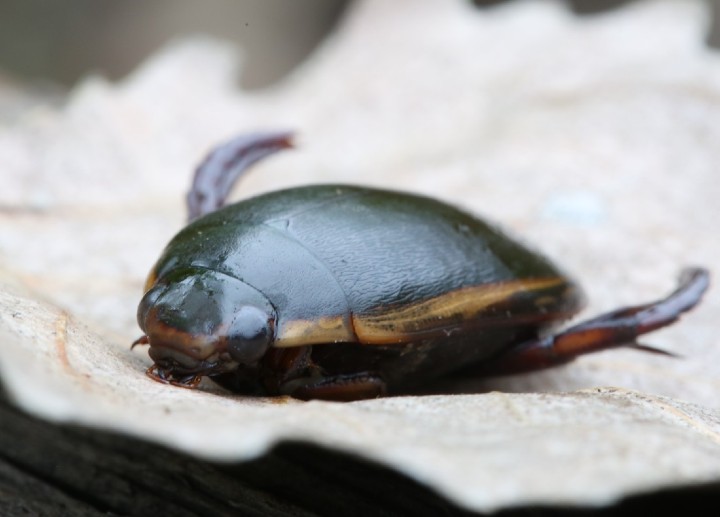 A colorful baby Kingsnake that was found on the trip.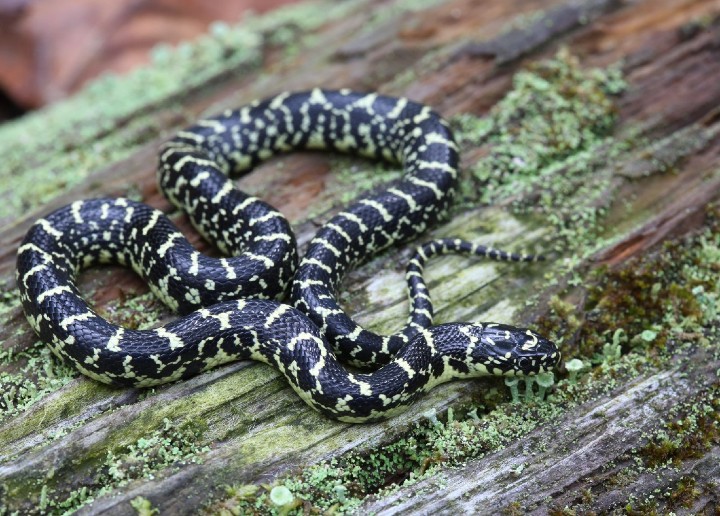 Ivy-leaf Morning Glory.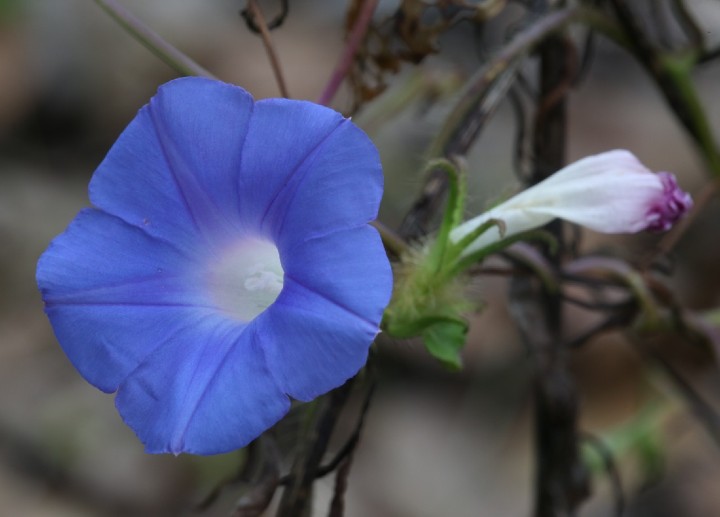 Eastern Fence Lizard.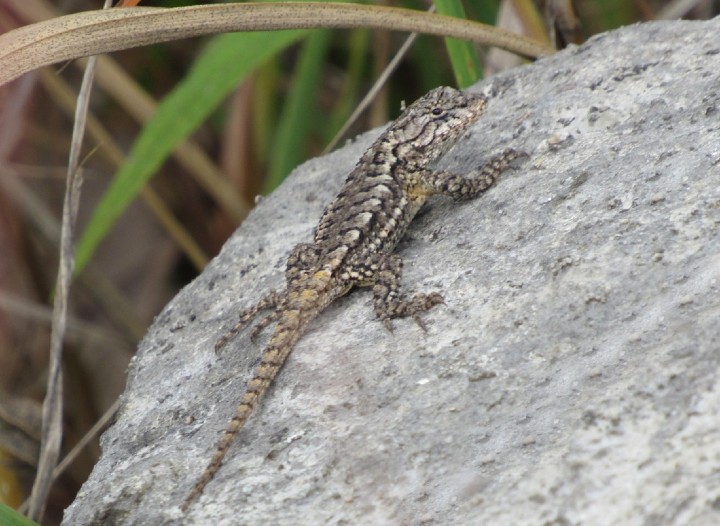 Bird-voiced Treefrogs inhabit wooded swamplands of the south, where they can be heard calling during spring and summer.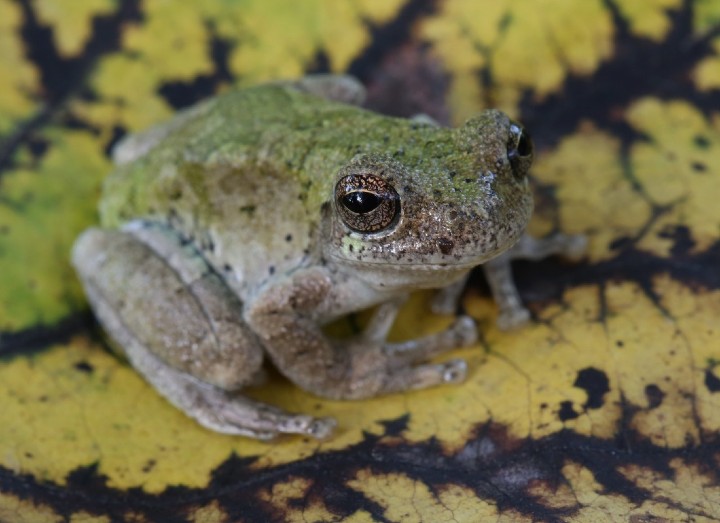 Murky Ground Beetle.
Eastern Ribbon snakes are semiaquatic and frequently found along the edges of lakes, bogs and marshes.
A Snake Road sunset.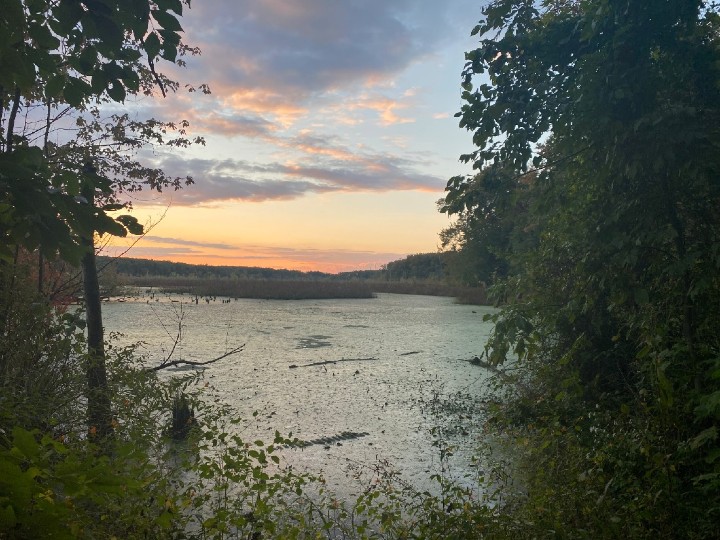 Hickory leaf shadows on a tree trunk.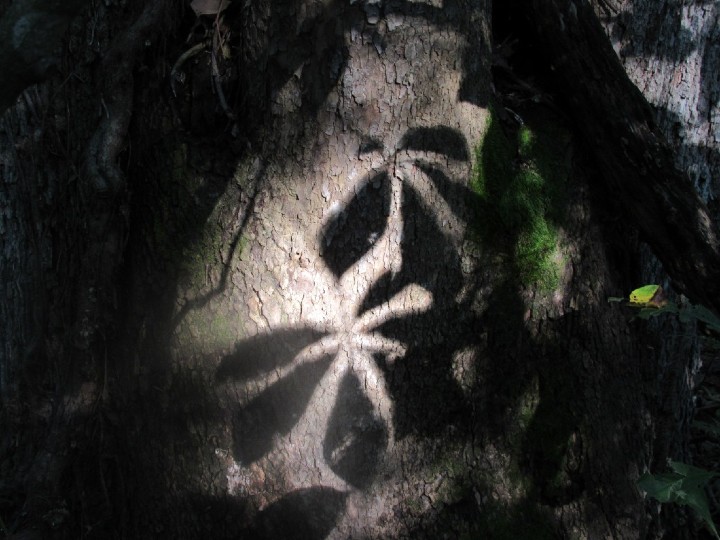 Chinese Mantis.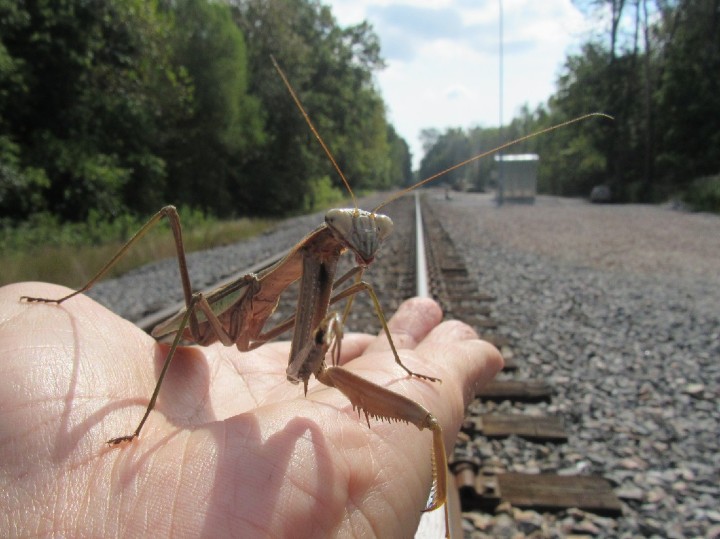 I found two Timber Rattlesnakes on the trip a few minutes apart.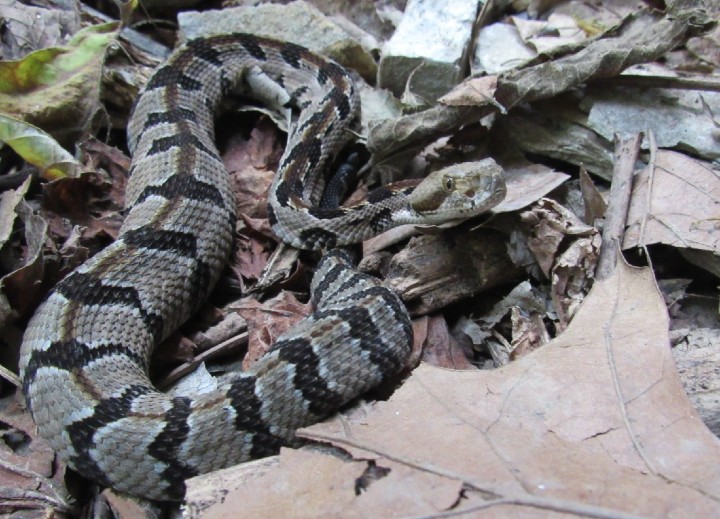 A large Cottonmouth.
I went to Missouri again to find my first "lifer" of the trip - Three-toed Box Turtle.
American Beauty Berry.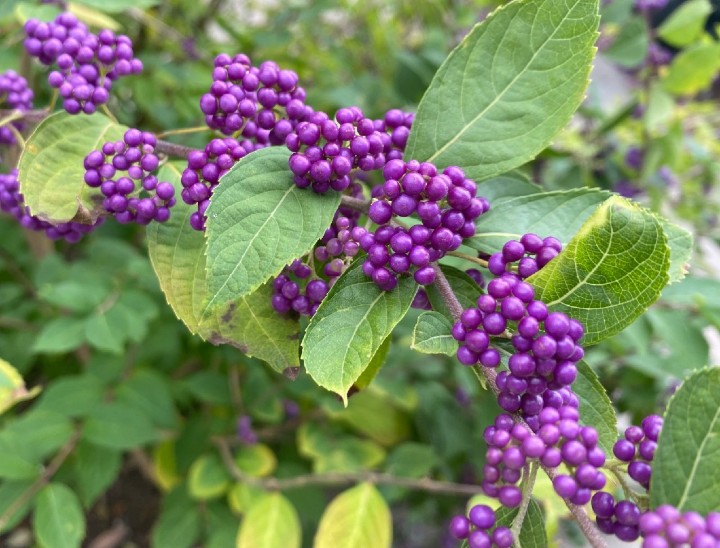 A young Copperhead, still sporting a bit of yellow on its tail.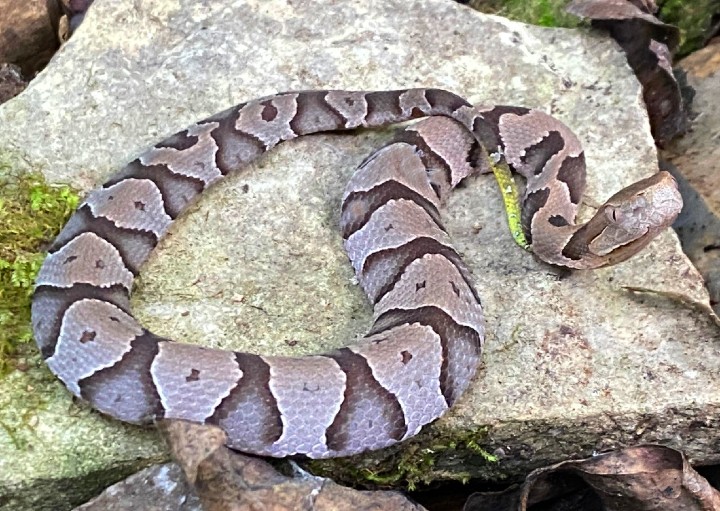 An Obscure Bird Grasshopper.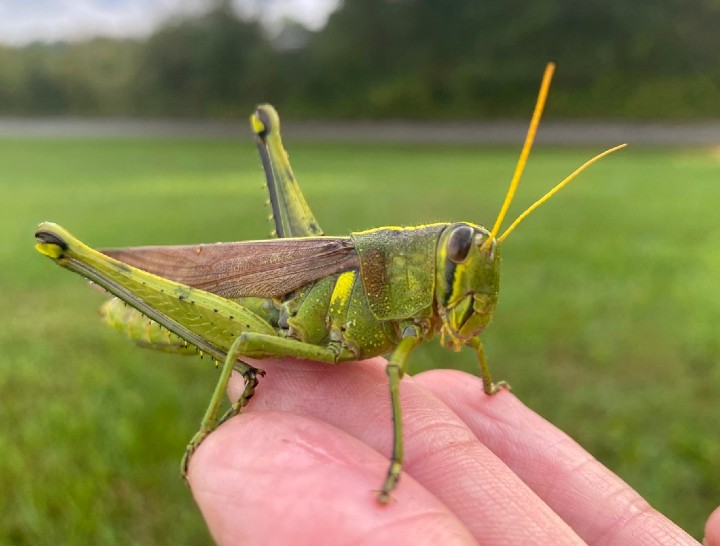 Aromatic Aster.
A Red-ear Slider/River Cooter combo.
A Sweetheart Underwing Moth that was on the wall of a nature center that I visited.
Southern Illinois herp habitat.
An Midland Water Snake "periscoping."
Midland Painted Turtles do not seem to be as common as Red-ear Sliders in this area.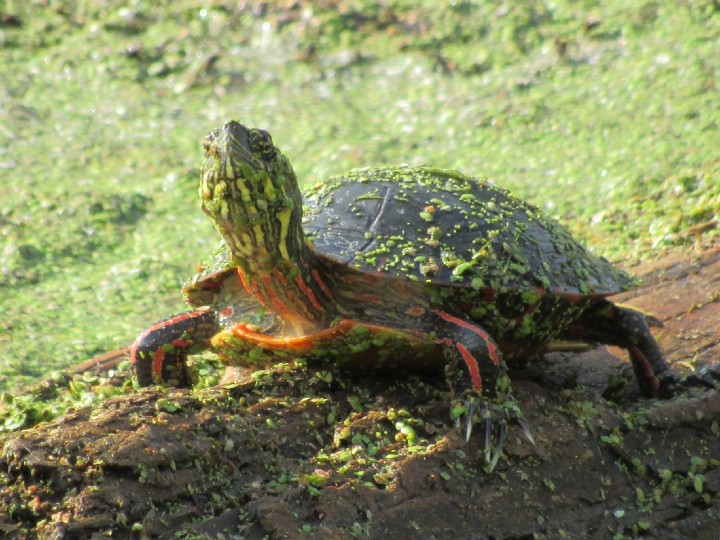 The Question Mark is found primarily in wooded areas that have open spaces, such as city parks and fence rows.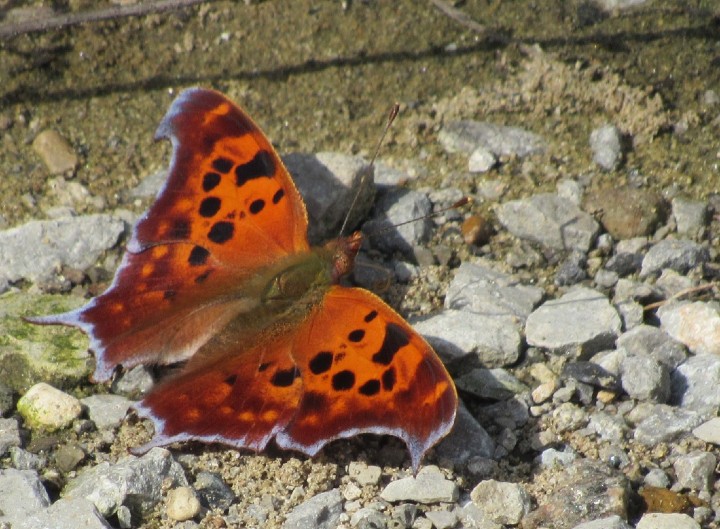 A Five-lined Skink basking on the lakeshore.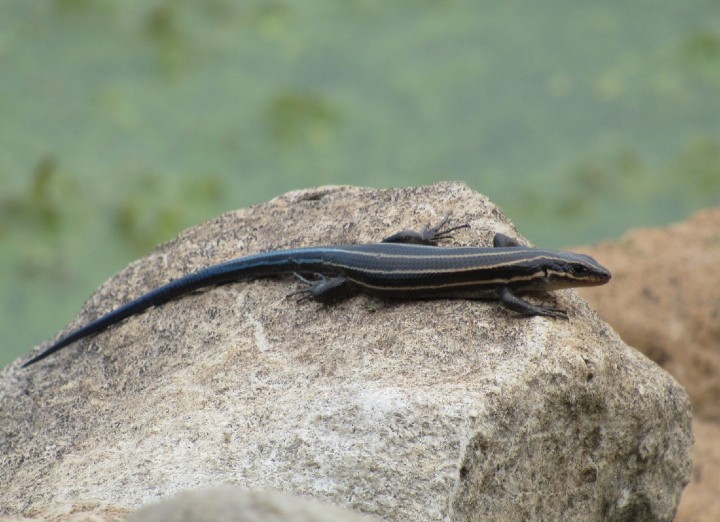 Melanistic Red-ear Slider.
The gangly Double-crested Cormorant is a prehistoric-looking, matte-black diving bird with yellow-orange facial skin.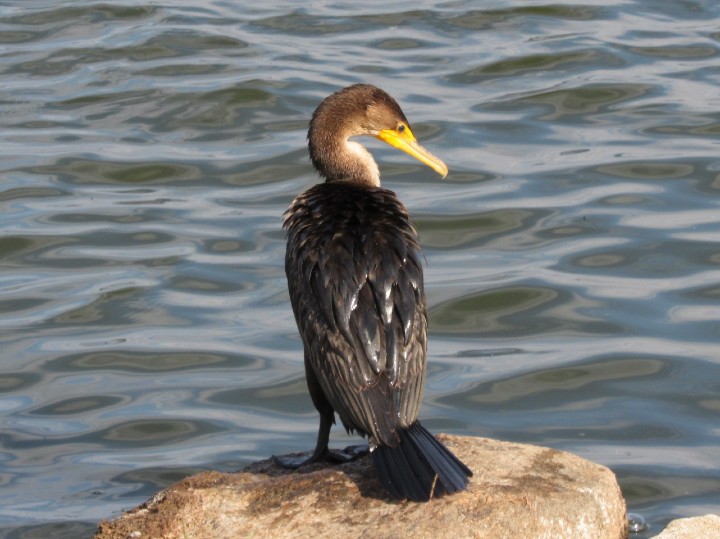 A Plainbelly Water Snake at sunset.
Lesser Angle-winged Katydid.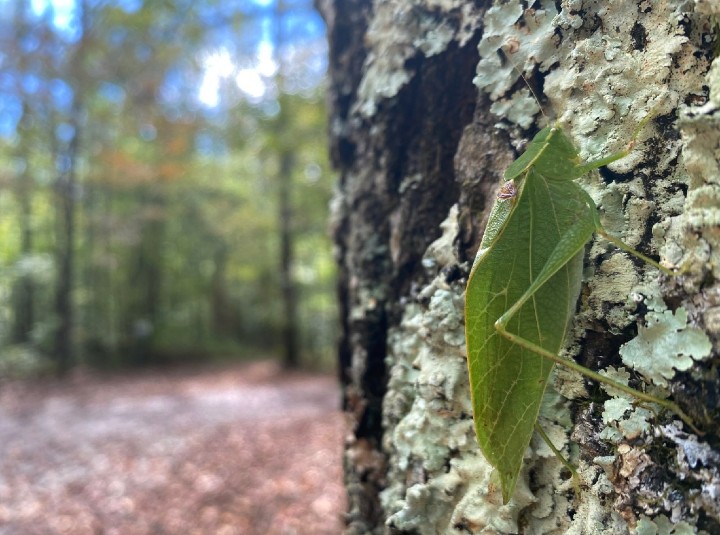 A Map Turtle basking on the back of a Red-ear Slider.
Another juvenile Kingsnake - it was a good trip for Kingsnakes, with a total of five being found.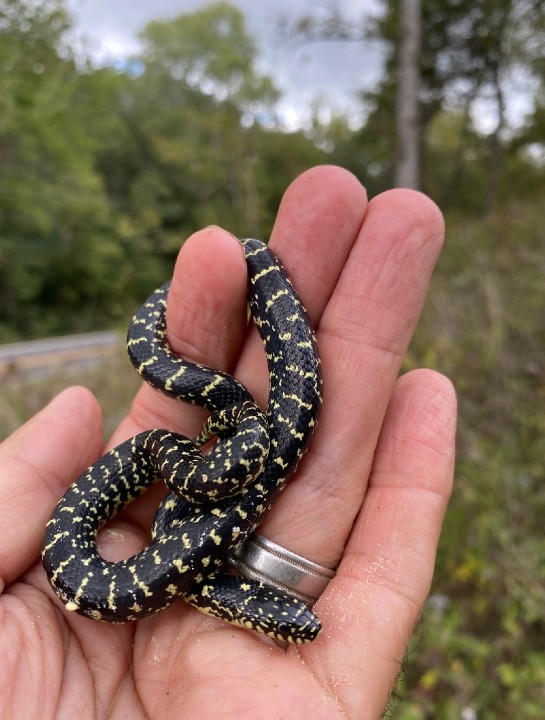 Snake Road.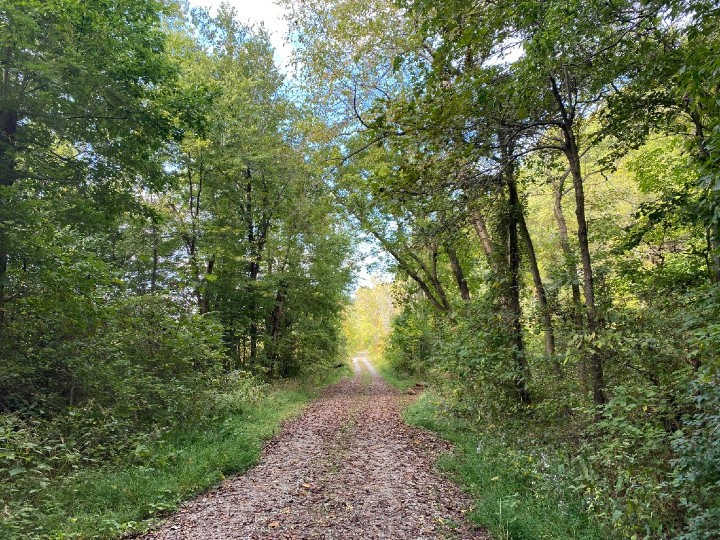 A Mississippi Green Water Snake on Snake Road.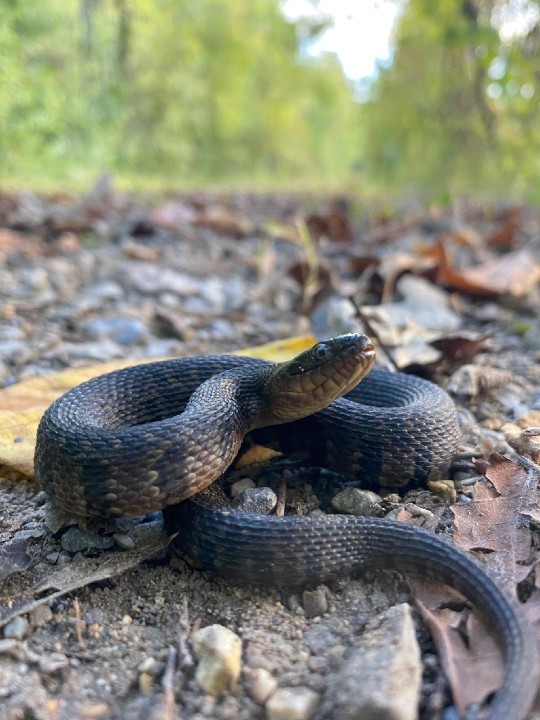 A young Cottonmouth illustrating how this snake received its common name.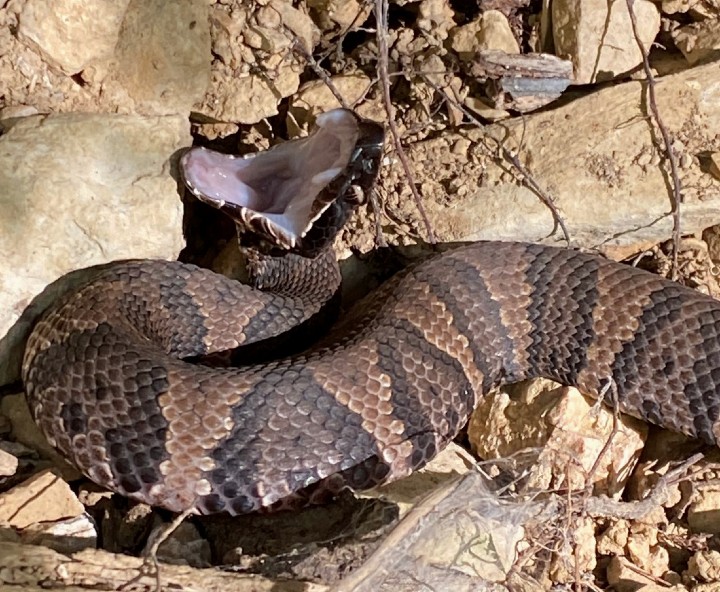 As Cottonmouths age, they tend to lose their pattern and become uniformly dark, like this one.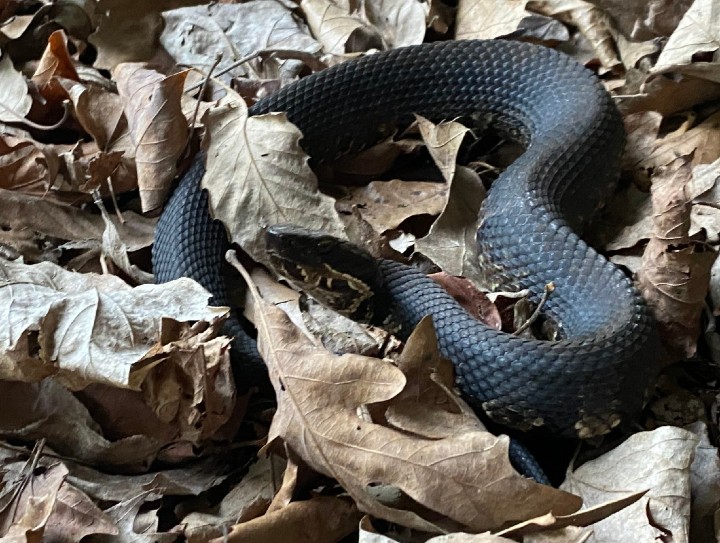 Small White Morning Glory.
On my last full day, I visited this habitat in Missouri.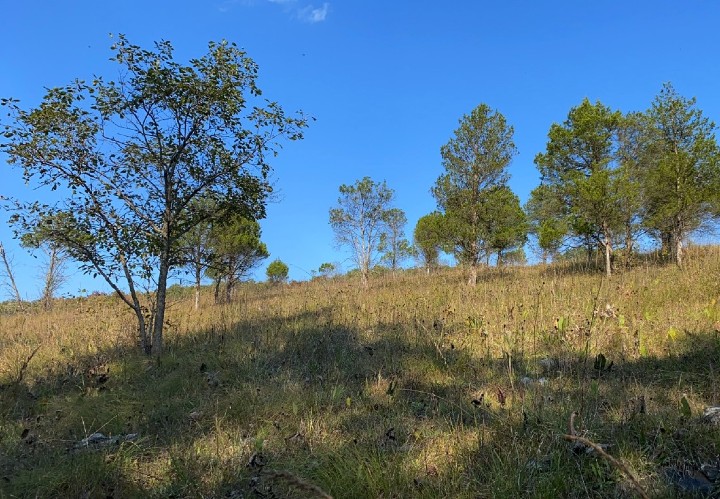 Smooth Earth Snakes mainly live underground and are most often found hiding beneath rocks and logs.
My second "lifer" of the trip was this Prairie Lizard.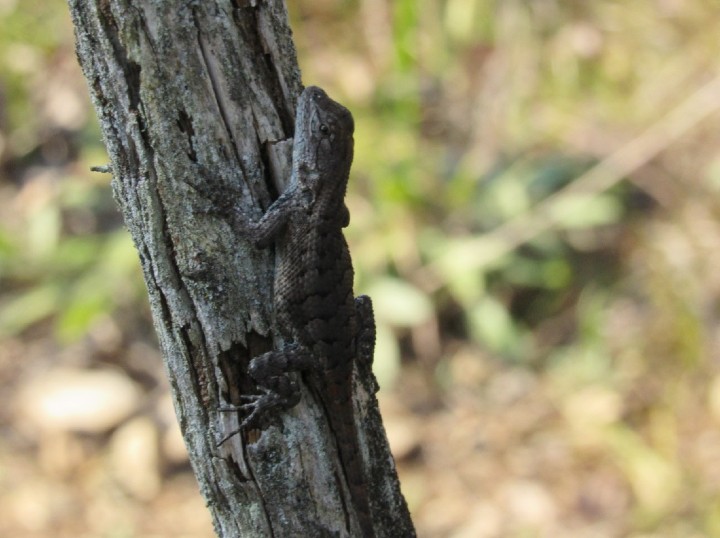 Black and Yellow Garden Spider.
My third and final "lifer" was this young Speckled Kingsnake.
There are plenty of Soybean fields in the area, so it makes sense that I'd come across a Soybean Looper Moth.
Slimy Salamanders were common in this area.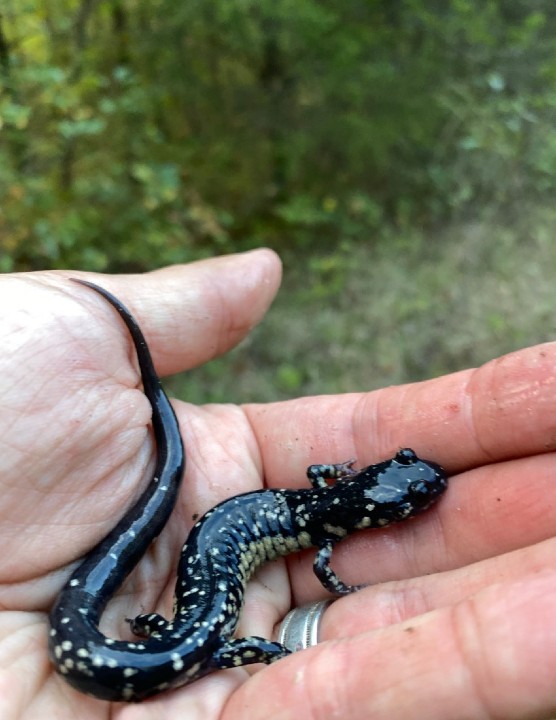 Striped Bark Scorpion.
My final find of the trip was this "junkyard" Eastern Garter Snake.