Last weekend I drove up to eastern Tennessee for a camping trip with some friends. On my way back to Savannah, I decided to detour through an area where a few other herpers have been having insane luck with southern hognose snakes (
Heterodon simus
) and pines (
Pituophis melanoleucus
). I had a feeling I'd be getting lucky, because I'd left my camera at home.
Sure enough, at the start of my second pass, I saw a huge female simus in the road. The incredible rush from finding my first simus in Georgia, first adult, and first of the species solo (my only other had come in Florida, while a friend drove and I slept in the backseat - not really the most satisfying find) was somewhat tempered by my complete inability to record the find. I stood over the critter, debating what to do. Risk a fine/overstressing the snake/getting blacklisted for any future jobs in my chosen career field by bagging a protected species? Even without the legal issues, there was still the matter of a 100+ mile drive each way to get my camera and return the animal. Bag it and drive to Wal-Mart for a disposable camera? Leave it, buy a camera, and hope for another, sacrificing an hour of prime cruising in the meantime? Buy a real camera and hope Wal-Mart's return policy is lenient?
While I pondered this dilemma, a truck came crawling to a stop. From the logo on the side, at first I thought it was the DNR (a major point for not bagging the snake), but it turned out to be a couple guys from an environmental services firm who were driving to a jobsite and thought I needed help with my car. One of them really liked hognoses, saying he saw them a lot when he was younger and liked encountering them, but hadn't seen any in ages. He was nice enough to snap a couple photos on his Blackberry and email them to me then and there. Not the greatest shots, but it somewhat satiated my desire for a souvenir: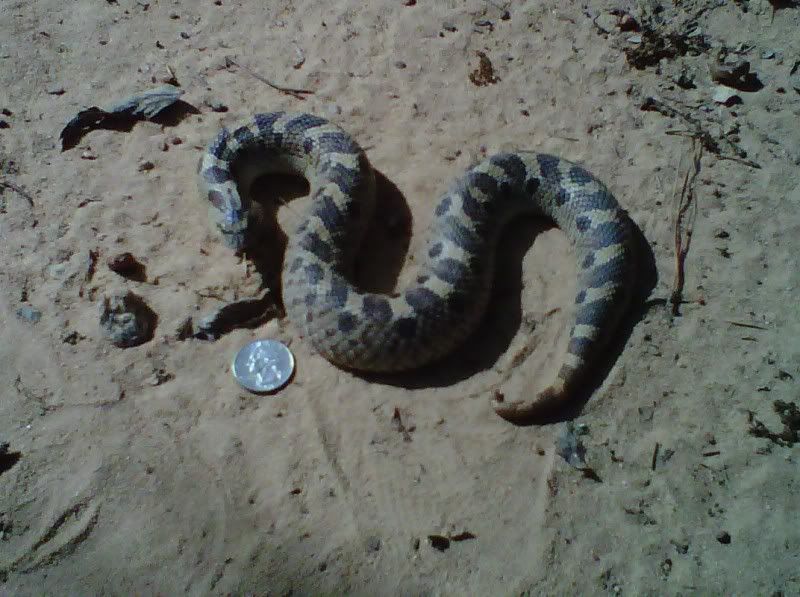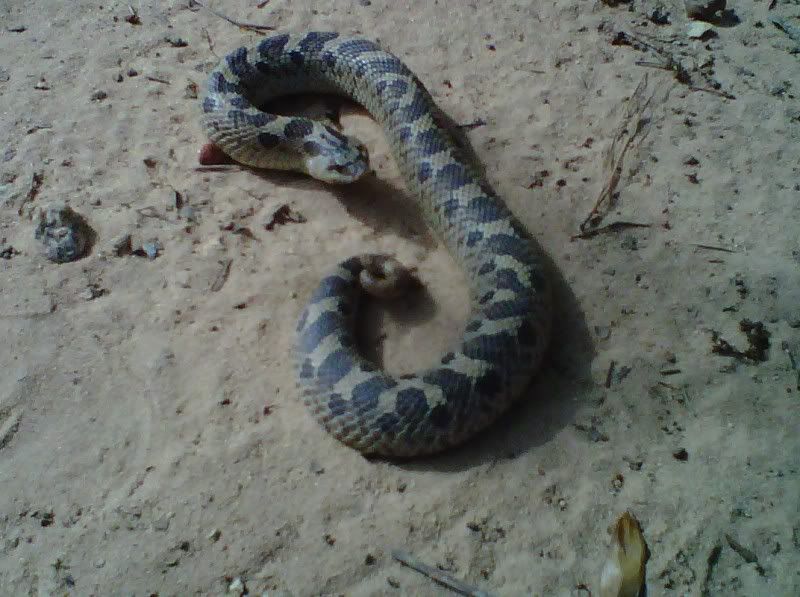 These shots were very useful for confirming that this was a new individual for the area, bringing the total up to something like six in two weeks.
Feeling optimistic, I kept driving. Within ten minutes, I was standing over yet another giant adult simus! This one I left undisturbed, placing my foot alongside it for a second to gauge its length (an impressive 20", minimum). About an hour passed without anything of interest, and then I cruised a juvenile simus! Three in one day, a feat I previously considered impossible outside of a few areas in North Carolina. I swear they can smell cameras and change their behavior accordingly.
Fast forward to today, which I had off from work. I decided to head back to the area hoping lightning would strike twice. I was worried by the day's heat, not sure if snakes would be active for long. I arrived at 9, and found a drag from a small pine snake already cutting through the road. I was worried I should have shown up an hour earlier to have a hope of finding anything.
I didn't have to worry for long, though, as this sight greeted me on my second pass: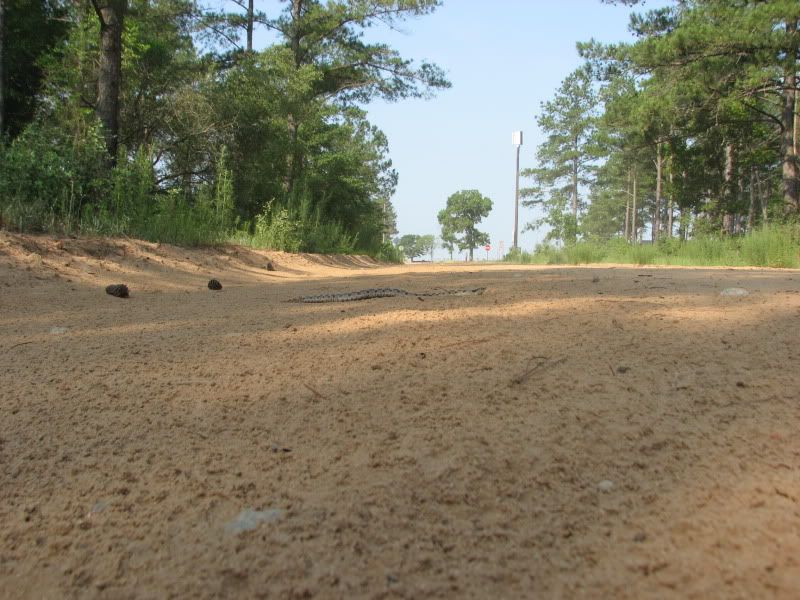 Victory! In retrospect, I wish I'd spent more time getting really good shots, but I was too excited to focus at the time and got greedy, hoping for a pine snake.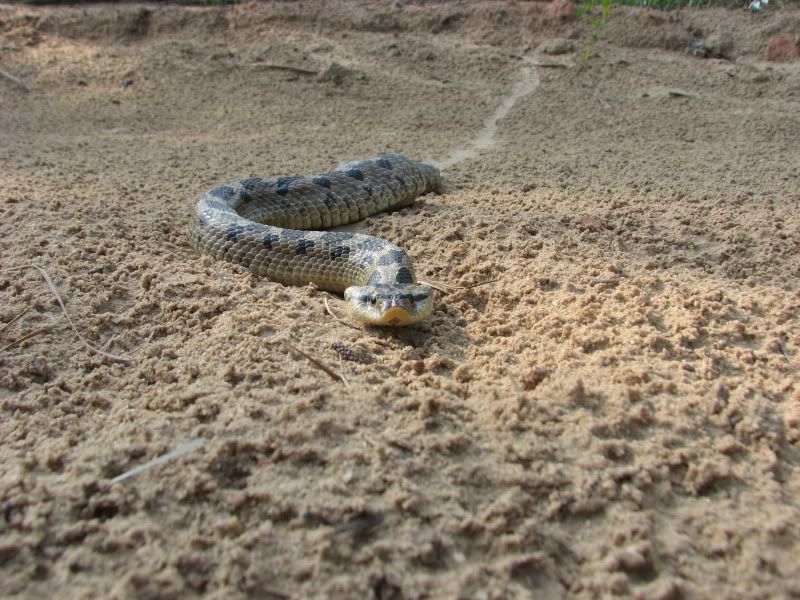 (note the uncharacteristically straight drag in this photo)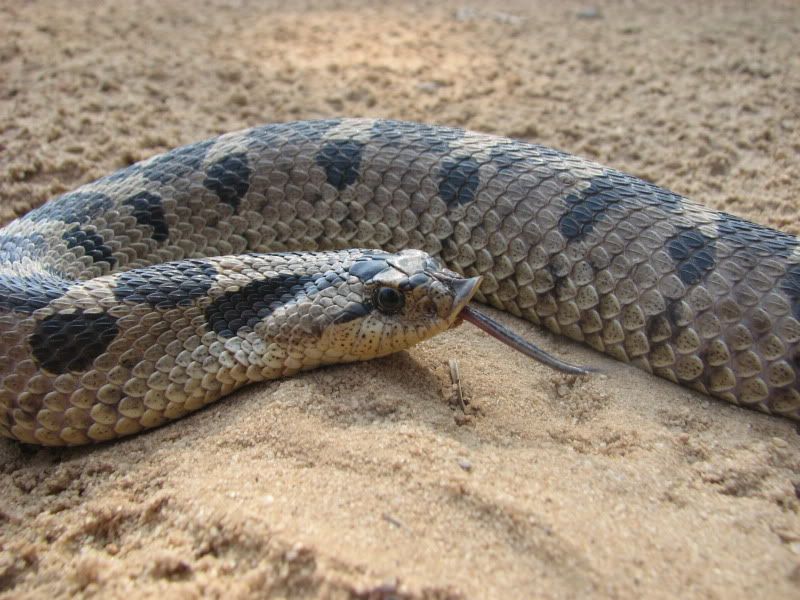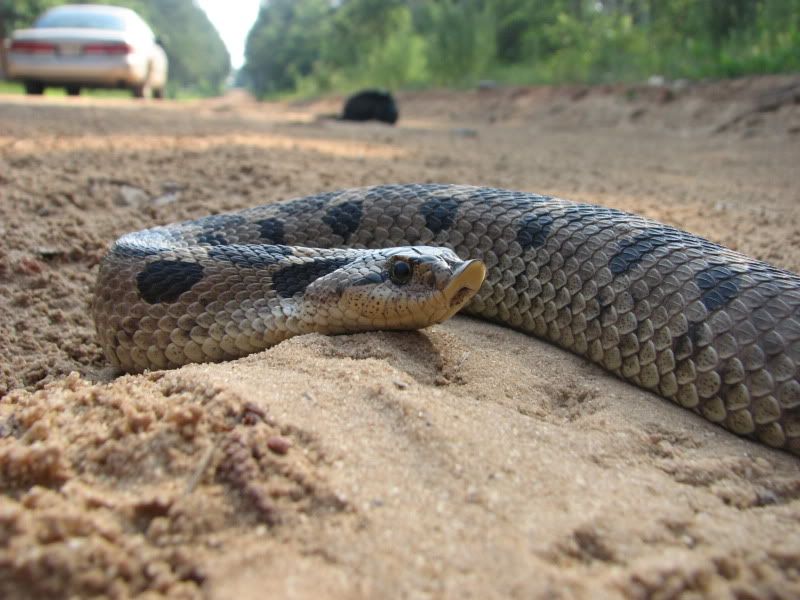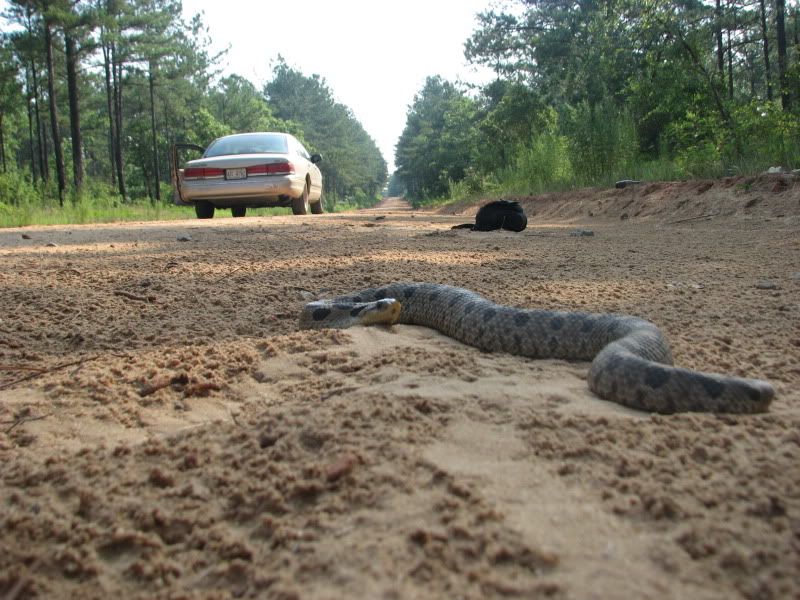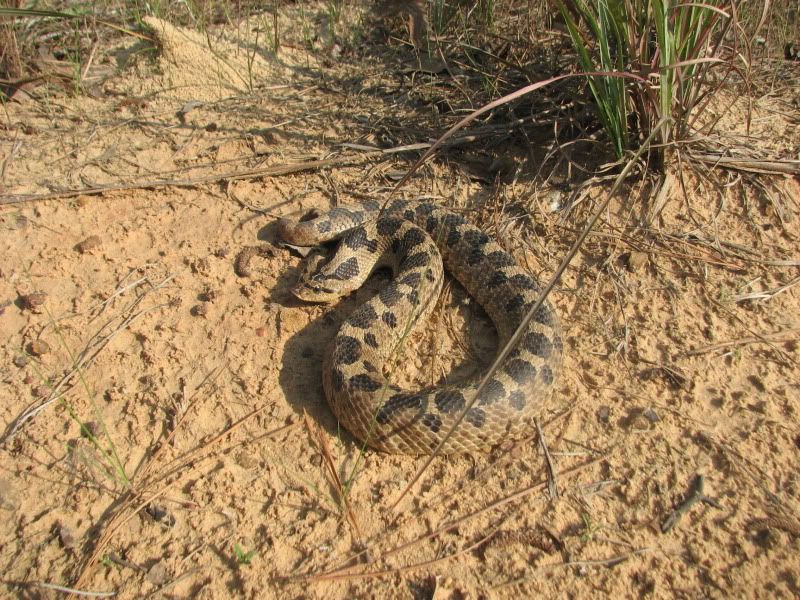 The rest of the day's cruise produced several drags, but no live snakes other than racers. Anyone have an idea what species could have made this?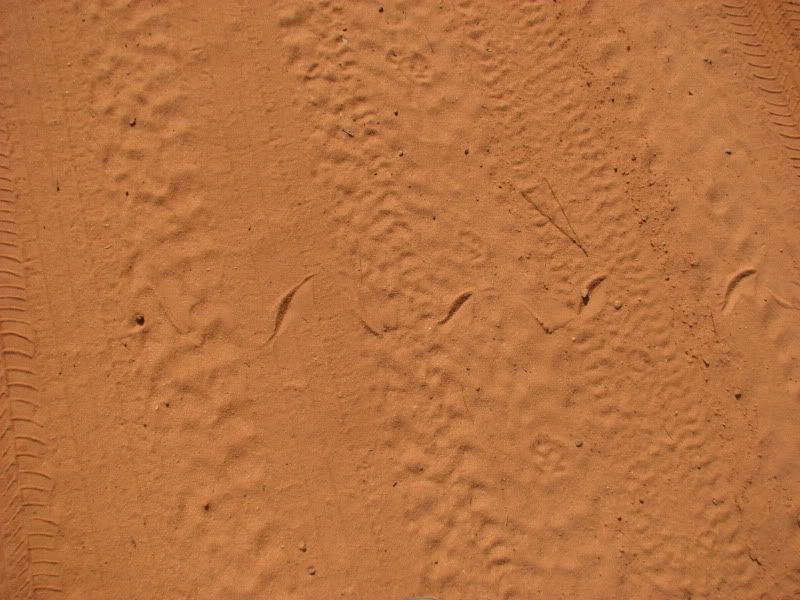 At the end of my last pass, I got out to hike some swamps for a while. As I walked down a boat ramp, I noticed that what I'd written off as a piece of trash on an earlier pass was in fact something much more interesting: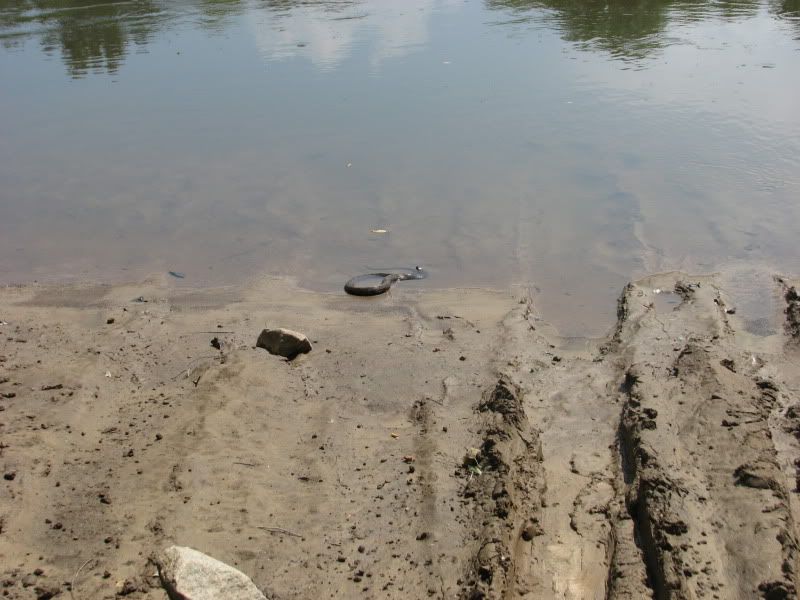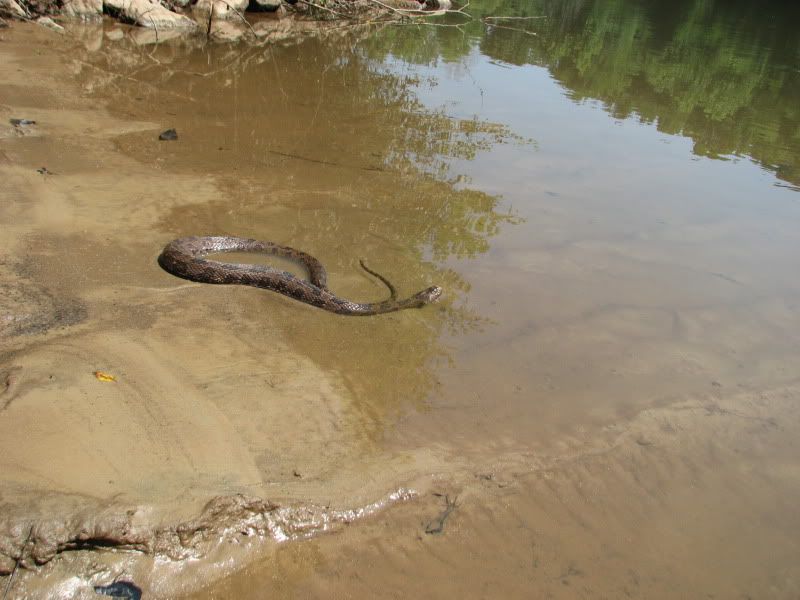 Also found this enormous DOR rat snake on the way home. I think I've seen one or two rats that were larger, and some diamondbacks and an indigo that were thicker, but nothing close to this combination of length and girth: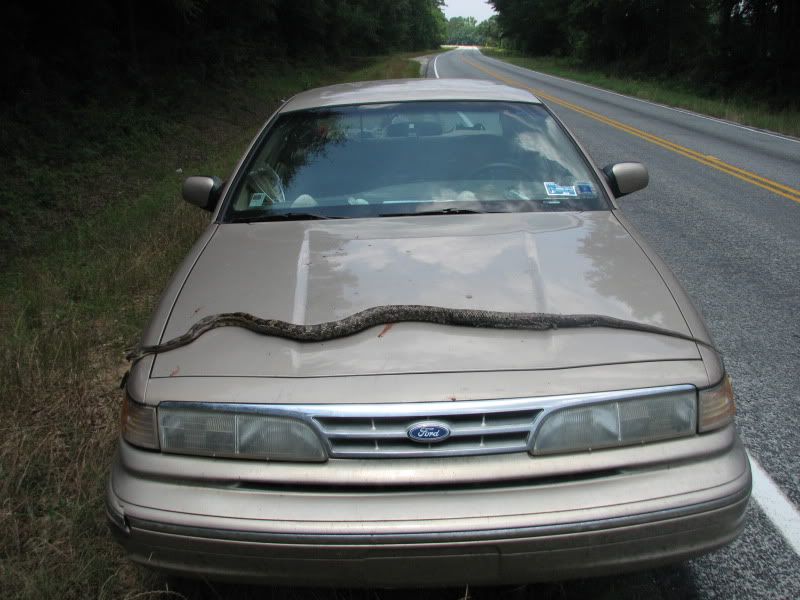 This pine was found in South Carolina earlier this year, after oversleeping and missing out on a successful simus hunt. Sometimes sleeping in can pay off. This guy was out at around 4 PM.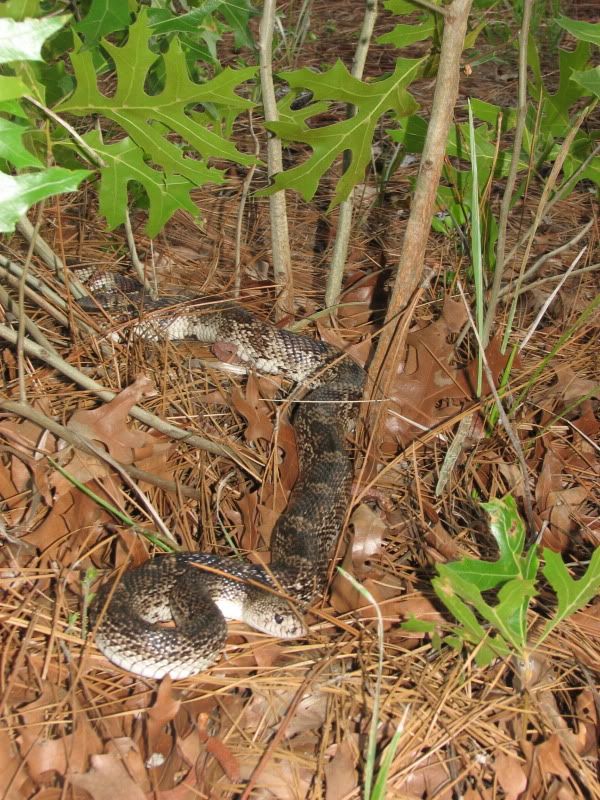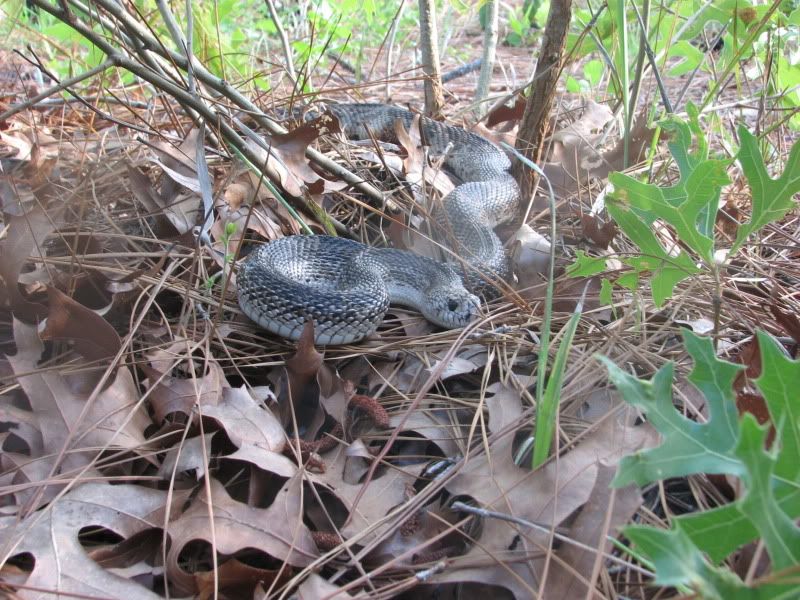 I'll end with an edb from a trip back in May, originally posted by Zach on the old boards: