Hello again - The transition into spring in the Mojave desert has been rapid. All of a sudden flowers are blooming and tortoises are moving. (For background information on this project see
Part 1
).
*Any species IDs/corrections are welcome.
Pencil Cholla (
Cylindropuntia ramosissima
)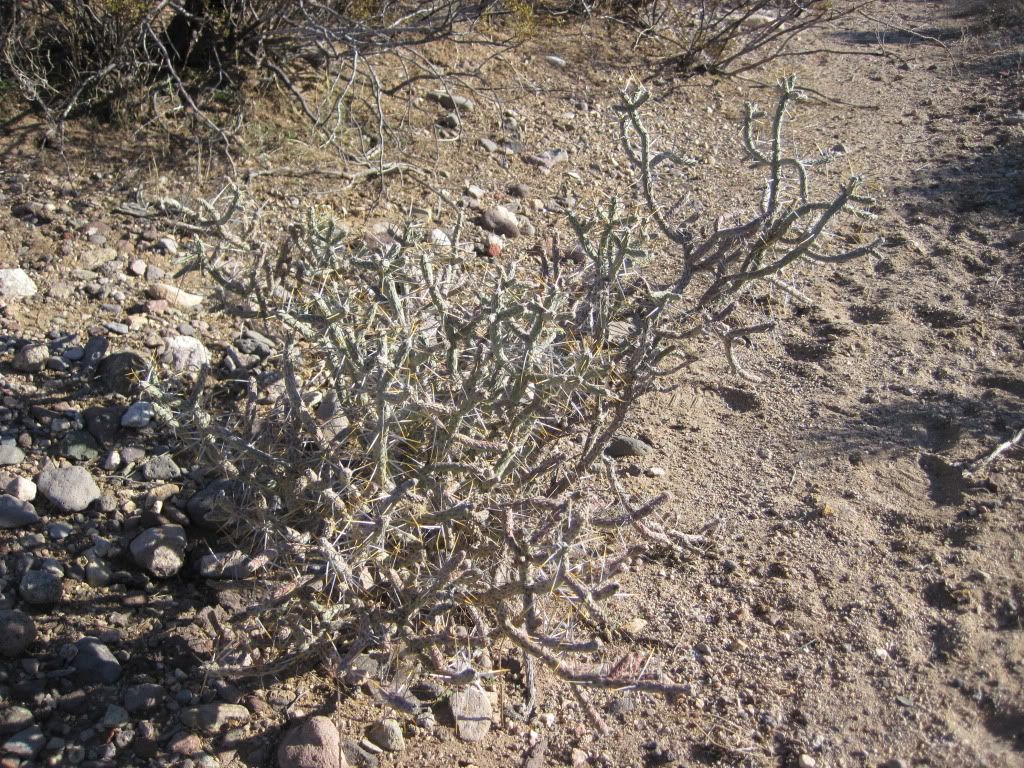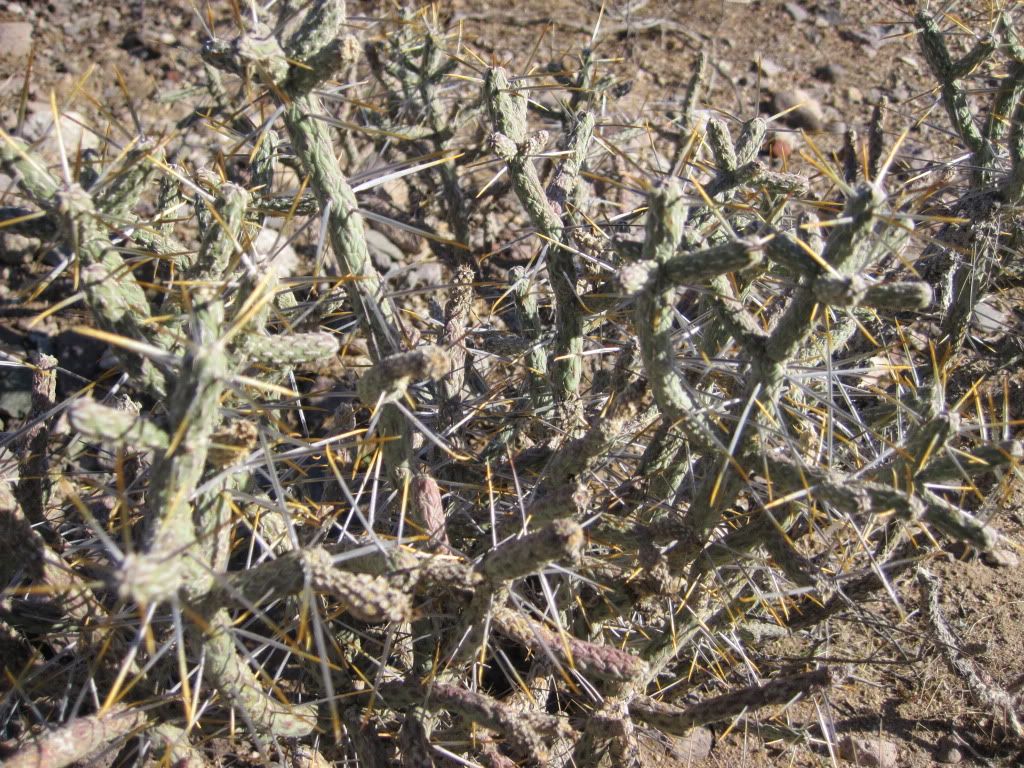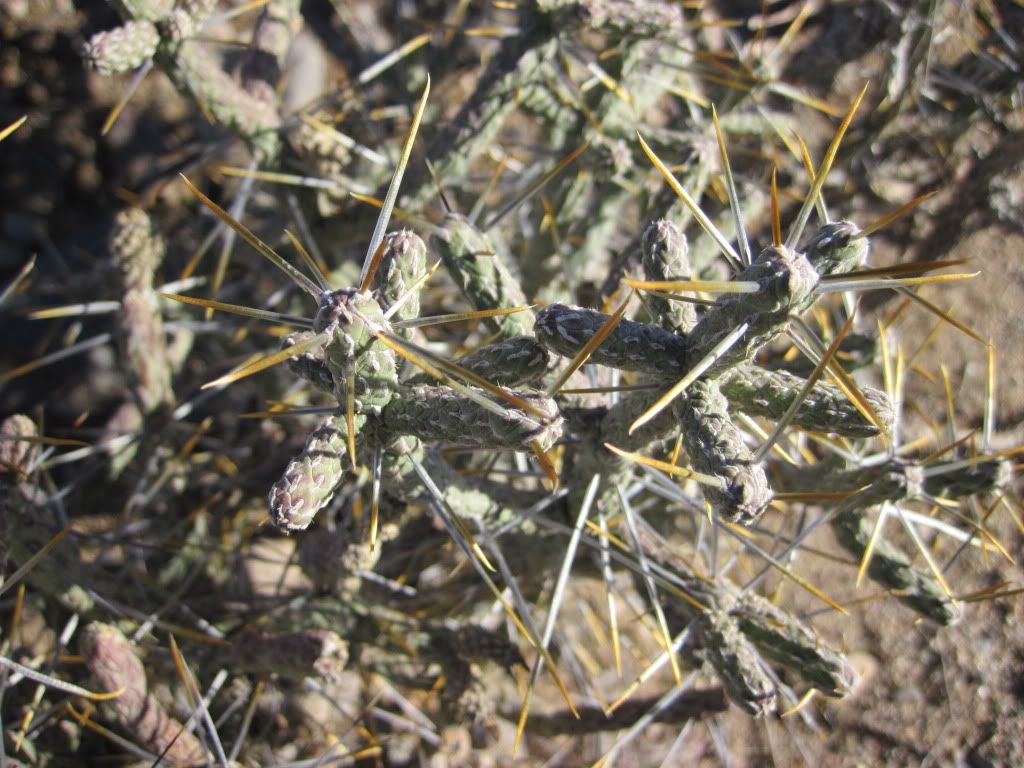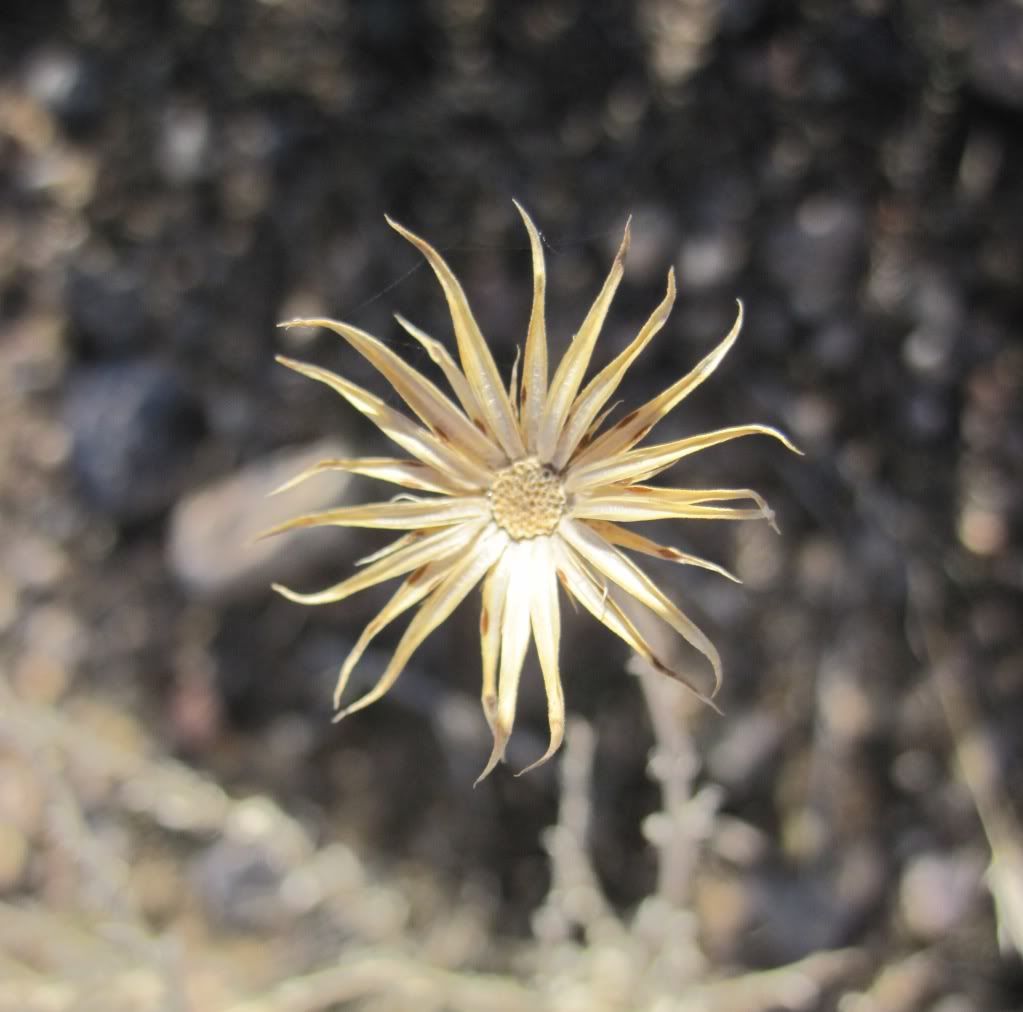 Clustered Barrel Cactus (
Echinocactus polycephalus
)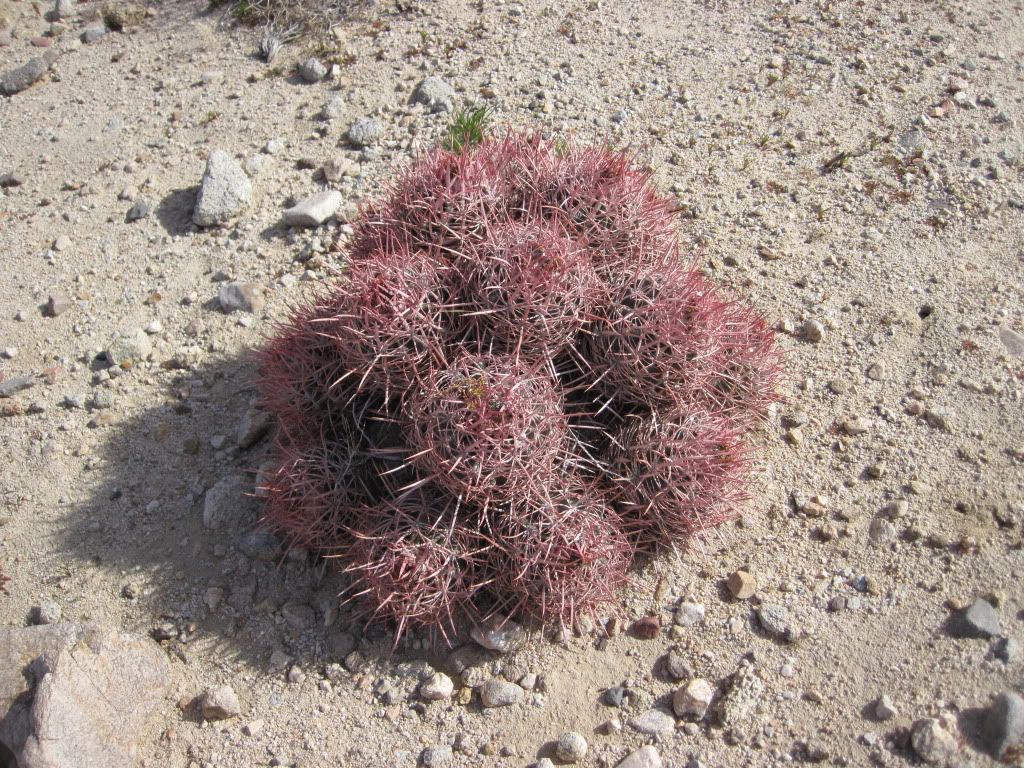 First signs of spring. Desert Chicory (
Rafinesquia neomexicana
)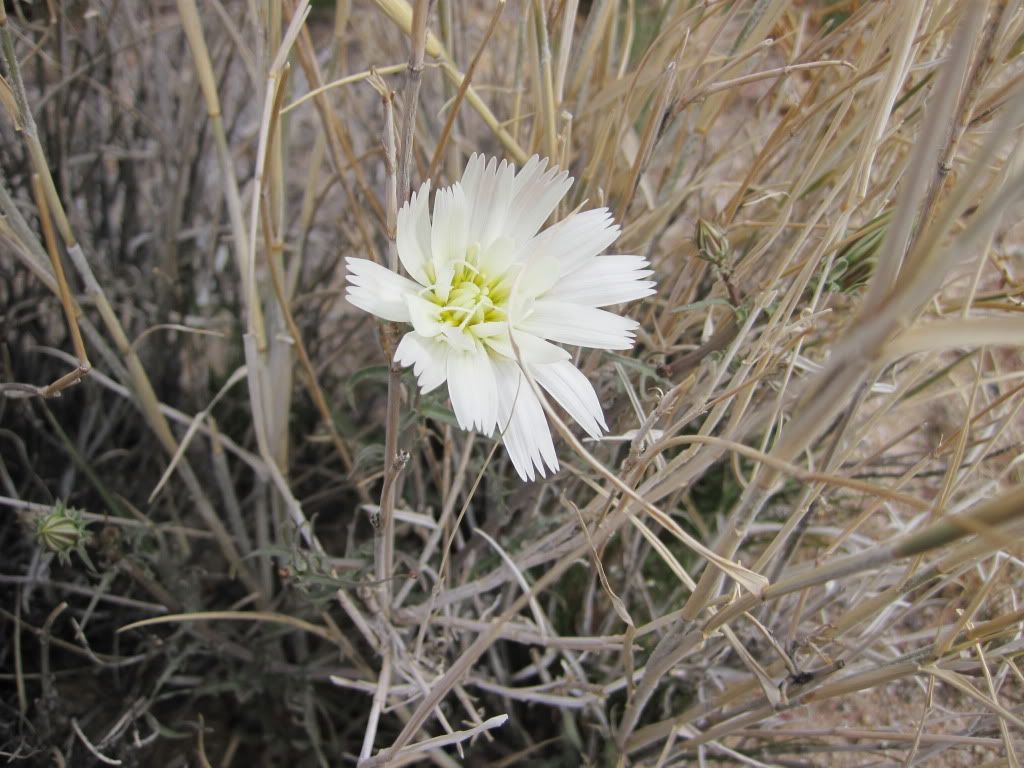 Desert Dandelion (
Malacothrix
sp.)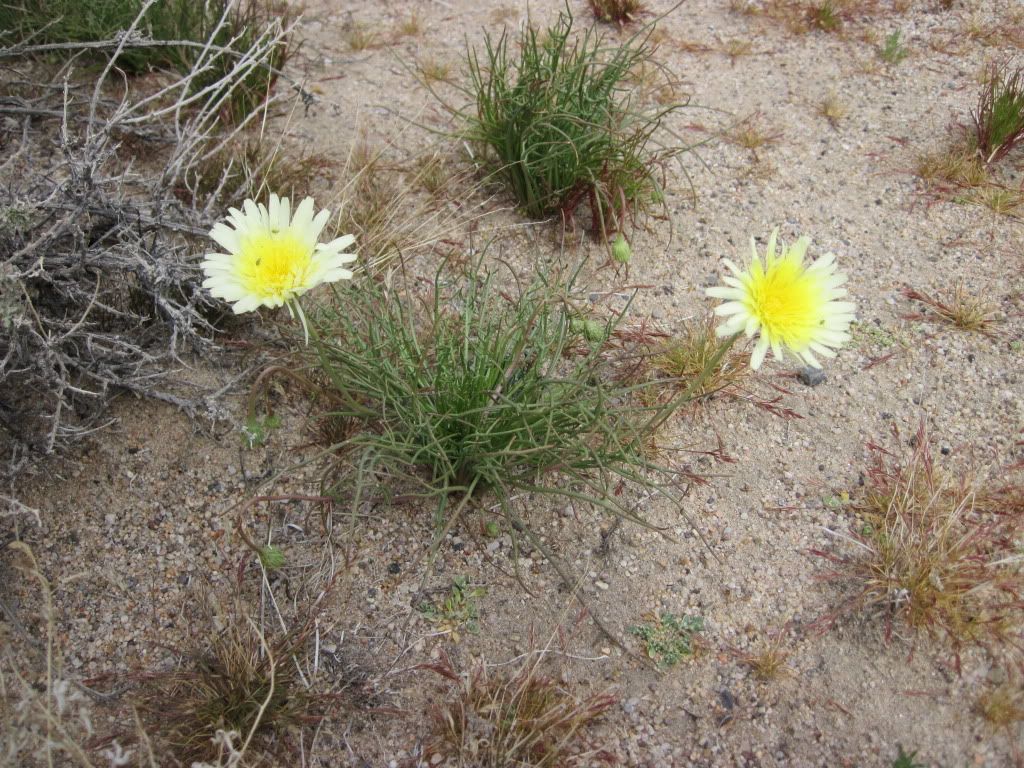 Beetle (
Eleodes
sp.)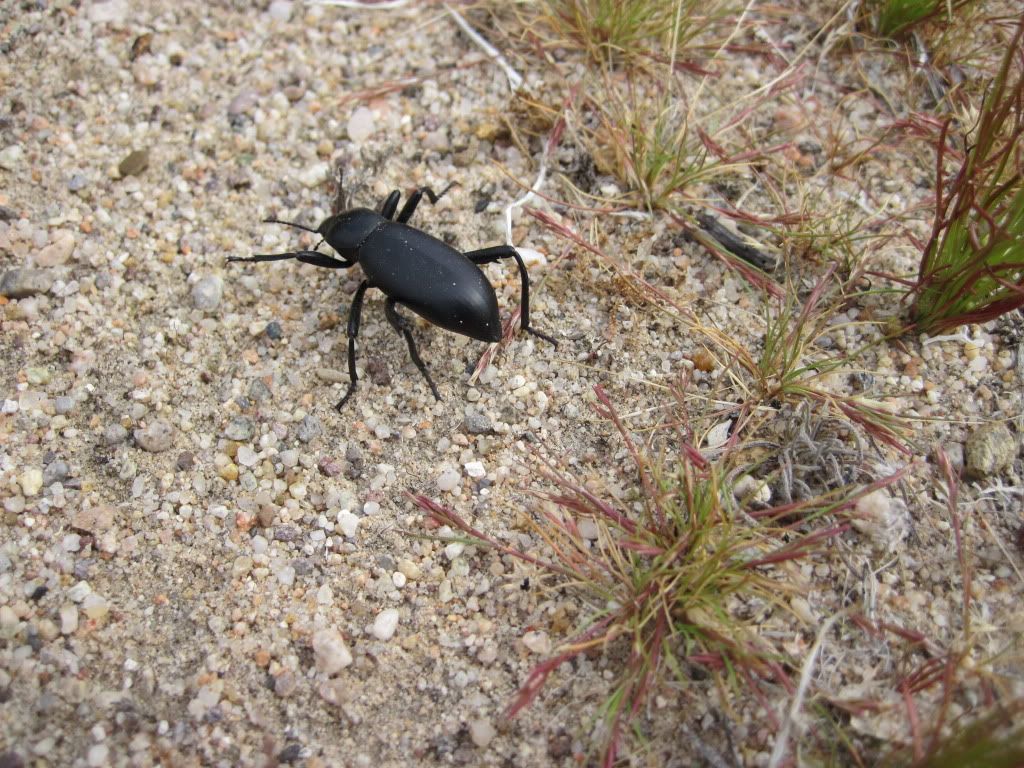 Milkvetch (
Astragalus
sp.)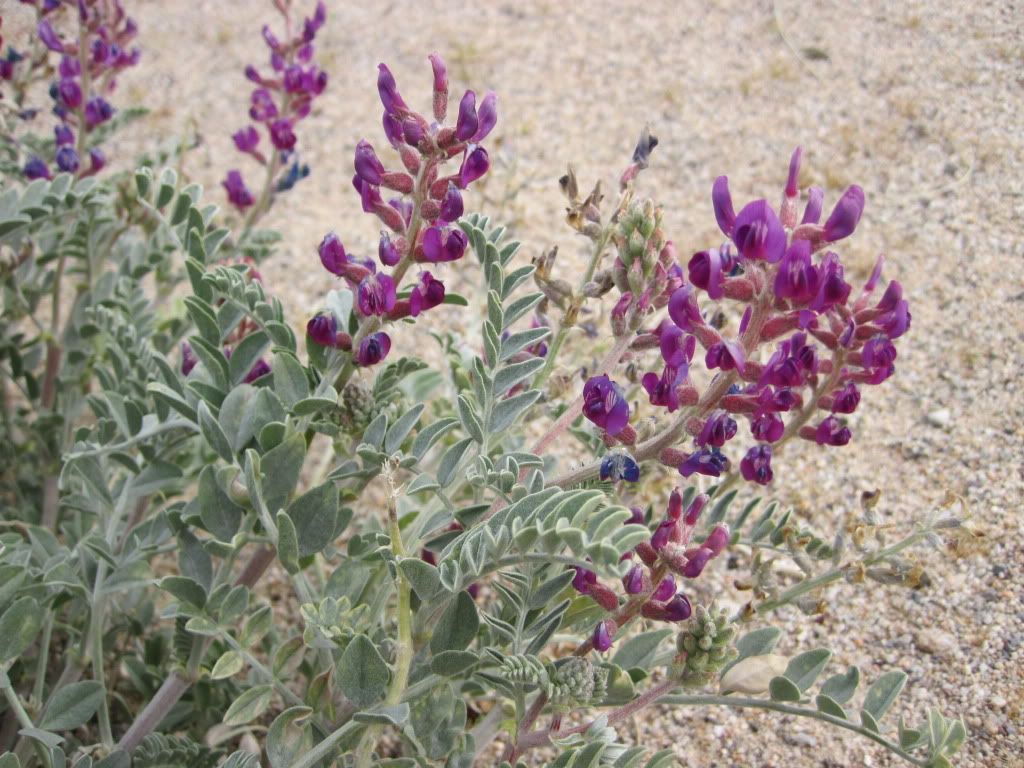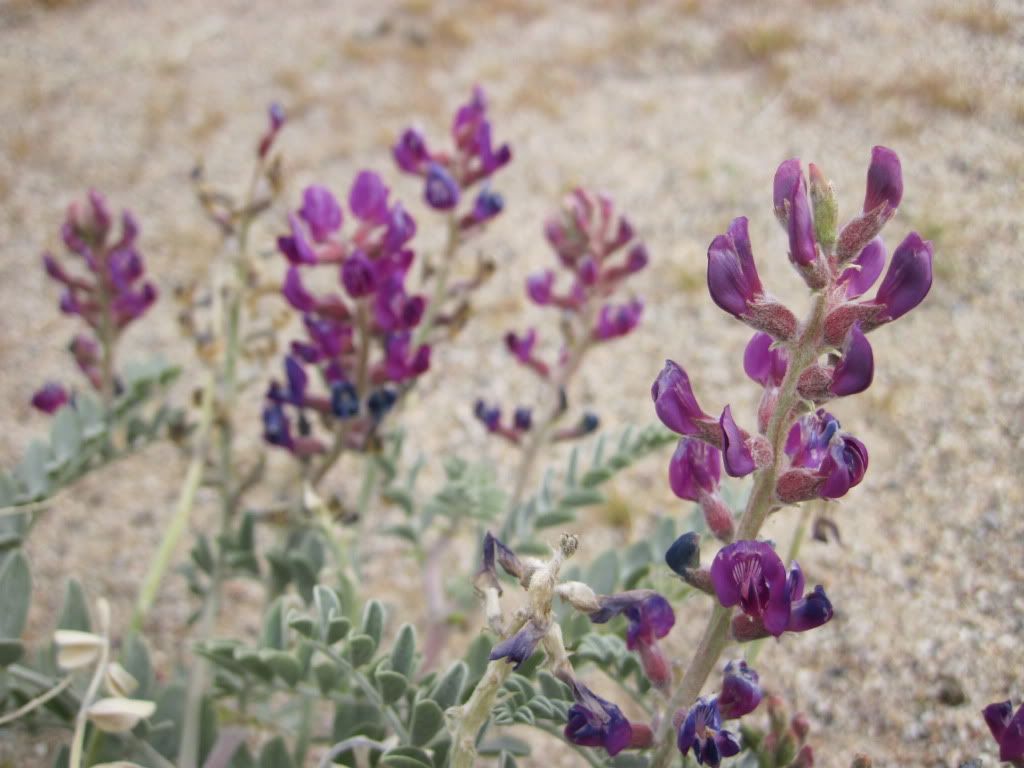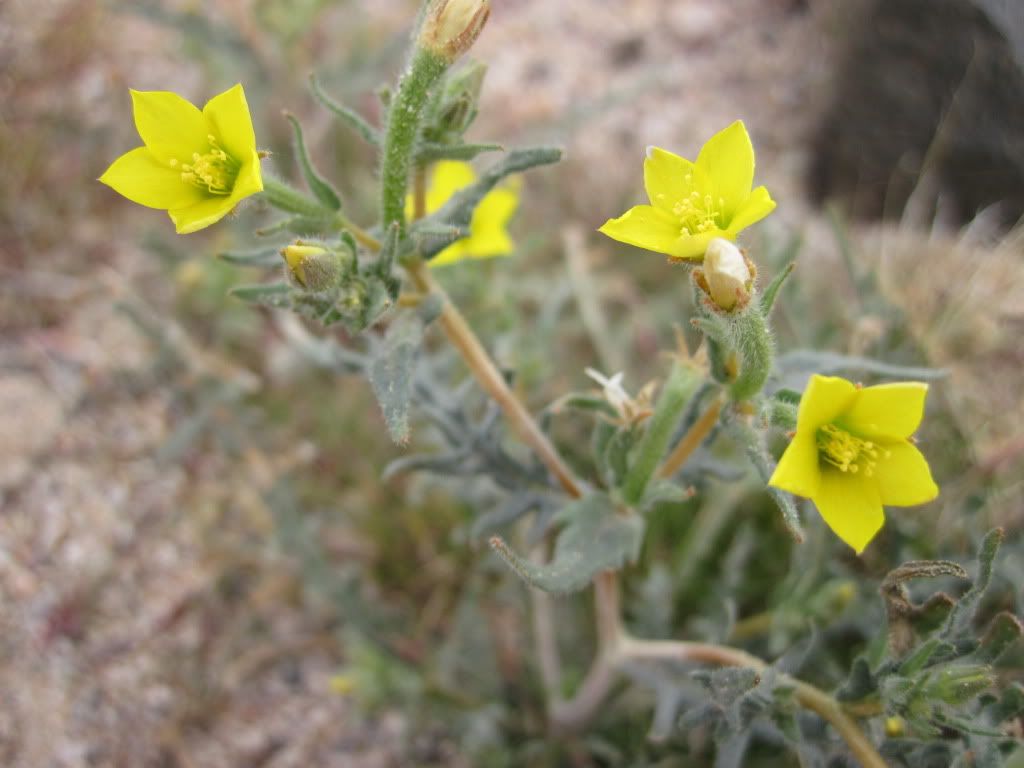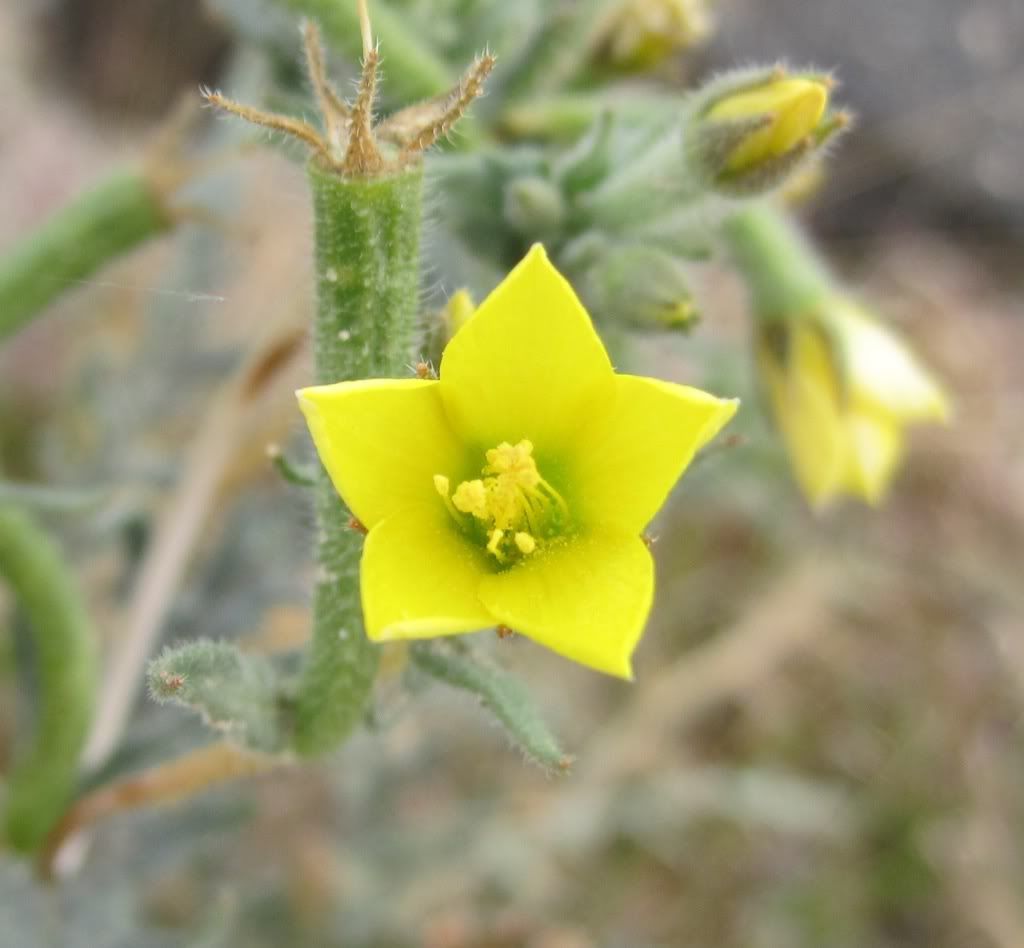 Ant study (
Messor pergandei
)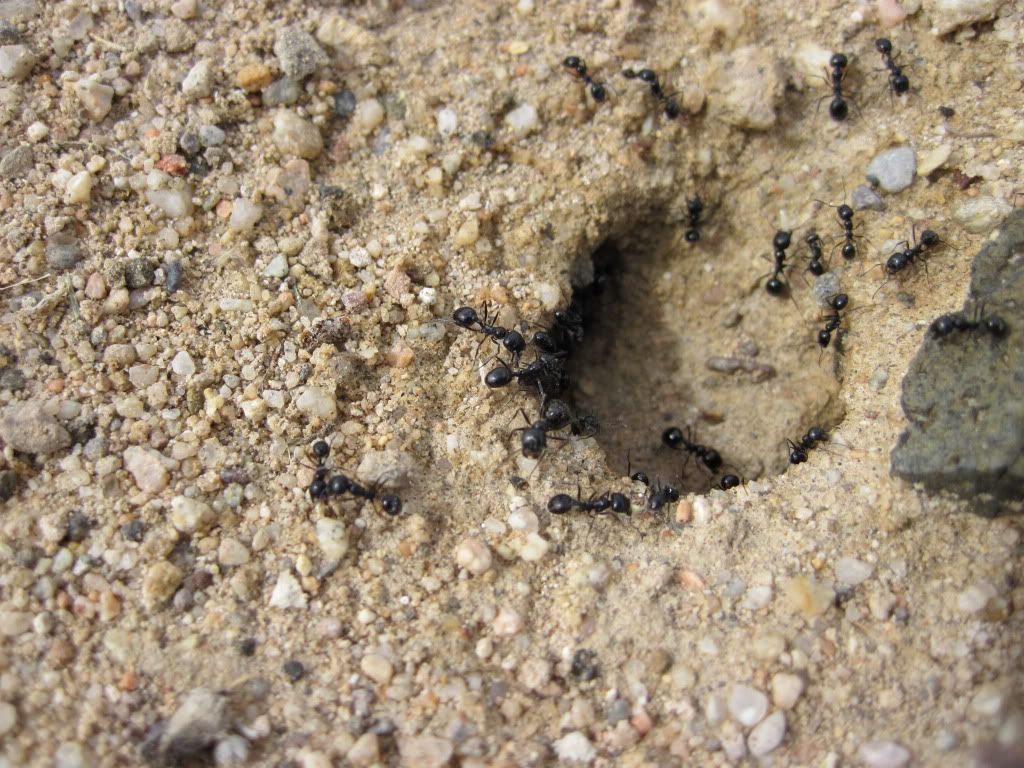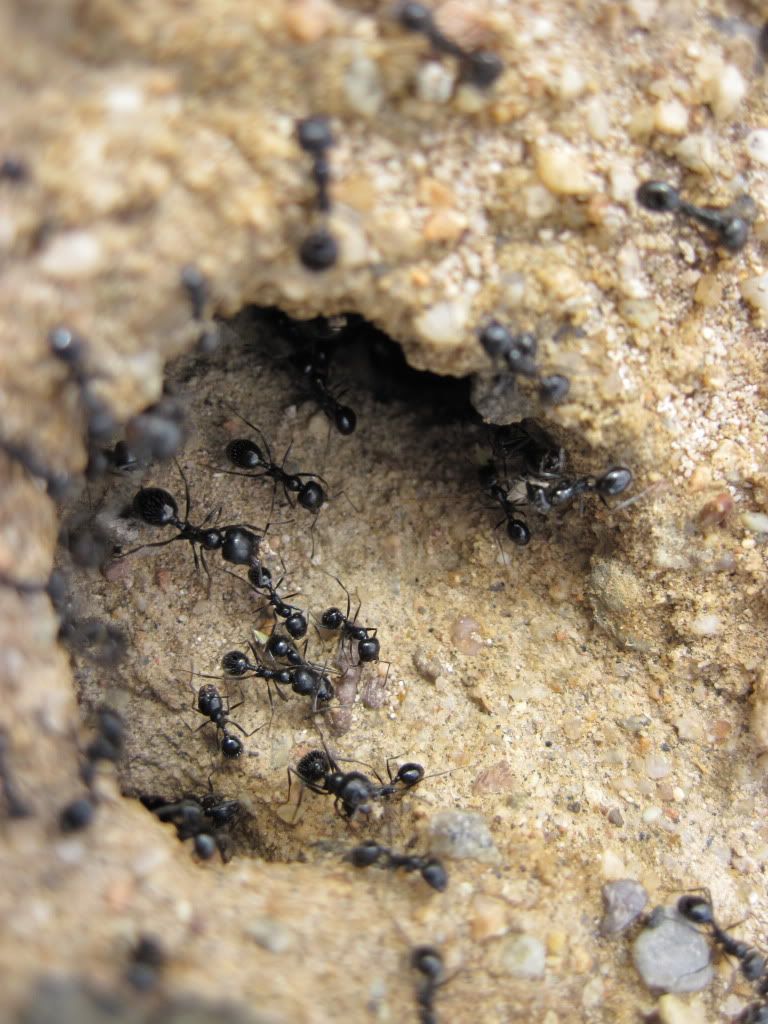 Devil's Lettuce (
Amsinckia tessellata
)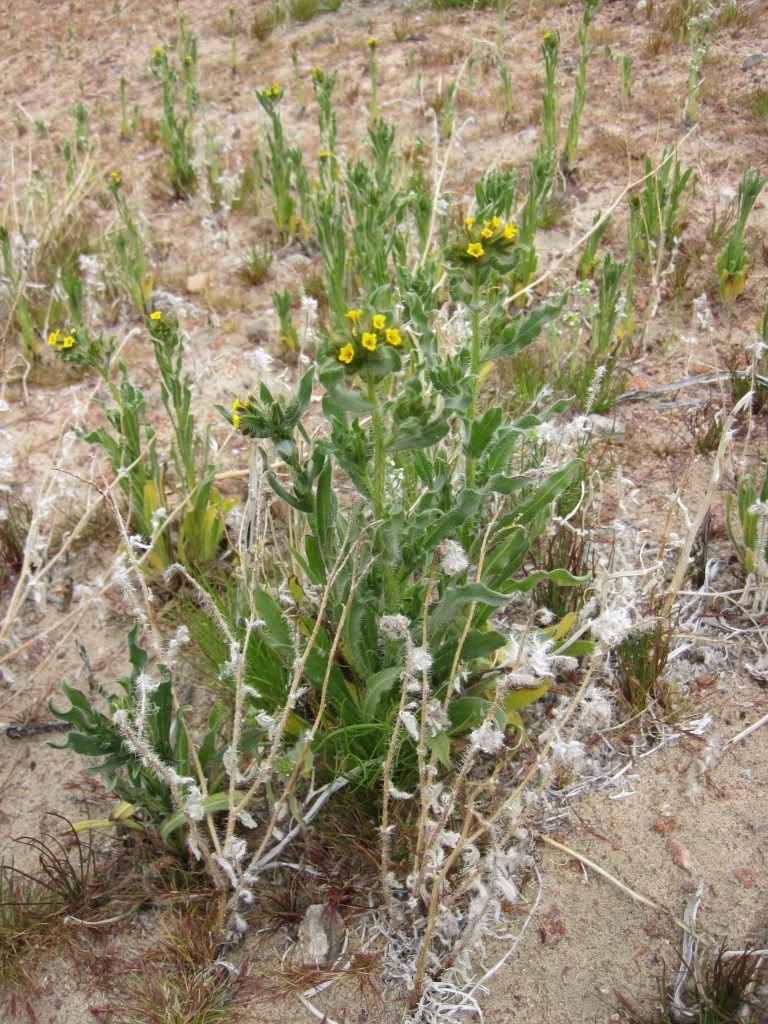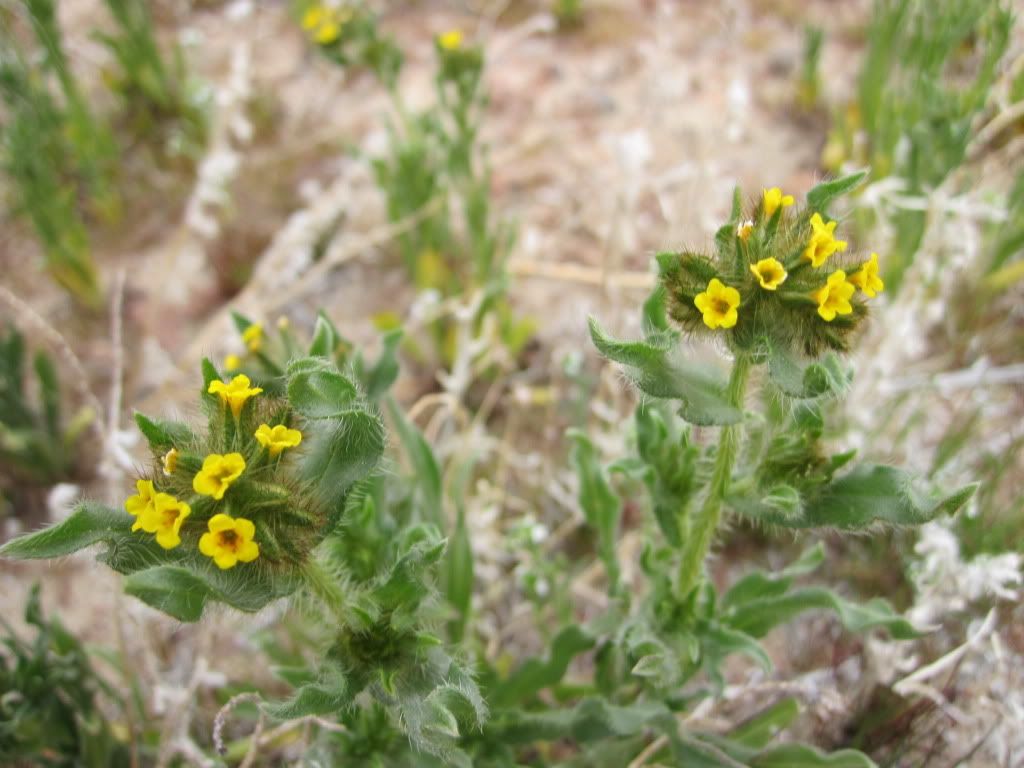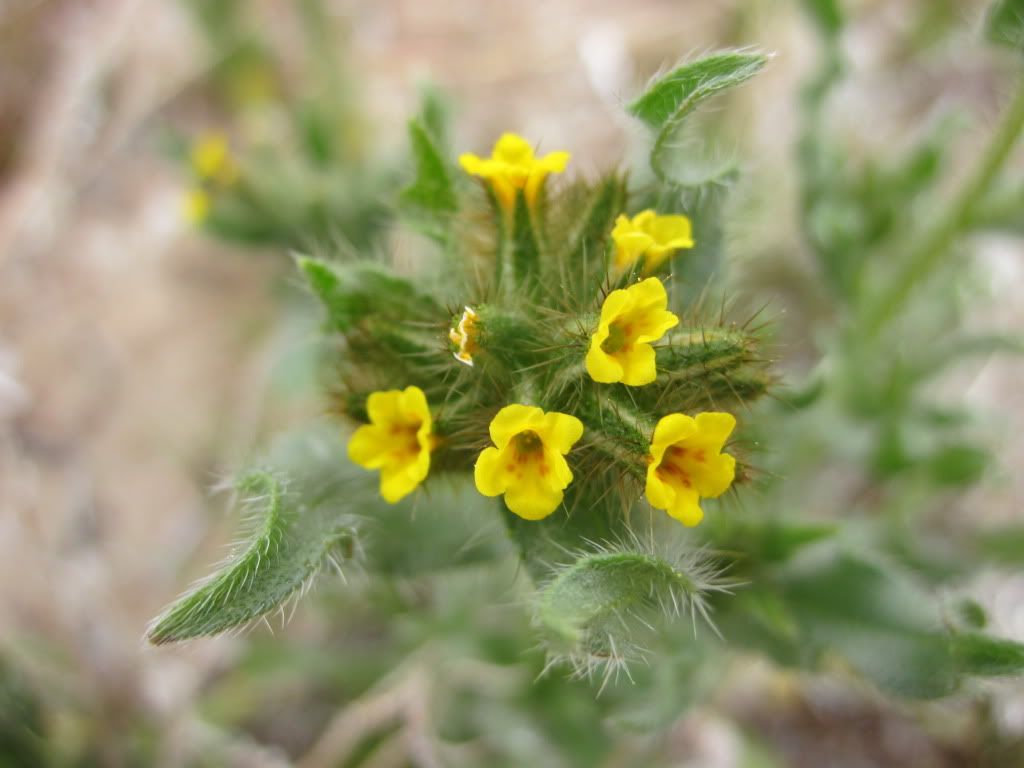 Even before the tortoises started to wake up this spring, their presence in the desert was made known by their scattered, bleached bones.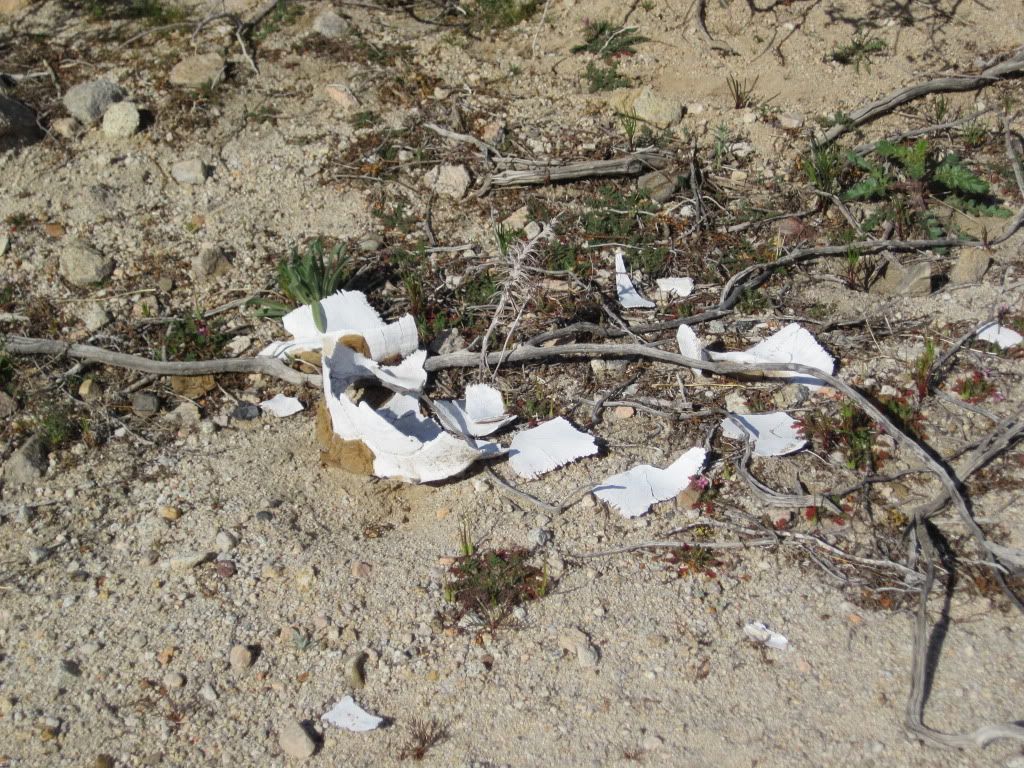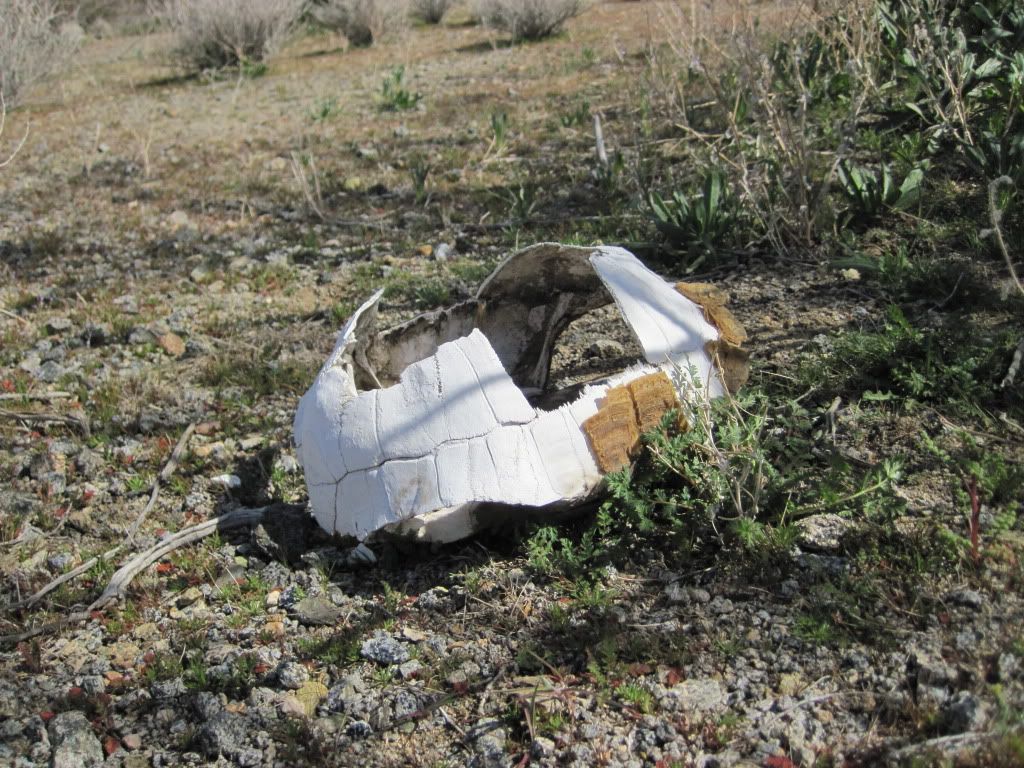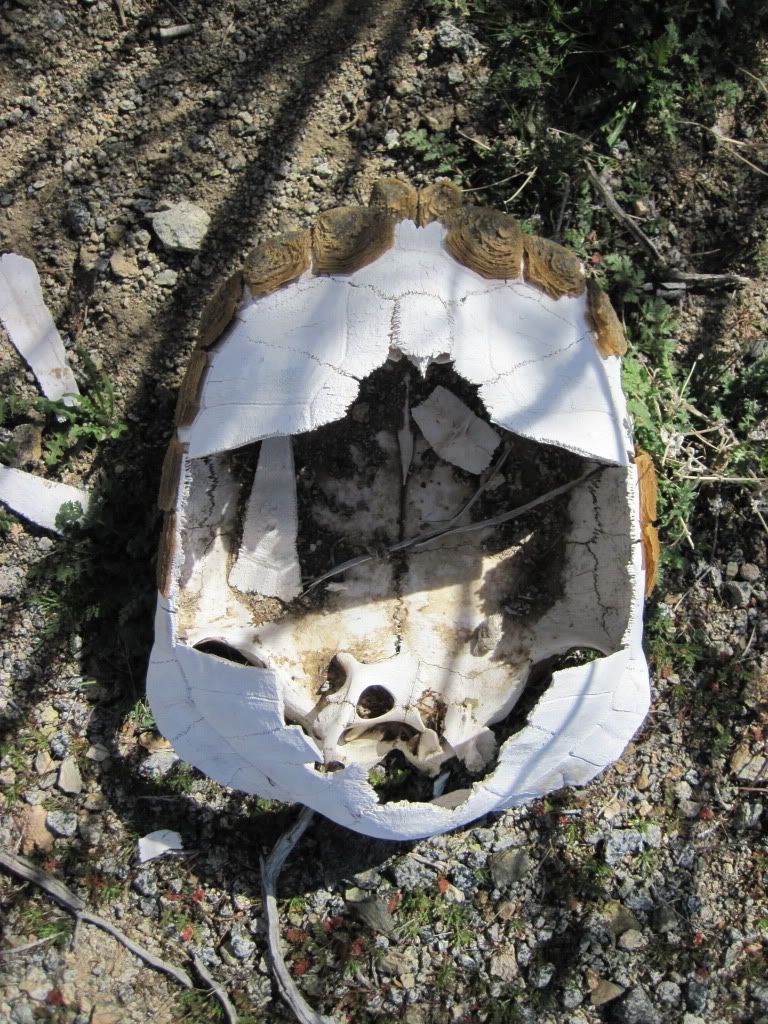 Some tortoises like to go up high
Aside from digging their own burrows, tortoises will also utilize existing rock sheleters.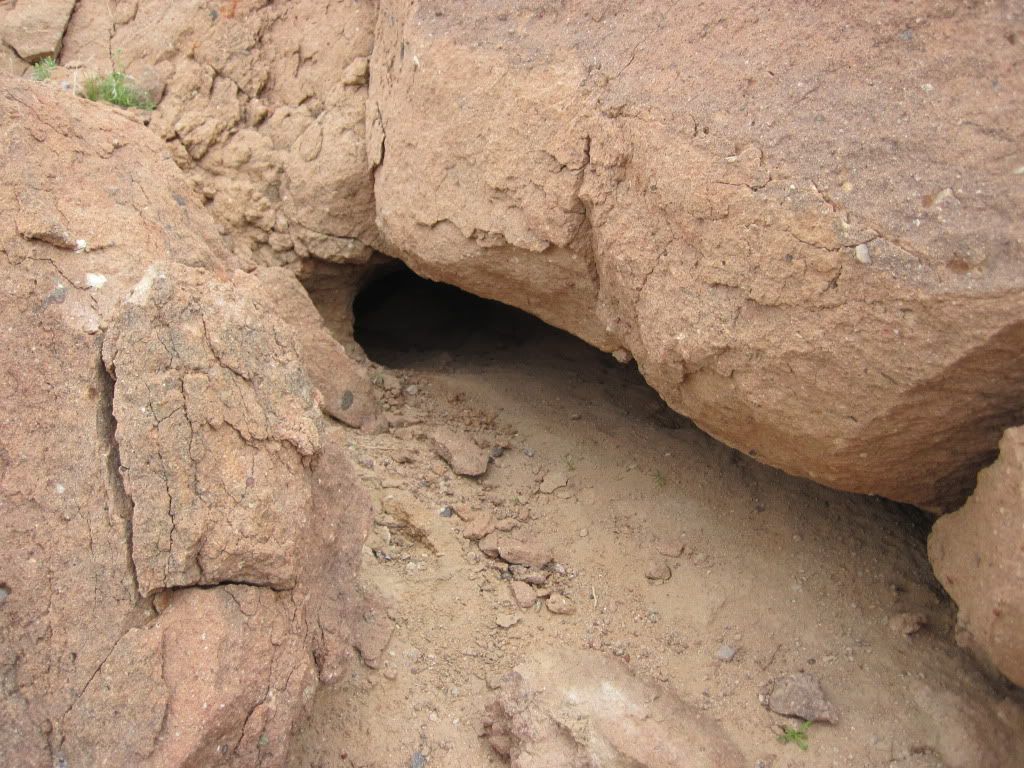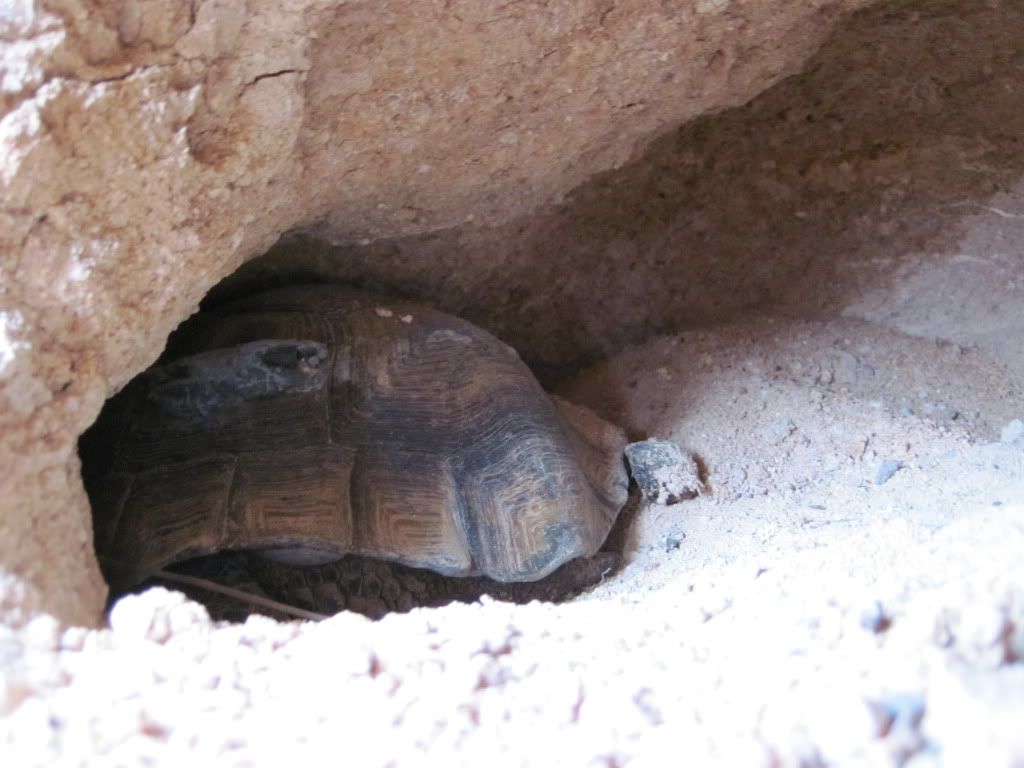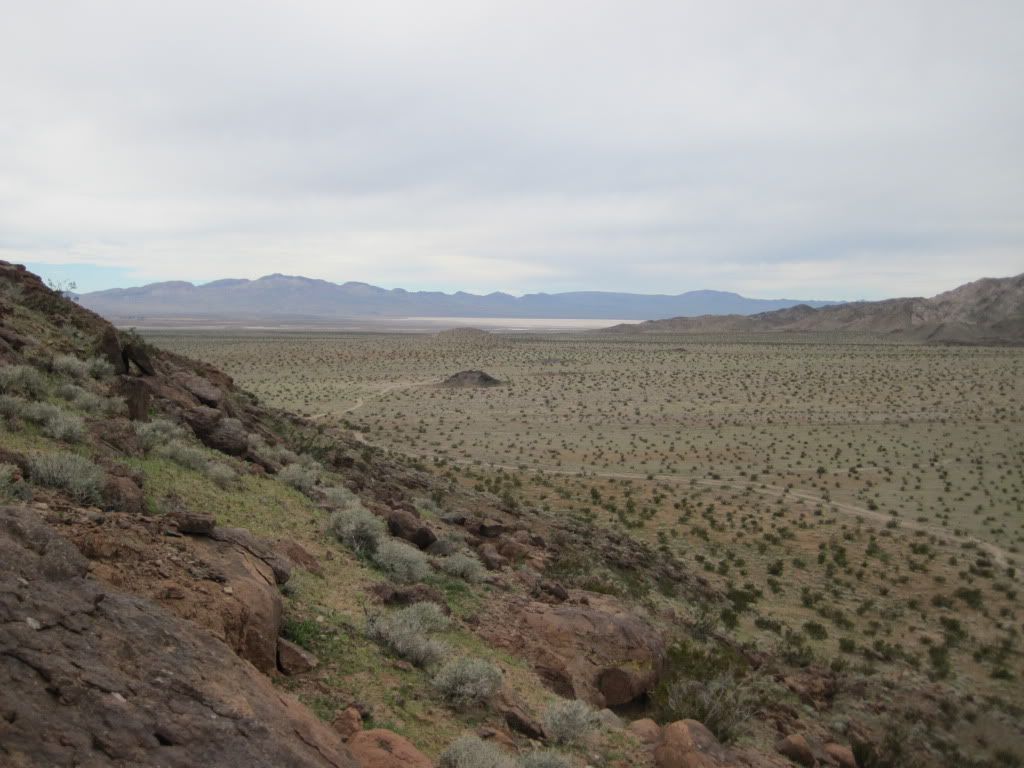 Parish's Popcorn Flower (
Plagiobothrys parishii
)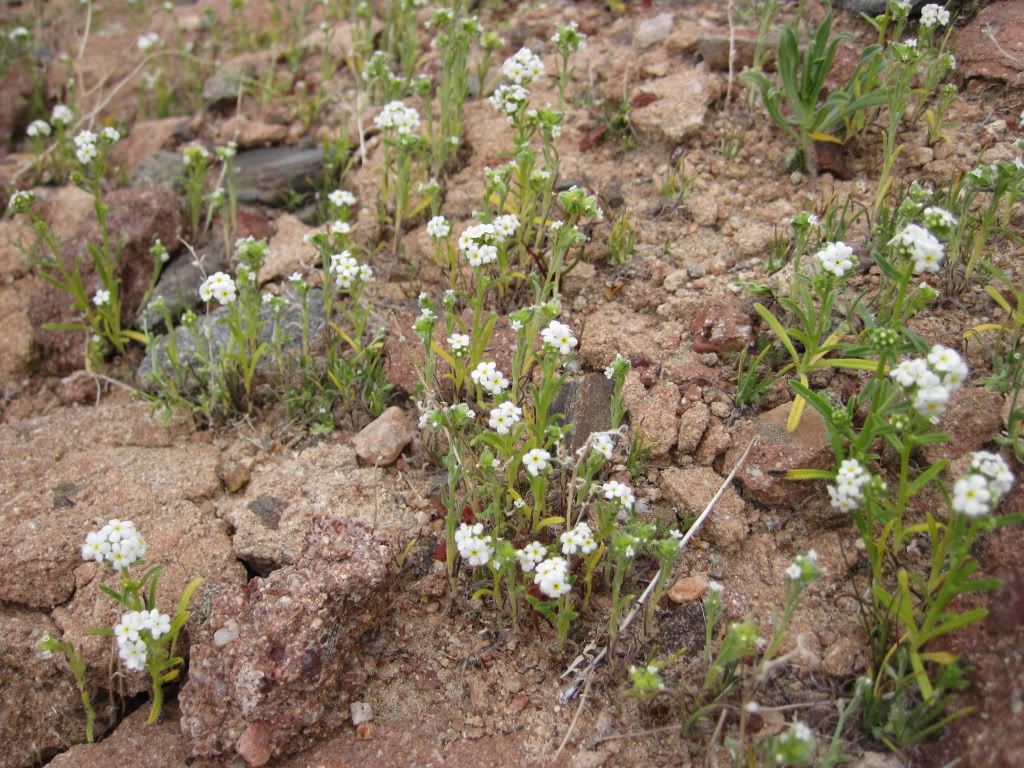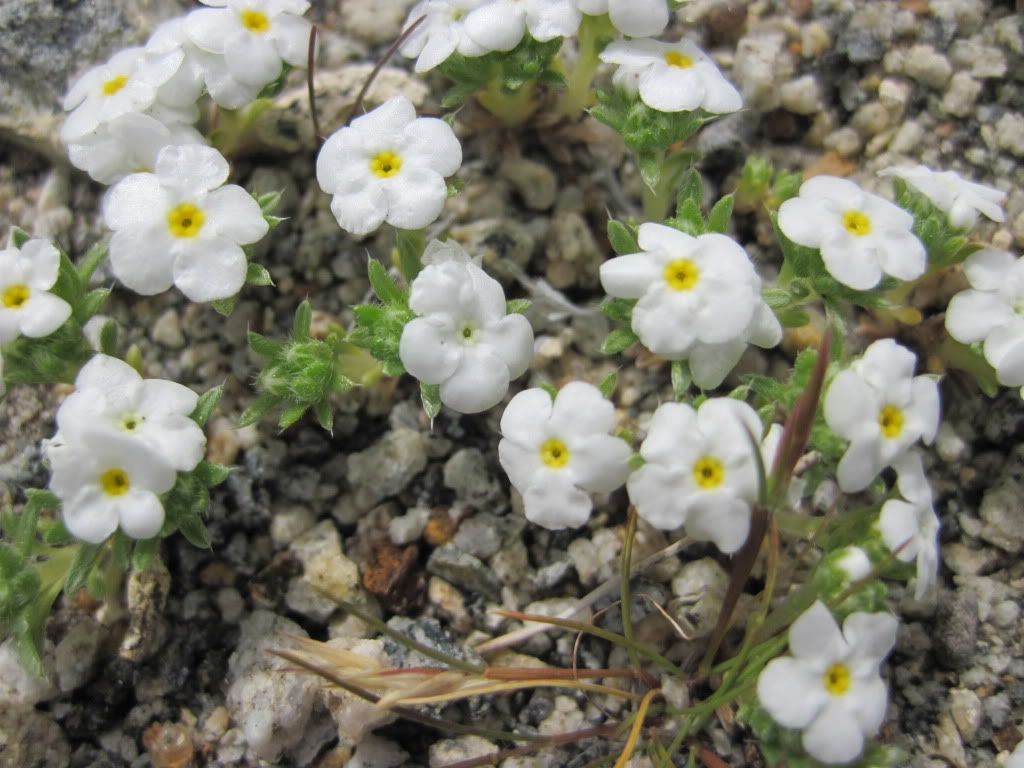 Green lichen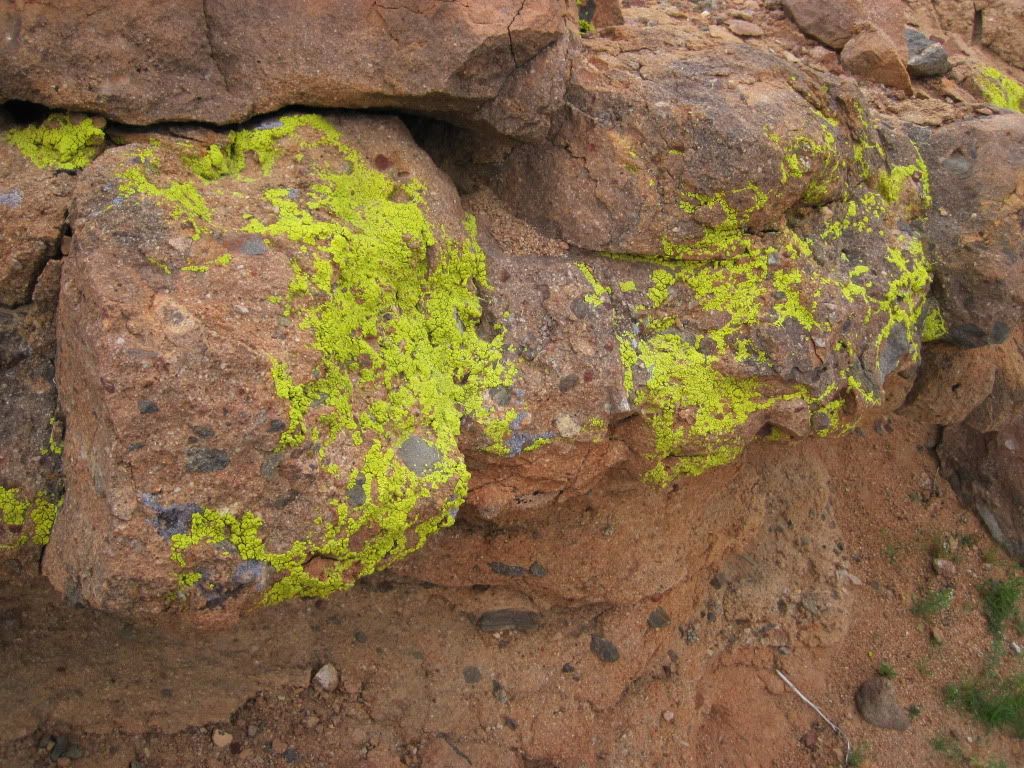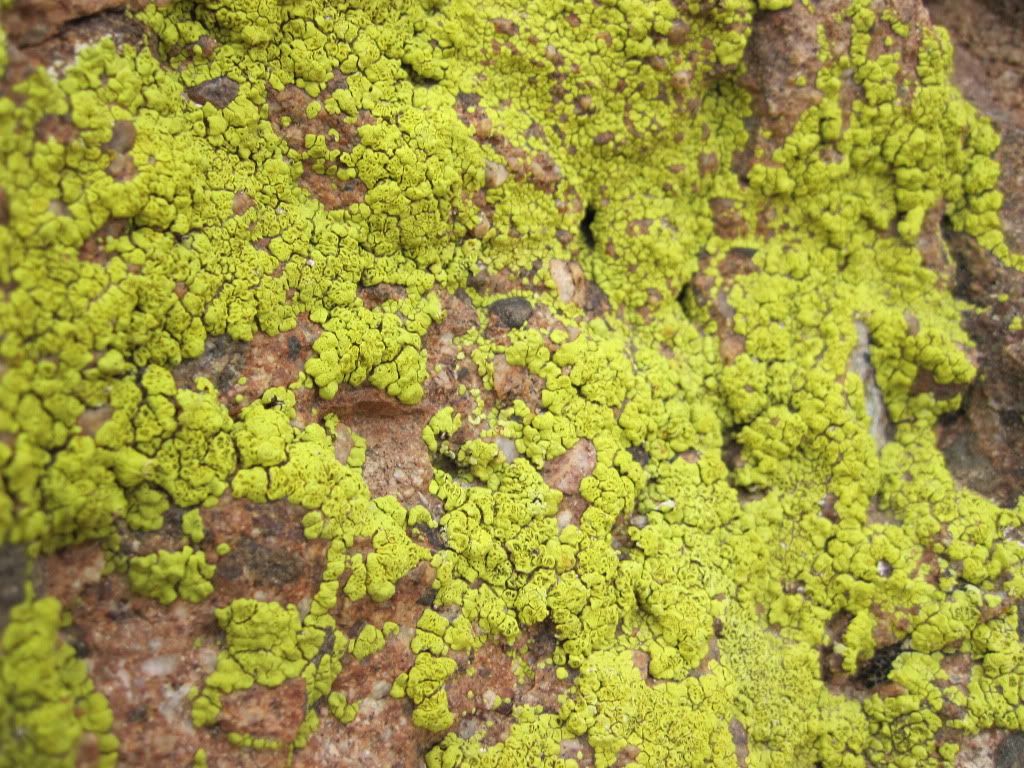 Orange lichen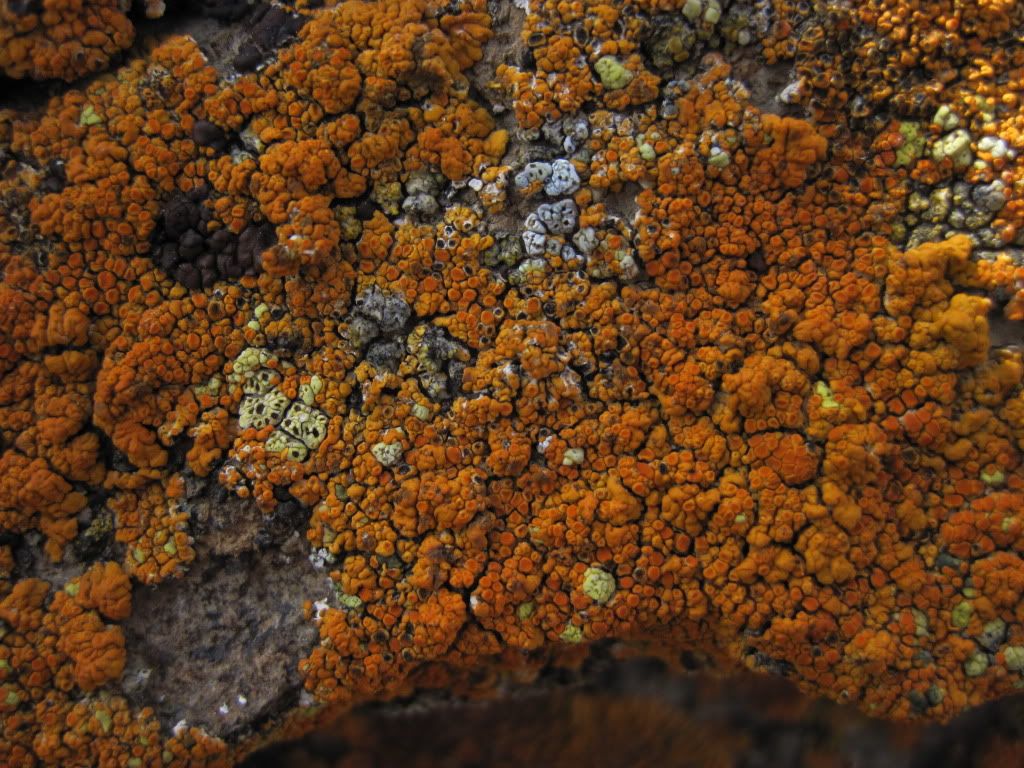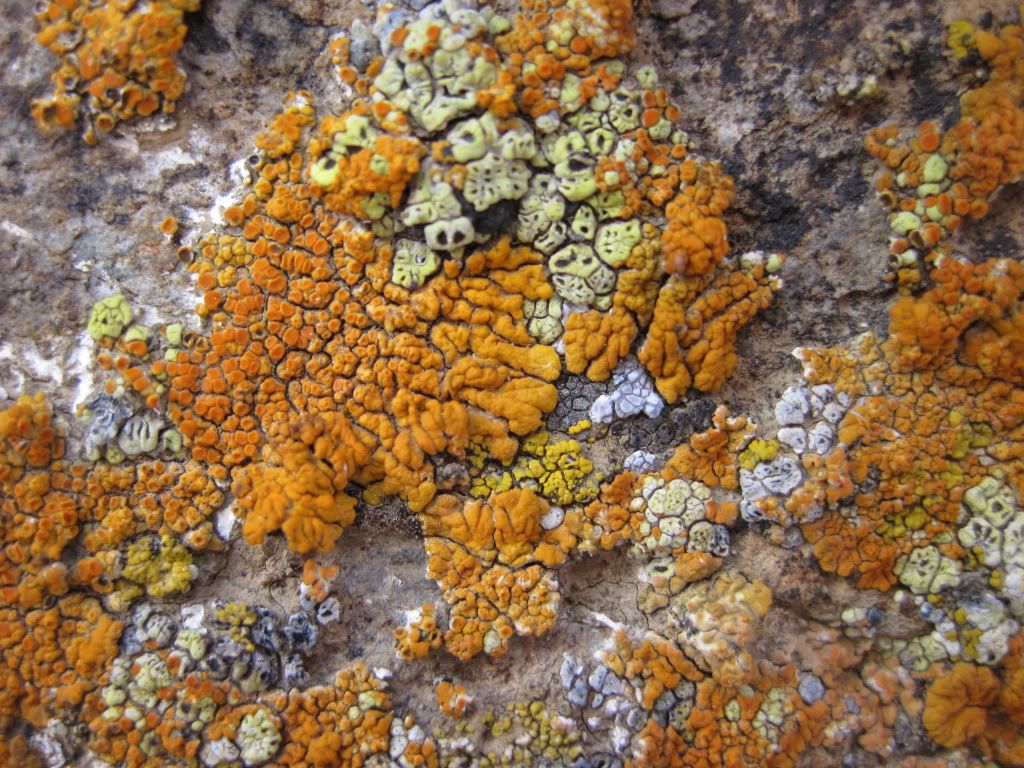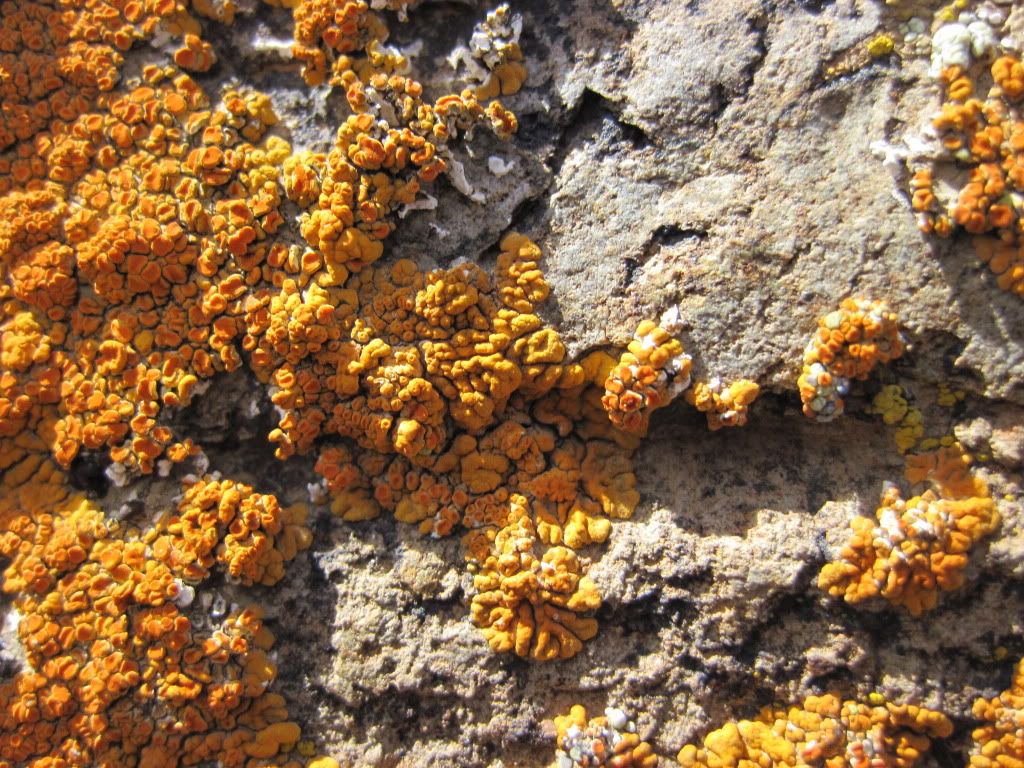 People like to shoot things out here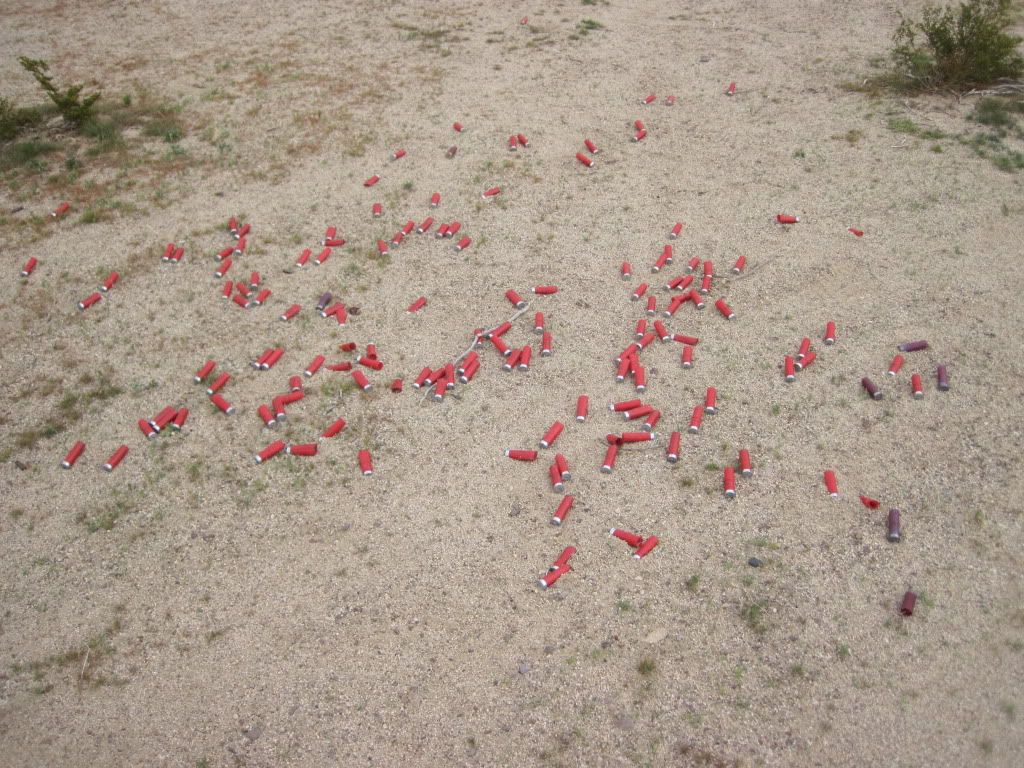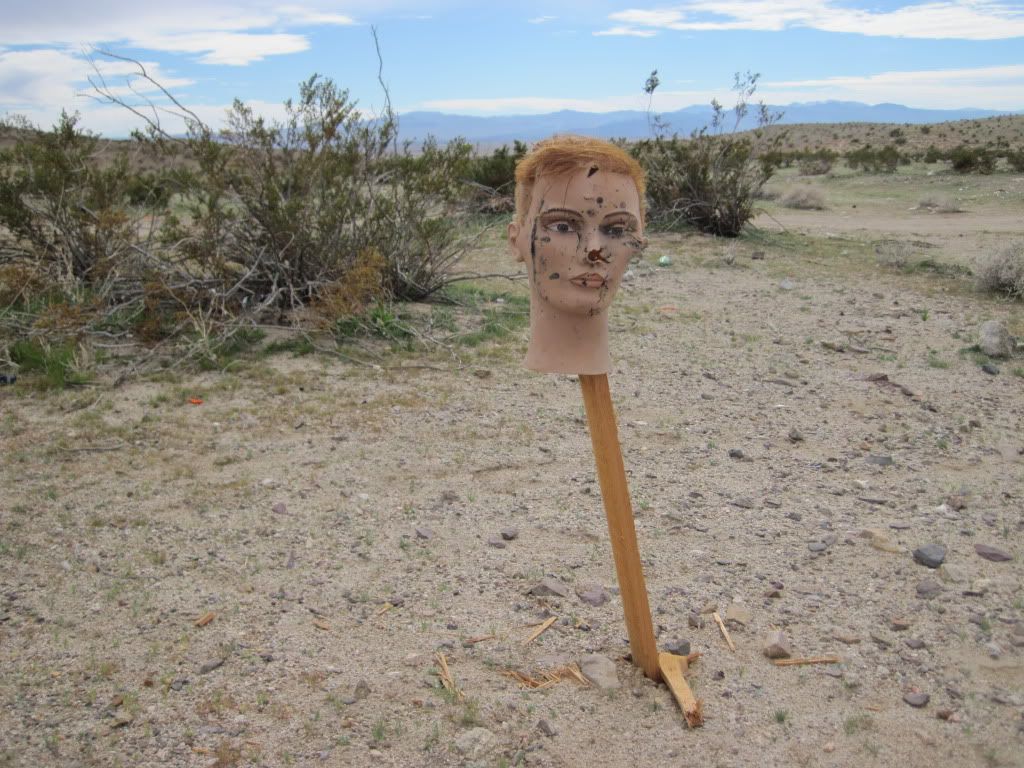 Rock art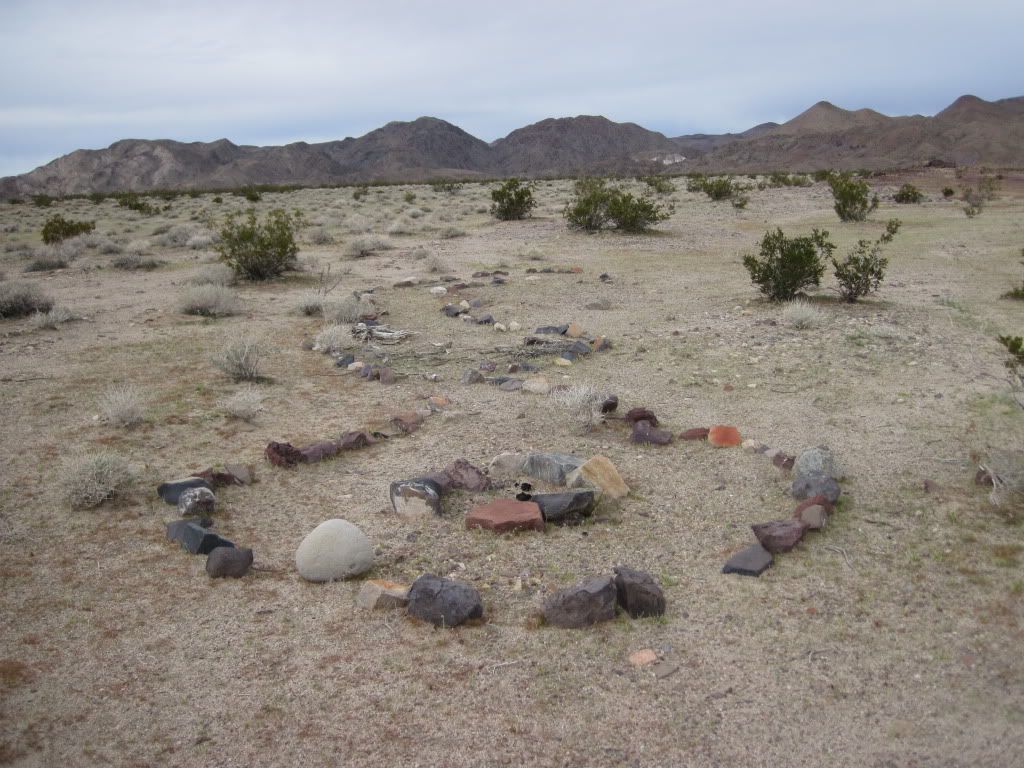 Bigelow Coreopsis (
Coreopsis bigelovii
)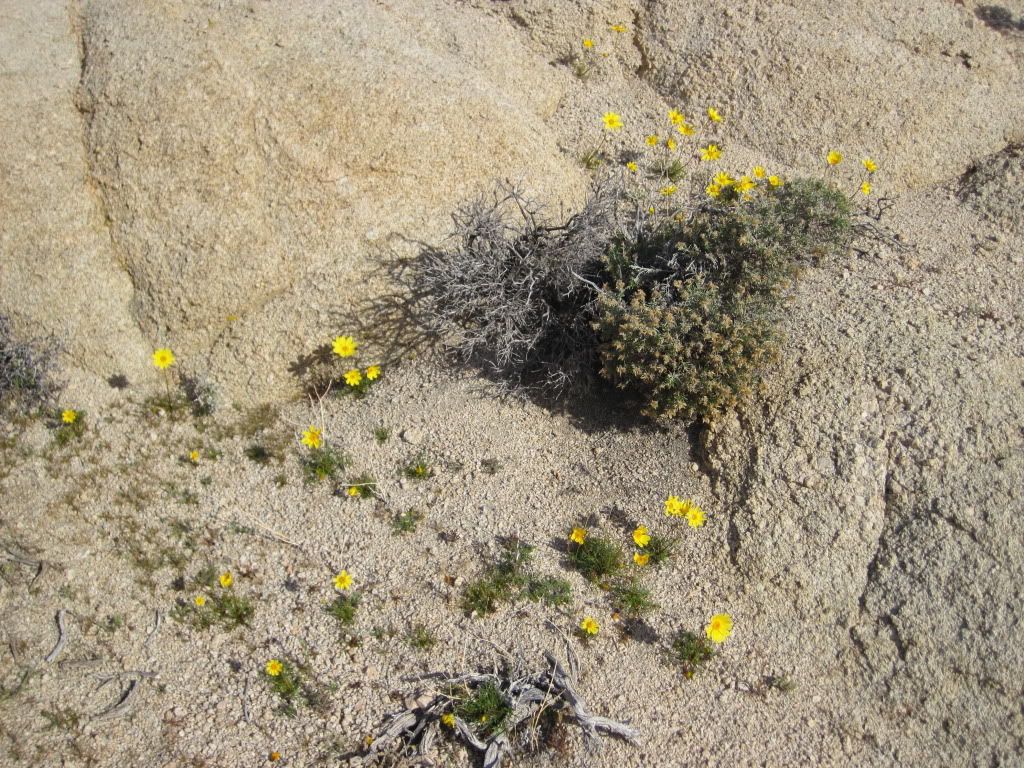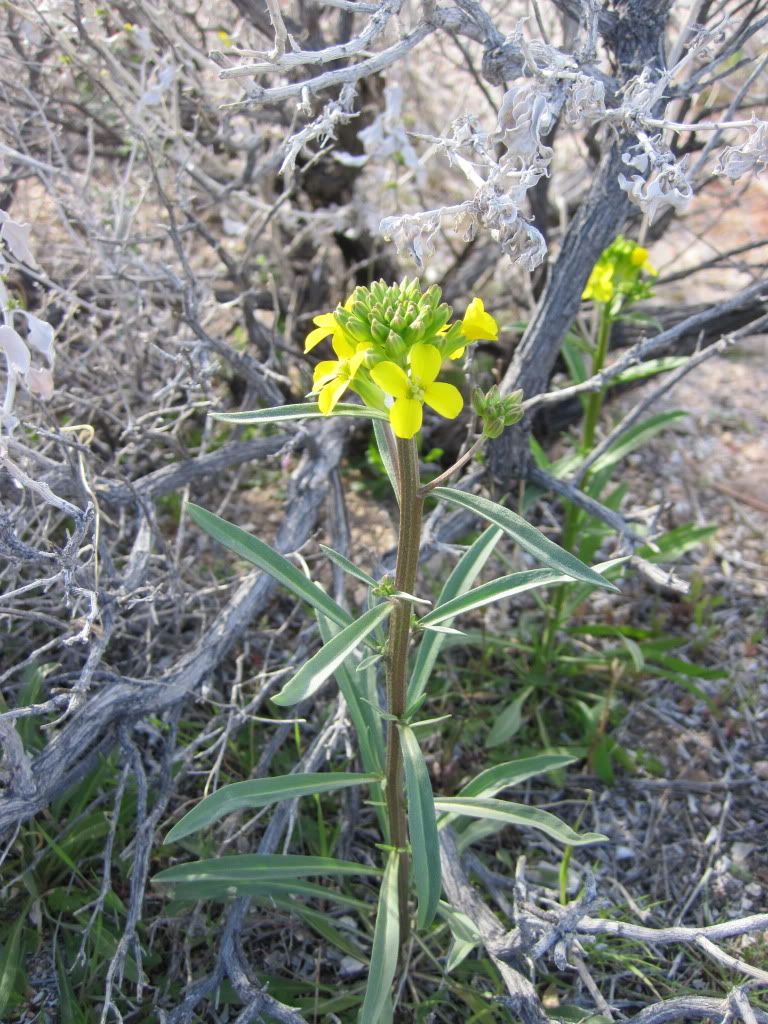 Going after another hill tortoise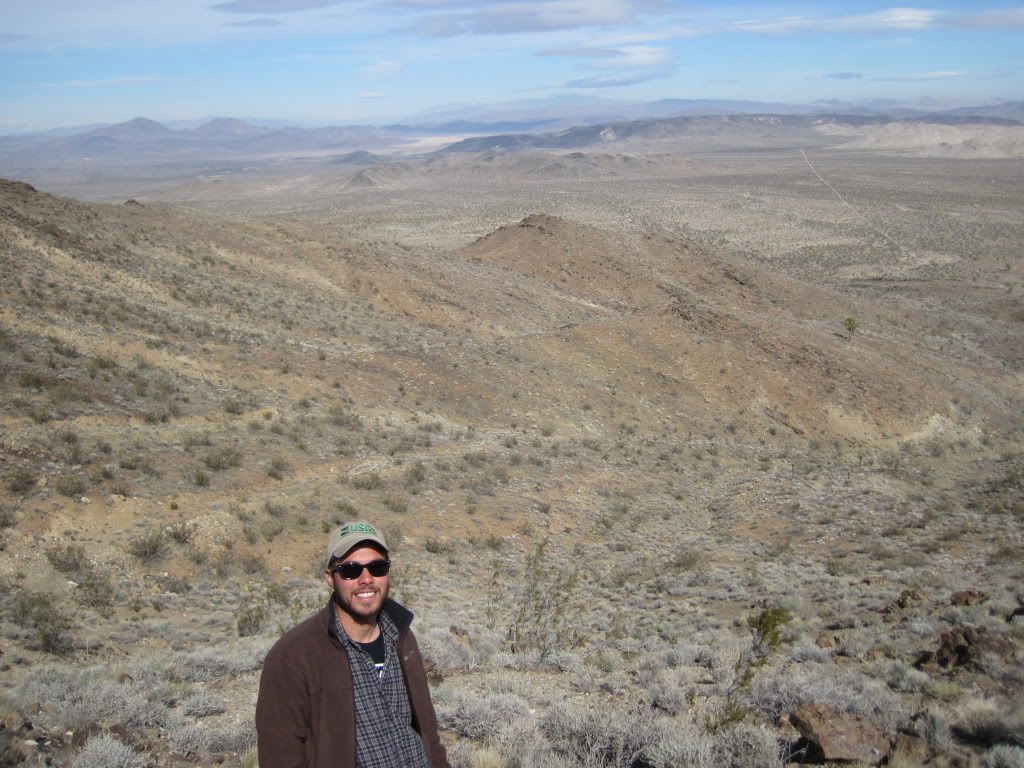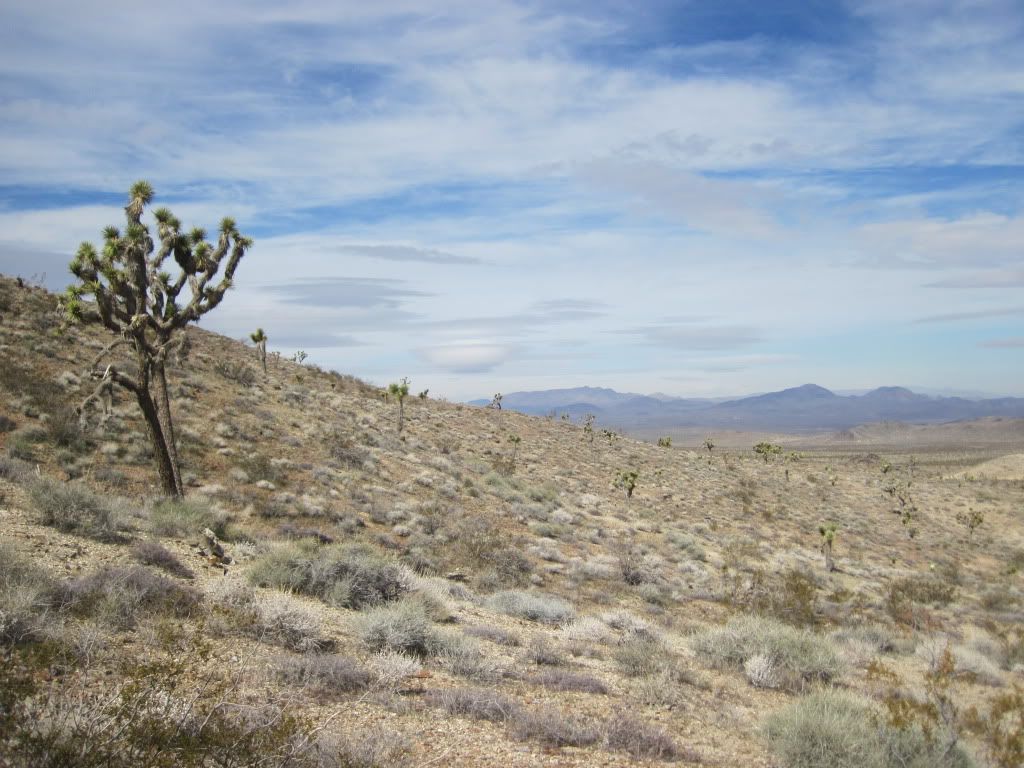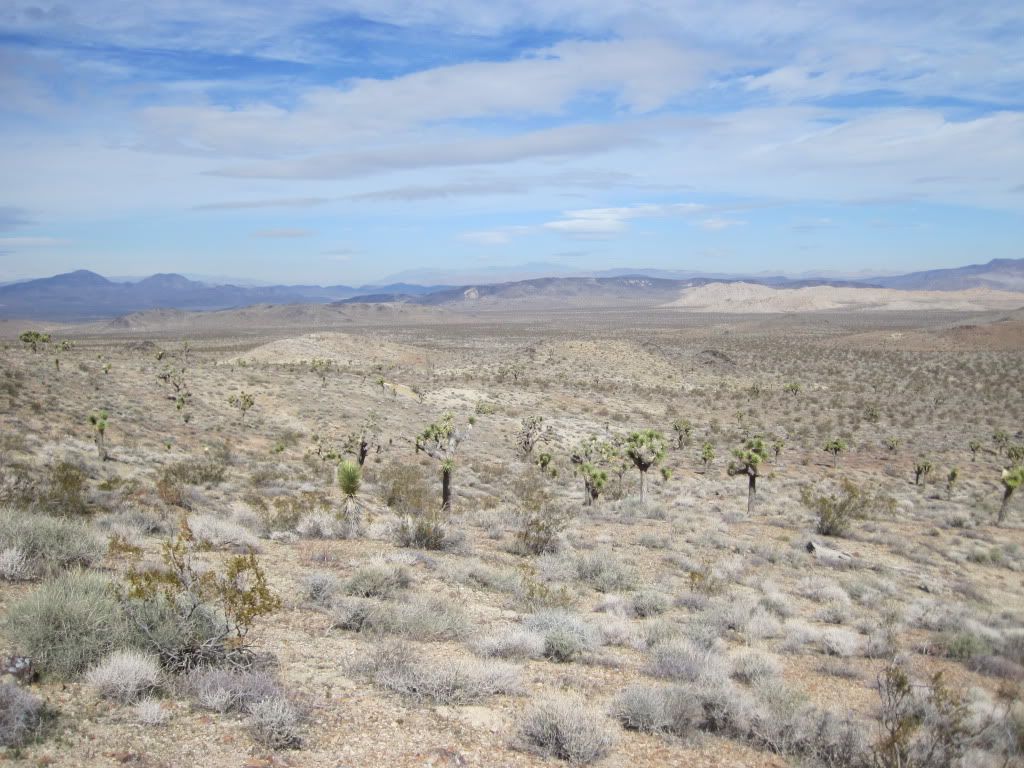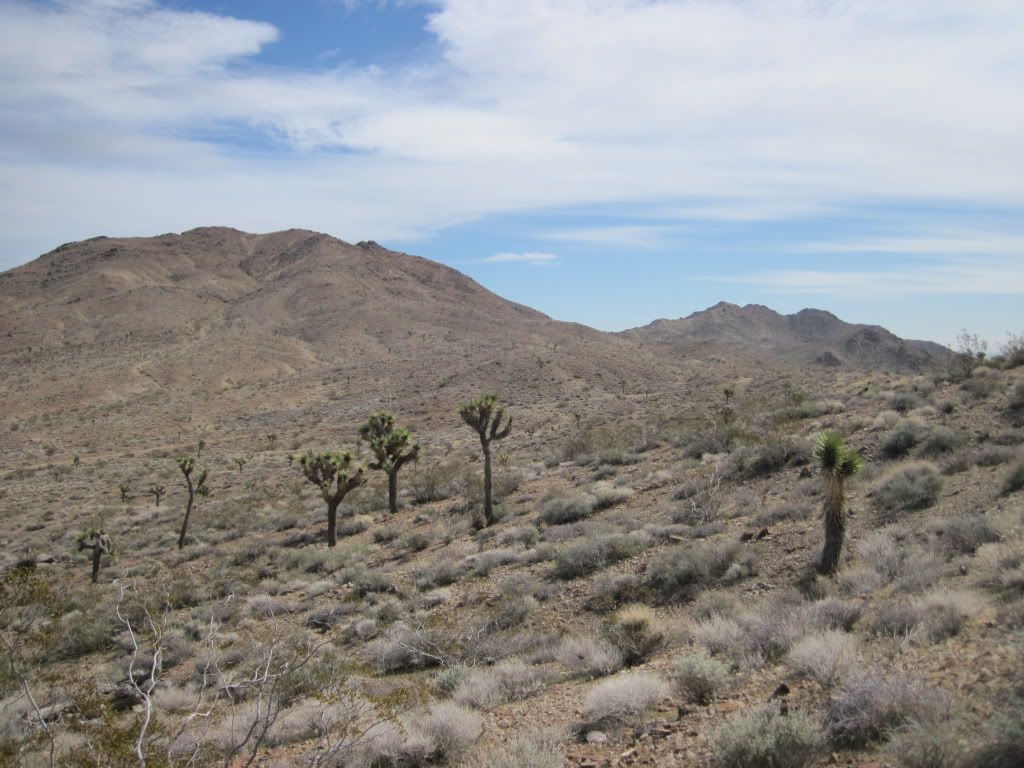 Syd collects data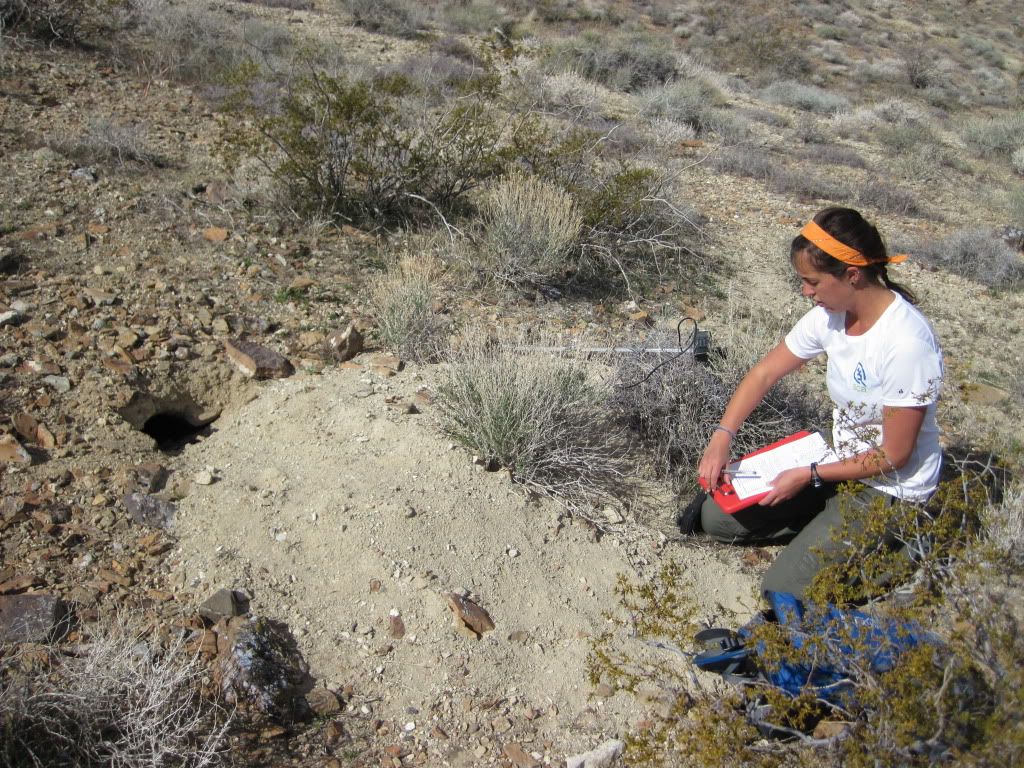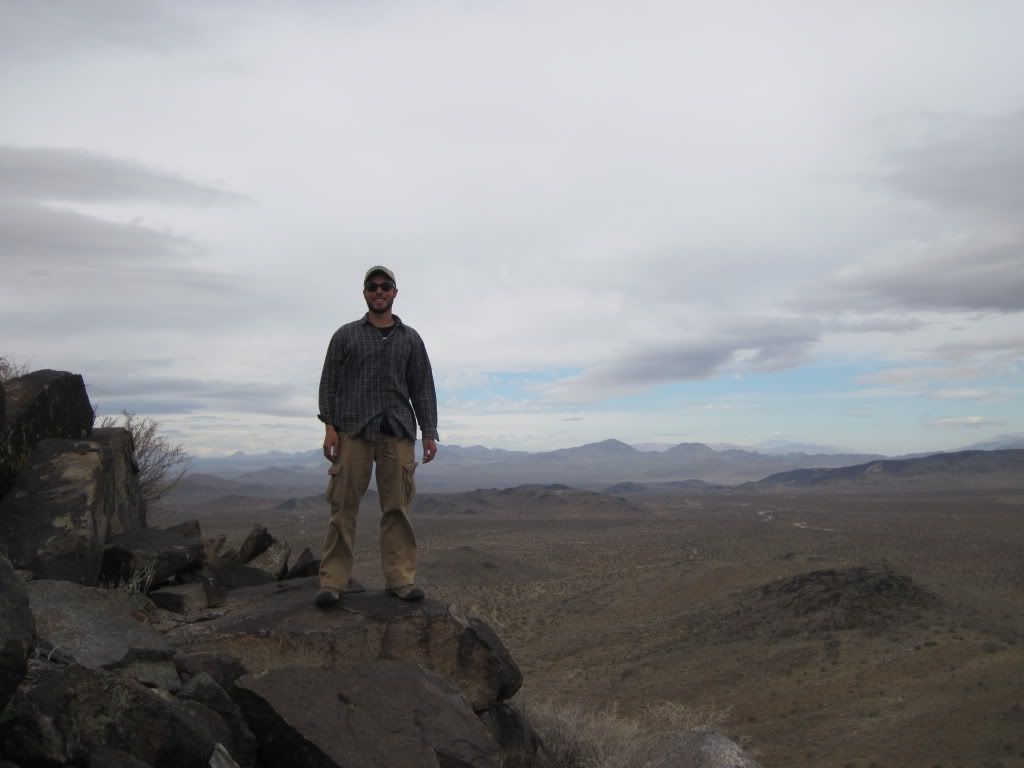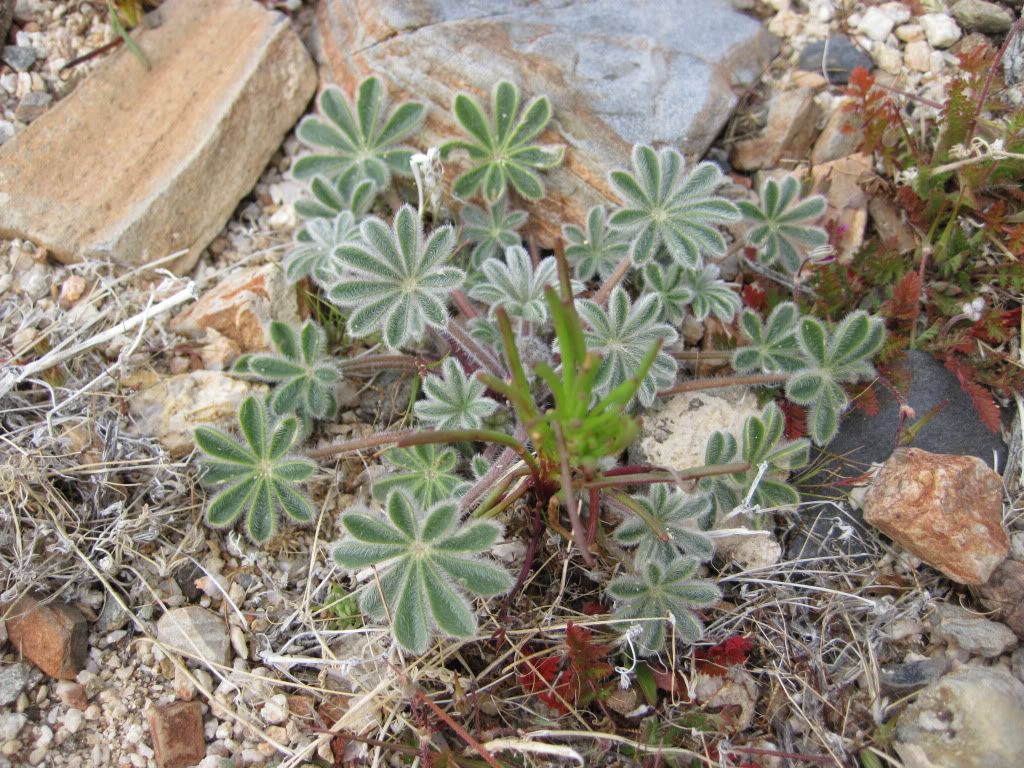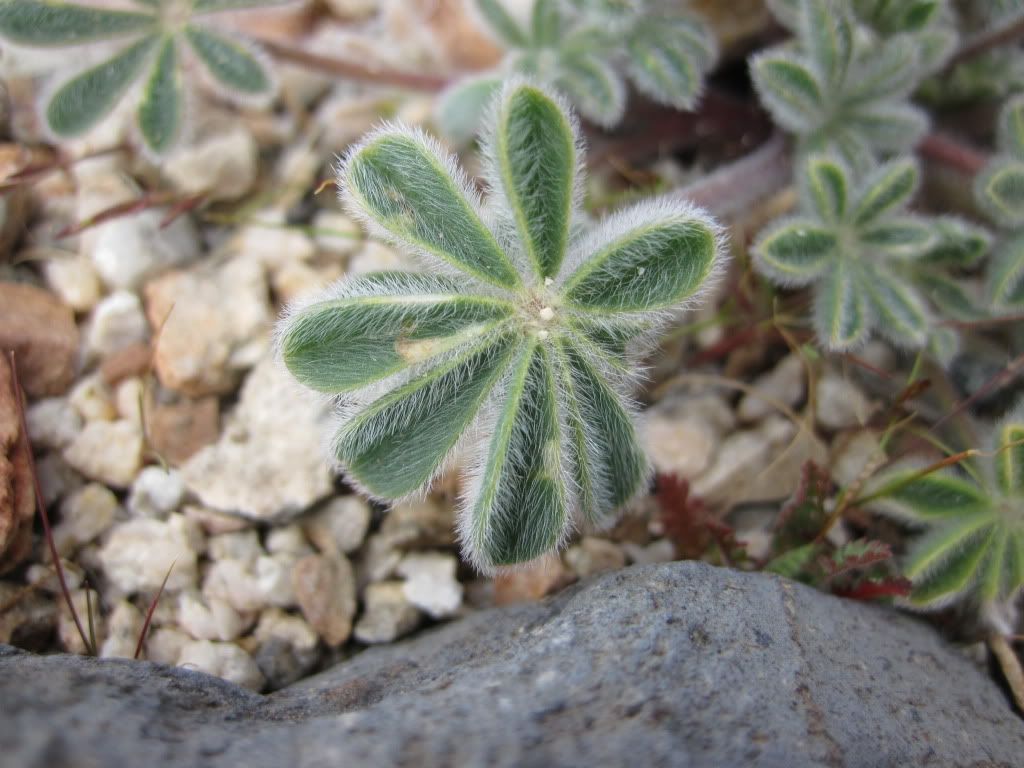 Notch-leaved Phacelia (
Phacelia crenulata
)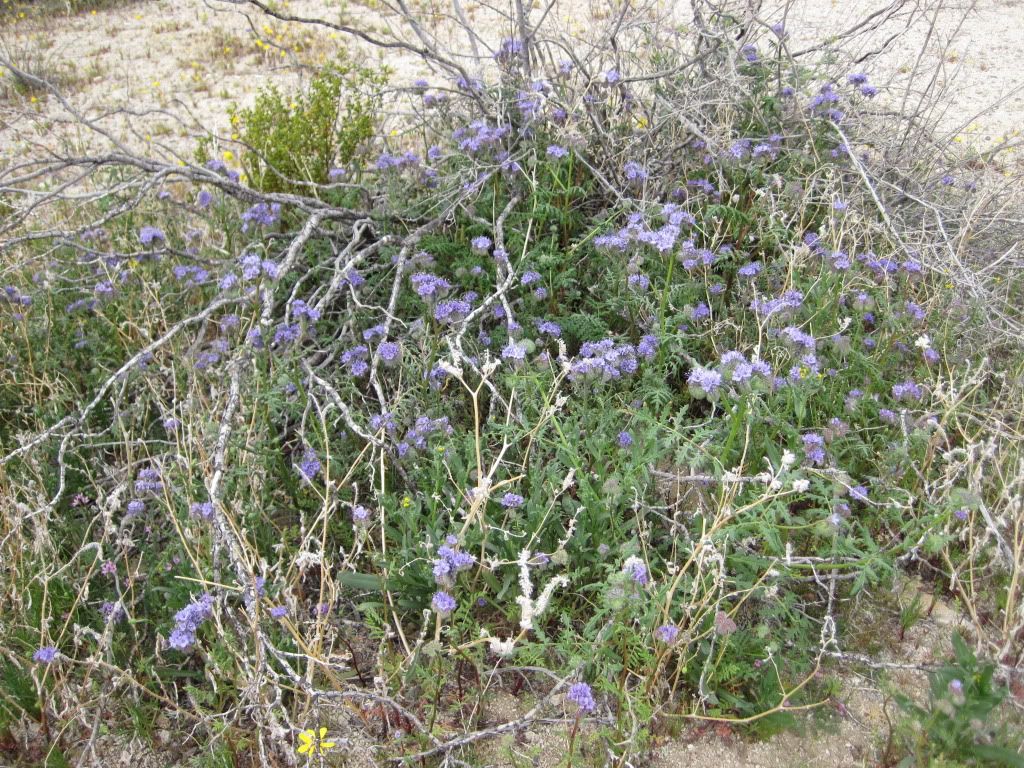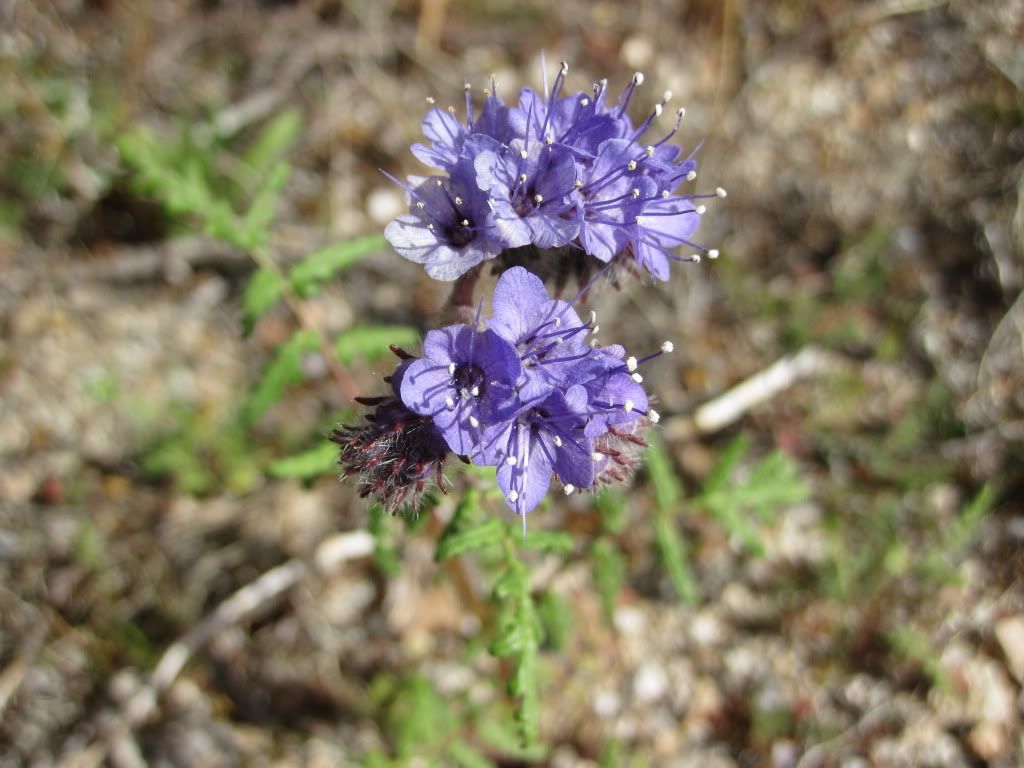 The tortoises start to come out – initially just hanging around the entrance of the burrow they overwintered in, catching some rays.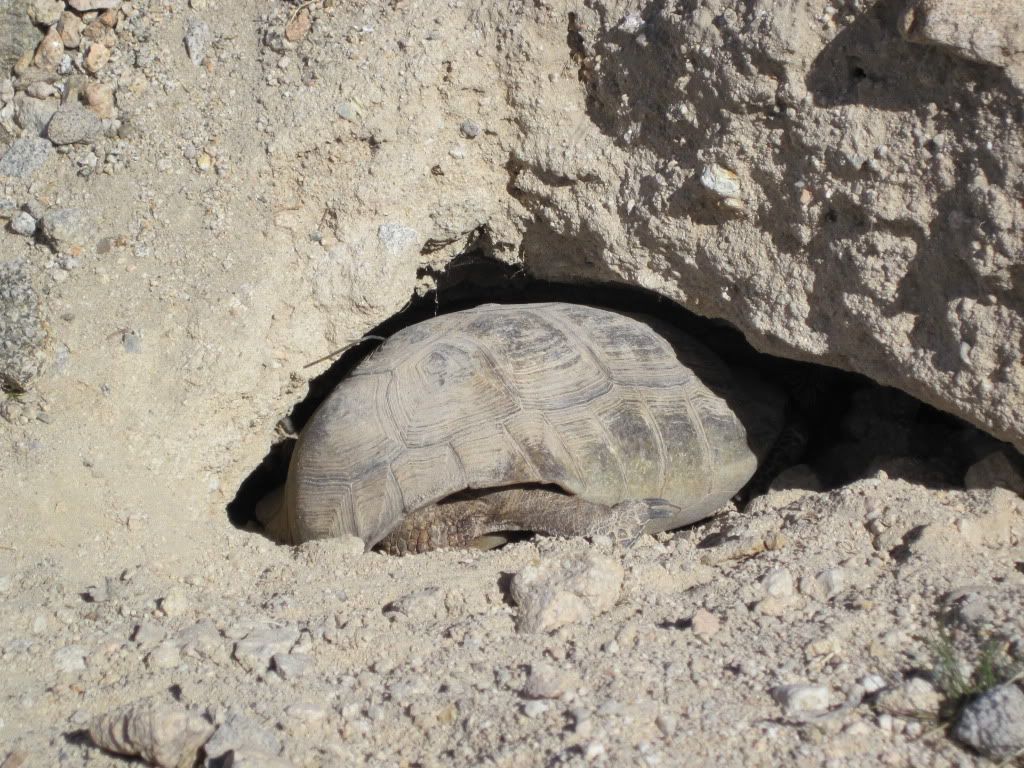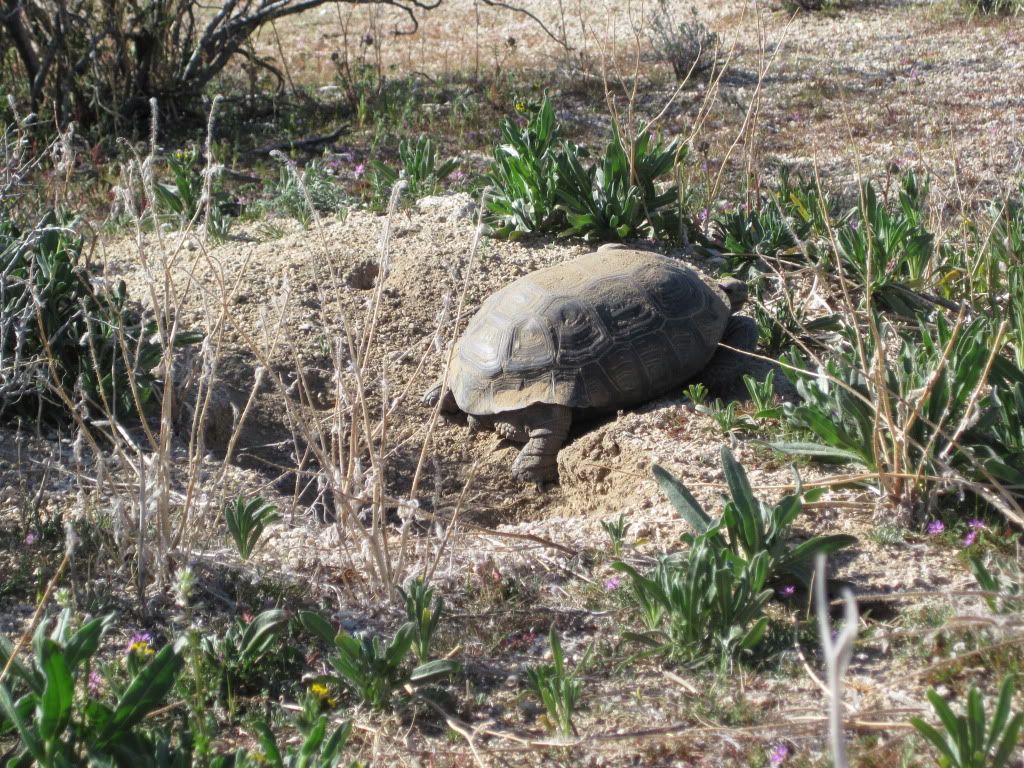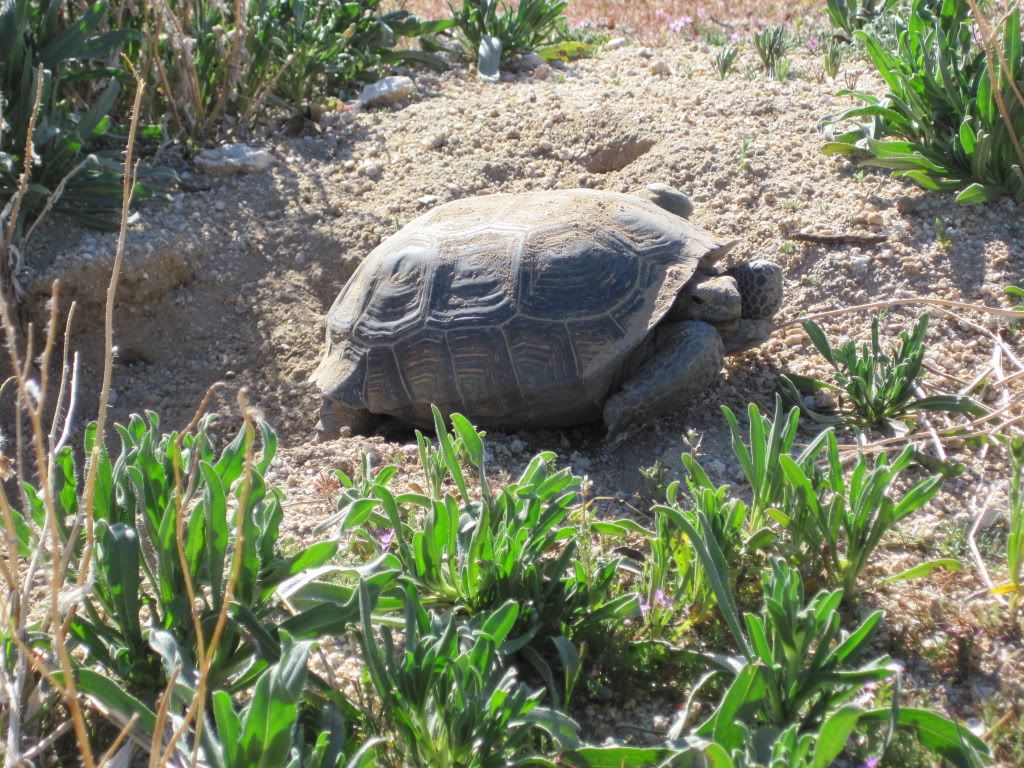 Davy Gilia (
Gilia latiflora
)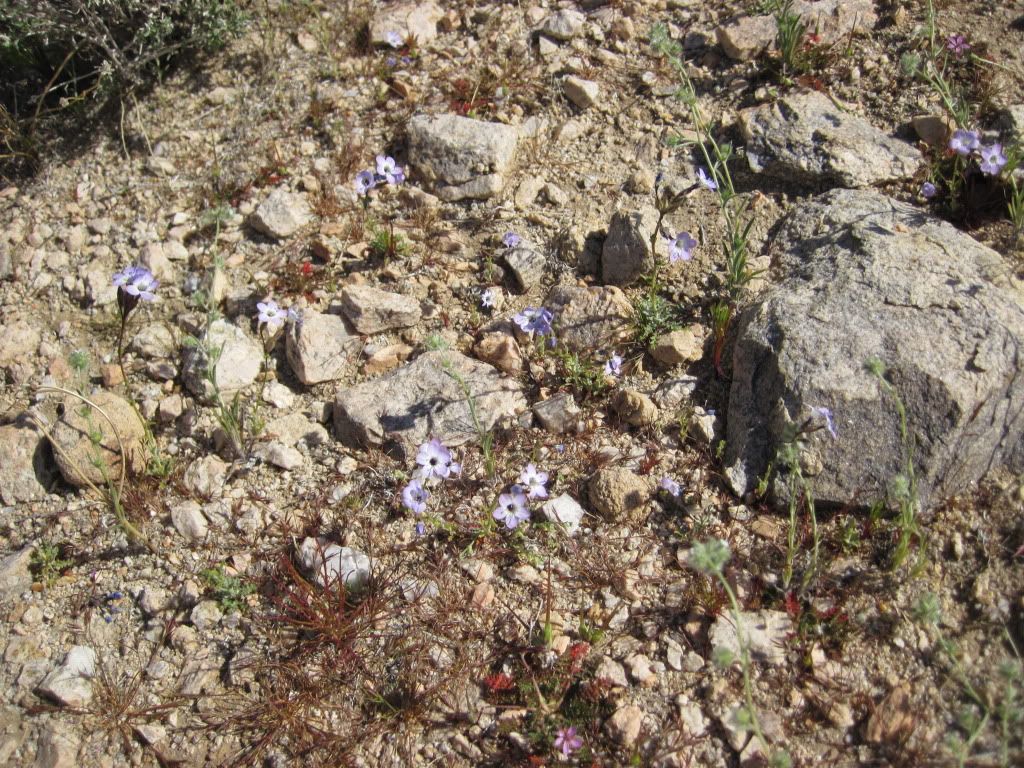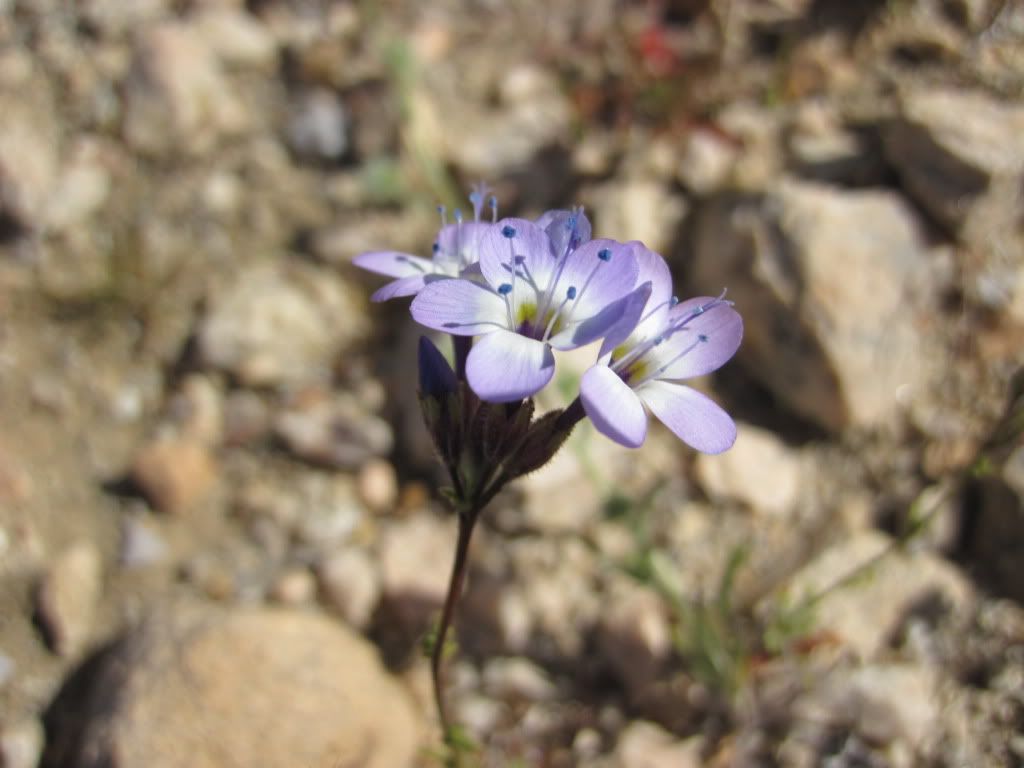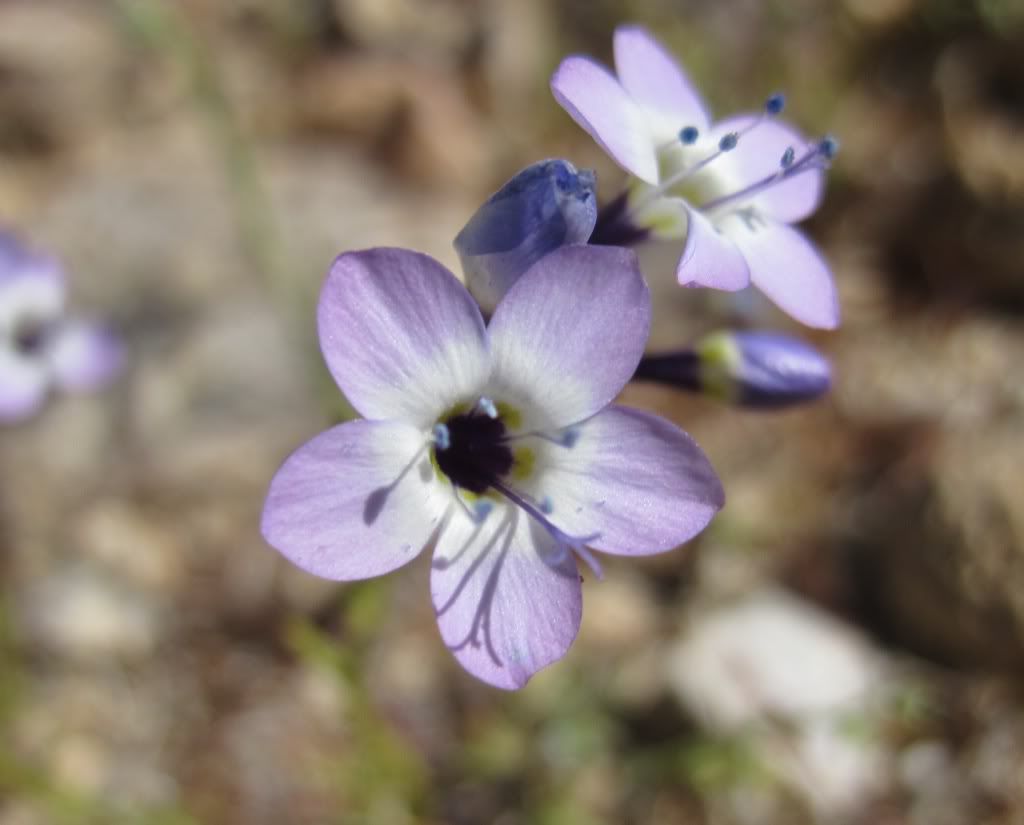 Tent caterpiller nest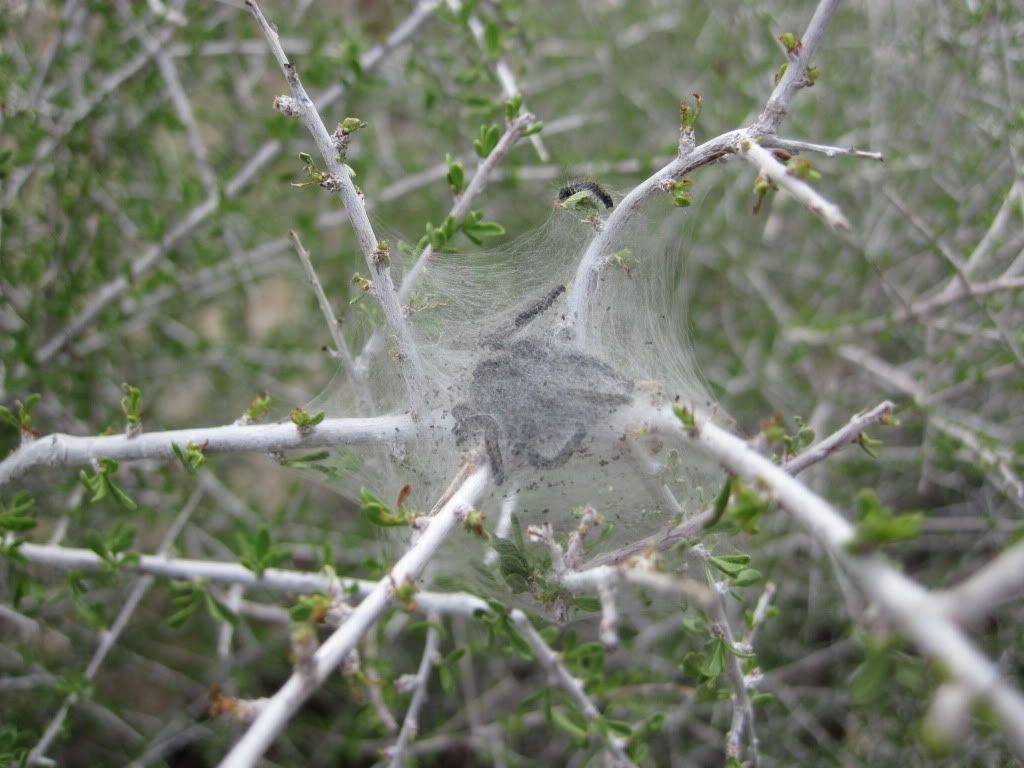 Bird food – I'm guessing from a Loggerhead Shrike (
Lanius ludovicianus
)
Dust storm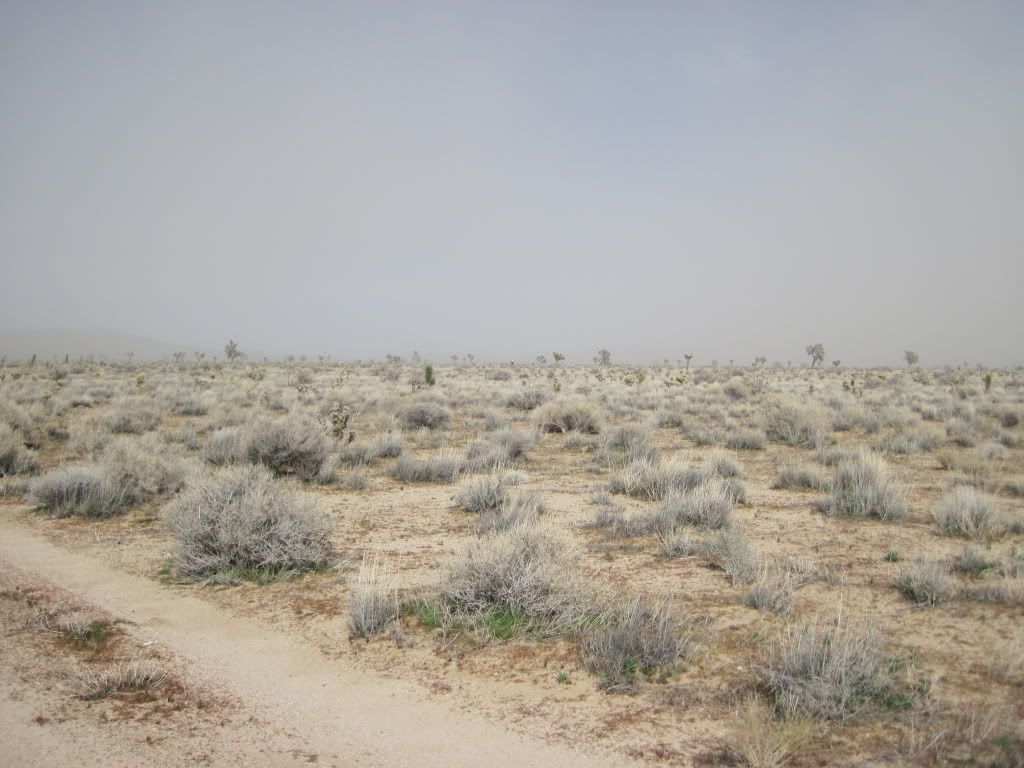 My first sidewinder, aka "horned rattlesnake" (
Crotalus cerastes
). Check out its incredible camouflage. They are easily identified by the horn-like scales above their eyes.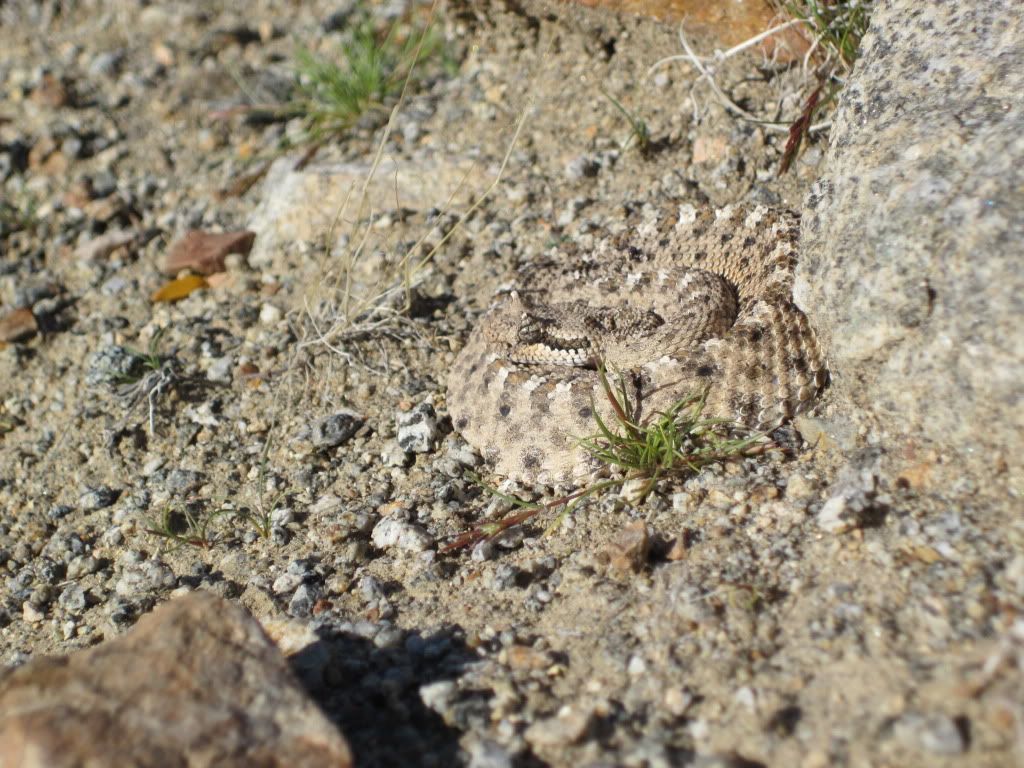 This species is mostly nocturnal but during the day will sit coiled in shallow depressions like this.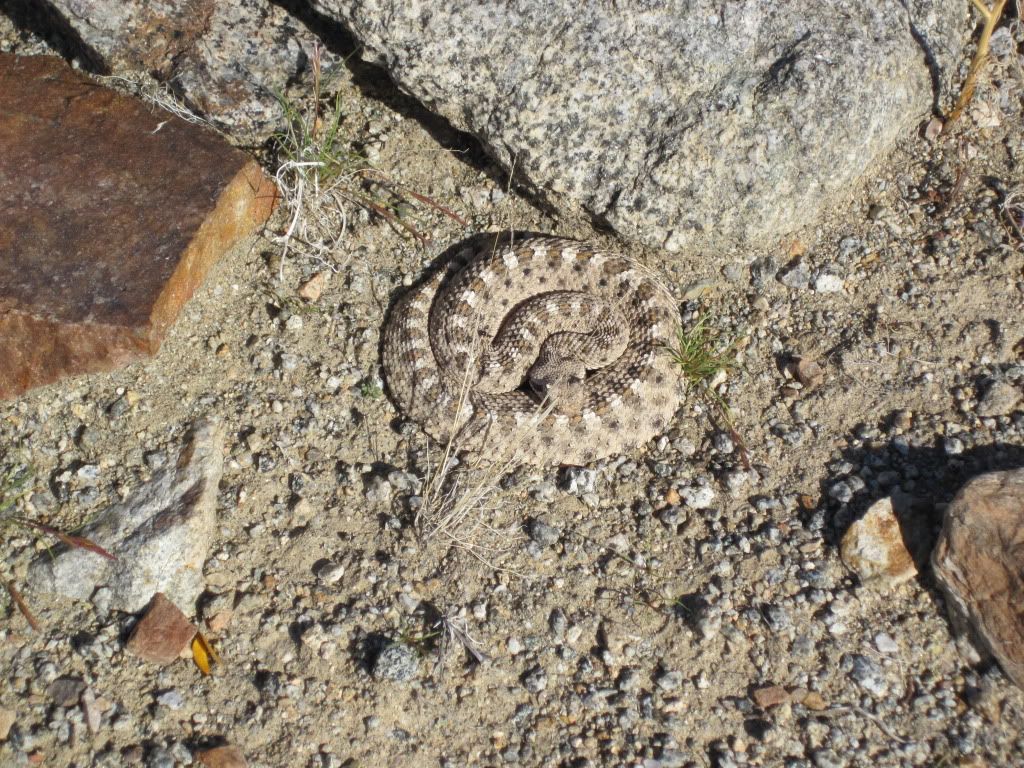 Sidewinders feed on small mammals, lizards, and sometimes birds. This individual was quite young (it only had a rattle "bud") - probably born last summer/fall.
Hiking up to another mountain tortoise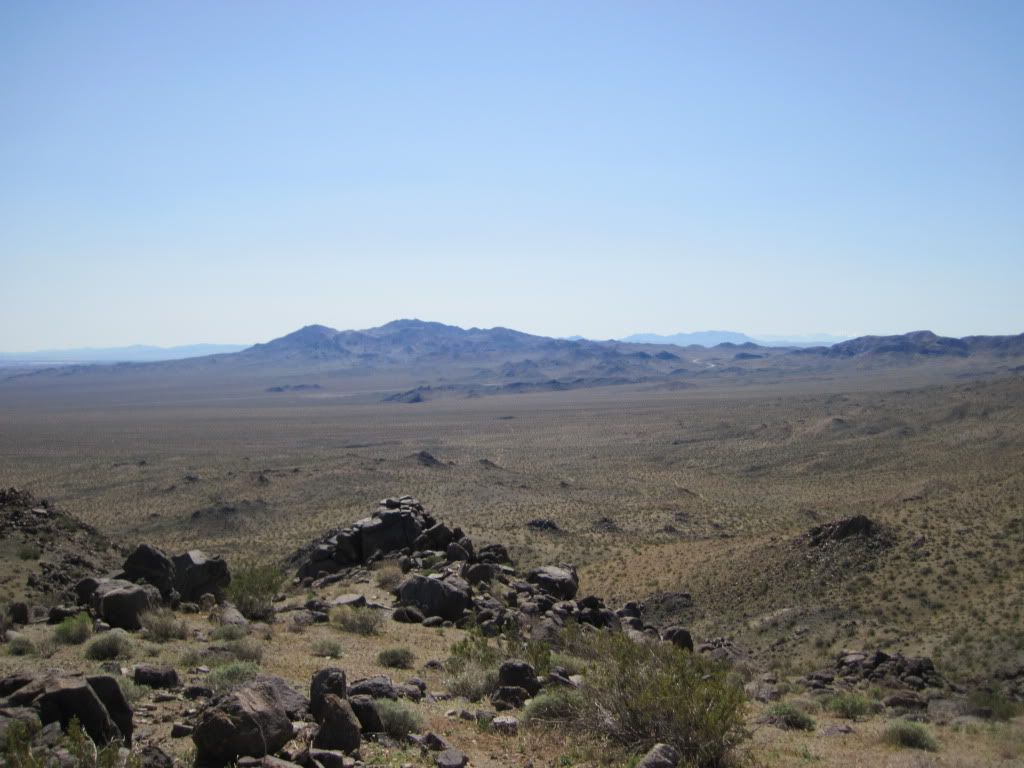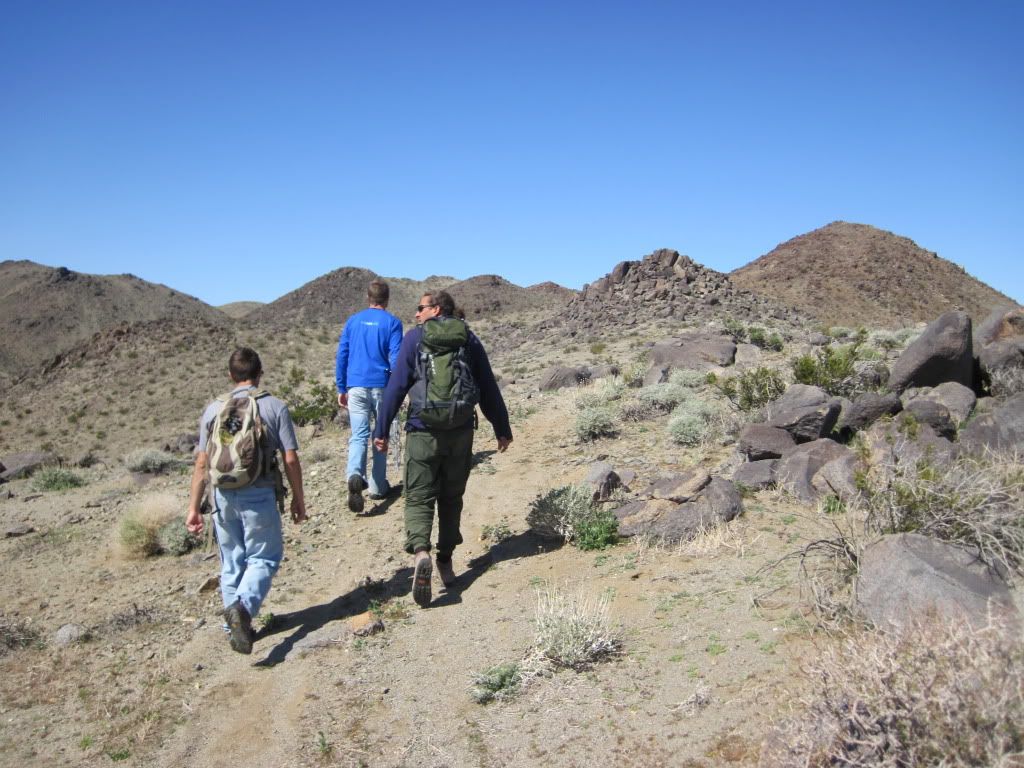 Two new species for me in one day! Here is another example of amazing reptilian camouflage – an adult Desert Horned Lizard, aka "horny toad" (
Phrynosoma platyrhinos
).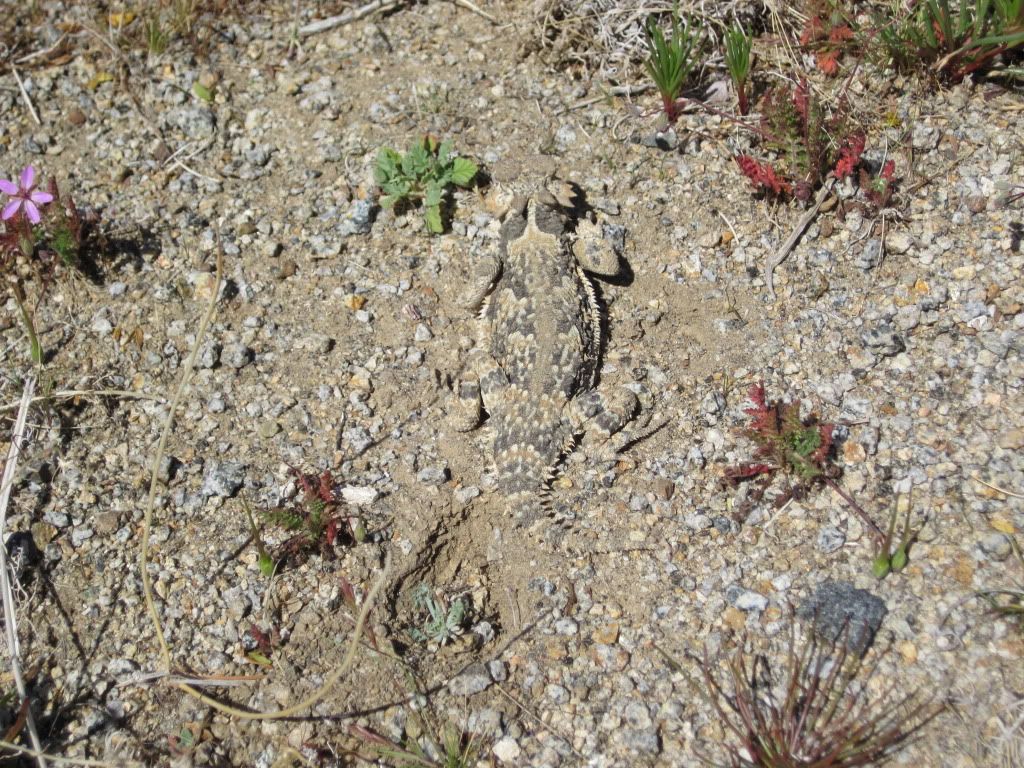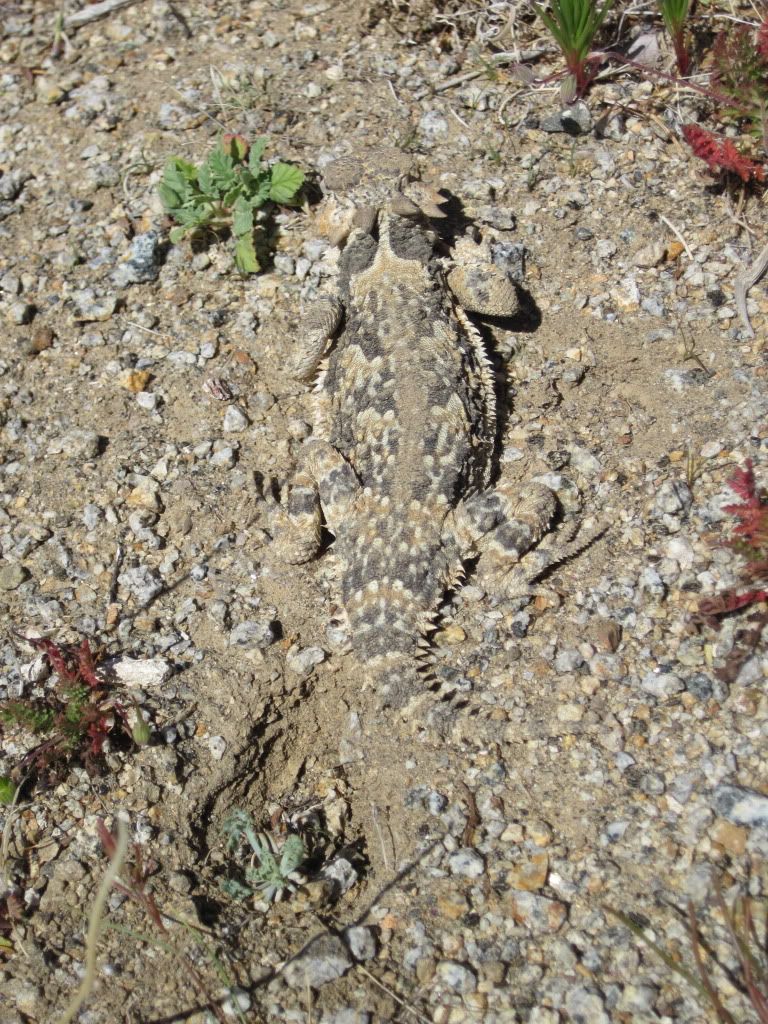 Horned lizards are named for the crest of horns above their head, which you can see clearly in the photo below. Rather than trying to escape, when encountered horned lizards will often freeze, relying on their camouflage to protect them…
…making them pretty easy to catch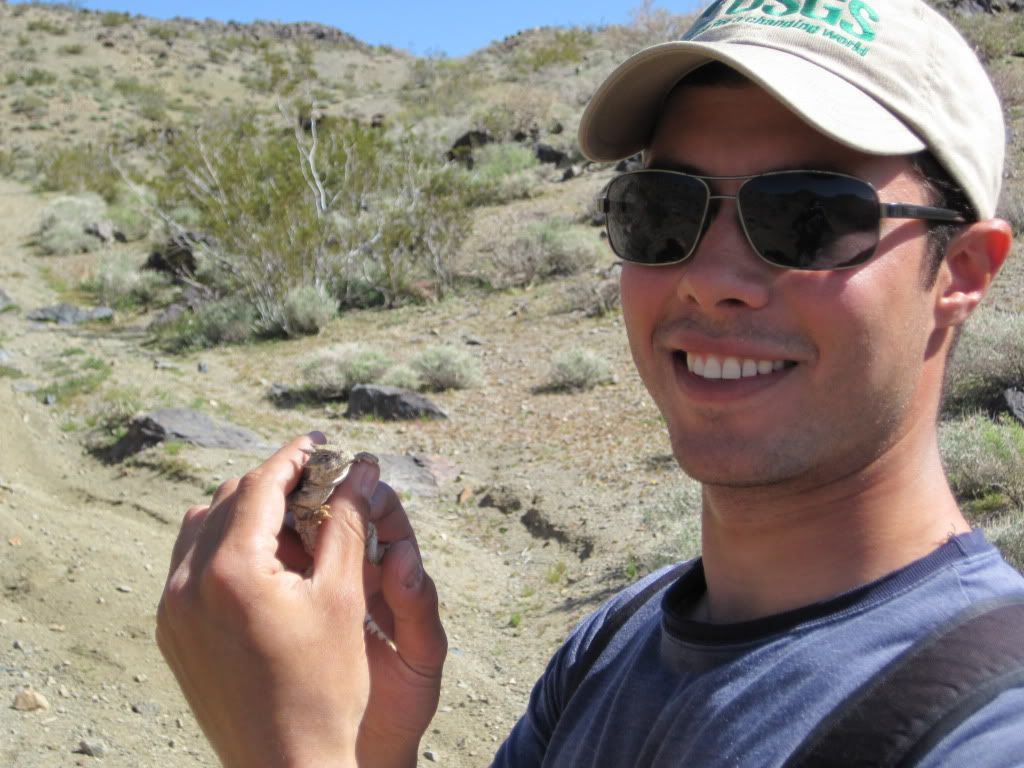 Wallace's Wooly Daisy (
Eriophyllum wallacei
)
You can tell the tortoises have been eating by the green goo plastered to their beaks.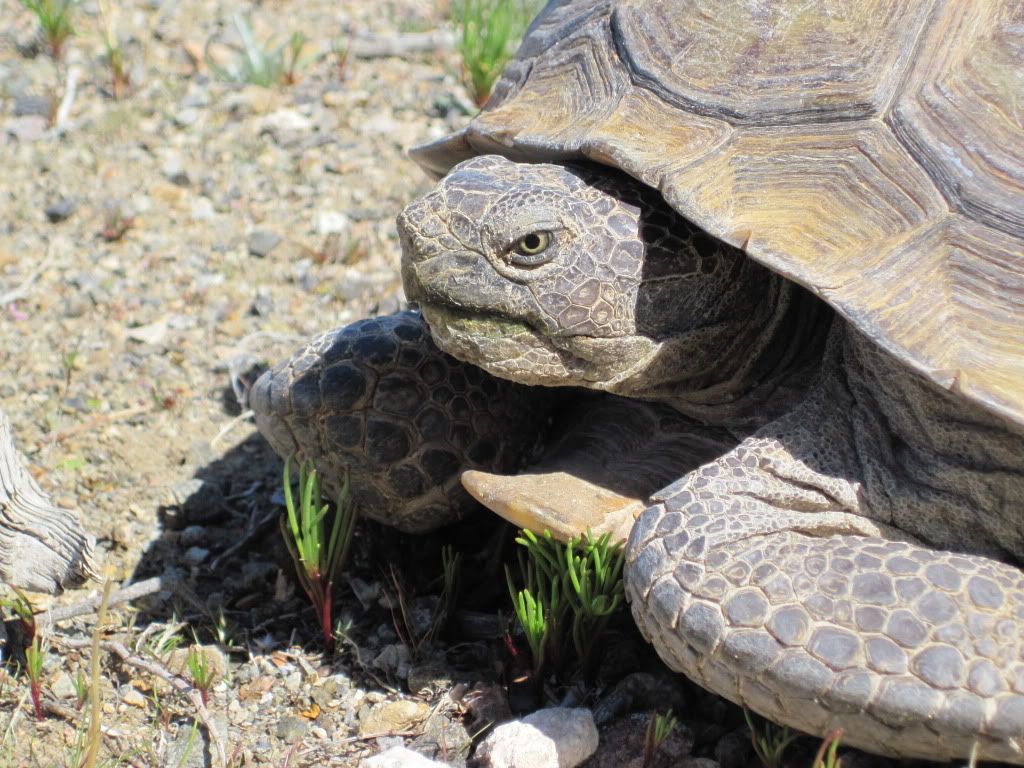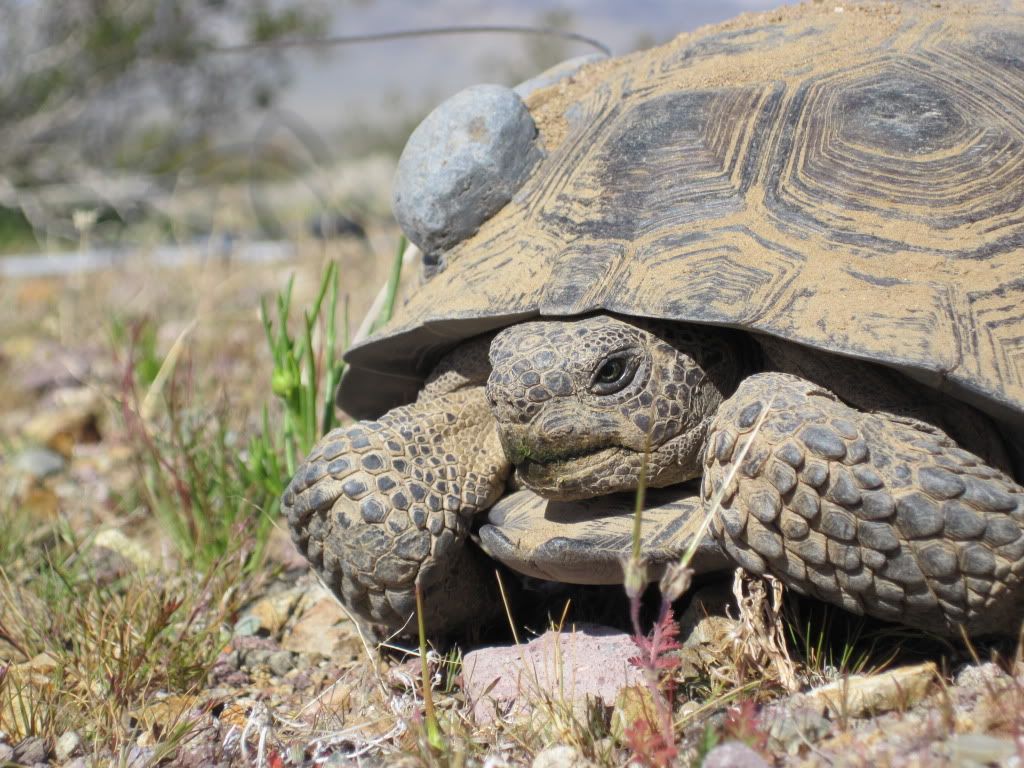 We walk transects to search for new tortoises to incorporate into the study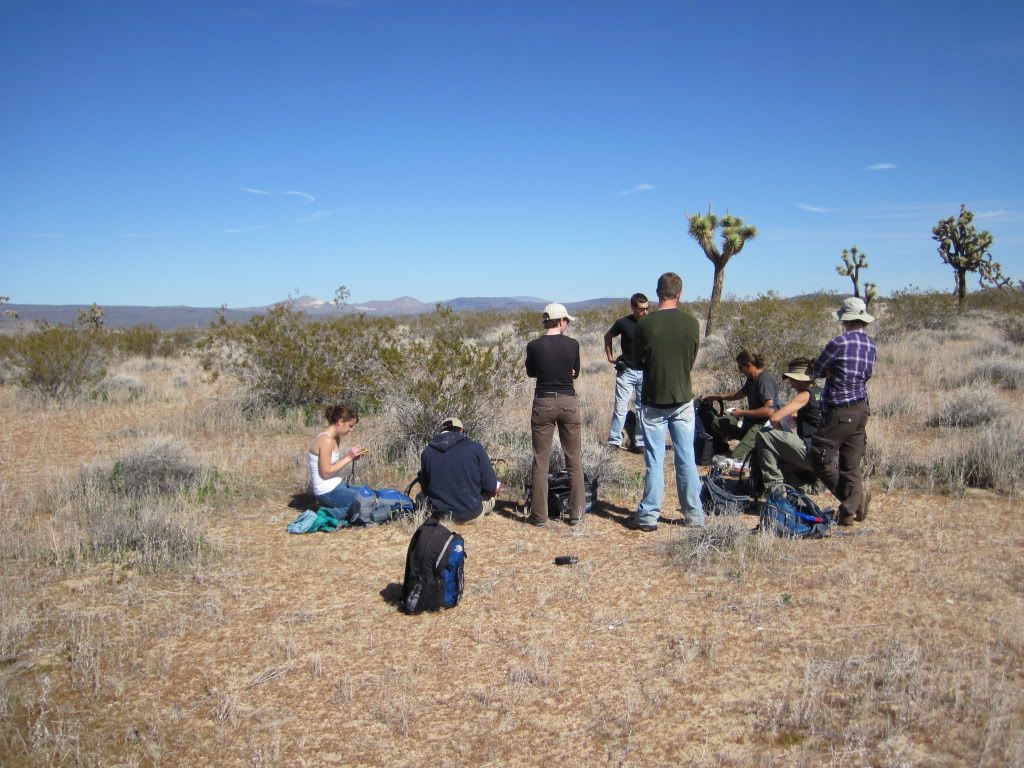 First new tortoise of the day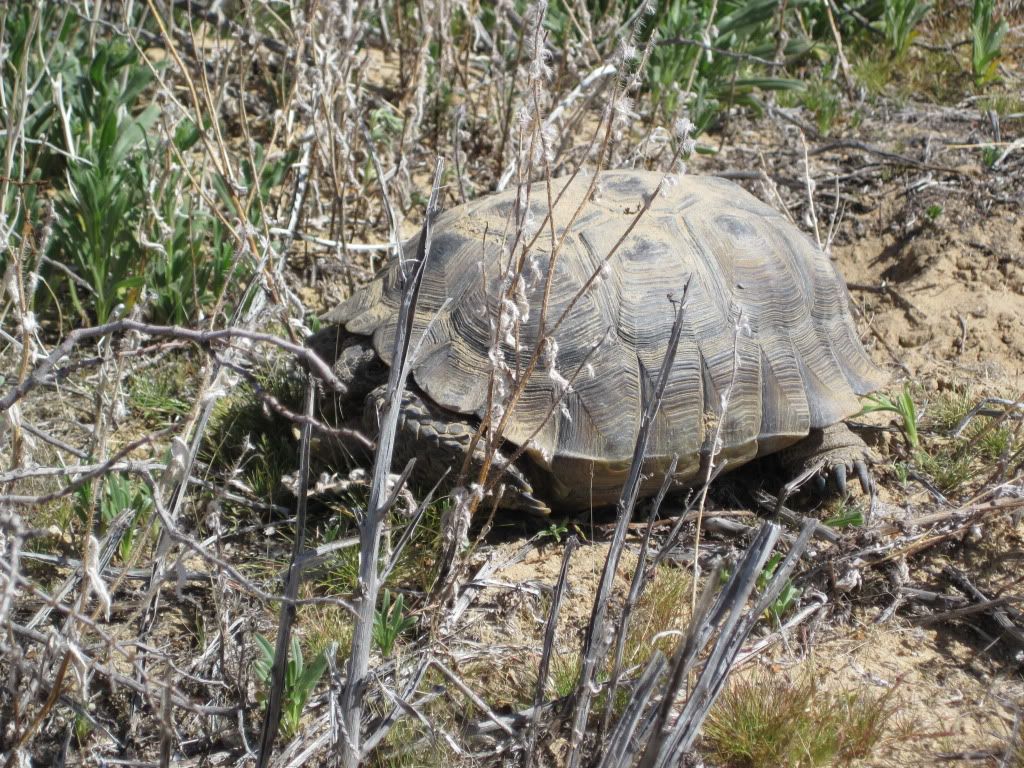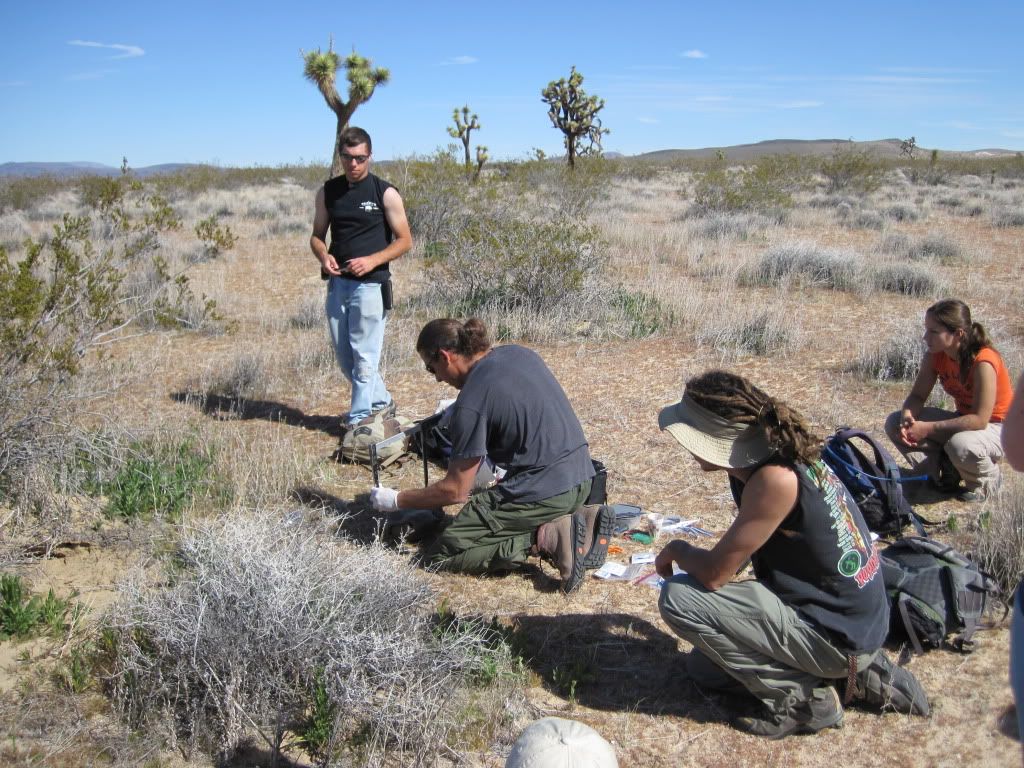 This one was missing one of its front legs, but otherwise seemed to be in good health.
Vanessa processes a new tortoise
A horn (goat?)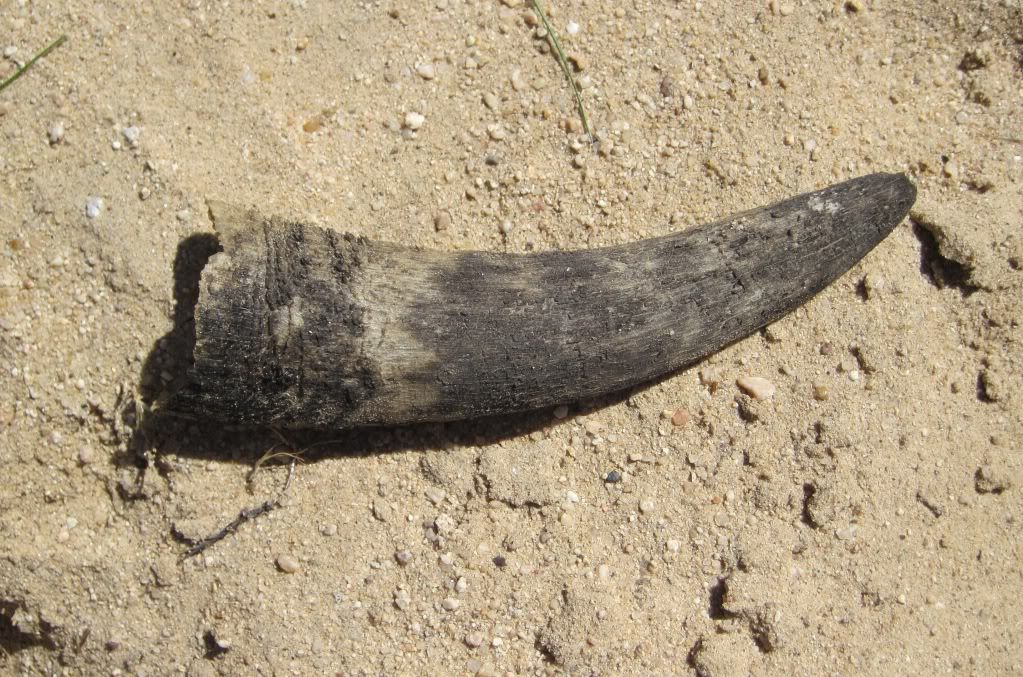 Jaw bone - maybe from the same animal?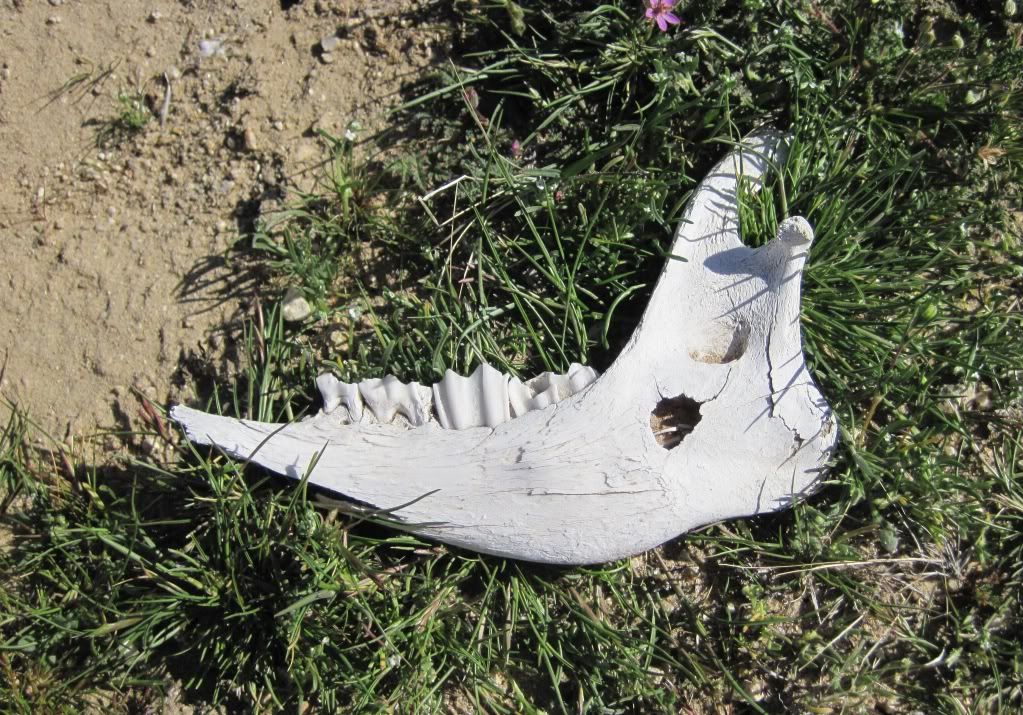 Large wash
Baby horned lizard. Adult females lay 1-2 clutches containing 2-16 eggs during the summer.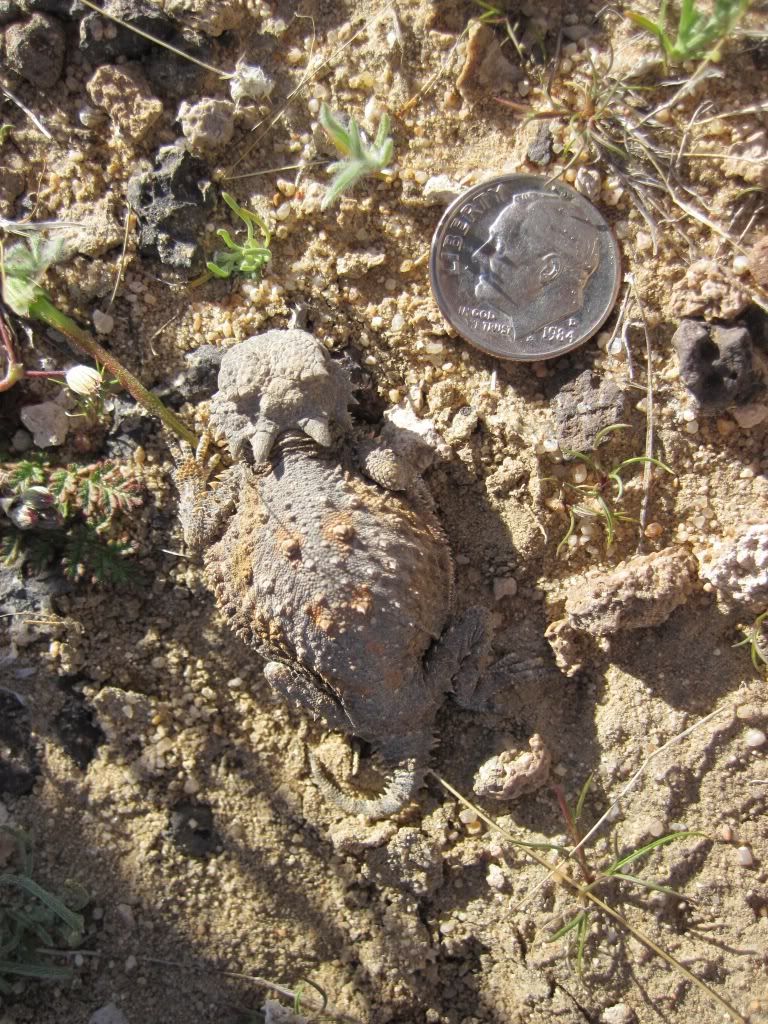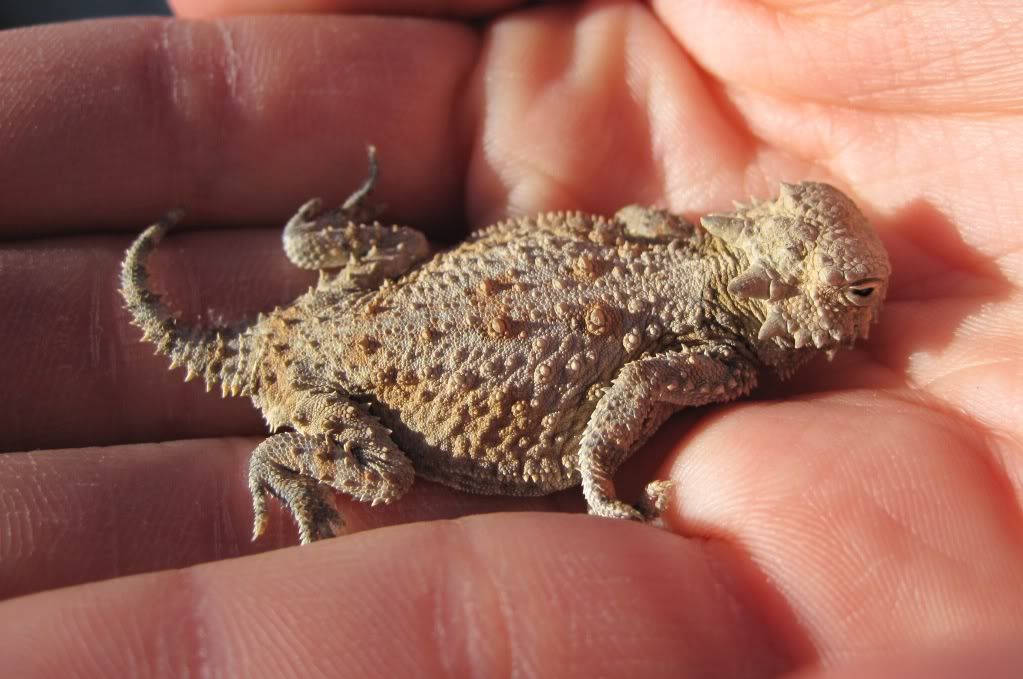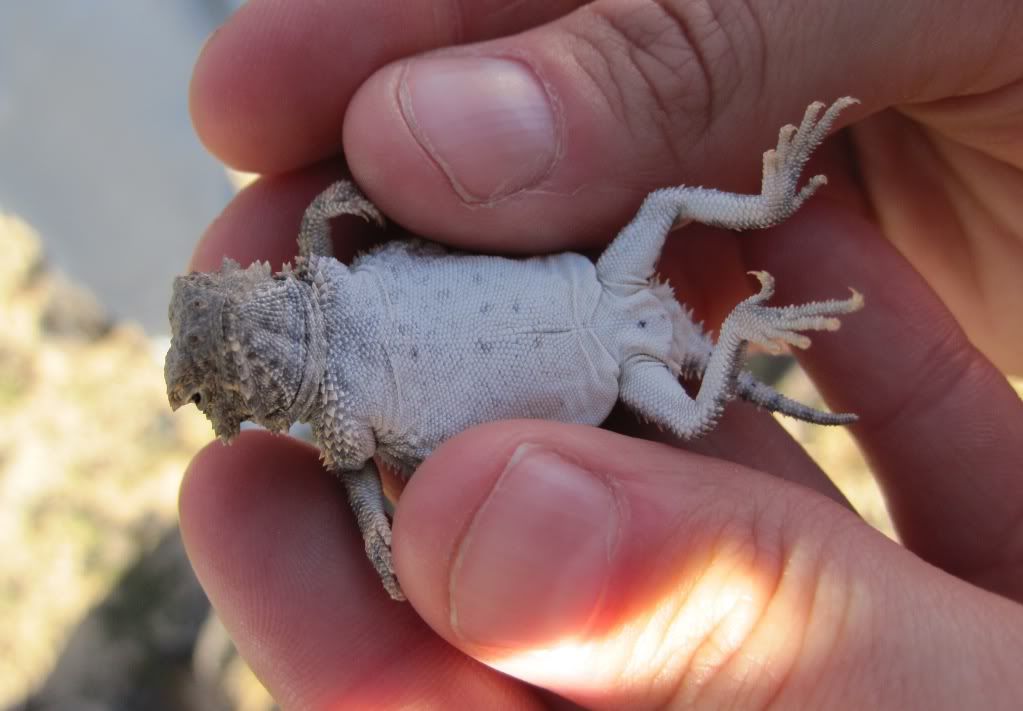 They eat mostly ants and other insects, spiders, and sometimes berries.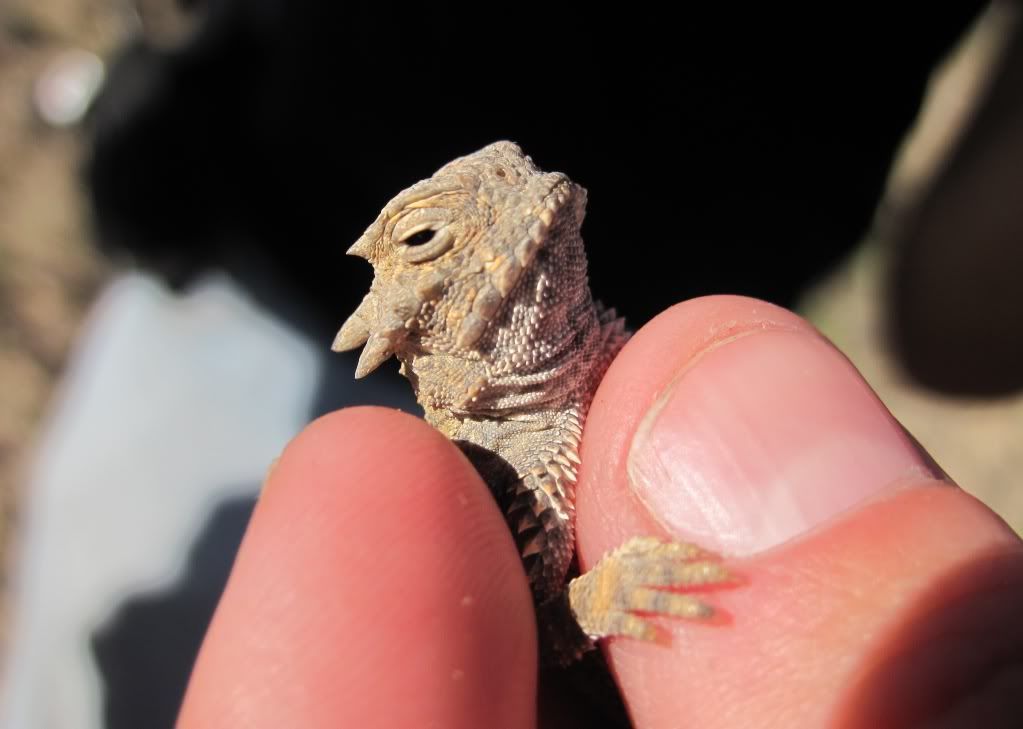 Another new tortoise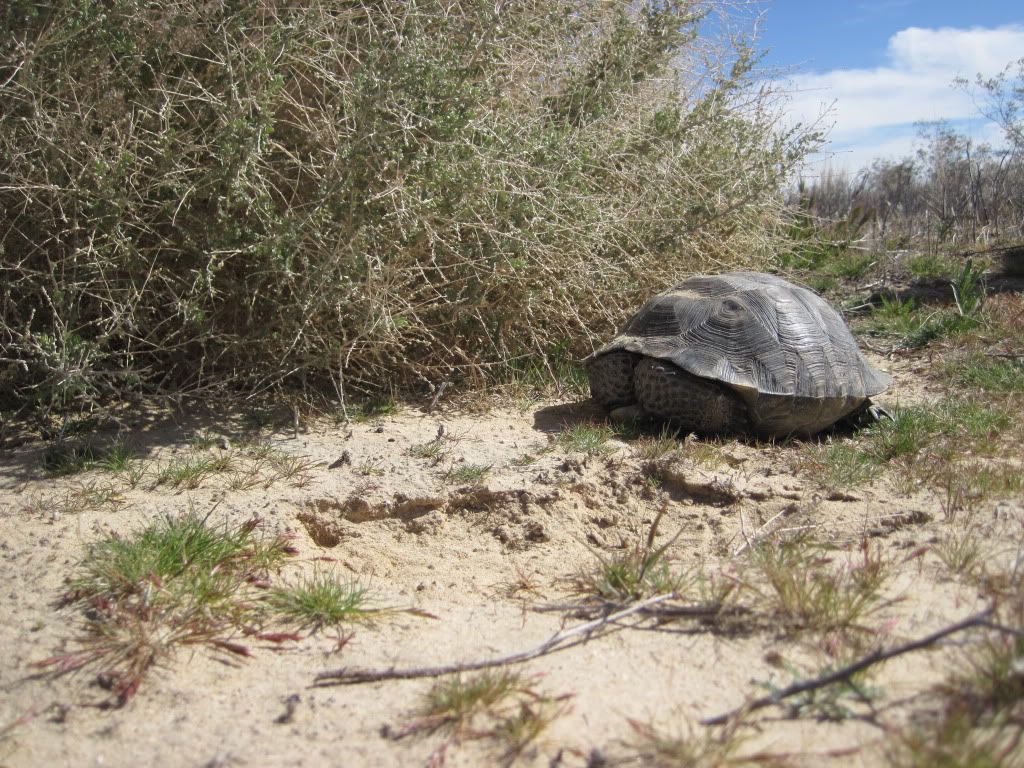 Preparing to attach my first transmitter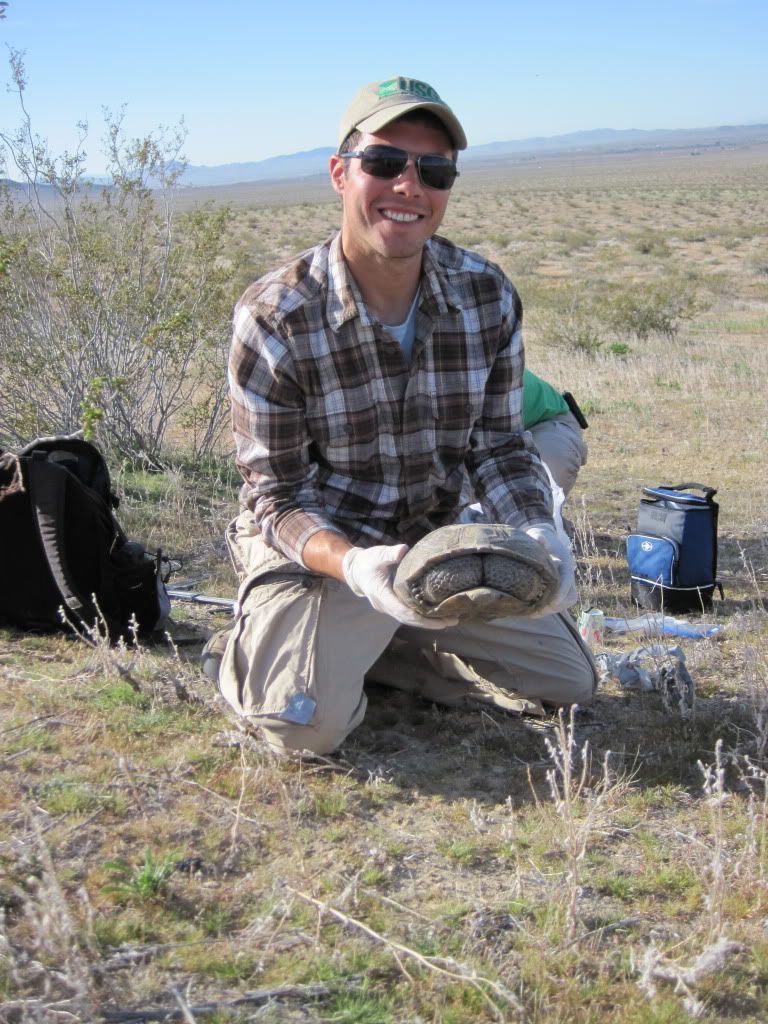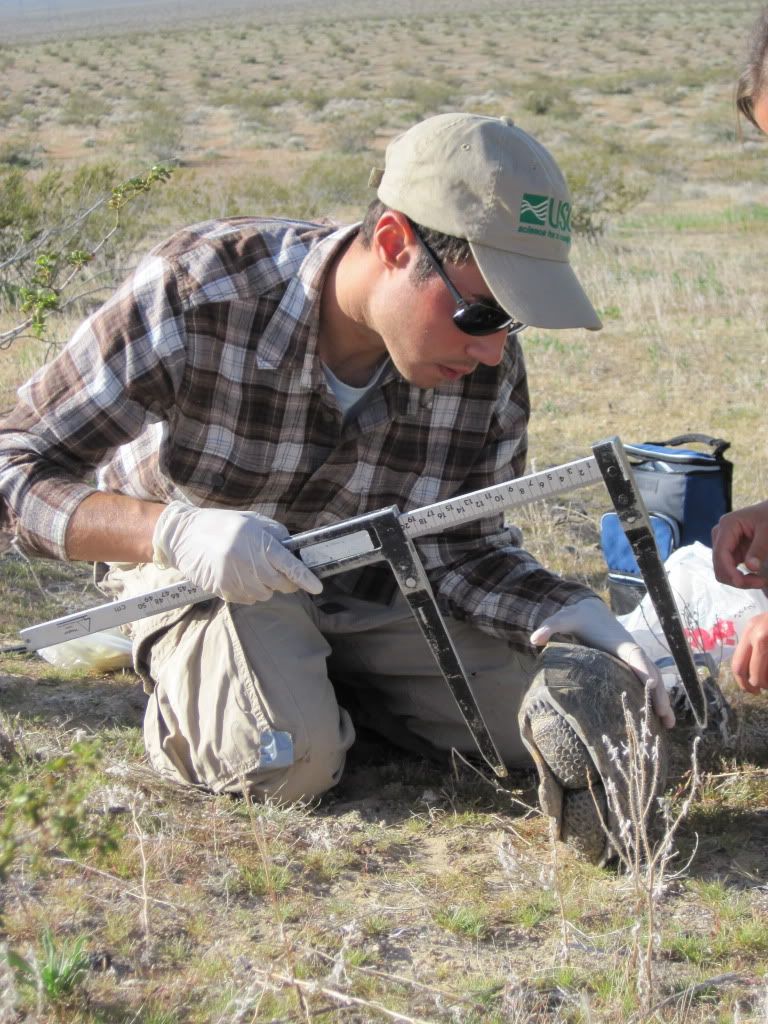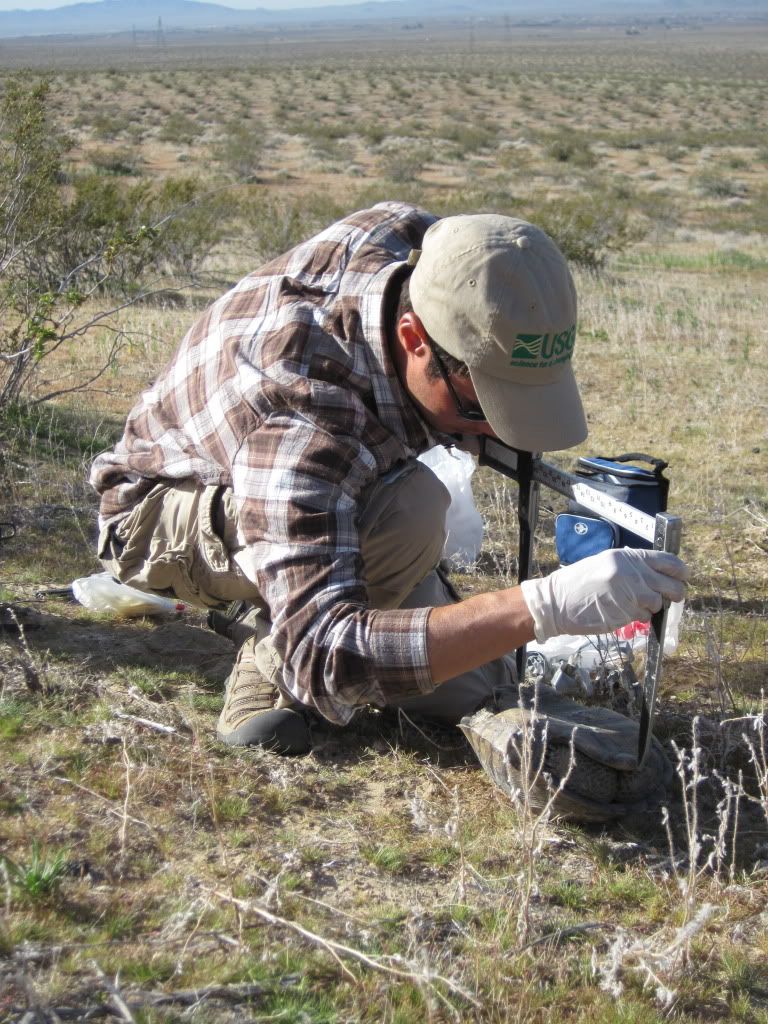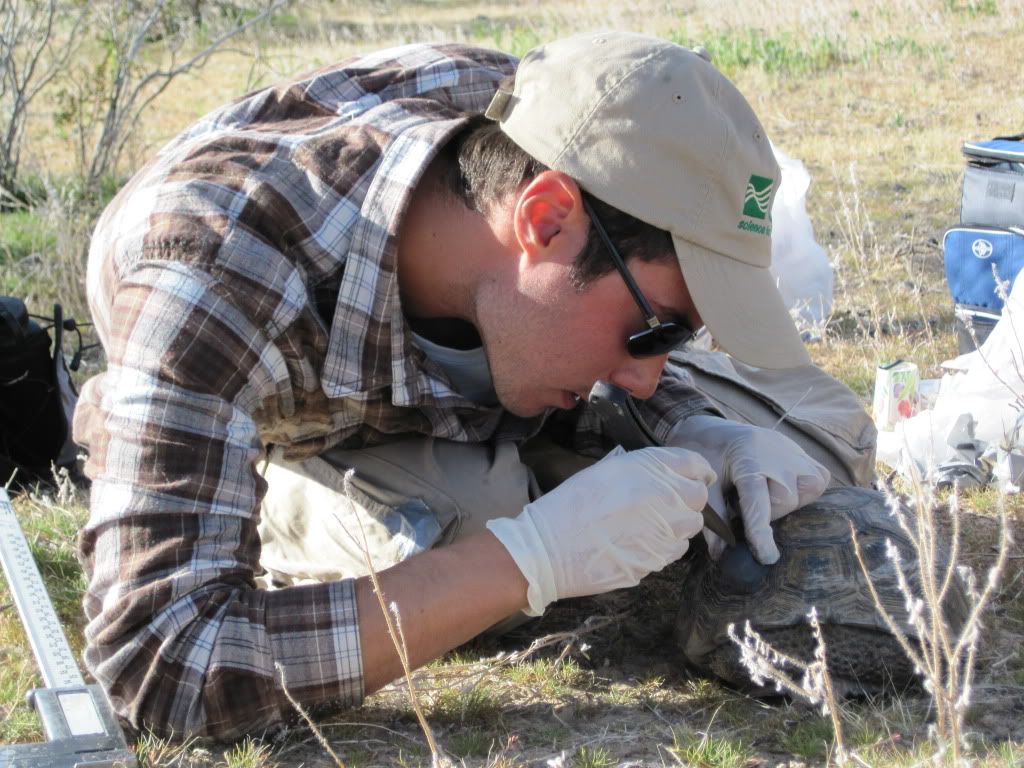 I found this very large male while walking a transect.
This one measured up to just over 30 cm (carapace length), but apparently they have been reported up to 38 cm. Males generally grow larger than females.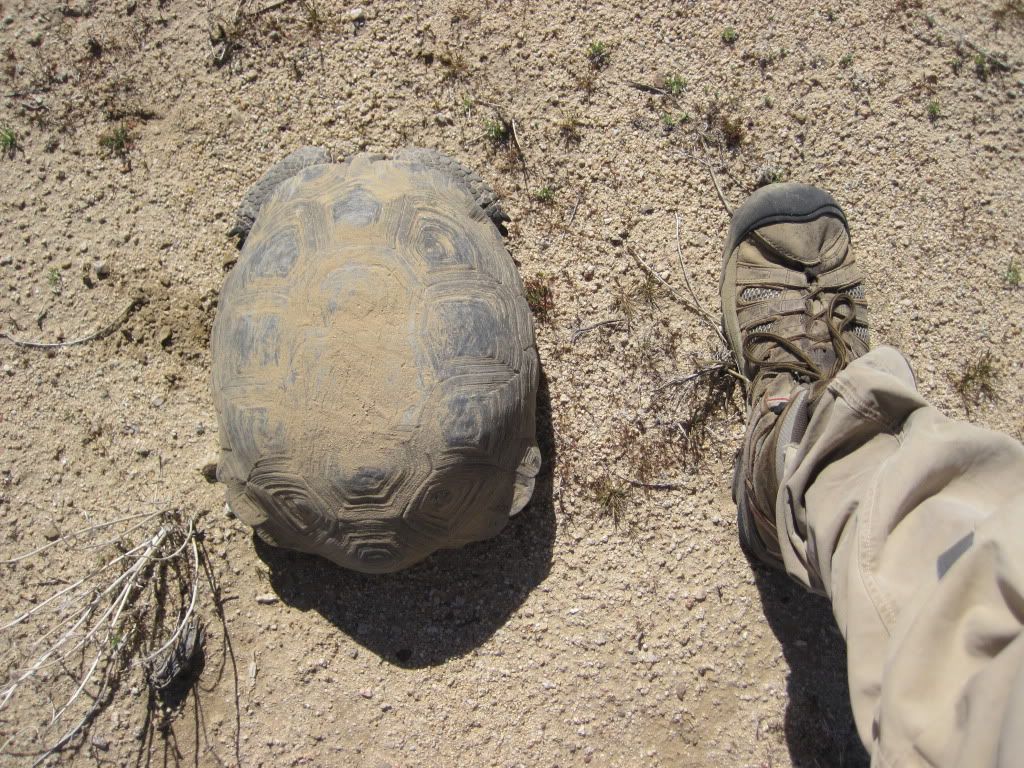 More rolls than a bakery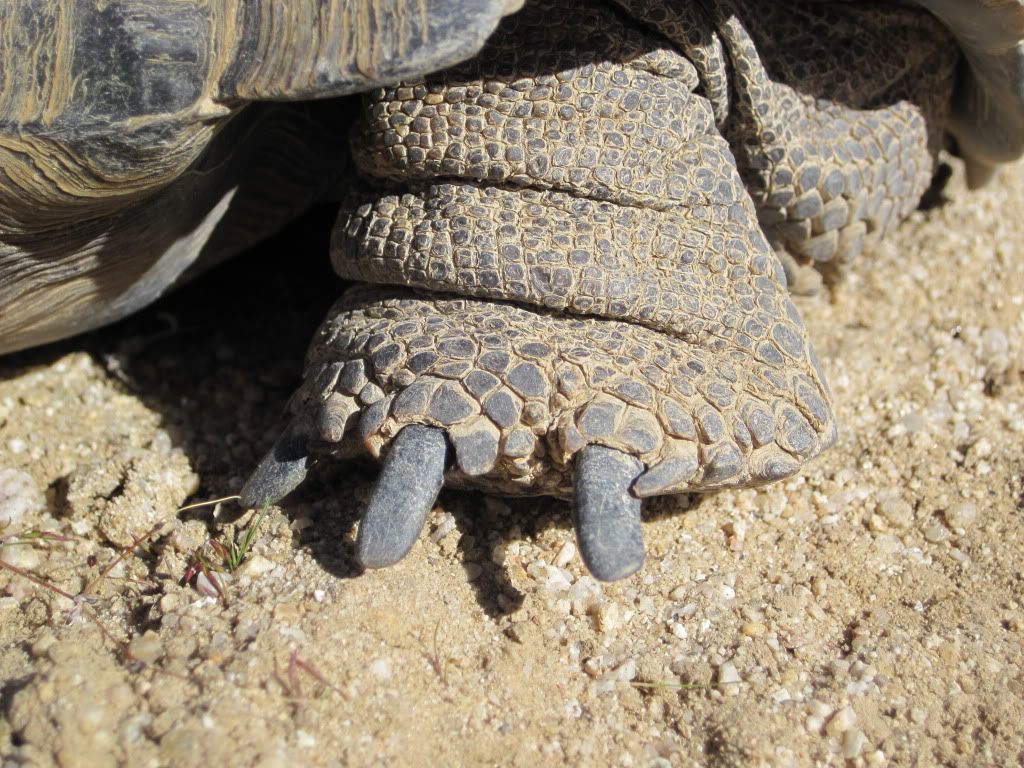 Vanessa with the monster tortoise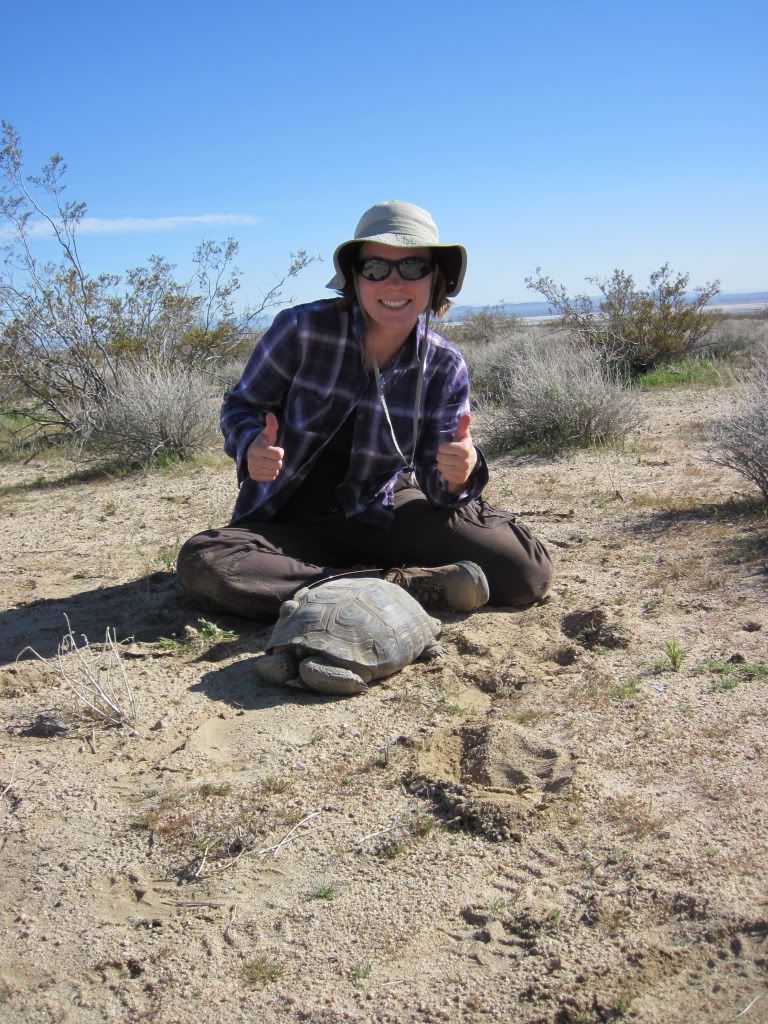 This was the first tortoise we saw that was actually moving (it was found crossing a road).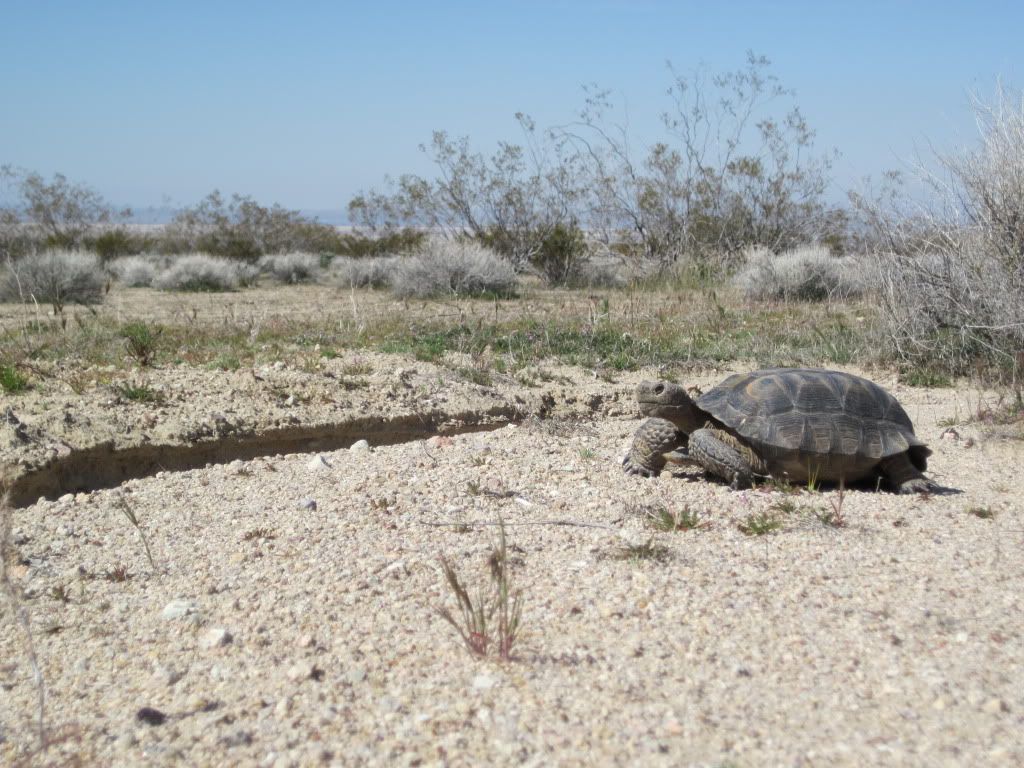 Preparing to attach a temporary transmitter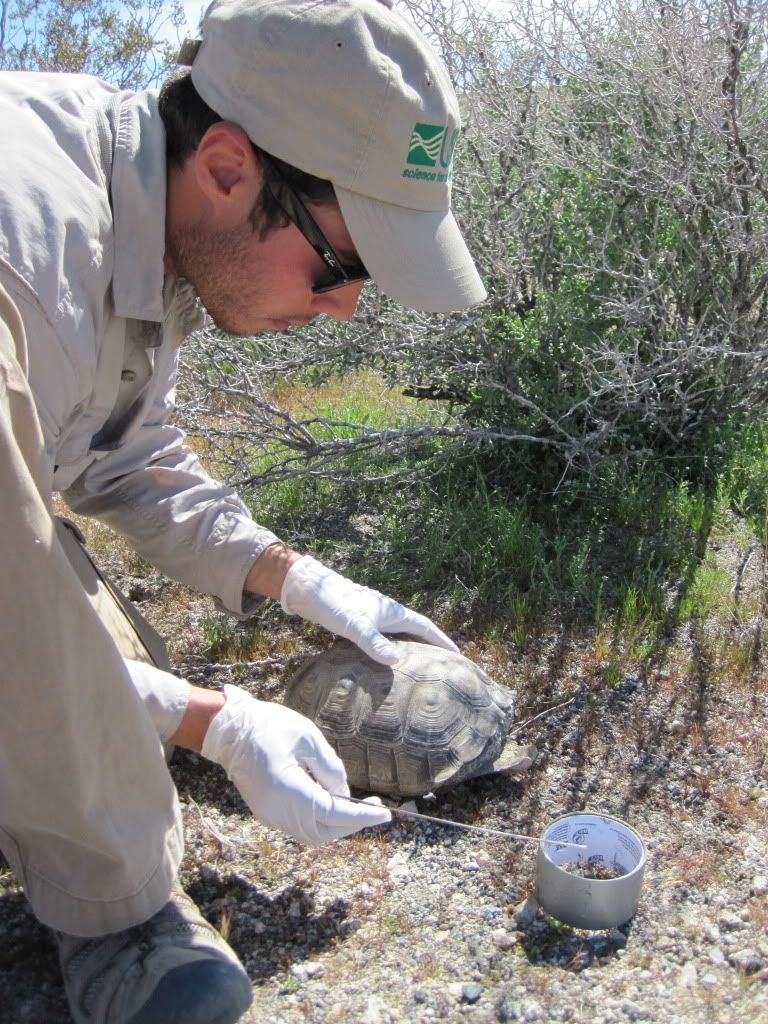 Yellow-backed Spiny Lizard (
Sceloporus uniformis
). Spiny lizards are good climbers, and are often found on rocky slopes, as this one was.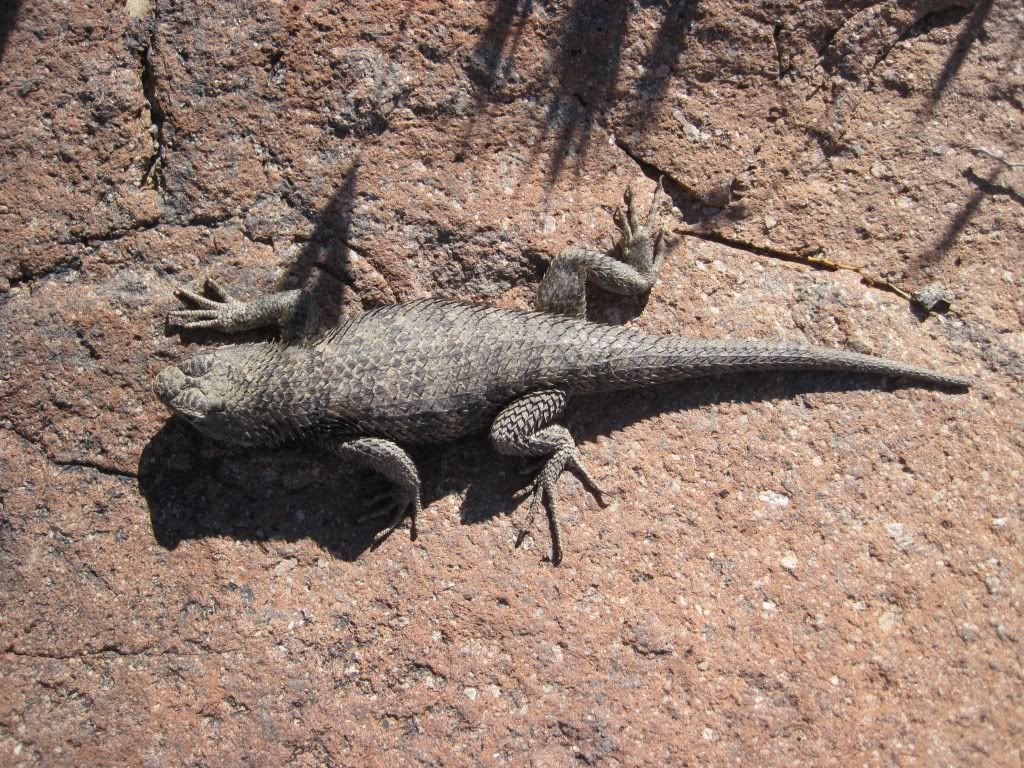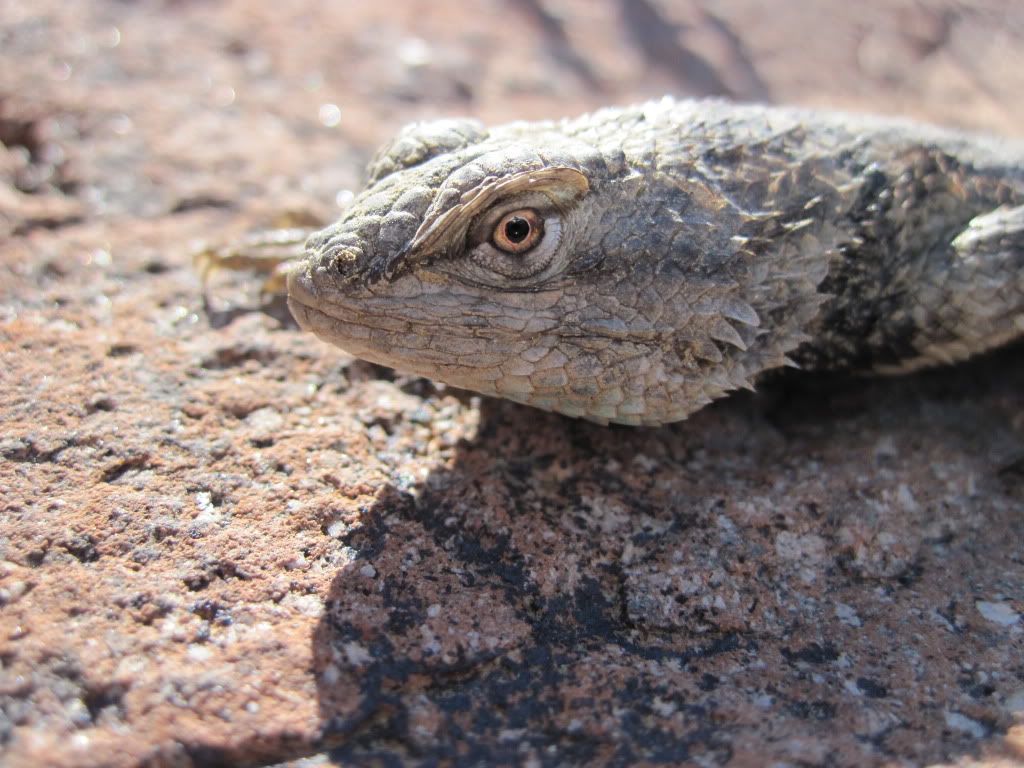 Squirrel skull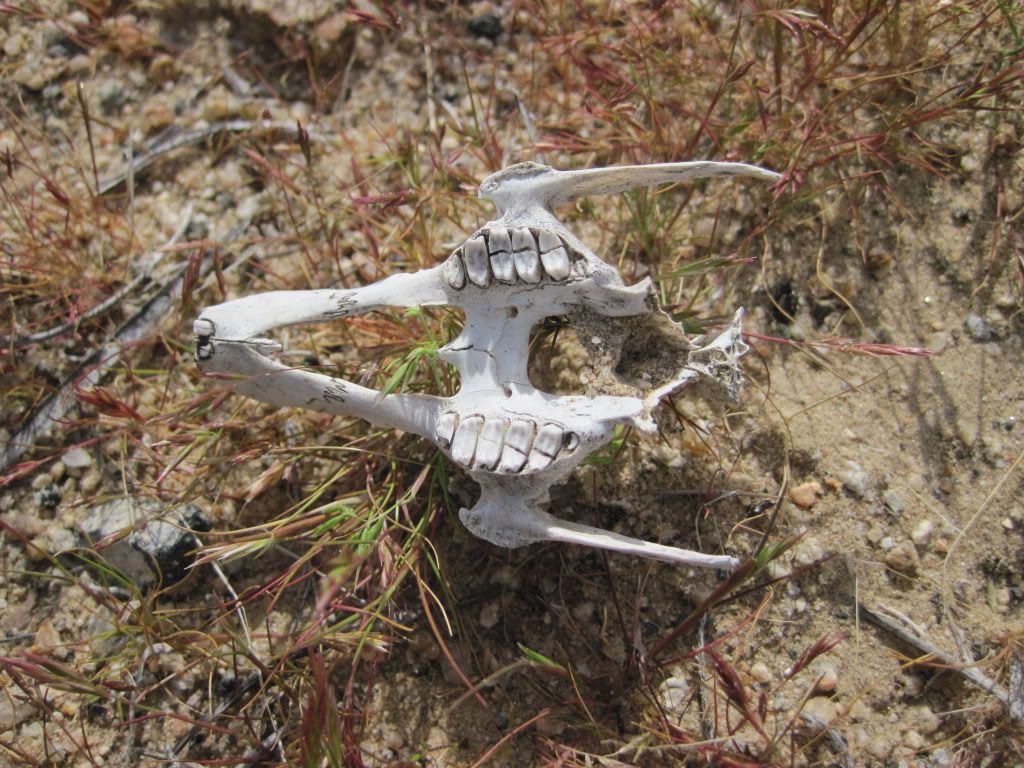 Eating lunch on top of a hill after doing a transect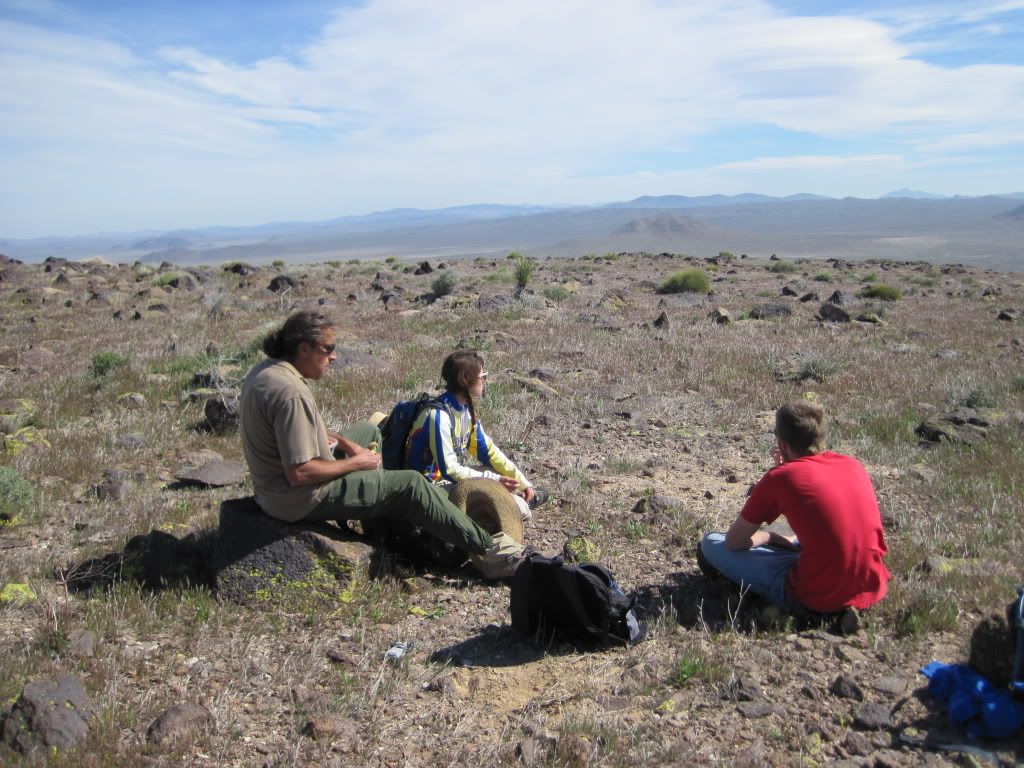 Fremont's Phacelia (
Phacelia fremontii
)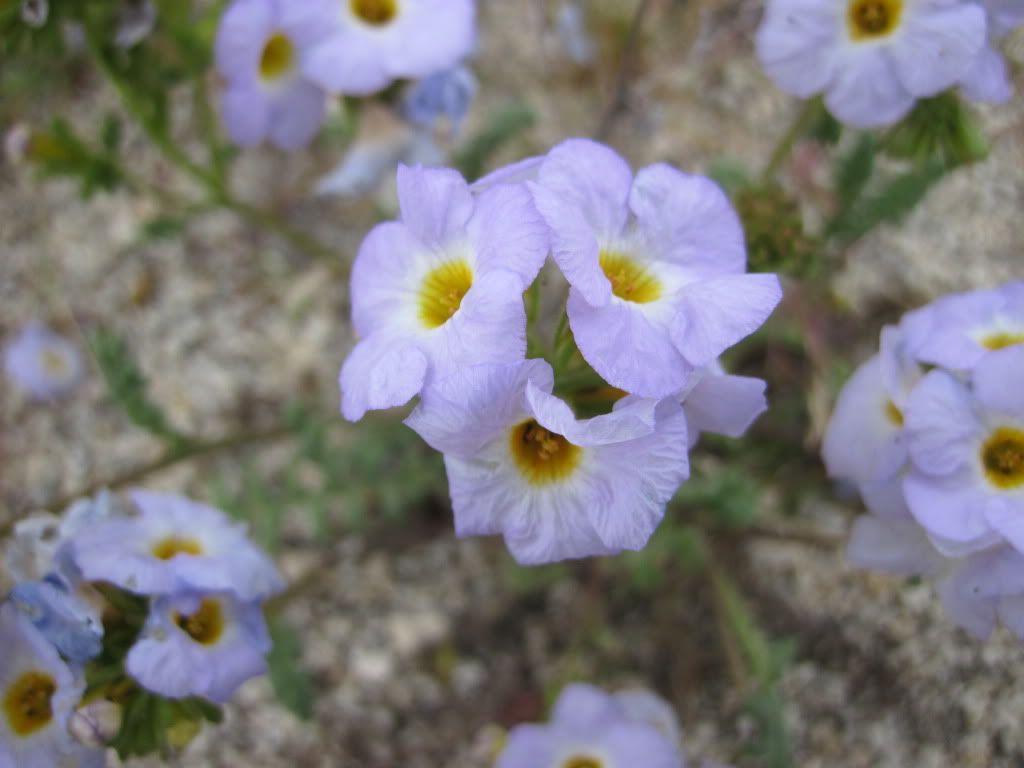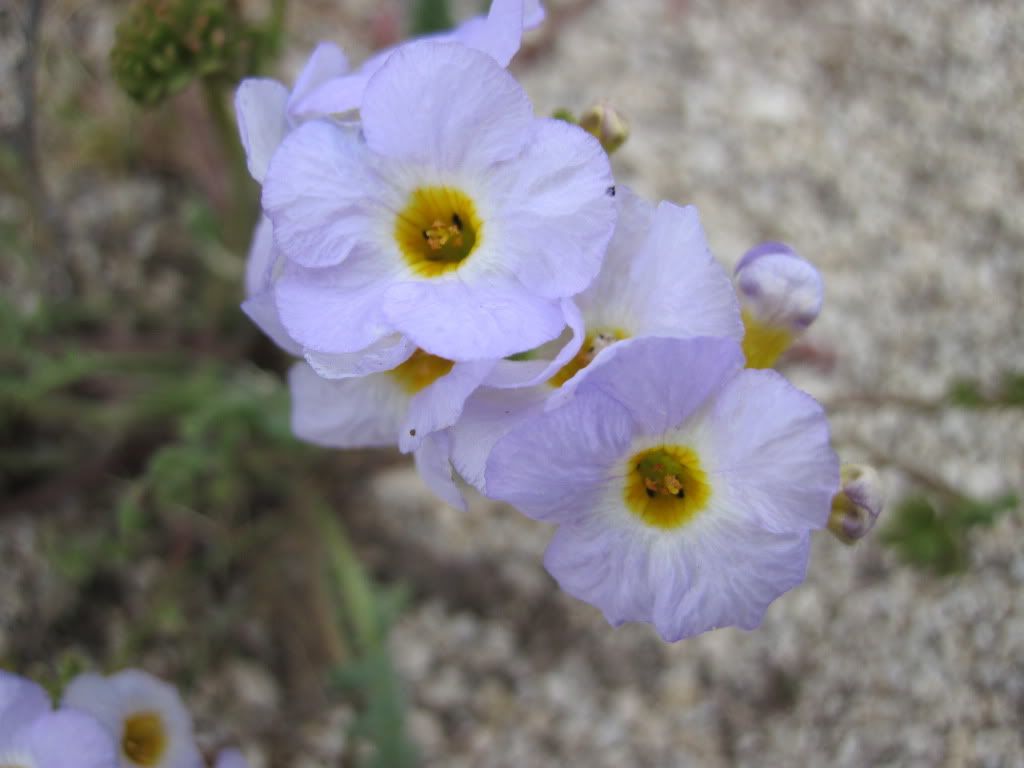 Desert Candle (
Caulanthus inflatus
)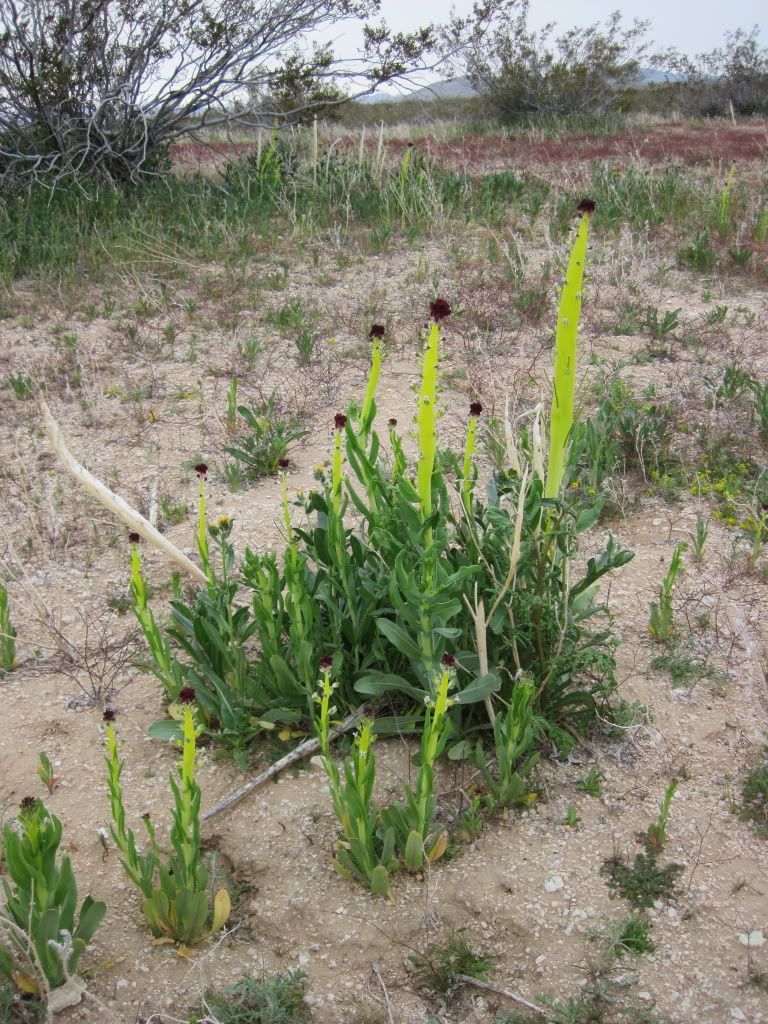 Joshua tree remains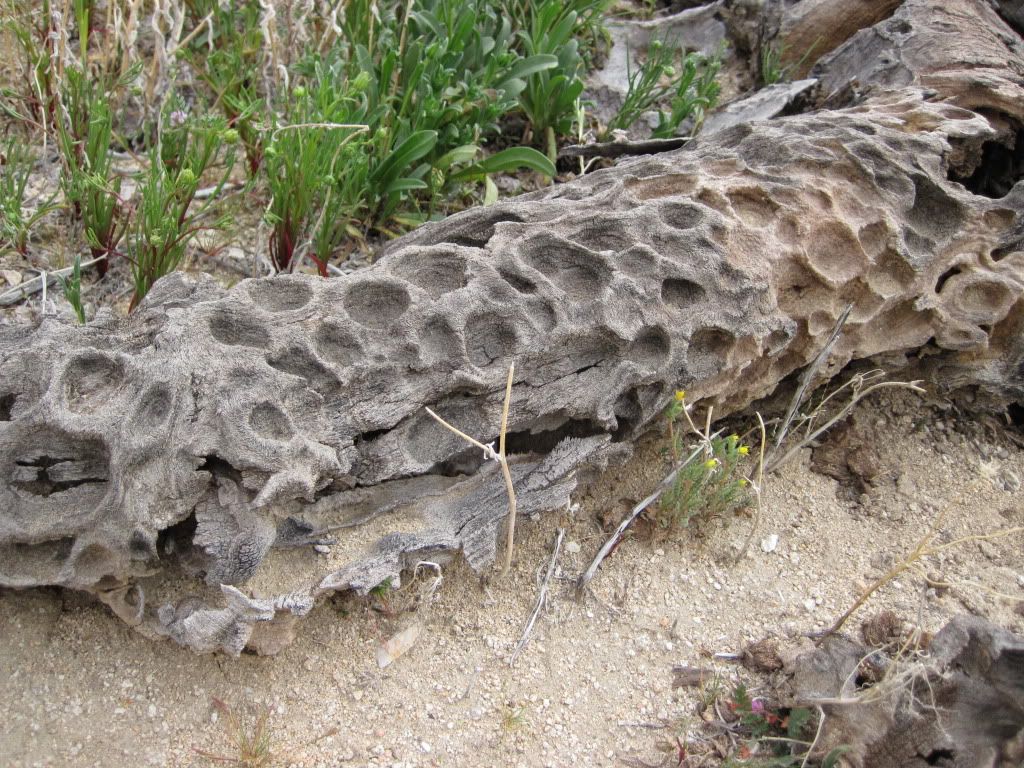 Desert tortoises begin mating not long after emerging from brumation. When we tracked this adult male we found him checking out a much smaller/younger female.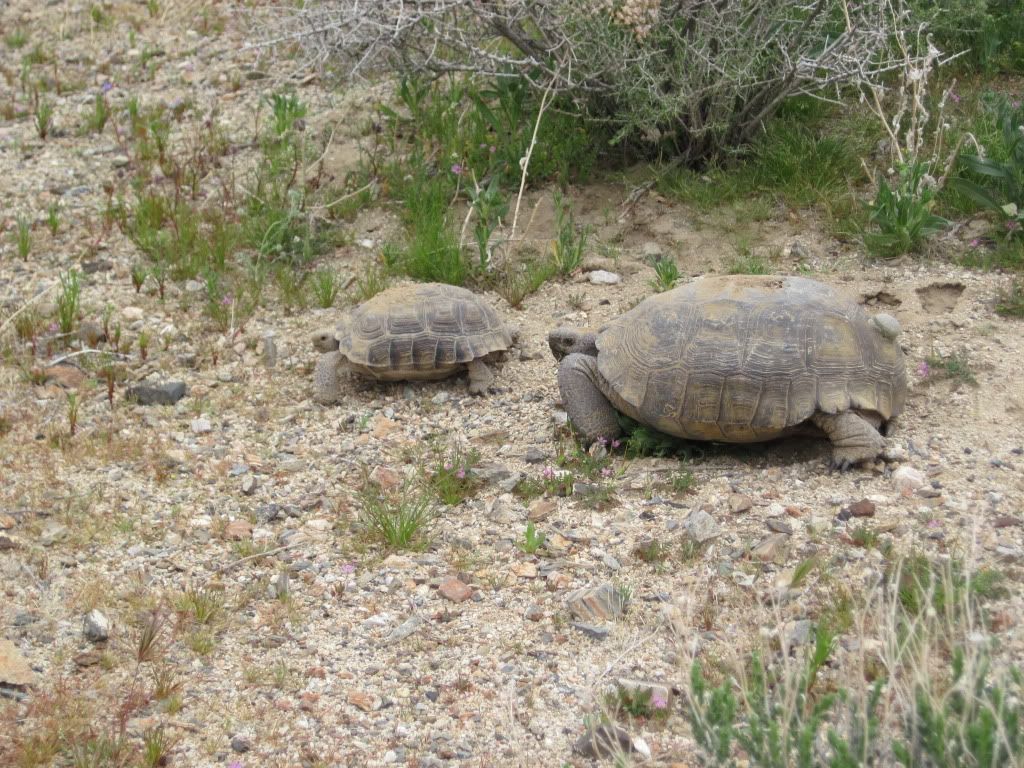 During mating season, male tortoises develop a pair of "mental glands" under their chin that secrete pheromones. Here is a tortoise I encountered with pronounced mental glands.
He was not happy about having his picture taken.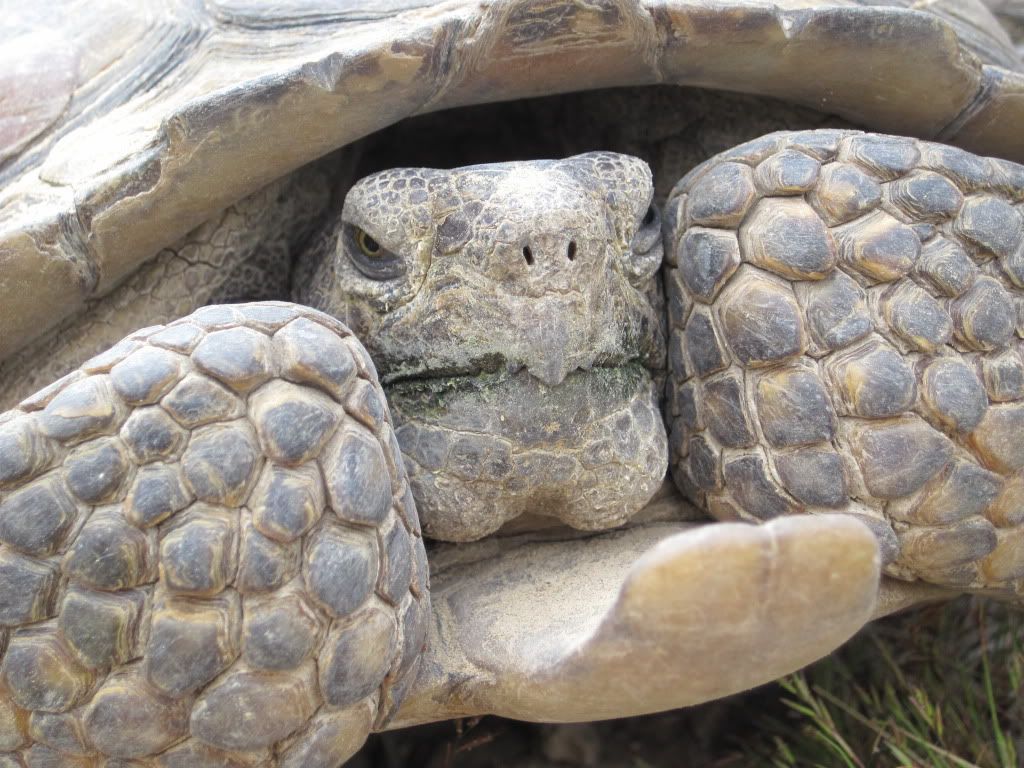 That's it for now. Thanks for looking and stay tuned for Part 3.
-Zach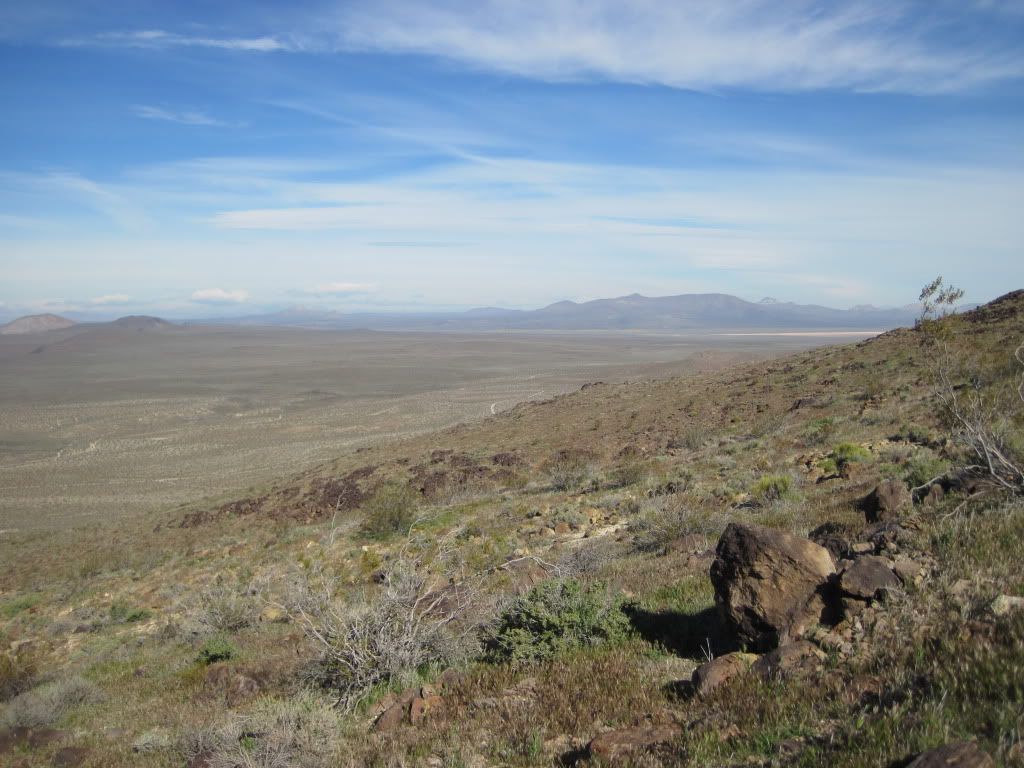 Part 1
Part 2
Part 3
Part 4
Part 5
Part 6
Part 7