Dang this was a good weekend, can I hear an Amen?
Mike and I have been planing on laying out some boards recently and we finally got around to it yesterday. We hit two other locations before finally settling on a good area to lay them out. To start the day Mike flipped a rad patchnose. I hadn't seen one in several years so it was a great way to kick off the day.
Soon after his flip I flipped a legless- The only other one I'd seen was ten years ago.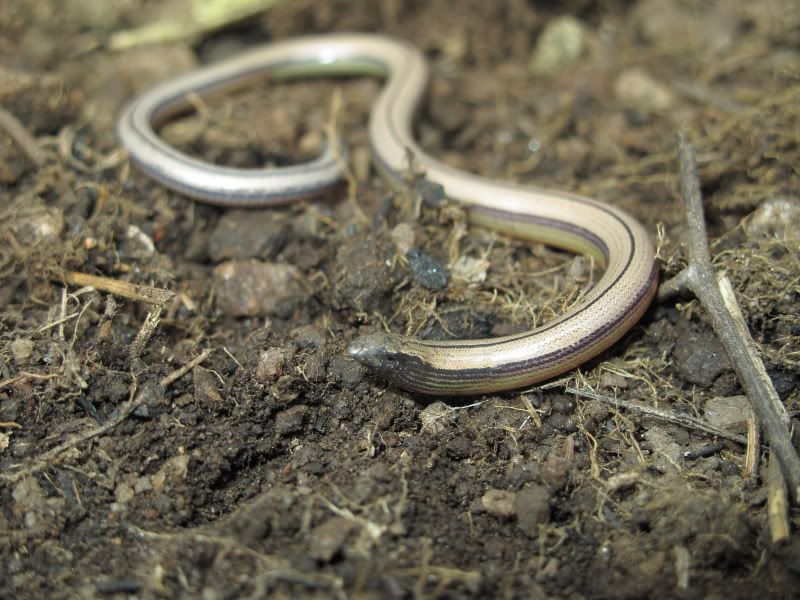 A few minutes later I flipped a ruber which made me glad that I invested in a pair of welding gloves.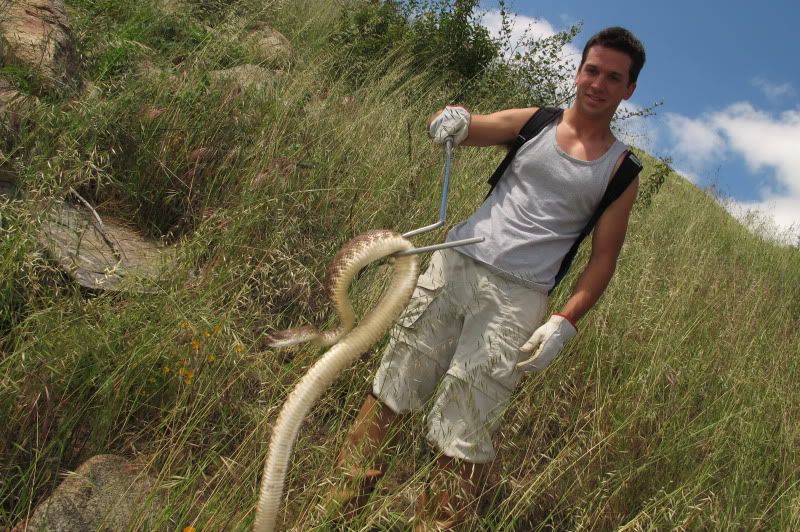 after scouting the area enough we decided to lay the boards in a different area due to a few concerns that were raised after scouting the first local. We headed to The next spot to find out that what looked great on google earth was actually a preserve. We nixed that plan and headed to the spot of last resort. We took a few boards out and flipped a few rocks where we found a helleri and a gopher.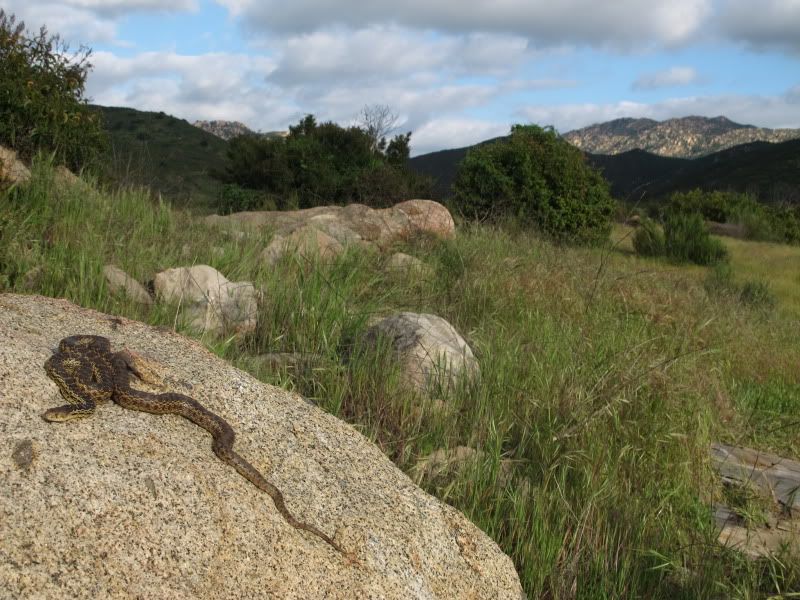 We were satisfied with our count for the day except for the absence of kings. So on our way back we swung by a good board that I knew. I was expecting a gopher or a king- not
5
adult gophers and a
Coachwhip
!! When I lifted that board my face was like
. I was so glad that Mike was with me since there's no way I could have grabbed all of them by myself before they started to scatter.
(There is one gopher to the left that didn't make it into the picture)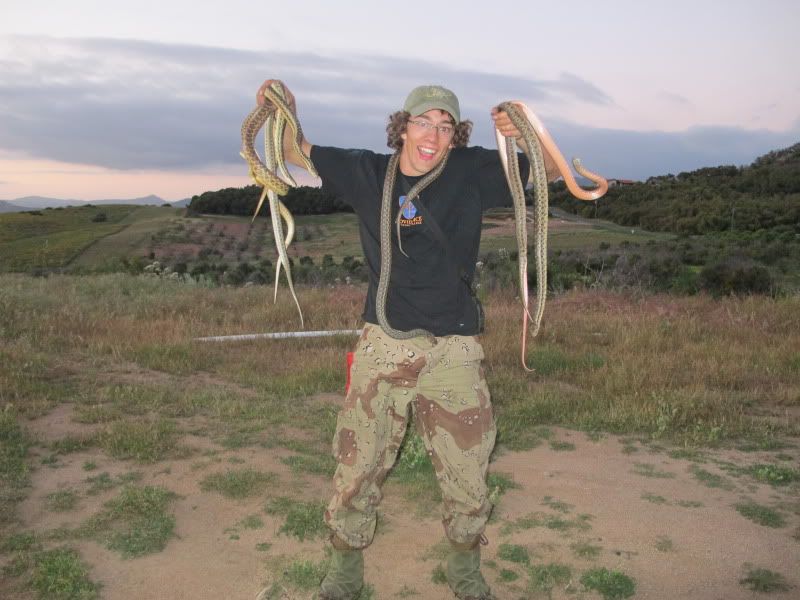 I was especially stoked about the coachwhip since that was one of my last coastal species of snake that I had't seen alive yet.
count for the day:
1 ruber
2 helleri
1 patchnose
1 coachwhip
6 gophers + 1 DOR
1 anniella
2 giberts
4 westerns
2 Xantusia
1 Pseudacris
and the usual scelloperous and utas
-Thanks Mike for the company, patchnose and other snakes, boards, help with the snakes, and patience through all my long sessions of photography.
-Thank you Jesus for leading us to the snakes
-edit for grammar