Tom wrote:
Grass snakes don't always eat legs first - I think it depends where they first grab the frog, and also the size of that prey item.
I do actually agree with it. As there are no statistics on grabbing behavior I might assume that grabbing a frog that is basking in the sun from behind is easiest, because the frog won't spot the snake that easy. How easy would it be for a frog bitten into the head to use its front legs to get rid of the snake? I have never observed a situation like this.
Grass snake eating a R. arvalis. Unfortunately the frog was released by the people filming it.
http://www.youtube.com/watch?v=WF5S3yIW ... re=related
That website also has some more pictures of a grass snake eating a R. temporaria:
http://www.jonas-familie.de/hobby/garte ... natter.htm
Just some random pics from browsing google:
Grass snake eating a brown frog specimen:
Grass snake eating a brown frog specimen:
It looks like it is eating a fuscus: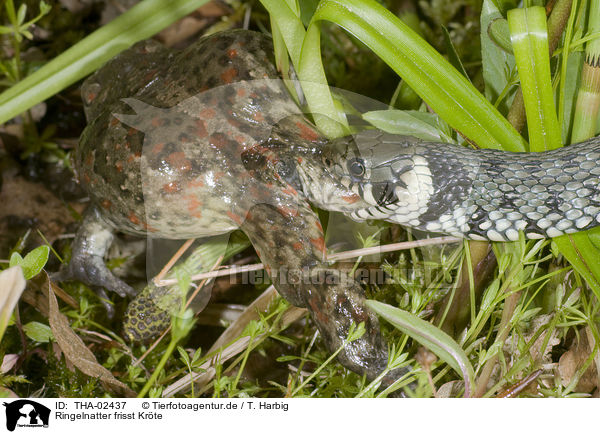 Eating a water frog:
One pic where a waterfrog was eaten head-first.
Eating a common toad.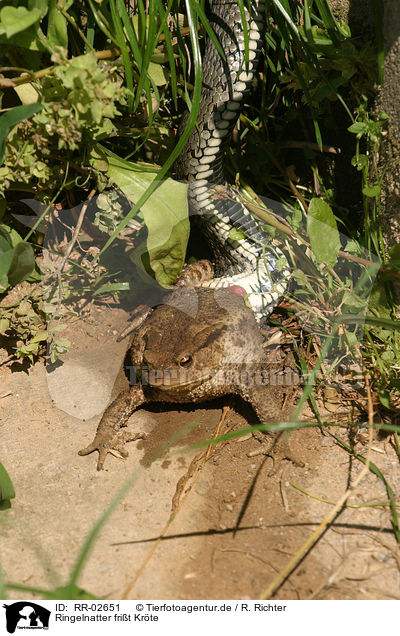 I think when a frog or toad is grabbed from behind or at just one hind leg and that one leg is swallowed first, it might help that the other hind leg can be easily bend like this. Maybe that also helps to understand how anuran prey can be eaten.