The reason for the dearth of lizard pix in my posts is that I live in an area with just six species, half of them skinks, and almost all of them so dirt-common that even overweight Krauts with bad knees occasionally manage to catch one.
But once in a blue moon I find a specimen so spectacular that I just have to photograph it. Now, you need patience to do that. Lizzerds ain't no snakes. They don't ever calm down, and slapping a hat on them just enrages them even more. But patience is among the many virtues I sadly lack, and thus I beg your forbearance as I present this, uh, "manually administered" set of pictures of a glamorously colored, male Yellow-Mouthed Japalura (
Japalura polygonata xanthostoma
) I found this morning on a tree. The bugger just didn't want to sit still, and although I had the assistance four elderly dames at my disposal, who were hiking in the area, and, with great enthusiasm, helped me catch the beast every time he slipped away (now there's a shameful thought: the big bad herper needing help with his craft from a bunch of little old ladies), in the end I had to either bodily restrain the little freakosaurus or let him chew my flesh every time I went in for a macro shot.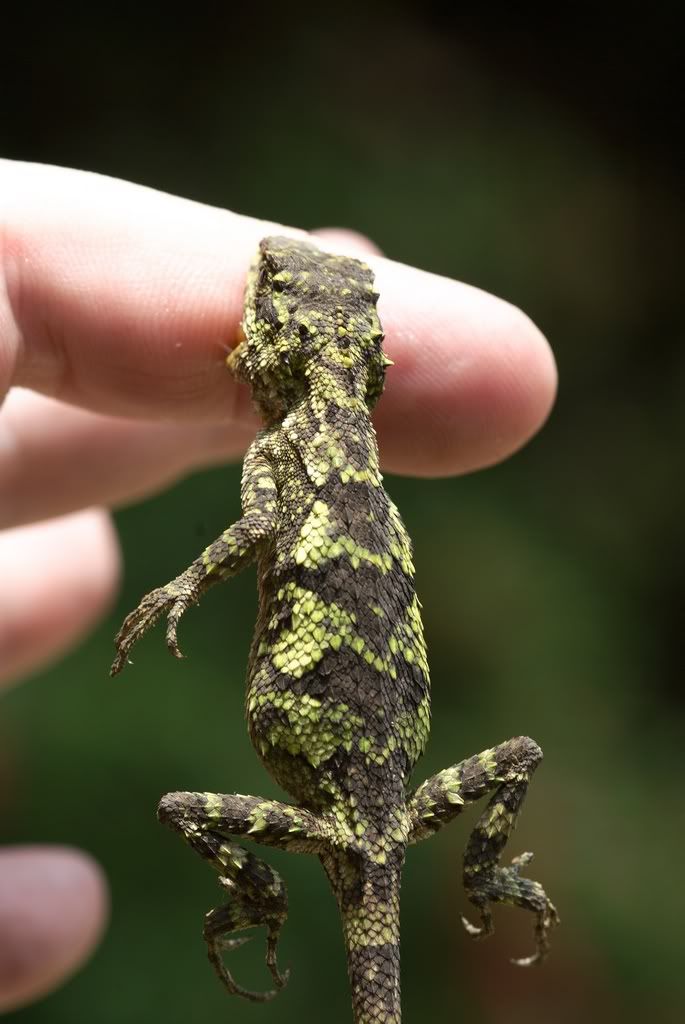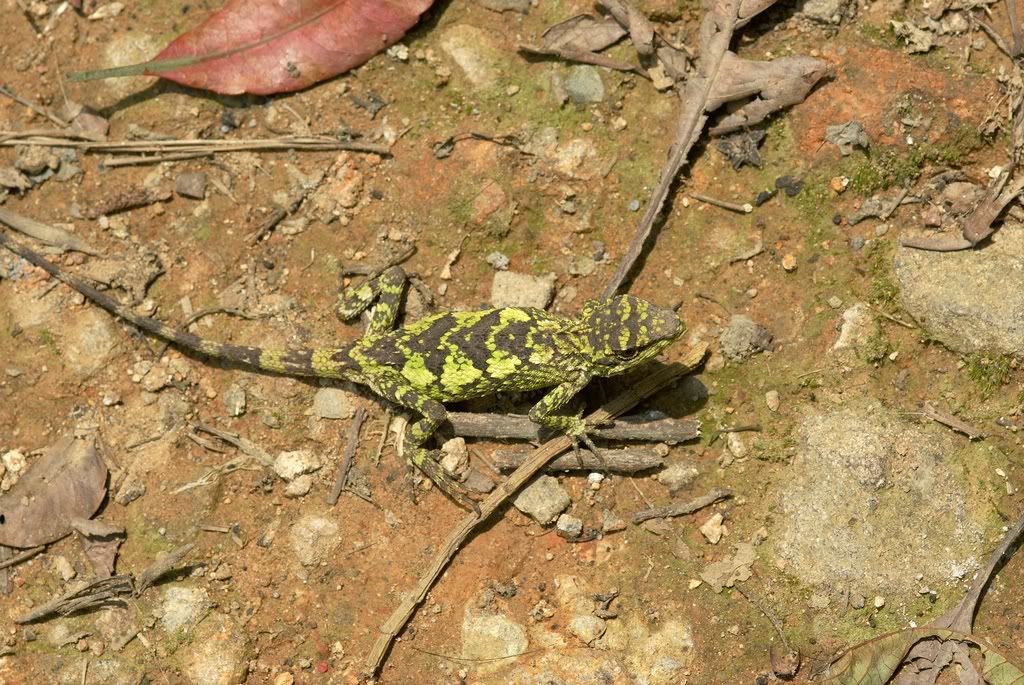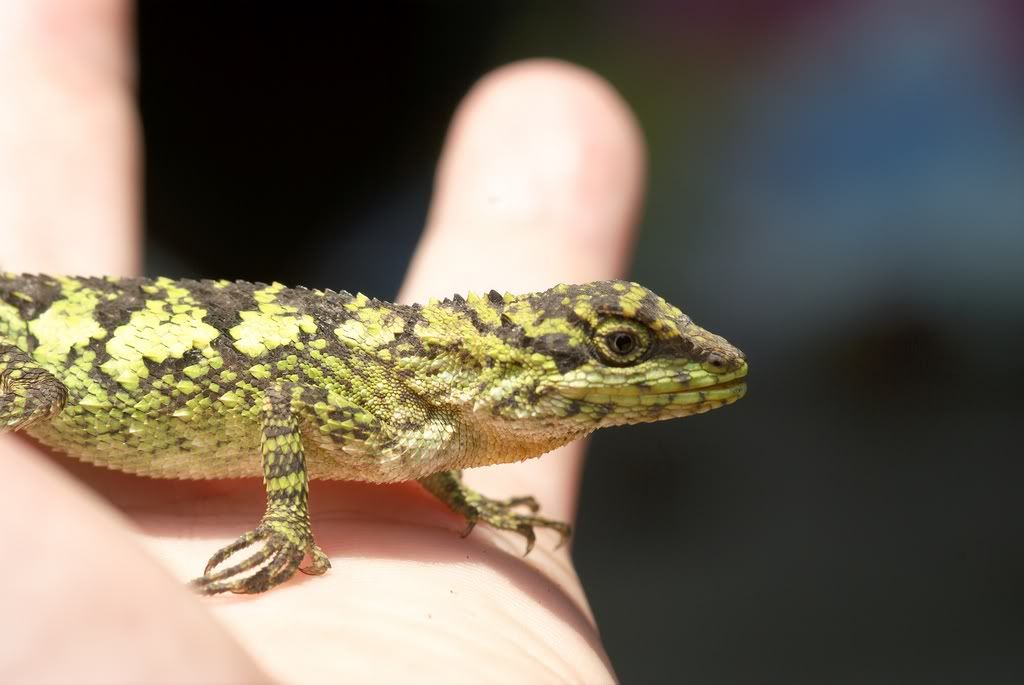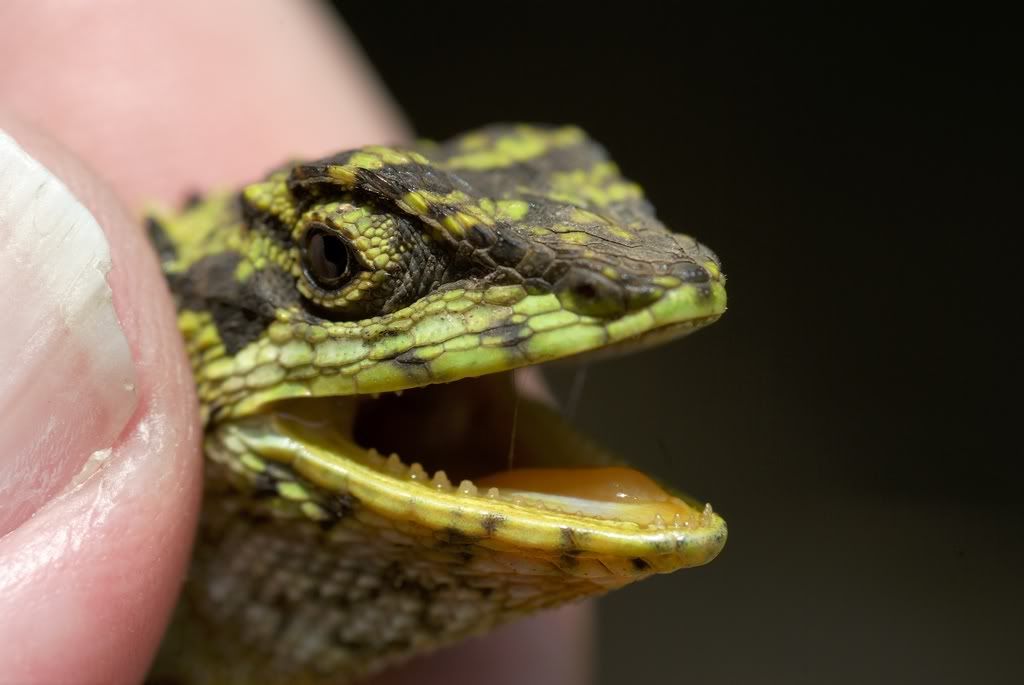 And a picture for scale...