This is a female adult Taiwan Habu (
Protobothrops mucrosquamatus
), ca. 80 cm long. It's commonly found at night, but this one was sitting in a ditch in bright daylight. This is not the first time I've found a nocturnal pitviper (mostly habus and tree vipers) in ditches during the day, but it is the first time I met an adult. Weird - but very welcome.
During the shoot I enjoyed the help of a young man I found photographing damselflies in a nearby creek. After discovering the snake, I walked over to him and asked if he wanted to photograph a
real
animal for a change
Initially, he seemed hesitant, but his machismo quickly got the better of him, and after he had gotten used to standing close to a venomous snake (in twenty-cent flip-flops, no less), he warmed to the idea and even helped hook the viper across the street to a shadier place. Another convert? Only time will tell. He wasn't big on close-up shots, so maybe some more work is needed.
In situ:
In my, uh, portable outdoors studio: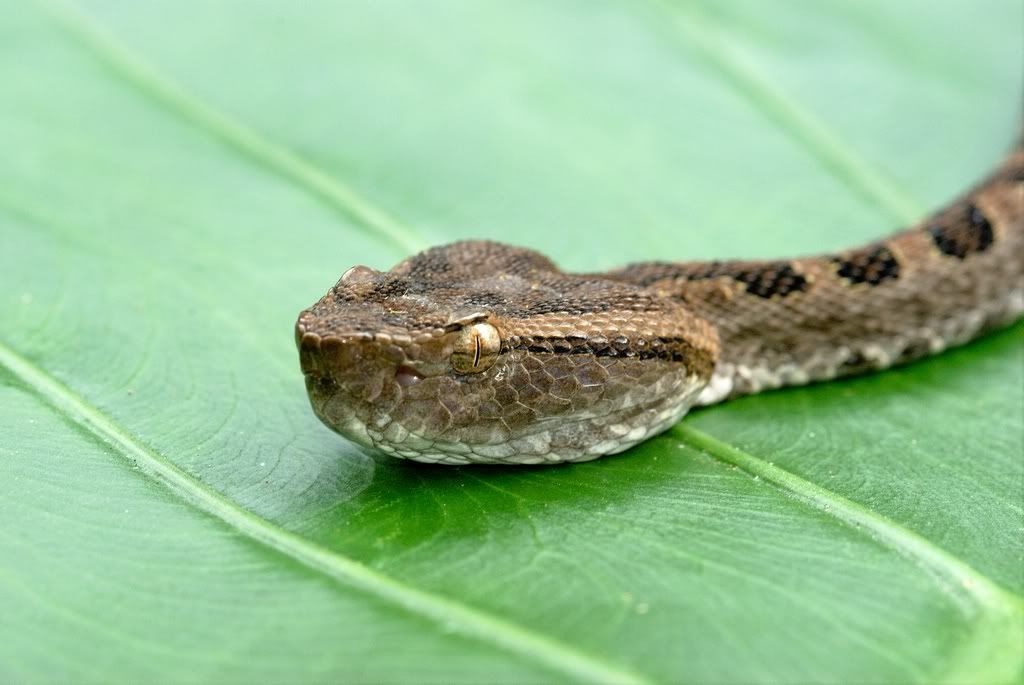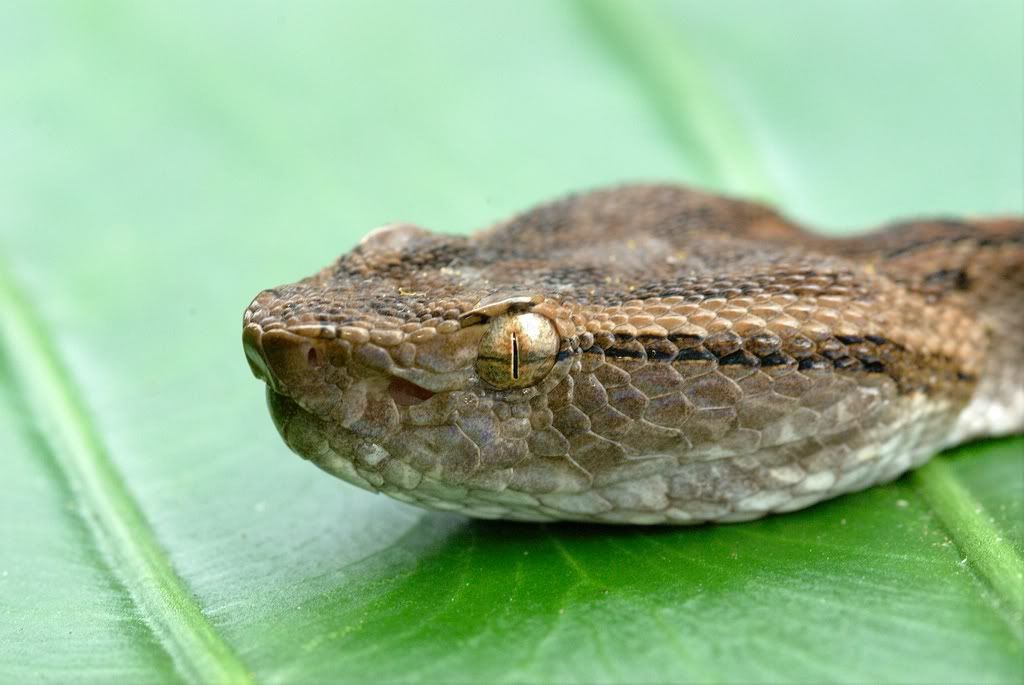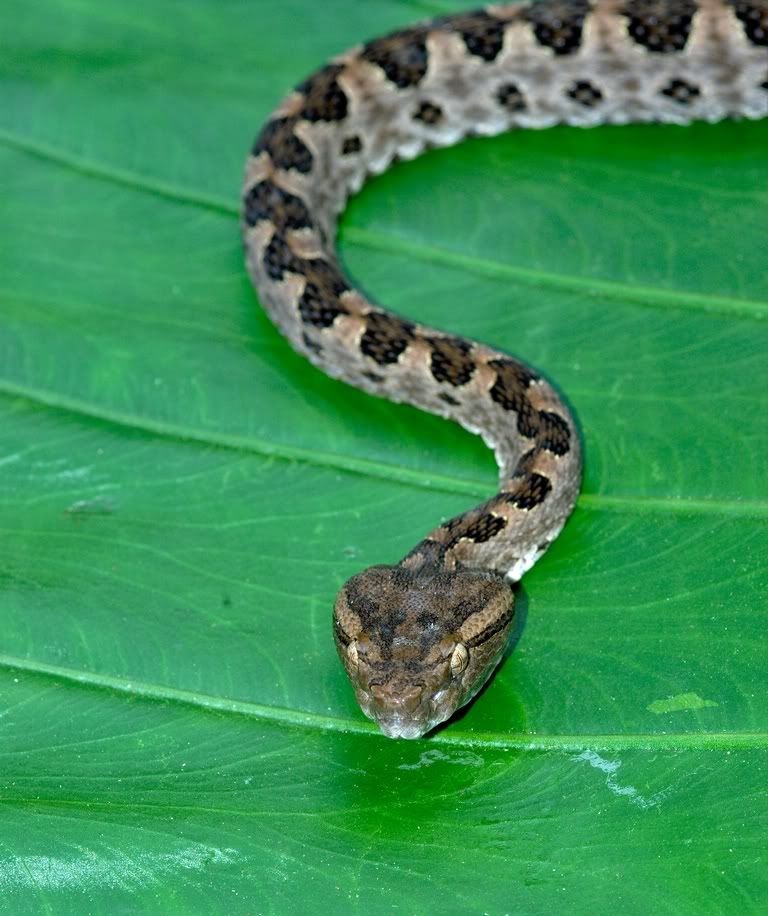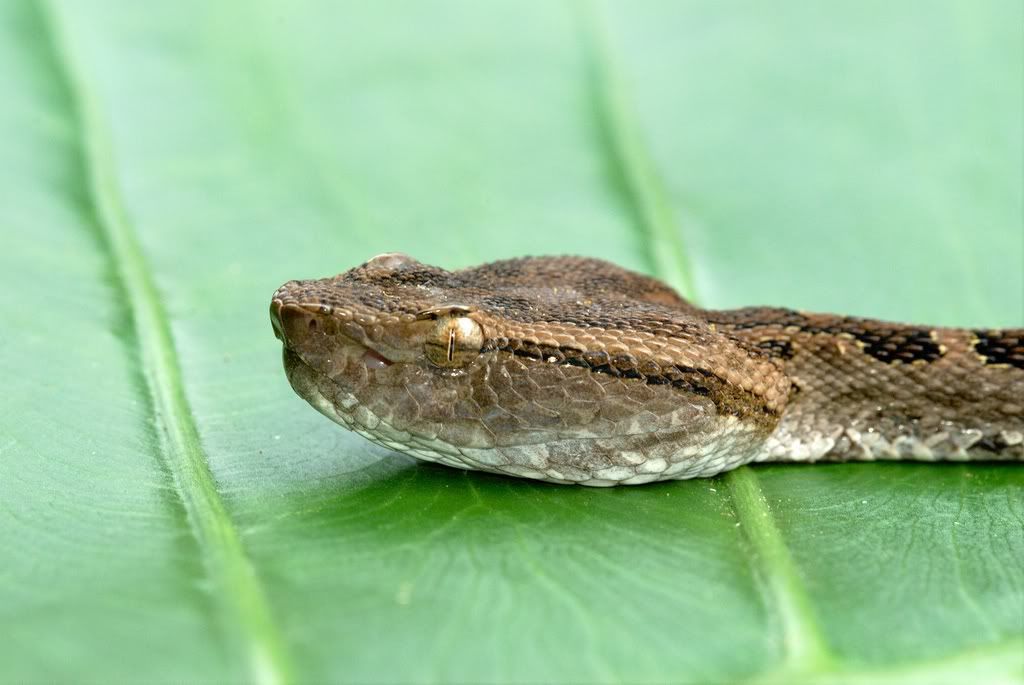 (Sorry about the abundance of headshots, the thing just didn't want to curl up)