You know you're old....when you find a caterpillar with a fake head that perfectly mimics Stejneger's Bamboo Viper and show this to your 12-year old, expecting him to freak out in amazement...only to have him answer "Meh...Swallowtail butterfly...you didn't KNOW that, Dad??" and then give you that pitying look usually reserved for drooling old geezers...
Young
Papilio bianor thrasymedes
is less than an inch long, but packs quite the visual attitude. The red eyes, the white stripe under the eye, the triangular head, it all looks like
Viridovipera s. stejnegerii
to the uninitiated. The yellow antennae work stunningly well as a forked tongue, and if you're willing to suspend disbelief, the blue lines on his head resemble the blue skin under the snake's scales.
Here's the original...
...and here the mimic. (The real head is right below the yellow feelers)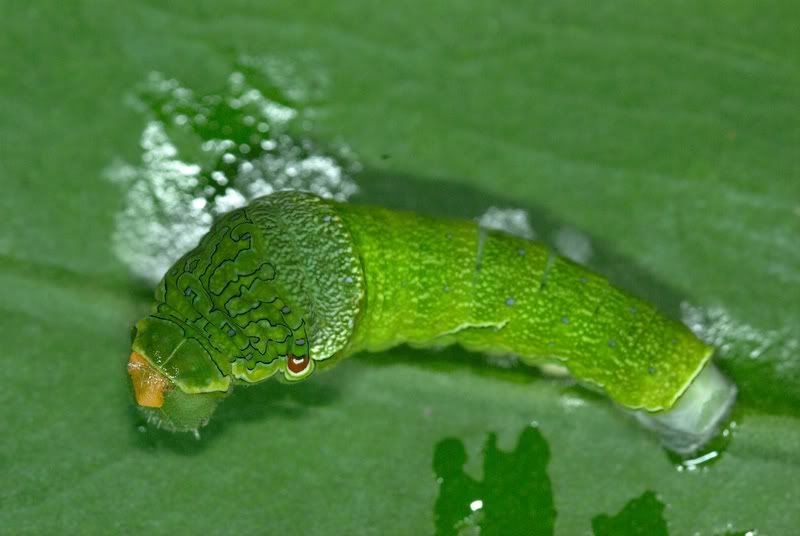 And this is what the caterpillar eventually grows into. It's actually a very common (and huge!) butterfly. Strange that I've never found one of its babies before (actually, this one found me - I noticed it clinging to my pant legs!)
PS: I didn't post this in the invertebrate section, as it's a snake mimic and thus of interest for more people than just the bugheads