Hello everybody I've lurked for a while and figured I might as well join. I'm a noob at field herping and photography so excuse my bad pictures (my current herp camera is a lavender point-and-shoot my mom bought for general family use). I have been meaning to go herping forever, but during school I don't have much time and this is the first summer I have a license and/or a vehicle. Being a poor high schooler, funds are extremely limited and with gas being so expensive I have to limit myself to nearby areas. Road cruising doesn't happen except on the way to a herping site and back. I also suck at amphibian ID, so feel free to correct me at any time.
Here are some finds from the past few months (mainly three days this week).
Eastern Fence Lizards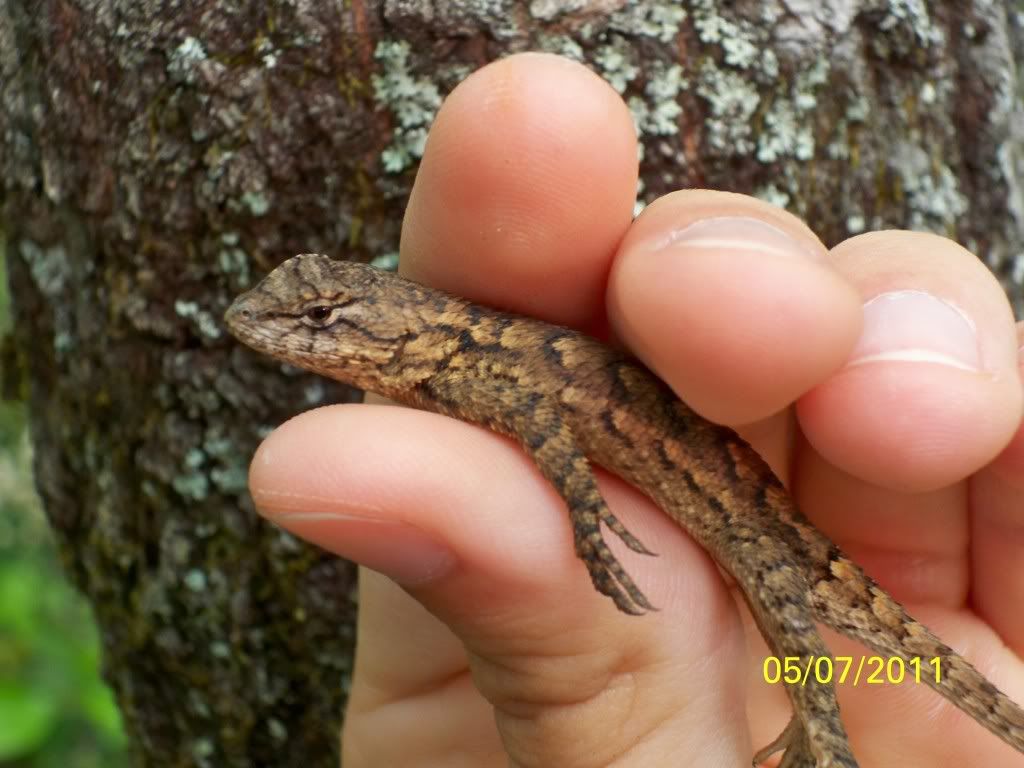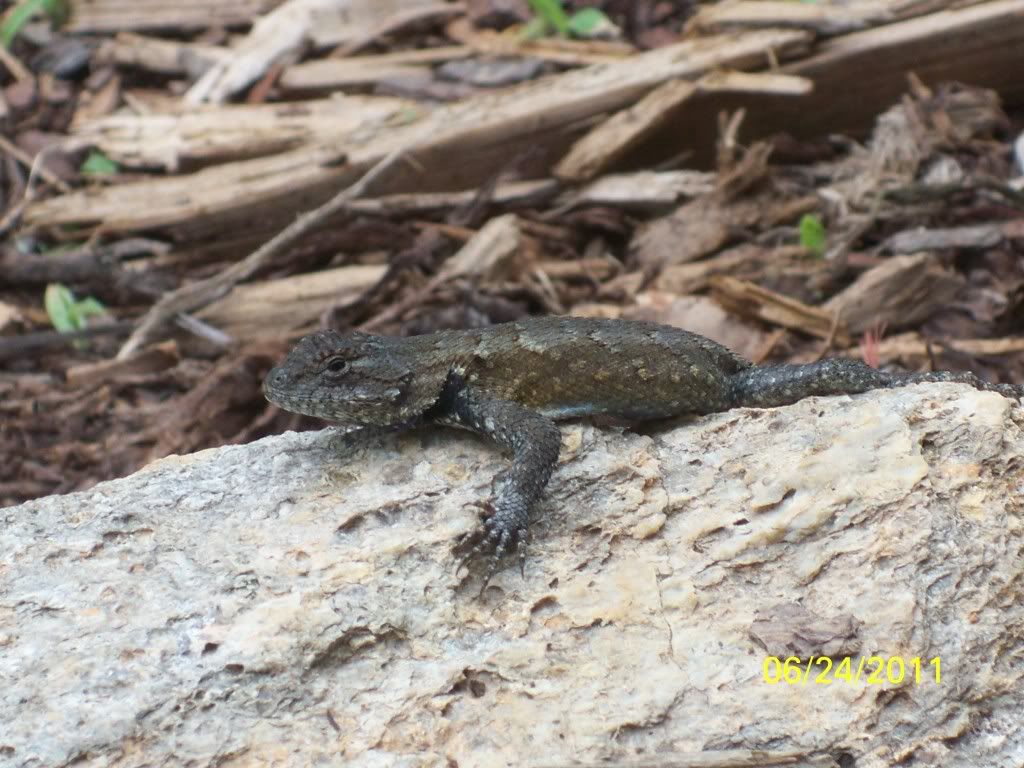 Slimy Salamander lifer (I know, I live in the Appalachians!)
Desmognathus
?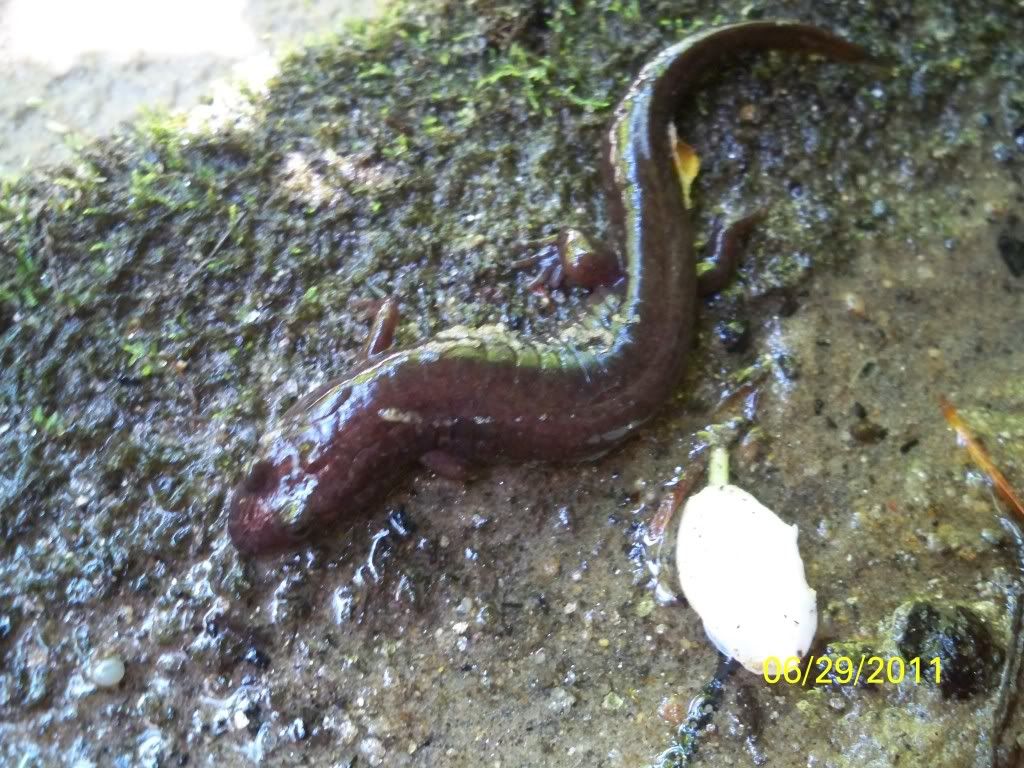 Northern Water Snake baby
I've seen numerous N. sipedon at a particular site, but all adolescent and not much thicker than my finger. I maintain that I have been cursed by the snake gods, to forever find juveniles. I hardly ever find adult anything without legs.
Ringneck Snake
Box Turtle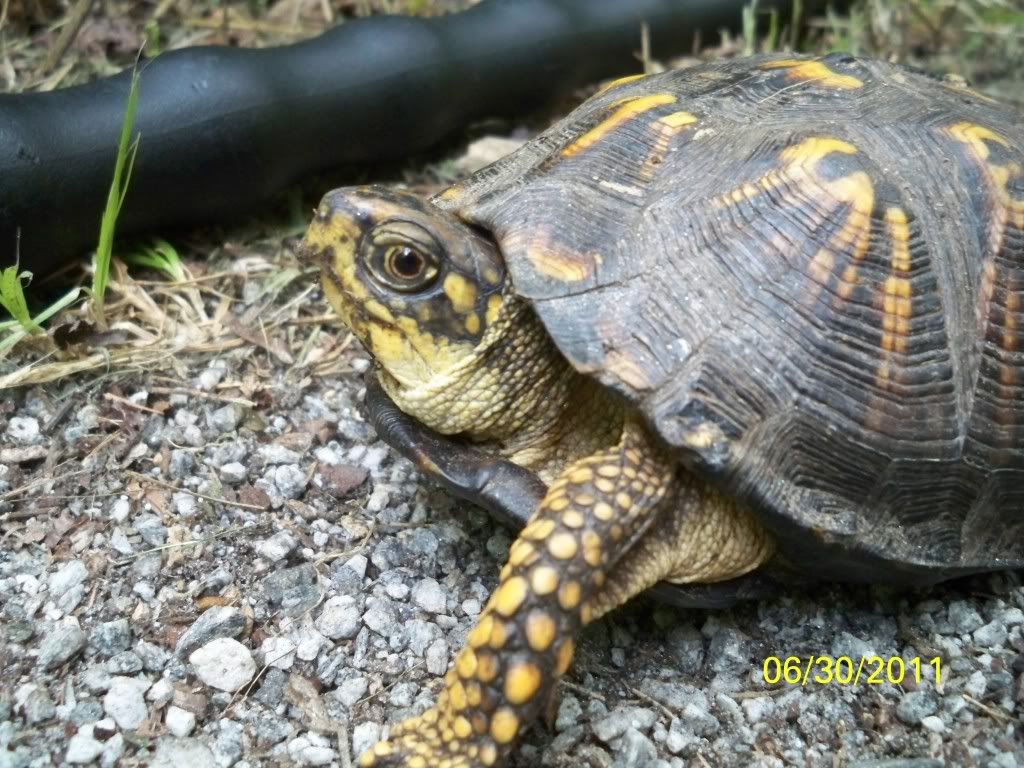 Finally, an adult of good size for this particular species.
Queen Snake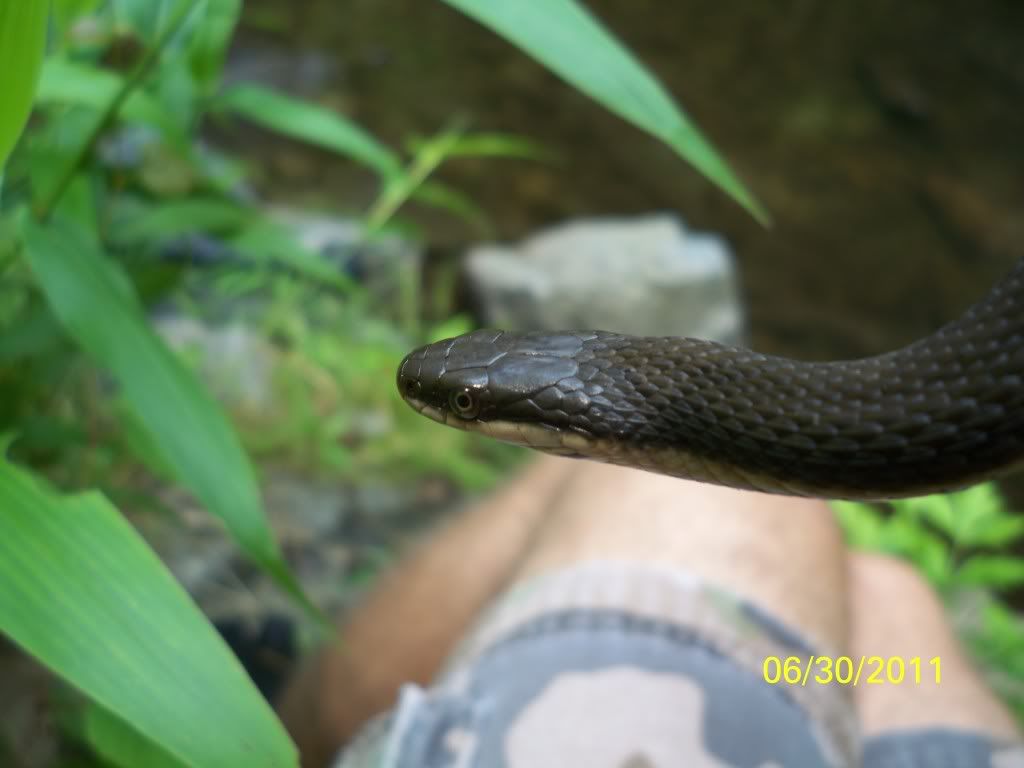 Black Rat Snake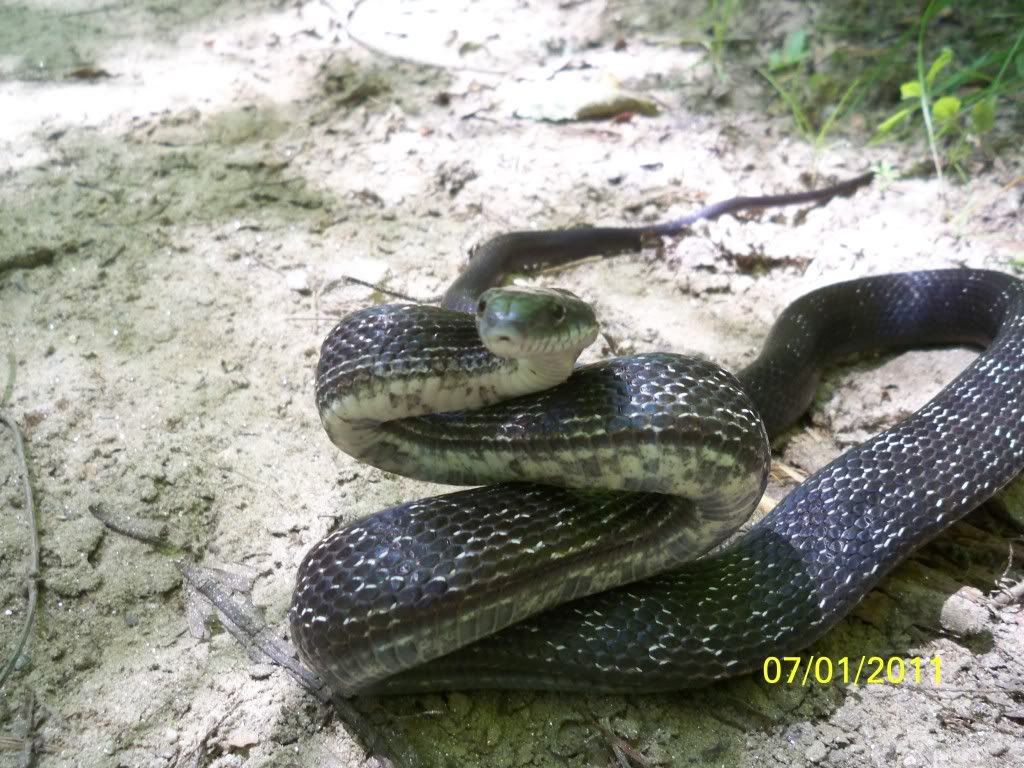 This was a really cool find and a really sucky find for me at the same time. First, I love rat snakes, and this girl sure put on a show for me. S-shaped defensive position, pretty good rattlesnake impersonation (besides her being a nearly all black colubrid), musking (surprisingly less offensive than the other species' musk with which I am familiar). She took a particular dislike to my camera, perhaps because it is purple, and each time she lunged at it her whole body came off the ground and moved about 6 inches towards the "predator". Now, this was bad because it was another adolescent, once again. She still had some of her juvenile markings. Also, this was by far the meanest rat snake I've ever caught. She must have bitten me 10 times at least (including one on my belly, as I happened to be shirtless), with several of those involving chewing. She never did calm down, every time she seemed to relax she tried to bite my face off the next instant. When I gave up and let her go, she calmly slithered off rattling her tail and making her head triangle shaped. She was still an awesome snake.