Ladies and gentlemenschs,
Twoton Productions proudly presents the inaugural issue of what will hopefully be a long string of regular missives from our new home in Kuching, Sarawak, East Malaysia, Borneo Island.
Before we get to the interesting part, let me torture you with a bit of touristy information:
Kuching
, the largest town in Borneo (not really a difficult feat, that) and the capital of the Malaysian state of Sarawak, is located 30 miles from the coast, where there are fine beaches, swaying palms, and the odd sea turtle sanctuary. Playing along with Western prejudice, the natives are indeed laid back, albeit usually clad in John Deere T-shirts rather than sarongs. Kuching consists of a quaint and very pretty old town around which you can walk in 30 minutes, but the other 95% of the city are modeled after American suburbs - miles and miles of bungalows and free-standing single- and double-story houses with gardens and three-car garages, and clean, wide streets profusely lined with tropical landscaping. They also have huge malls and shopping centers air-conditioned to Arctic temps, and thank the Man Above for that. The only problem is that everywhere's too far to walk, there are no buses to speak of, and taxis are expensive. Hopefully we'll receive our car on Tuesday - without wheels you're utterly screwed here.
Taxi across the Sarawak River. Sorry, no bridge.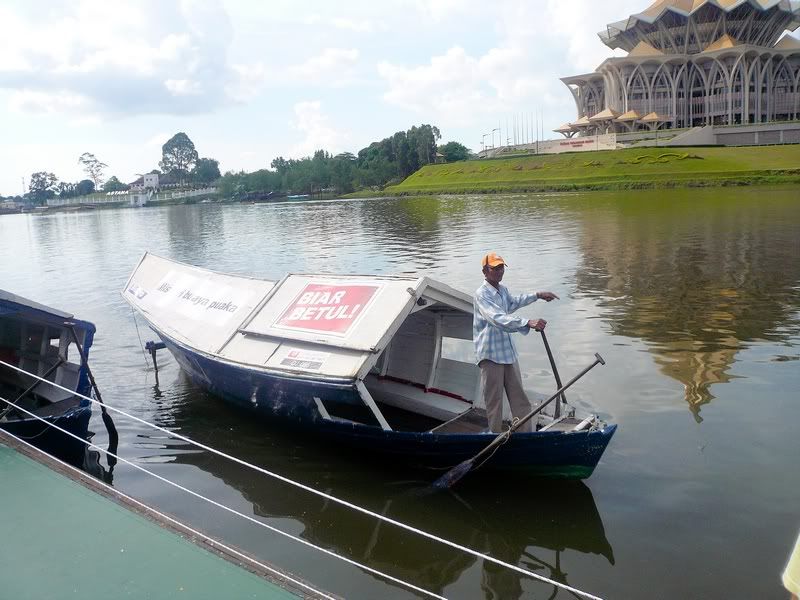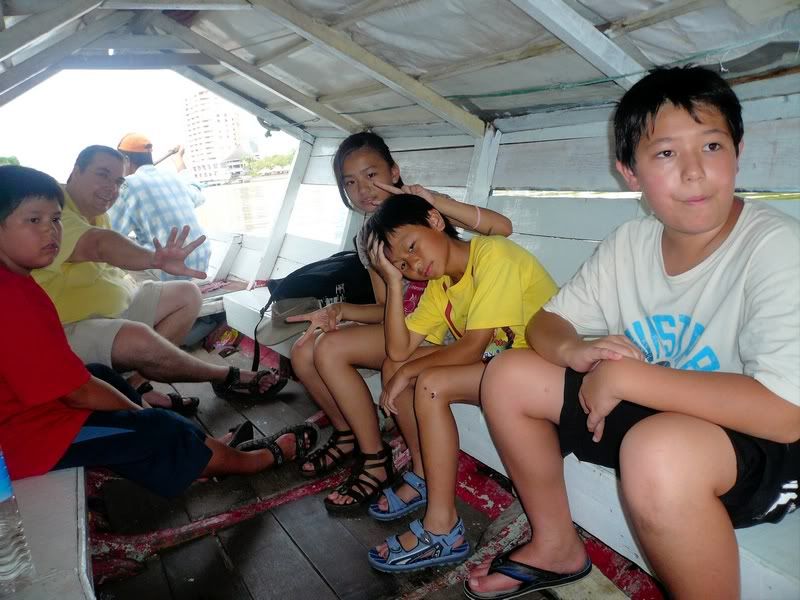 Twoton Productions, World Headquarters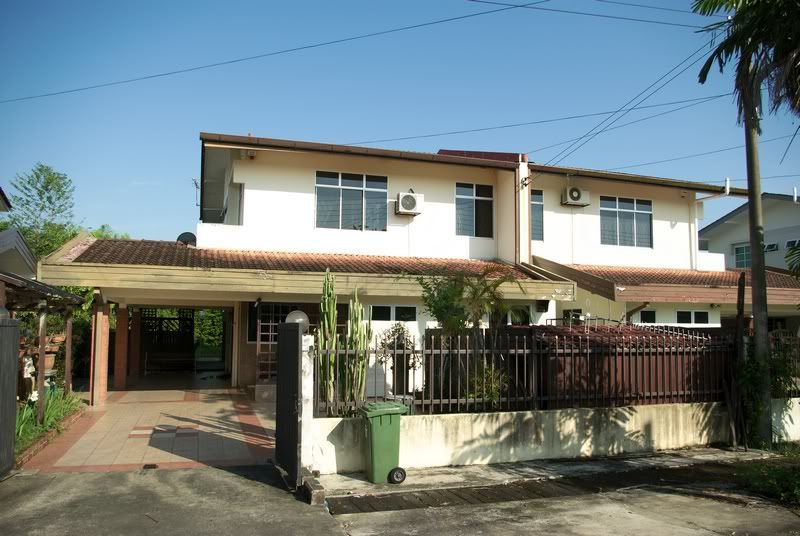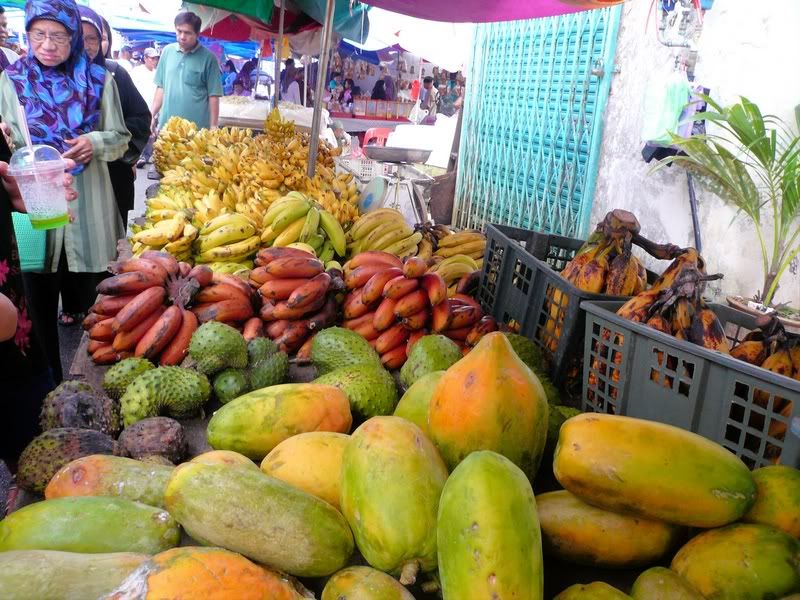 But of course, Sarawak is not about cities, it's all about the forest - at least until around 2022, by which time the last of the primary tree stands should have been cut down, if deforestation continues at the current rate. Here are some impressions from a few woodlands we've visited so far.
[DISCLAIMER: As we're still in full-out tourist/new settler mode, I've been too lazy to schlep my Pentax rig around. Hence, all the photos in this post were taken either with my niece's idiot box or my son's semi-idiot box (Panasonic Lumix). Hence, I'm pleading for forgiveness regarding the shitty pix]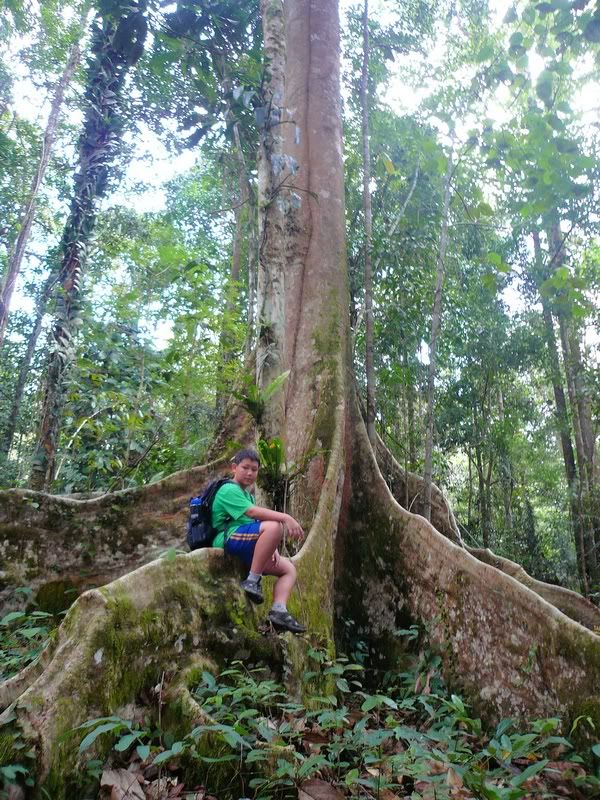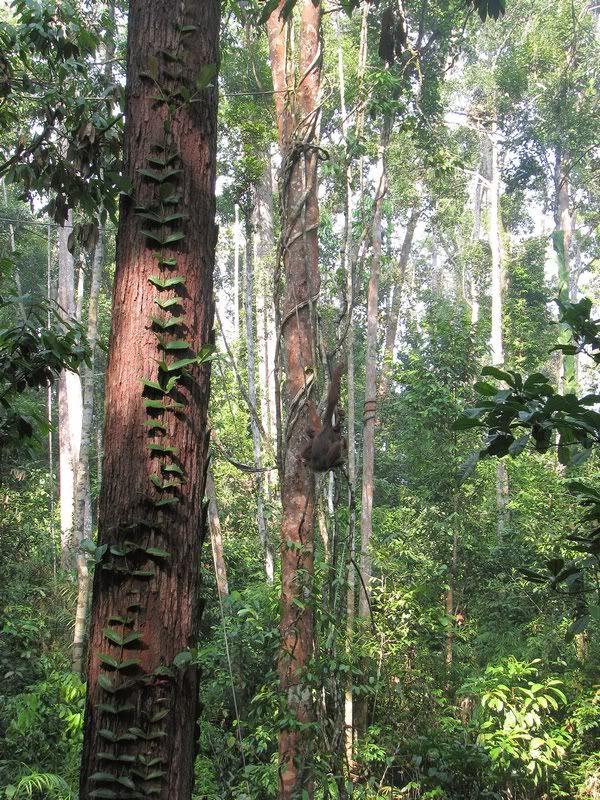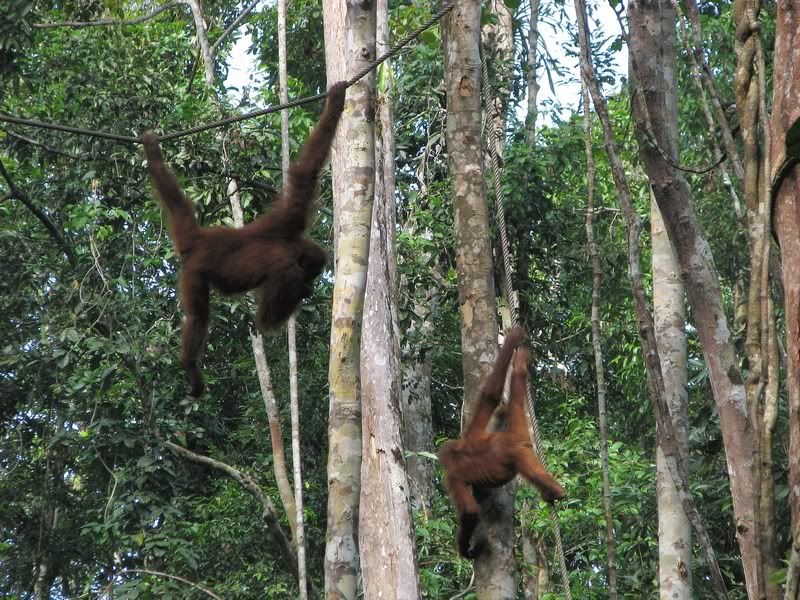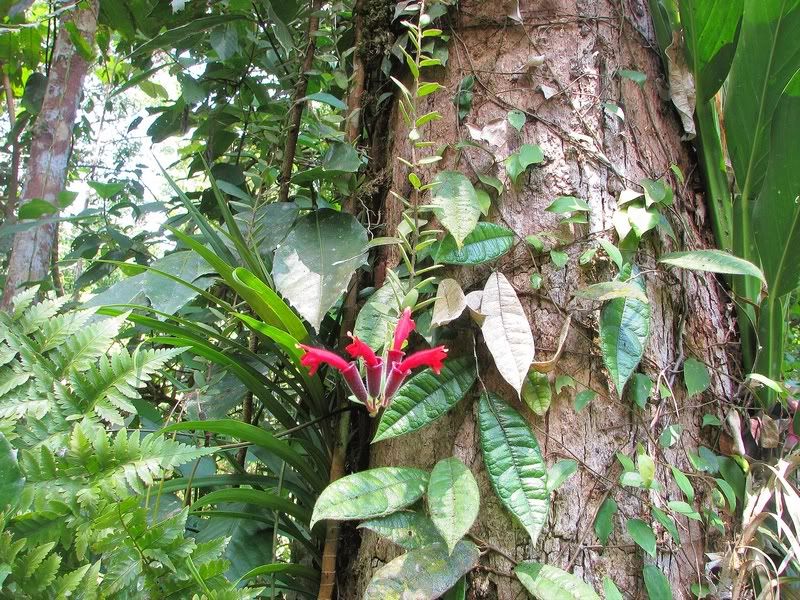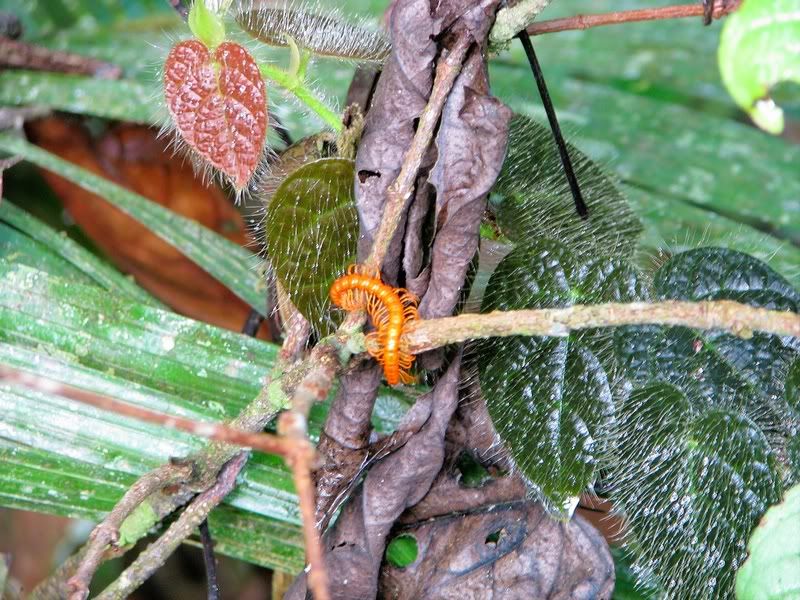 Bats in forest rain shelter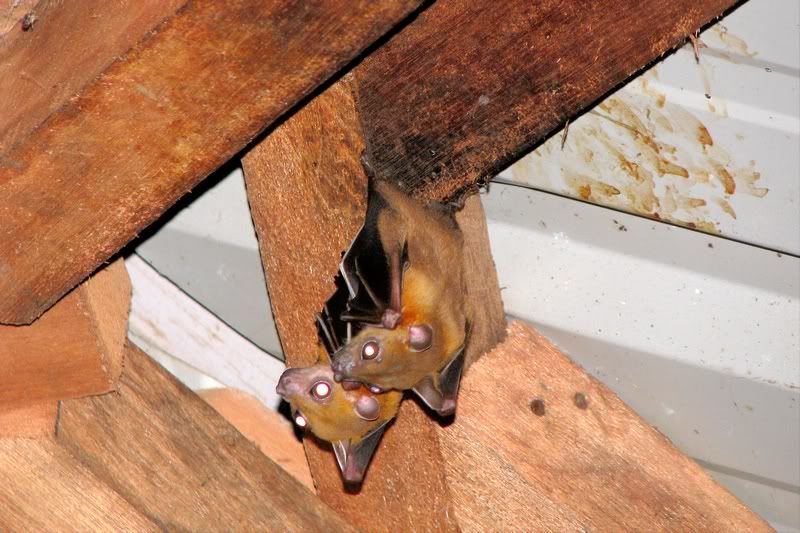 Apterygodon vittatus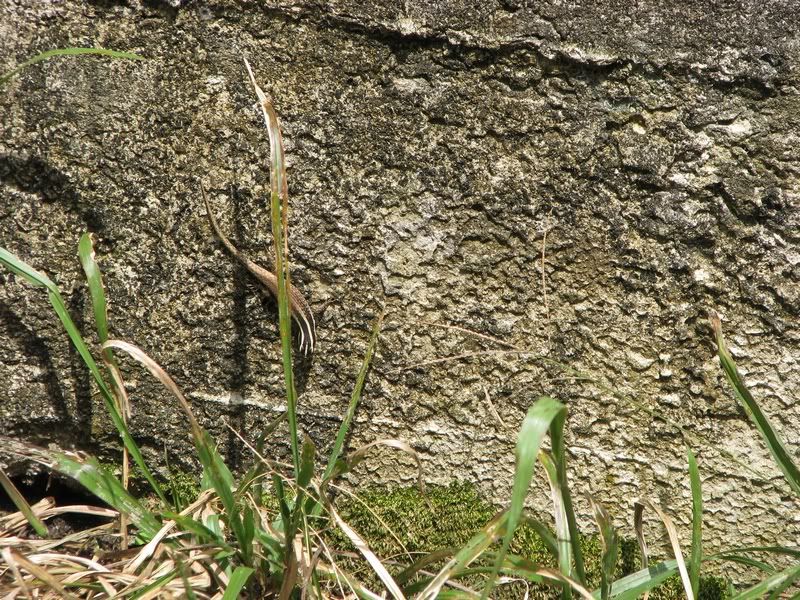 Termite nest. There were three different species, each with a totally different architecture.
Leaf Snail
One of the perks of the house we live in now is its proximity to a nice jungle park, the
Sama Jaya Forest Park
, where I plan to spend many of my mornings after dropping my son off at school. Apart from Long-tailed Macaques, there's also a bunch of interesting birds and lizards, and joggers have assured me that one's very likely to run into Spitting Cobras (
Naja sumatrana
), Short (Blood) Pythons (
Python curtus
), and a bevy of ratsnakes, pitvipers and arboreal snakes if one spends enough time there. Now I only have to talk the park manager into giving me a key so I can night-herp there as well...
Lots of playful primates here: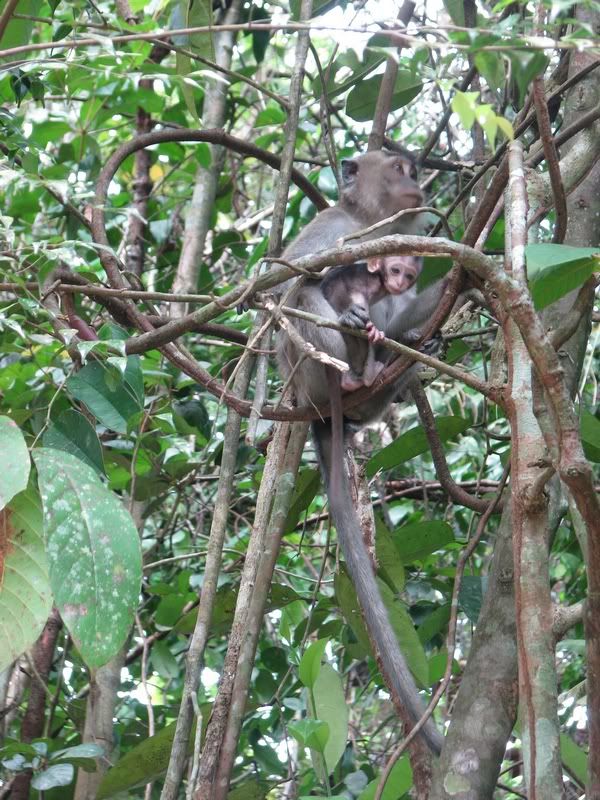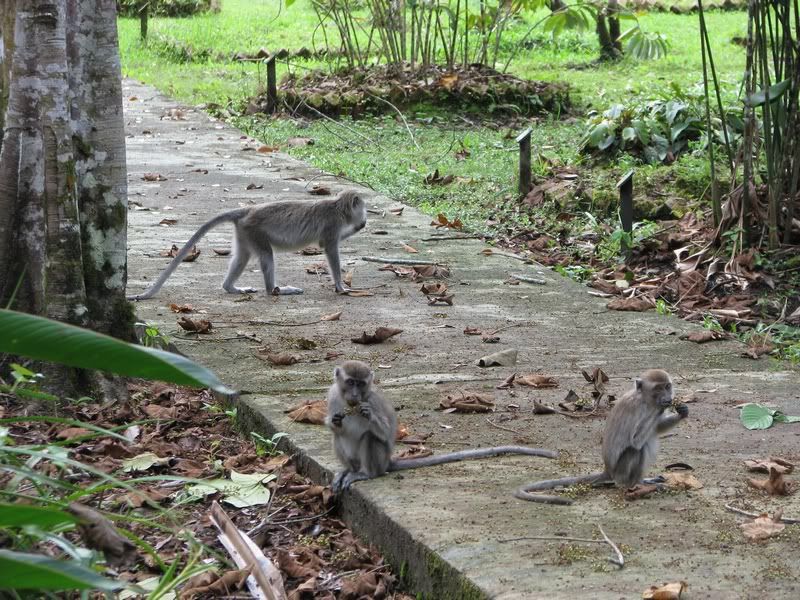 NoID skink
NoID tree skink
Crab spider
Xylocopa latipes
, Giant Carpenter Bee. Almost as big as a small stag beetle, but with a much nastier sting, as I had the mixed pleasure of finding out.
Shrooms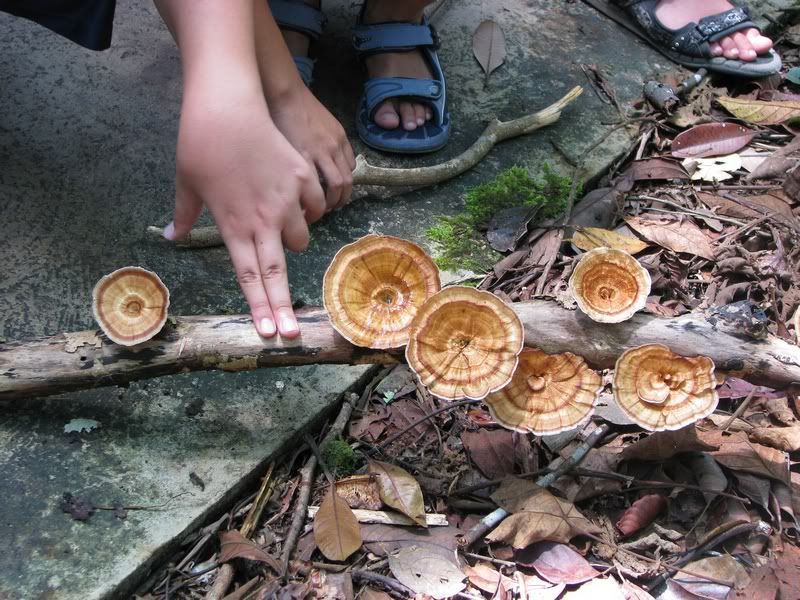 Right next to our crib is also a tiny park, or shall we rather say "a soggy and uneven lawn surrounded by ten trees and criss-crossed with ditches" (these being an ubiquitous feature in this rainy land - YESSSSS!!!). But even in this rather sad-looking piece of cityscaping, I was able to find on my first nightwalk two species of snakes (one DOR, one skedaddled), five kinds of frogs and toads, a nicely-sized softshell turtle (also skedaddled - I really have to lose weight to cope with the jungle creatures here!), and a large owl that a bunch of local hoodlums hanging out in the park on their two-stroke bikes pointed out to me. (They were also not shy to add that they catch these owls in cages and eat them.)
Asian Painted Frog,
Kaloula pulchra
Hylarana erythraea
Dendrelaphis pictus
, dead & dried
NoID toad
Crocodiles abound, too. If you're too lazy to travel to the hinterland where they terrorize the natives, a visit to Malaysia's largest croc farm will let you get close to Borneo's salties the easy way. There they're kept in natural-looking surroundings and are fed twice a day with (dead) chickens hanging from wires to make them work for their food by jumping out of the water and snapping at them. Speaking of snapping - the sound of the jaws of a three-meter
Crocodylus porosus
snapping close on a failed snatch is one of the eeriest sounds I've ever heard. Imagine two large, hollow wooden boards being smacked together...and imagine your arm between them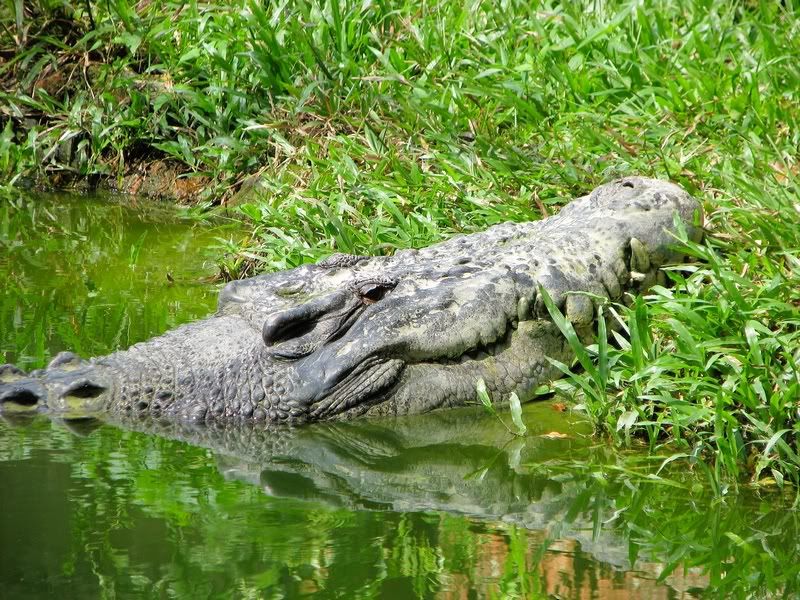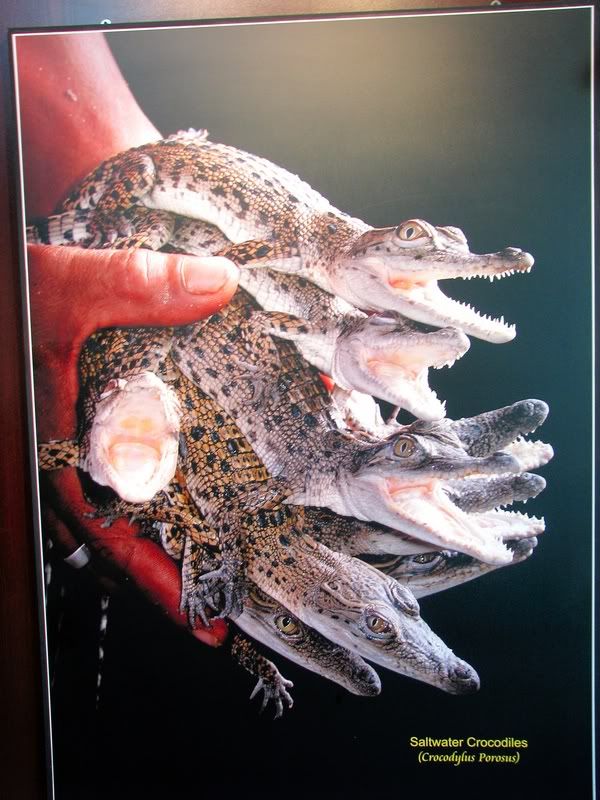 Another highlight among Borneo's weird & wonderful creatures are the carnivorous tropical pitcher plants of the genus
Nepenthes
. I used to cultivate them in a greenhouse in Taiwan, and a conference on Nepenthes in 2007 was the reason I visited Kuching for the first time and ultimately triggered my decision to move here. While highland nepenthes are generally more spectacular than those here in the lowlands, a well-grown patch of
N. ampullaria
or a fist-sized, two-fanged (yes, that's right)
N. bicalcarata
pitcher is always a sight for sore eyes. After visiting a few nepenthes growers here and seeing them in all their glory in the wild again, I instantly and happily broke my solemn pledge never to grow them again (I thought that wouldn't be necessary, seeing as I can just visit them in the wild now). But the harsh reality is that the climate is so perfect for them, and my garden here too accommodating that it would be a crime not to have a pot (or sixty) sitting in a corner somewhere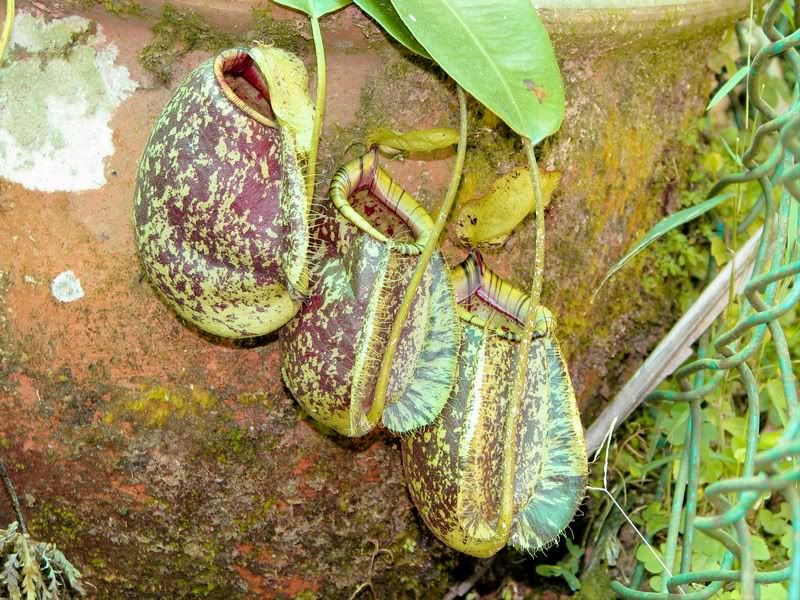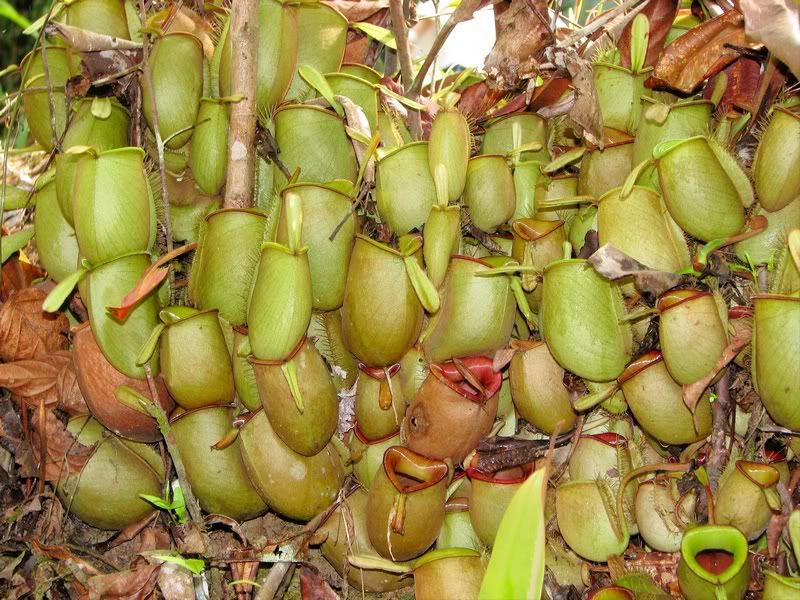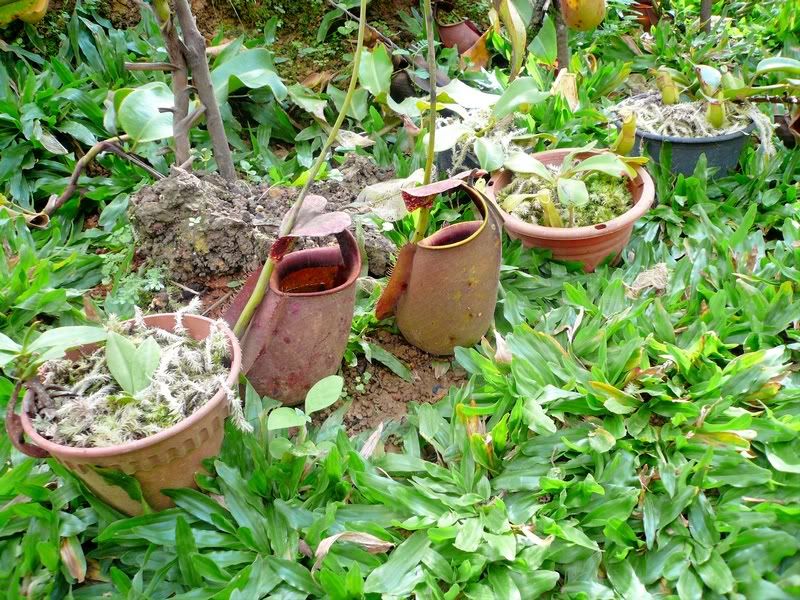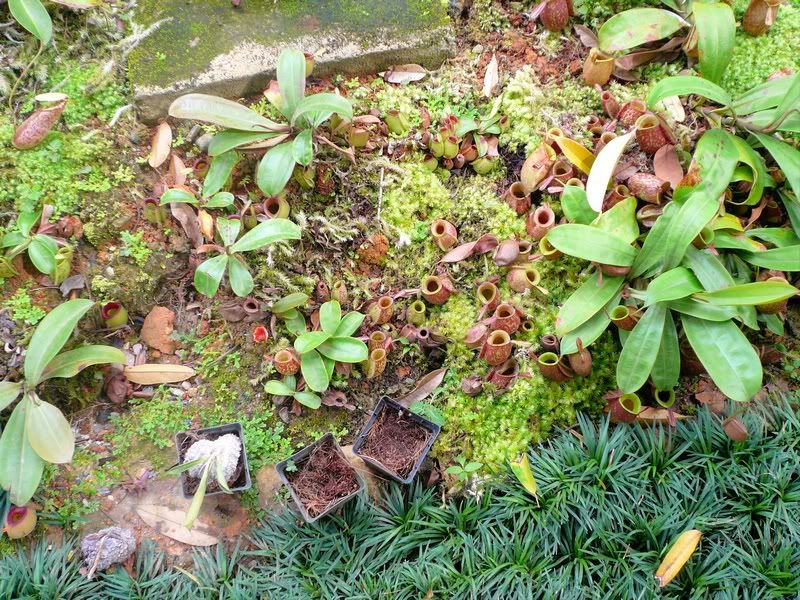 They also eat them here...filled with minced meat, rice, and peanuts, then steamed, they make a great snack for the road, for hikes, or just for that little bout of appetite between meals...
Bonus bromeliad
In short, Sarawak is just the place to live, and I plan on doing just that for a long time. The only drawback I've encountered so far are the curries, which are not spicy enough; indeed, a far cry from the mind-blowingly hot fare in West Malaysia. I'm still looking for a proper Indian eatery to satisfy my twisted tastes...in the meantime, I always carry a baggie with those tiny evil Thai chilis to make my restaurant meals bearable. But other things make up for the lack of health food: an immense variety of dates (fruit, not girls), super-sweet dragon fruit, an estimated 250 varieties of durian, dirt-cheap and world-class Sumatran coffee, and a smile on everyone's face.
Roti Chanai
. You haven't lived if you haven't tried this.
"War Club" bananas, one of over 20 varieties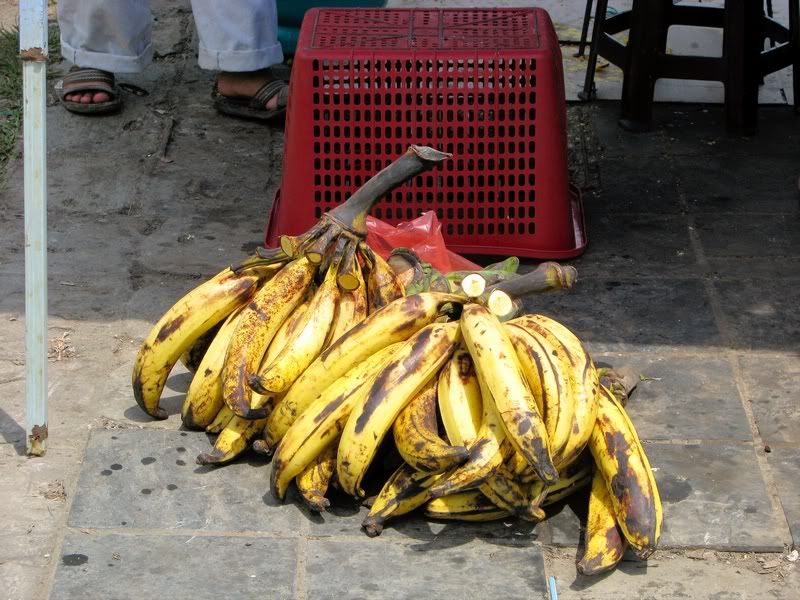 By the way, the above-mentioned smile sometimes disintegrates into shock when I speak Chinese, one of the major languages here. For further explanation, here's a piece I found on cracked.com the other day:
In California in particular, there are pretty big swaths of Chinese-dom where a Chinese person can spend their entire life without having contact with any of the lesser races. There are Chinese strip malls anchored by Chinese supermarkets, with Chinese restaurants, delis, bookstores, insurance companies, banks and after-school tutoring programs (because seven hours is for lazy Americans).
That's quite an exact description of South Kuching, too. I haven't spoken more than fifty words of English since I've arrived, but learned a thousand new (and totally weird) expressions from Hakka, Cantonese, Hokkien and Hainanese....
Until next time,
salamat tingal
, and I hope I'll be back with some better photos soon.