We boarded the rickety old bus to Bukit lawang and due to the various holes which lined the ceiling of the rusted bus, hoped that the rain would hold off until we reached our destination which was 3 hours away. Our journey took us through various bustling towns, sleepy villages and vast palm oil plantations. The pass was rammed full of people and the various goods they were carrying back from Medan, including a box full of chicks dyed blue, green and pink! Of course the inevitable happened and we ended up having a slightly damp bus journey but our spirits were high and we were excited about what lay ahead.
Bukit Lawang includes part of the Gunung Leusur national park which is home to an array of wildlife, one of the main animals known to the park is the Sumatran Orang-Utan. Part of the park at Bukit Lawang was chosen to run a re-introduction programme for the Orangs. The programme rescued Orangs which had either been injured by poachers, snares etc or kept as pets. These animals were rehabilitated at the park were they were taught over a course of approximately 6 years how to be wild again. Once individuals were ready, they were then released back into the wild. The programme was stopped about 10 years ago in Bukit Lawang and over 100 Orangs were reintroduced back into the wild. However, the park rangers still use and area called the feeding platform to feed Orangs which are still semi dependent on humans. Tourists can get to watch these Orangs at the feeding times. However, weather this is necessary for the Orangs or simply a way for the rangers and guides to keep tourists coming is another matter. Either way it's a great chance to see Orangs in their natural habitat and survey showed that due to the presence of tourists and the Orangs the borders of the national park in this area are some of the best controlled borders of any national park in the region.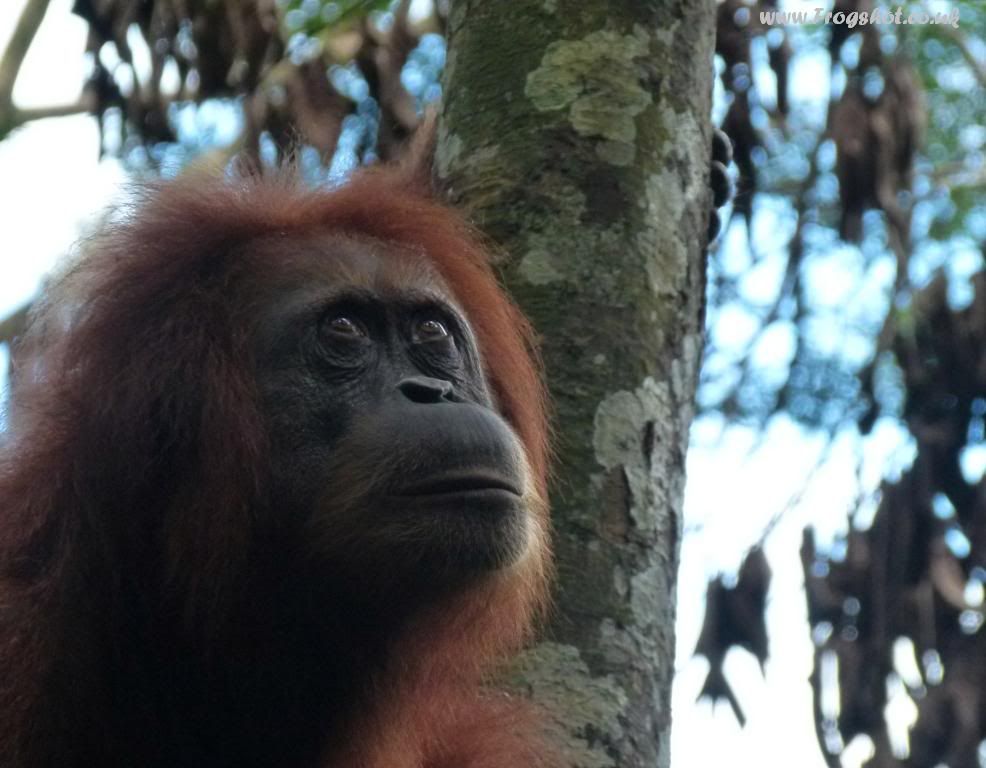 Female Sumatran Orang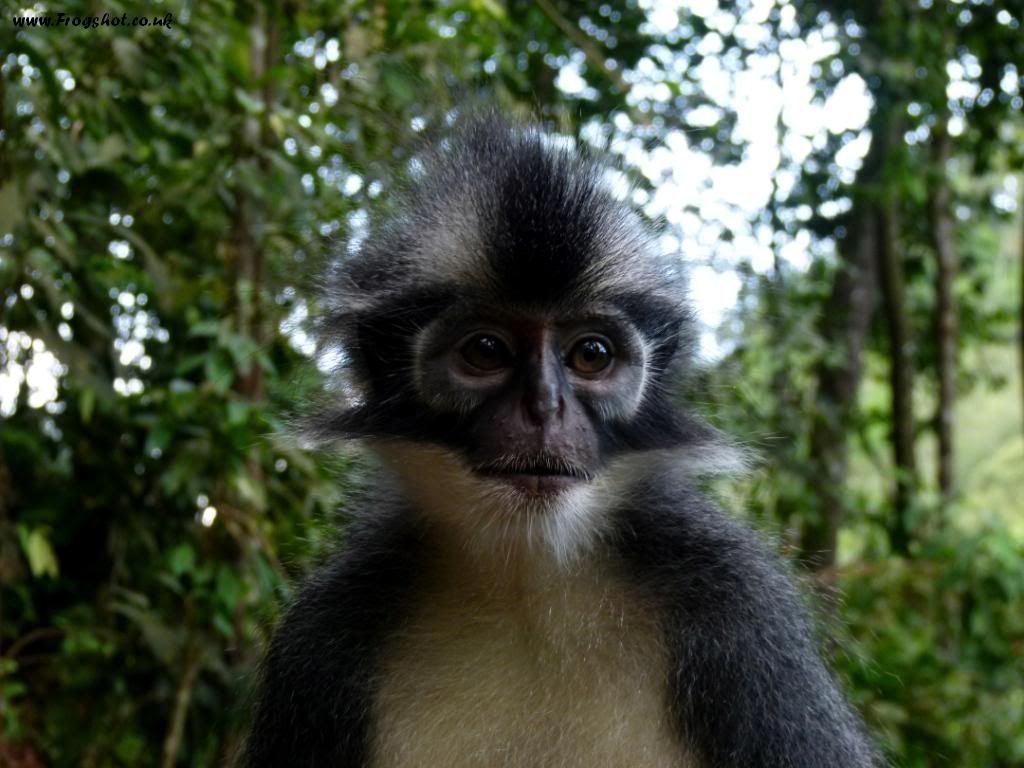 Thomas Leaf monkey – endemic to northern Sumatra
I got a couple of evenings of herping whilst at Bukit Lawang, during the daytime we trekked into the forest which was stunning and were rewarded with sightings of Orangs, leaf monkeys, Macaques, Argus pheasant and white handed gibbons.
The first nights herping we trekked to a broad river and explored some of the tributaries, very rewarding for amphibians. It was a great experience; the forest was stunning the river picturesque
The guides knew exactly where to find these
Limnonectes blythii
as they are eaten by the locals, they were easily located by looking for eye shine, and they could be seen from about 30m away.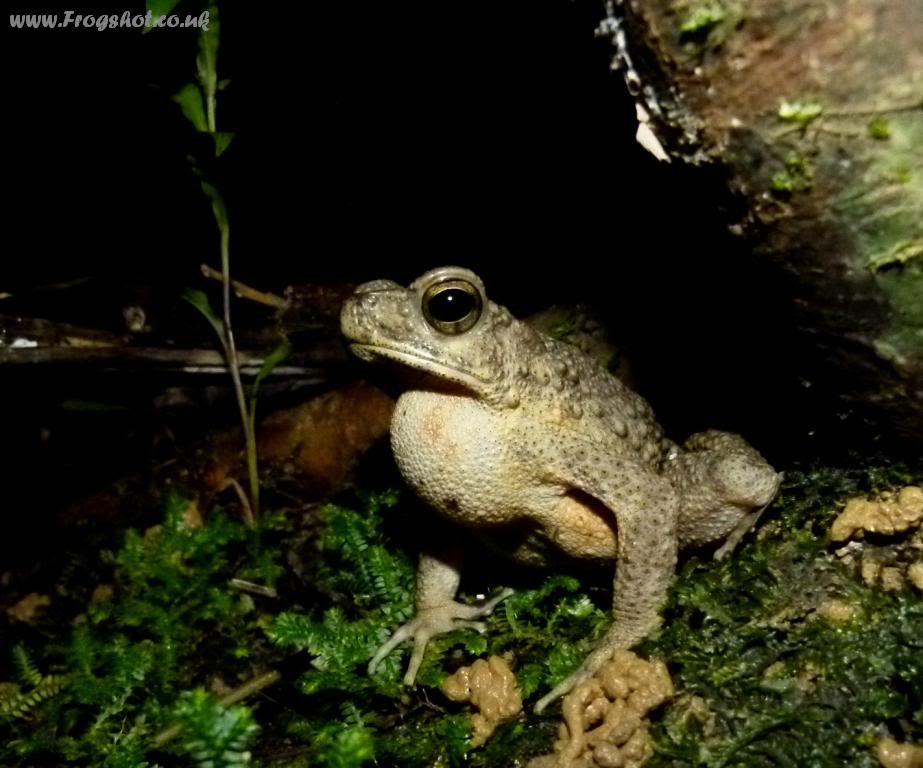 We also found a lot of these huge river toads,
Phrynoidis aspera
, the males were particularly vocal that evening. These toads were also found throughout the village of Bukit Lawang.
This Sumatran endemic was a bit of a treat,
Huia sumatrana
and the sexual dimorphism pretty extreme!
The highlight for me was this red eyed litter frog,
Leptobrachium hendricksonii
, as I mentioned before I had major issues photographing
Leptobrachium
, as soon as they are disturbed they hunch down.
We saw a couple of
Gonocephalus grandis
this one was by far the "best looking" and was sleeping on a branch overhanging the stream we were exploring.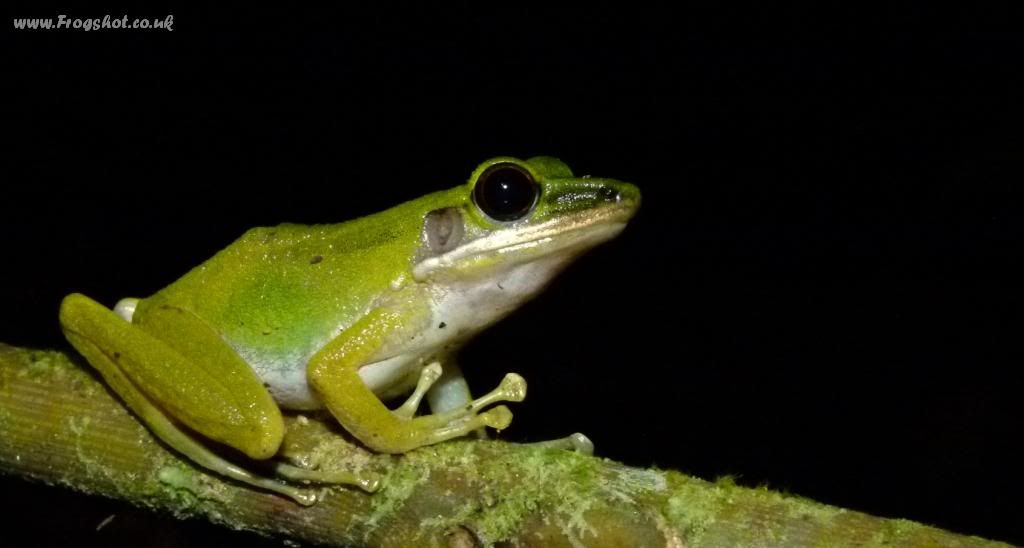 In the pools beside the river we encountered quite a few
Hylarana ranicpes
, and these were also vocalising pretty incessantly.
On a rotten tree stump that had collapsed into the river we encountered a single but never the less stunning,
Hylarana signata
it was a pretty flighty frog,
The next day on a forest trek and during a late afternoon shower the calls of
Megophrys nasuta
were heard echoing around this little stream gully, a couple of tadpoles were found amongst the leaf litter in a riffle.
That night we checked out an area of plantation and another small stream, heavy rains meant we had to stay out of the larger tributaries. The plantation was pretty good for frogs
Hylarana erythraea
And a fish pond was surrounded by these
Hylarana glandulosa
, there calls were incredibly loud whoops, I was glad we weren't sleeping nearby.

We also found this stunning
Dendrelaphis pictus
.
The stream was surprisingly quite, we found a couple of
Phrynoidis aspera
but little else for quite some time. Perhaps the frogs had moved away from the stream due to the heavy rainfall and the risk of being swept away…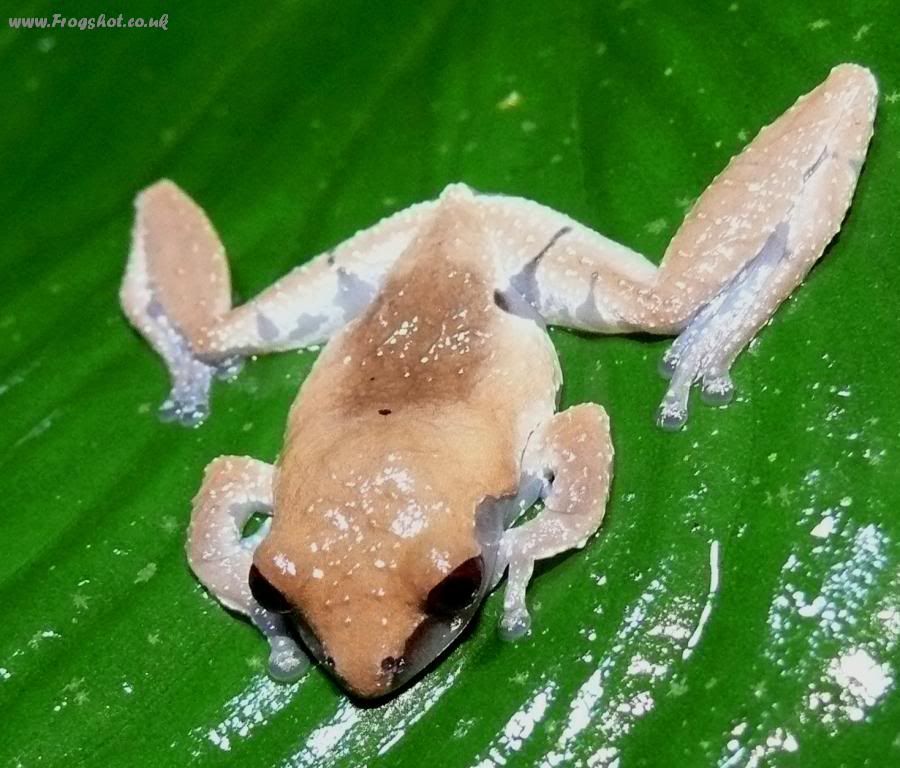 Eventually we did find this little guy and it was sitting in a bizarre posture, Some kind of
Theloderma
, this specimen most closely resembles
Theloderma licin
which has so far only been recoded from Peninsular Malaysia and Southern Thailand.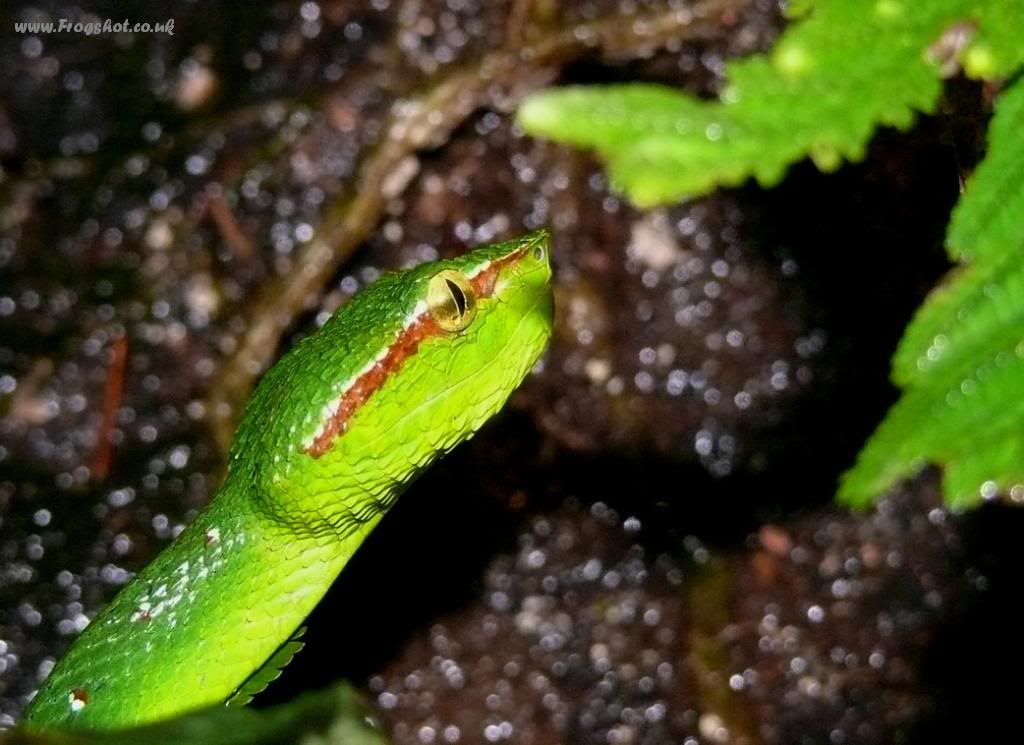 And the last herp of the evening was this juvenile viper I have tentatively ID'd as
Tropidolaemus wagleri
.