Rana catesbeiana noosed by fishing pole and fiber line out of a pond in Northern Spokane County, Washington. The pond which was an old dug out spring near the top of a hill was approximately 15 square yards in surface area and 3-5' at it's deepest point. I estimate that there were in excess of 50 frogs in the pool, but did not observe any larva present. Upon observation in the days to follow I notice that bird feathers were present in this specimens feces. Below are some pics for size, color, and pattern reference.
Body length (snout-vent) is approximately 5.5"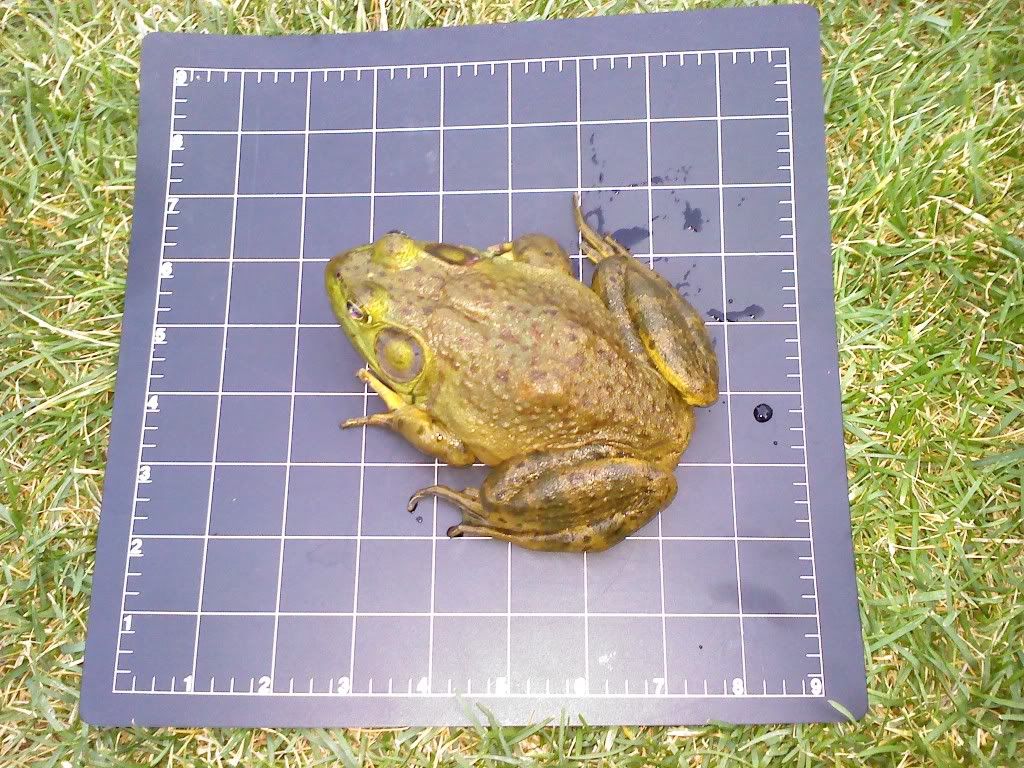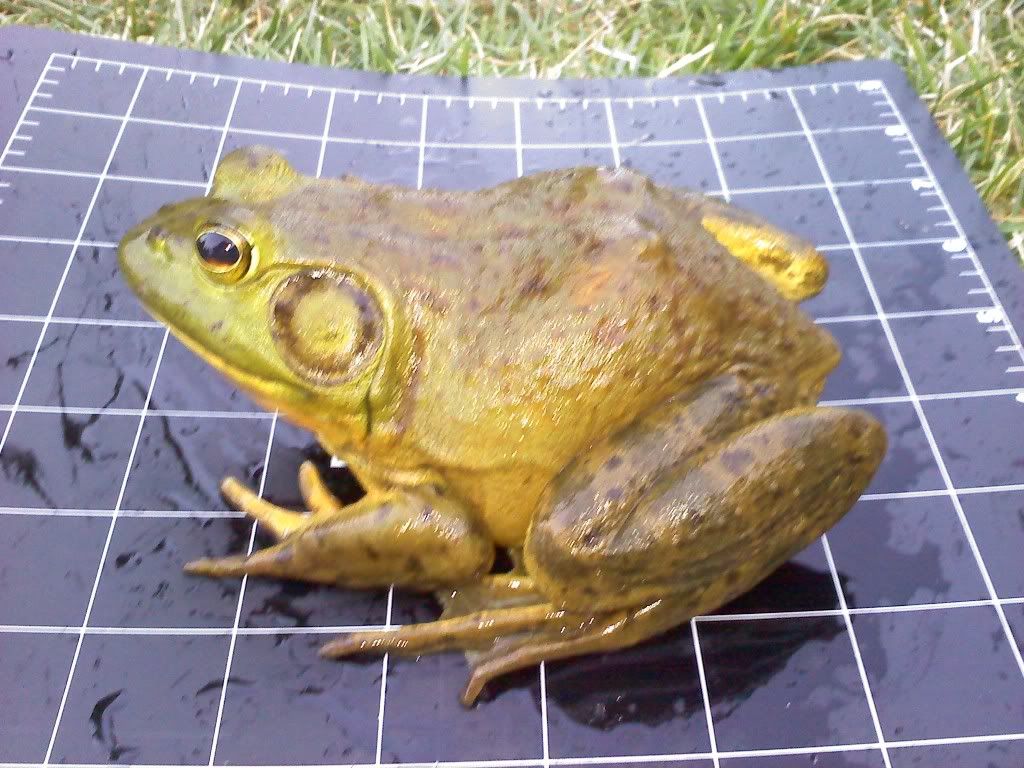 Leg length is near 8"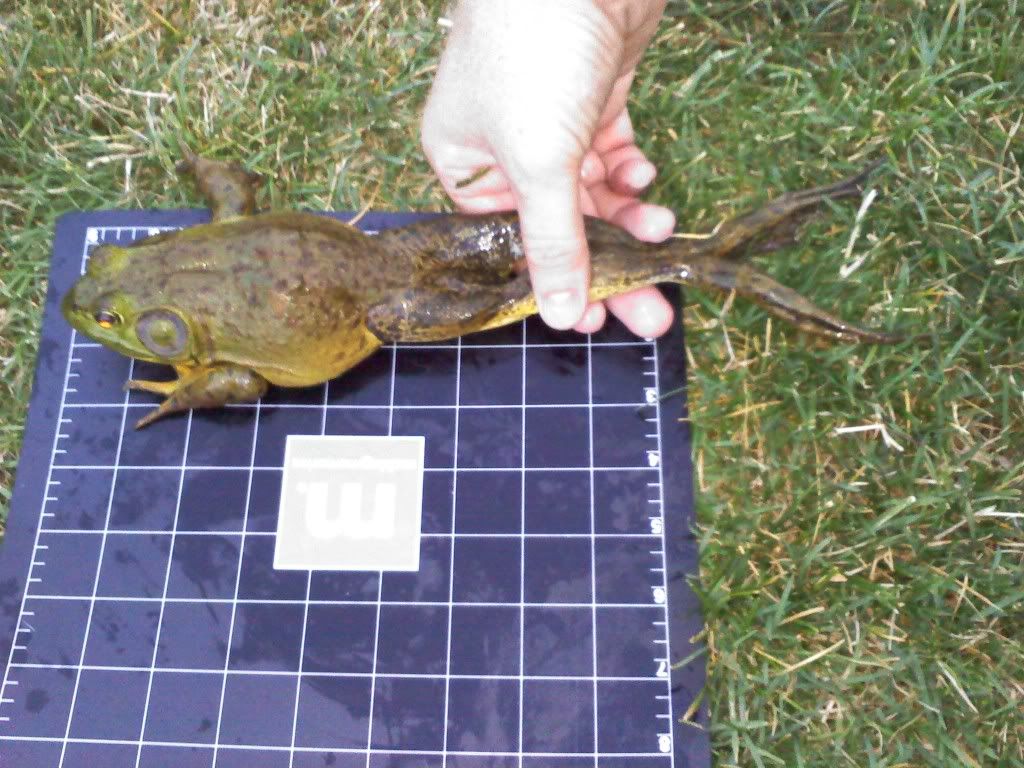 This wasn't the largest frog in the pond. There was another one in the middle of the pond that was quite a bit bigger than this one but I wasn't willing to get wet. I know a lot of people in the PNW hate these things, and I have to agree they are horribly destructive on native fauna. I just can't help but admire them though. They are a very successful species and I find myself quite intrigued by them.
I decided I would do my ecological part and reduce this population by three members, the one pictured above and below went home with me as well as two much smaller and younger specimens.
The Princess and the Frog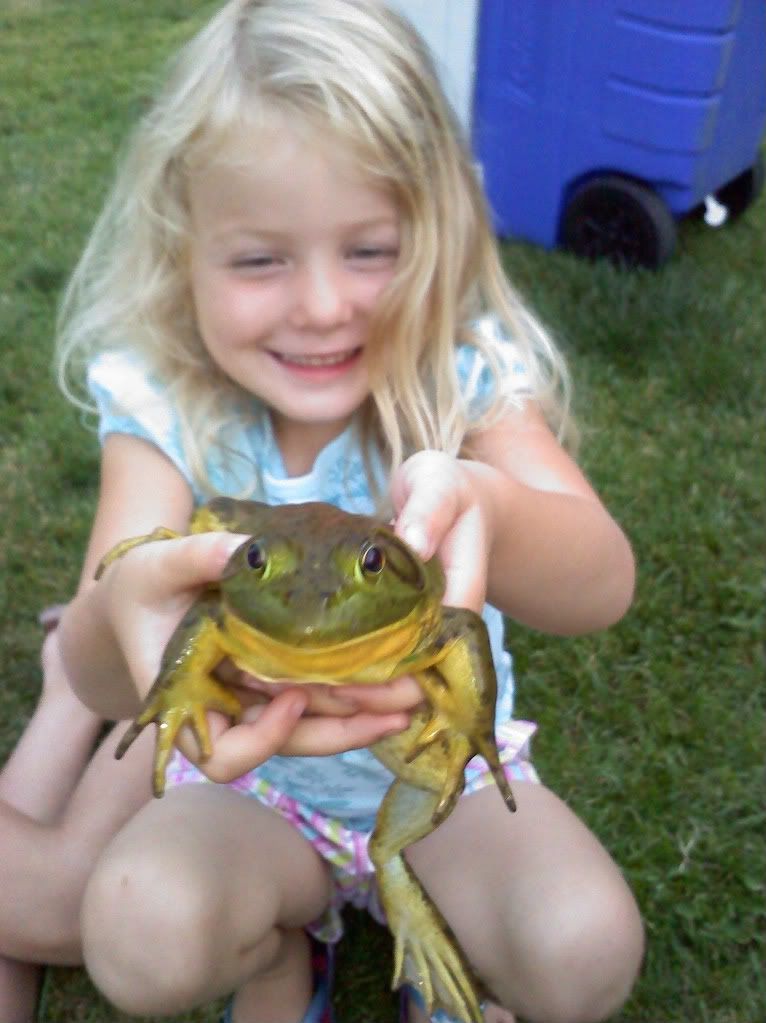 Hope you enjoyed, and if you have any R. catesbeiana love please post and share.
Cheers,