Most of what I have put up this year has been deleted, so I am going to recap my first six months of 2010. I'm guessing I'll go month by month, as that's how I have my pics organized. So, in essence, this post should give you a progression of what a sub-par LECH finds throughout the year. I have found a lot, but I herp A LOT, and I have A LOT to learn. Without further ado:
January
January in the Philadelphia area doesn't offer much besides some streamside salamanders. I've made a vow to keep my kids away from the tv as much as possible. I want them active, and winter is an easy excuse to get lazy. That said, we were checking springhouses in as low as 15 degrees. Here's what we found: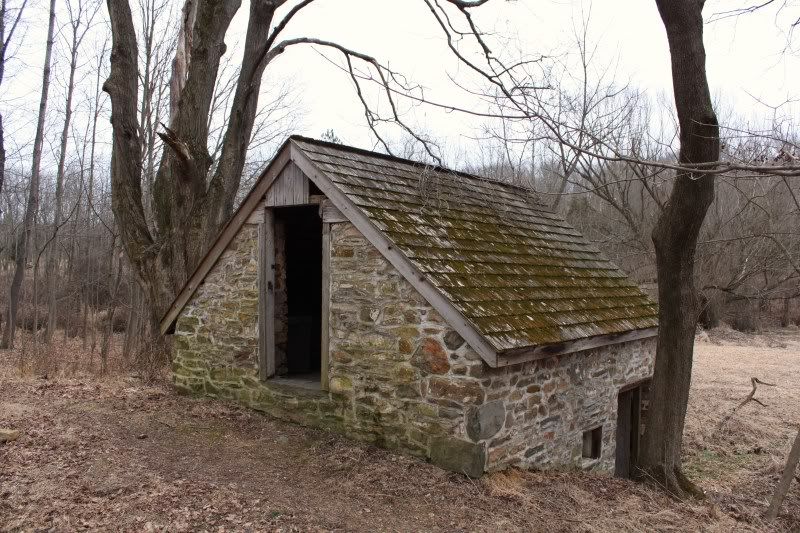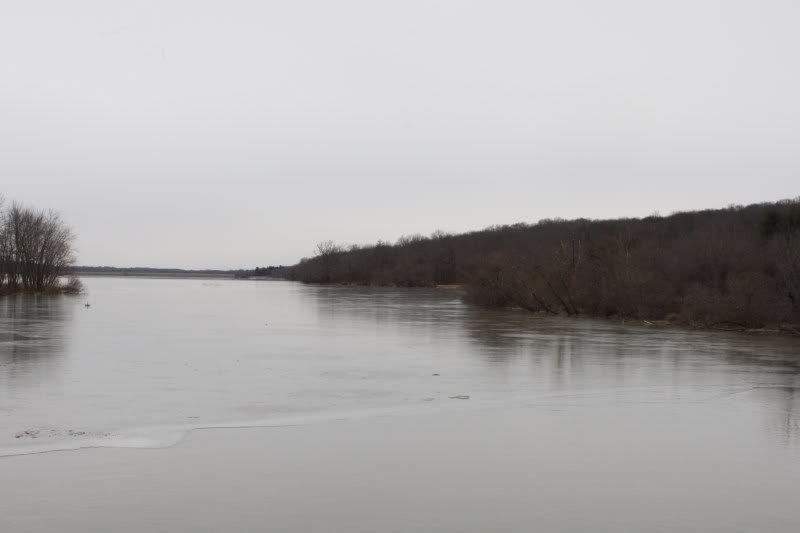 Quite dismal, isn't it? But there were some herps to be found.
Desmognathus fuscus
... Northern Dusky Salamander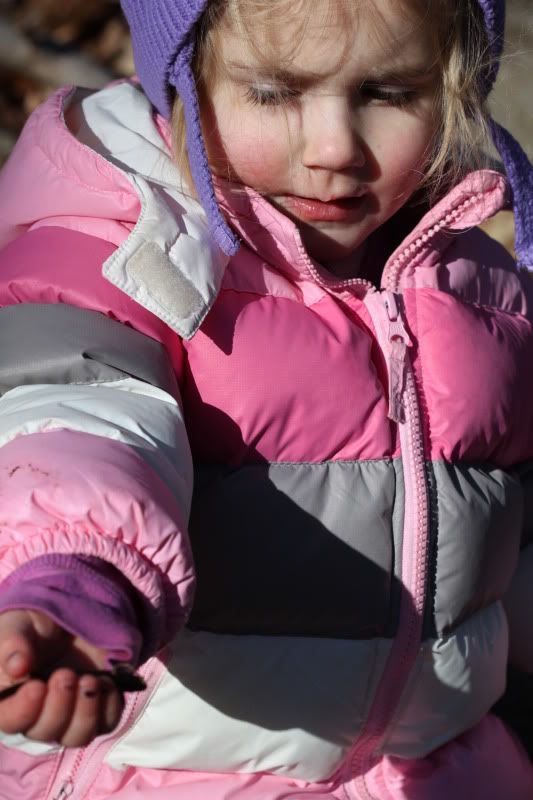 Eurycea bisleanata
... Northern Two-lined Salamander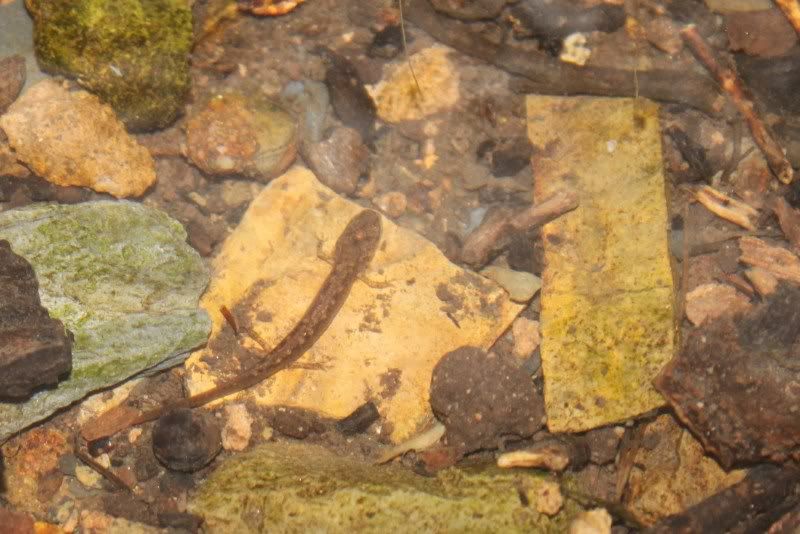 Pseudotriton ruber ruber
... Northern Red Salamander (one of my favorites)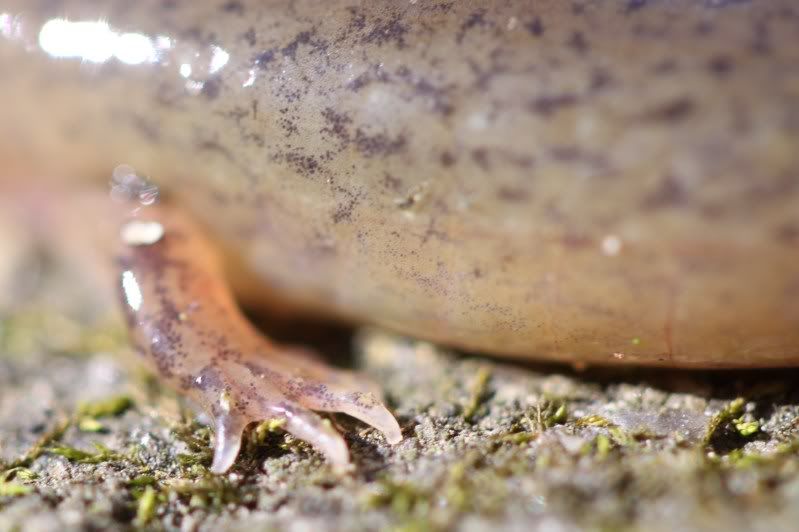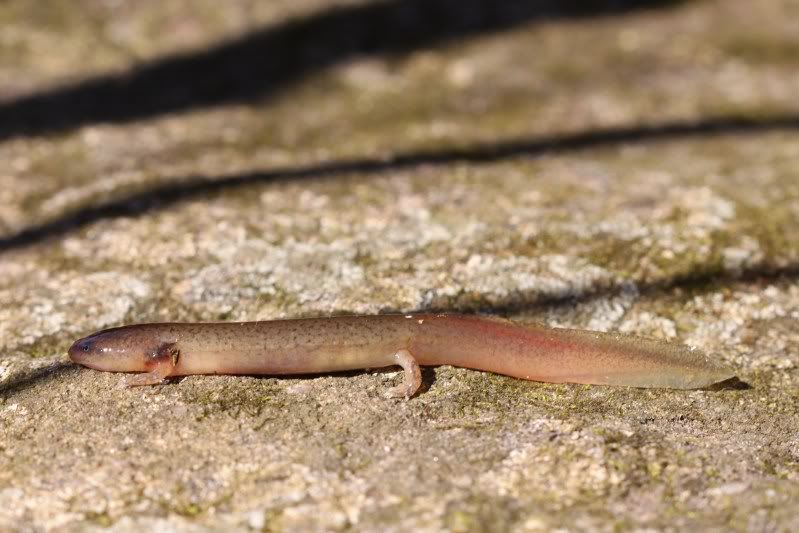 Pulling streamside sals out of the water in sub-freezing temps is dangerous, so Kyle (NE Pres) made this makeshift holding tank for pictures on an extremely cold day.
We also checked some vernals for winter breeding salamanders, but they were all flooded so heavily that it became near impossible to find our targets. We only turned up larvae.
Ambystoma opacum
... Marbled Salamander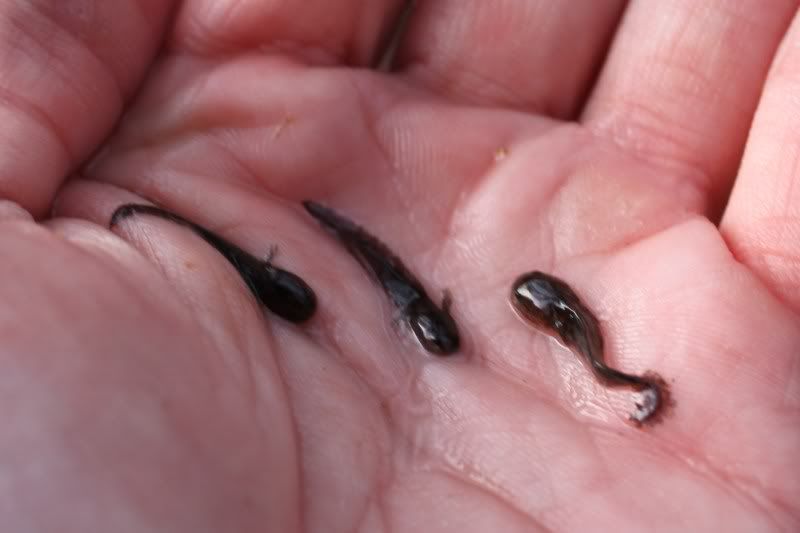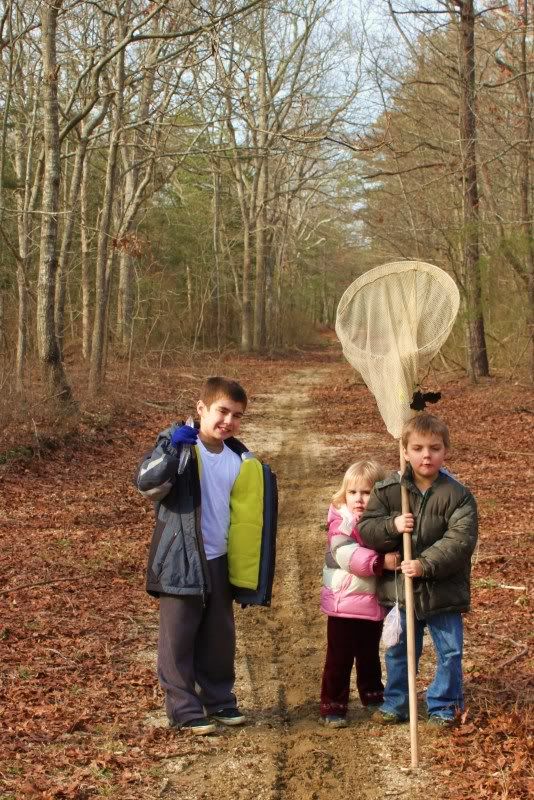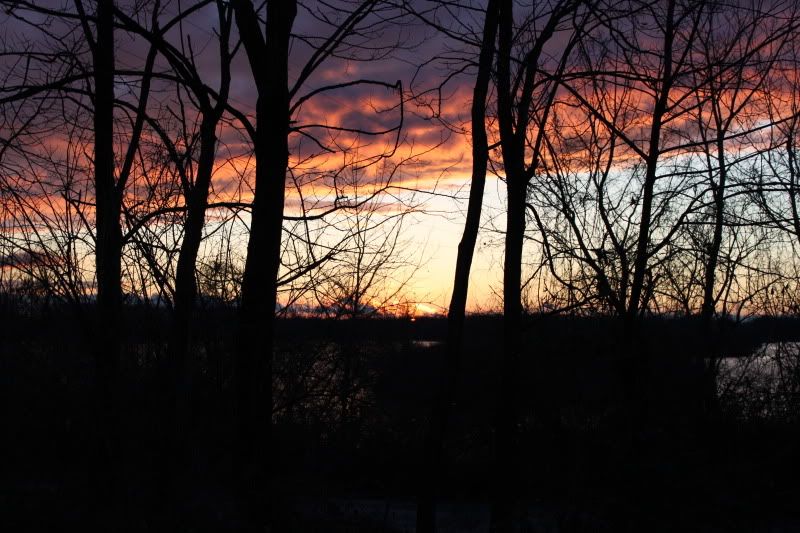 February
With February, comes hope. Hope that the warm rains may come early and by the end of the month, we may see some early amphibian migration. Yeah, uhhhh... not this year. More of the same for February. By this time, finding a new springhouse tends to be exciting. Pretty lame, I know.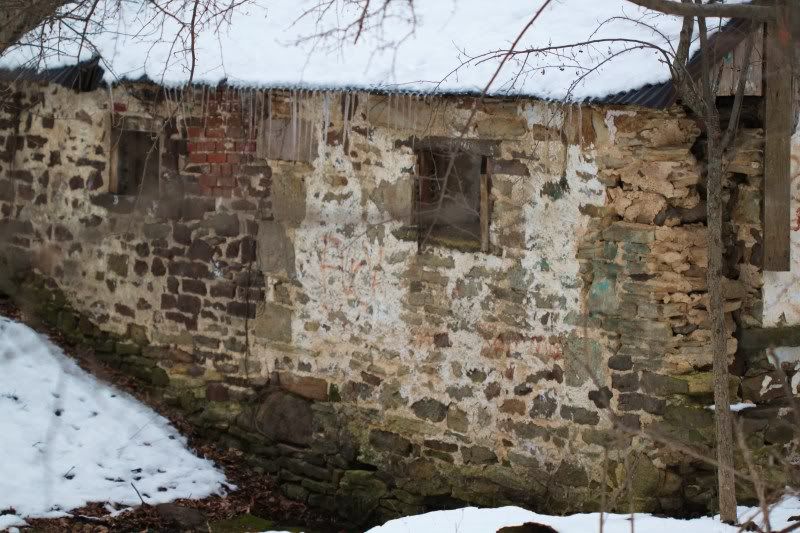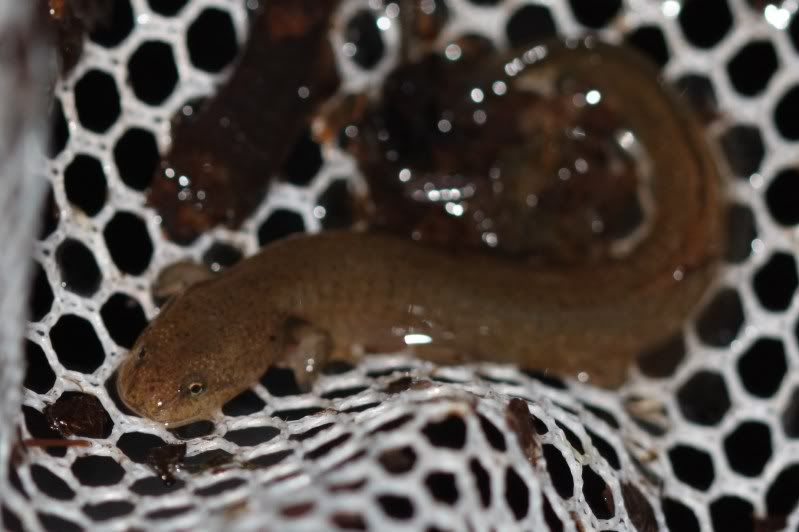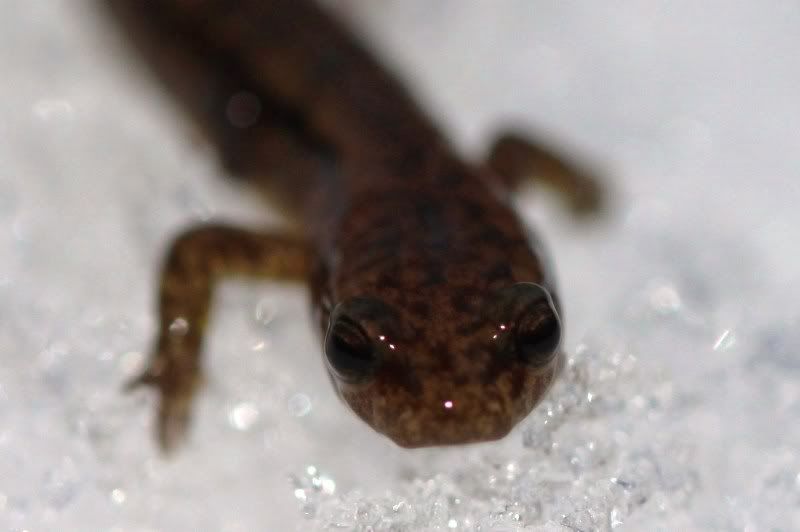 March
MARCH! Soon the rains will fall warm on our frozen soil and awaken spring! Even though we had to wait longer than anticipated, Spring did not disappoint.
The beginning of March still looked like this, but I'm gonna jump right into the warm rains right away. Enough of this winter herping crap!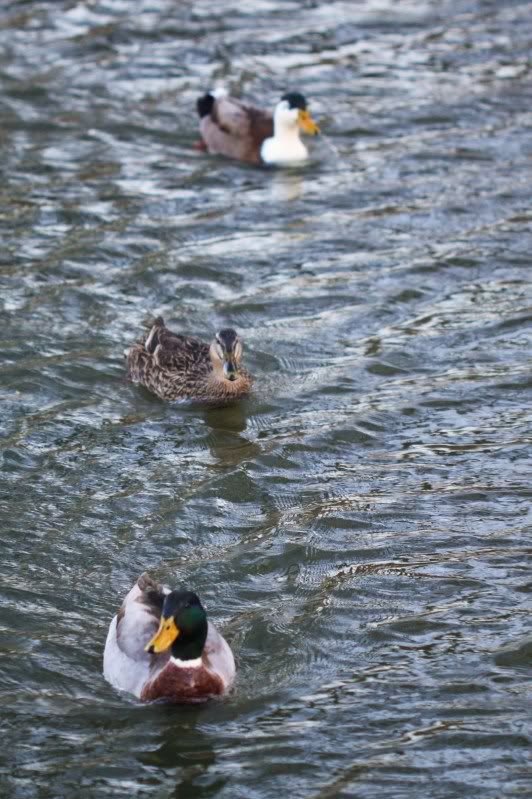 I love spermatophores! Wait... that didn't come out right.
I'm going through my pics and this is gonna be too time consuming to arrange, so I will identify the species the first time it shows up, but if its already been identified and doesn't warrant a comment, I will just post the picture. Here we go...
Pseudacris crucifer crucifer
... Northern Spring Peeper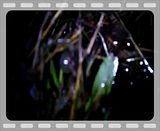 Lithobates catesbeiana
... American Bullfrog
Lithobates clamitans melanota
... Northern Green Frog
Ambystoma maculatum
... Spotted Salamander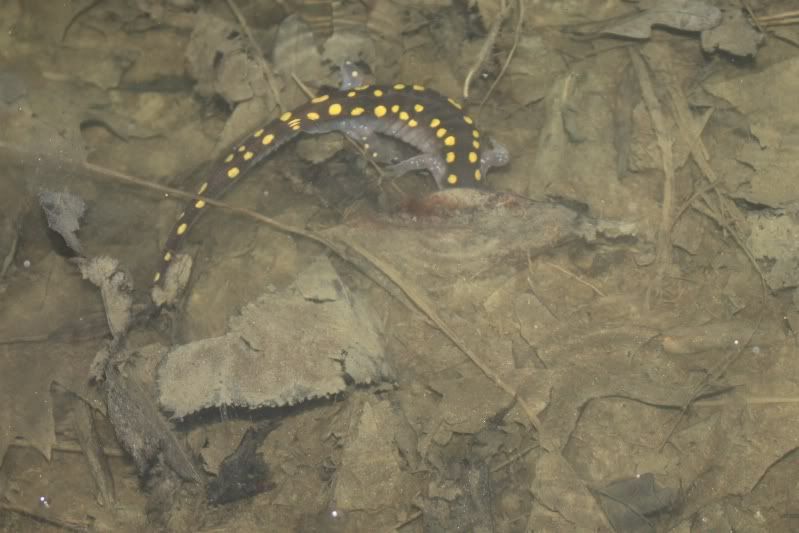 Lithobates sylvaticus
... Wood Frog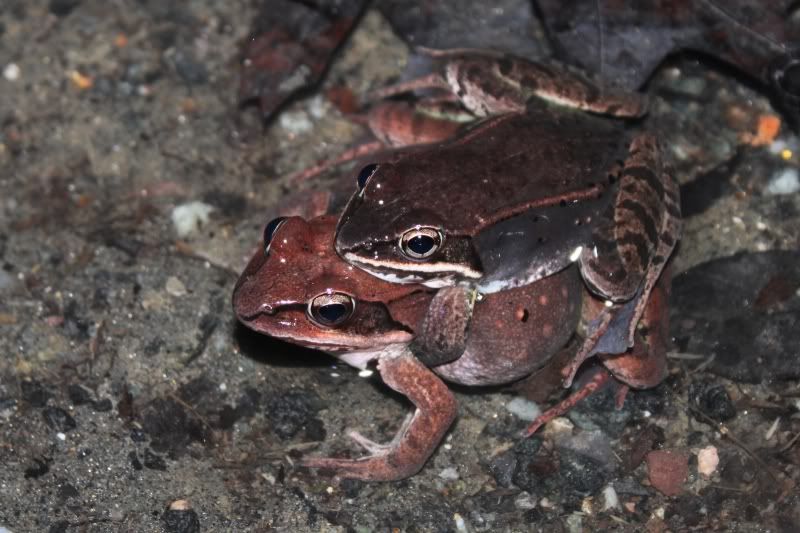 Ambystoma jeffersonium
... Jefferson Salamander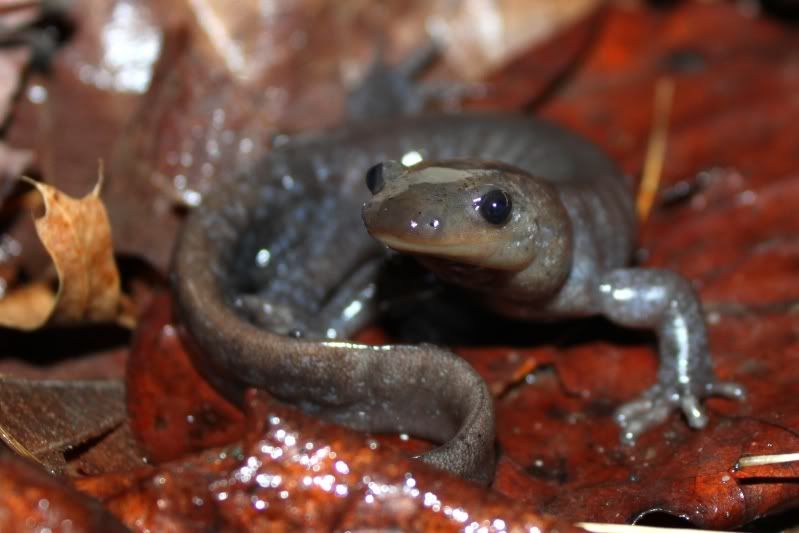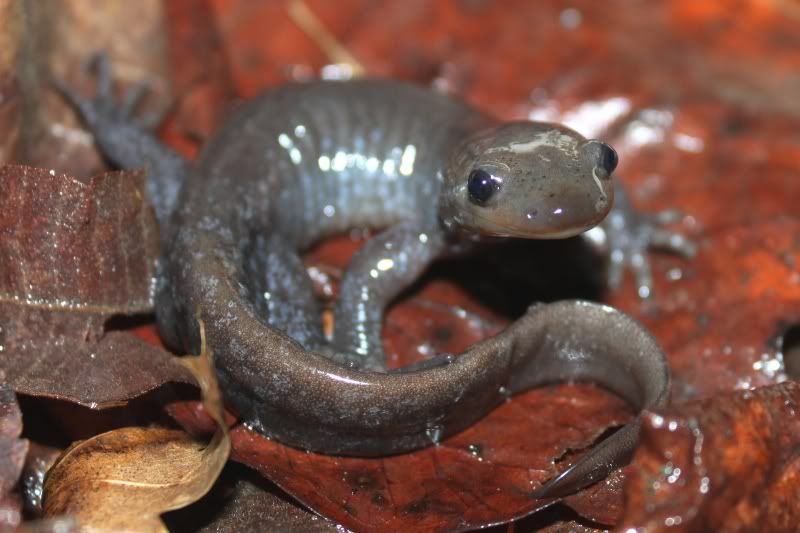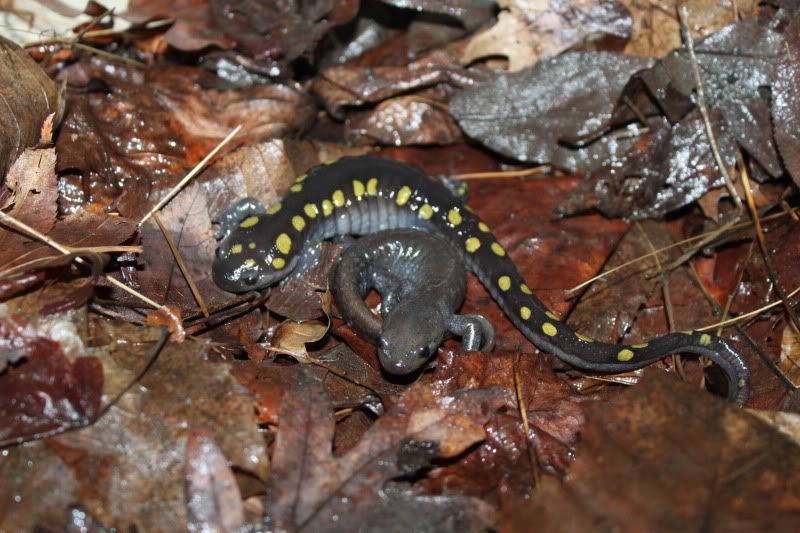 Gettin' freakaaaaay...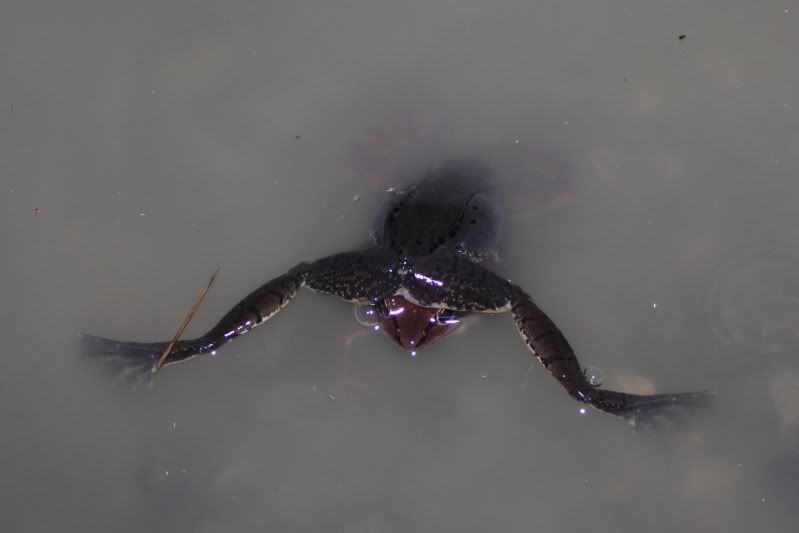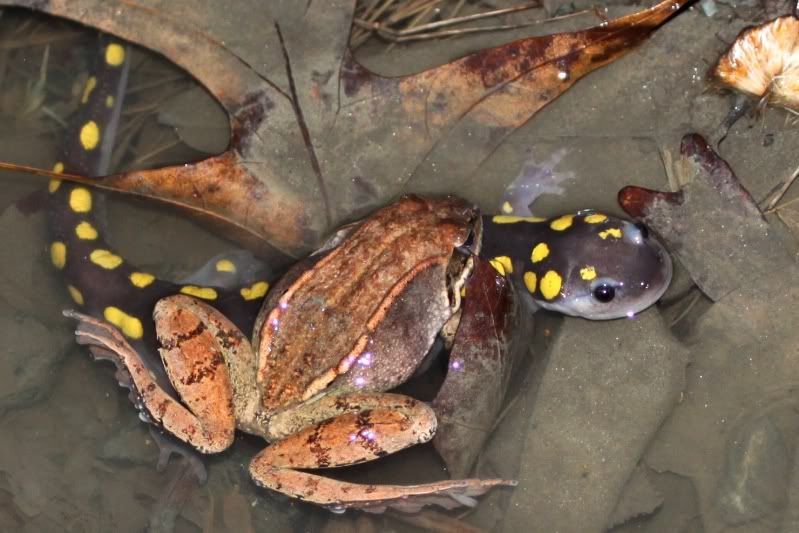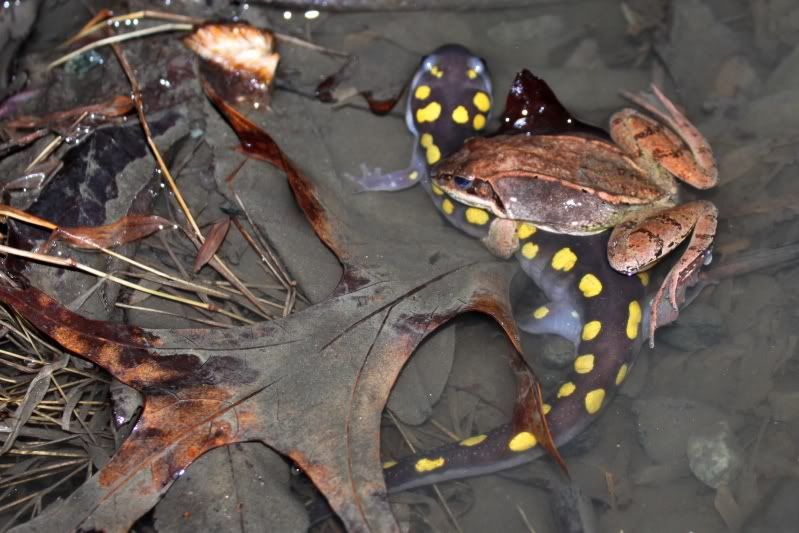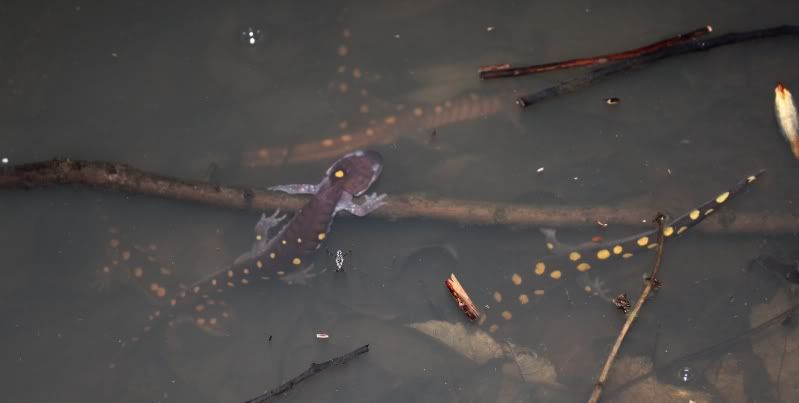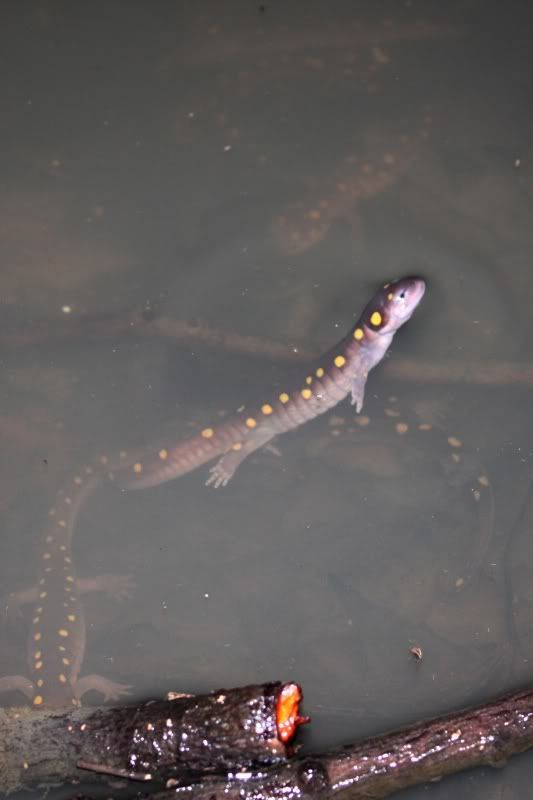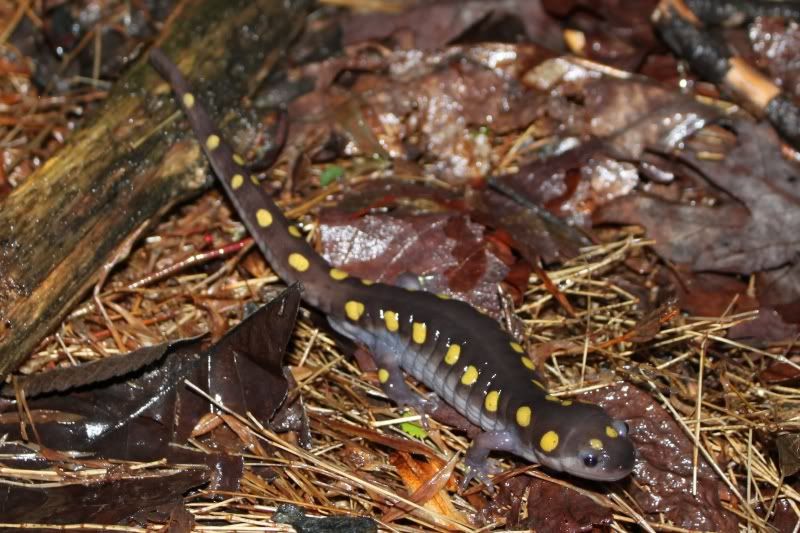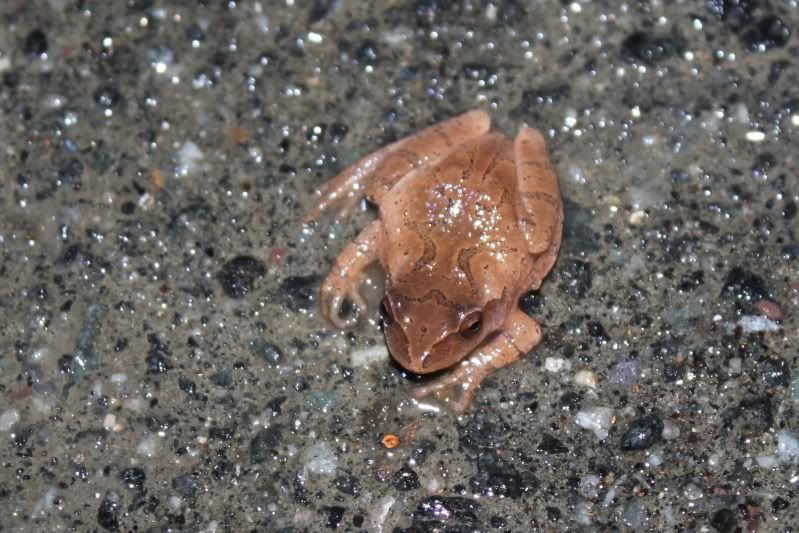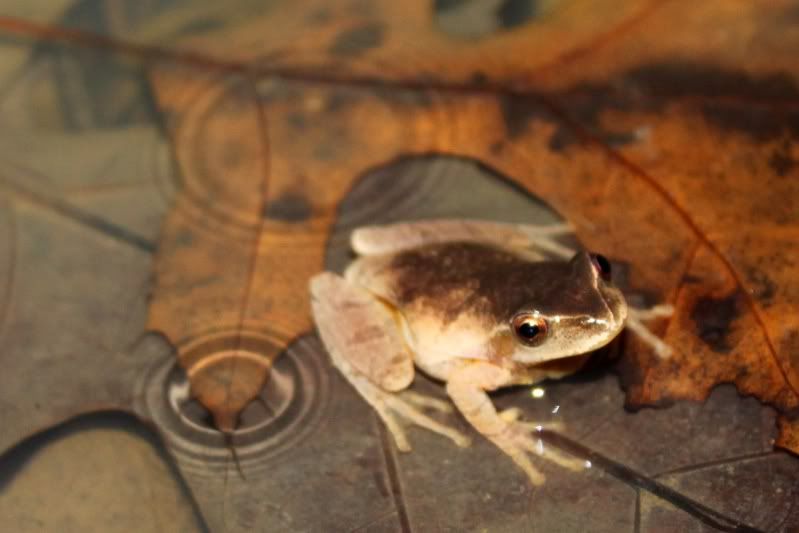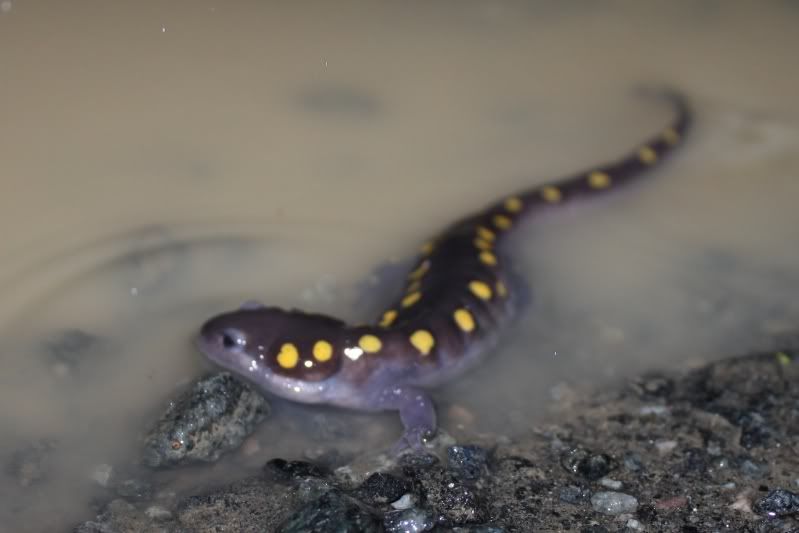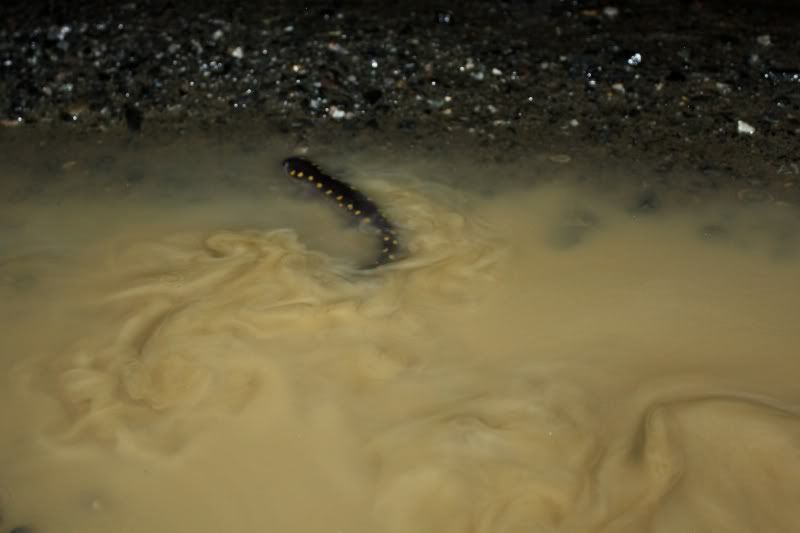 Notophthalmus viridescens viridescens
... Eastern Red-spotted Newt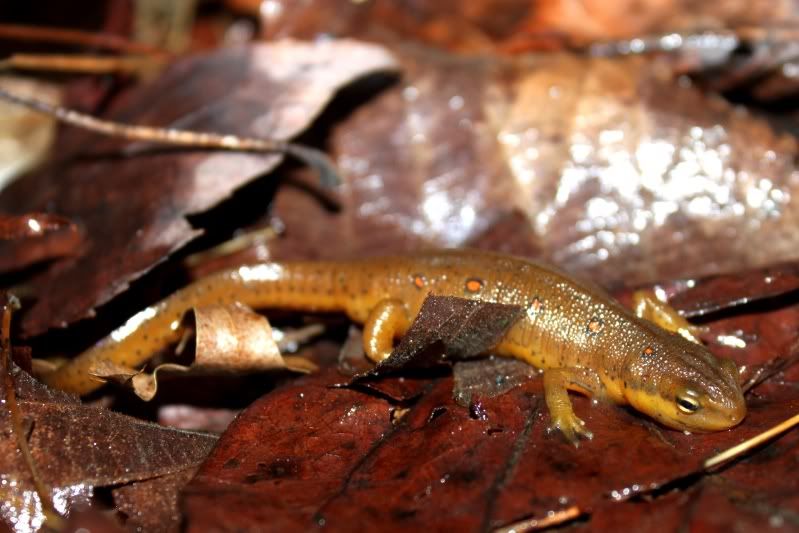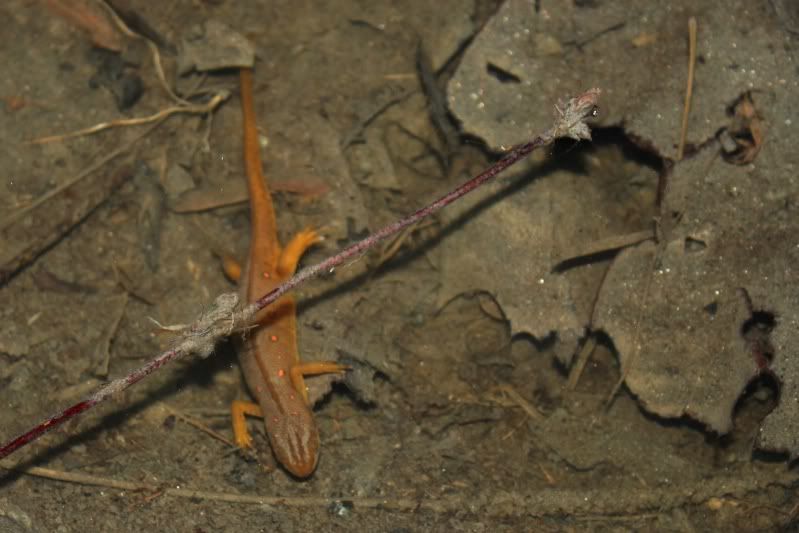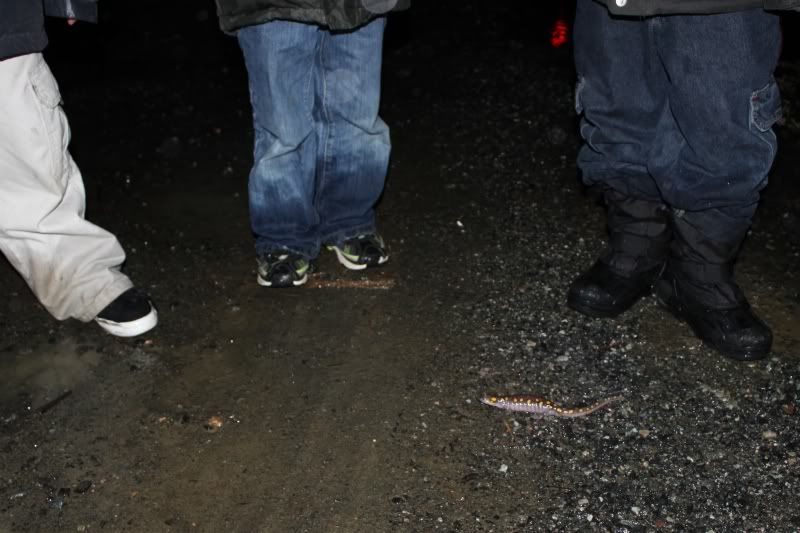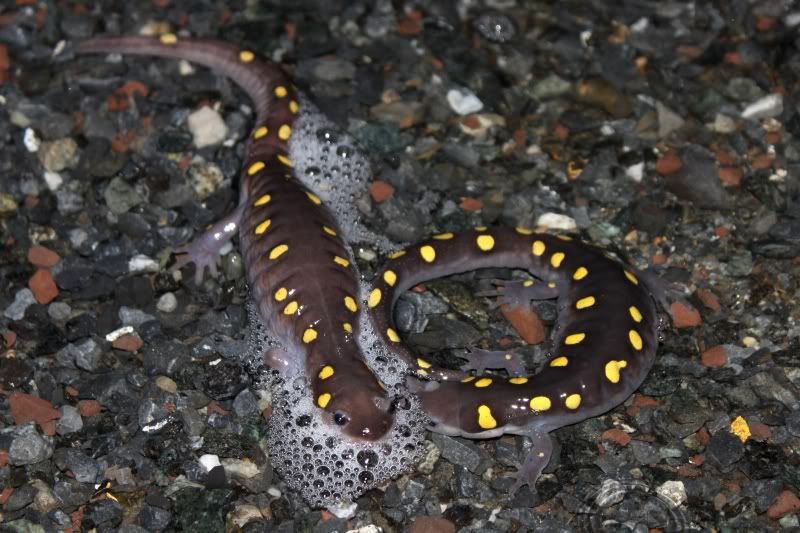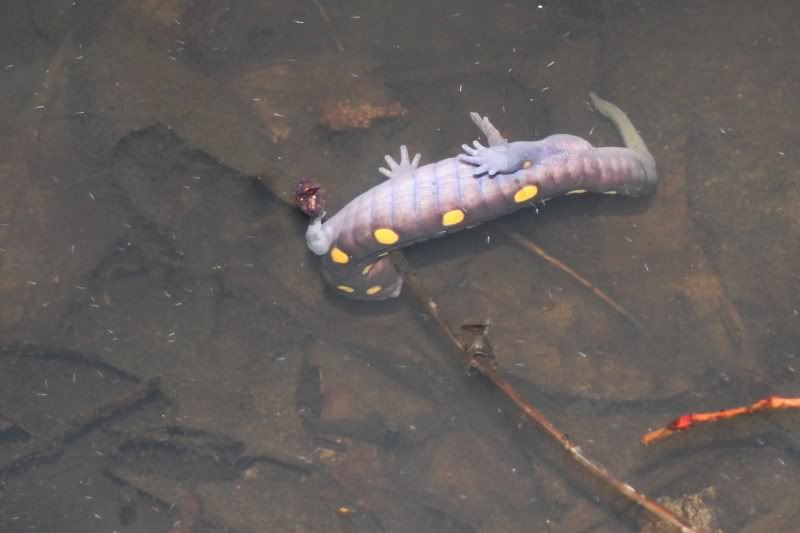 We didn't get home til 5:00 am.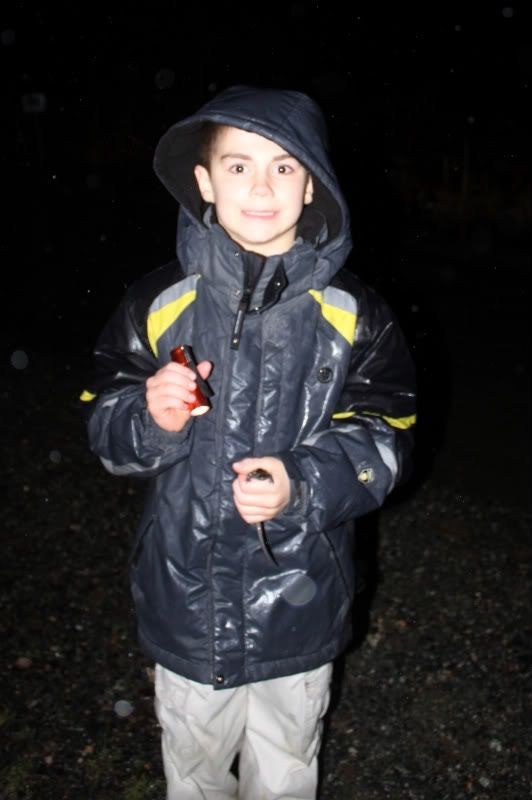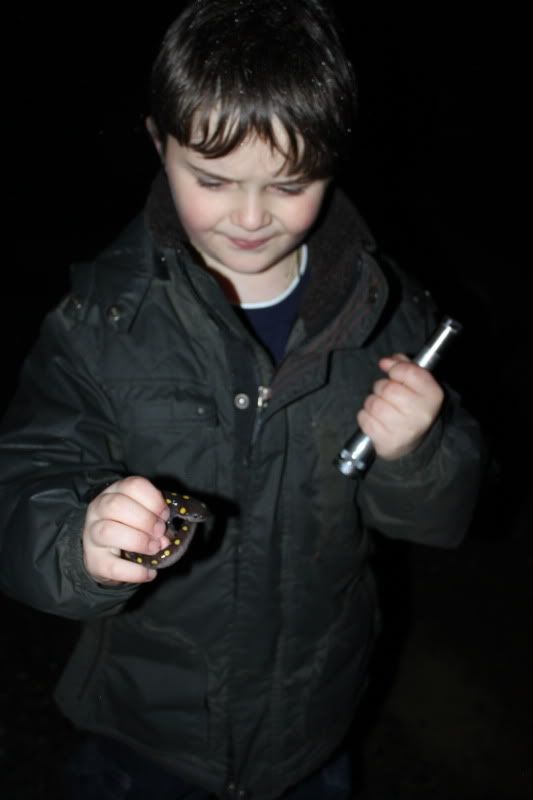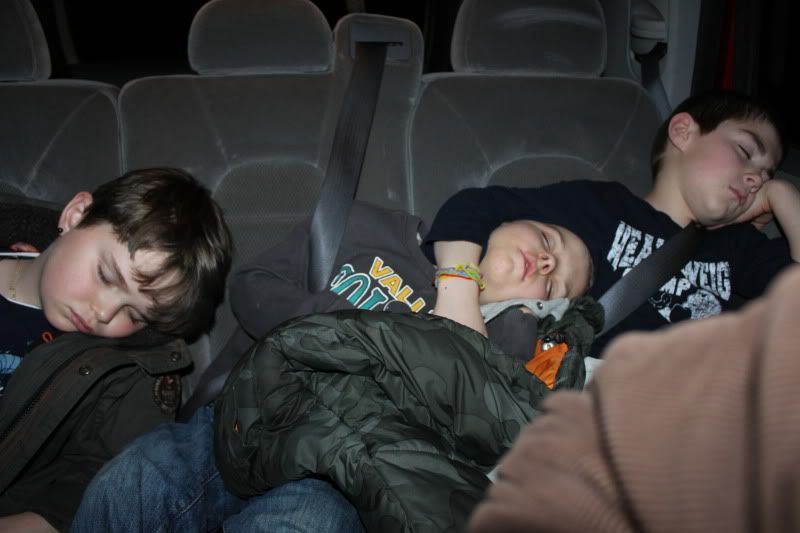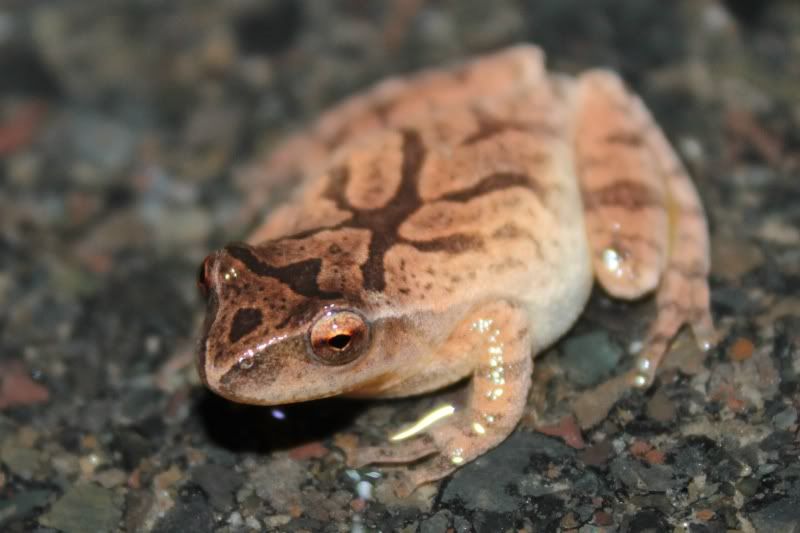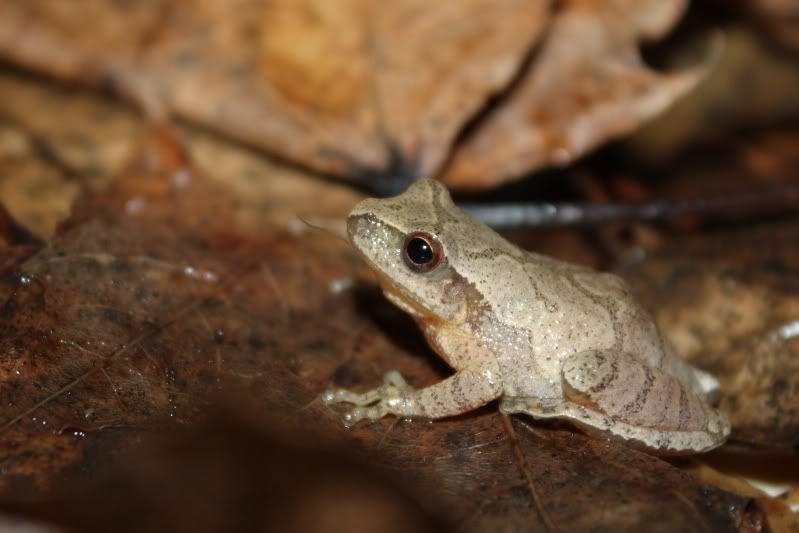 This guy didn't want his pic taken.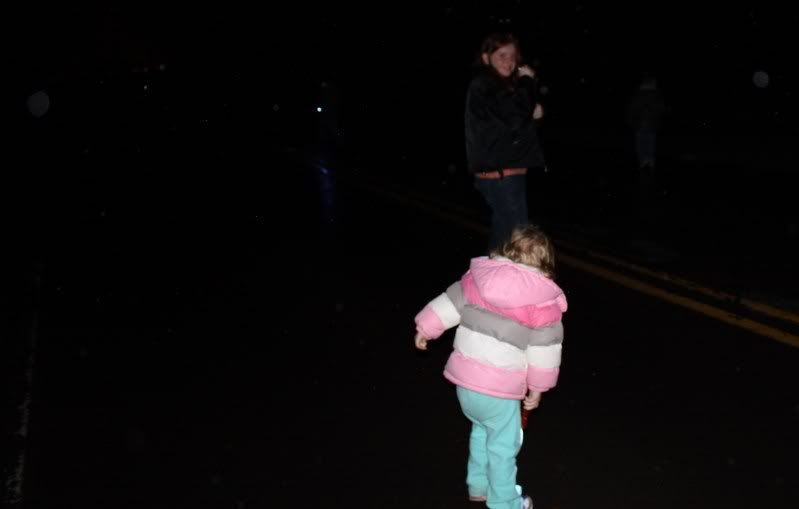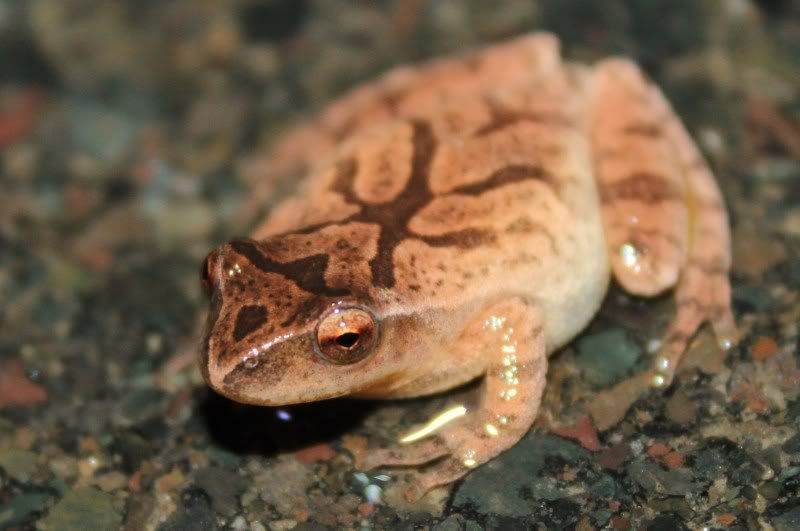 Roadcruised this muskrat, who wasn't very happy with me.
Did some NAAMP frog routes...
Plethodon cinereus
... Eastern Red-backed Salamander

Lithobates sphenocephala utricularia
... Southern Leopard Frog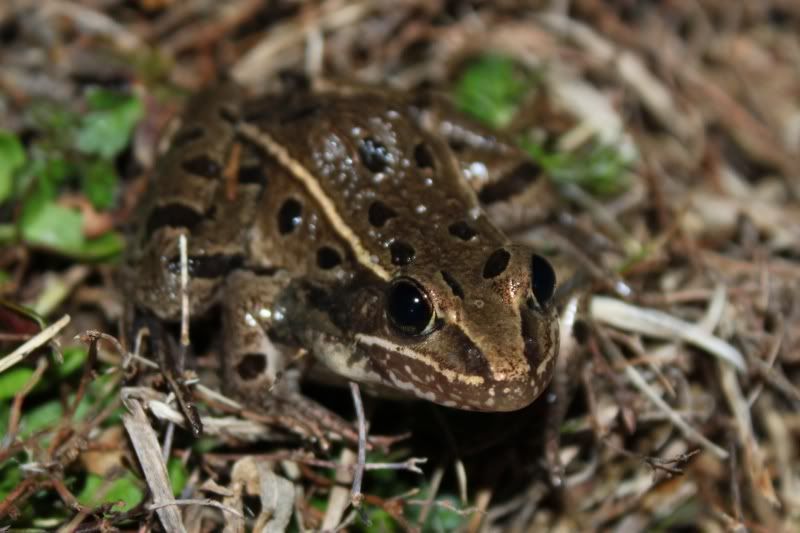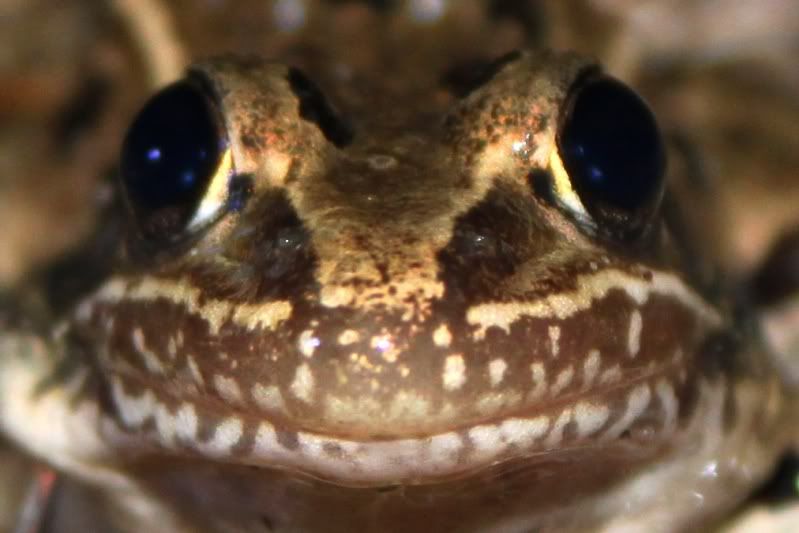 Finally, some reptiles started showing up as it was getting warmer by the end of the month. It was neat herping the pines in the mid 60's with snow still on the sand.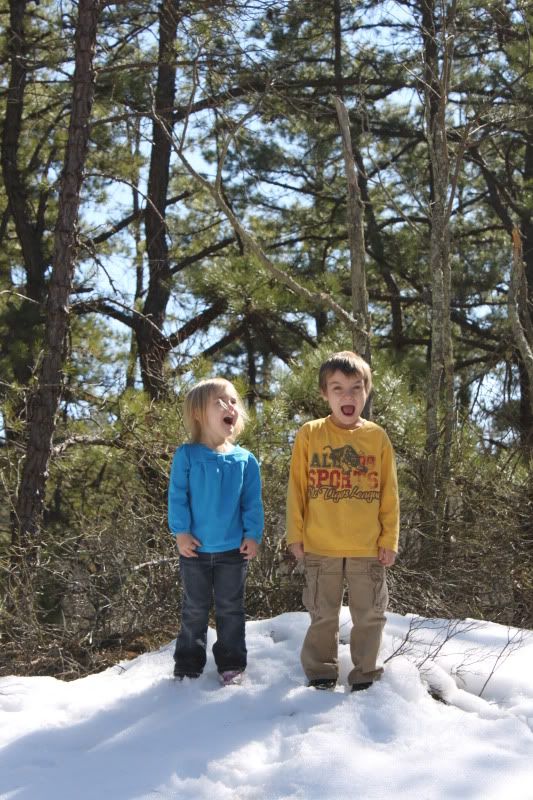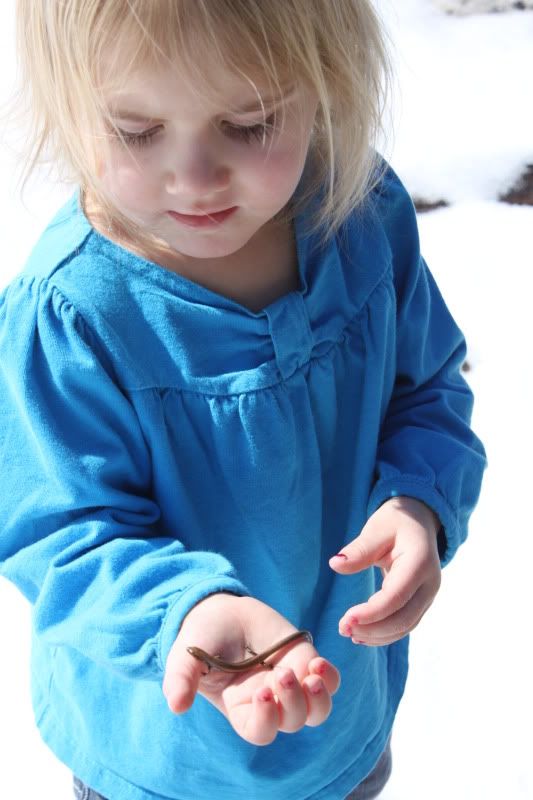 Scincella lateralis
... Little Brown Skink
Pseudemys rubriventris rubriventris
... Northern Red-bellied Cooter
Trachemys scripta elegans
... Red-Eared Slider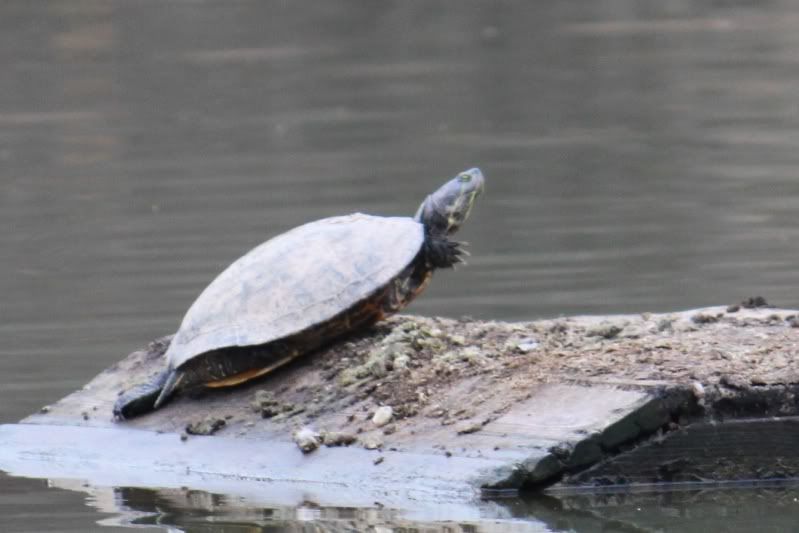 Chrysemys picta picta
... Eastern Painted Turtle
Sternotherus odoratus
... Eastern Musk Turtle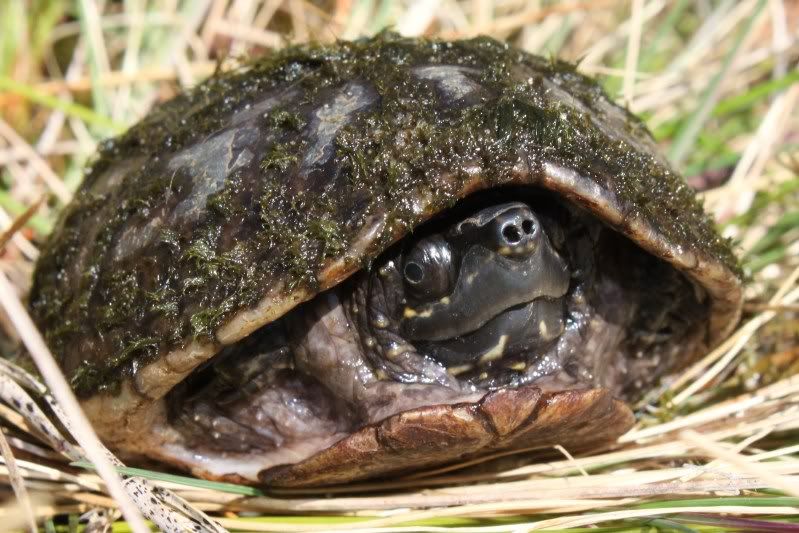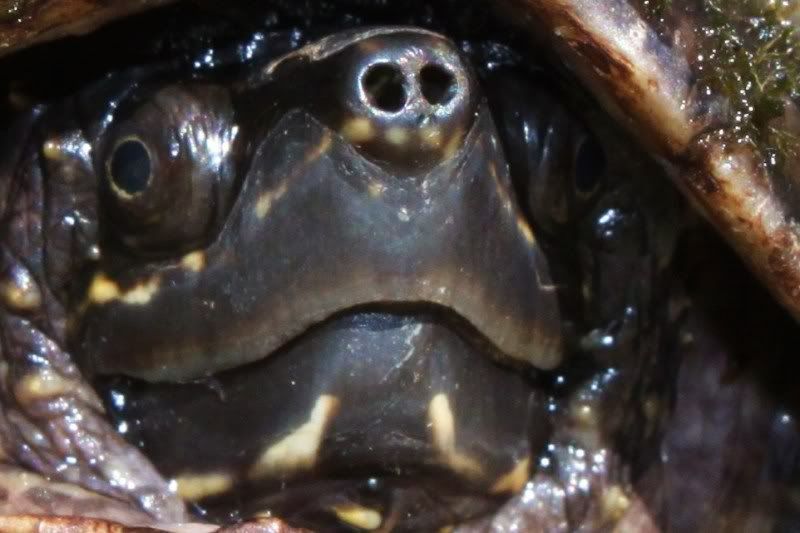 Pantherophis guttatus guttatus
... Corn Snake

Fencies started scurrying...
Sceloporus undulatus
... Eastern Fence Lizard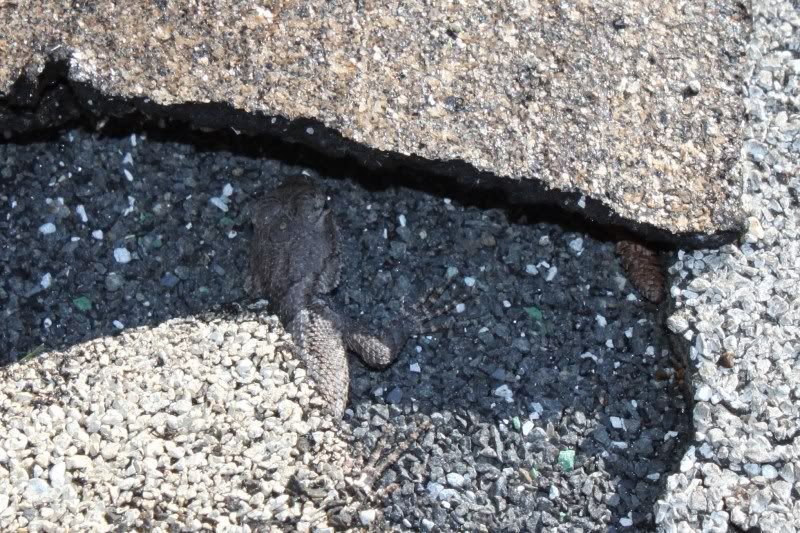 Nerodia sipedon sipedon
... Northern Water Snake (Call it a trash snake, but Jersey's nerodia are gorgeous.)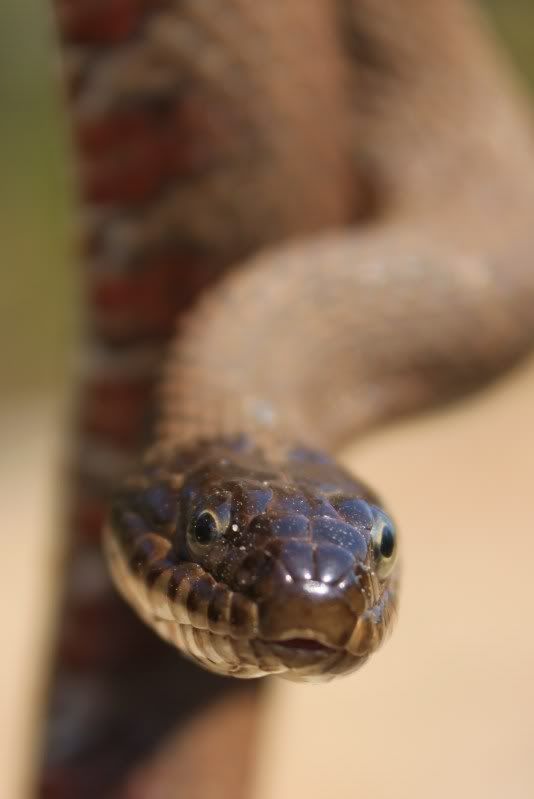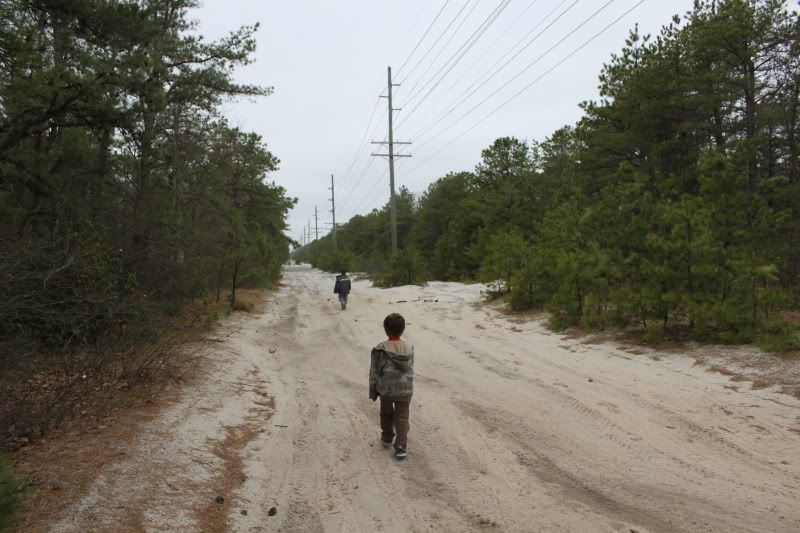 Here's to hoping that all three of my kids are herp All Stars.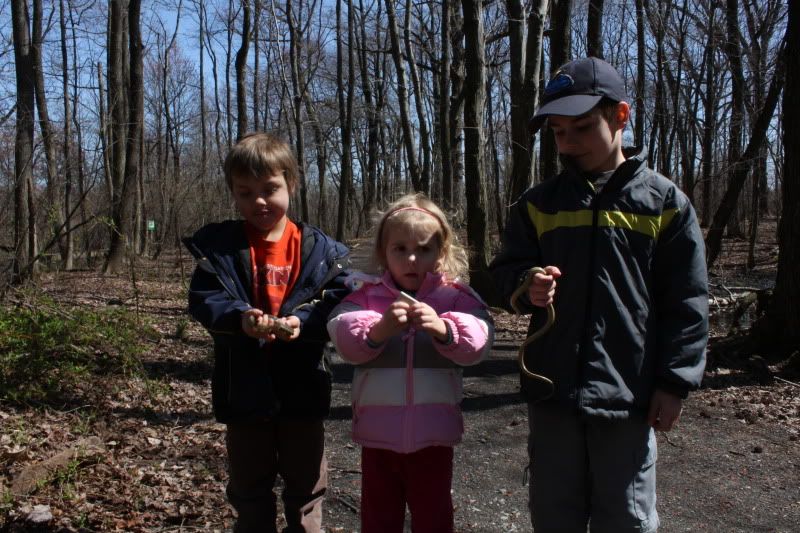 Thamnophis sirtalis sirtalis
... Eastern Garter Snake
At the end of the month, I started making it a project to start checking a foundation where I know of four different species denning. One of them is the Eastern Milk Snake. I basically wanted to check it every few days to start developing a sense for when milks emerged as compared to the others.
Garters...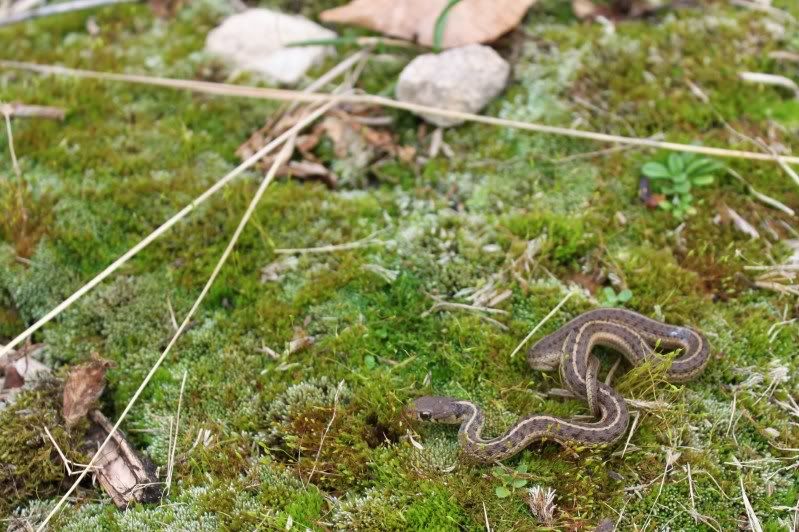 Storeria dekayi dekayi
... Northern Brown Snake
Diadophis punctatus edwardsii x punctatus
... (Intergrade zone) Northern/Southern Ring-necked Snake
The results: No milks yet.
April
Ok, April is here. Personally, I love amphibians, but with a small taste of snakes in March, that was all I had on mind. That didn't stop me from looking for amphibs in my free time (rainy nights), but snakes are my target from here til late October.
More checking of the foundation and no sign of milks yet...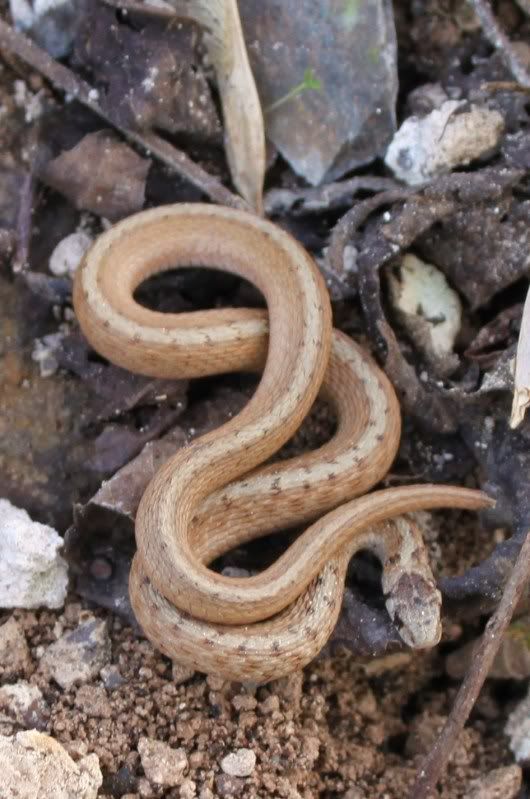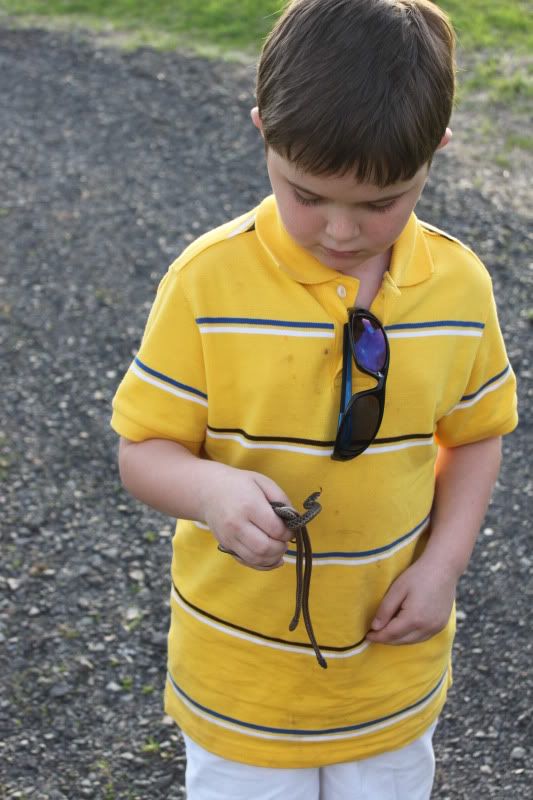 More amphibs while waiting for some warm days to wake up the Lampro's.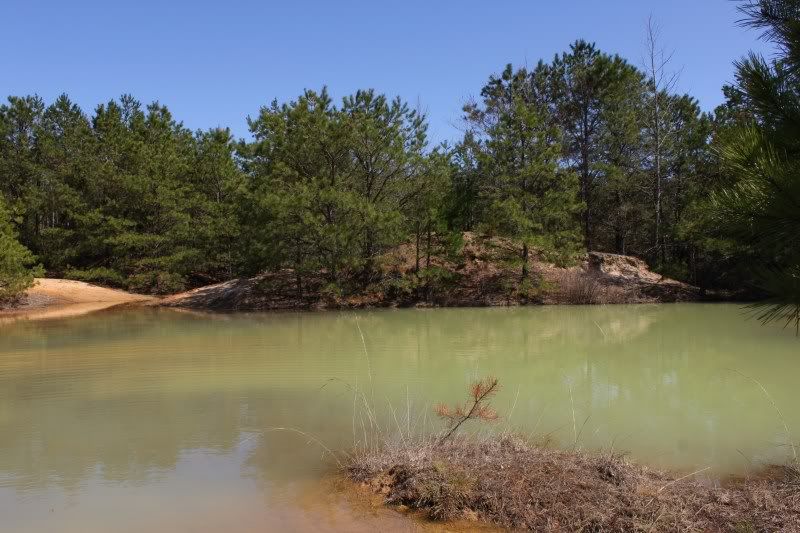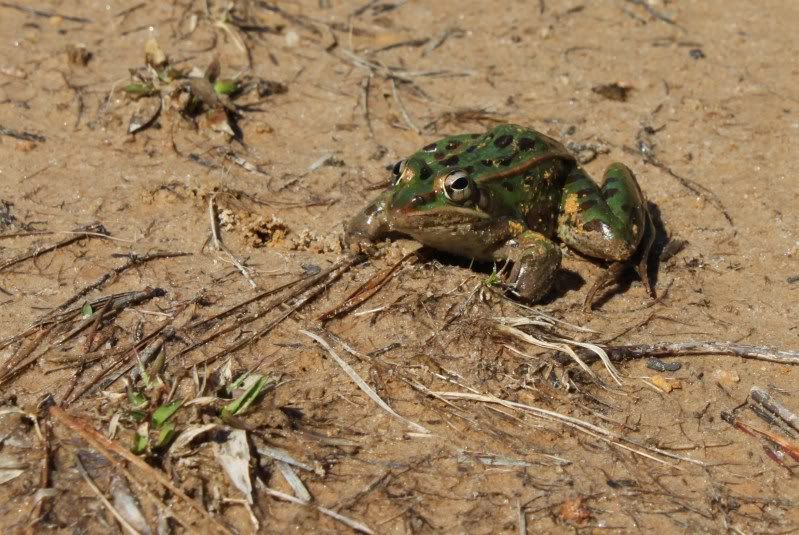 Acris crepitans crepitans
... Northern Cricket Frog (I need to get some better pictures.)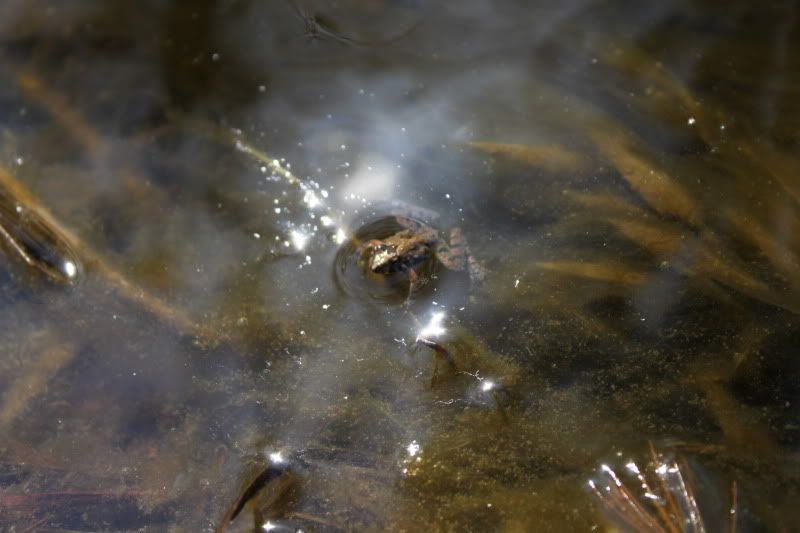 There's a painter in there somewhere.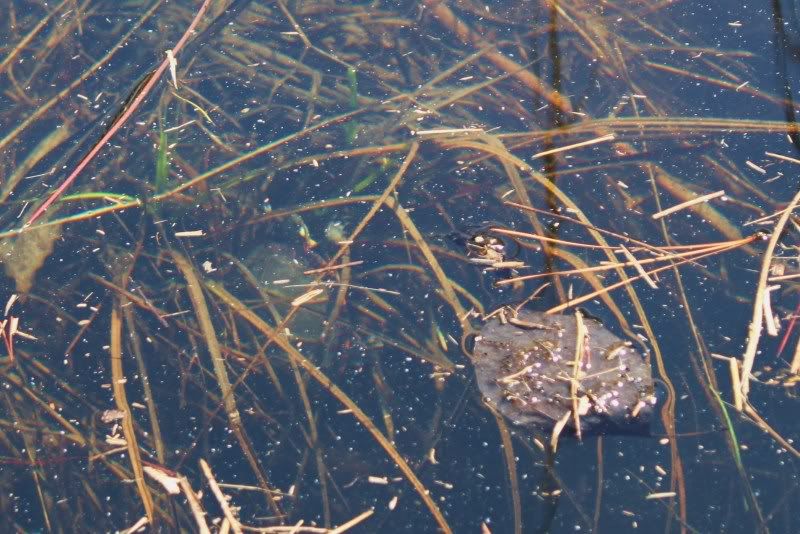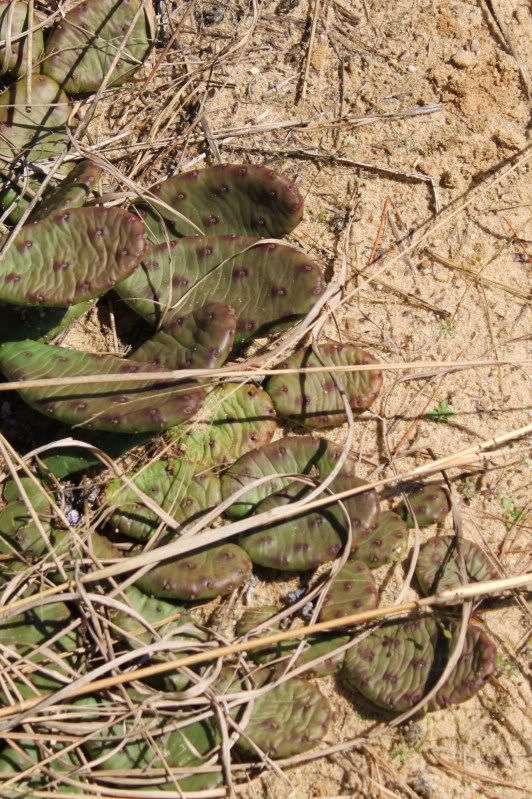 Lizards still scurrying...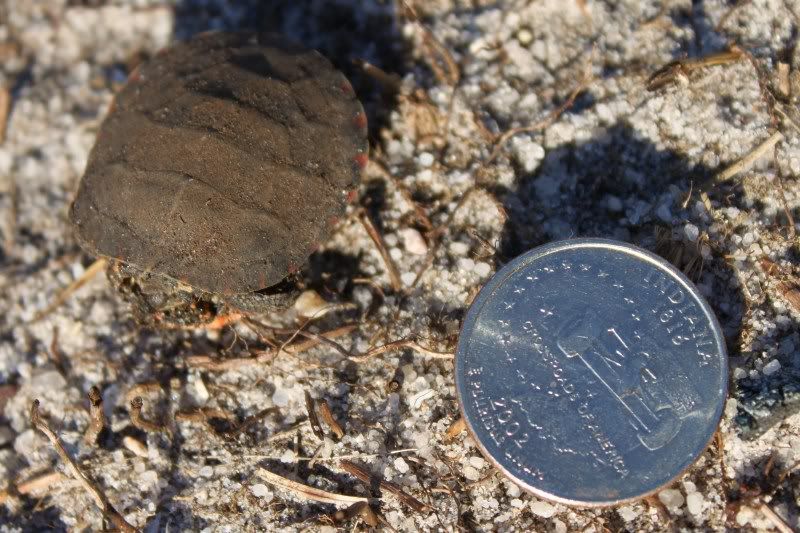 Regina septemvittata
... Queensnake (It's there in the branches, trust me.)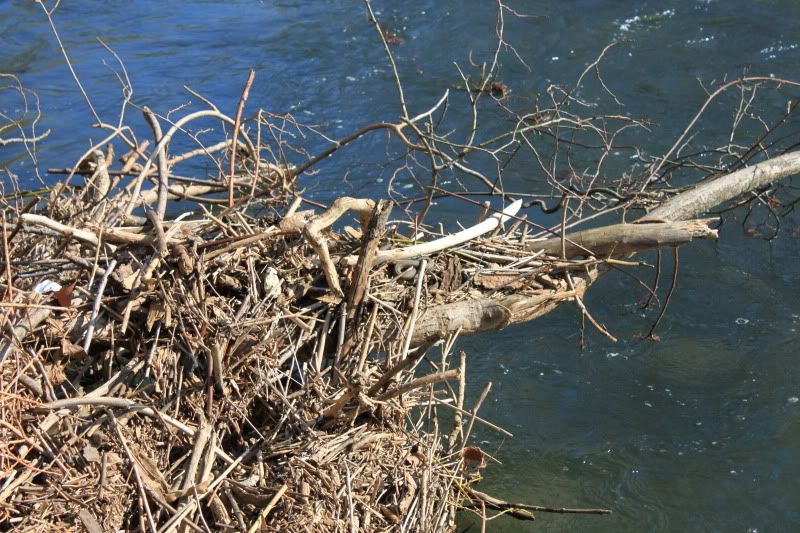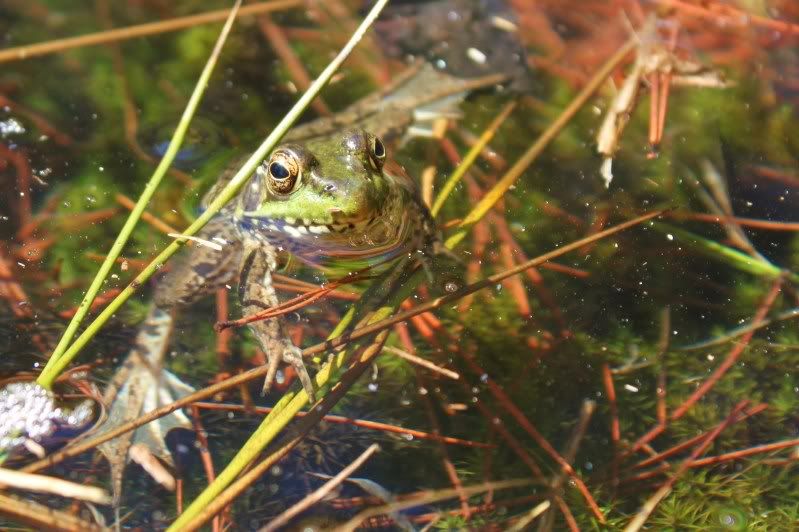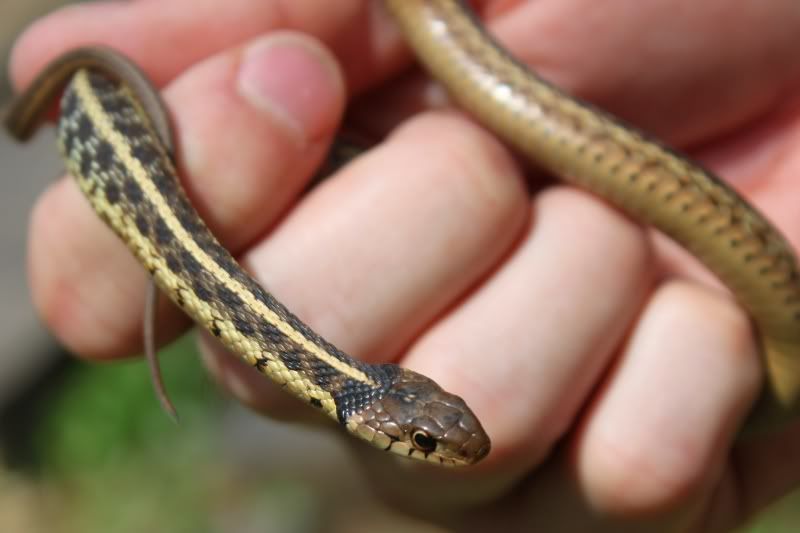 Still alive.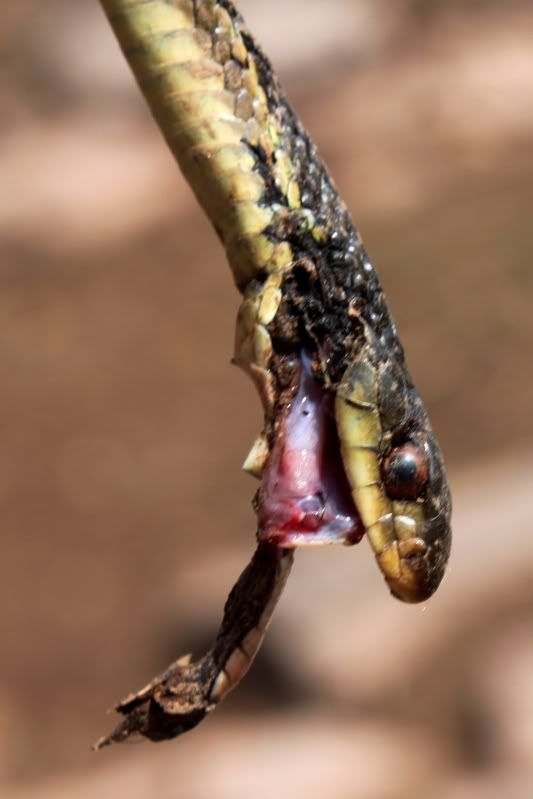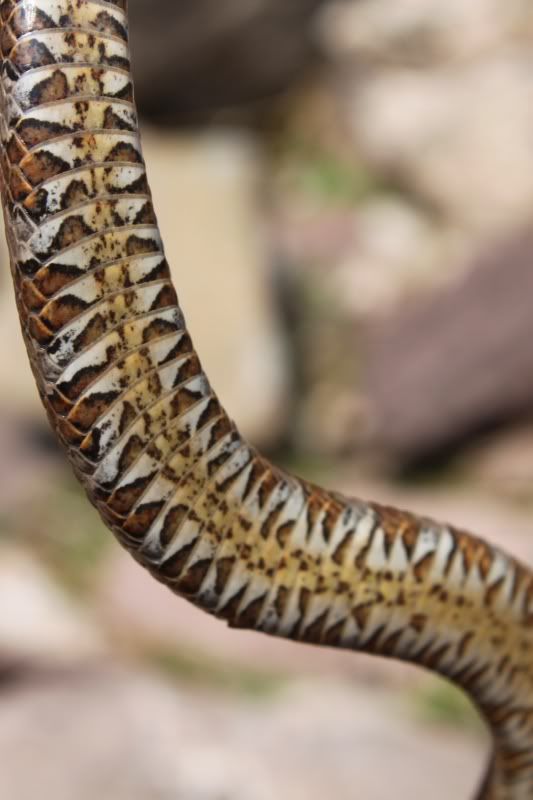 Anaryxus americanus americanus
... Eastern American Toad
Hyla versicolor
... Northern Gray Treefrog (My favorite frog, so bear with the pics.)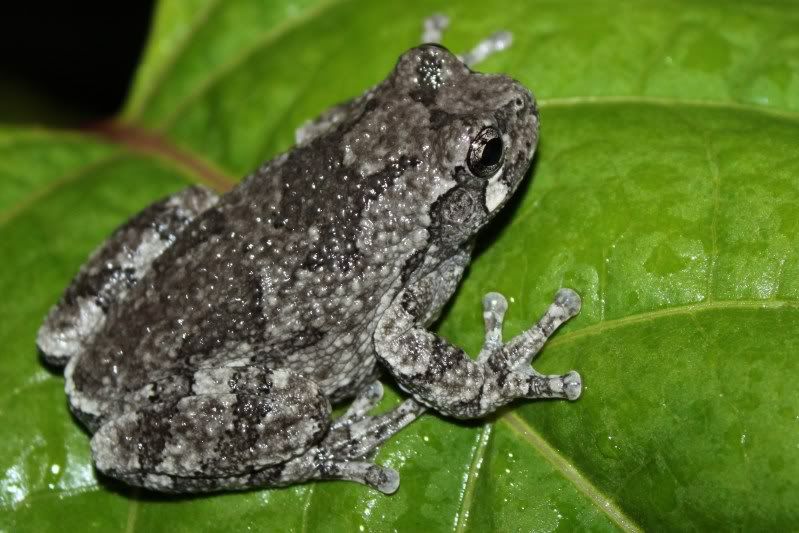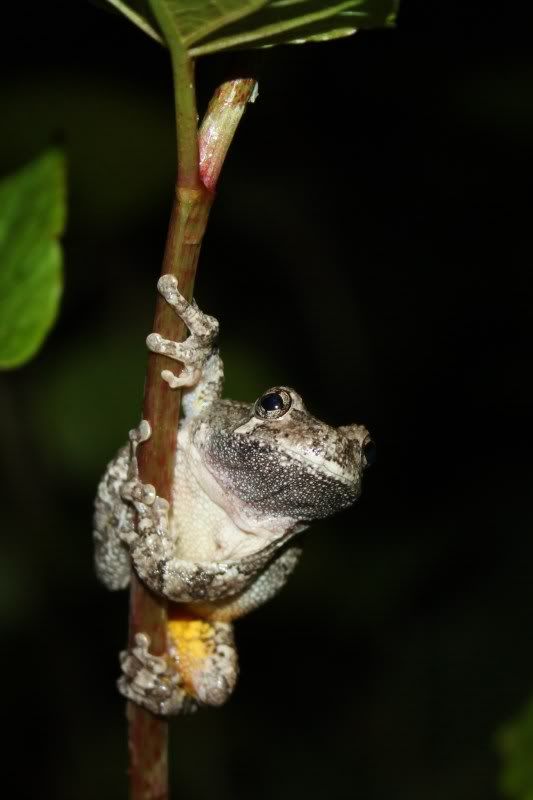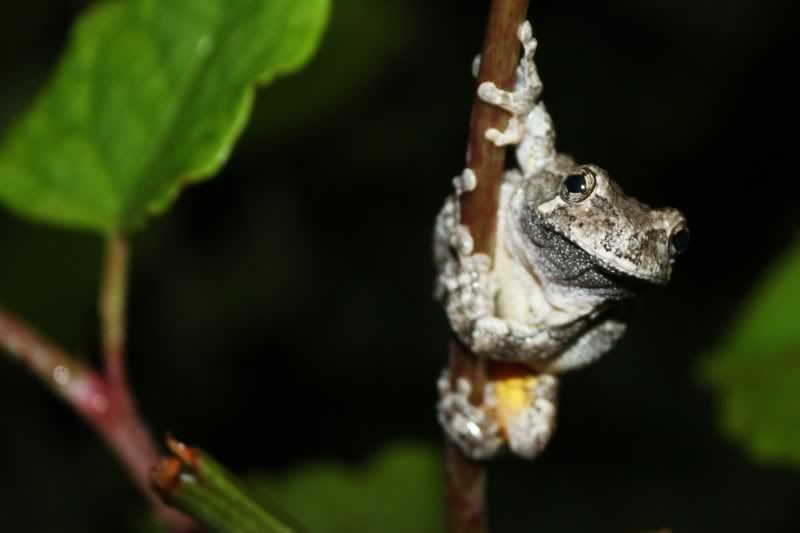 Anaxyrus fowleri
... Fowlers Toad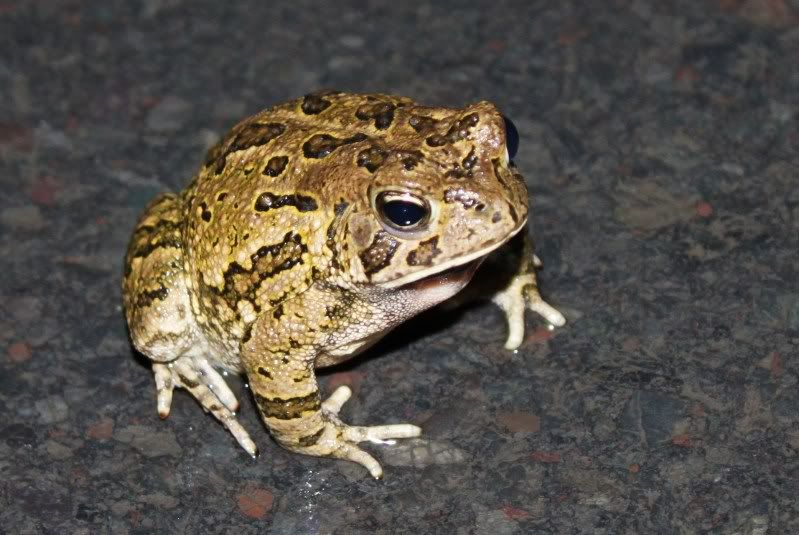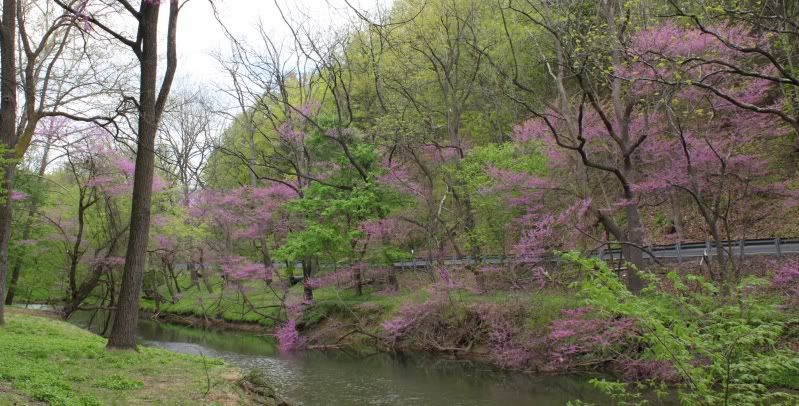 Lithobates palustris
... Pickerel Frog
Chelydra serpentina serpentina
... Common Snapping Turtle (dor)
Back to the foundation, and success! Nate (my middle son) flipped the first milk of the year!
Lampropeltis triangulum triangulum
... Eastern Milk Snake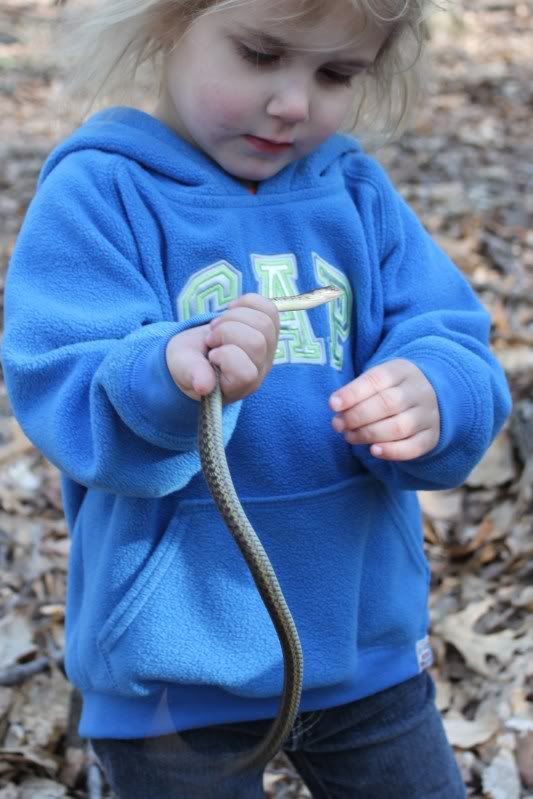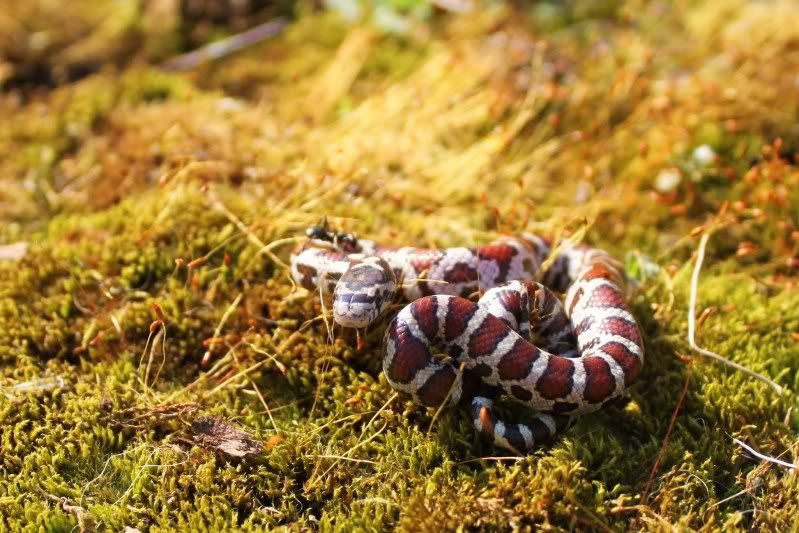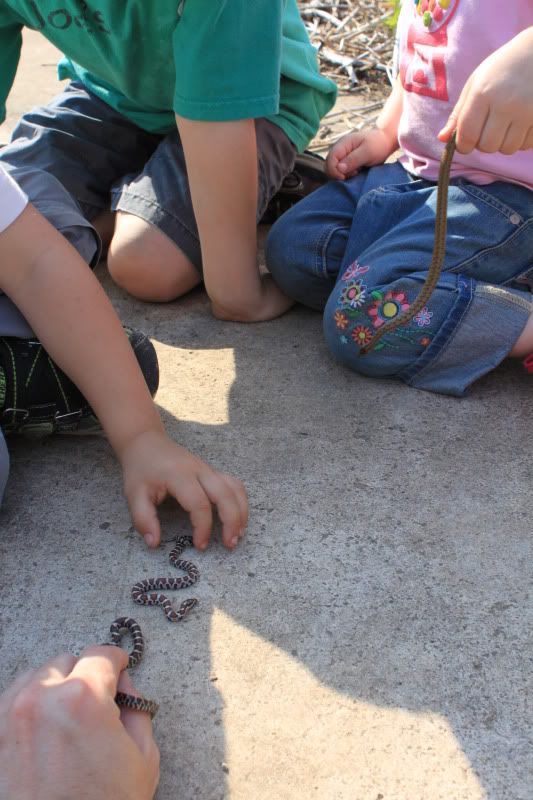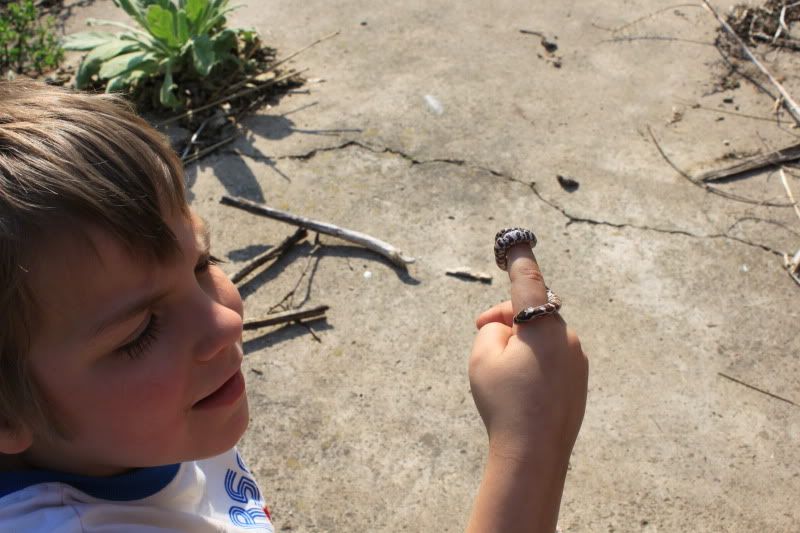 My daughter's first bite ever.
By this little guy. Consider it documented.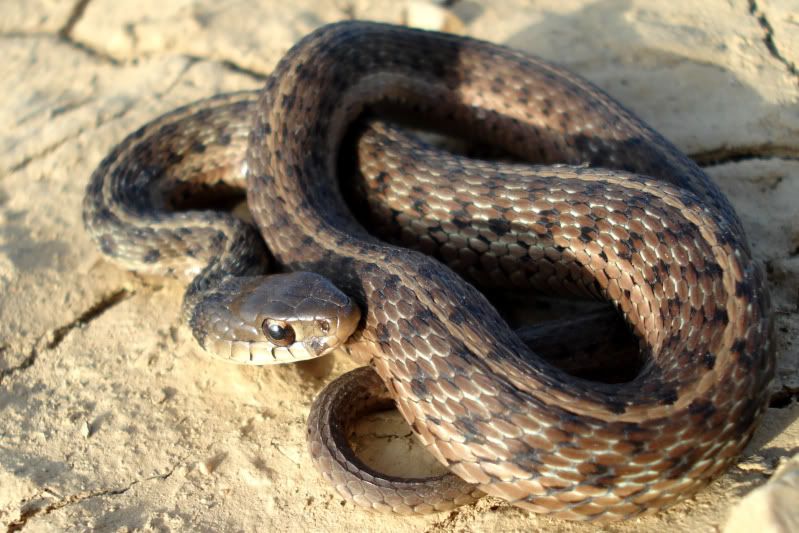 May
May is supposed to be the best snake month in our area. I don't know if that's the case or not, as there are always too many variables. But hearing it from other more seasoned herpers always gets me pumped for the month.
By now I'm ready to take toads and see how far I can punt them instead of taking their picture.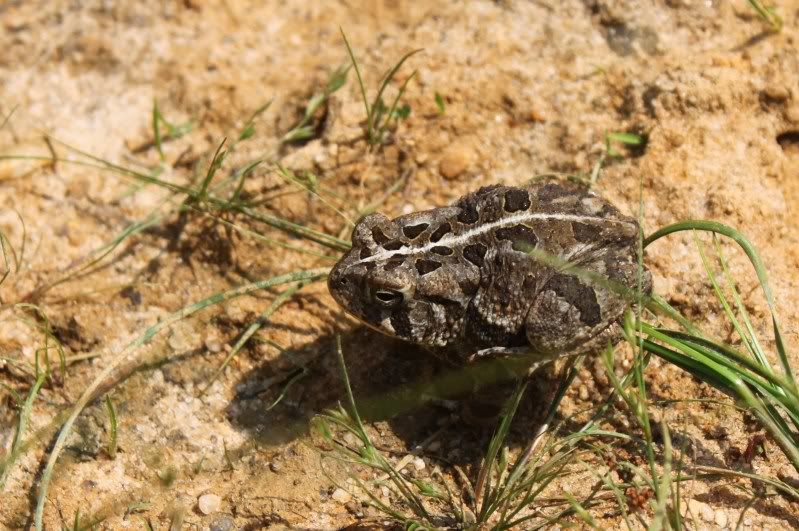 Hemidactylium scutatum
... Four-toed Salamander
Pituophis melanoleucus melanoleucus
... Northern Pinesnake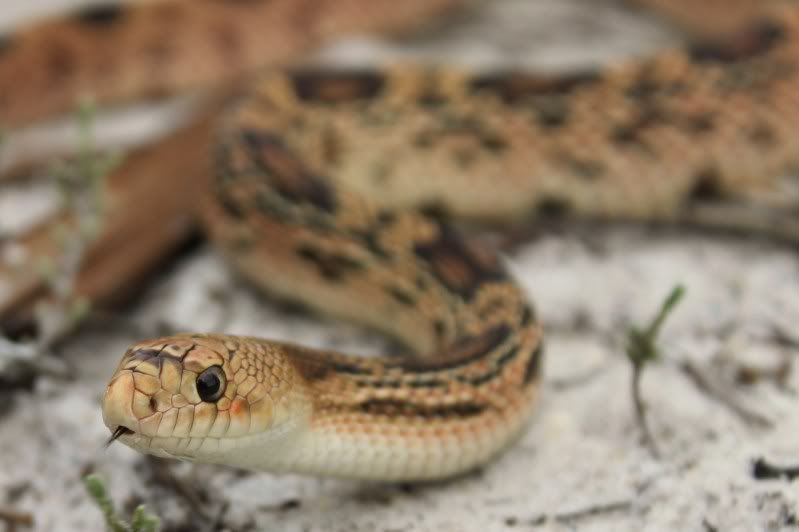 Scaphiopus holbrookii
... Eastern Spadefoot (metamorphs)
Some kinda egg...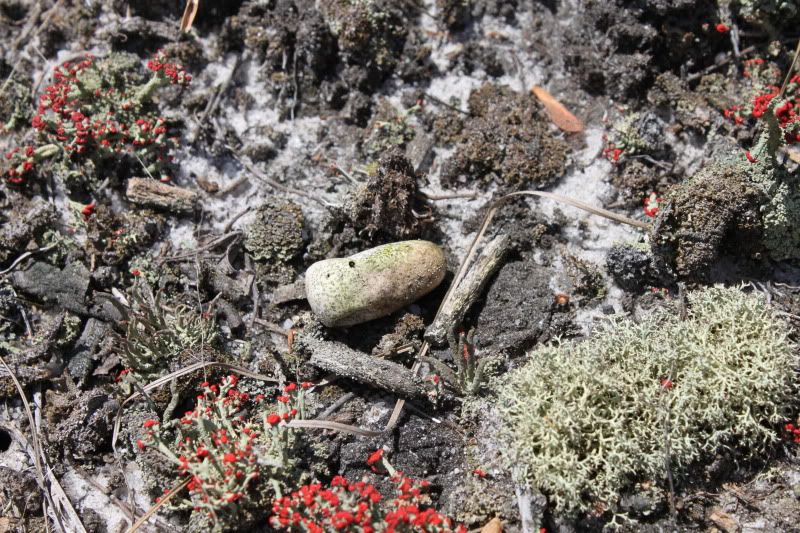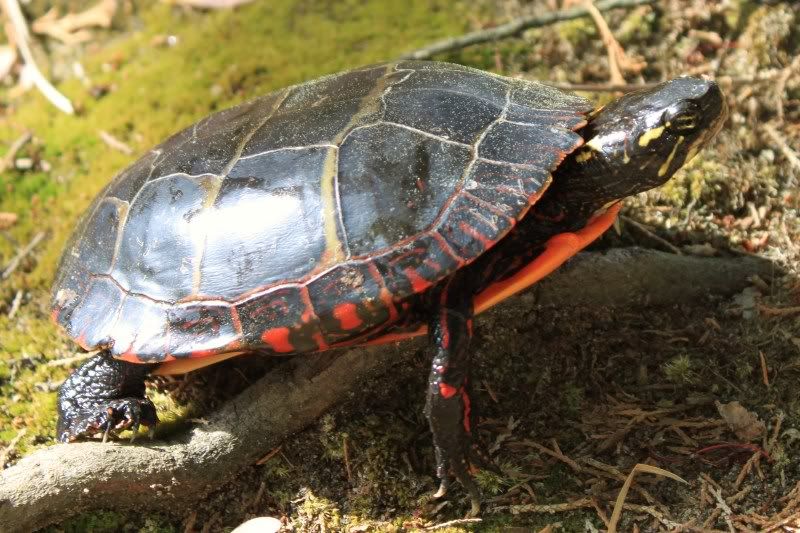 Finally, an adult after the larvae way back in January...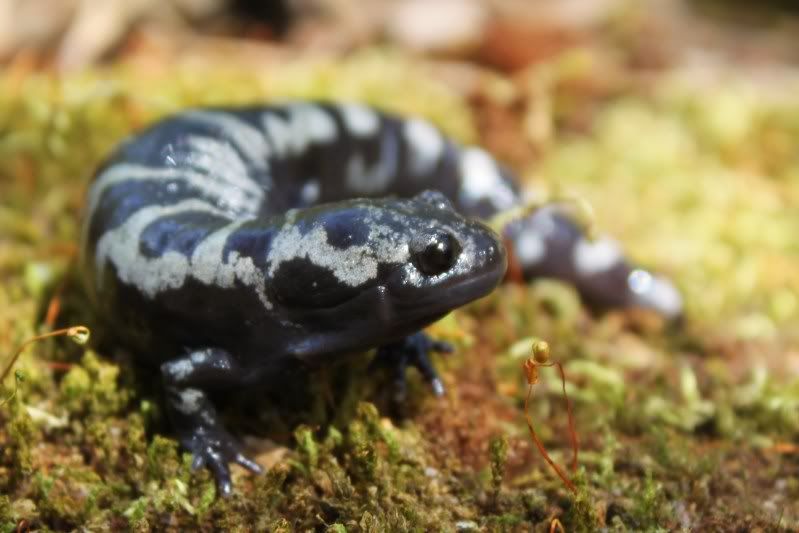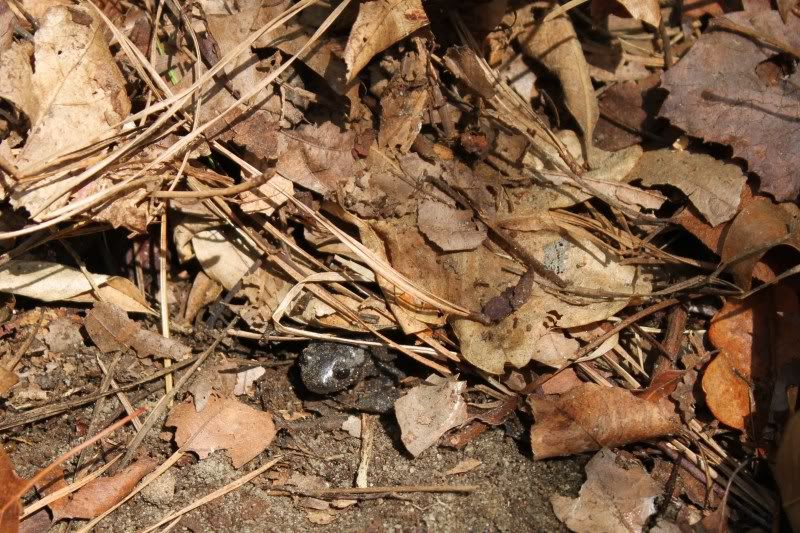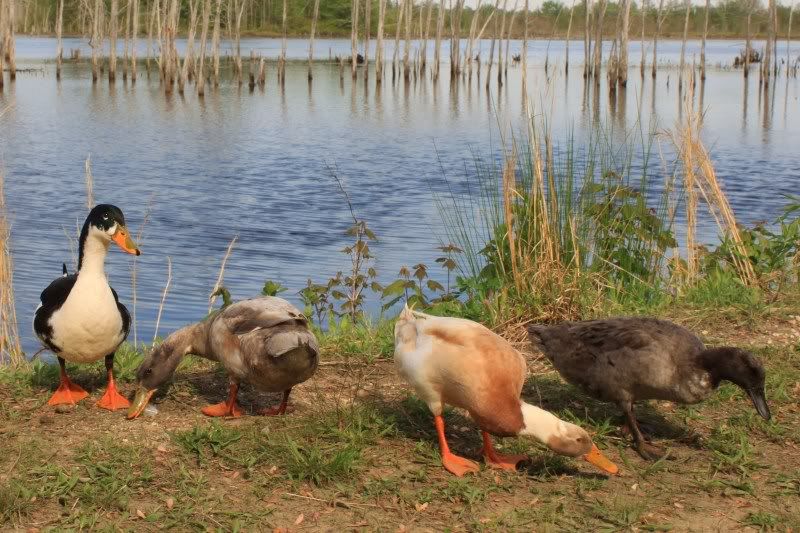 Carphophis amoenus amoenus
... Eastern Worm Snake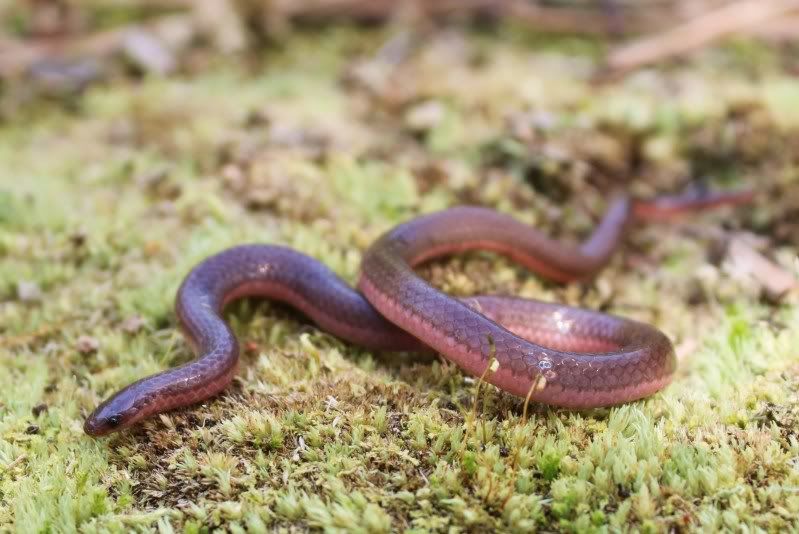 Ambystoma tigrinum tigrinum
... Eastern Tiger Salamander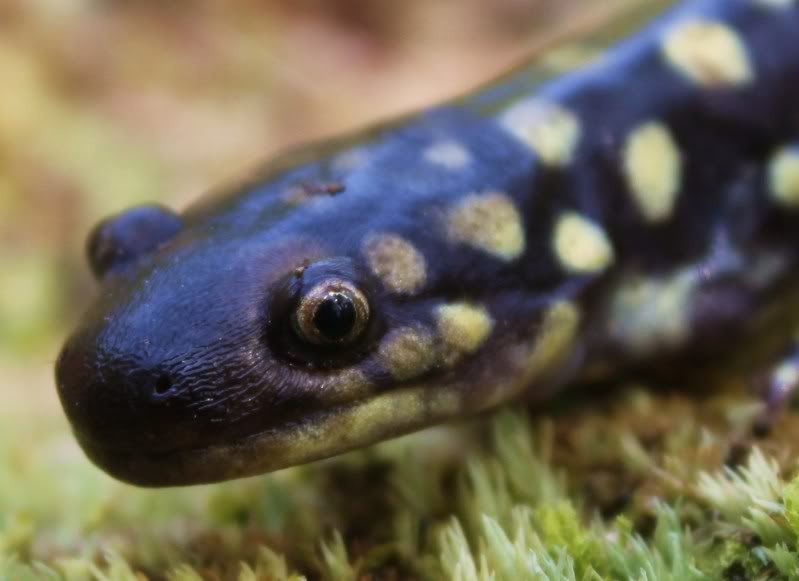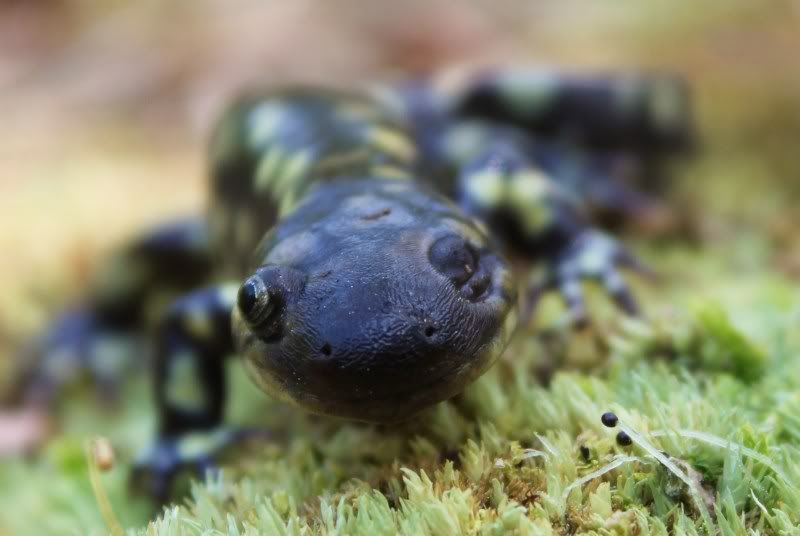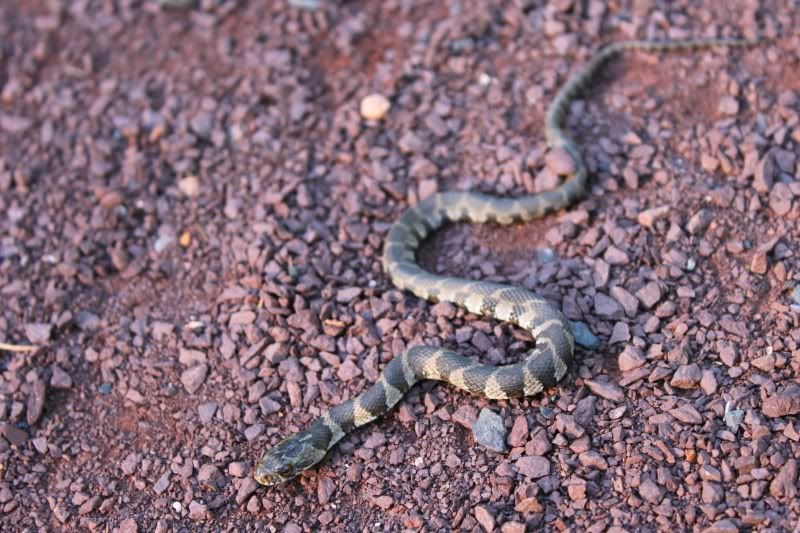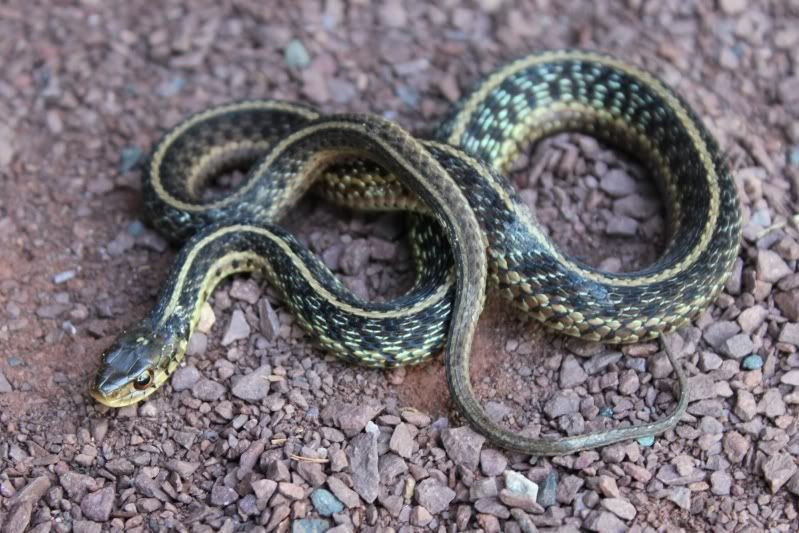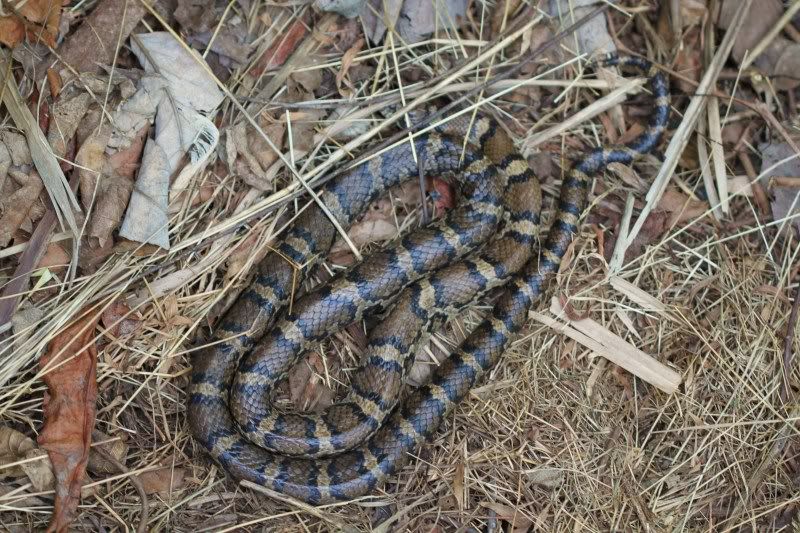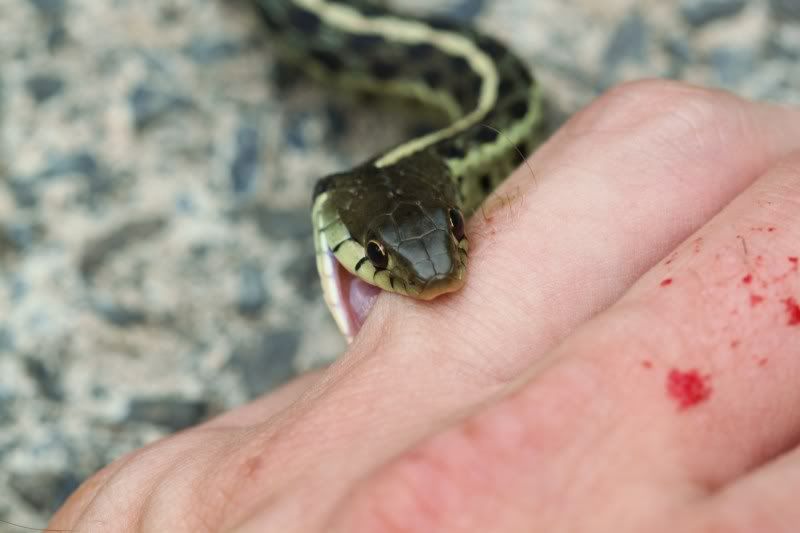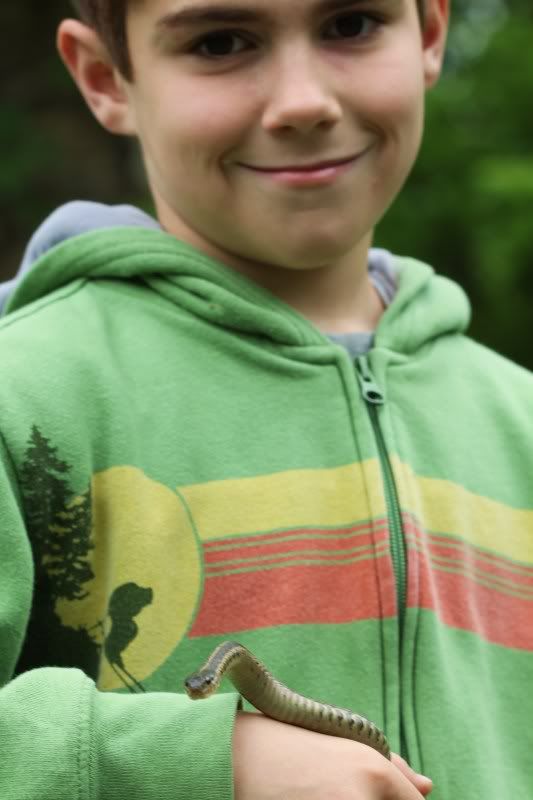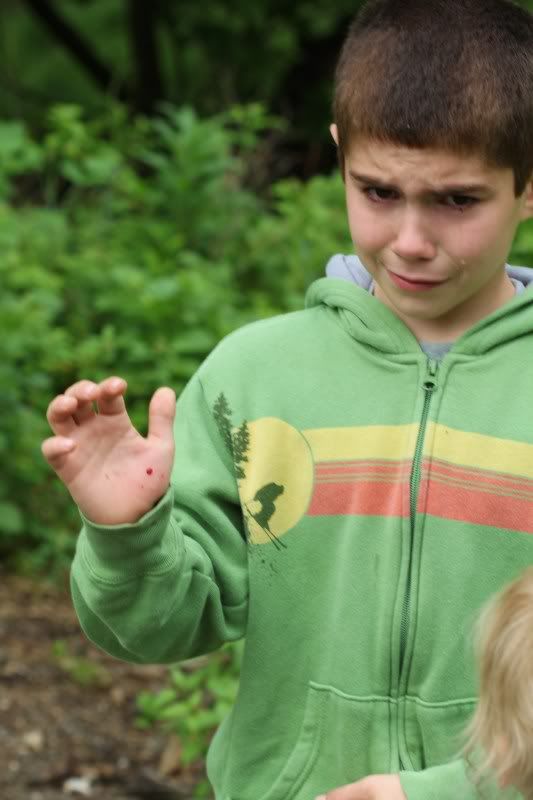 Not exactly winning the beauty award...
I thought herps were hard to pose. They ain't got no legs, Lt. Dan. Try getting one of these frigging things to sit still.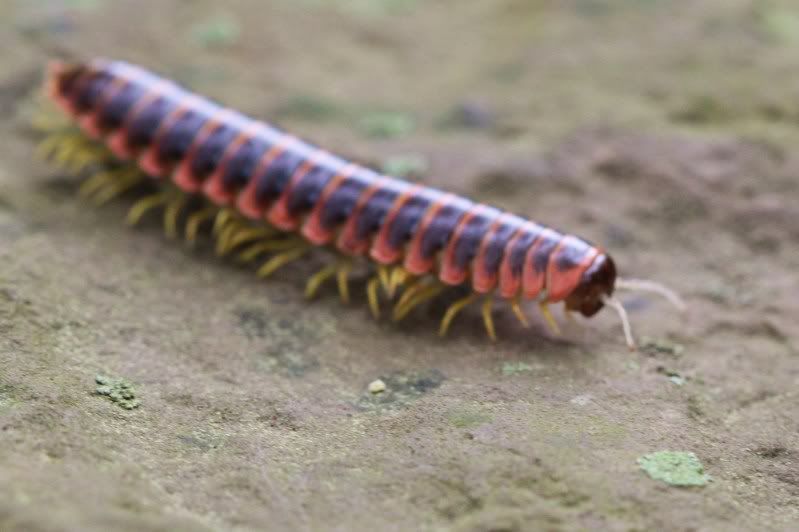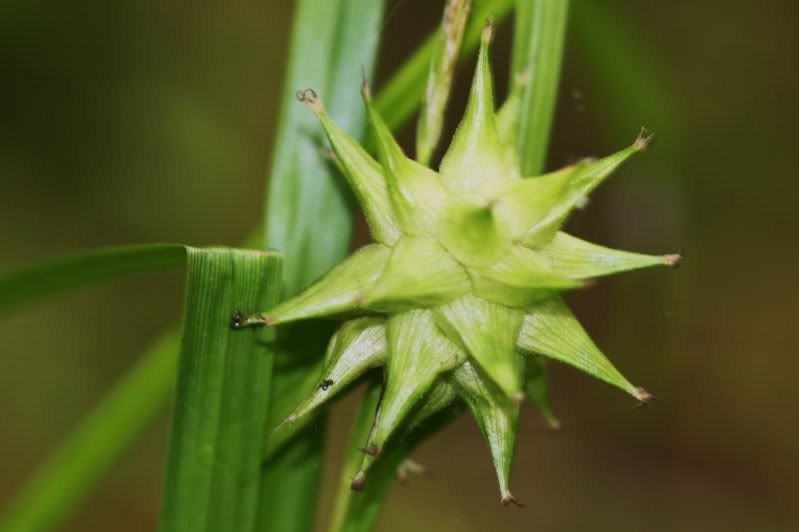 Found some new locations for milks. Would it be a LECH thing to say that excites me?!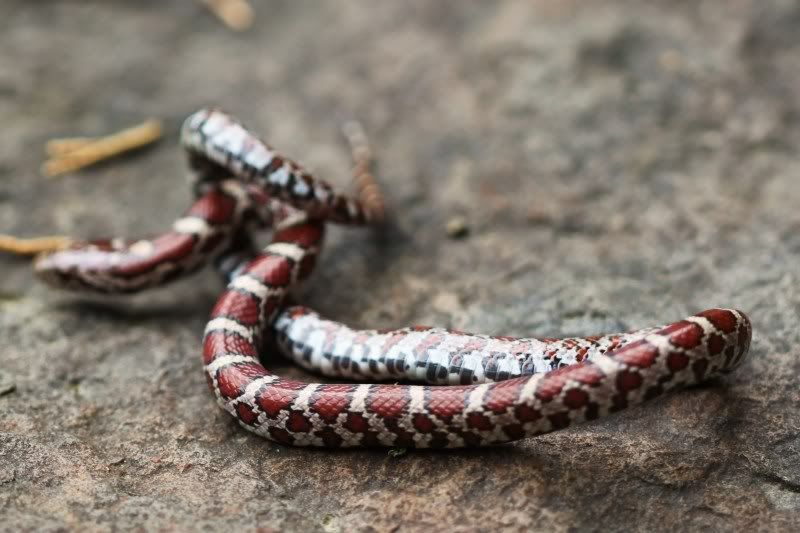 Racers everywhere!
Coluber constrictor constrictor
... Northern Black Racer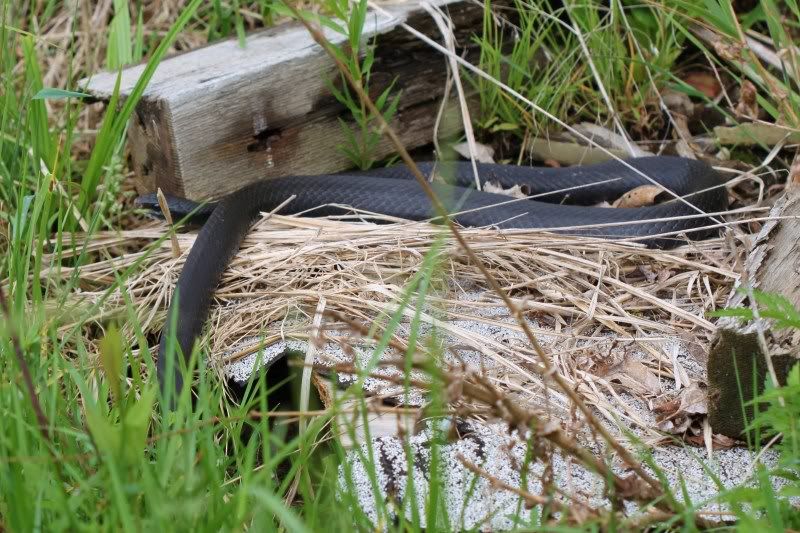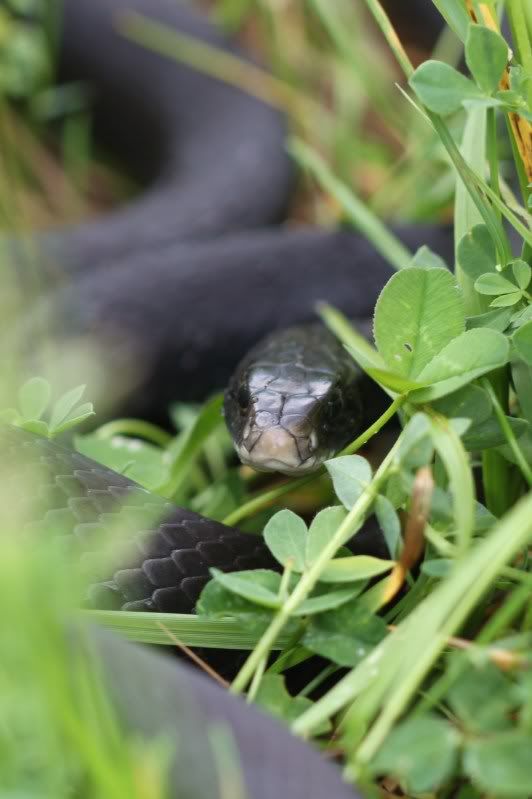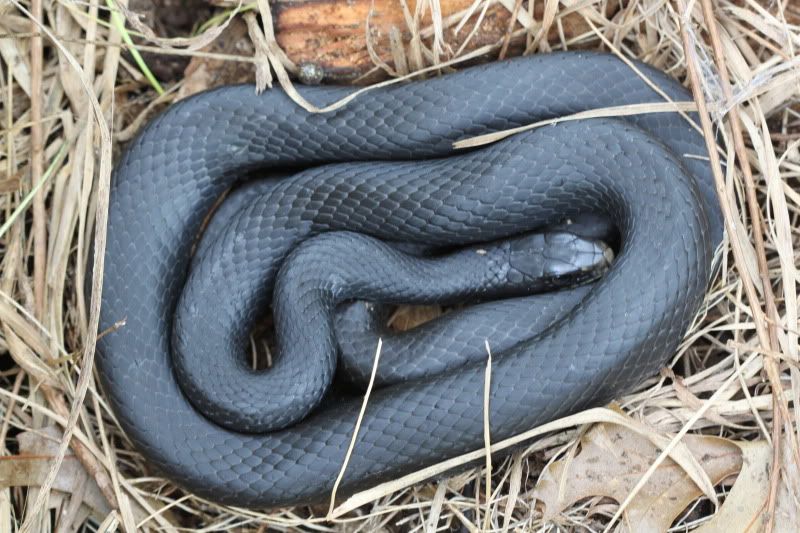 Sad... This Eastern looks like it may been retaining a lot of red as an adult.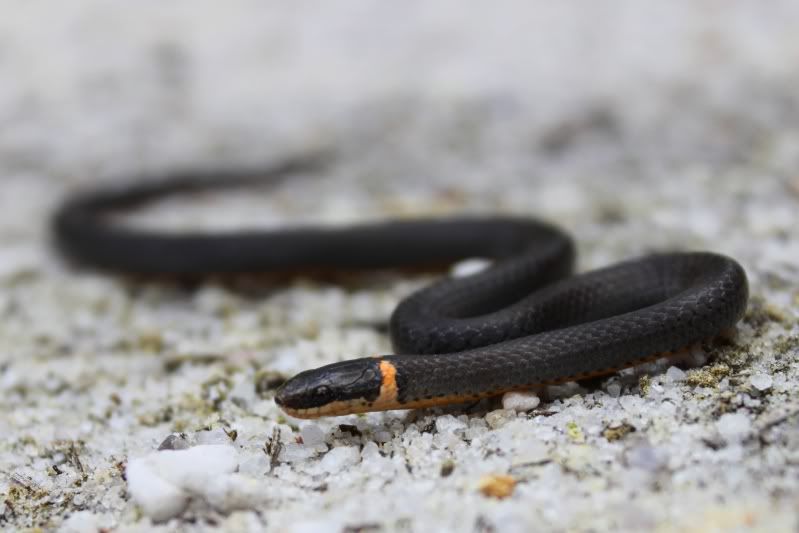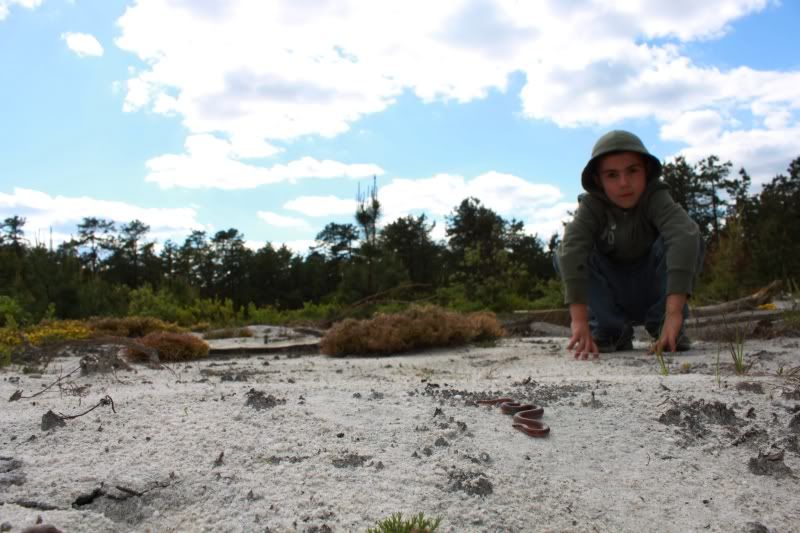 Storeria occipitomaculata occipitomaculata
... Northern Red-bellied snake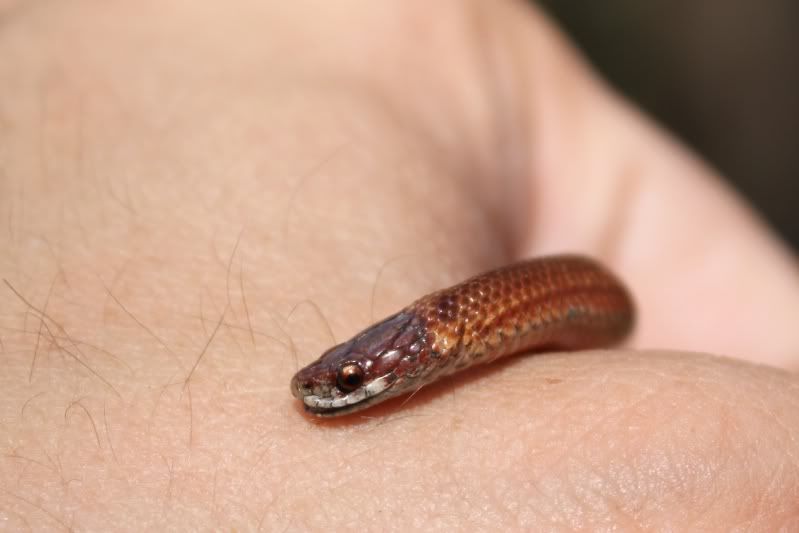 Bloodsuckularia muthafugga
... Bastards
My favorite herping picture EVER.
Agkistridon controtix mokasen
... Northern Copperhead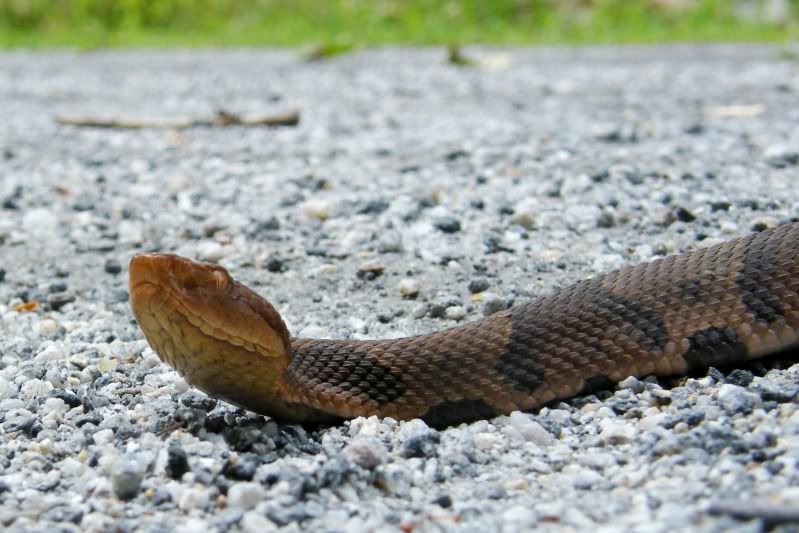 Pantherophis obsoletus obsoletus
... Black Rat Snake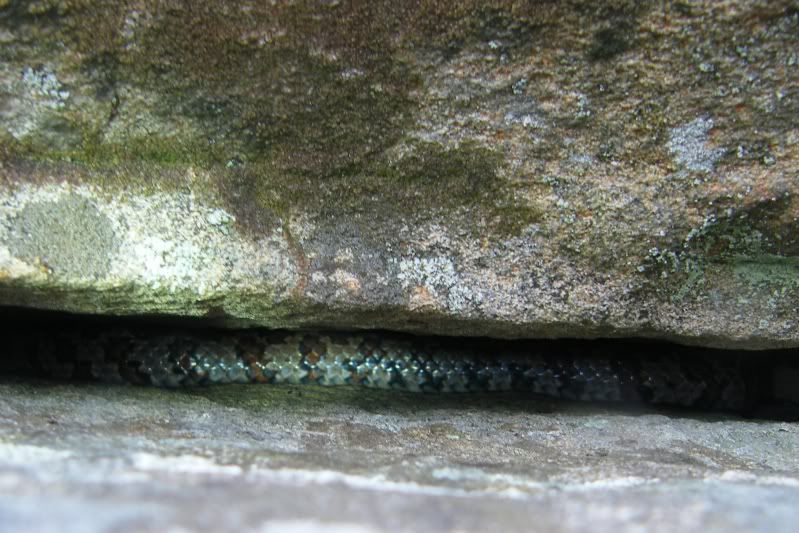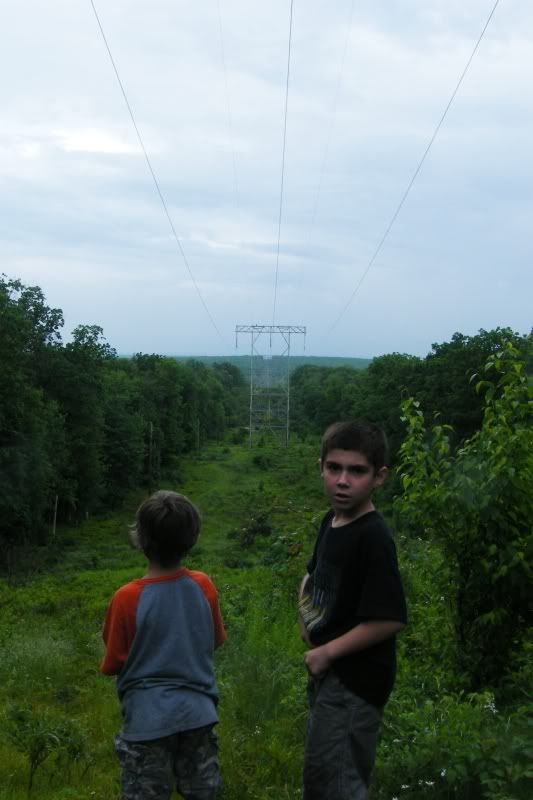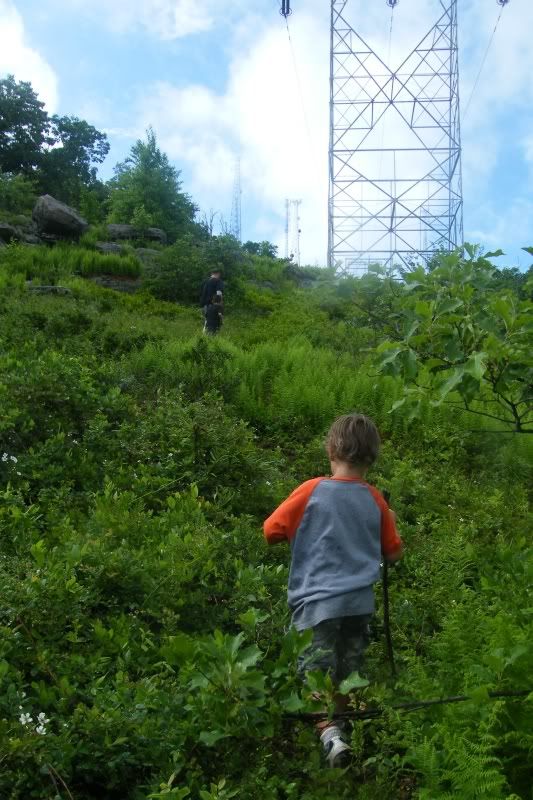 Crotalus horridus
... Timber Rattlesnake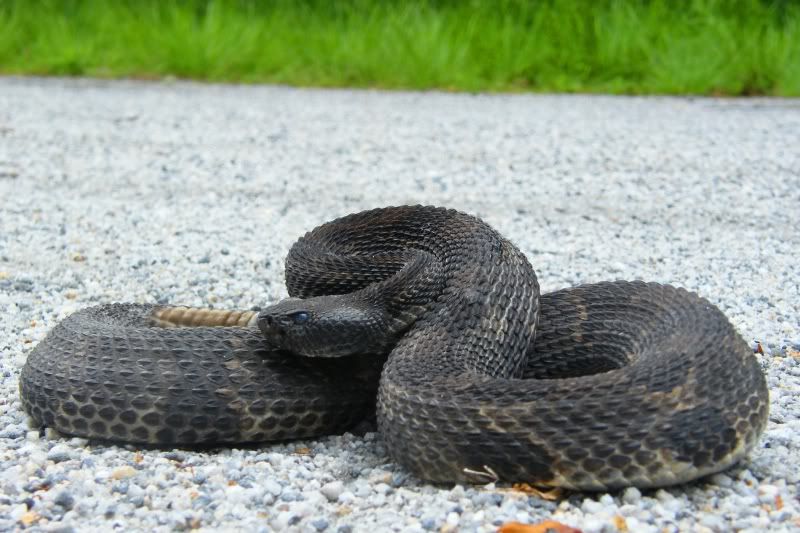 Probably my second favorite herp picture ever. Just needs my daughter, but I don't take her actively searching for anything dangerous. She doesn't listen.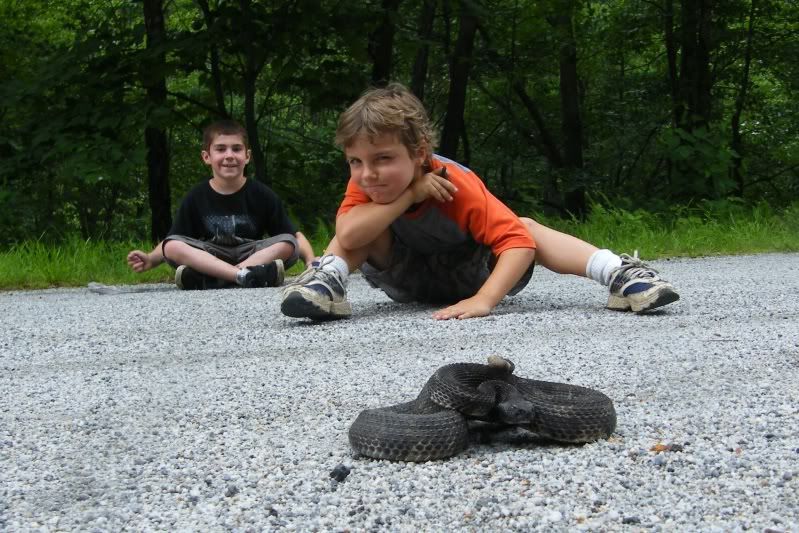 Red eft
Instead of herping, sometimes I go parasiting. It's much more productive.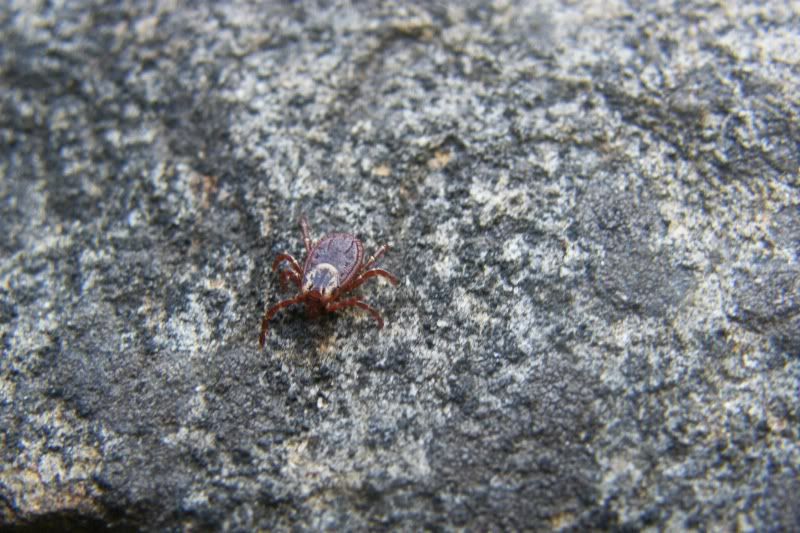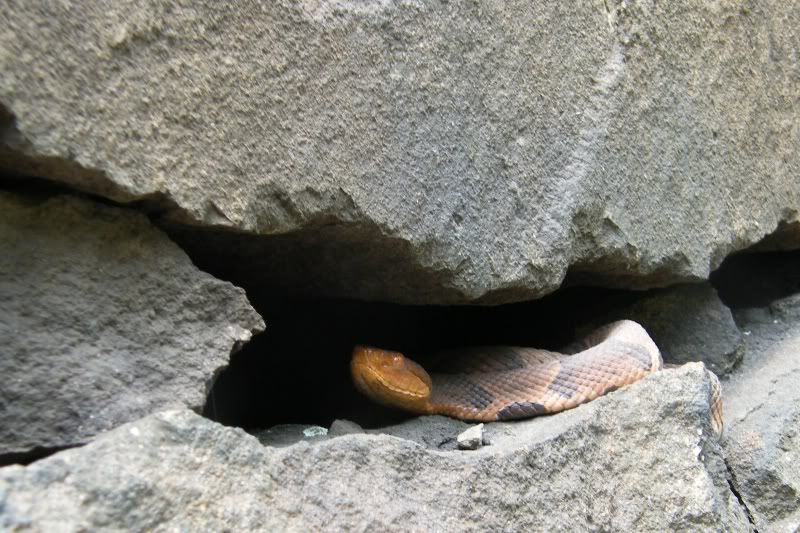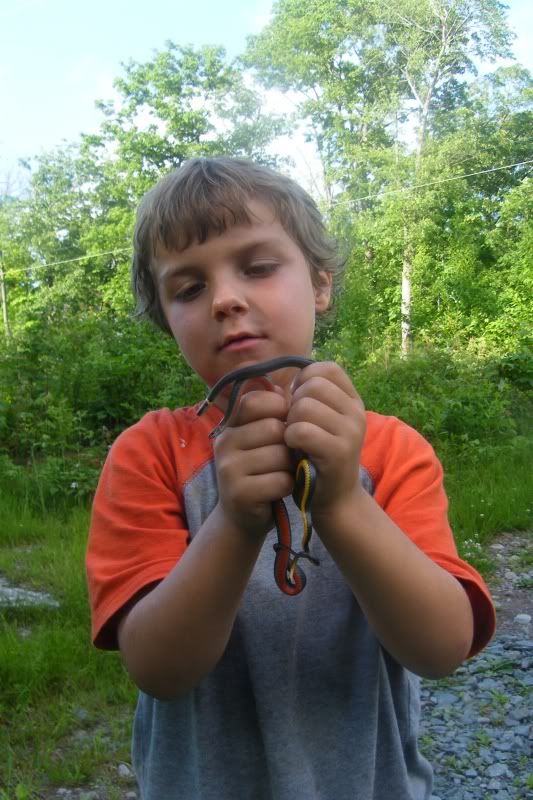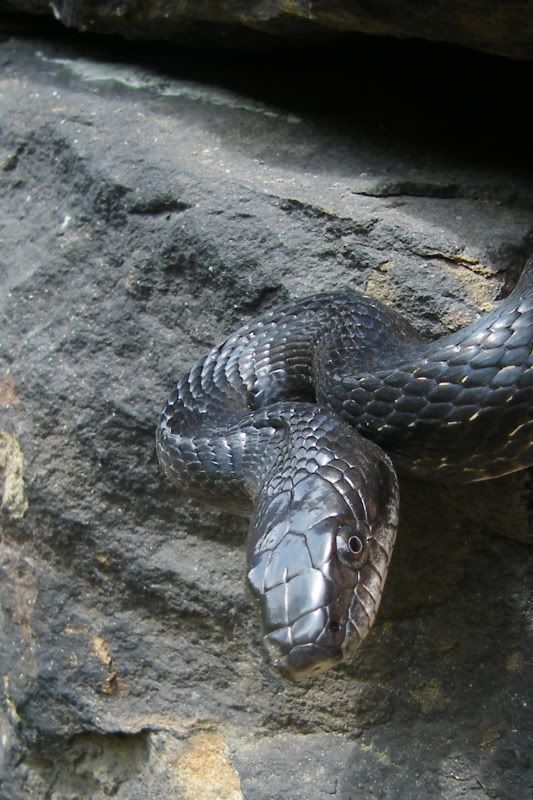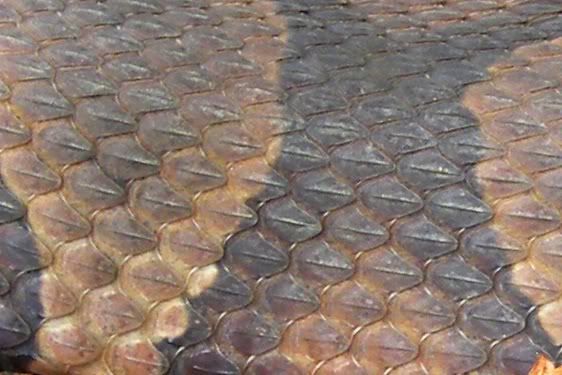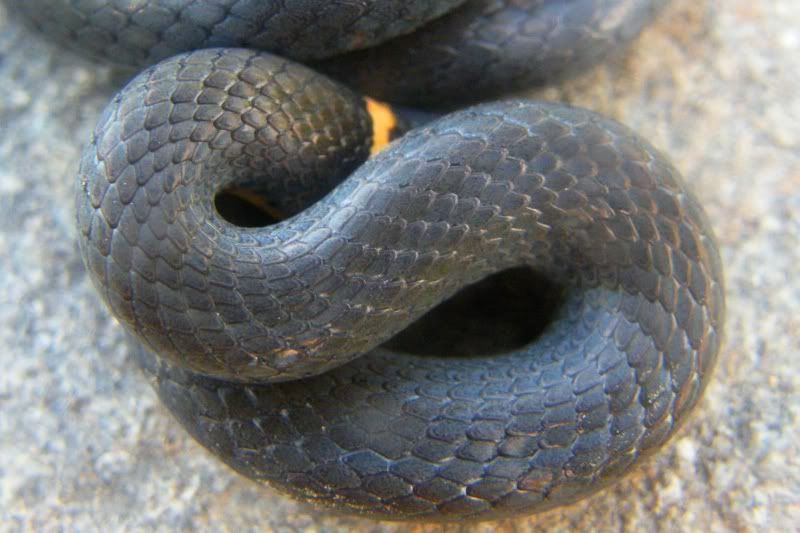 One trip home from the Jersey shore.

---This wasn't even bad.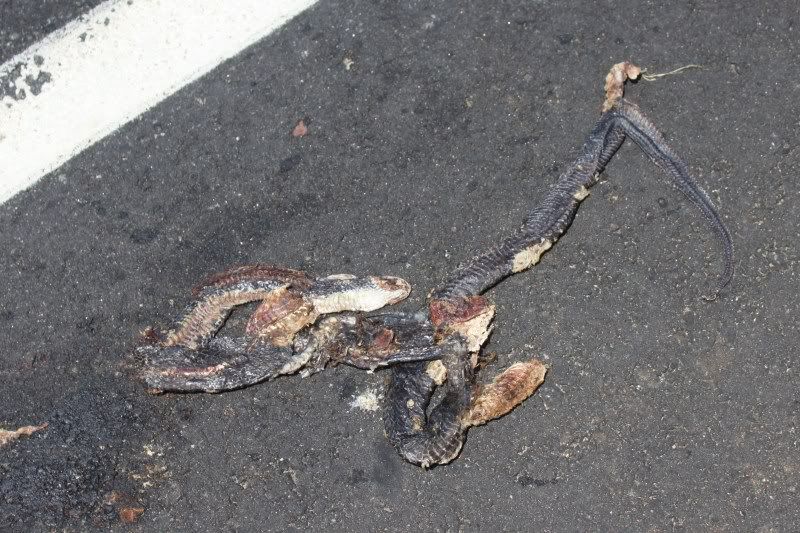 Terrapene carolina carolina
... Eastern Box Turtle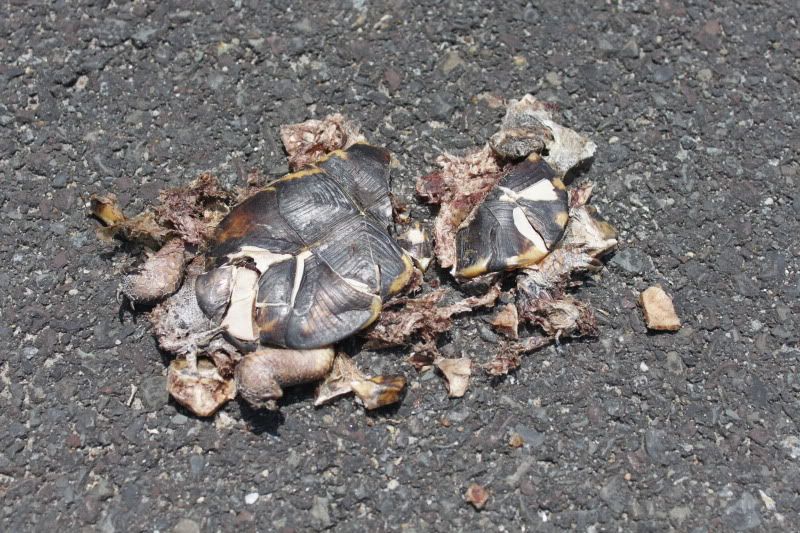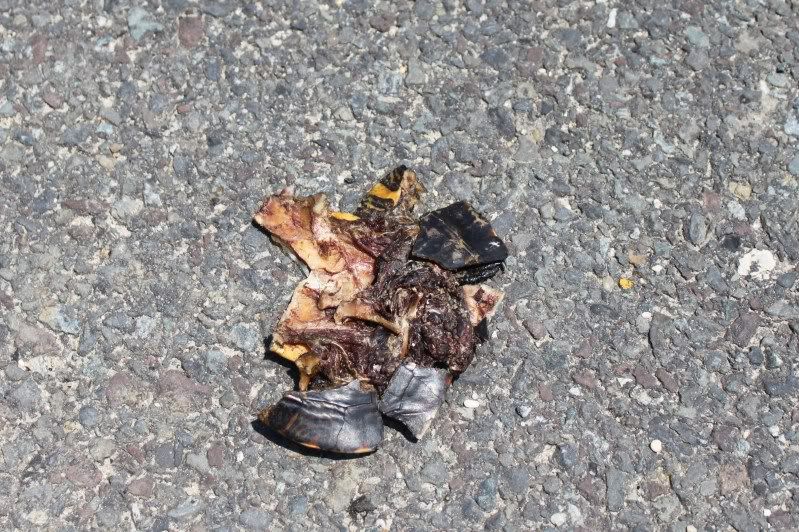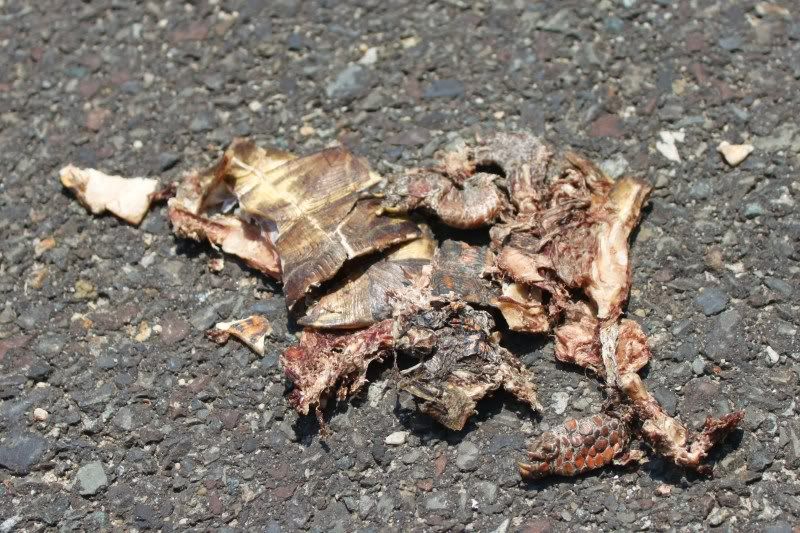 Malaclemys terrapin terrapin
... Northern Diamond-backed Terrapin
Plestiodon fasciatus
... Five-lined skink (Yeah, I know... the picture sucks. I wasn't quick enough.)
I also took a trip to Vegas for a week and rounded up a couple of lifers. I might rebuild that post for nostalgia's sake another time. Meanwhile, I'm almost done.
June
June is still a good time to find snakes in my area, but as it starts getting hotter, you have to be more creative and picky with your timing. Every year, I get a little better. This year, I picked the perfect day, timing, and location for rattlesnakes. Here is the result: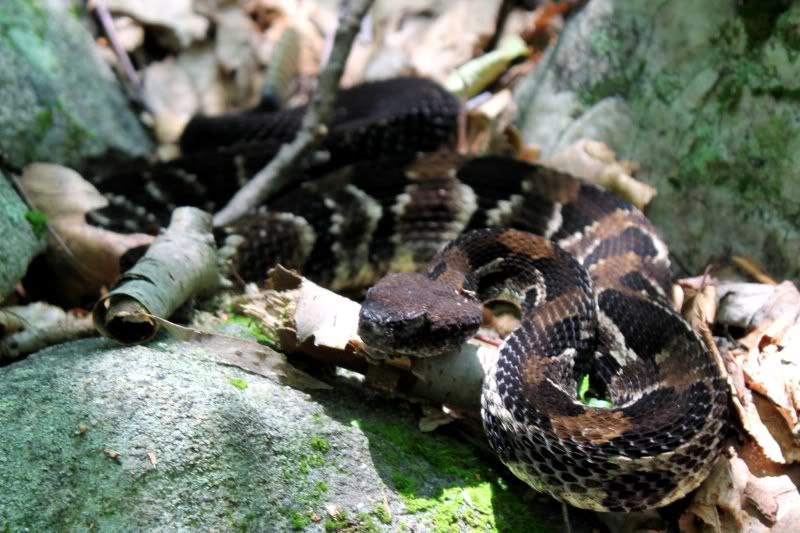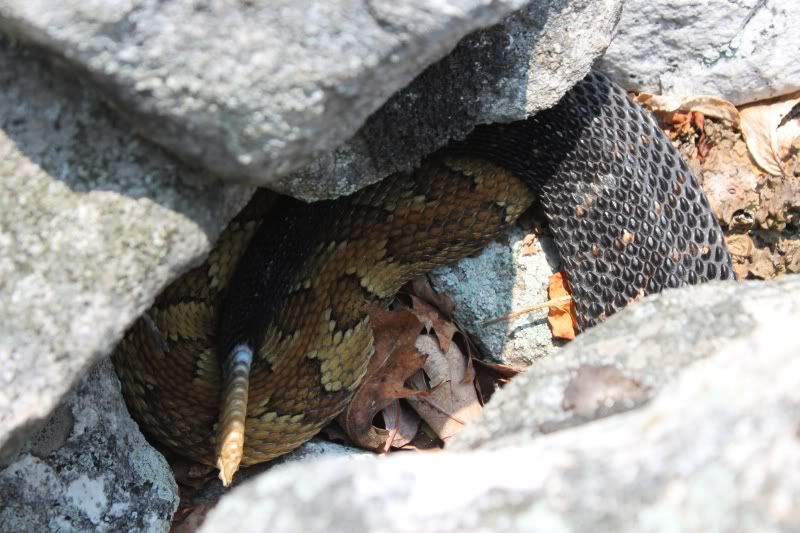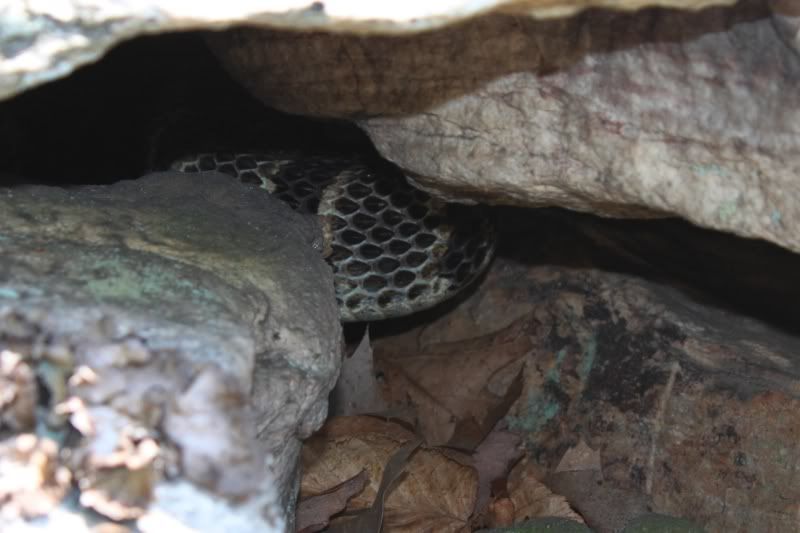 Mountain Laurel
Anywhere there was water, baby Americans were hopping.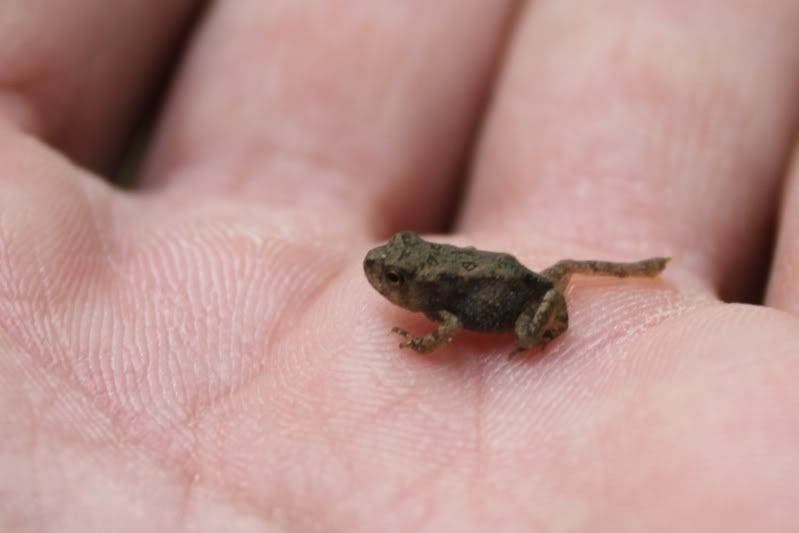 Struck out on wood turtles here: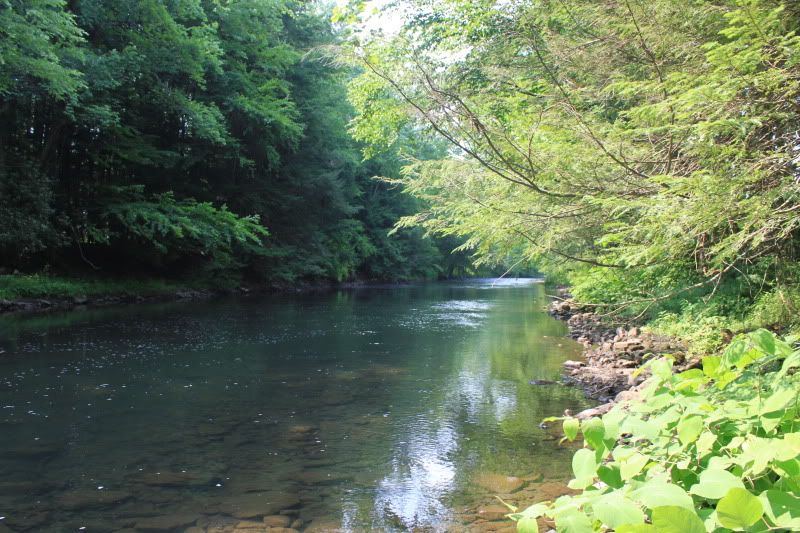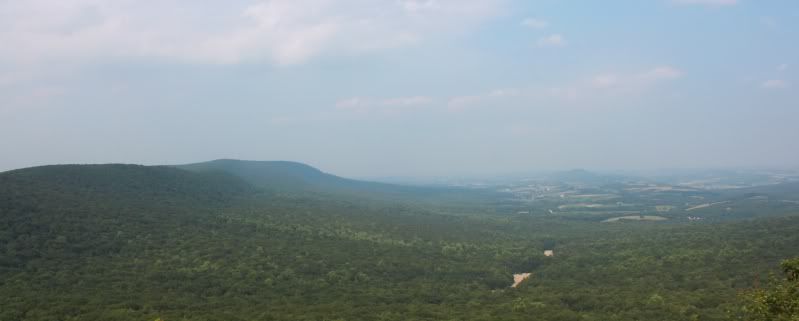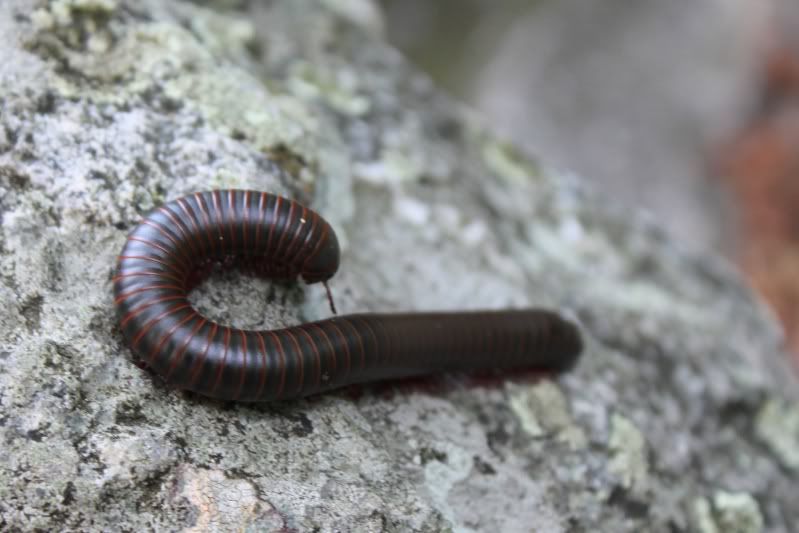 June was a cool month due to the fact that I had a five snake streak in which each species was the largest I had ever found, relatively. Here's the streak, in order.
1. Garter
2. Milk (It was raining out, hence the pics in my truck. I don't want anymore pets; I have kids. They are enough.)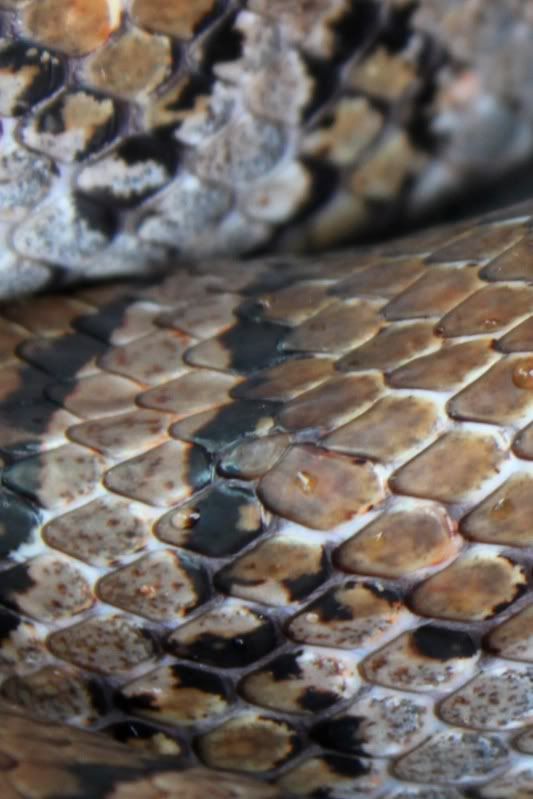 3. Racer (For whatever reason my girlfriend didn't want me posing this one on the seat next to her, so she snapped pics from inside the truck.
)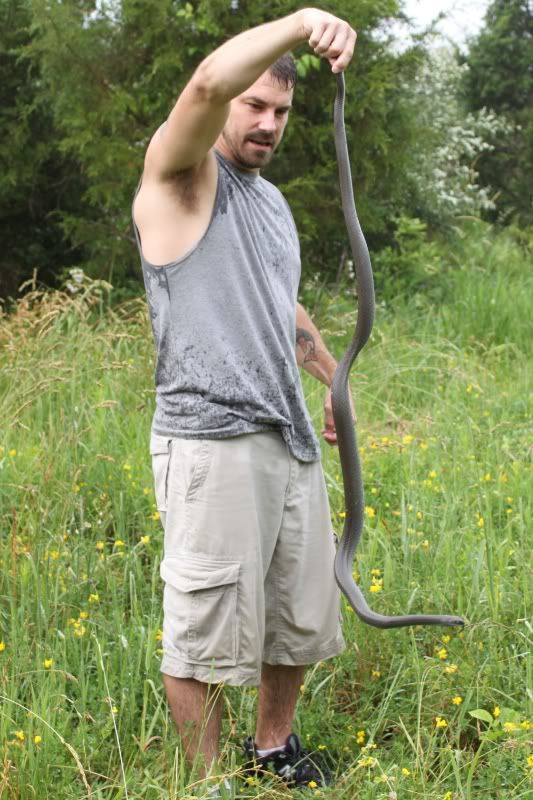 4. Pine
5. Black Rat (Currently my largest snake to date.)
Then I ruined the streak by flipping a stupid, average-sized worm snake in the dark. DOH!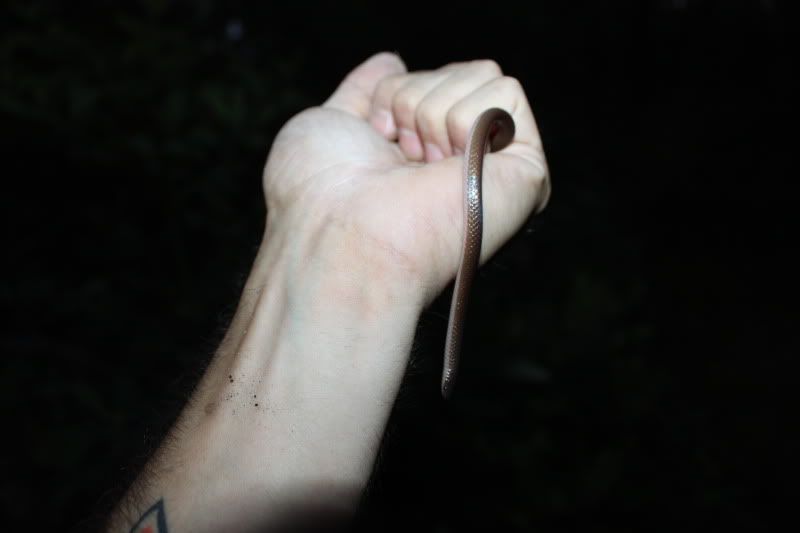 June also brought me my biggest heartbreaker... A DOR Coastal Plains Milk. The only one I have found.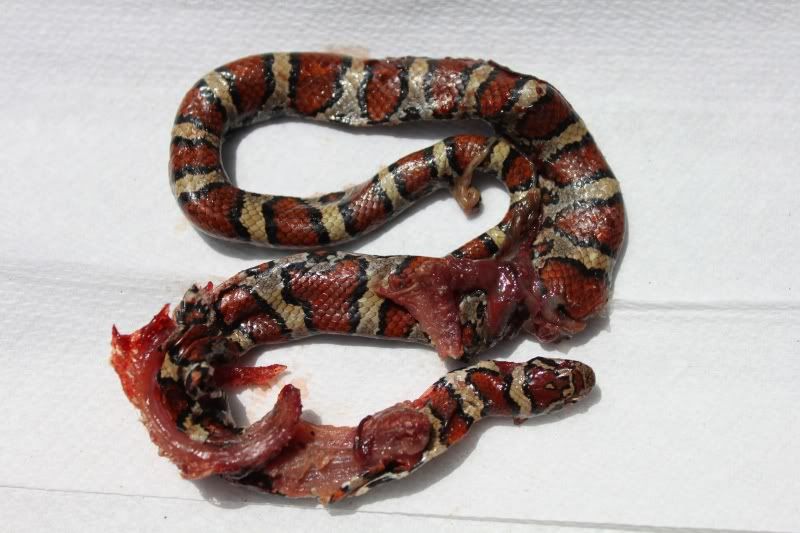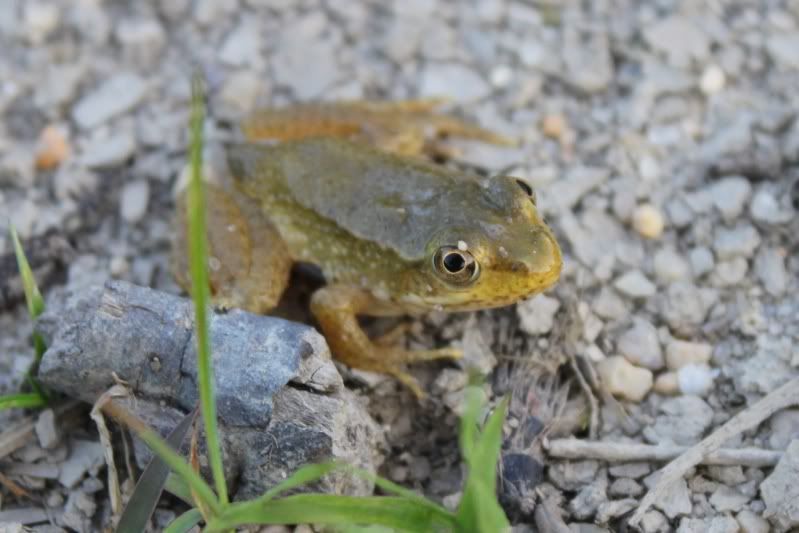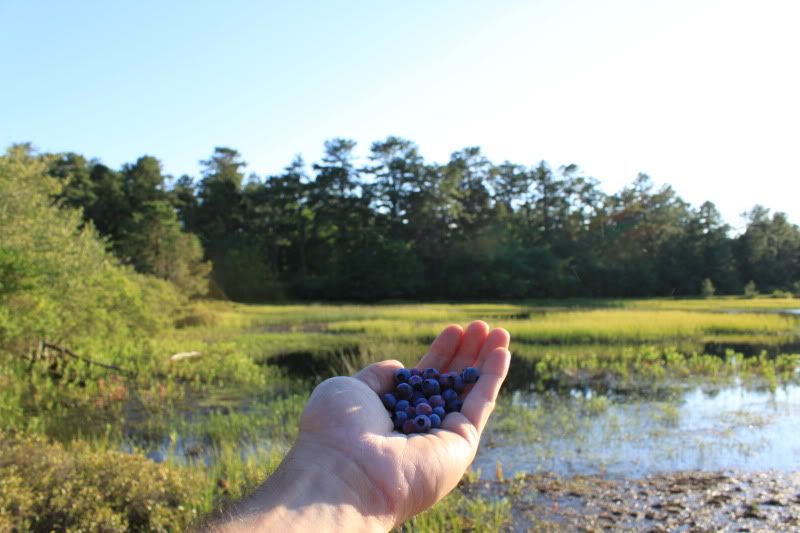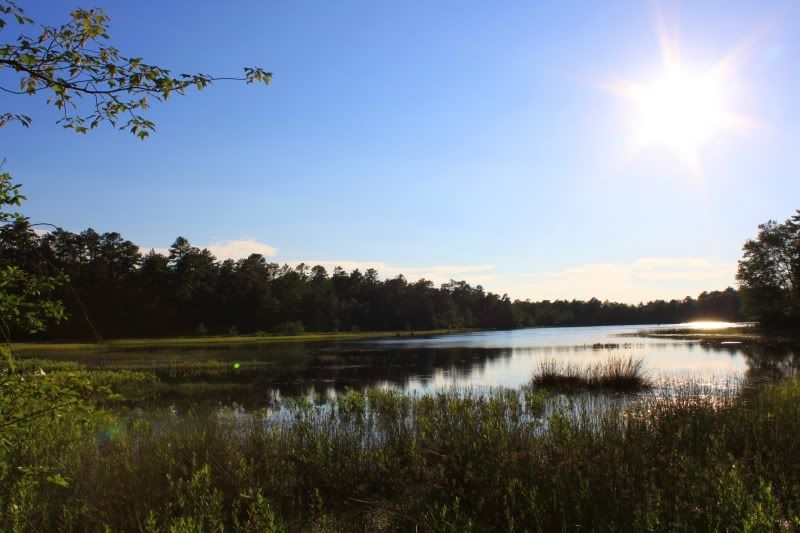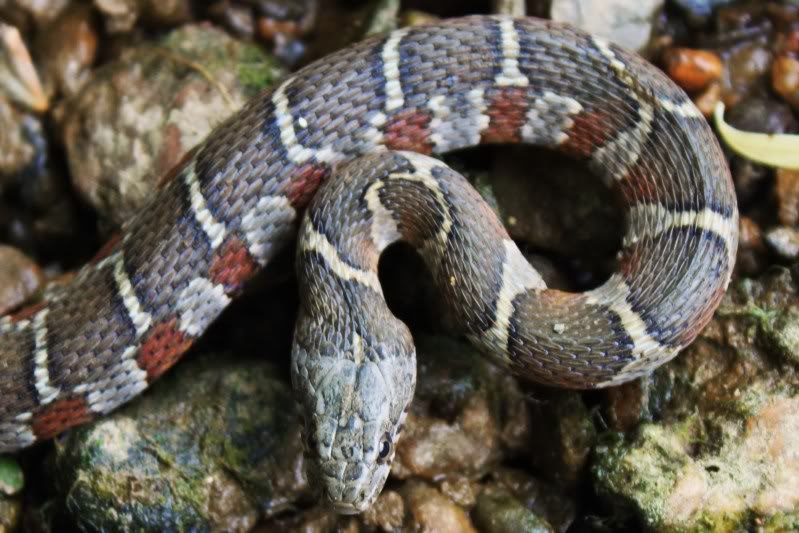 Eurycea longicauda longicauda
... Long-tailed Salamander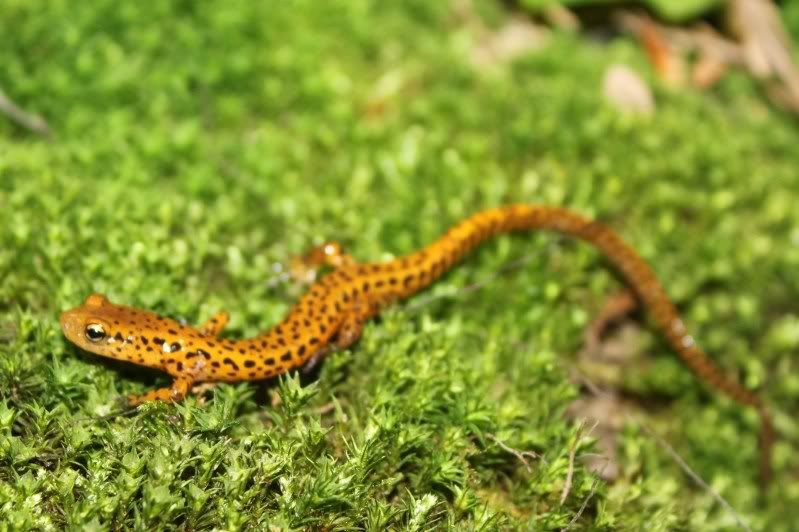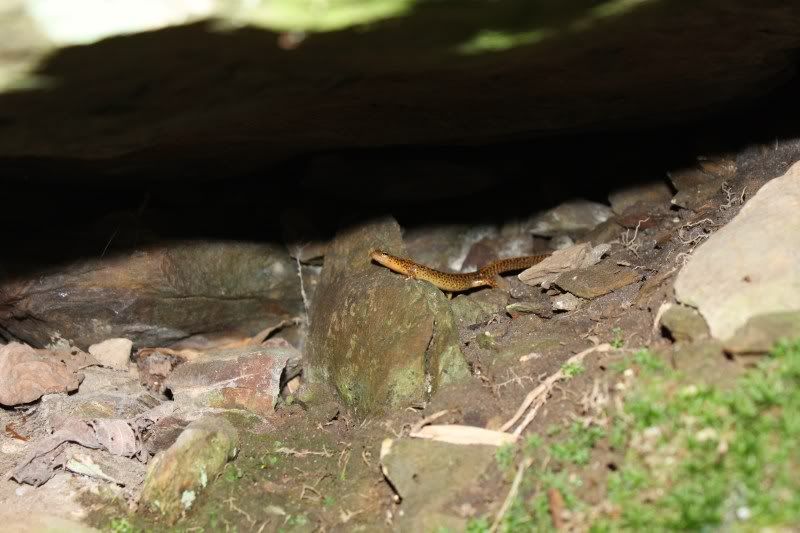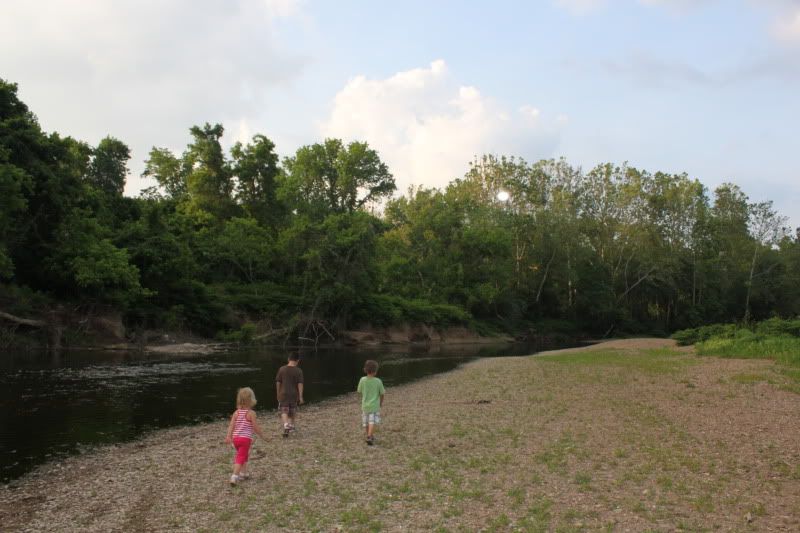 And that closes the book on the first half of 2010.
If you actually made it through this, HIGH FOUR!
Later,
Bob