Ladies and Gentlemenschs,
here's the second installation of my two-part post filled with random Borneo photos (first part
here
).
Asian Forest Scorpion (
[Heterometrus longimanus
). This was the first time we ever saw a scorpion in the wild (in Taiwan they only exist in the extreme south), and it blew our minds. Not only did we find it in a manicured park in downtown Kuching, with more park benches and rowboats than trees, but, as you can see, it was also sitting in a tree, about three meters from the ground. While I was photographing it, it suddenly disappeared from my lens view, not to be seen again. We thought he'd jumped into the grass, and we searched the area, but nothing doing. Later, on the way back, we passed that tree once more, and there he was again! As soon as he saw us, he did his disappearing trick, and this time we saw his escape route: he lived in that tree hole right behind him! After years of seeing pix of ground-bound desert scorpions here on FHF, a frickin' tree in the middle of a city park was the last location we expected to find a scorpion....especially such a huge one.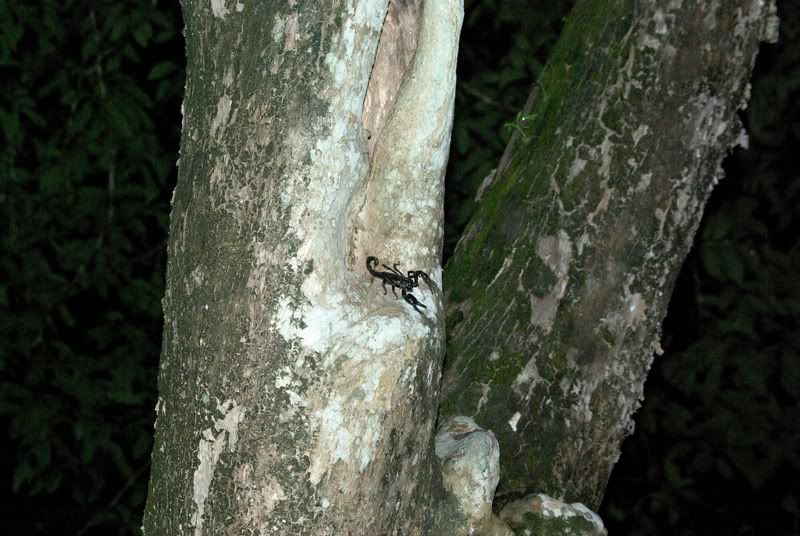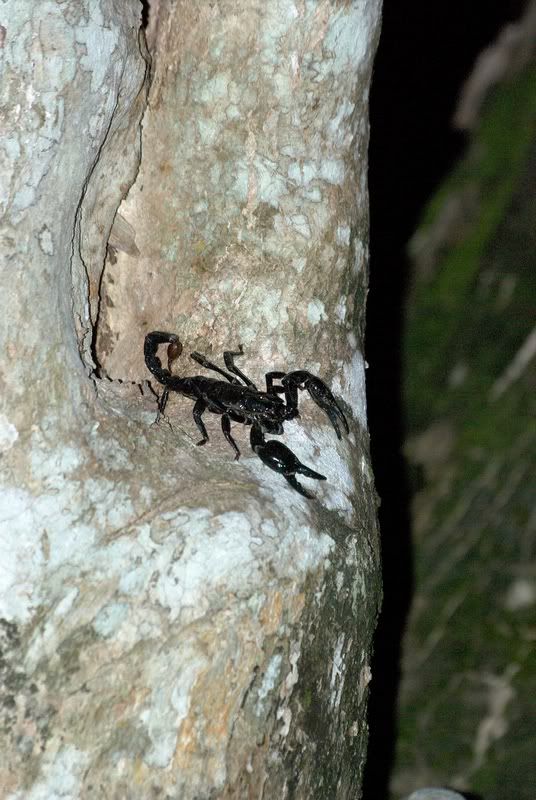 Silvered Leaf Langur (
Trachypithecus cristatus
)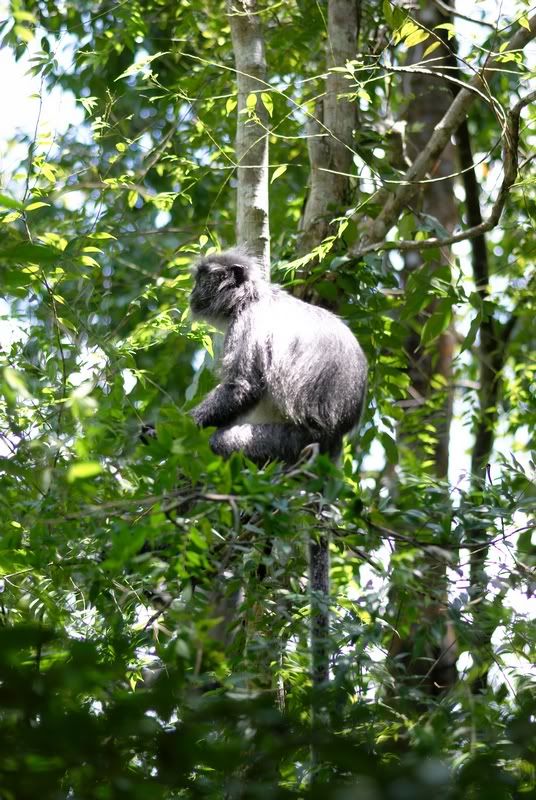 More light!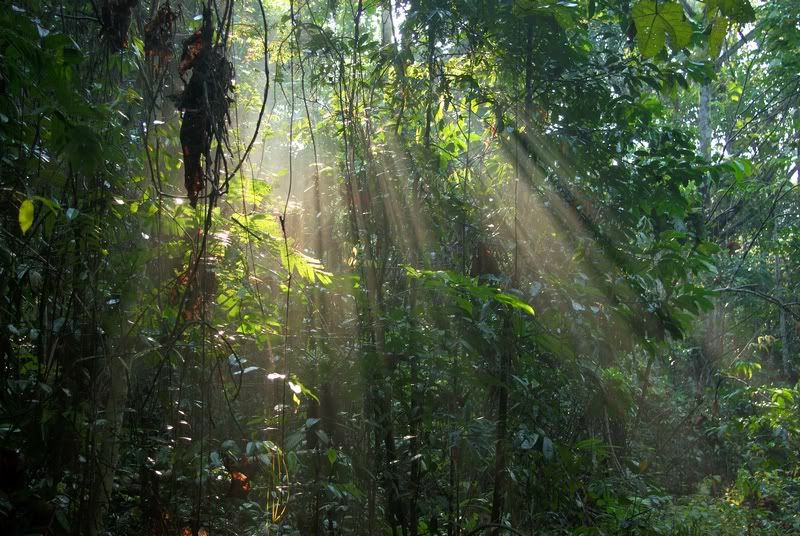 Nepenthes are one of the many reasons I moved to Sarawak, and they can be found in a lot of places. For the non-initiated,
N. ampullaria
pitchers in captivity rarely exceed the size of a small pigeon egg, and they never climb, either. The plants on the ground shown here are the ones where we found
Microhyla nepenthicola
during
our first night walk
about a month ago.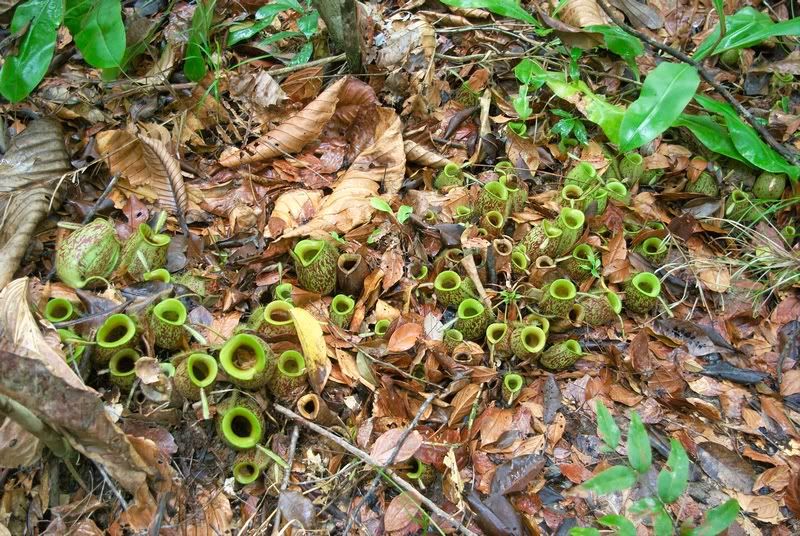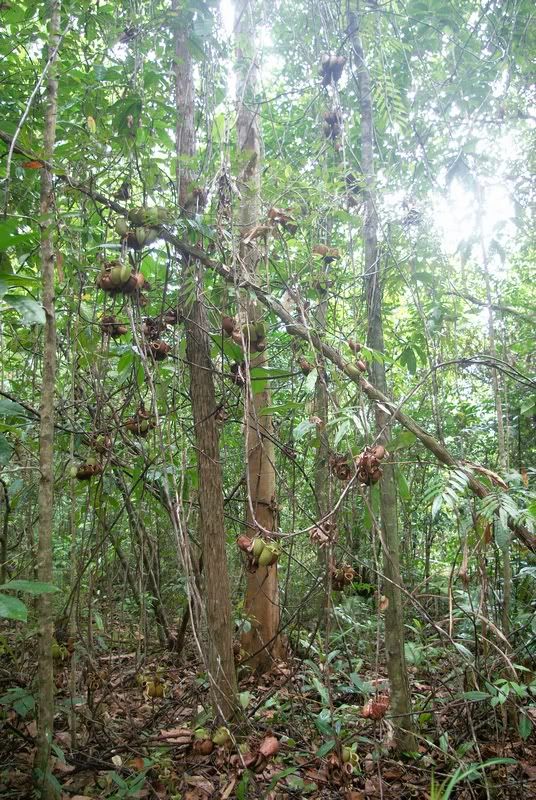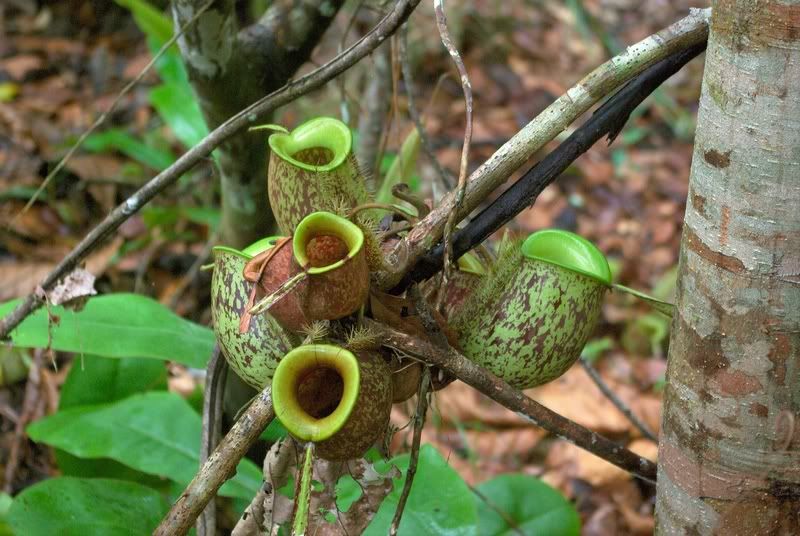 Clown-Faced Daddy Longlegs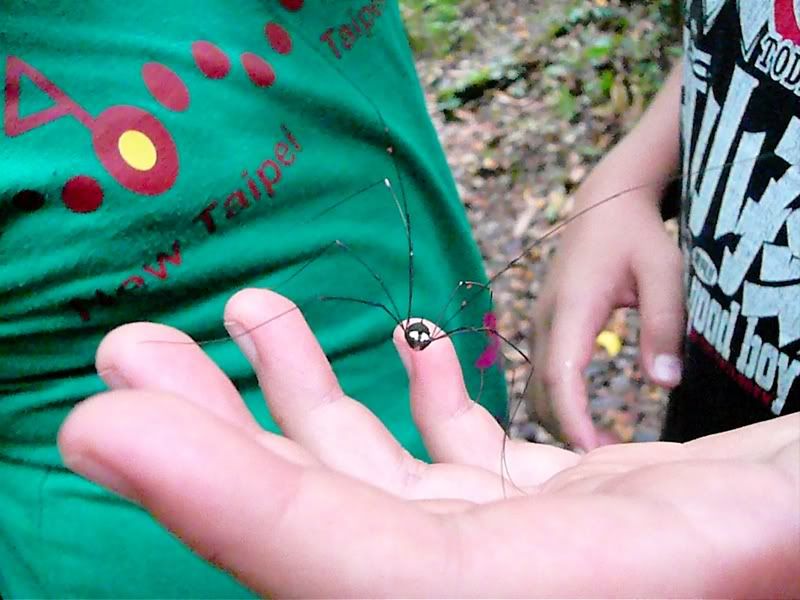 The Golden Gate Bridge, it ain't....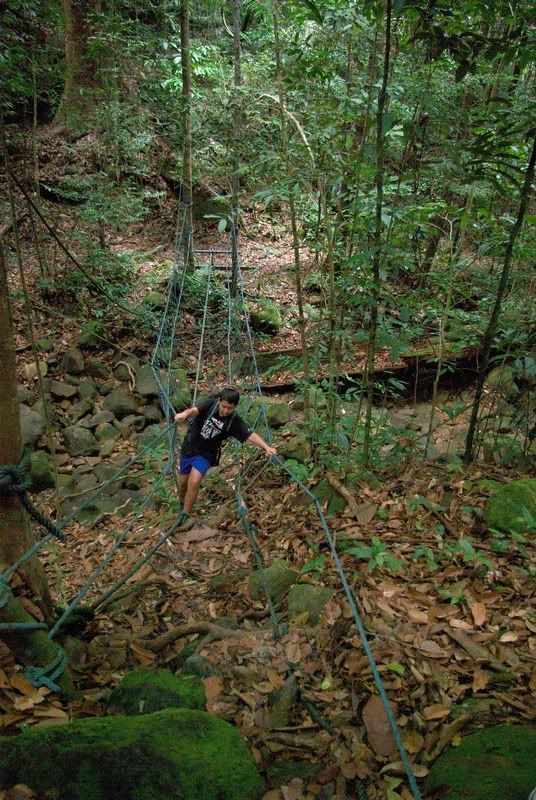 One Sunday morning I was hanging out with the local rock climber bunch at the Batman Wall outside Kuching, watching my son struggle up the limestone cliff, when suddenly a little snake hurried across the ground between us. A closer look revealed four small legs attached to the snake, and we managed to catch the Grass Lizard (
Takydromus sexlineatus
) just in time. The tail of this species can be up to three times longer than its SVL. I wonder why...