Apart from the real habu shown in
Monday's post
, last Saturday night also produced a nice fake one for us. Locally known by the name "false habu",
Macropisthodon r. rudis
is a highly interesting snake. It mimics the real Taiwan habu (
Protobothrops mucrosquamatus
) not only through color and patterns, but also by morphing its oval head into a mean-looking triangle when angry or afraid. It's also mildly venomous, i. e. rear-fanged. Not lethal, mind you (although Bryan G. Fry considers
M. rudis
, the Mainland subspecies, the most dangerous Asian colubrid), but powerful enough to create painful swelling and dizziness.
However, not all of them are to be handled with care; different individuals show distinctive differences in disposition. Some
flatten their bodies and spread their head
as soon as you get close, and won't let up until you leave again, but others are positively docile and can be safely handled. Of course, it's always best to let other people do the handling, so that's what I opted for when we found this adult specimen last Saturday. It quickly became clear that it was one of the mellower individuals, and my buddy Ah-huo handled and posed it with out a hitch.
M. rudis
' diet is also quite peculiar: it specializes in toads, as it's one of the few snakes here that have found a way to deal with the anurans' poison glands.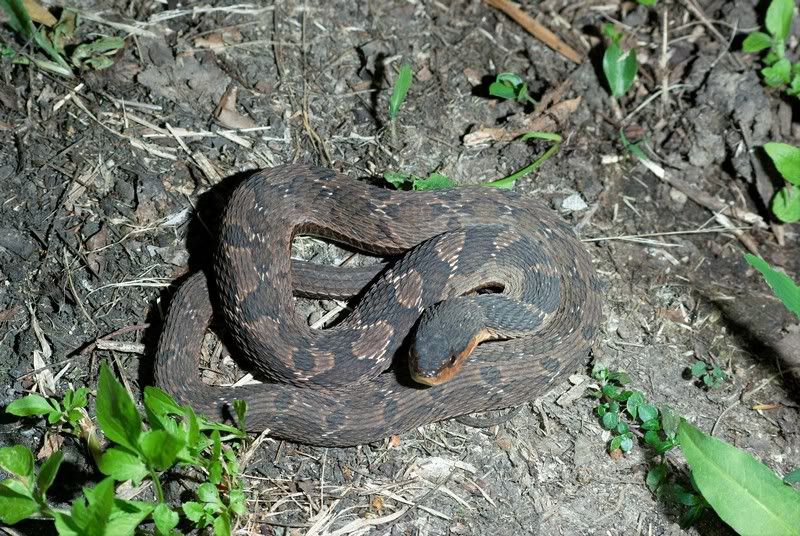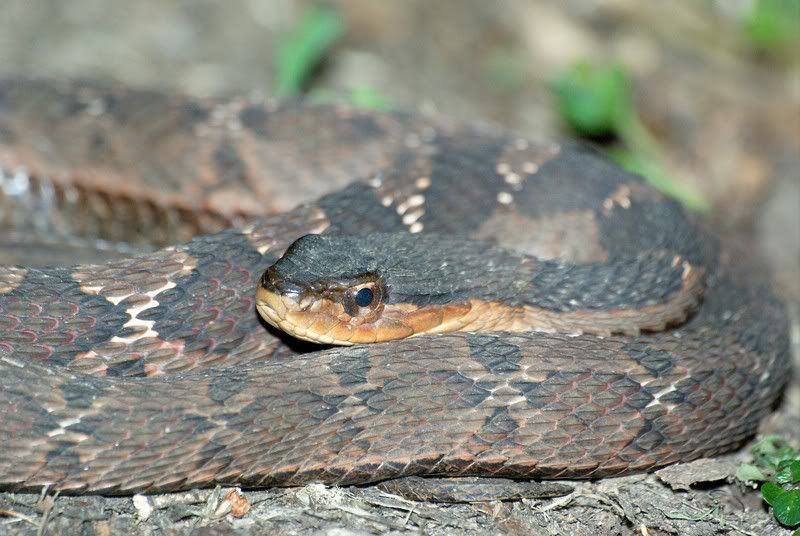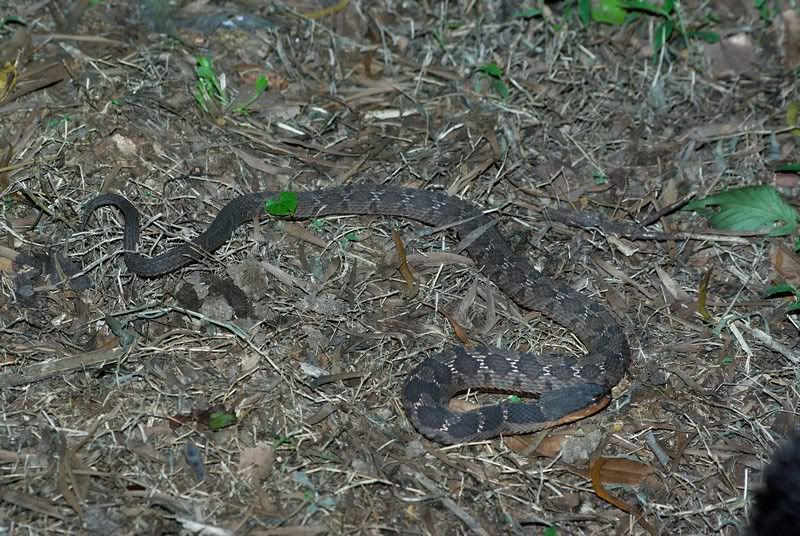 Posing the dragon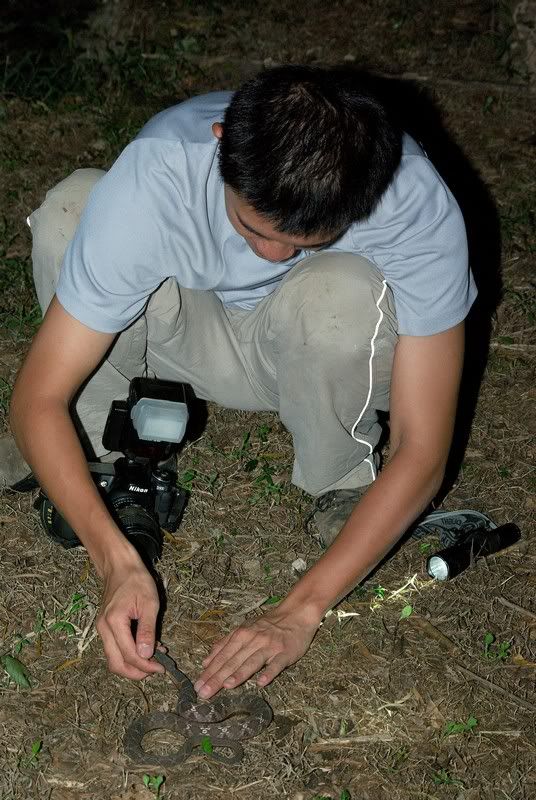 Who says herping isn't an Olympic discipline?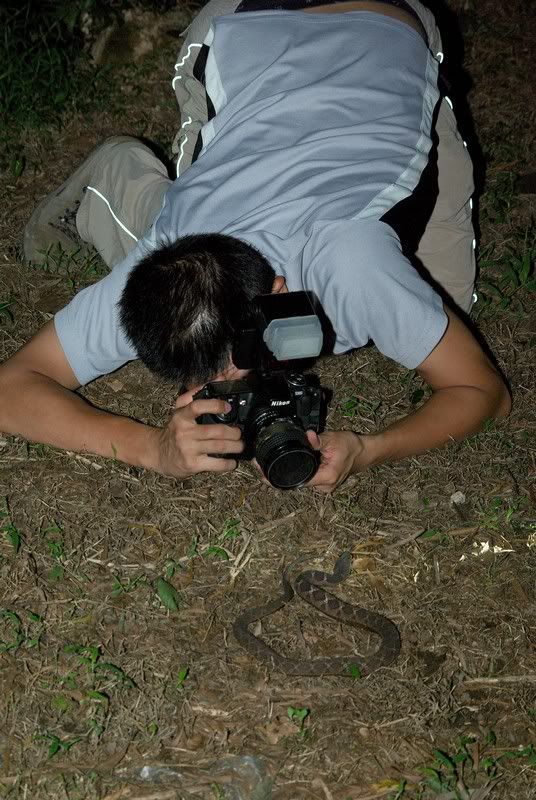 Here's a collection of juveniles I photographed last year but haven't shown yet, so I'll take this opportunity to round out the post. I found a very young one Tuesday afternoon (
M. r. rudis
is cathemeral, i.e. 24/7urnal) and took it home for a later photo session, alas, yesterday morning it lay dead in his tank, for no apparent reason....