(Plungi = Plants & Fungi. Sorry, the headline is character-limited)
This is the second installment of a seven-part series aimed at showing some of Borneo's glory (
#1 see here
). Yeah, yeah, I know: no herps, not even a single animal, all plants and mushrooms, and most of them without an ID. Sue me.

Kicking off the show is the biggest Strangler Fig I've ever seen. It lives (and kills) in Kubah National Park, and it looks straight out of HR Giger's private scrapbook.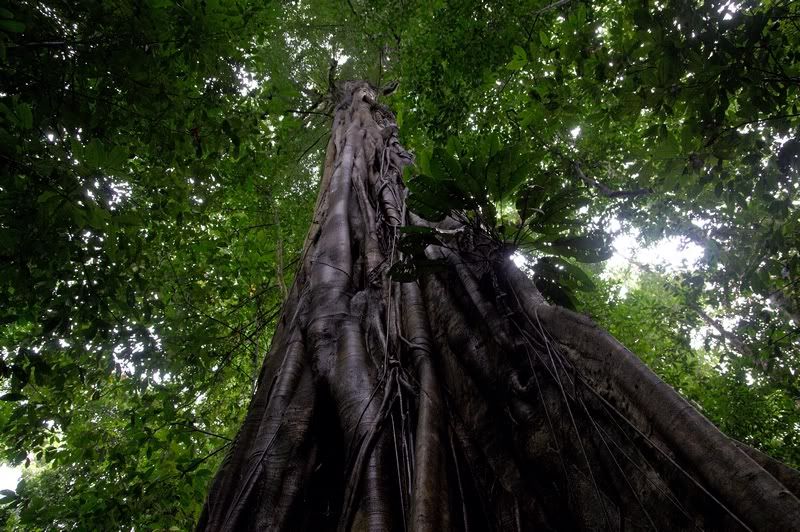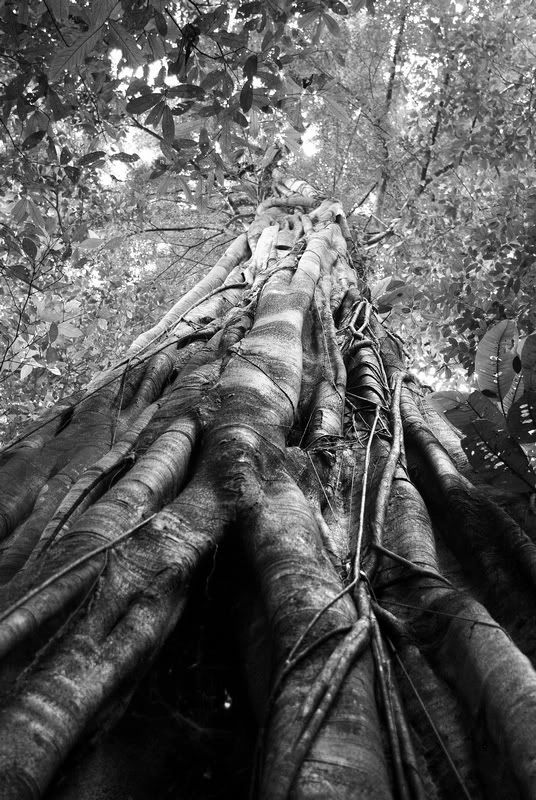 Another tree, this time a a real one, complete with thigh-thick climber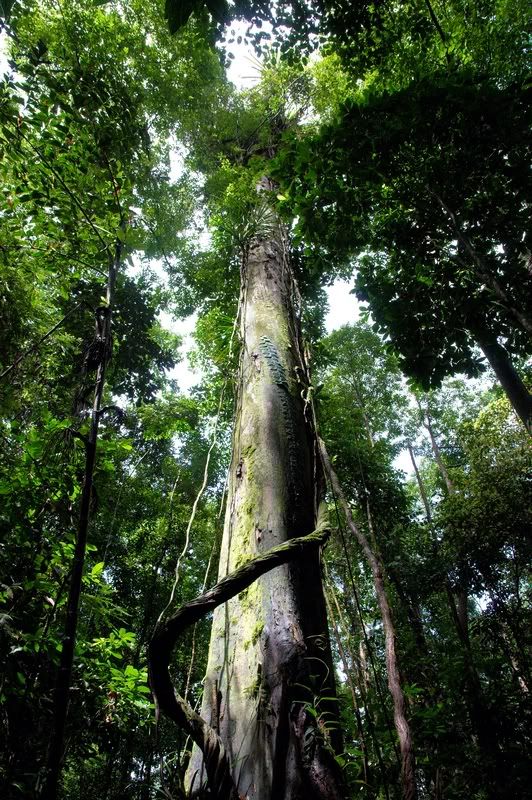 Climbing palm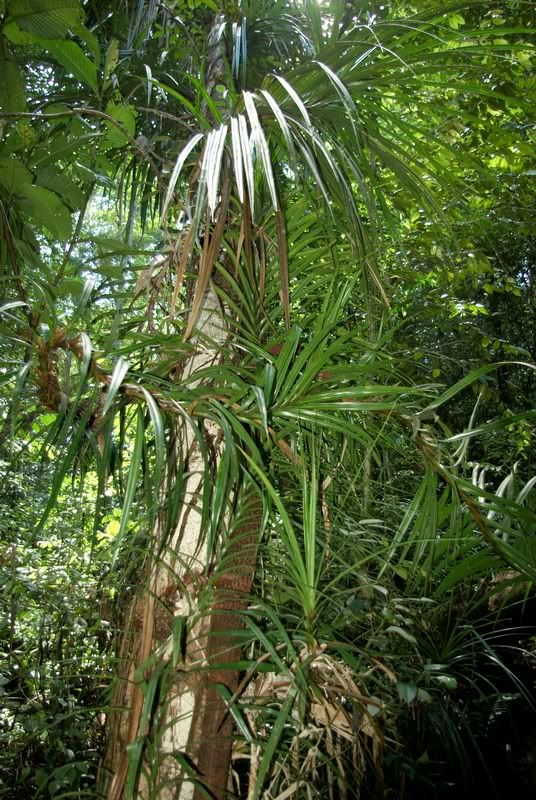 Aroids!
No ID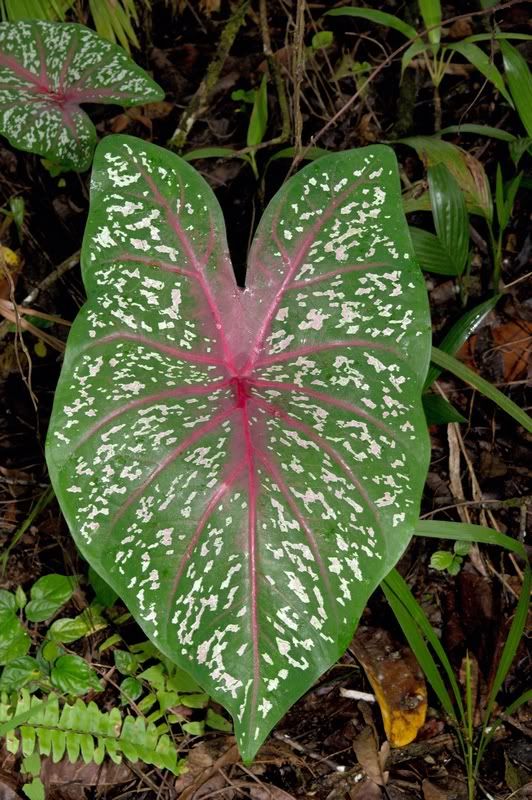 Enormous taro (
Colocasia
sp.)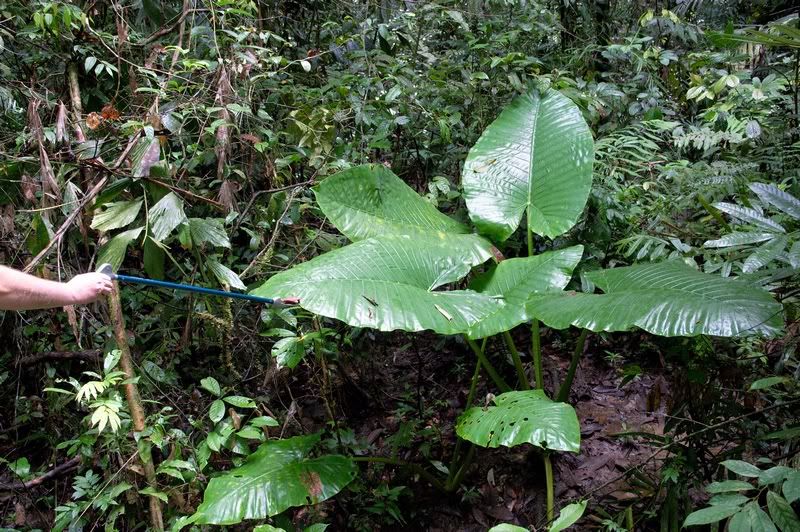 If I'll ever get bored of snakes, I'll get into fungi (And why not? I'm a pretty fungi, after all)
Hot Pink Milking Stools
Still Life With Giant Ant, Cell Phone, And Fried Egg Fungus. Printings available at all fine arts dealers.
Hairy Alien Sucking Cups!
Mahogany Sunburst (I once had a Gibson Firebird in that hue)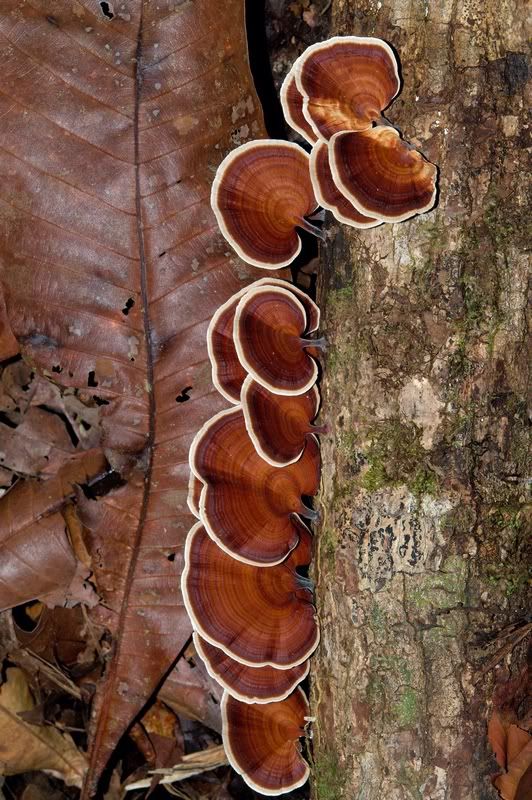 Care for some fruit?
Durian hantu - the ghost durian. Not even a
Durio
species, let alone
Durio zibethinus
, but its evil little brother. Unpalatable, black, and reeks of death - no wonder the natives believe that demons live in the boles of this tree.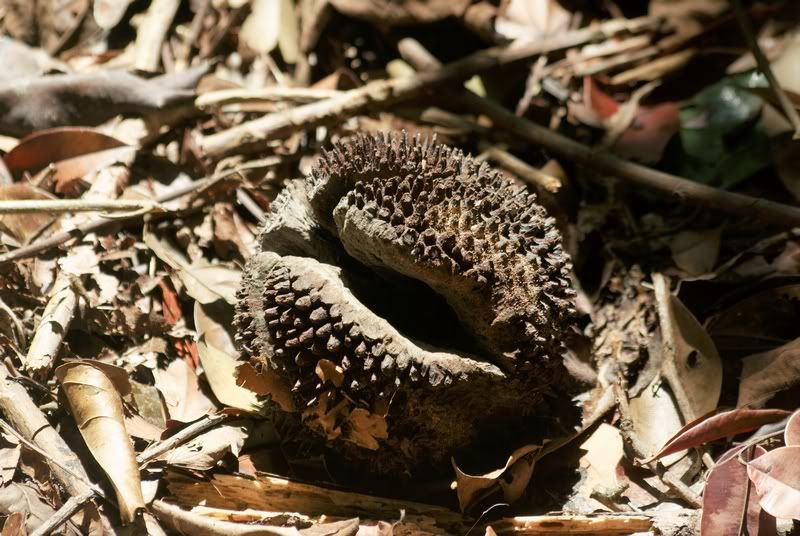 These fruit look like tomatoes when ripe. In fact, the entire plant resembles a tomato plant. Dig the strange seed arrangement.
Jungle Cherry (inedible for humans)
Zenthor, King of Zendor, in his regal regalia. This is the famous flying seed from the tree
Alsomitra macrocarpa
. Check out
Sir David narrating its flight
.
Rubber sheets drying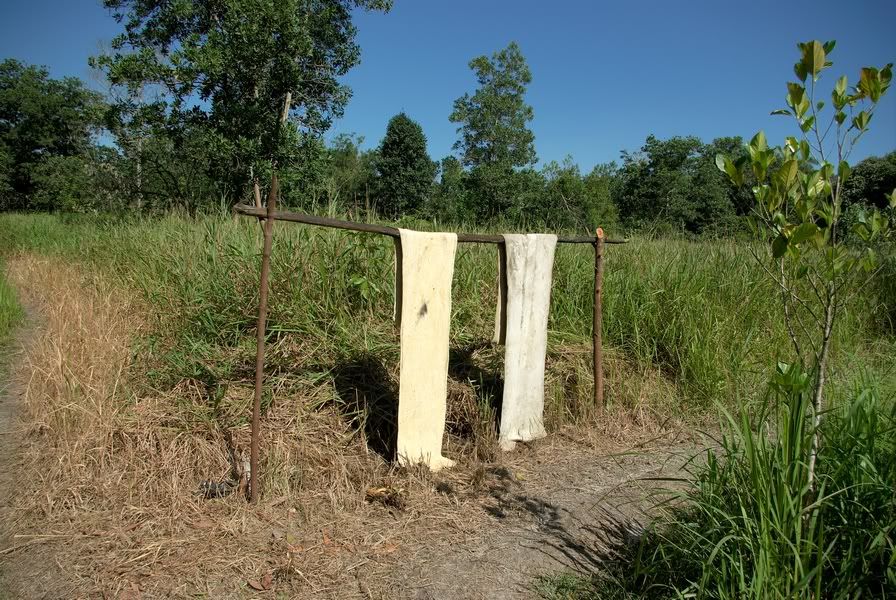 Where those rubber sheets are made - on 19th century gear.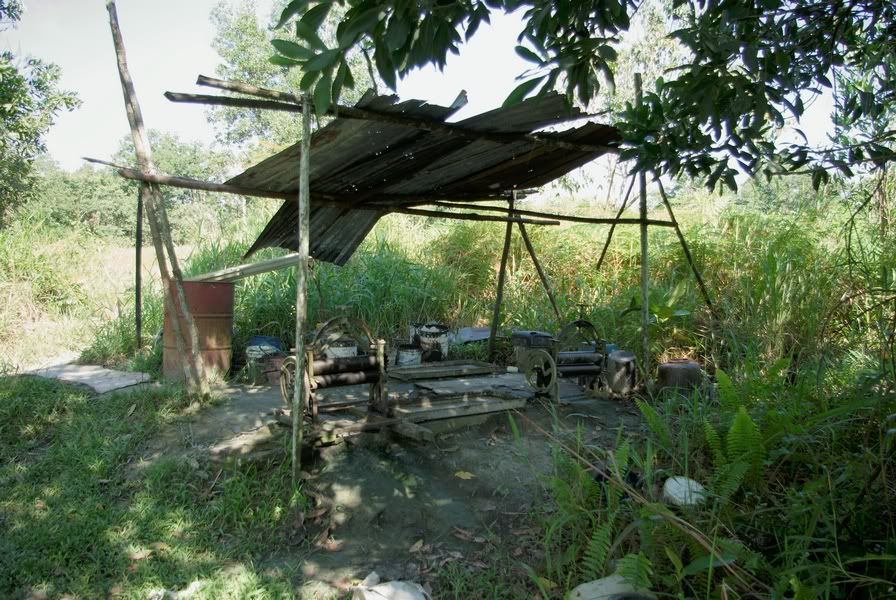 And for the grand finale, a few blossoms:
Orkitz are always nice. Good thing they have terrestrial ones here, otherwise you'd never get to see any - most of them are canopy dwellers.
Plocoglottis
sp.
No ID
Wild Passion Fruit
Flowering climber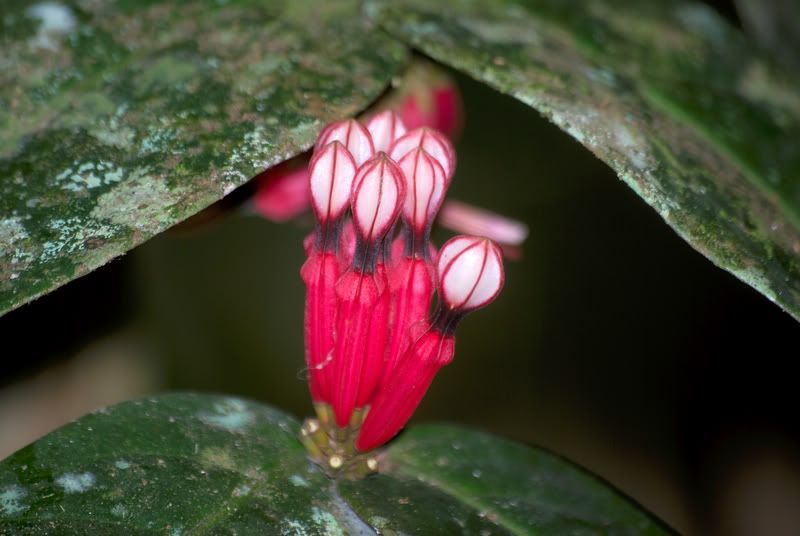 No ID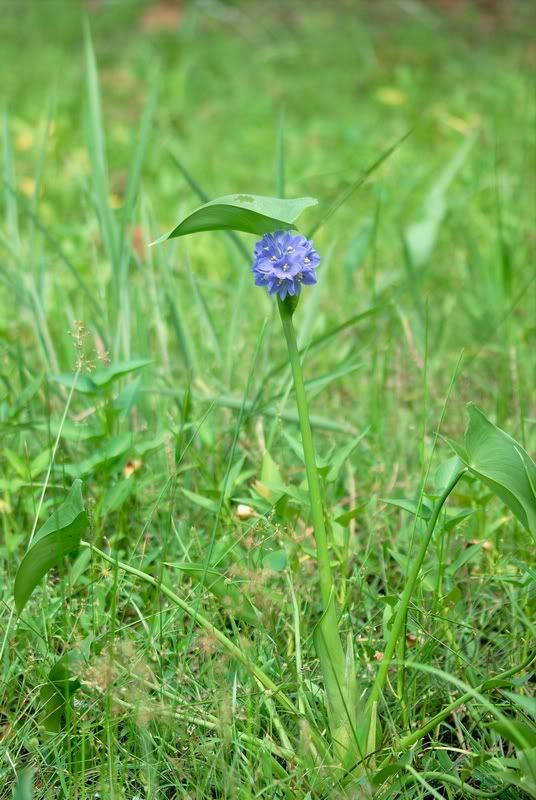 No ID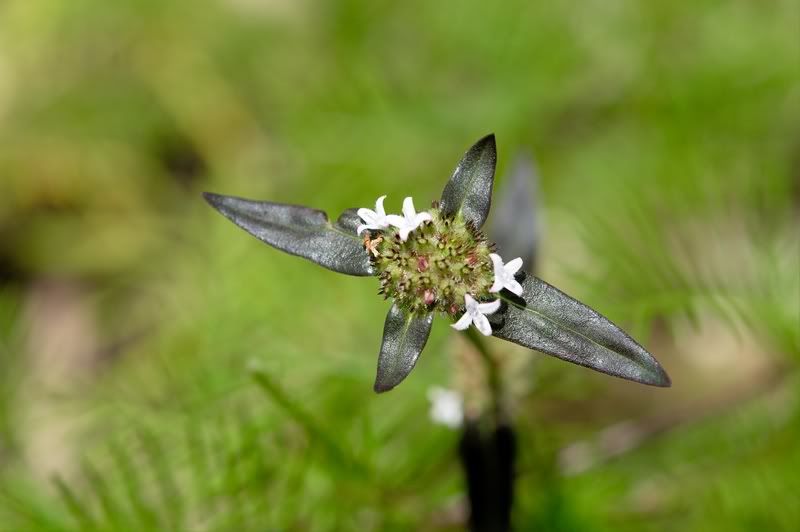 Next up in this series - crocodilians! (Or maybe frogs. Or landscapes. Or inverts....)