I have two full sets of photos on my hard drive: one being a series of a Malayan Coral Snake, the other numerous shots of two baby Banded Kraits. Alas, the soul-crushing cold here in Taiwan has addled my brain to such a degree that I'd rather post a bunch of completely herp-unrelated - in fact, completely animal-unrelated! - photos of 'scapes and shapes from Borneo. The snake pix (and my much-delayed piece for the FHF blog) will have to wait until I'm back in the more braincell-friendly climes of Sarawak next Sunday.
So, here are, in no particular order, bananas, fat tourists, and rickety bridges. And a waterfall or two. You have been warned.
Limestone hills
Hiking to and photographing waterfalls is the main weekend pastime for most nature photogs around here. There's a LOT of waterfalls...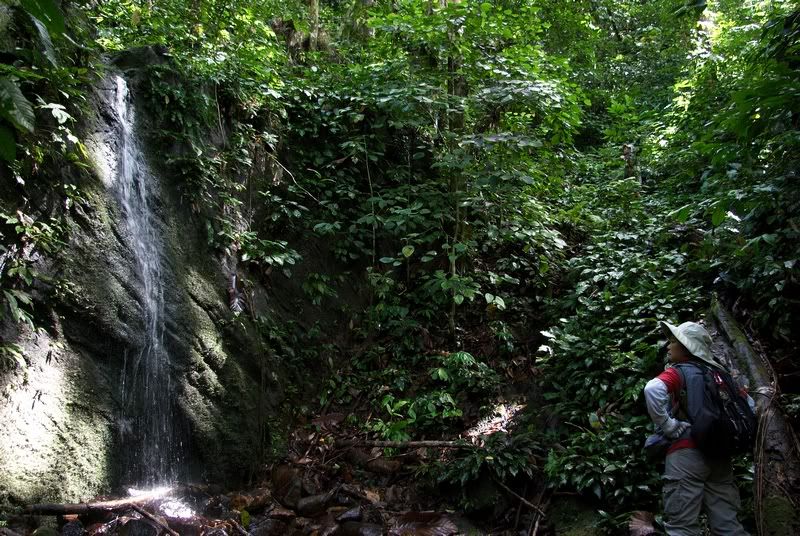 View through the roof of the Fairy Cave (inside the limestone hills)
'Naners
Hot Stuff
Around the Malaysian-Indonesian border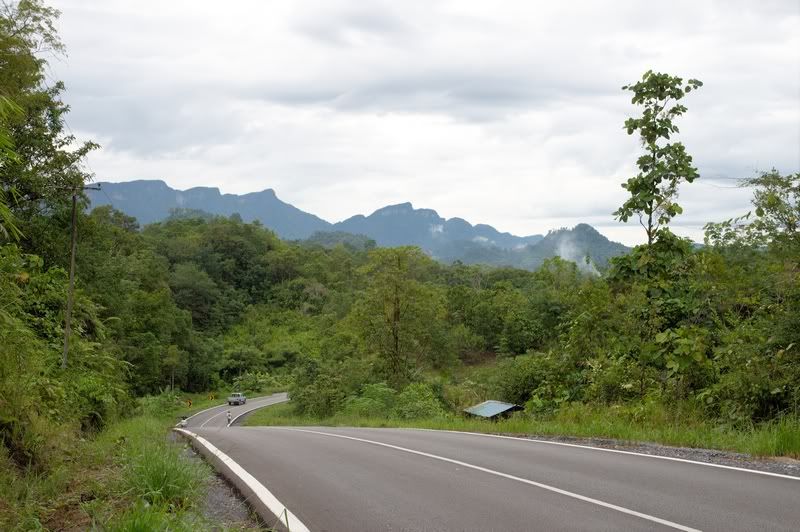 One of the many, many one-lane bridges in Borneo. Yes, they're for cars, too.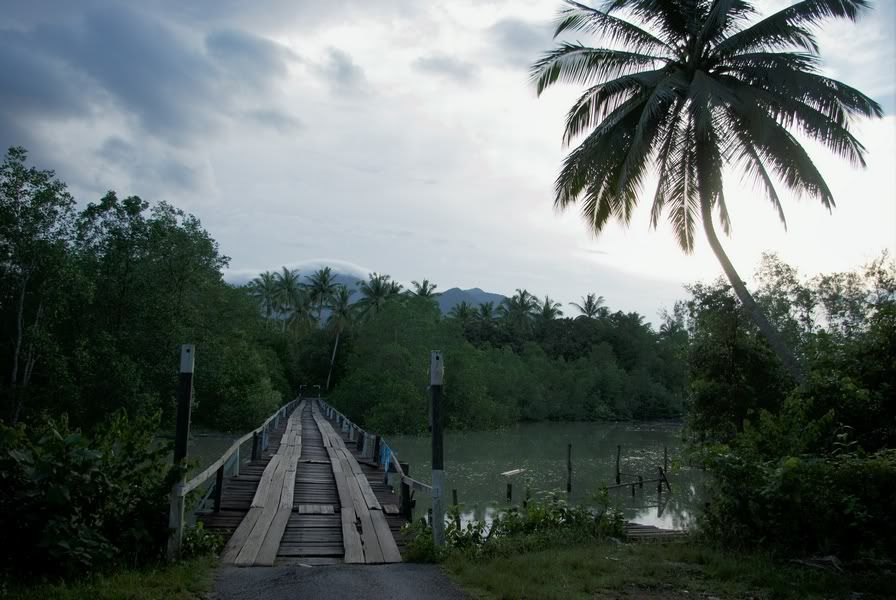 Guesthouse in Kubah National Park
Flooded country road; my son checking for passability. One of the reasons why I'm ditching my Perodua "Gummybear Mobile" MyVi as soon as I'm back, and get a real badass, Borneo-proof herping vehicle, a
Mitsubishi Triton 4x4 turbo diesel
...
Dead people, Chinese style
Kuching Waterfront
Kuching (which means "cat" in Malay") Cat Statue, complete with fat German tourist.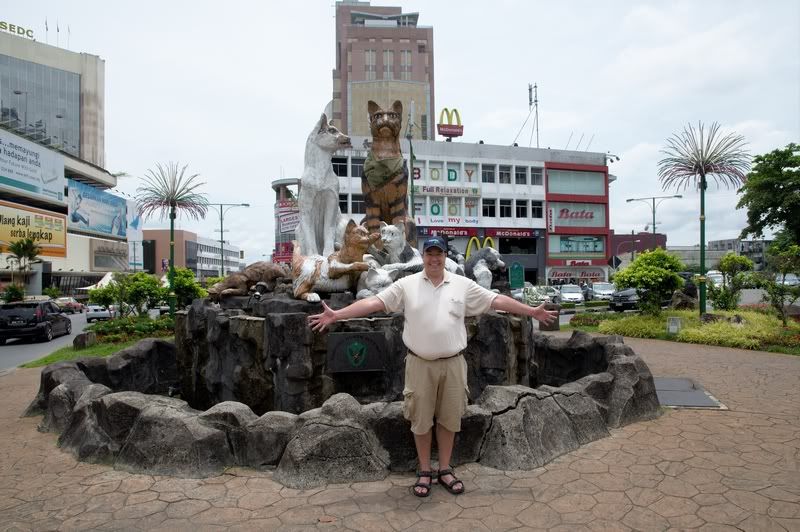 Corny tropical sunset
Logging road, take me home...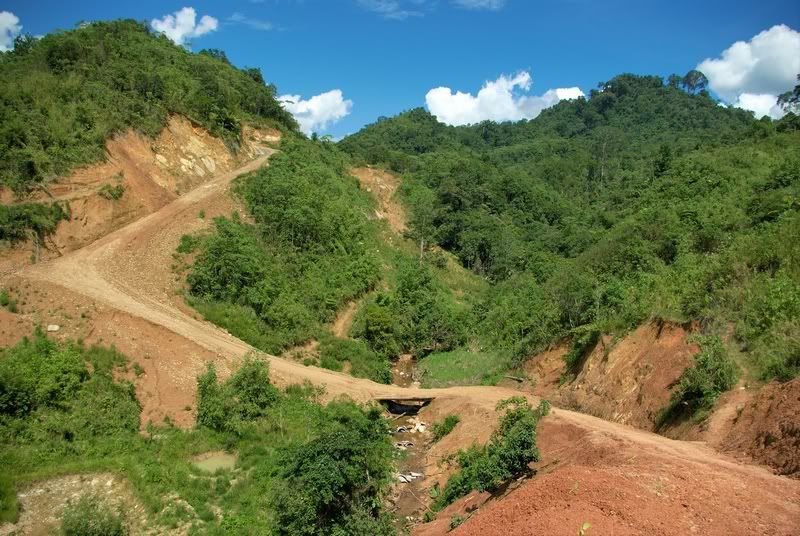 (All pix, apart from the ugly ones, courtesy of Marcus Kloft)