Here are some frogs and lizards from lowland Sarawak. Due to time and health issues I couldn't successfully ID many of them, so maybe you could help. It's for a good cause - my ongoing education.
Harlequin Tree Frog,
Rhacophorus pardalis
No Eye Deer
Another one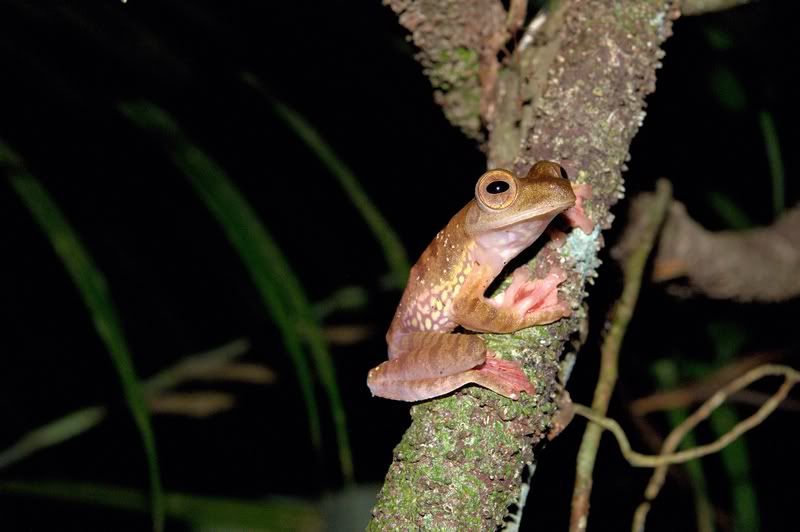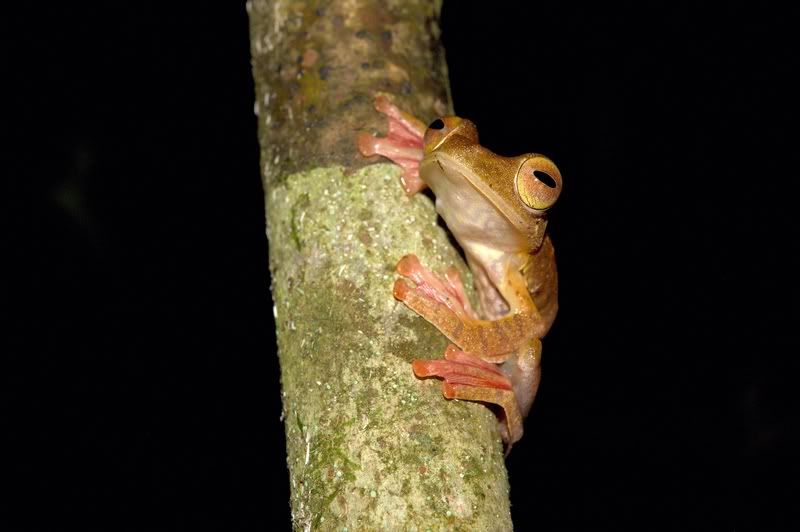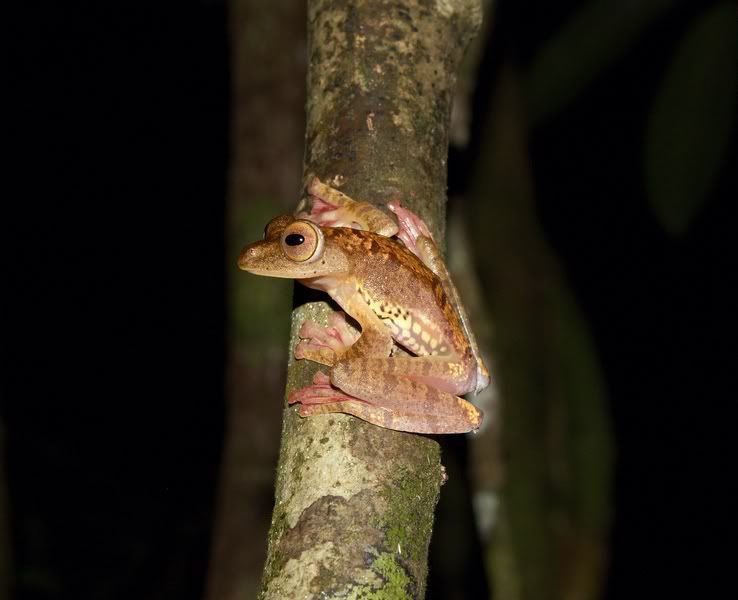 Hylarana raniceps
whatzit?
???
Toad.
The always popular
Takydromus septentrionalis
Day gecko,
Cnemaspis kendallii
... or is it?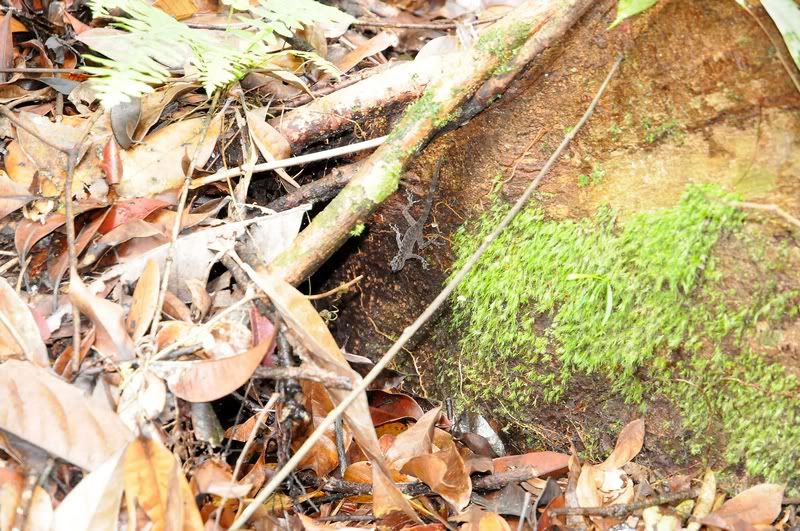 Bronchocela cristatella
. Sounds like a champagne-based cough syrup, but is actually one of the purdiest lizzerds around these parts. Sadly, they're really hard to spot, unless they Geronimo out of a tree in fear of some predator, like this one did. And then it even climbed right back up and posed for me!