Rare! OK, I actually don't like my steak rare. I am excited about some new additions that are very uncommon in the hobby though. First up are some juvenile
Aristelliger lar
, the largest gecko species in the western hemisphere! They're also known to make a wide range of vocalizations, so they should prove to be very interesting captives (assuming they don't escape-they can be very quick when they want to and I've had to chase some down already). I have four juveniles from three different bloodlines, including 2 F1s, so as long as the sex ratio is favorable, I should have a genetically diverse breeding group.
I also recently picked up some
Afroedura africana africana
and
Afroedura africana namaquensis
. Almost nobody is working with these guys for some reason, but they're fascinating rupicolous geckos and supposedly very simple to keep and breed. Here's a shot of an adult female
A. a. namaquensis
and an unsexed juvenile. These were quickies right after I got them. I'll have to upload some better shots soon.
Not as rare, but since I just took these, here's a shot of my female
Pachydactylus scherzi
the day before she dropped a clutch.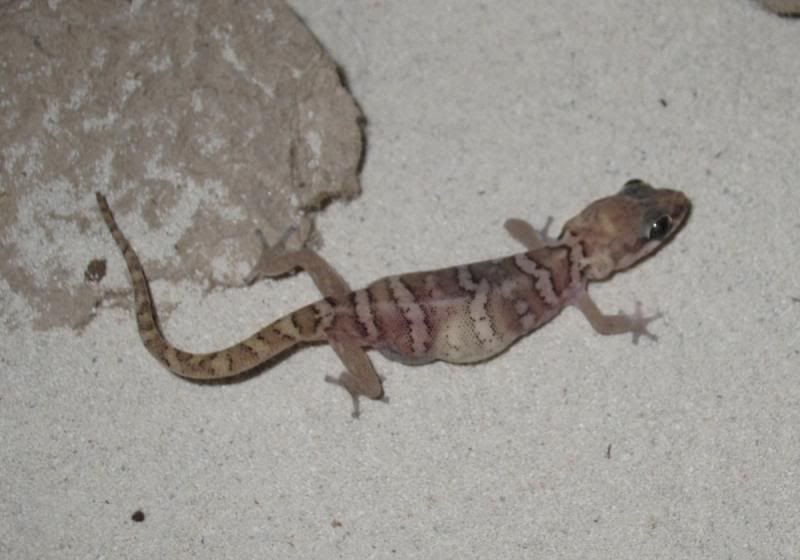 The proud parents-I'll be interested to see what patterns the juveniles hatch with. I like the male's somewhat random bands.