It has been some time since I have posted in any real amount.
I have been working at the KRZ for a year now, after transitioning from my job in state government as a biologist. In this past year, I have adjusted well and have expanded my experience in working venomous to exotics of various kinds. A huge difference from the run of the mill viperids that I had been caring for in my previous job. It is a great facility, where four of us maintain 1500-2000 animals. We keep the largest collection of venomous animals in the United States, and although it isn't verified, most likely the largest collection in the world. I thought that I would make a quick post with some of the animals that I am now working.
Gilas are such awesome lizards, and when compared to other species of large lizards, ours are relatively laid back. Polar opposites to our horridum, who live up to their name.
I am currently raising up around 80 Monocle Cobras for the venom extraction line. They can add a little spice to an uneventful day.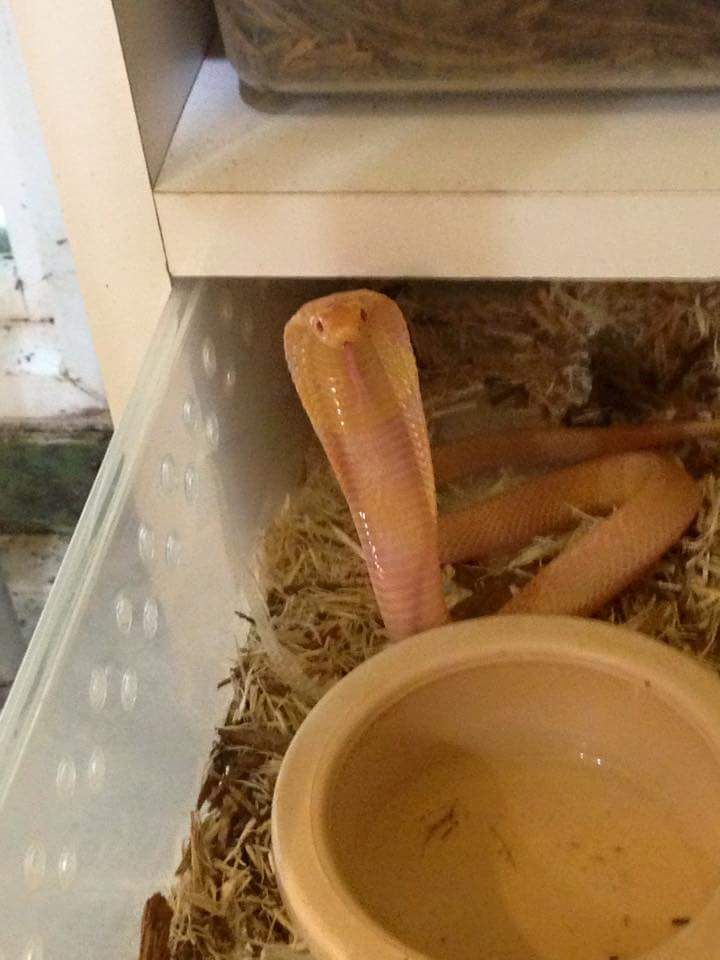 Cantils are my favorite snakes. They have been since I saw one on National Geographic as a kid. I have two in my care now. Starting with six, five of my early good feeders made their way to a zoo 8n Michigan pretty early in life.
Three Bushmasters came to us this year, the most impressive being this large female. At seven feet, she still hasn't quite reached her full potential. We treat these snakes with the utmost respect and they reward us by being relatively easy to work and are impressive display animals.
I also maintain about a dozen siamenensis. As far as spitters, they are horrible at their job and tend to " drool" venom more than they spit. Of course, face protection is always used, and if pissed off badly enough, are fully capable of delivering a good spray.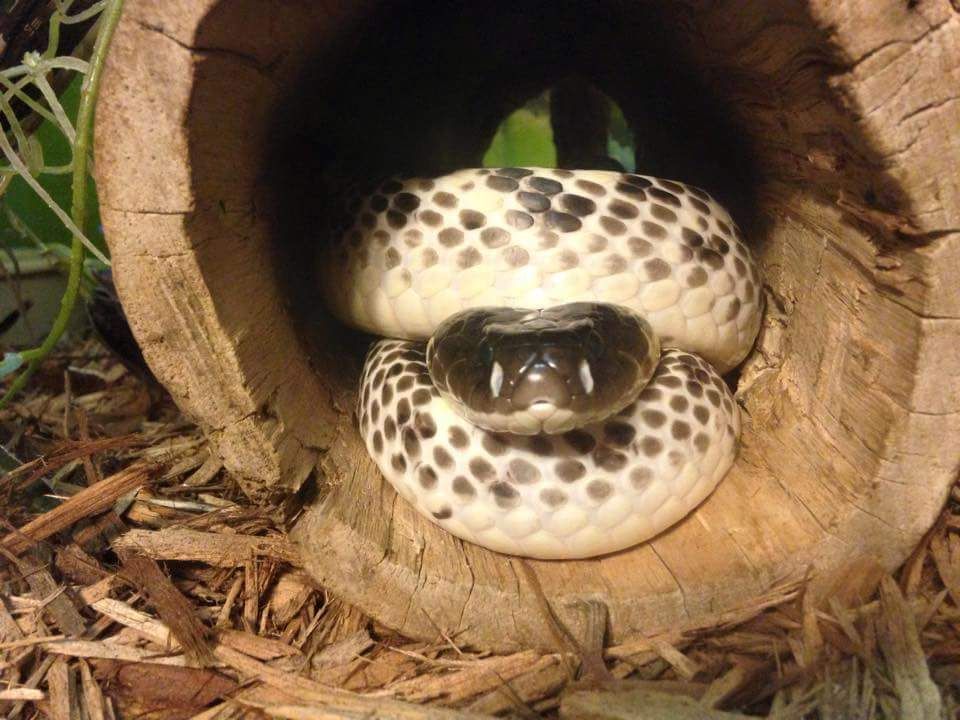 We keep quite a few Bitis. Here is a couple photos of the individuals in the building that I oversee.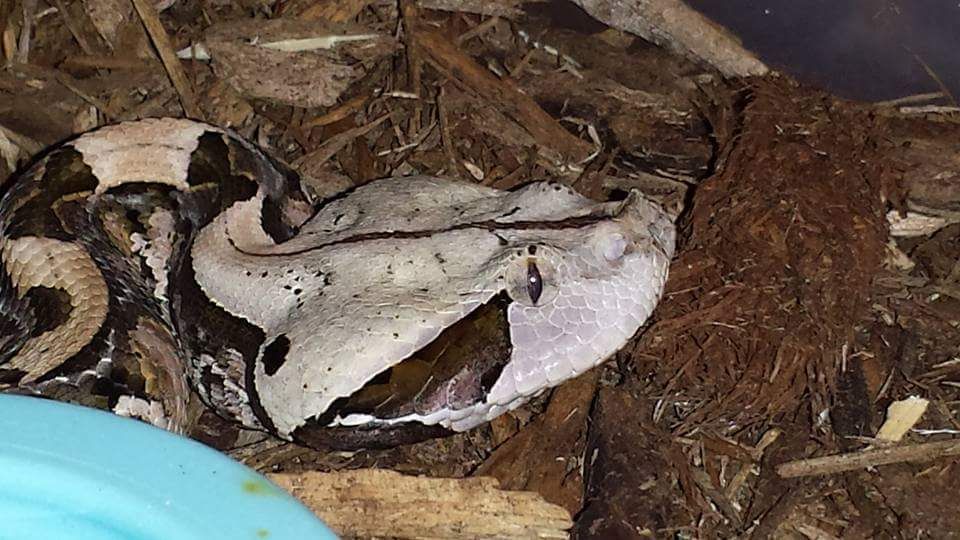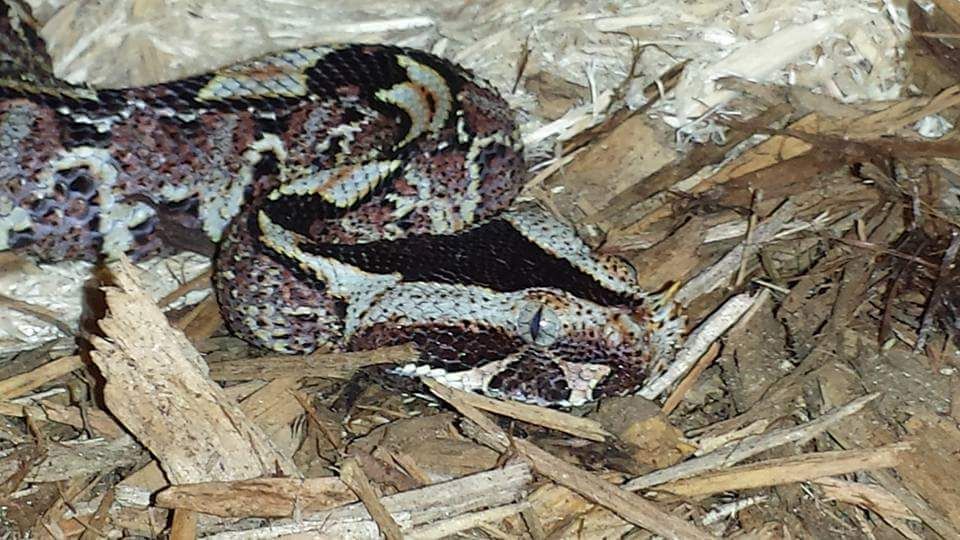 And lastly for now, a few arboreals. Our Wetar Island Tree Viper gave birth to this single offspring. We have found that the linger, the babies can stay with mom, the better they tend to do. At least it applies pretty well to live bearing species. Generally, we keep them with mom until they are solidly on large pinkies. With these tiny babies, that can take over six or seven months to reach that point.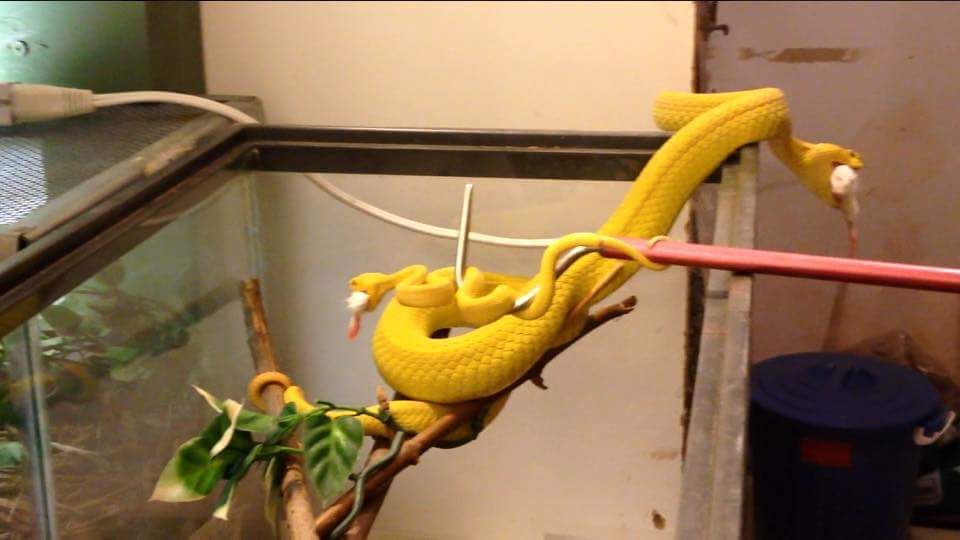 Eyelash Vipers are so variable that I love seeing babies being born. You just don't know what you will wind up with. These three have taken their first large pinkies this week, so I will separate them from mom on Friday.