I've got a thing for retics...I have several. On a related note, RP is expensive for rabbits *sigh* It's almost time to order more.
My lavender albino female, named citrus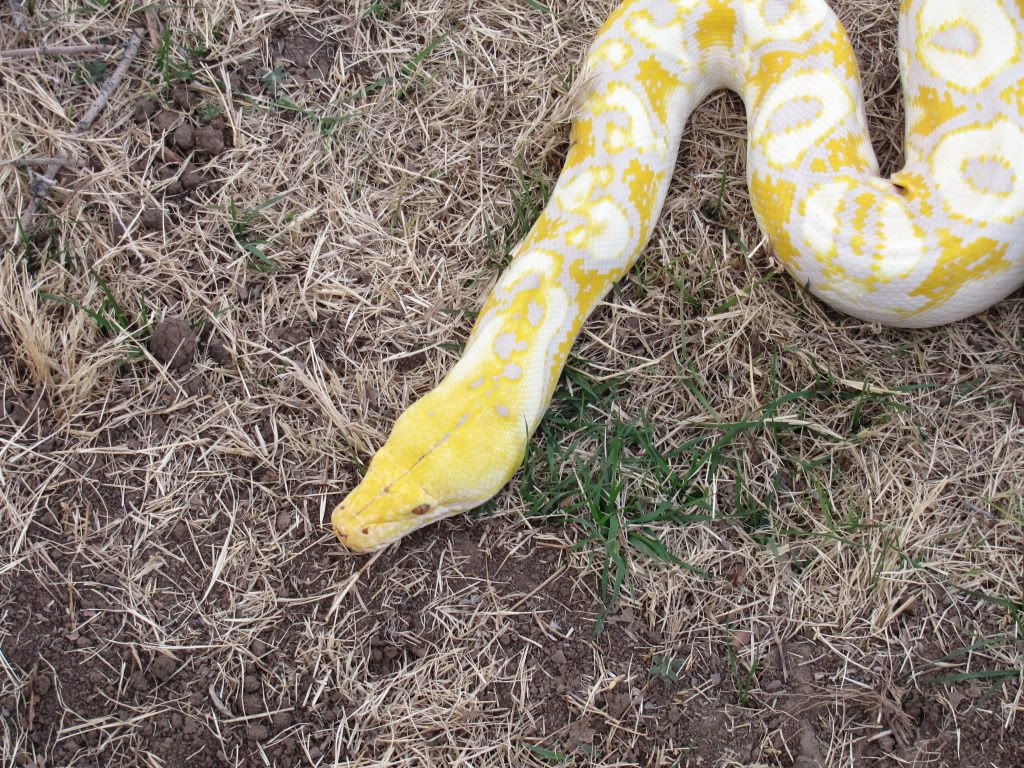 She's like 10-12' or so. Pretty sweet snake actually, more docile than any corn I've had. Still a handful just due to her inquisitive nature; she's fond of climbing onto ceiling fans and door frames when I handle her.
Purple tiger male: he's a year younger and a lot smaller. He's an on/off again feeder. When he's eating he's hammering it back like there's no tomorrow but then he'll go off food for a month or two.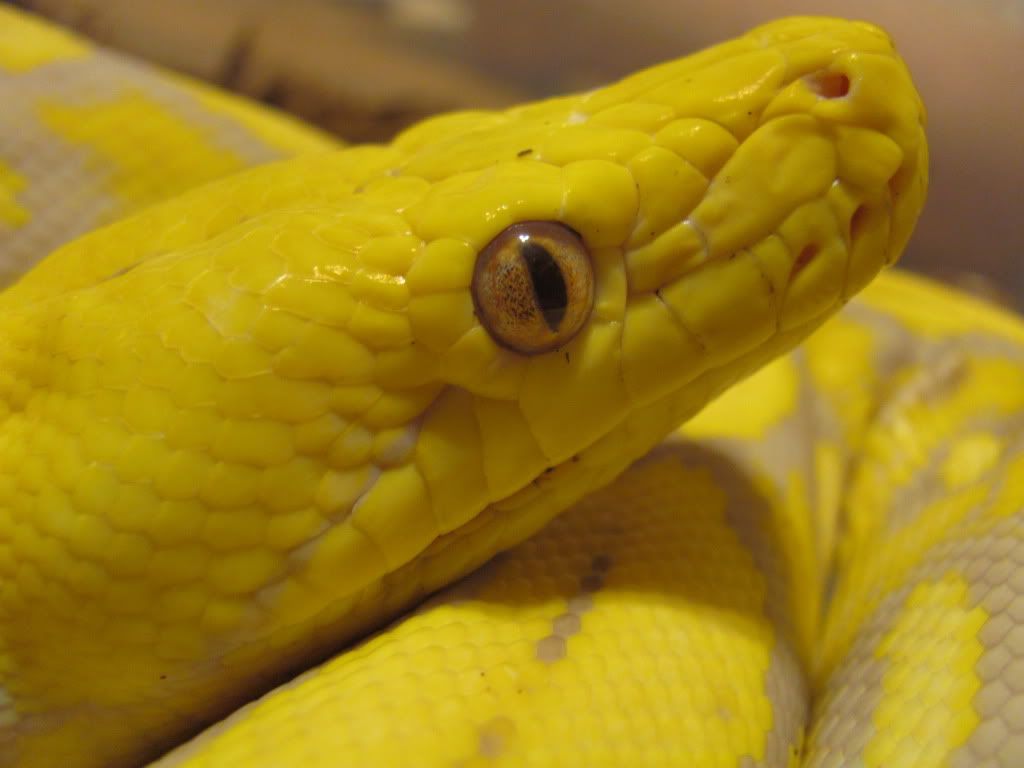 If you can't tell I'm fascinated by the eyes on these guys.
I've also got some flordia kings

I haven't been disturbing them too much lately, cause they've been busy