Hey all, most folks have been taught one of the main differences between boas and pythons is that boas are ovoviviparous (live birth), and pythons are oviparous (lay eggs). However, as you all are already aware, there are always exceptions to the conventional rules. To date, there are at least two known species of boa that lay eggs (i.e.
Eryx jayakari
and
Eryx muelleri
). Depending on whose taxonomy you follow you might consider
Calabaria reinhardtii
a boid as well.
I have been working with sand boas (Eryx spp.) for ~10 years now, and currently keep 6 species (including a trio of LTC captive [>5 years] Eryx muelleri). Well one of my LTC female Eryx muelleri laid 10 thin shelled to shell-less 'eggs' (8 looked good, two unfertilized) on March 25th. Today April 14th, the first baby pipped (the known incubation periods appears to be 10-22 days). Two of the eggs look great, four look so so, and 2 might have went bad (we will see). These babies are truly "captive bred" (not from gravid imported females).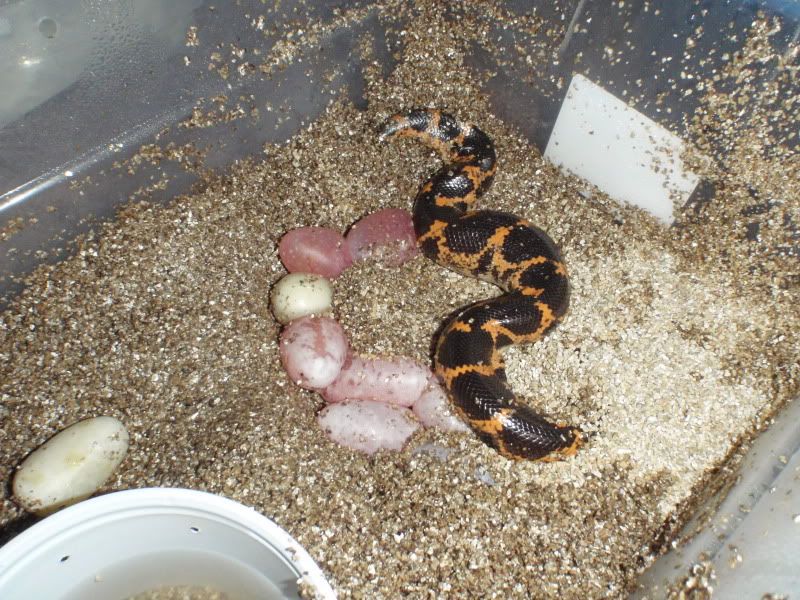 Cheers,
Chris