Those of you on the CBF forum have seen plenty of these guys, but they are just so cool I figure I would post more photos. My adult female is now about 3 feet in length and eats chicken eggs(from the supermarket) as well as quail eggs. I cooled them both somewhat for about a month and then warmed them up. However, I did not observe any mating even though the male appeared interested in the female prior to cooling. I wonder if perhaps I should have kept/be keeping them seperate as they now ignore each other living together.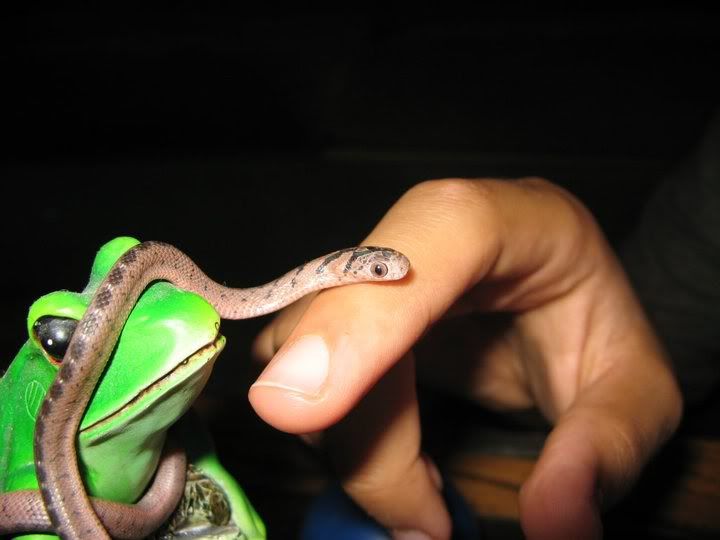 CB baby I produced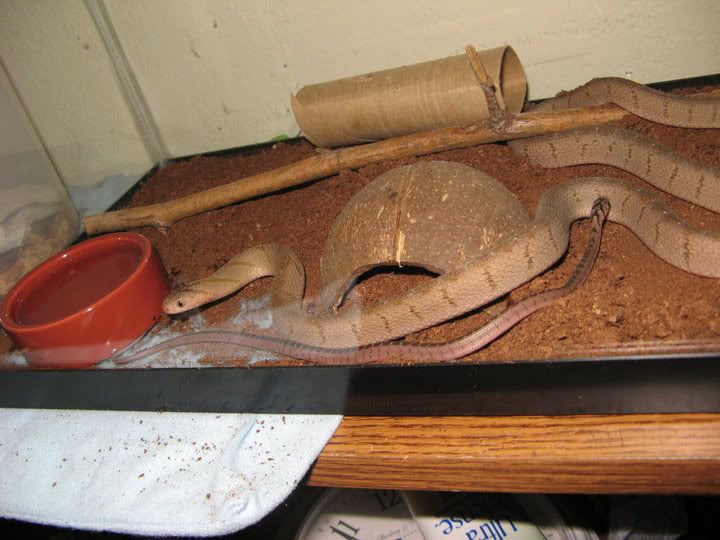 mom+baby. The 2 CB babies I produced last year grew from 8 inches to about 13 inches in the span of a few months and last I heard are eating finch eggs for their new owner who is fortunate enough to have a constant supply of them.(babies were raised mainly on tube feeding)
shot this neat series of my female tackling her first chicken egg...incredible to observe. I have since shot video of her swallowing a chicken egg. Quail eggs are now like little m&m's for her.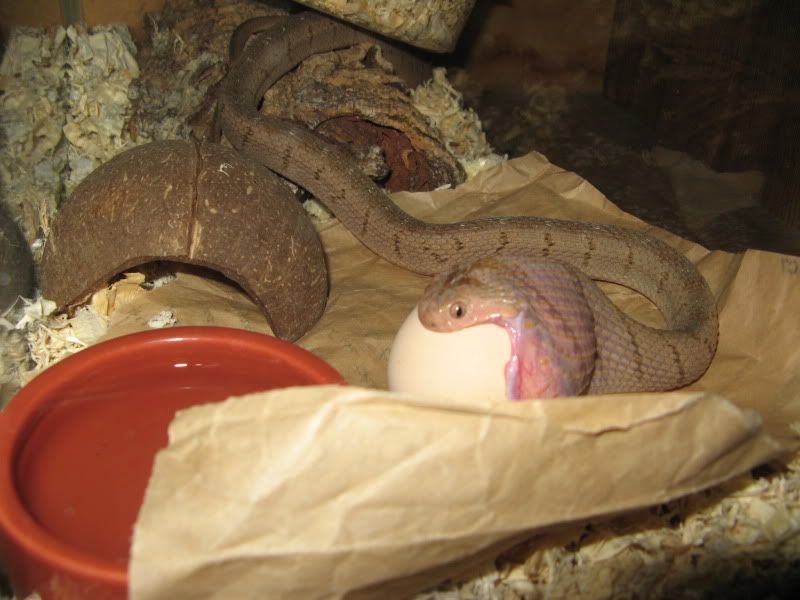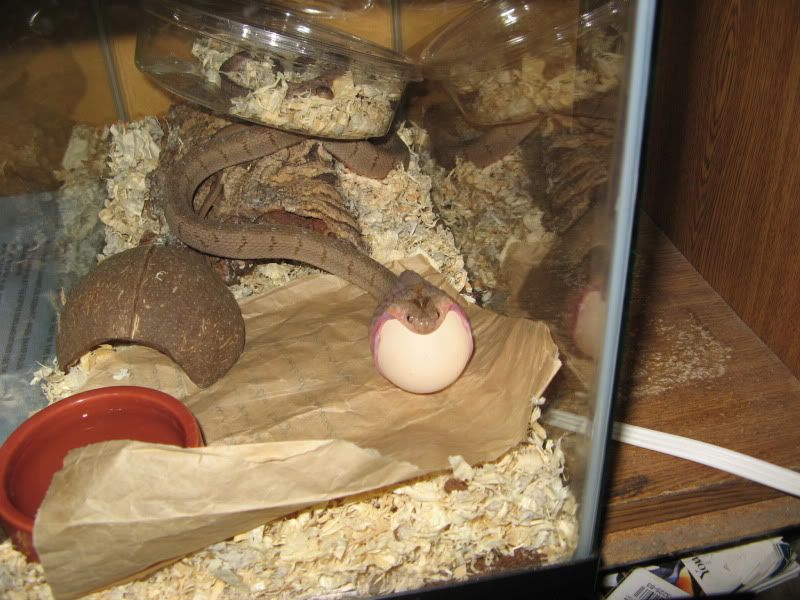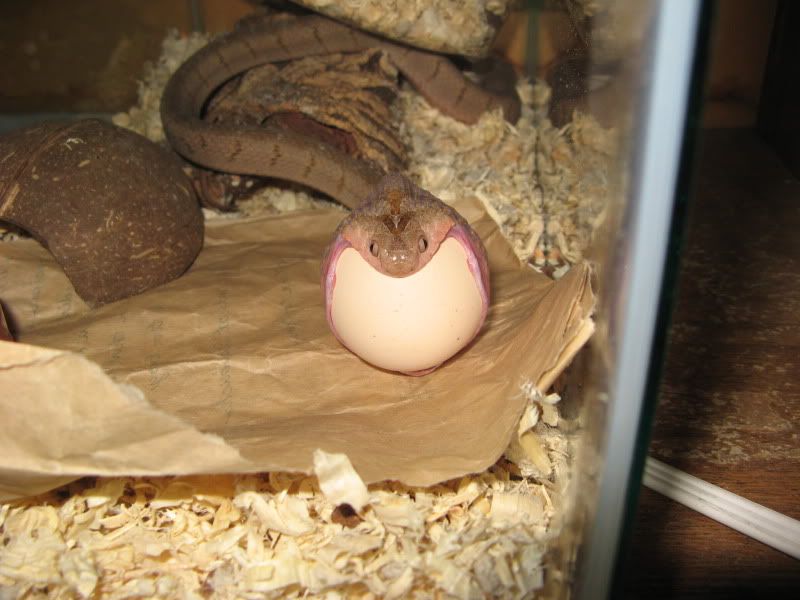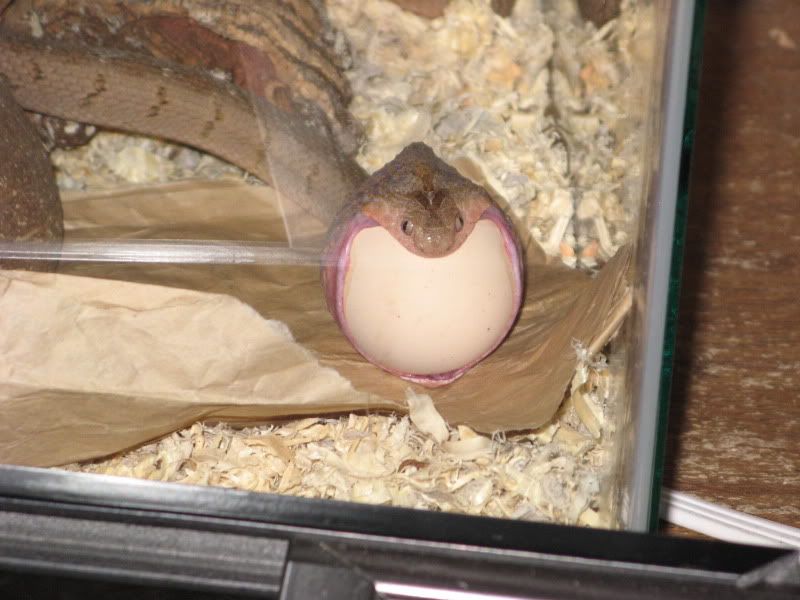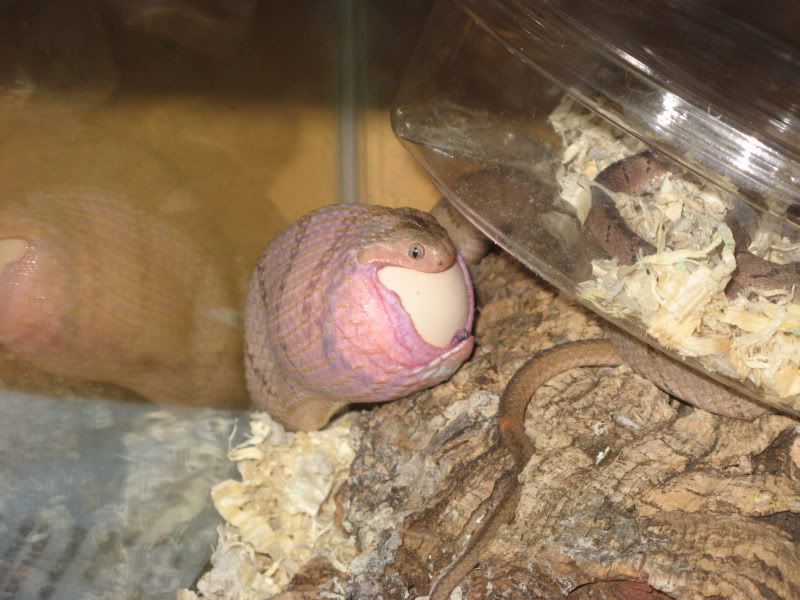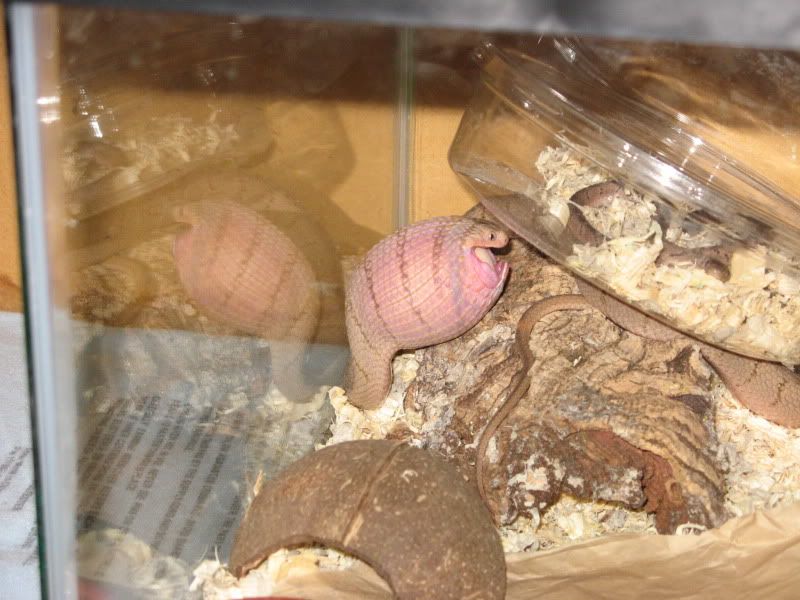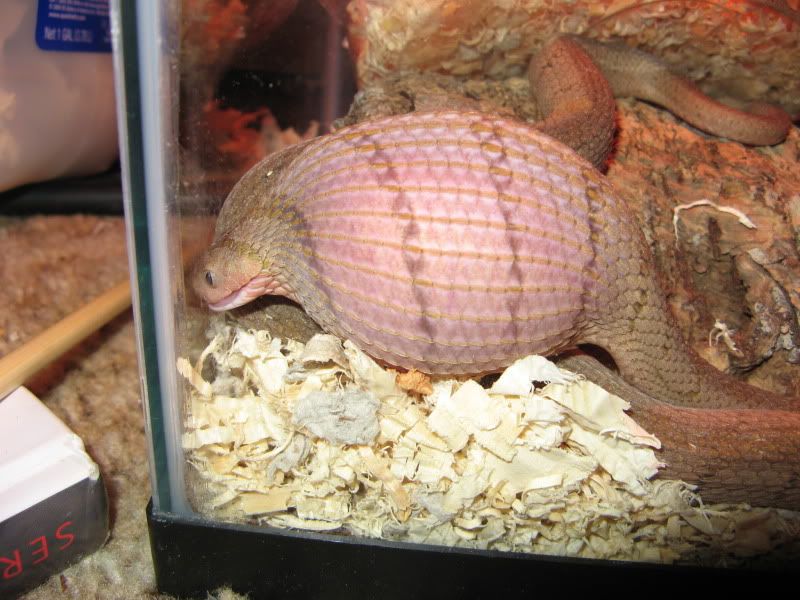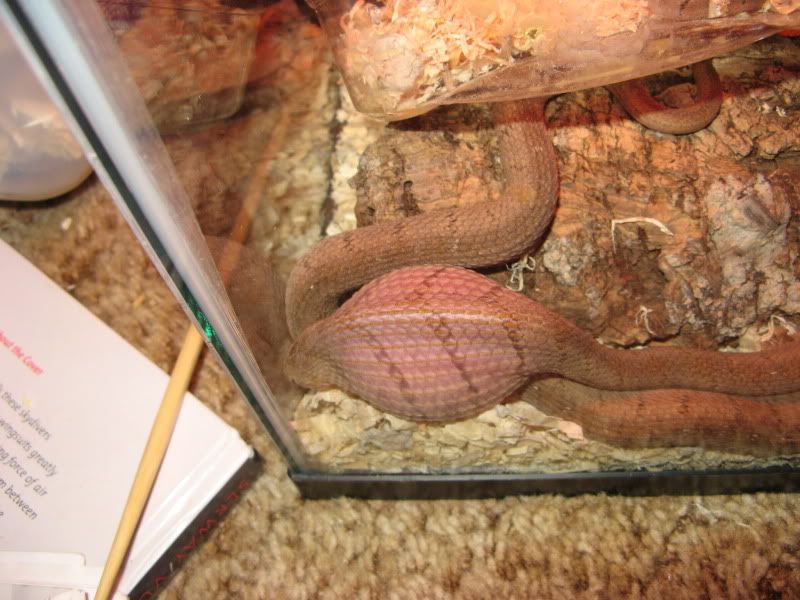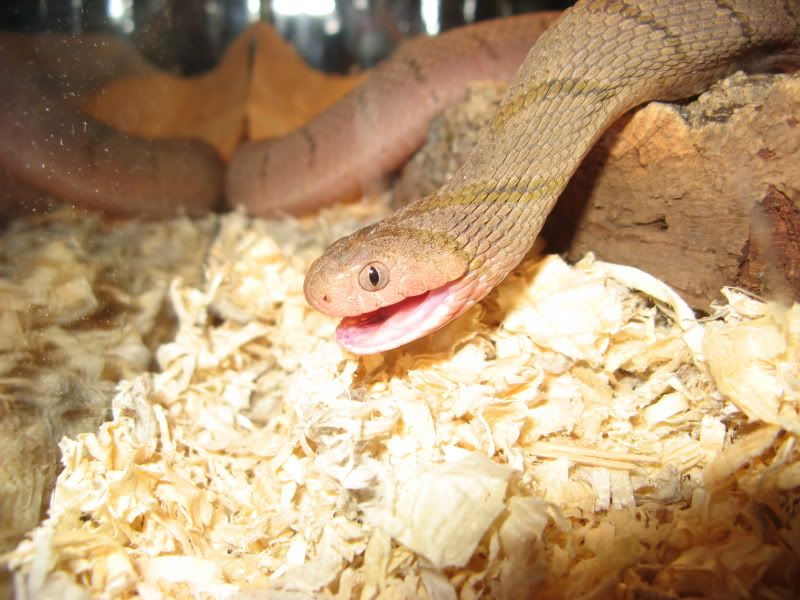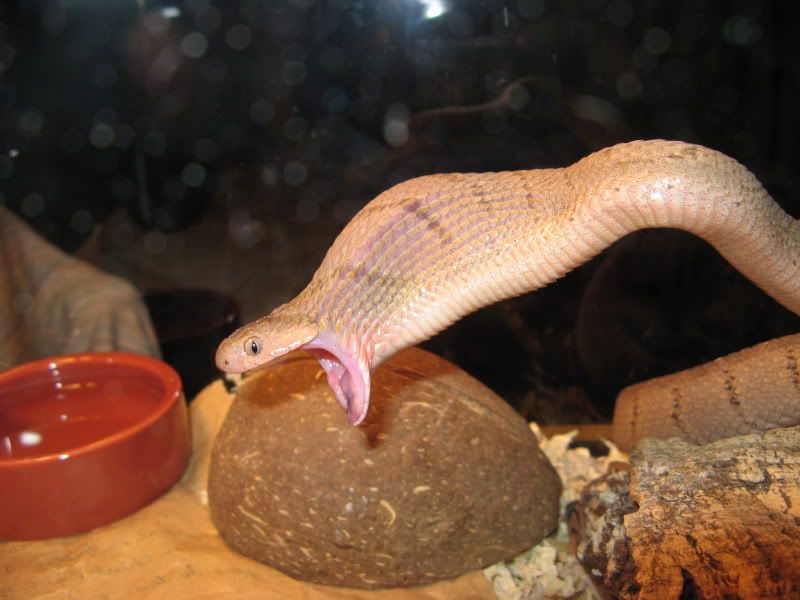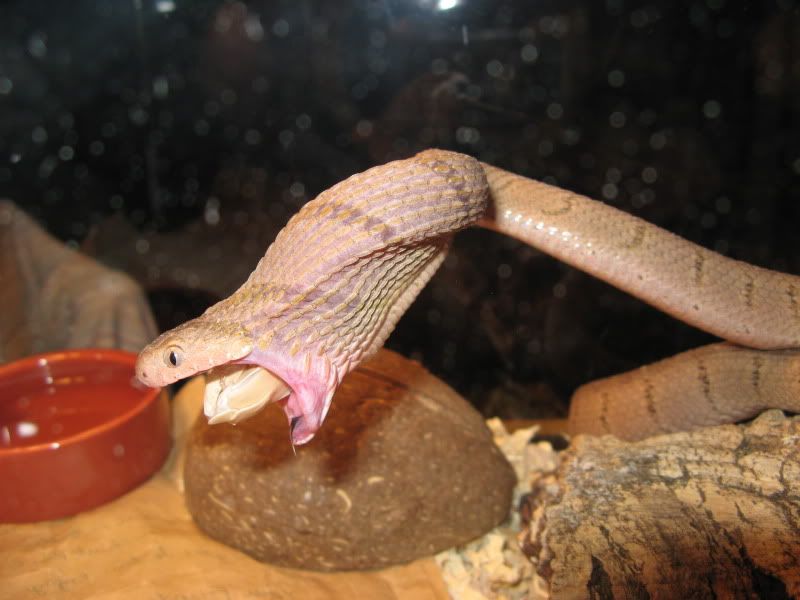 Enjoy!