OK I will be the first to say this is the lazy way to post but I don't have any recent pics of most of these girls and I don't really have plans to disturb them for much besides feeding, cleaning and hopefully collecting babies. Soooooo here are some older pics of some of my hopeful breeders for this season.
First up, this girl was part of a robbery from some ignorant guy at the local swap. There was about 10 reason's I shouldn't have bought this girl but the beauty of her and the price outweighed the mites, the seller's vibe, the fact that she was WC and then he threw in a second garden female for the asking price of $50... yeah I went ahead and robbed him haha
She is the yellow one in this pic getting wrapped by the male I got from Billy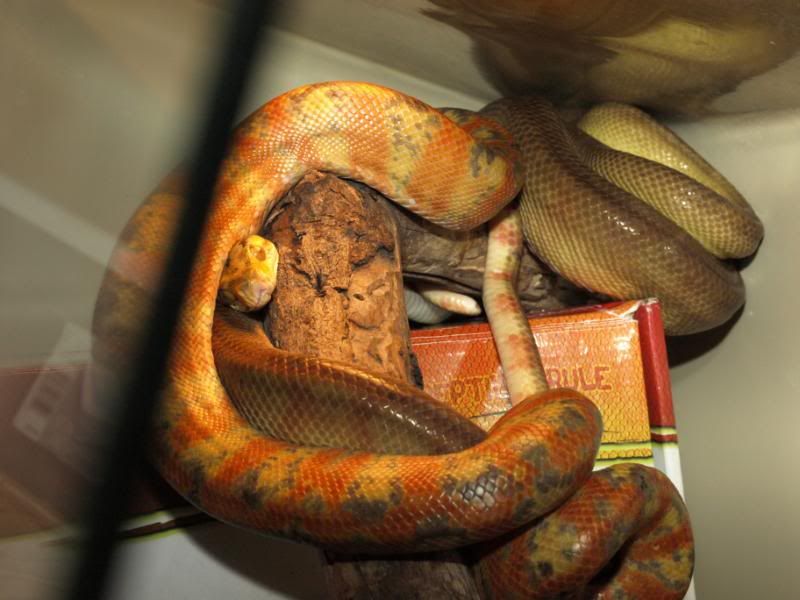 I really like the orange webbing you can see in the background here and her eyes
Next up is the "throw in" Garden from that same deal, both these girls are near 6 feet long!! This is from quarantine time last year, Billy's male has been giving time with her as well though I am not as certain she is prego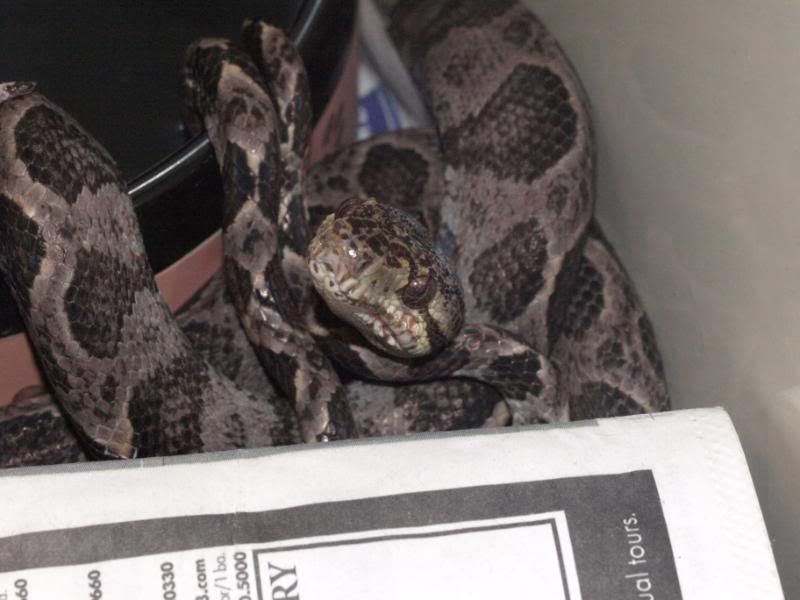 Post meal chin rub shot
Next up is a female I picked up from Gavin Brink of
http://www.snakesoflatinamerica.com/
She is the mother of Shiraz and I picked up one of two possible fathers. This is also the same girl that came to Gavin pregnant from the zoo and was something like 200 grams at the time.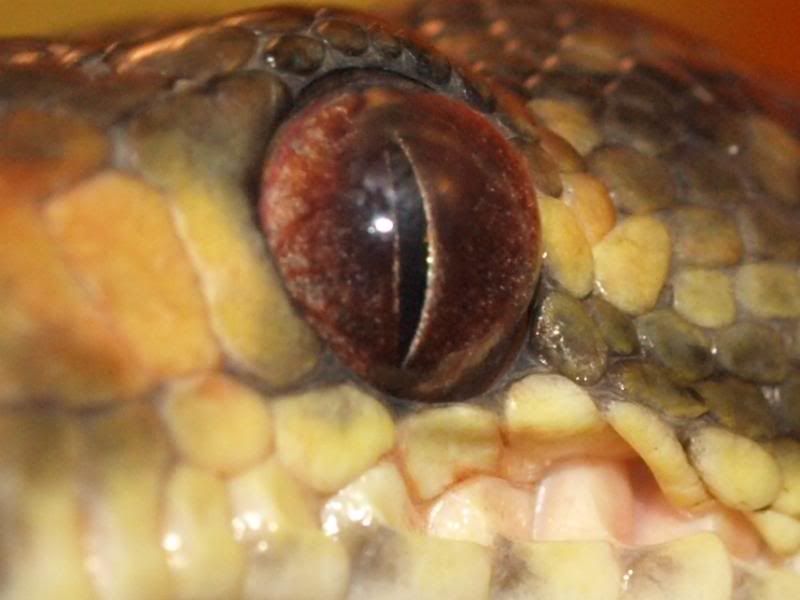 She is not that nice but not too bad, the male is a red eyed garden that I do not have pics of ???
This garden girl is also in with these two, this pic is ridiculously old but this girl came as a CL rescue from another CHS member who picked it up from a guy who thought he bought a Emerald and then couldn't return the snake ahaha She is currently huge!!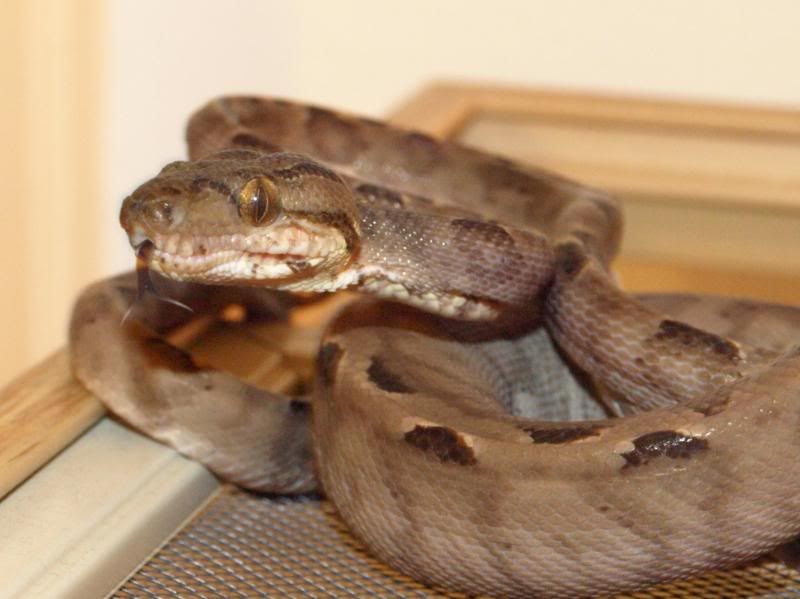 She is also super sweet and easy to handle!!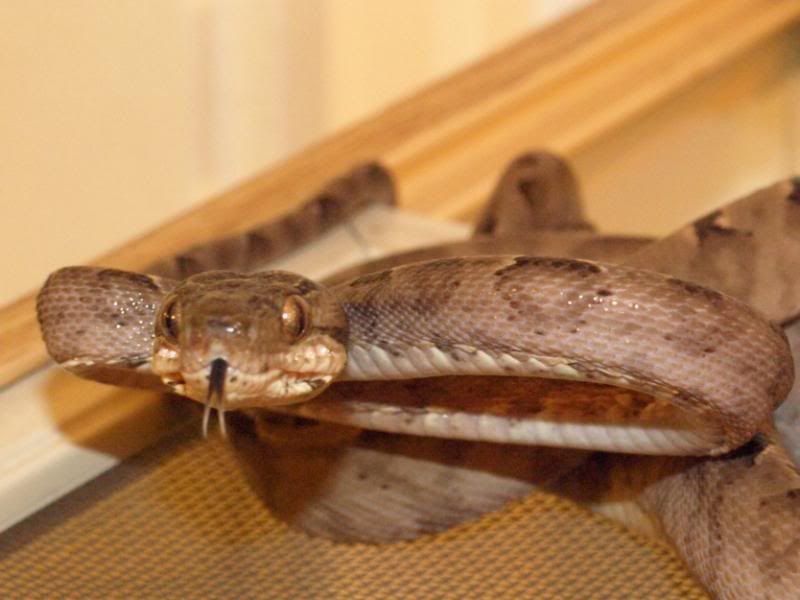 Next up is a little red/orange girl from Daytona a couple years back, first purchase of the show about 30 minutes after opening from Ben Siegel
I am quite hopeful for this girl!!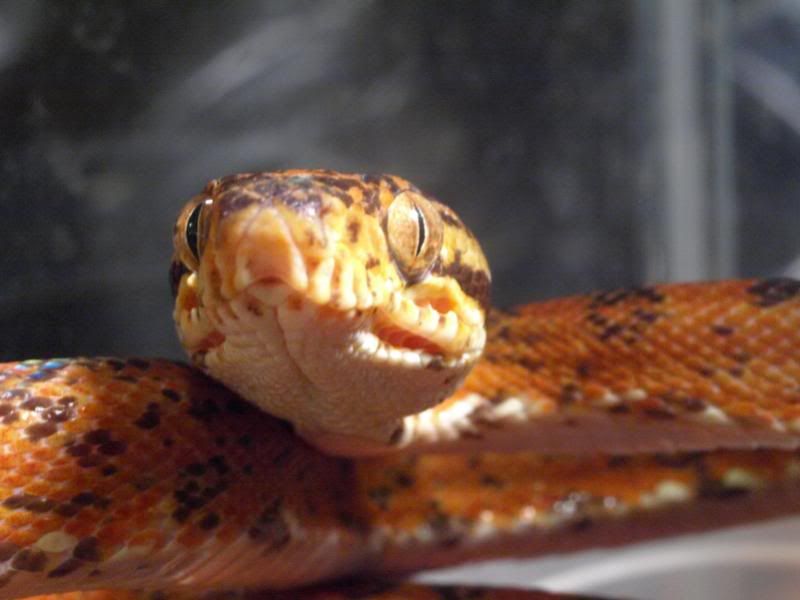 And finally my original pair who the above red was in with. The dark yellow is the female and the red orange is the male. This girl is looking huge!!! She is the one who took and ate and then spit up a rat pup last week for me, then later took a tiny rat pup. Last night she refused a mouse... I am pretty damn certain she is going to give me babies again!!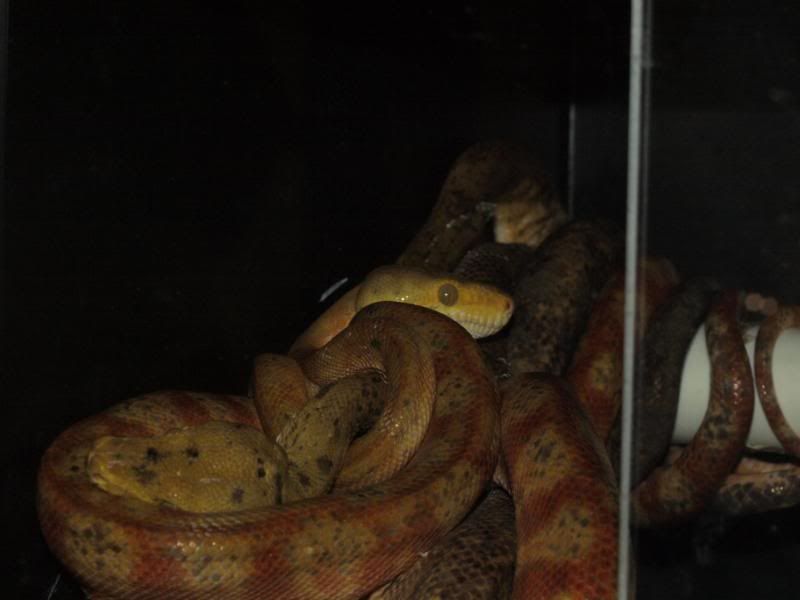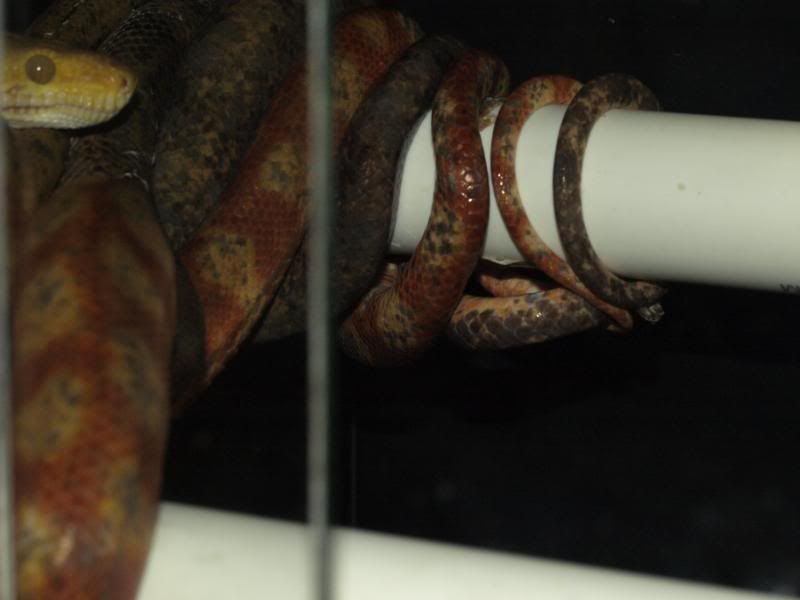 And that studly boy all by himself, he is a total sweetheart too!!!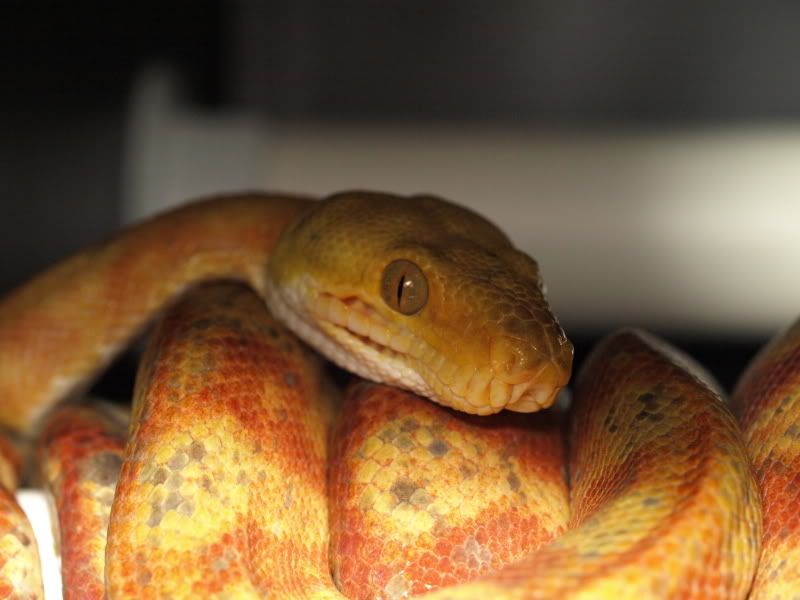 I will make an effort to get updated pics, having only juvi pics of a adult snake is pretty sad haha. Until then I hope you enjoy these!!
Jason