So my buddy moved to Texas a while back and things being what they are he ended up owing me a little bit. So he sends me this Craig'slist ad and asked if I am interested. Ad reads adult pair of CB 04 virgin amazon tree boas or something like that and pics of these kids. I say get them and we are even... and I will pay shipping. haha
So the box comes into my work and I open it up and there is a boa looking back at me.
HAHA Seems the big girl here tore right through her bag in transit, Egyptian cotton 0, ATB 1
Here is the big brute of a girl, the guy was feeding them 1 small rat every other week and I am guess she never missed a meal!!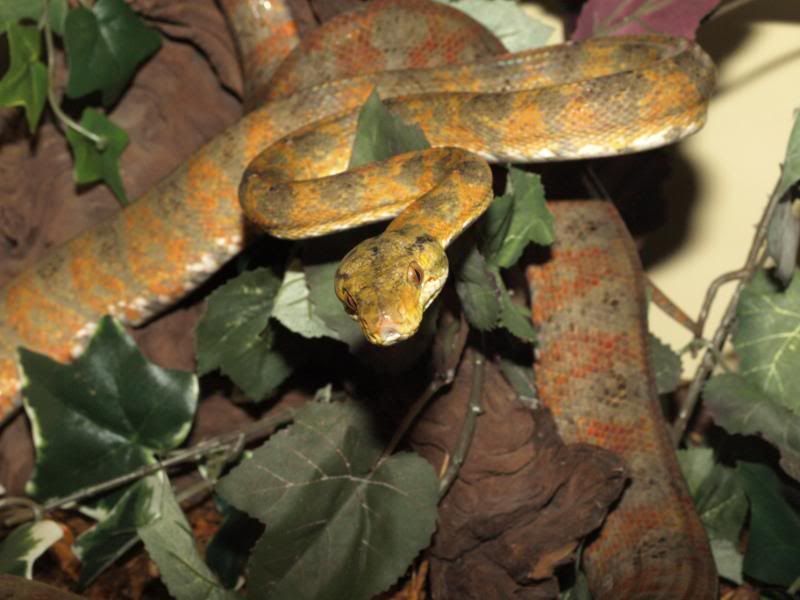 Little artsy tongue shot!!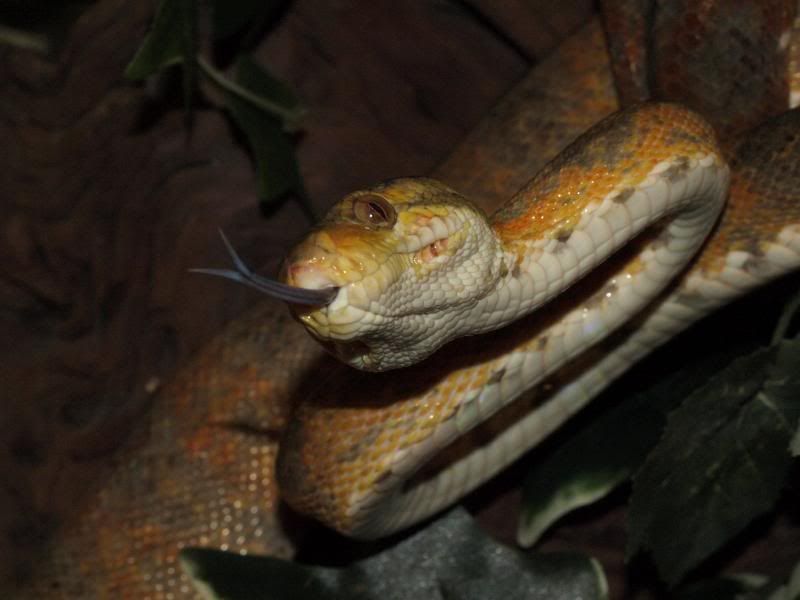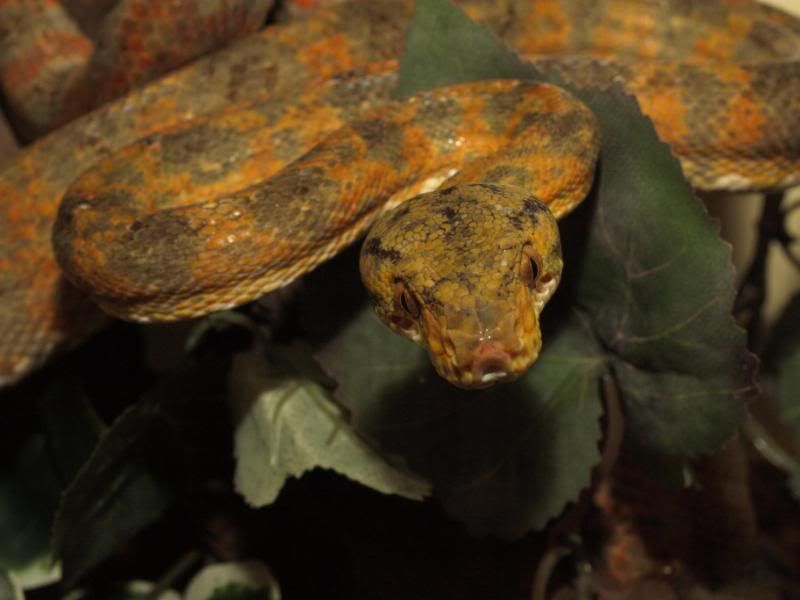 So I was told the female was the crazy one that will almost certainly make me bleed and here I was unscathed, so I reach for the males bag a little bit hesitantly reaching in to pull out this stunner!!
First off, how freaking cute is this pic??
What's that?? White speckles all over his back?? Hells yeah!!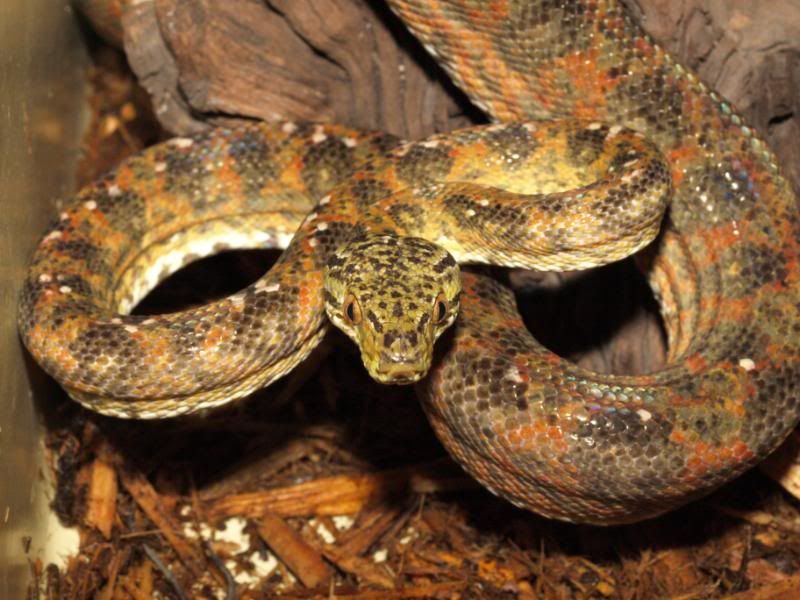 He is a total sweetheart, no thoughts of bitting but he is definitely spooked from his trip and from being in a glass front enclosure instead of a plastic box.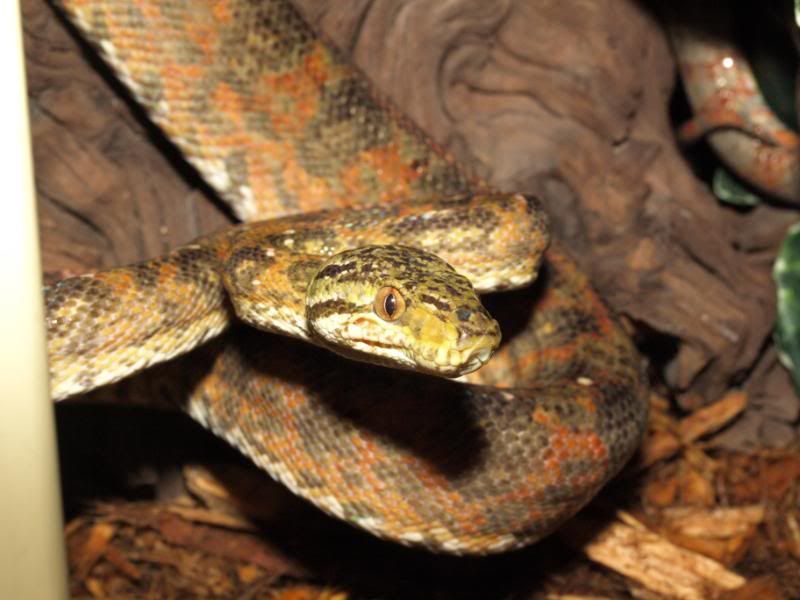 Here is the two of them together, they are both huge!! The female is up near 6 feet and thick!! And the male is 5.5 or better and pretty thick in his own right.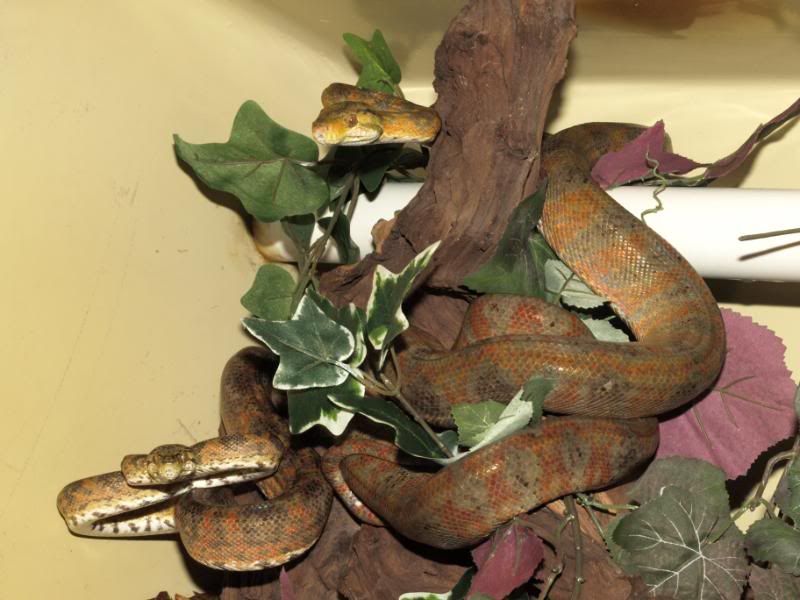 Mid body on the female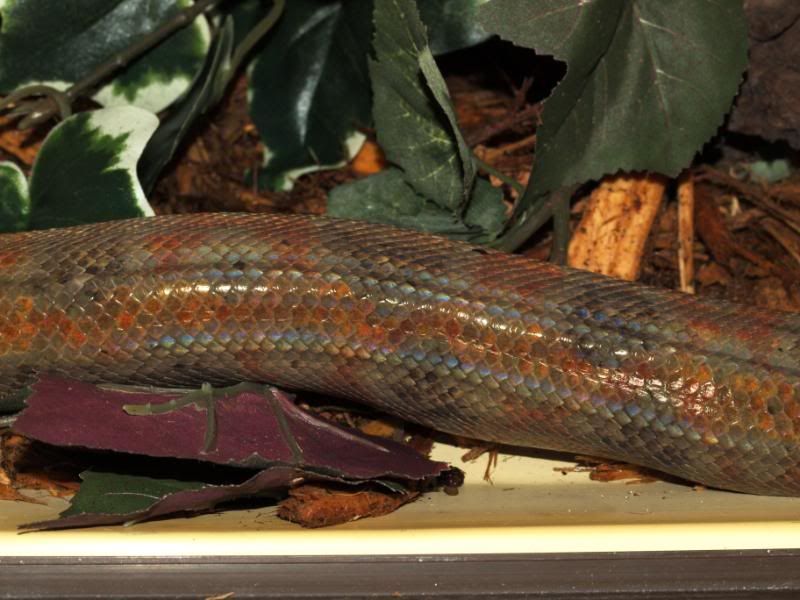 Hope you enjoyed the pics, I will certainly enjoy the animals!!!
Jason