Since I had a guilty feeling about not getting this girls pics since she was a juvi I got some more pics of her. Kind of funny really, I didn't realize it until I was trying to post a reference pic of her for my "My girls for the season" post and all I had was 2 year old pics. Anyway I saw her out basking in the heat light today of her newly redesigned cage and had to get some pics.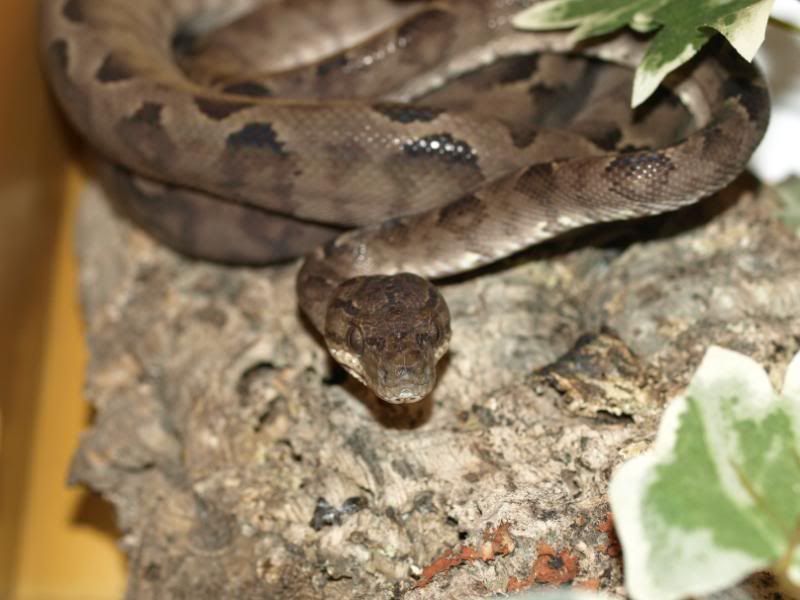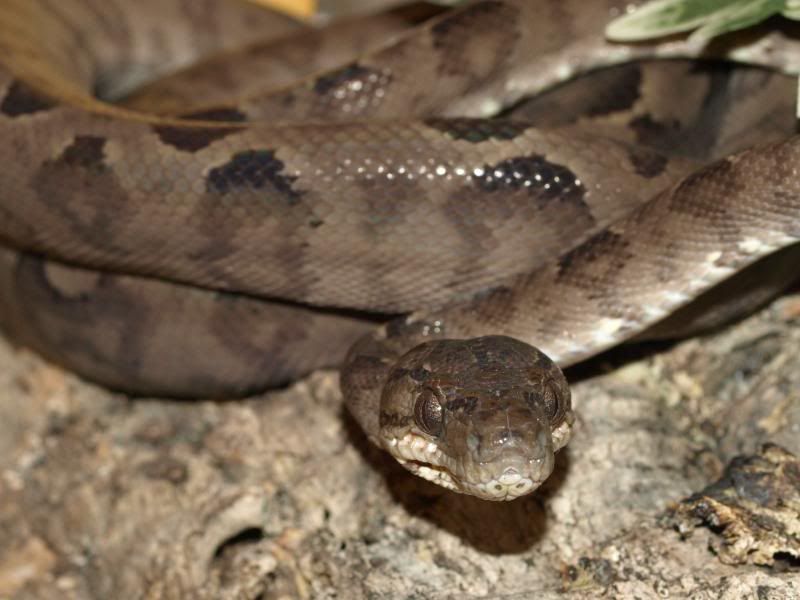 You can see her fat belly hang off the back of the cork in this pic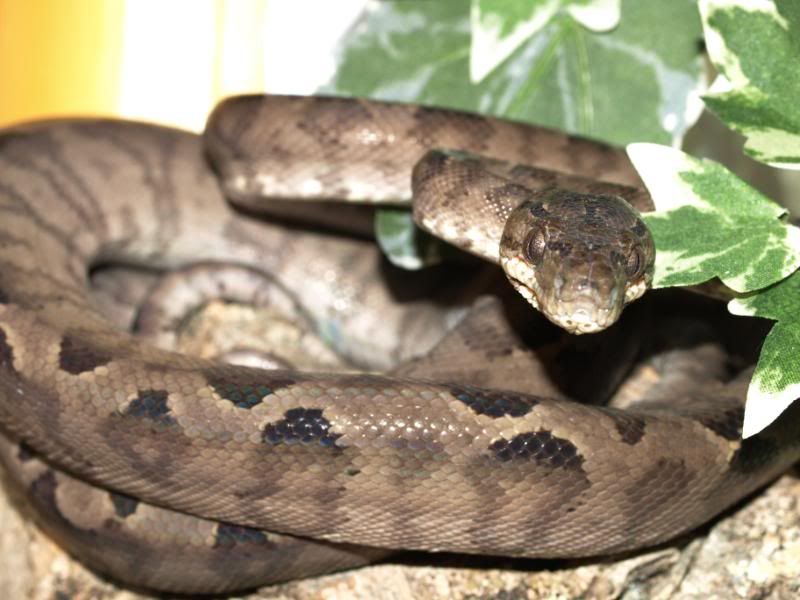 Here are her current cage mates, the male garden and the red female (in shed) that is his sib and proven (in 09) by either him or another male that was in the zoo exhibit they all shared.
They are actually on the other side of the split in the cage, I am currently heating one side with a basking light and have an access door open to allow both a thermal variance and a choice to be together or split up.
This is what should be the gardens POS and would be a garden to garden breeding like some folks were asking for a while back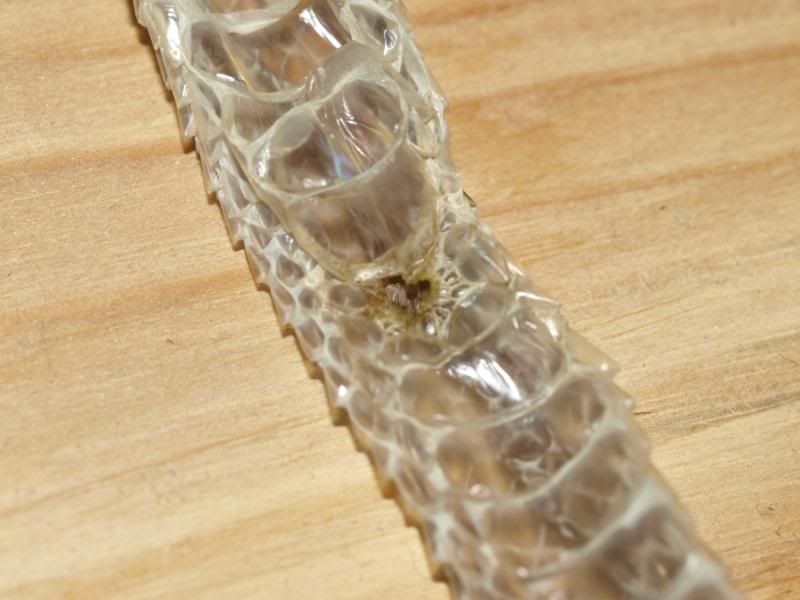 This is a 3ft by 2ft by 2ft old school Neodesha divided arboreal cage. I cut out the sealant holding the plexi on one side and added handles to it so I can remove and reinstall it. Other wise it is too tight to get out and the only other access is a small square on top that is split between the two sides. When you open it you open both sides at once.
It is a pretty neat cage and with the door removed I can heat the one side with a 60 watt bulb and leave the other side alone. I have a huge slab of cork bark on either side and the PVC but they seem to prefer the cork bark for both basking and hiding under. Cypress mulch substrate and fake vines plus a nightly misting and they are happy little buggers. I only have the male still in there because the sibling female is not looking as pregnant as I would like and I am hoping for a late hook up maybe. He has about another week before I pull him.
Here is the POS off my CB yellow female just for kicks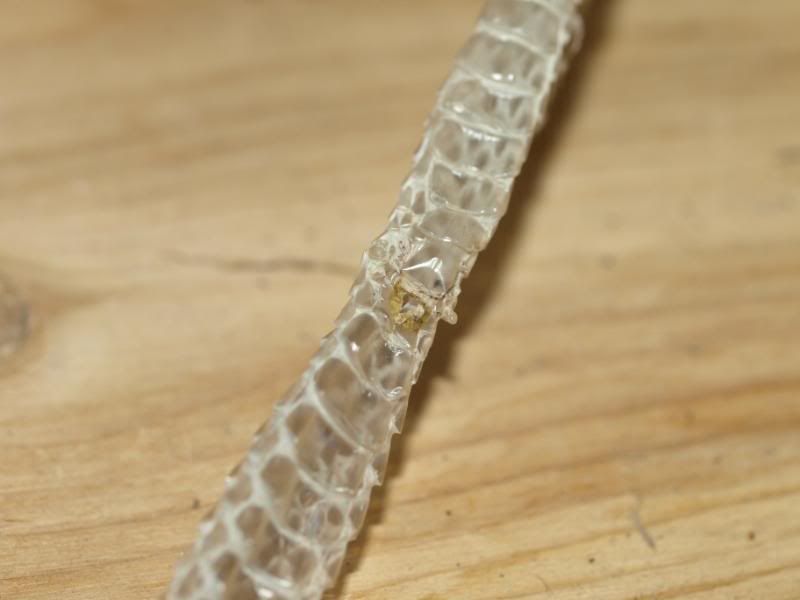 I have a couple other ATB's both male and female that I want to see sheds from but I think I am going to see the same thing on them...
Jason