Here is a nice extreme Hondo holdback I produced in '09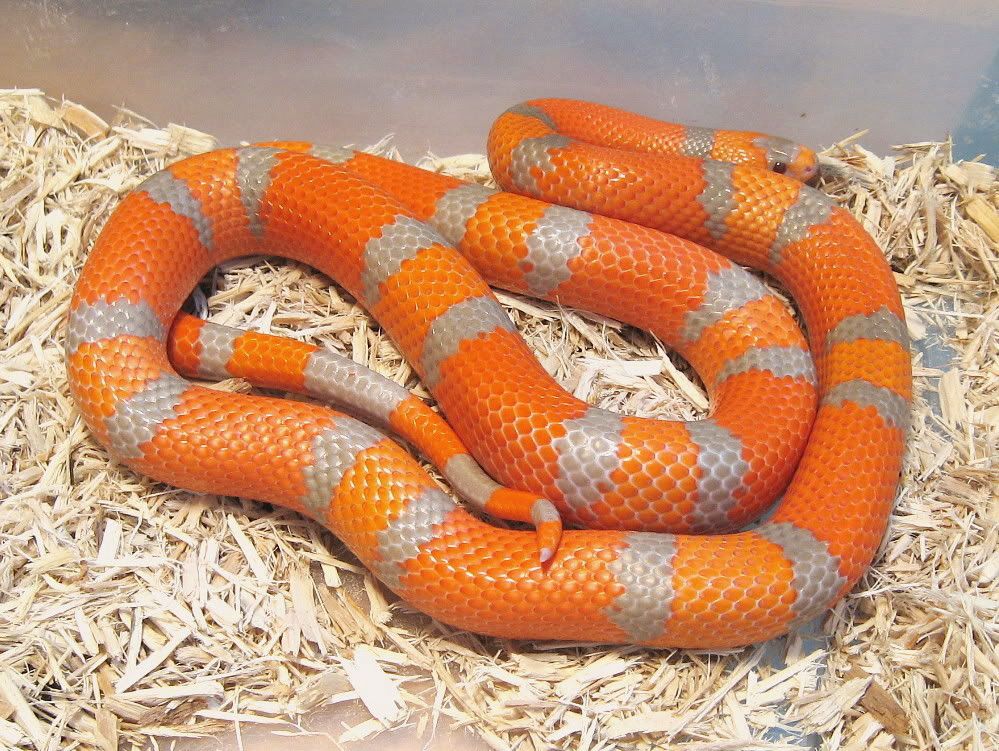 Him breeding a HUGE Falcon line ghost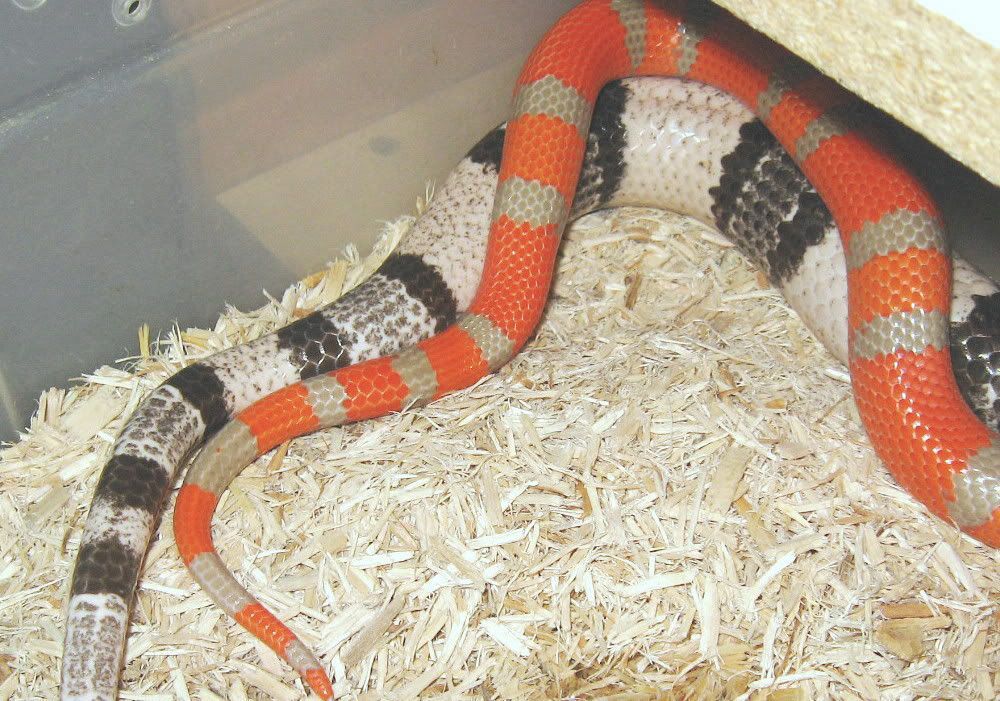 hypo/het snow male breeding a Lambert female amel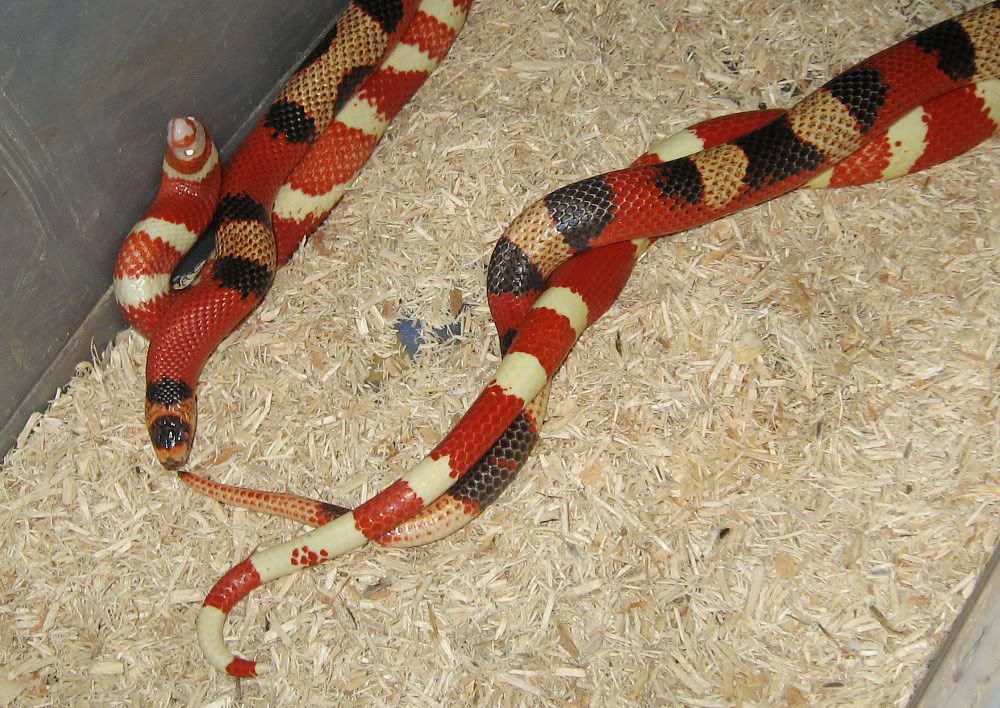 Same female....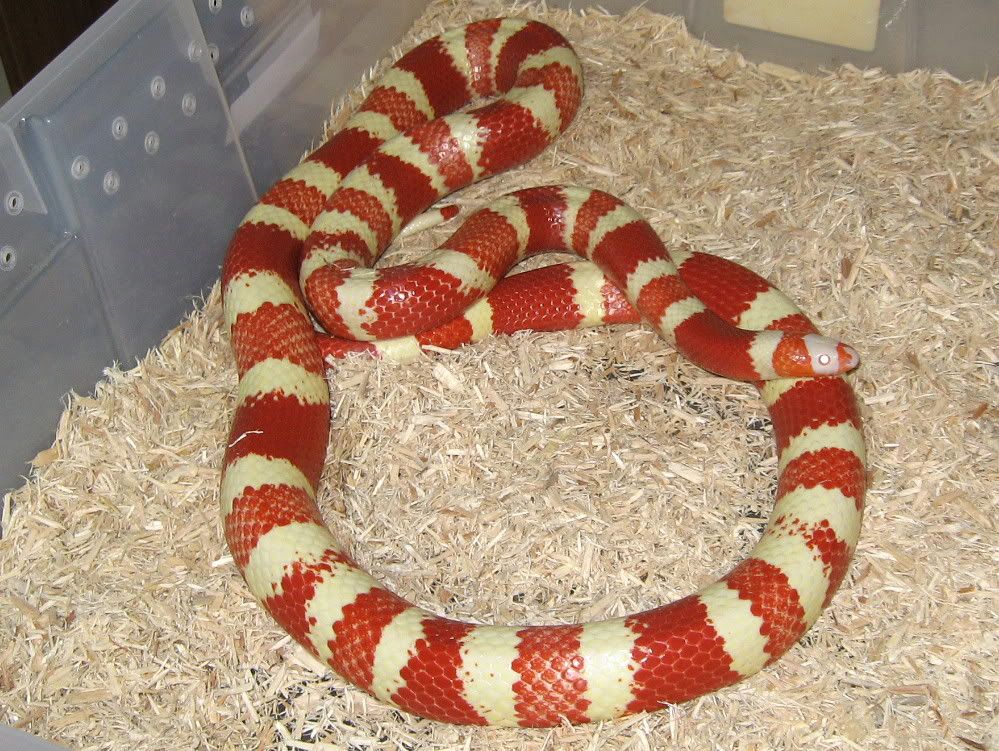 The above extreme's huge mother.......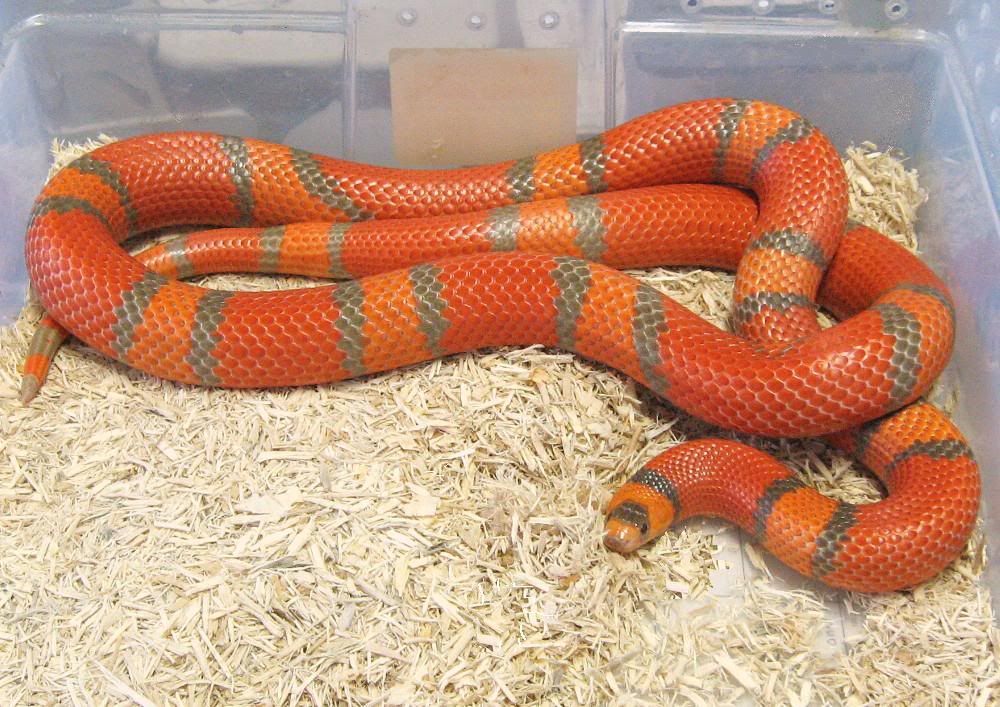 an amel nelsoni youngster that is het for a recently discovered t-plus gene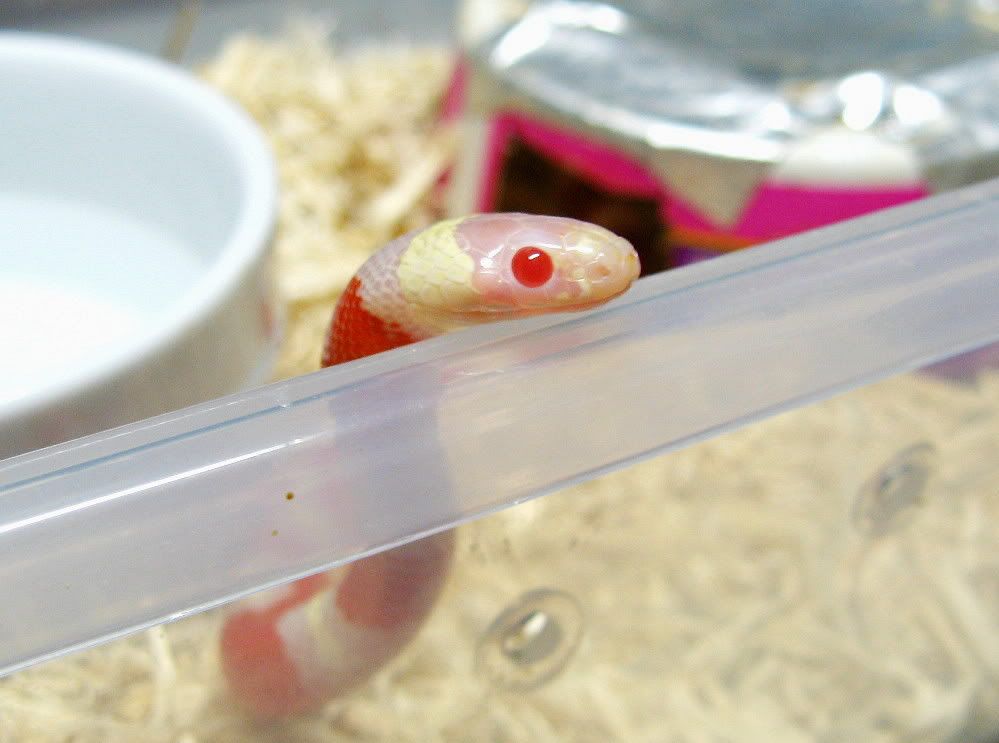 Here is it's awesome looking father(owned by my friend Shannon Brown). This bizarre gene was accidentally produced by Christos Skliris of France back in 2005. This gene does not seem to behave as a simple recessive colubrid trait normally does, and the gene acts in a more "co-dominant" fashion with the amel gene........very bizarre indeed!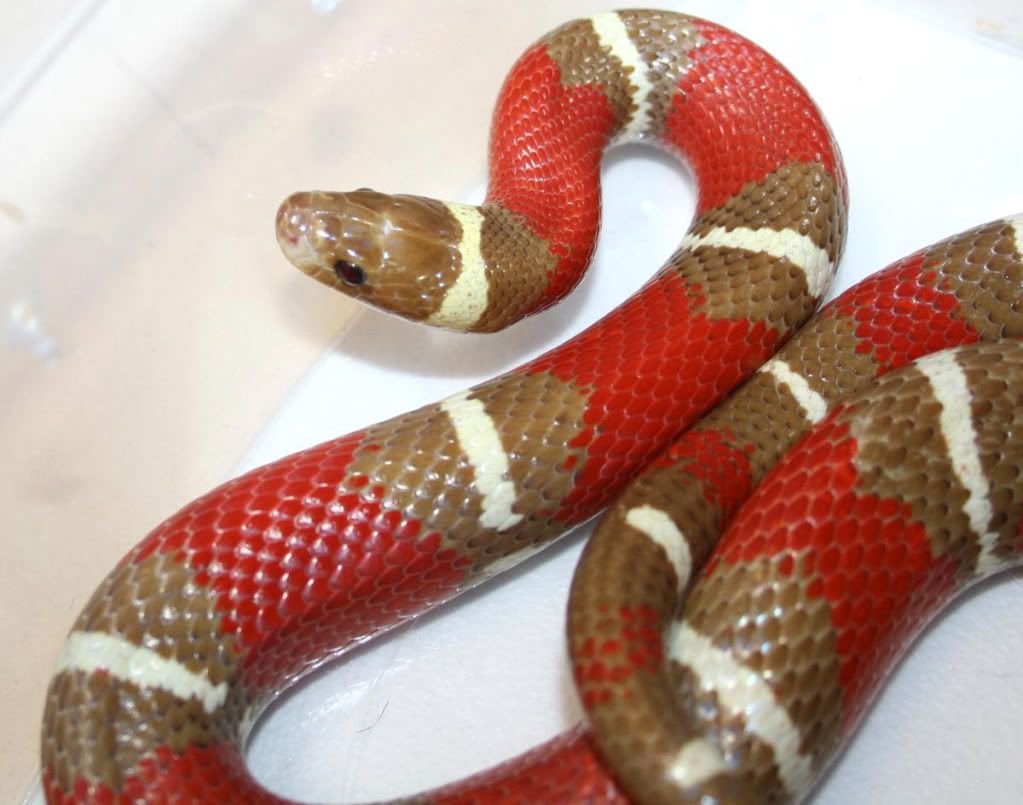 a very vanished amel Honduran female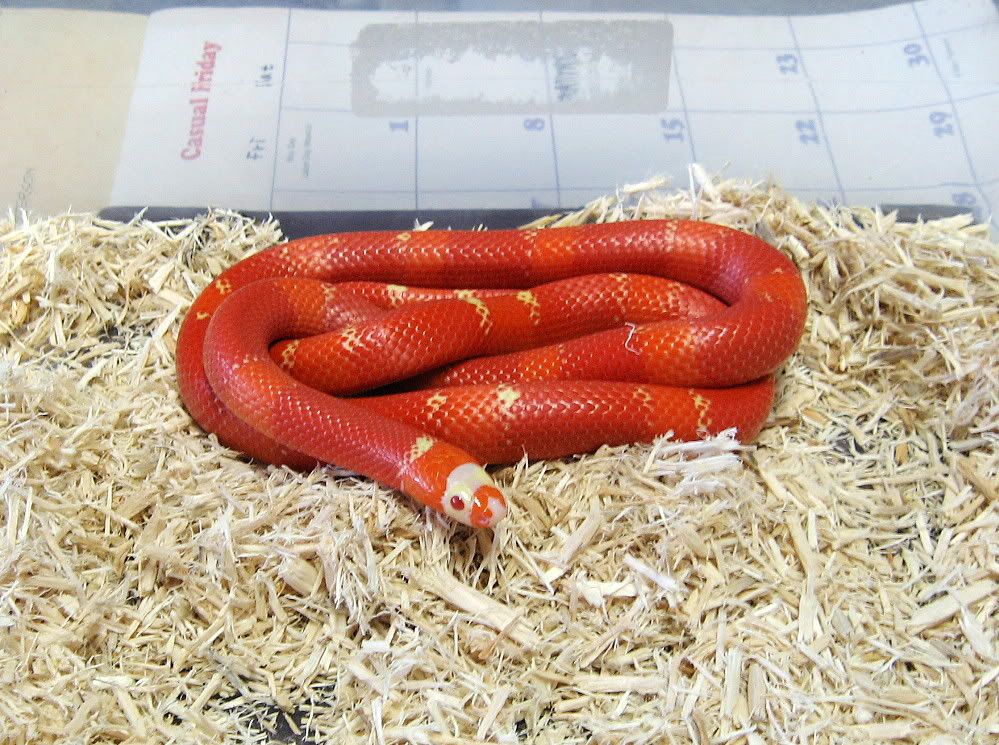 Another extremely vanished female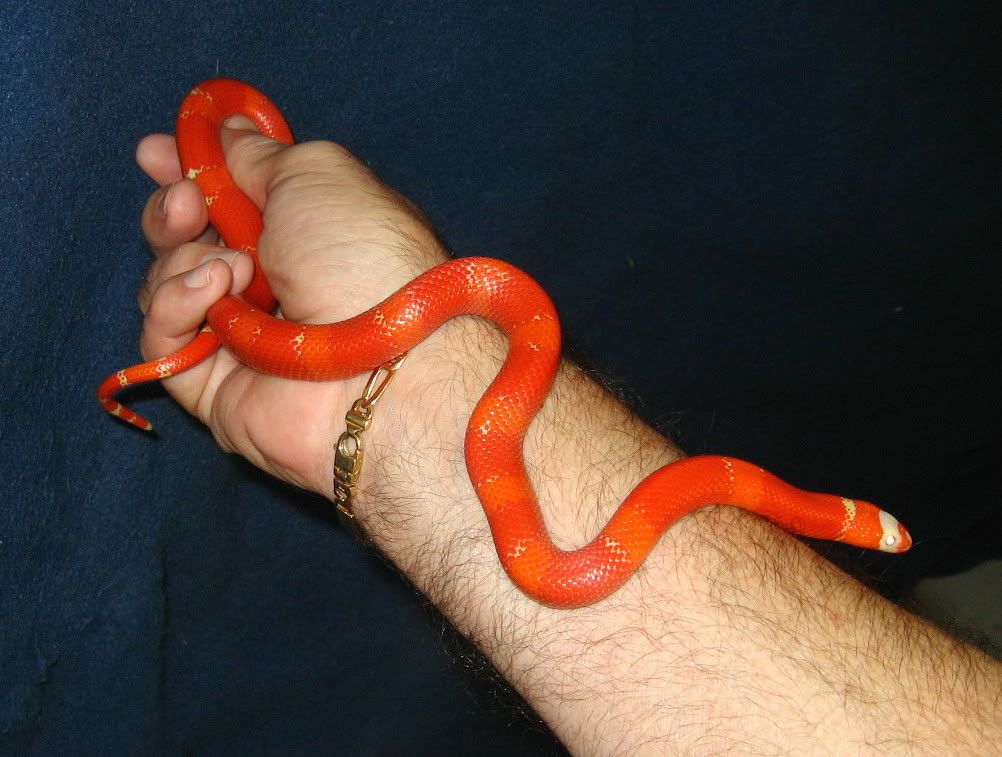 A nice Bailey line adult ghost female that is featured in Terry Dunham's 12 page article in the 2011 annual "Reptiles USA" magazine.
a 2006 amel female Hondo
a hybino/100% het anery youngster from last year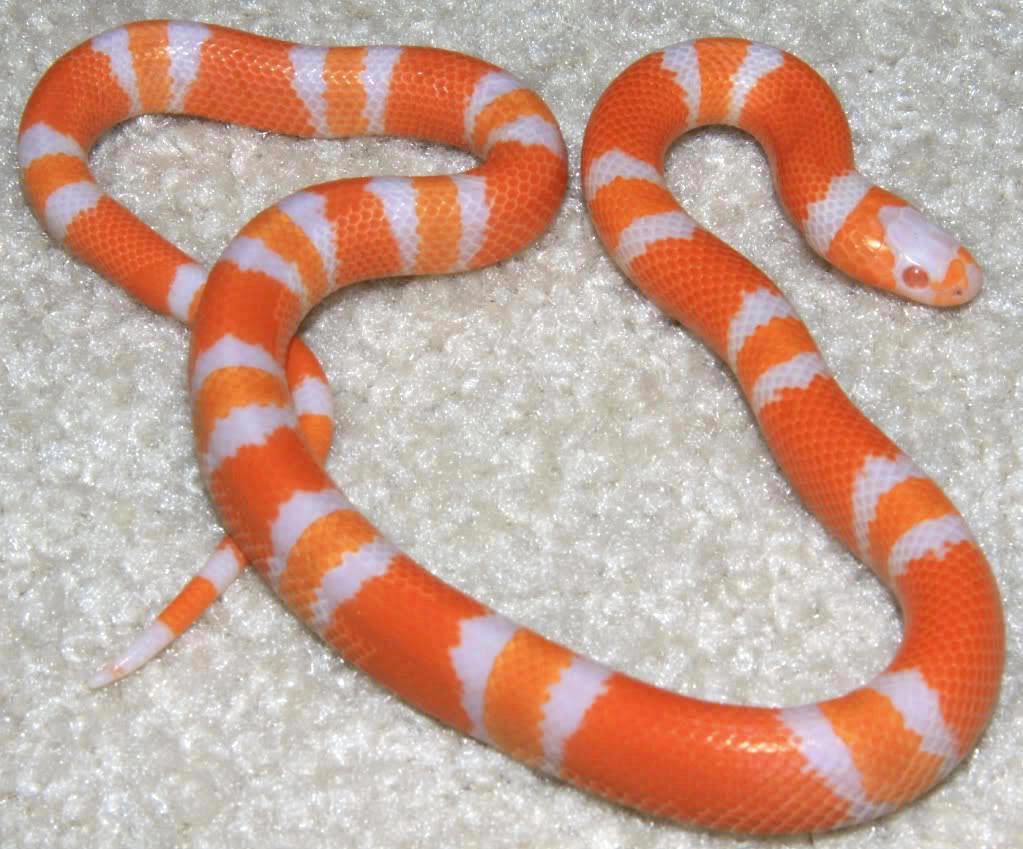 another vanished male amel (Norm Damm x Lambert)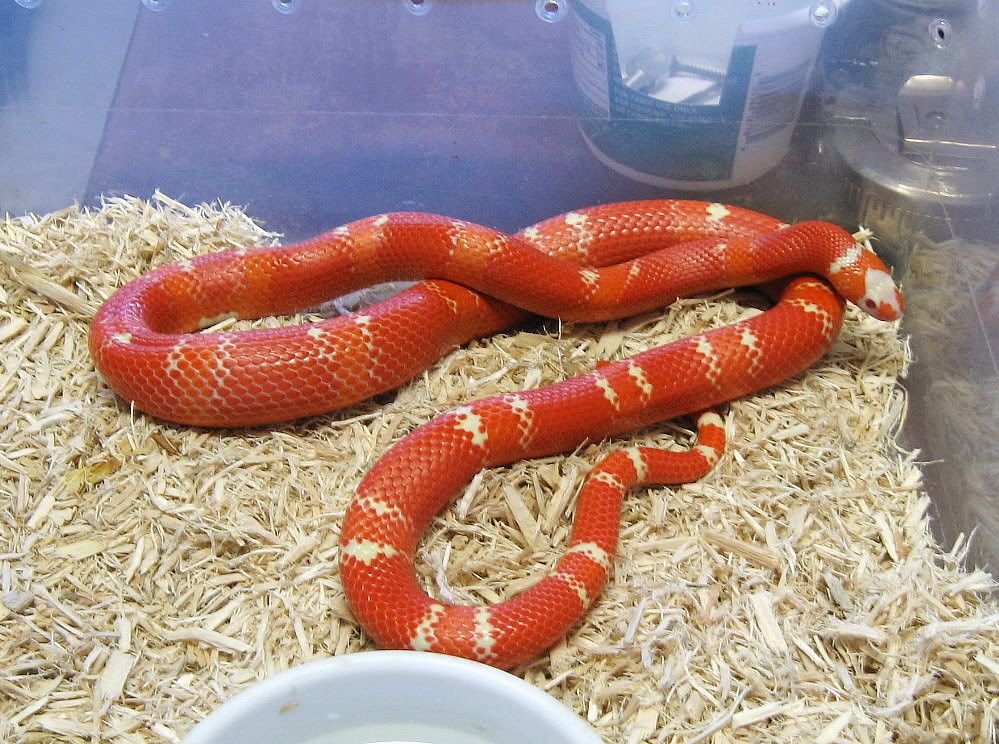 Tri-color hypo female
an
EXTREMELY
rare Blanchard's milksnake (2010 male)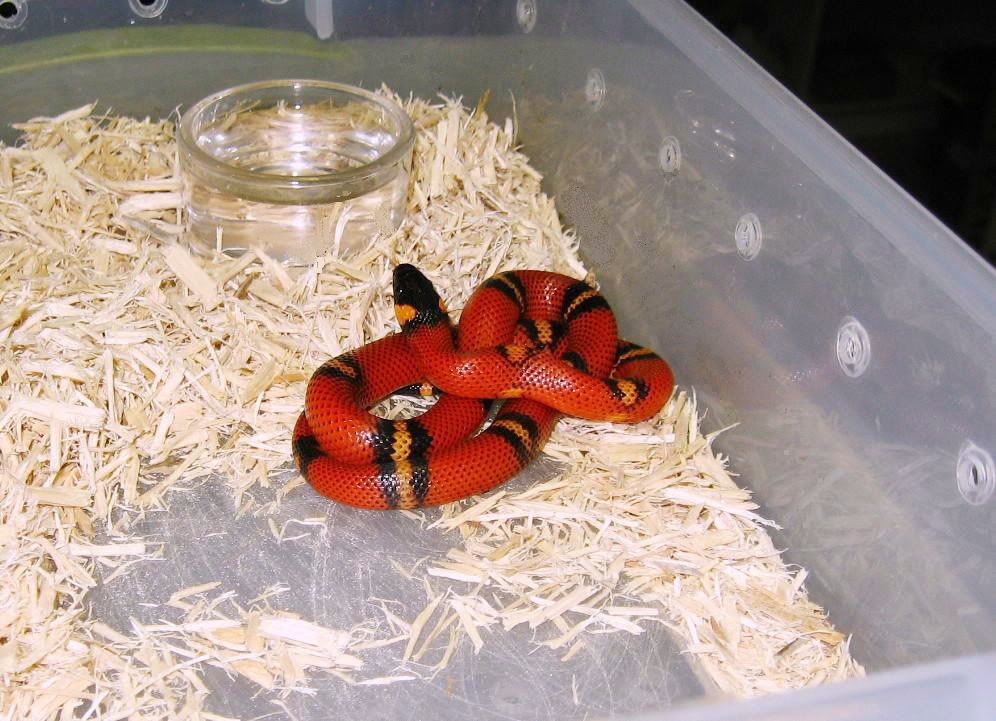 The blanchardi female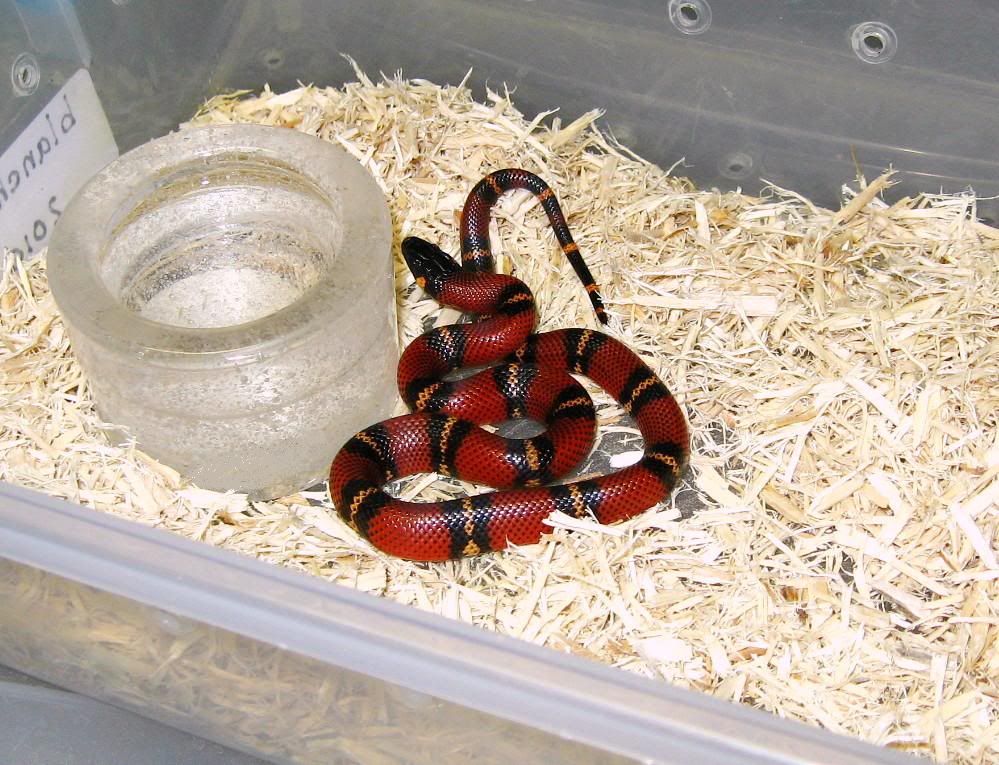 Here is the wild-caught blanchardi sire to the above hatchlings. This fine patternless specimen resides with my friend Shannon Brown. This extemely unique blanchardi was captured on a small chicken ranch just outside of Quintana Roo, Mexico on the Yucatan peninsula some years ago. The female he was bred with to produce the hatchlings I have was acquired from the Moscow Zoo in Russia a few years ago.
couple extremes I produced in '09
nice '07 Falcon ghost male (from extreme hypo sire)
A nice ghost female he produced that I held back to breed back to the father in hopes of some extreme ghosts
Vanished hypo from Don Shores stock
Very aberrant 2007 hypo tangerine male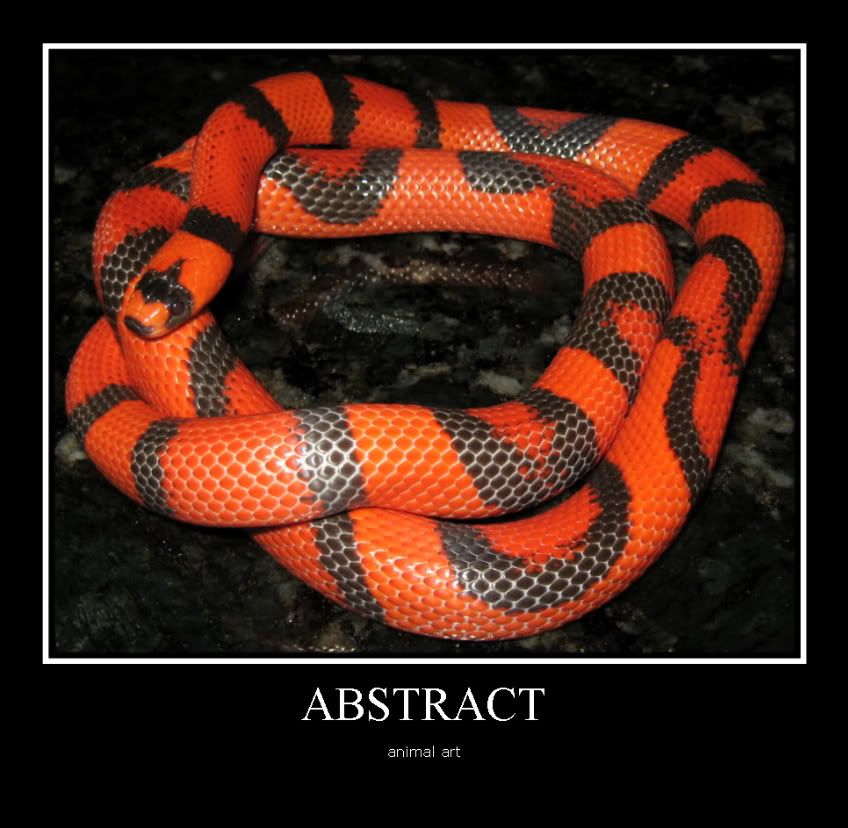 awesome ghost hatchling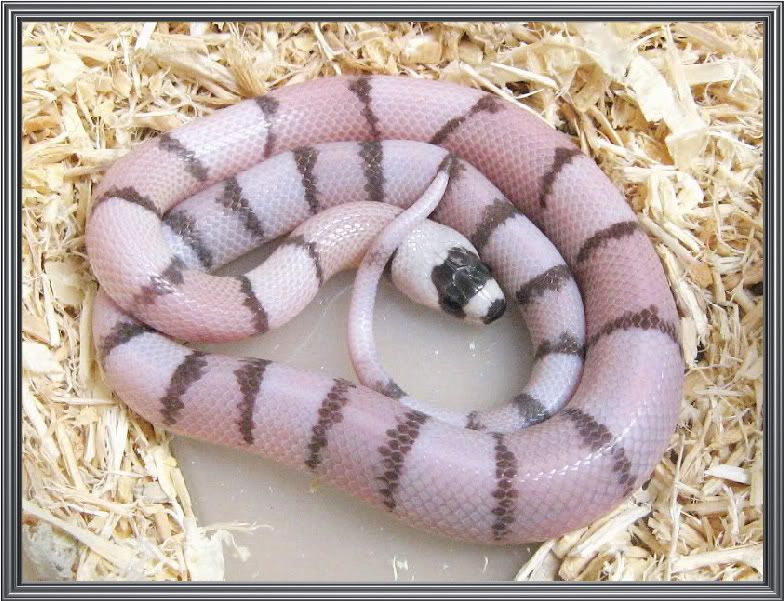 double het snow intermediate "peach" phase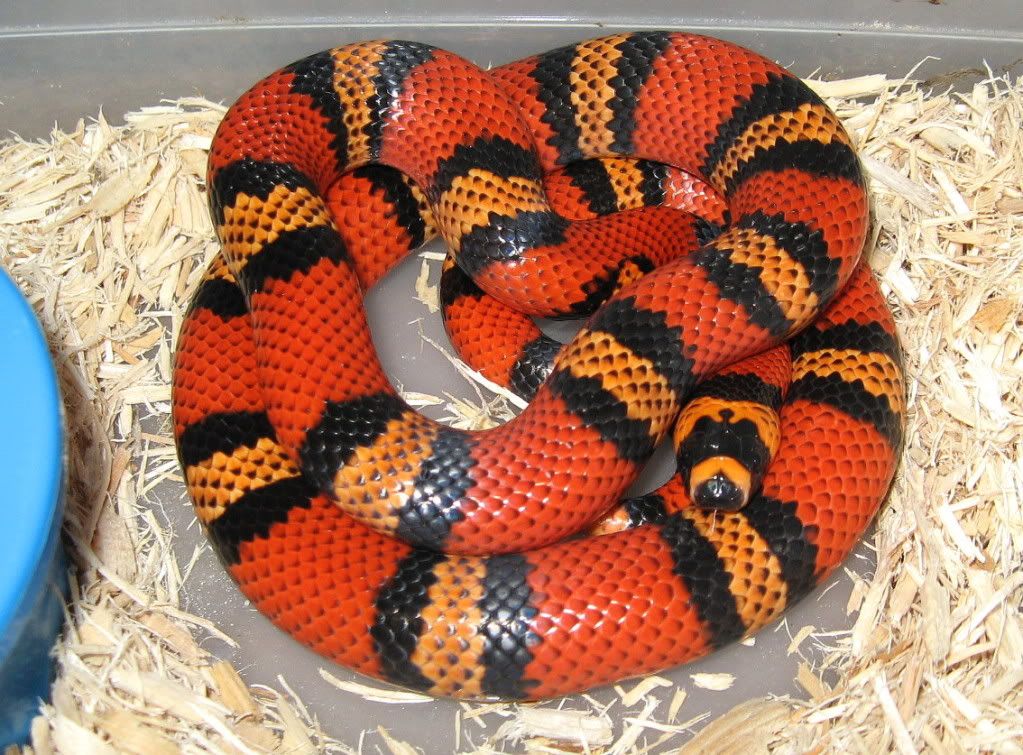 2007 Falcon male extreme hypo
The two breeding last year
a cool photo of a het snow female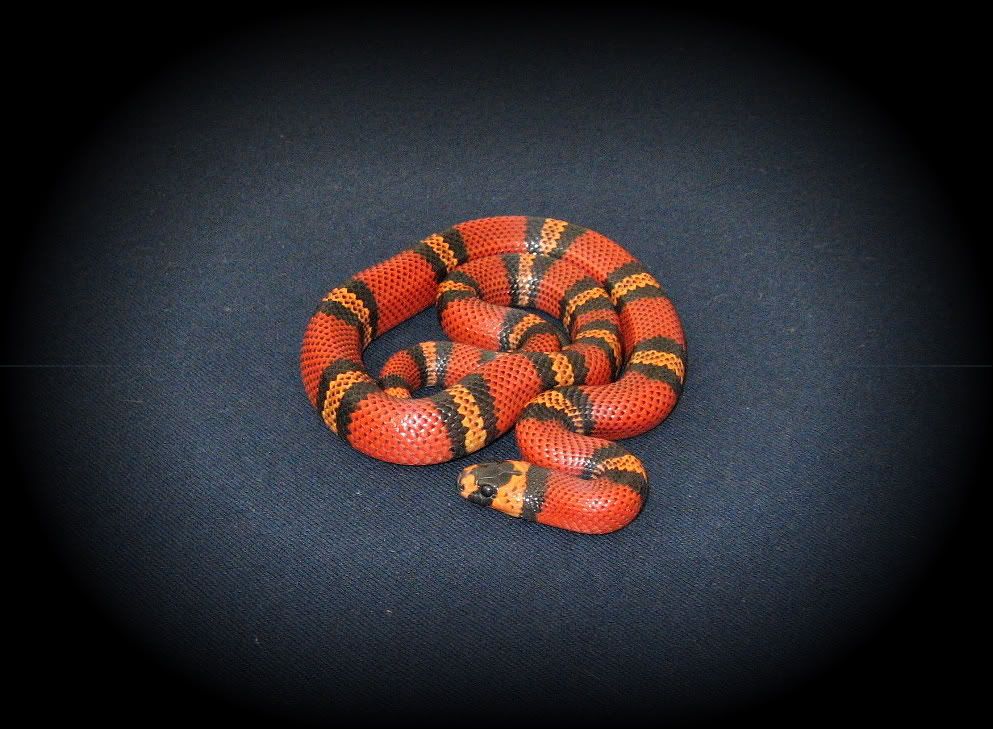 extremely rare L.t. oligozona I produced many years ago in the early 90's
cool little Scarlet king adult female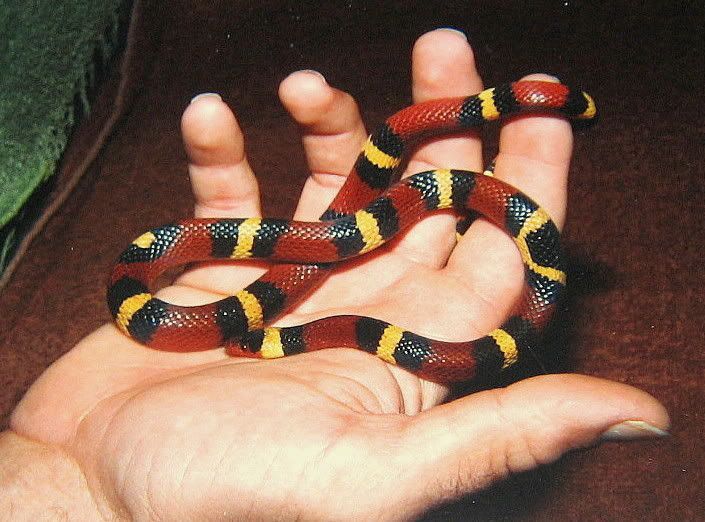 Outstanding nelsoni from years ago....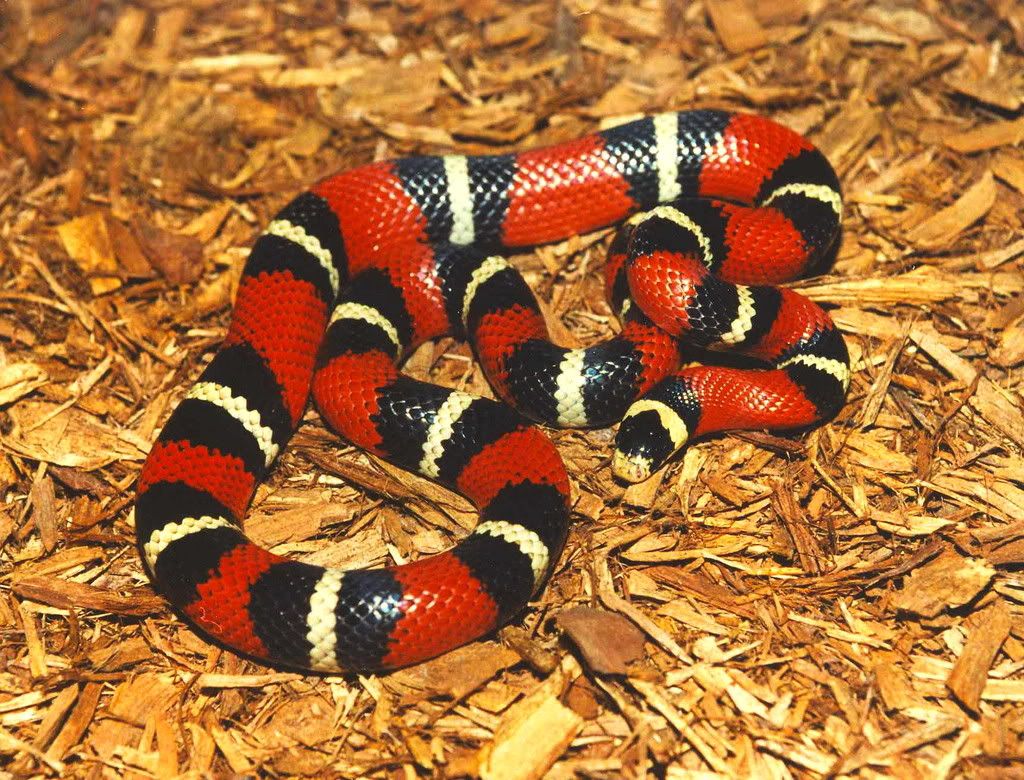 young amel Hondo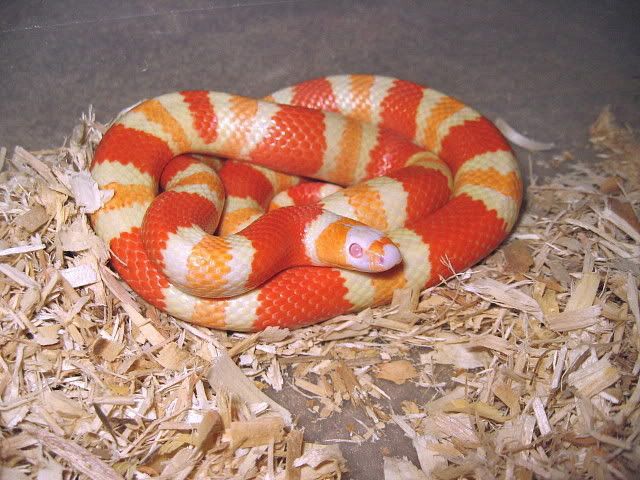 An interesting closeup of the iridescence on the parietal scales of the head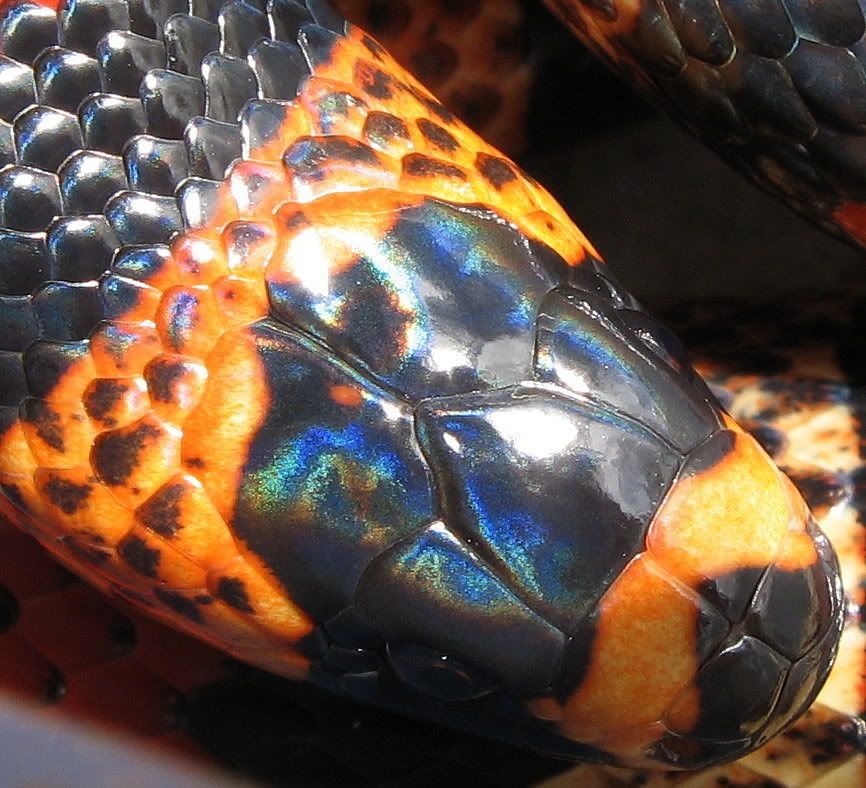 A nice Honduran portrait shot
little guy hatching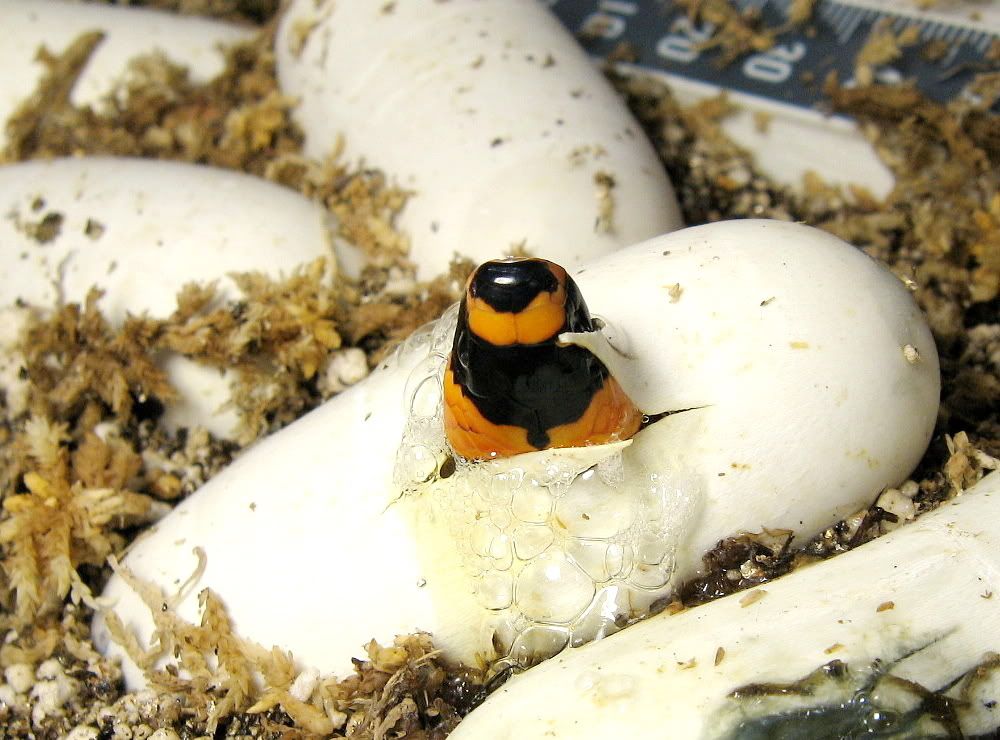 "almost" a two-headed amel. It died soon after due to the skull being under-developed and exposed.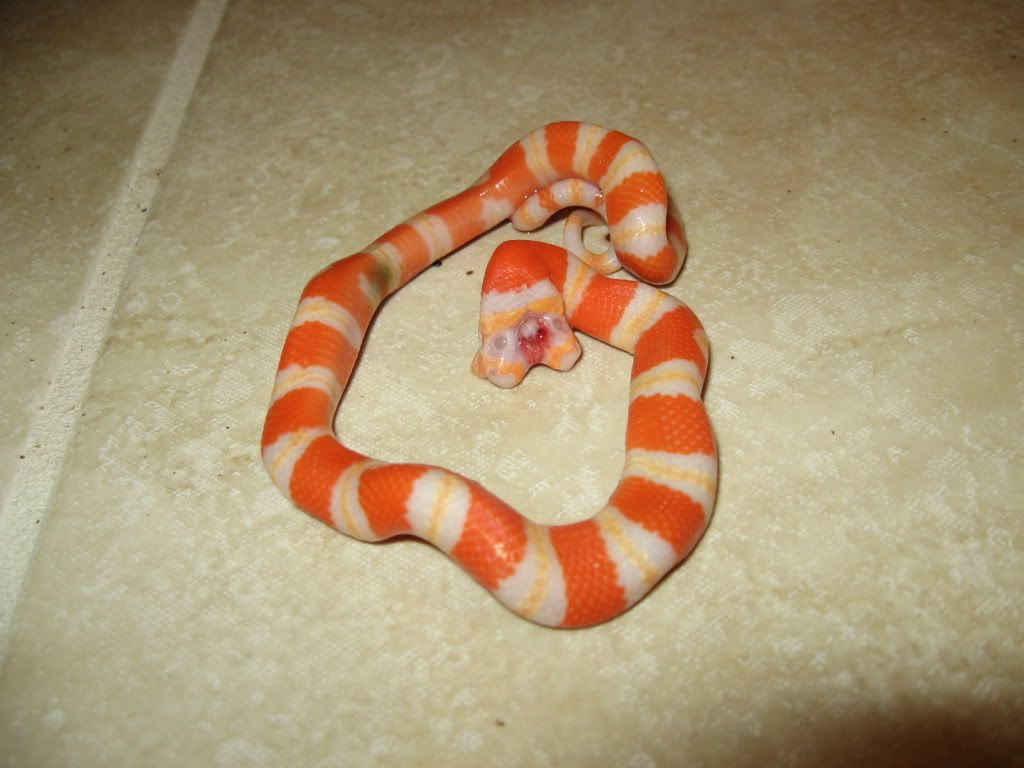 a few more extreme hypos
thanks for looking everyone!
~Doug