Hey Monklet,
The snake in my avatar is one of my male breeder Extreme Okeetees. He's an "Abbove" Okeetee (lol:
ABB
ott x l
OVE
). I have a project going to try and selectively breed Okeetees with at least 1/2 their dorsal blotches black. I'm hopefully only one generation away. I usually cross this box my a thick bordered buckskin female.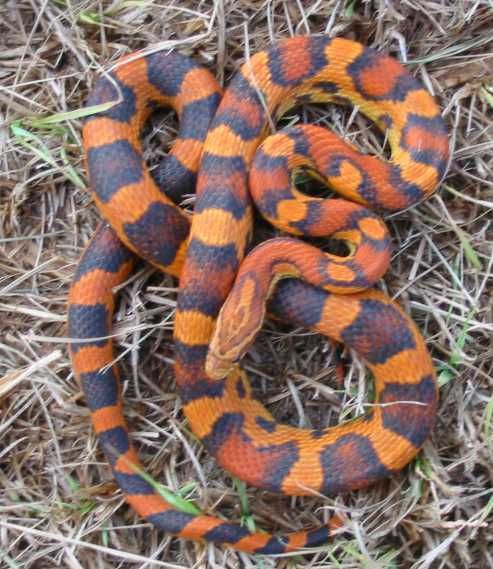 Below he's breeding the buckskin female. His orange blends well with the buckskin to create a yellowish/orange background on the offspring: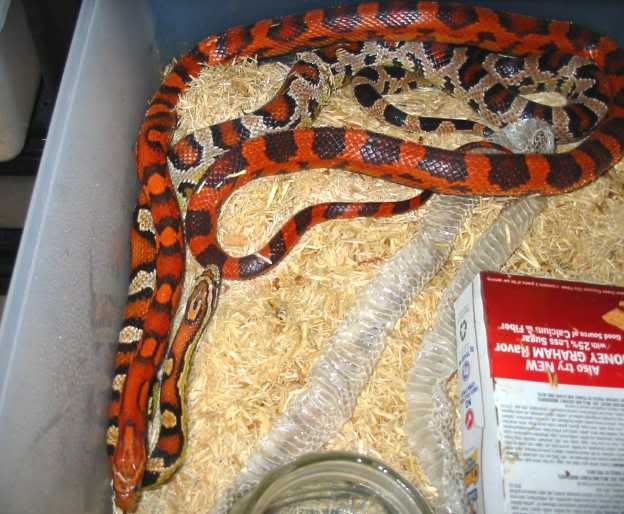 Here's another pic of the female buckskin that I almost always pair him up with. I had a few nice abbott okeetees that I did breed him to BUT the babies- although VERY NICE- just didn't get the super duper thick borders I'm trying to breed for... maybe I'm just a tad too picky: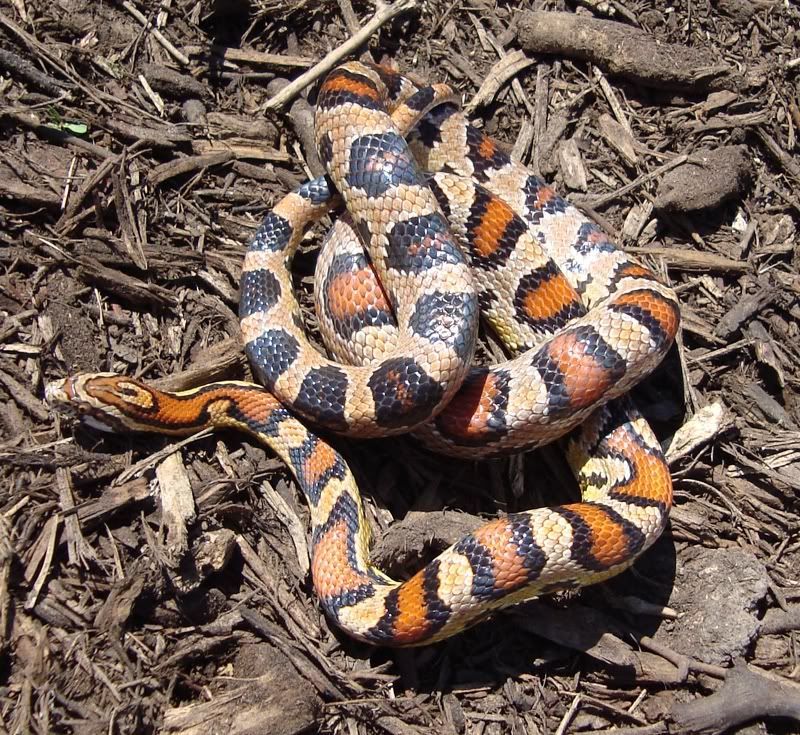 Here is a pic of offspring from this pairing almost extactly 1 year apart: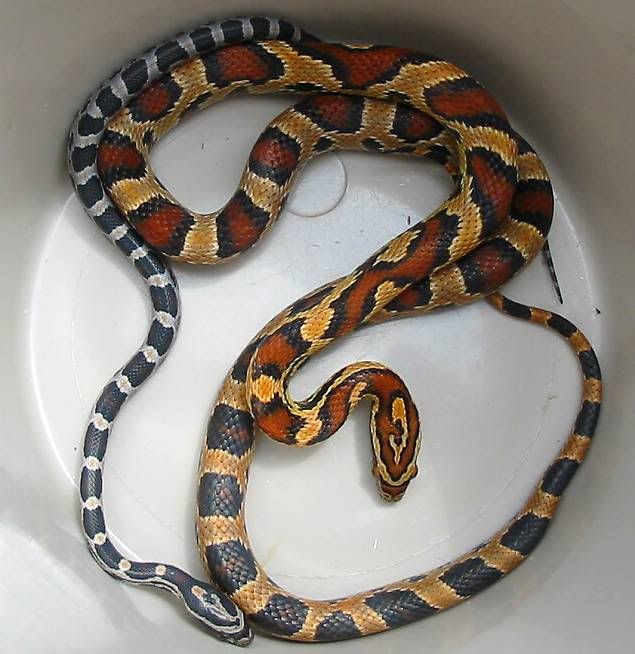 Misc pic of some 2010/yearling holdbacks from the pair: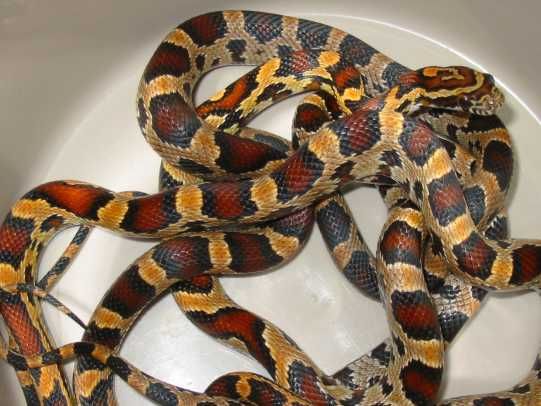 Enjoy!
Graham