I haven't posted much in Q1 2013, mainly because I've been busy with life outside herping (remember that mysterious parallel universe?): visitors, work, then more visitors and yet more work...but in between it all, I (and my visitors) managed to take some snaps along the way, so here are a few more glimpses into the life and life forms of my favorite island in the rain.
Let's warm up with a few cute critters:
Terribly cute fruit bats in the roof of a
pondok
forest rain shelter. Walt Disney would have killed to hire this pair.
Love Bugs
Not one, but two Smooth Slug-eating Snakes (
Asthenodipsas laevis
)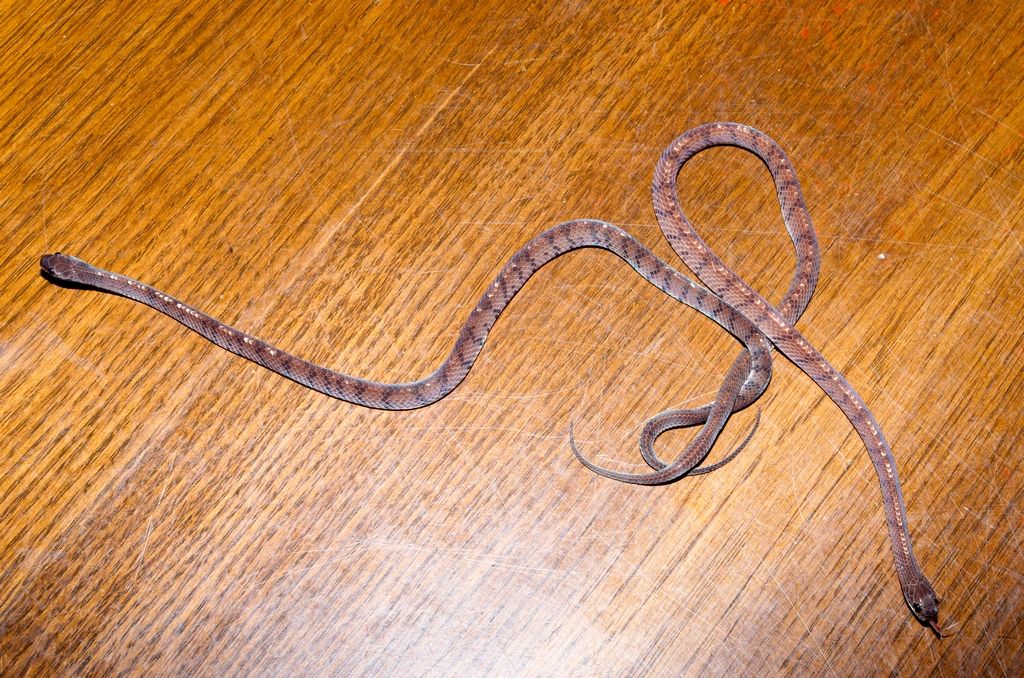 I love my hobby. I also love my uncle, a general physician of 37 years, who recently visited me. And I love the fact that he never travels without his well-stocked medkit, which was put to good use right after this little intermezzo with a particularly belligerent specimen of
Gonyosoma oxycephalum
These snakes have earned their reputation as fearless wielders of much attitude: they never run off the road when you find them - instead, they take a stand, assume the position and thumb their nose at you, hissing "Come get some, punk!" all the while...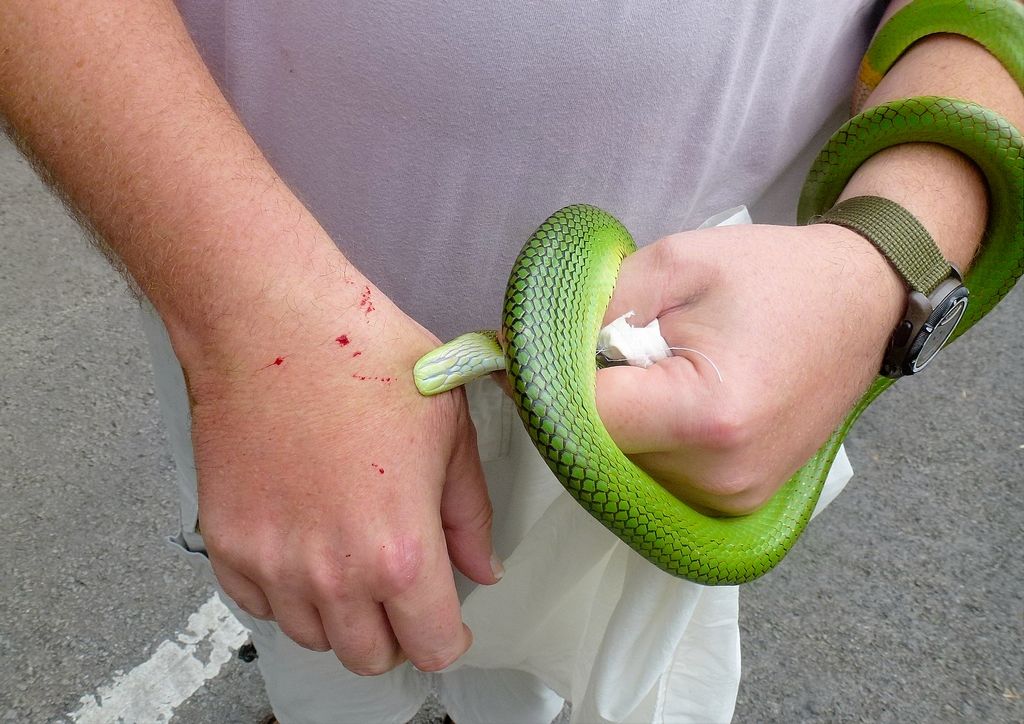 Kampong
life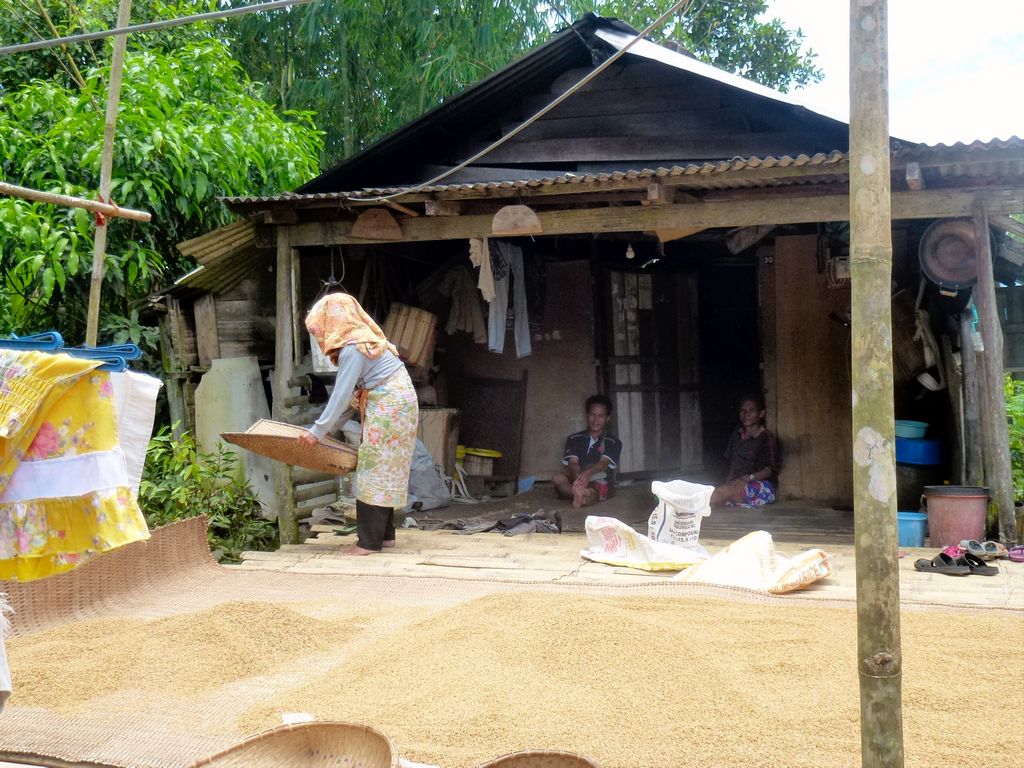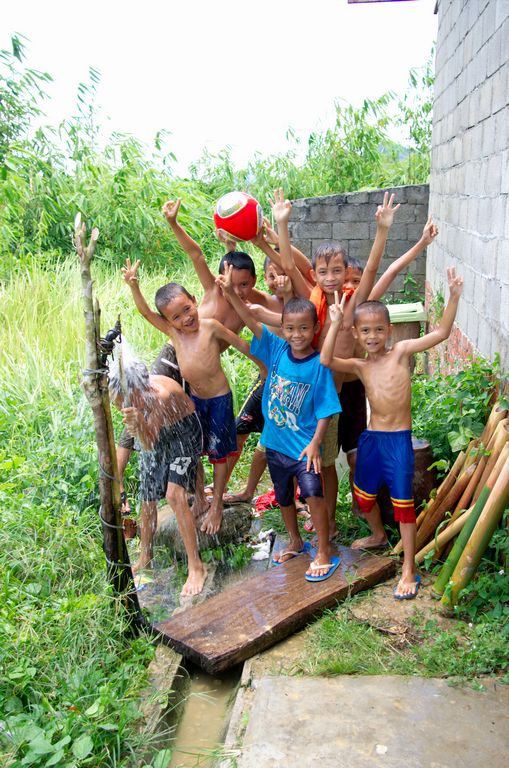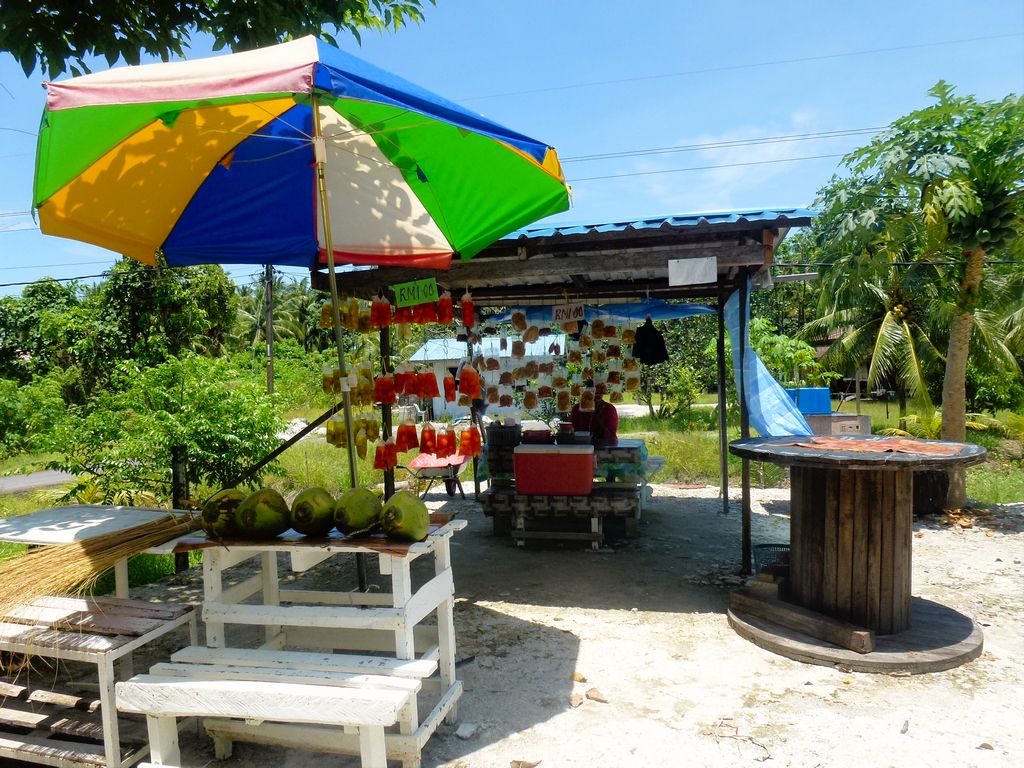 Arachnids: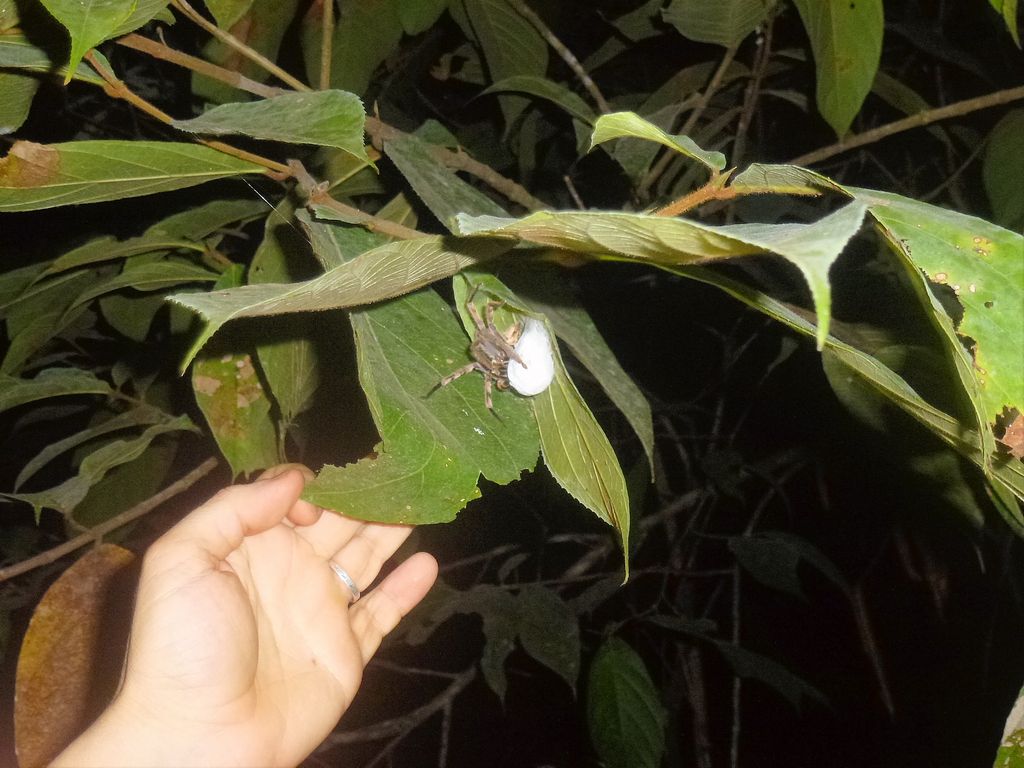 A few of those Japanese soldiers who finished WWII in a
Bornean head-house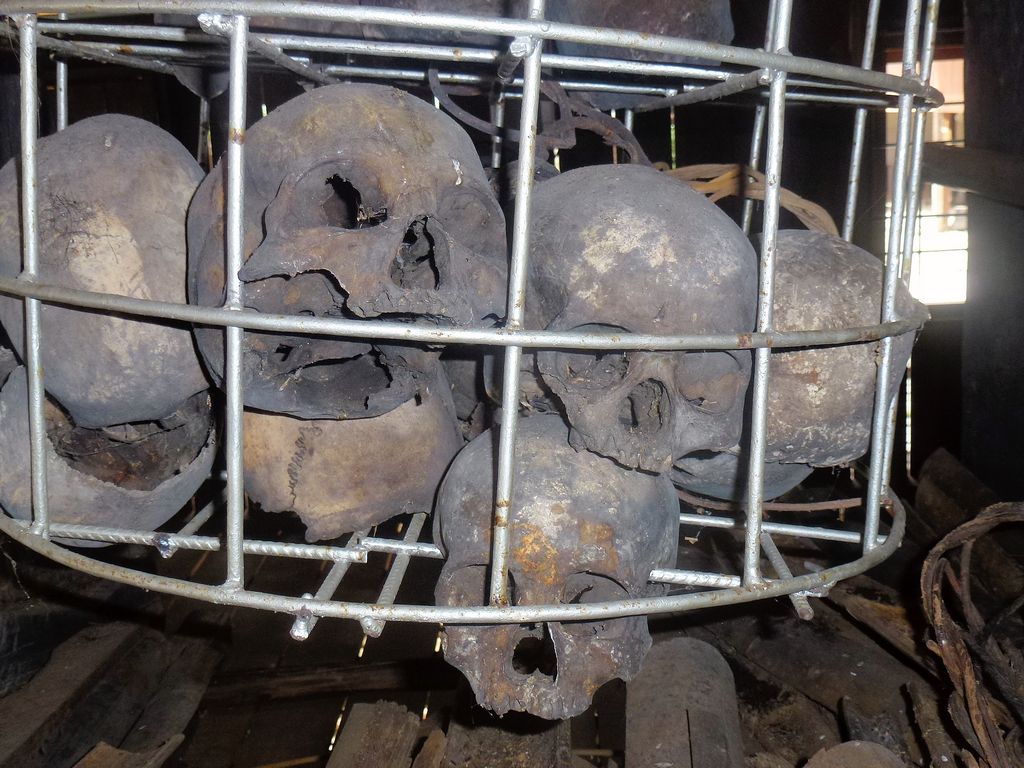 Borneo is home to a tenth (or was it one third?) of the worlds, 3600-some phasmid species...but which one is this? I've seen brown ones, green ones, yellow ones, even shiny blue ones, but never one like this.
Drying pepper. Sarawak is the world's biggest producer of
Piper nigrum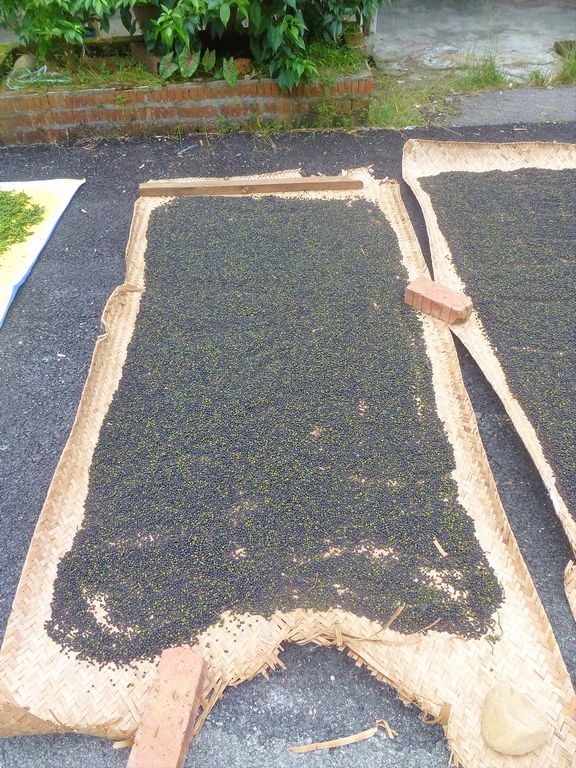 We're not in Düsseldorf anymore...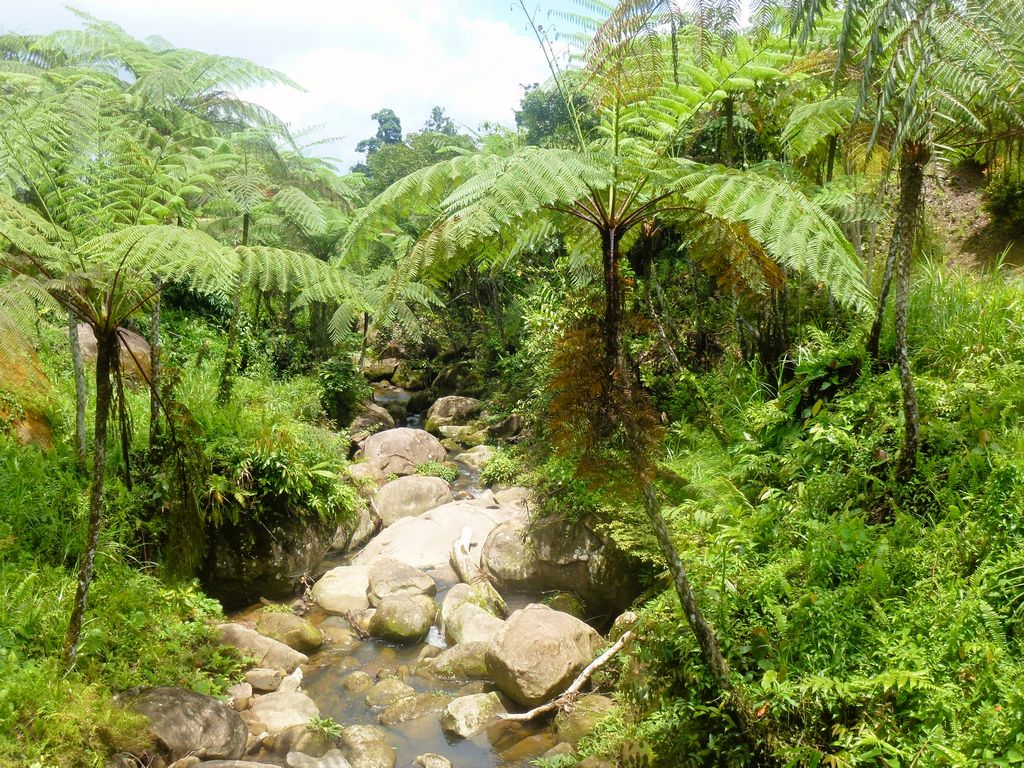 You better heed the warning. Everything on this poster (and a few more things) can and will be ninja'd and consumed by Long-tailed Macaques. And yes, they know how to open soda cans.
Think you're scared of leeches? Wait until you meet this fellow. No photoshopping involved, just a whole foot worth of earthworm-eating Bornean Behemoth, crossing a country road in broad daylight. Attempts to ID this thing have failed so far - the leech most similar to this thing is the Giant Kinabalu Red which occurs a thousand miles north. New species? Why not! That's Borneo for you - weird and possibly new things under every rock. (I'll come back here once I've solved the mystery, but chances are slim - I didn't bring the monster home to pickle for posterity, ao all I have is photos, and those are no use for ID'ing most leeches)
Crockerdyles! Luckily, this salty was behind a fence at the local croc farm.
Sunbeam Snake (
Xenopeltis unicolor
, one of the most docile - and pretty - serpents around these parts.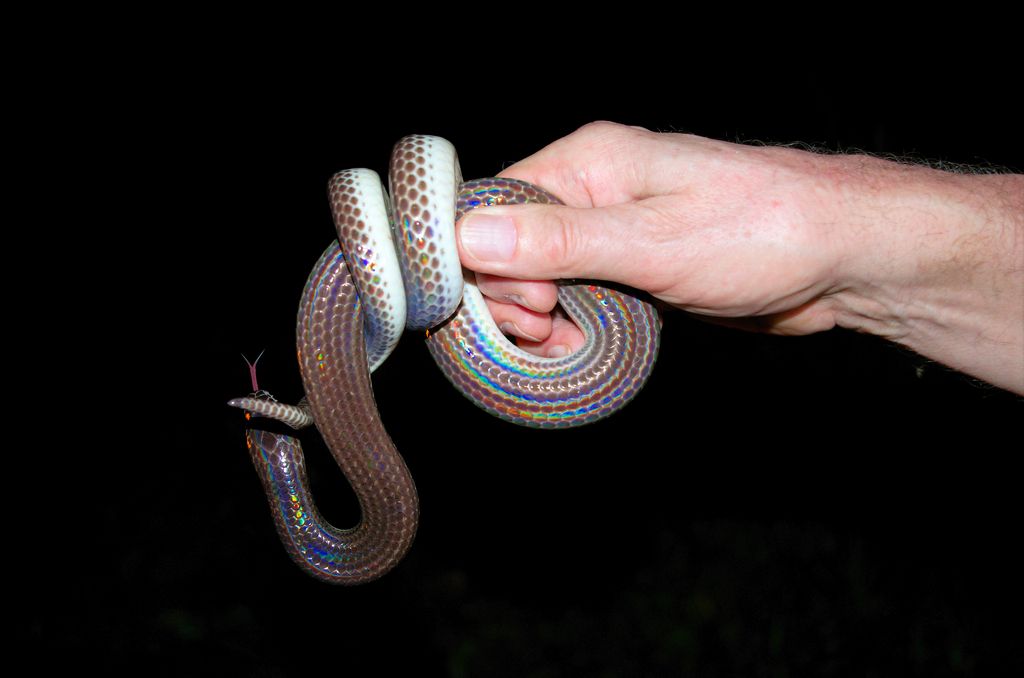 Plants - they're not just for the windowsill: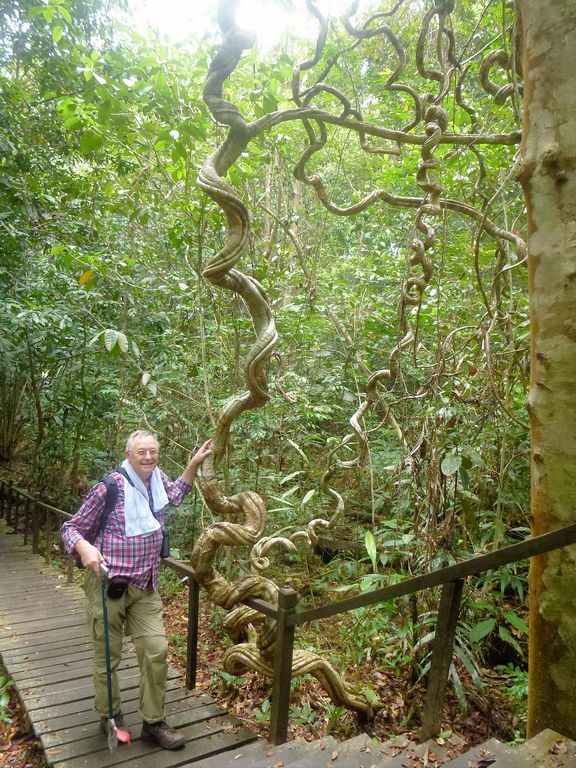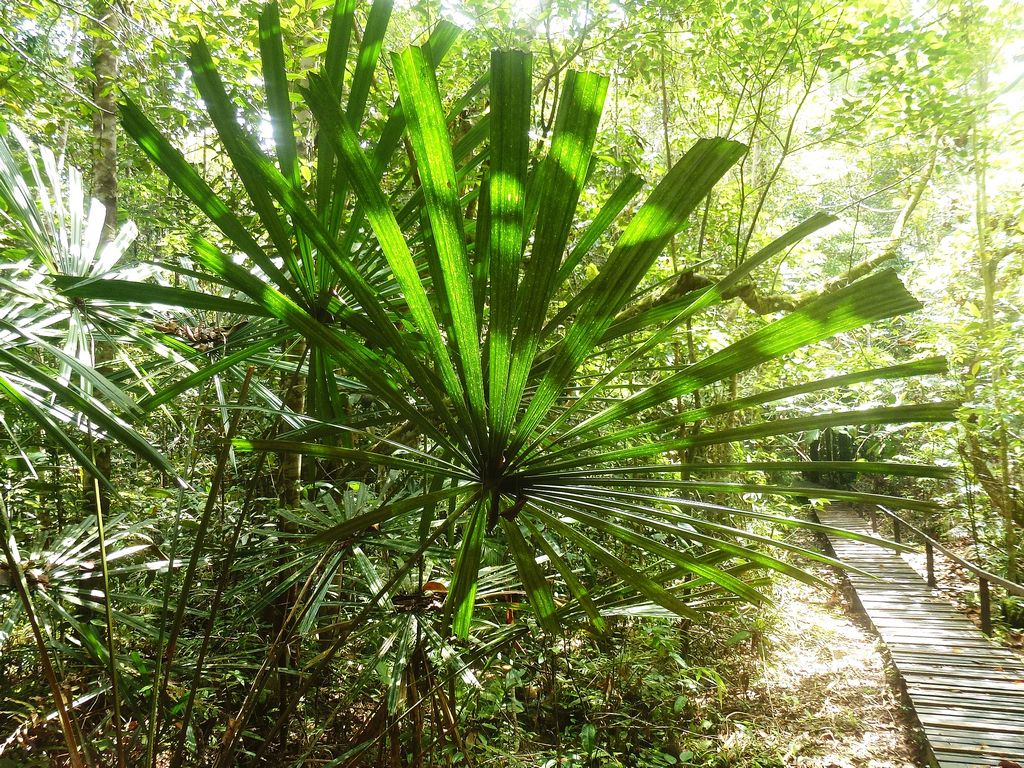 Bamboo orchids (
Arundina graminifolia
)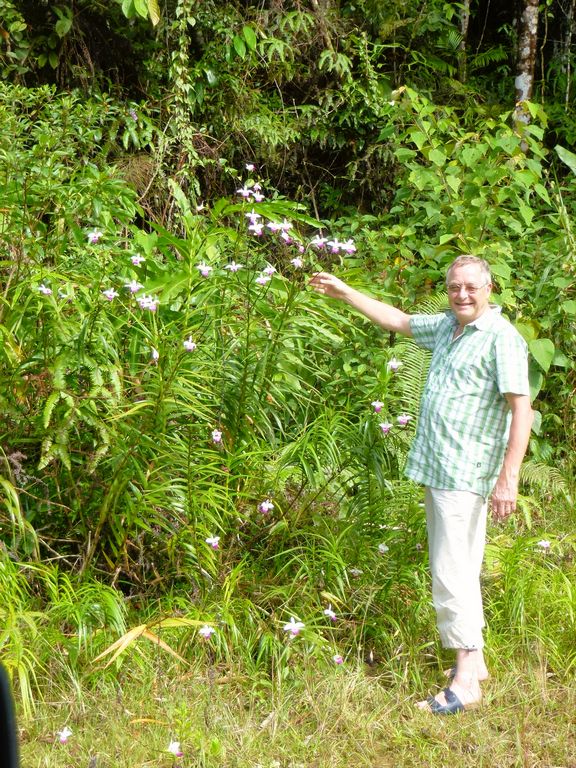 One of Borneo's hundreds of gingers (
Etlingera
sp.)
What's for dinner? Roadkilled
Python breitensteinii
, that's what.
A phew phungi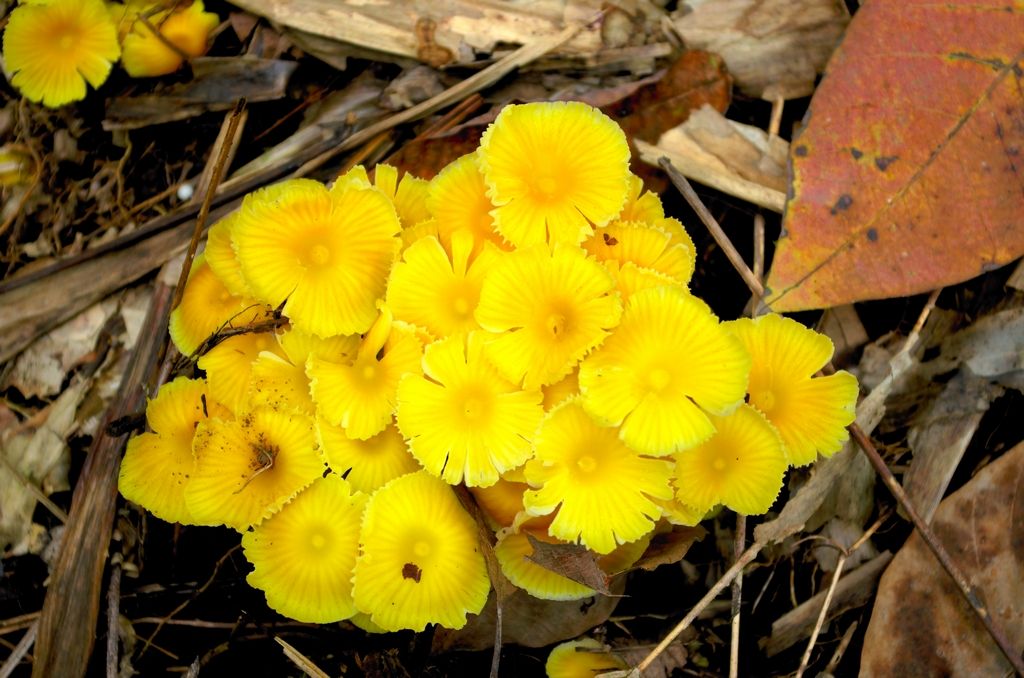 Colugo, aka "Flying Lemur". Although
Galeopterus variegatus
has absolutely nothing to do with lemurs.
Pill millipede
Herping attire for the Southwestern Sarawak countryside, where roads are very dark and drivers very drunk. Looking like a dork beats getting run over any old day.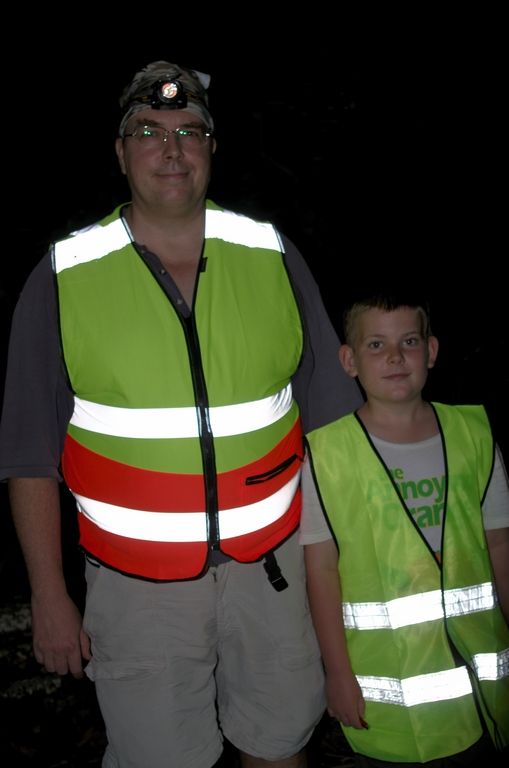 Gonocephalus borneensis
...I think.
Two juveniles (
G. borneensis
and
H. sapiens greatbritainensis
)
The biggest and mostest (on a single plant)
Nepenthes rafflesiana
pitchers I've ever laid eyes on.
Neonate
Boiga drapezii
. Background story: this is the first snake my 14-year-old son ever roadcruised by himself: we were up at the Frog Pond in Kubah National Park and had left Hans at the hostel. He wasn't feeling well and wanted to sleep early. A few hours later he had a ahcnge of mind, took the car keys, and went for a spin outside the park, where he found the snake. After that, he drove back up to the Pond and surprised us with the snake in a bag and the words "Dad, don't scold me, please, I went out for a drive...but I brought you a snake!"
Guess that's what you get when you teach your underage kid to drive, just in case I break an ankle in the bush during our outings..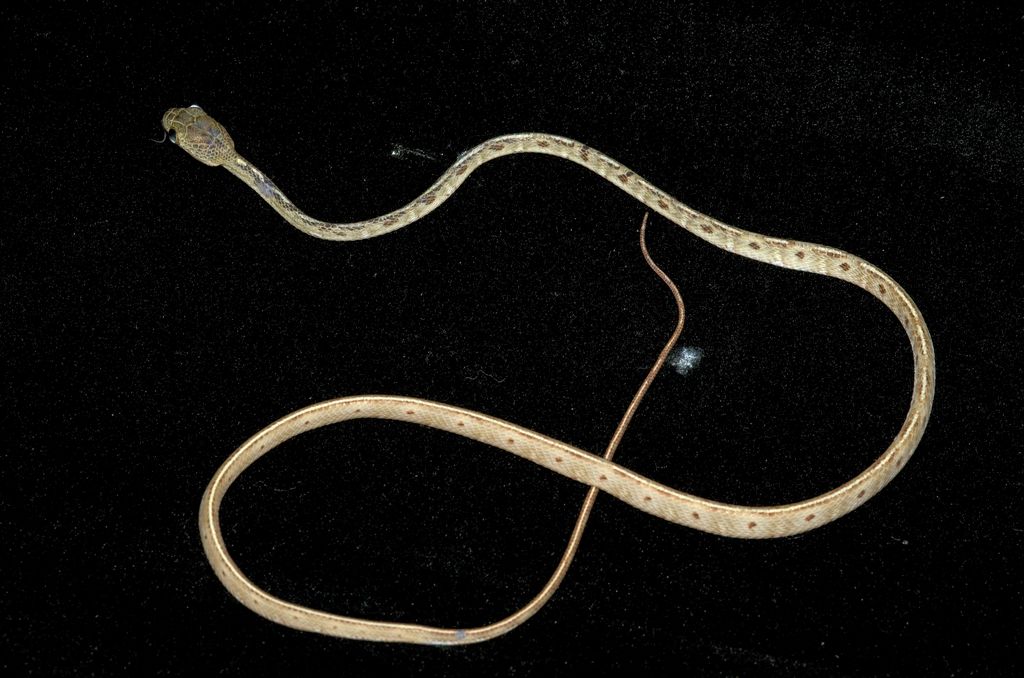 Death's Head Moth (
Acherontia
sp.?)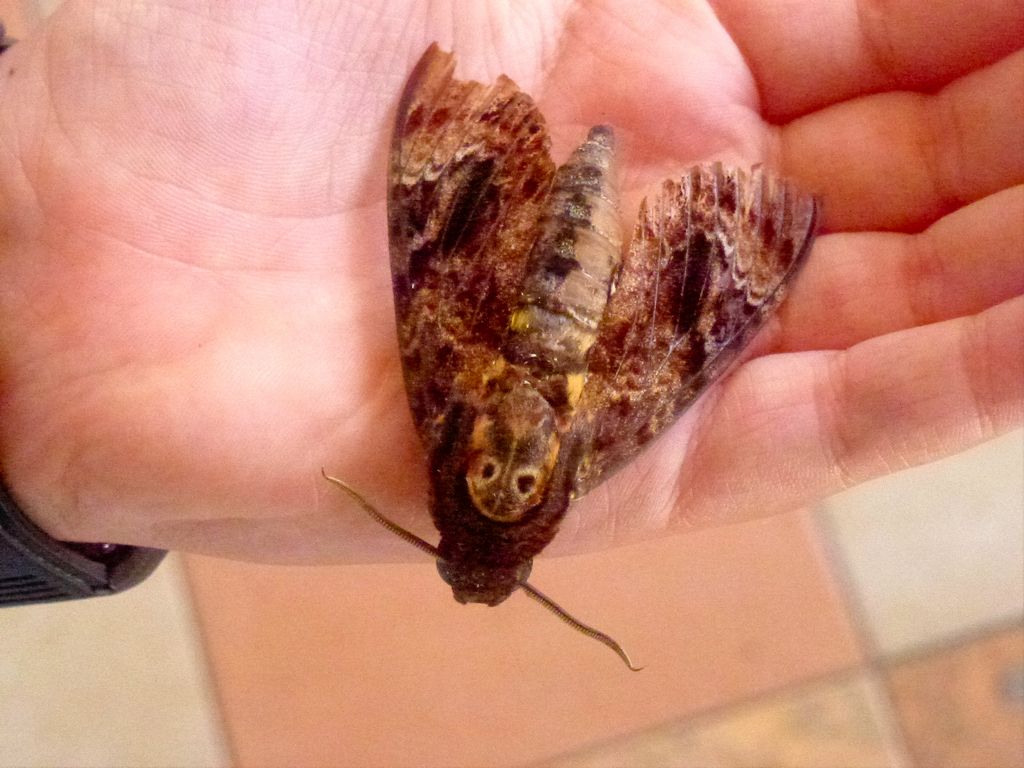 Hapless Italian biologist, trying to photograph Wallace's Flying Frog (
Rhacophorus nigropalmatus
). To get closer to the mystical beast, the poor man would later soil his boots and pants to an unspeakable degree, but the frog was always one hop ahead...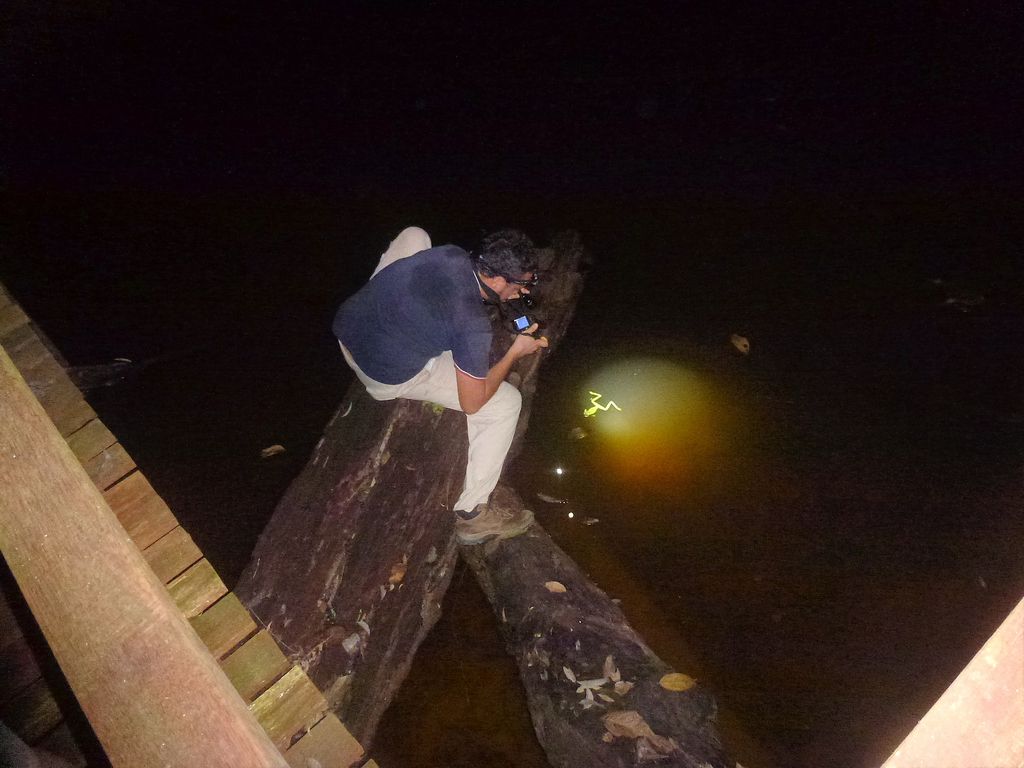 Twoton junior, trying to get away from it all...