Here are three critters we found in the past few weeks. Each find has a nice background story.
1. White-lipped Black-headed Snake (Sibynophis melanocephalus)
Yeah, I know, It has neither white lips nor a black head, but that's them nomenclaturers for you. The way we found this was highly unusual for our standards: we were on the beach in Bako National Park (southwest Sarawak), mesmerized by one of the most glorious sunsets I've ever seen, when suddenly my buddy yelled "
SNAKESNAKESNAKESNAKESNAKE!!
" and pointed at something wriggling right between my feet. In the twilight, I couldn't really see what it was, but I could see enough to rule out anything venomous, so I grabbed it. We'd never seen this species before, and it took us many days and many angles to identify the beast.
Here's a crappy cellphone shot of the fantastic space show...
...and here's the snake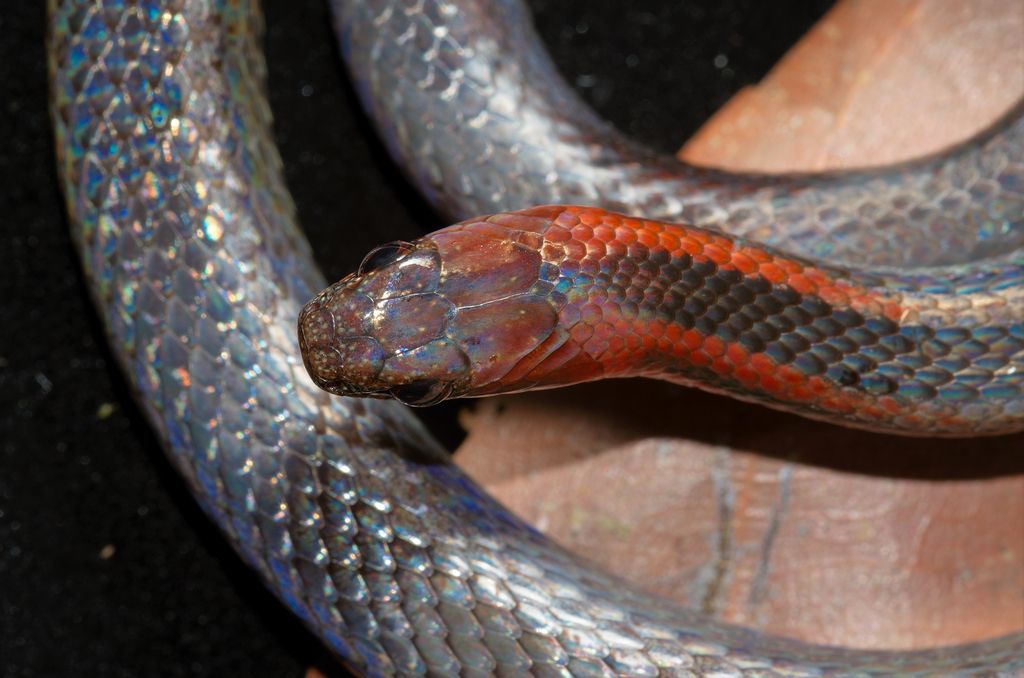 2. Orchid Mantis (Hymenopus coronatus)
The other night we were patrolling a coastal nipah swamp, a habitat which, while not known for its biodiversity, is nevertheless home to some of the larger snakes in Borneo (mangrove snakes, retics). Swamps are also the only places I've ever seen Banded kraits (
B. fasciatus
). None of those made an appearance that night, but among the myriads of tree-dwelling critters (crabs in the bushes; woodrats on the palms), we eventually found another life form hiding under a leaf - and what a life form it was! We recognized it as a mantis, but had no idea about its ID. Further research confirmed it was a Pink Orchid Mantis (
Hymenopus coronatus
), a not-so-rare, but very rarely spotted (in Borneo) flower mimic. The juveniles are even more spectacular, but although this adult didn't have the juvies' hot-pink accents, it made up for it with regal eyes fit for an alien queen from the realms beyond Alpha Centauri.
More on the species here.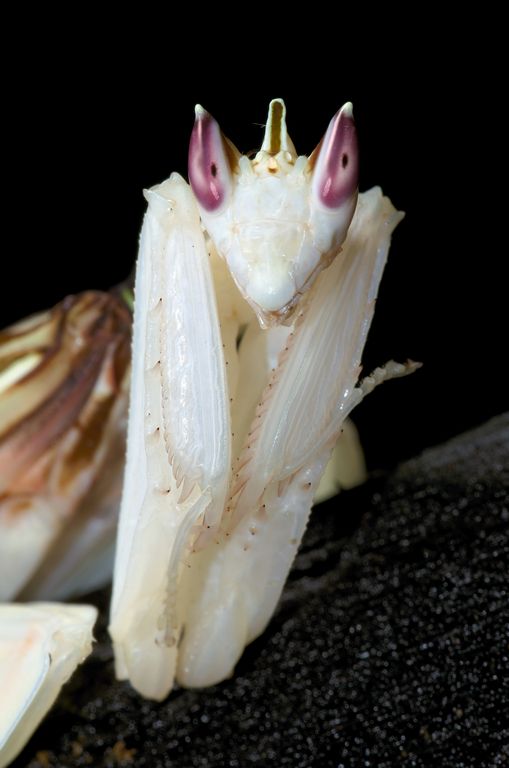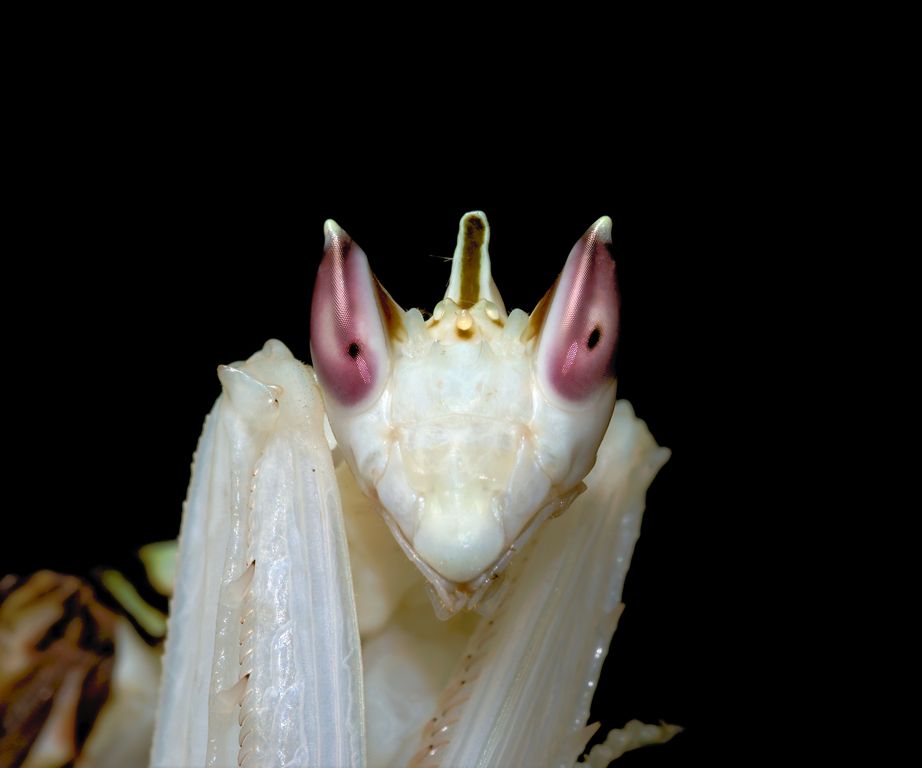 3. Rhinoceros Beetle (Chalcosoma moellenkampi)
Rhinoceros beetles are not only the strongest species in the world, able to lift more than a hundred times their own weight, but they're also extremely aggressive - even the larvae bite (!!), and adult males need to be kept in separate tanks. Here's one of those testosterone-soaked fellers challenging a species of a more delicate demeanor to a street fight ("
Wanna tussle, fairy bitch? Huh? Wanna dance?
"). Bullies, the lot of them...
I got a taste of his superbeetlian strength yesterday morning when I heard a tremendous crash from the pantry and found he had popped the lid of his critter tank and was lustily flying around the room, making noises like a turbocharged Messerschmitt. We found him not in the jungle, but on the edge thereof - in a village cafe, to be precise. I had just finished one loop of my Saturday night snake survey cruise and was walking towards the cafe when I saw three teenage girls leaving their table in a rather unorthodox fashion: jumping up, knocking over their chairs, then running backwards away from the table, screaming like banshees, their eyes fixed on something sitting between their drinks. A gallant youth from the neighboring table (doubtlessly sensing a chance for a little instant "oh-my-hero!!" romance) swiped the insect to the floor, where it landed in front of me. I had never seen a live rhino beetle before and was appropriately awed by its formidable attire. Not daring to pick him up with my bare hands (it's actually OK, I learned later) I threw a towel on the bug, got the travel terrarium from the truck, and in he went, thrashing and buzzing something fierce.
In terms of illumination, this is easily the worst animal I've ever photographed. No amount of tinkering with the flash positions would yield a shot without at least a quarter of the bug being covered in maddening reflections. Guess that's what you get when you look like Sir Galahad in full keratin drag...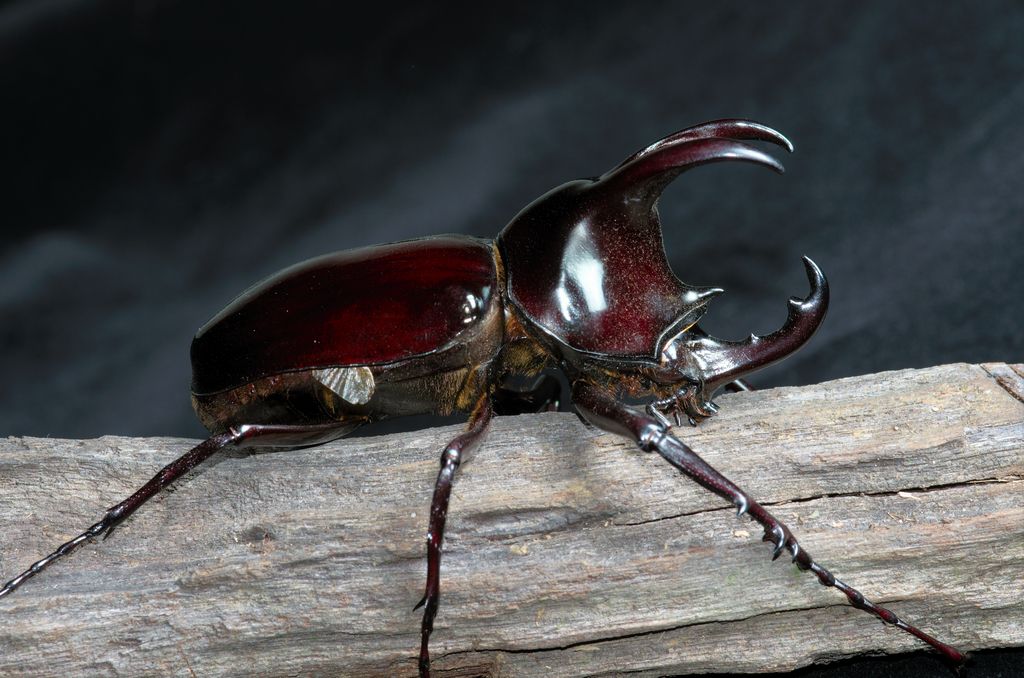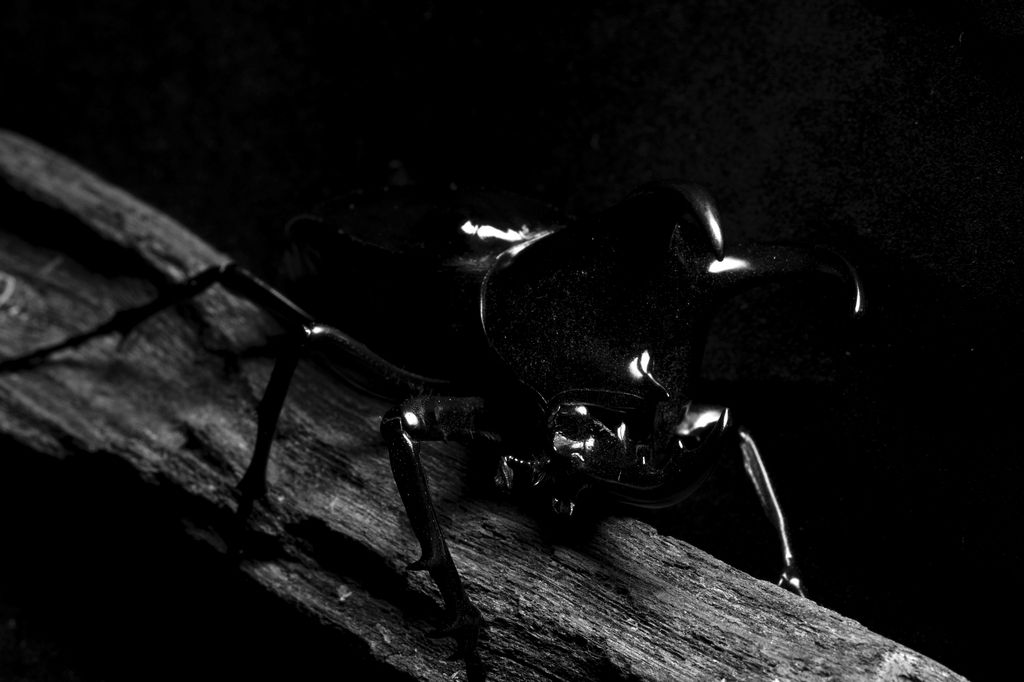 And lastly, a gratuitous rhino beetle habitat shot - The Road To Kalimantan.