While out cruising for upland snakes I found this very large cricket/grasshopper on the road. I think I've heard other folks call them camel crickets (Rhaphidophoridae), but was wondering if anybody could get more specific than that.
Found in Lafayette County, Florida.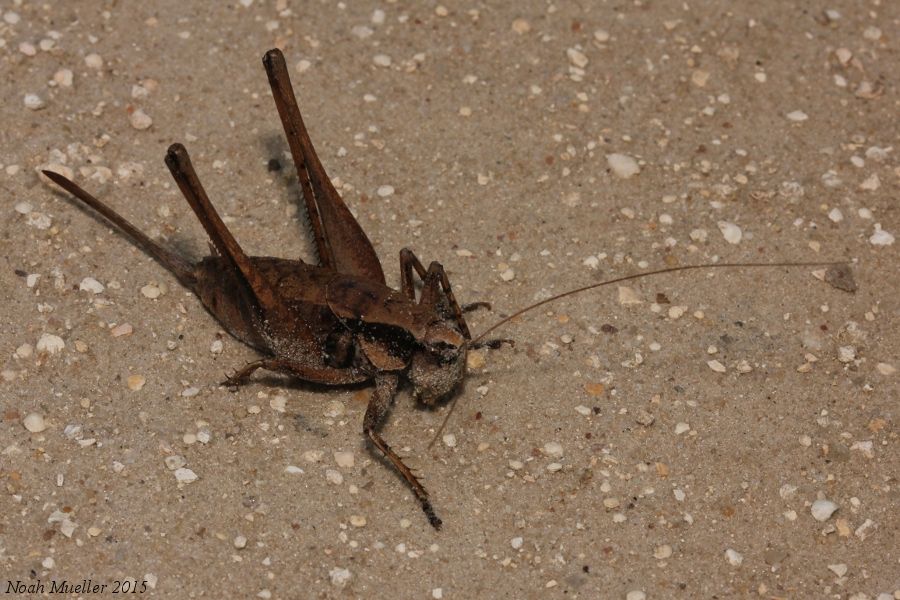 I also saw this flat southern toad moving across the road. Turned out to be a Burying Beetle (Nicrophorus carolinus). I moved both off the road so the beetle didn't have the same fate as the toad.