A professor from the university has been conducting bug surveys at a preserve I volunteer at. Last night we crossed paths and I was able to get some picture of some neat things. Unfortunately I don't really know what any of these are and the prof said he wouldn't know with certainty until he gets things back to the lab for proper ID (he specializes in moths). I thought I would share anyway. They use a series of lights and white sheets to attract the bugs.
Owlfly
Tiger Beetle
Firefly
Katydid of some kind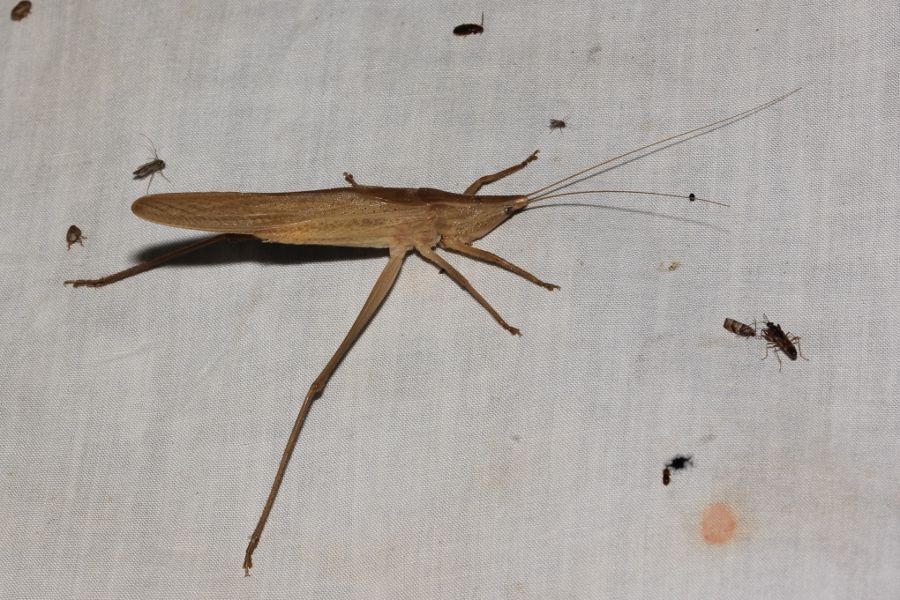 Scarab beetle. The professor was excited about this one because the antennae are like accordions.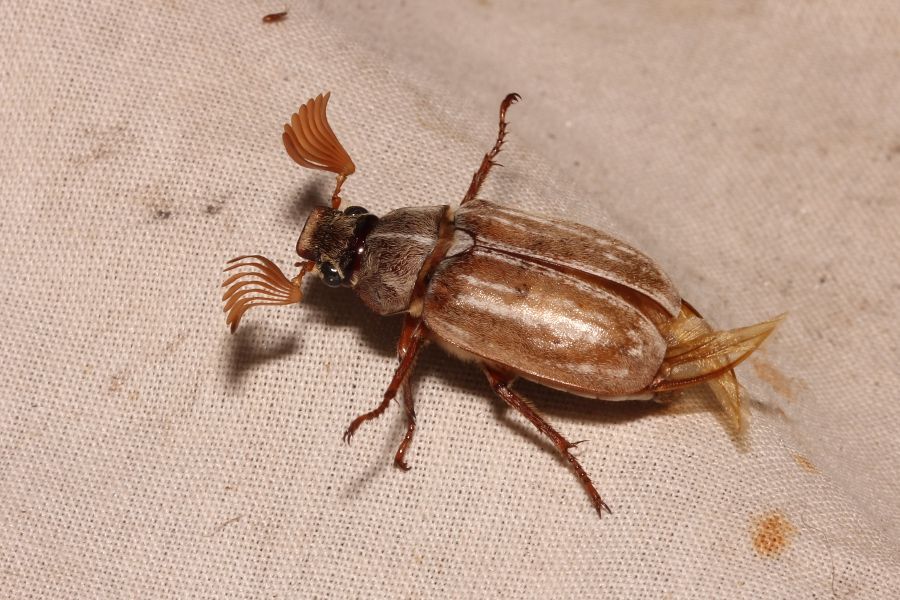 I went looking around some tortoise burrows after spending some time with the bugs. I came across this spider eating a bio-luminescent click beetle. I'm not sure what the spider species is; any guesses?