This whole post turned out to be really interesting. I'm so glad to see so many herpers paying attention to the natural world around them - icing on the cake.
.
On investigating a promising looking, abandoned barn in north Florida, we found some honey bees swarming.
.
.
.
These poor Southern Yellow Jackets were happily going about their business in a typical underground nest, when a backhoe exposed them. They covered the hole quickly.
.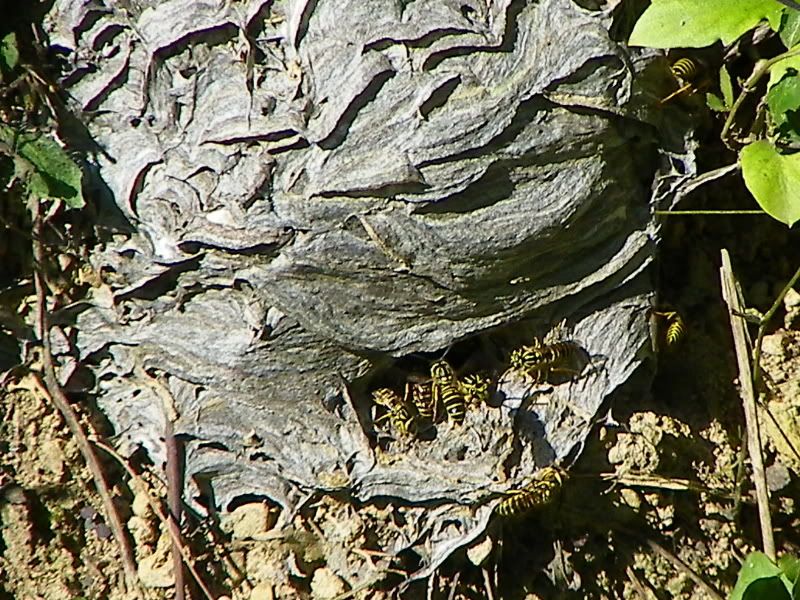 .
.
"Do you feel luck, Punk? Do ya?" - Baldfaced Hornet.
.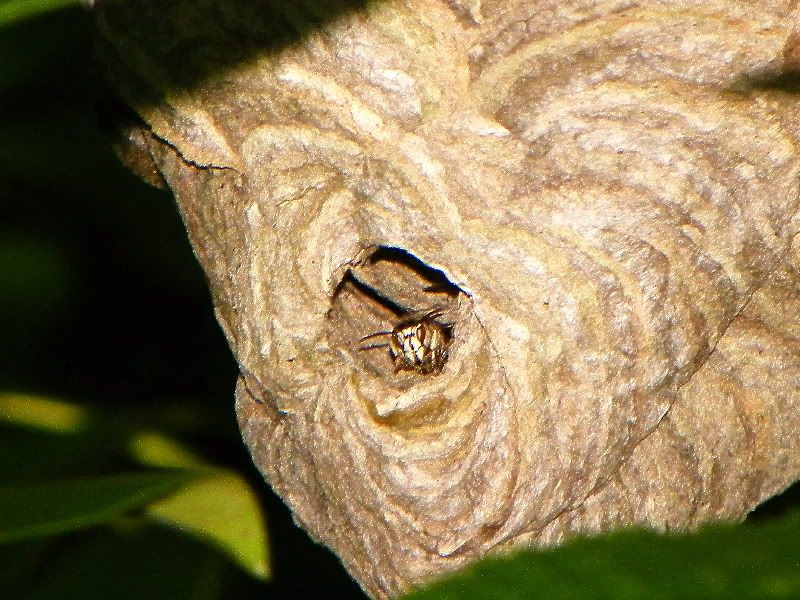 .
.
In the mid 70's I was fishing a creek that ran through a farmer's field. When I had stopped and asked permission, I found this gentleman to be rich in stories and mountain lore, and quick to share them with you.
While we were talking, or more accurately, while I was listening, we were often being "bombed" by some early spring "Bumblebees".
Without missing a breath in his stories, he snatched a "Bumblebee" from the air in his bare hand!
Ignorant me… I was dumbfounded….
He explained that he didn't know why, but the "Bumblebees" with the white spot on their heads didn't sting…..
.
Now being terrified of wasps and bees, I felt a nature challenge had been laid down. In a leap of faith and several tries later, I did the same.
Of course, as Daniel and Gordon know, I was perfectly safe from a sting, maybe a little bite, but not a sting.
The "white spotted Bumblebee" is really a drone Carpenter Bee. This one was quite alive and well.
.