The last four months have been fantastic for me for otters, with 30 otters in a wide variety of situations. Otters are just cool, and getting to observe them in the wild has been a treat.
The first one was on an ocean island in Vancouver. I walked up on a stream and got lucky enough to see this young river otter chowing away on a crawfish. I was really excited to get my first close look at an otter.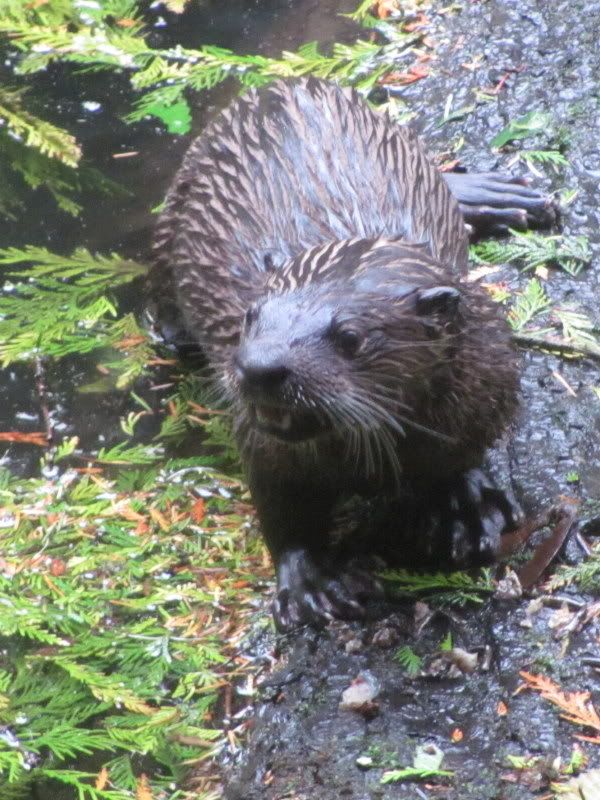 Just a couple weeks later, I got to see two adult otters playing in the water in a lake in Vancouver.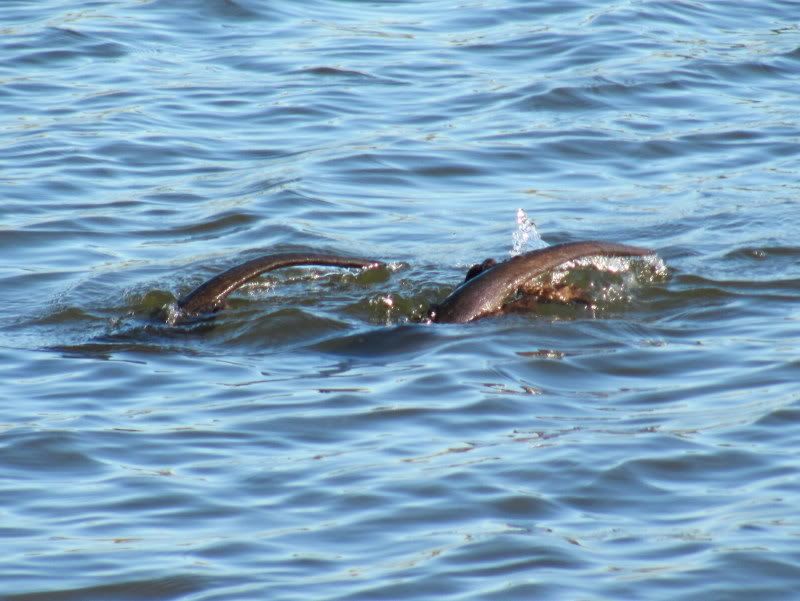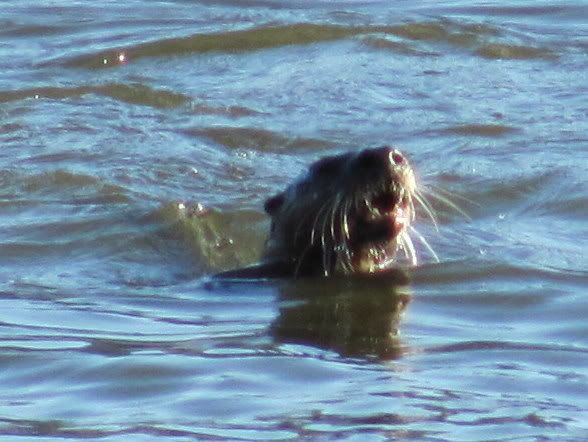 When I went back down to Oregon, where I hadn't seen an otter in forever, I saw three in one day on the same river.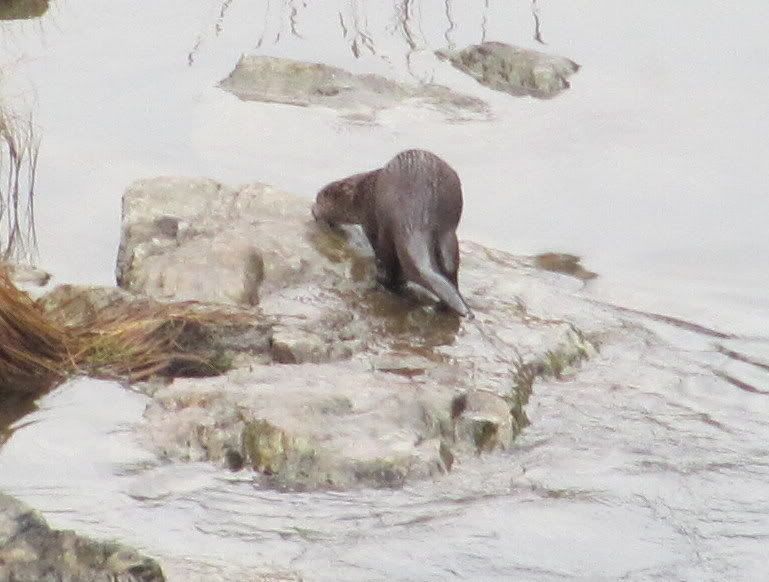 Then I went down south and the species switched. I had seen sea otters in Monterey when I was a kid, but it had been a long time, so when I saw one off in the distance in the Bay I got excited.
I was glad just to get one, so it was kinda shocking when I looked out at the water in a different area a week later and saw TWENTY-THREE! I didn't have a clue that sea otters did this!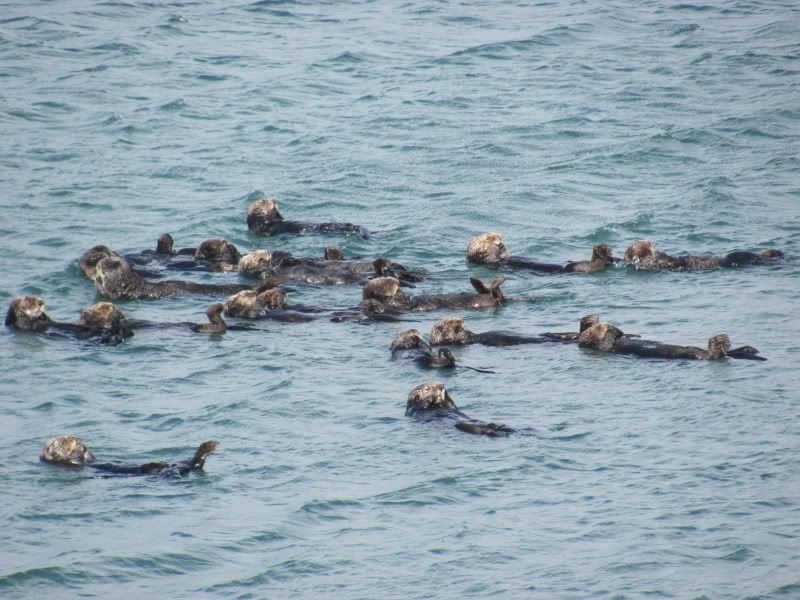 A few minutes later, some of them started crawling up on to shore. Sea otters on land! And they're close! And they're HUGE!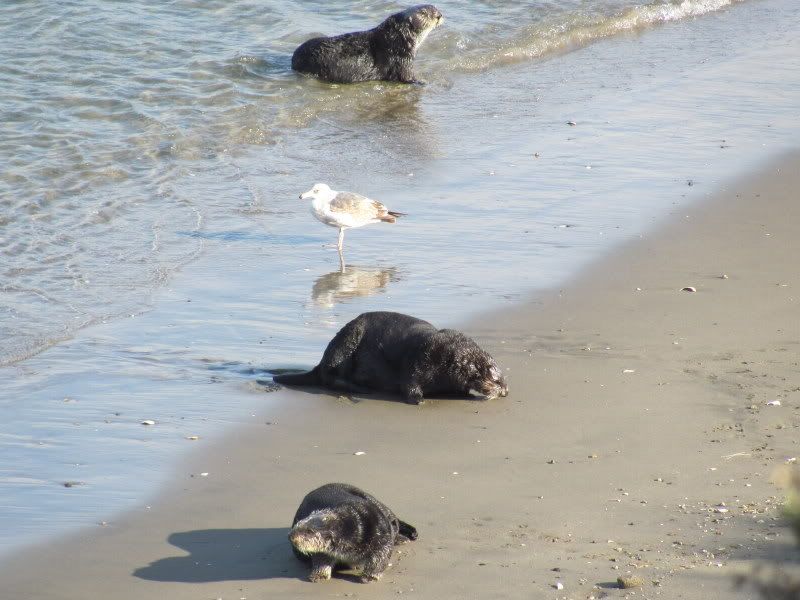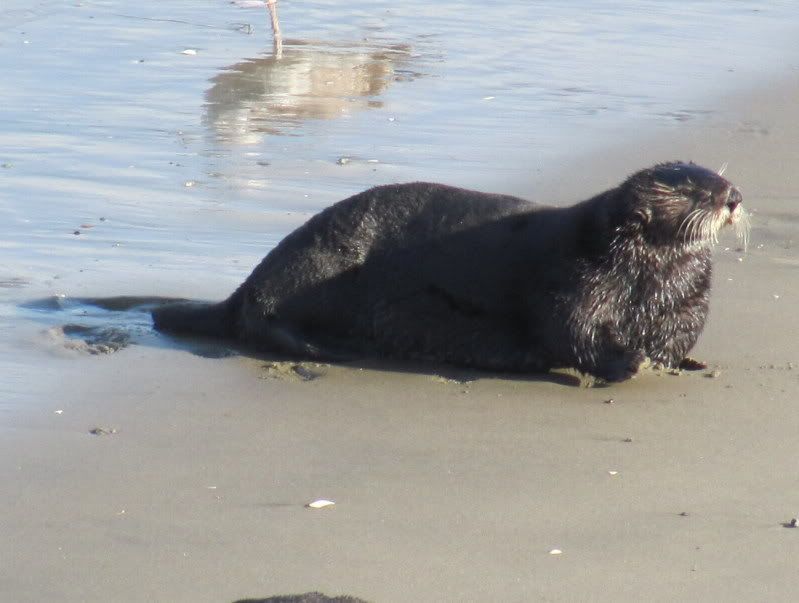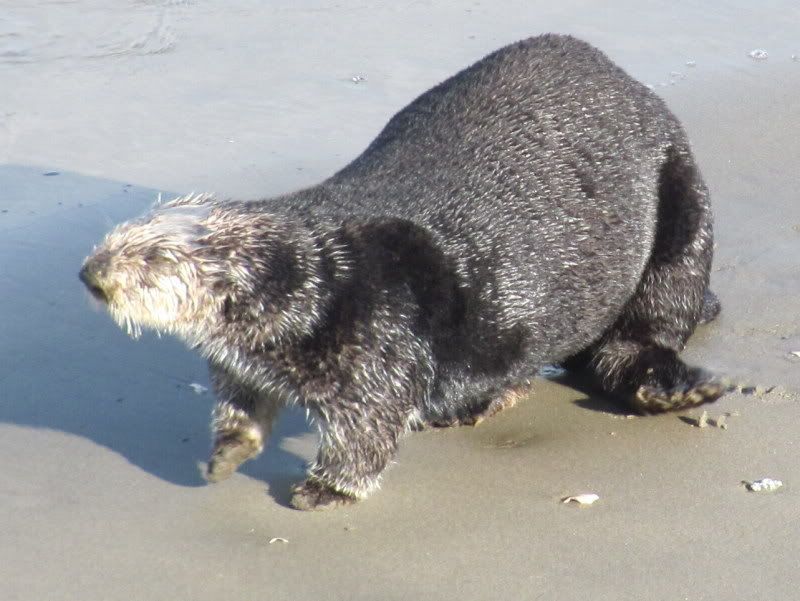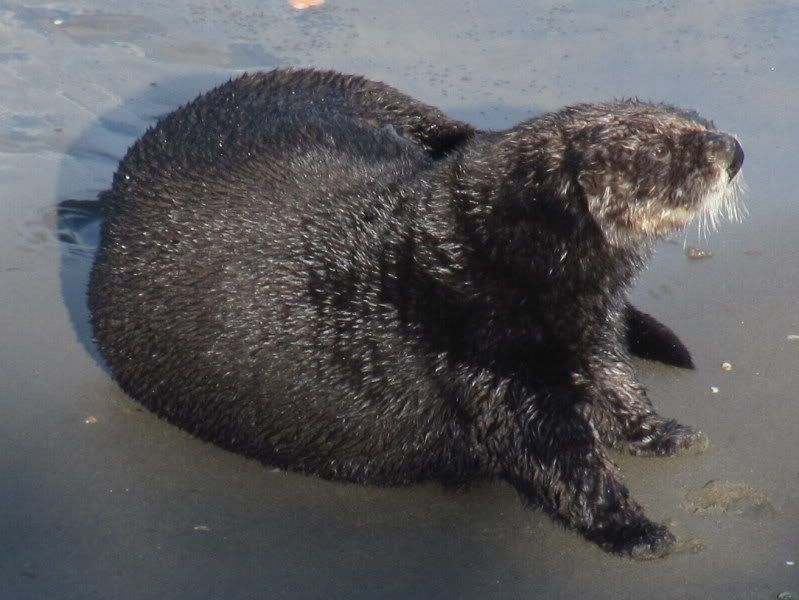 Otters are really cool, and it's been awesome to see so many recently.