I have been to Alaska 3 times, 2 weeks in 2005, 3 months in 2006, and 2 weeks in 2008. Alaska's mammals are big and spectacular. There are also some nice small one if you take the time to look.
Kenai Fjords National Park
I visited this park on every trip. I accessed it in two ways, a boat tour out of
Seward, or at Exit Glacier. The free campground at Exit Glacier is one of my favorite places to camp. I've taken at least 4 boat tours, and each one was well worth it. Black Bears, Mountain Goats, Killer Whales, Dall's Porpoise, Harbor Seals, Stellar's Sea Lions, Sea Otters, and Humpback Whales are regularly seen on these trips.
Sea Otters. These can also be seen by driving along the bay, past Seward.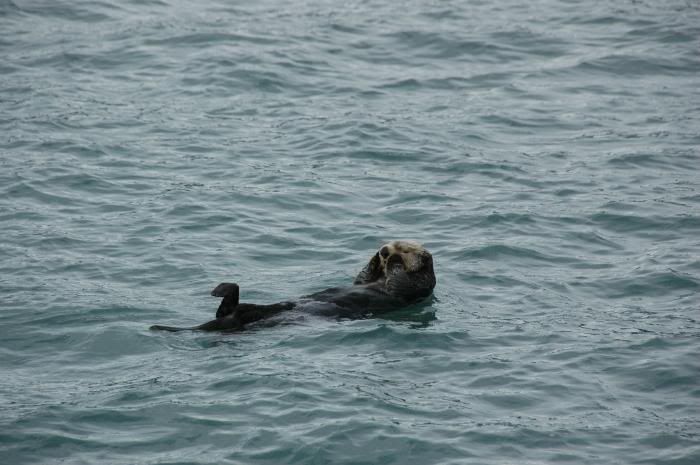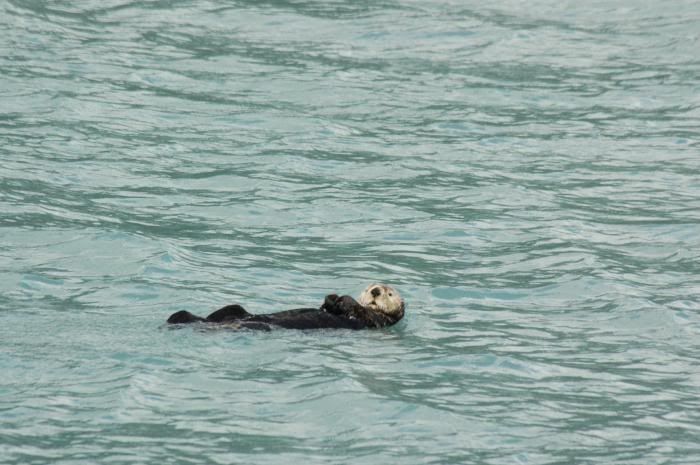 Stellar's Sea Lions, also occasionally seen by driving along the bay.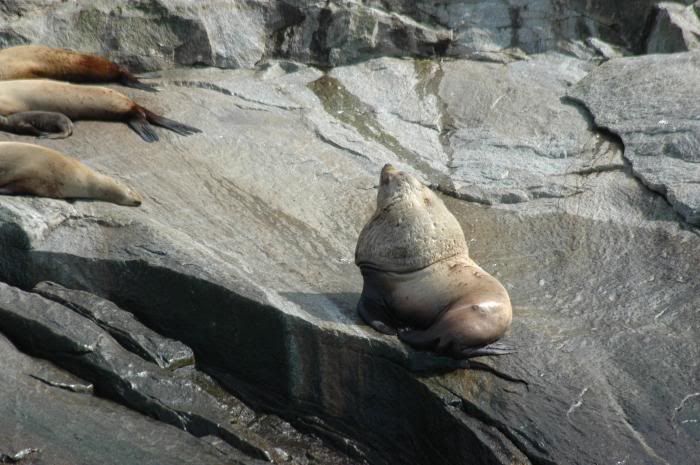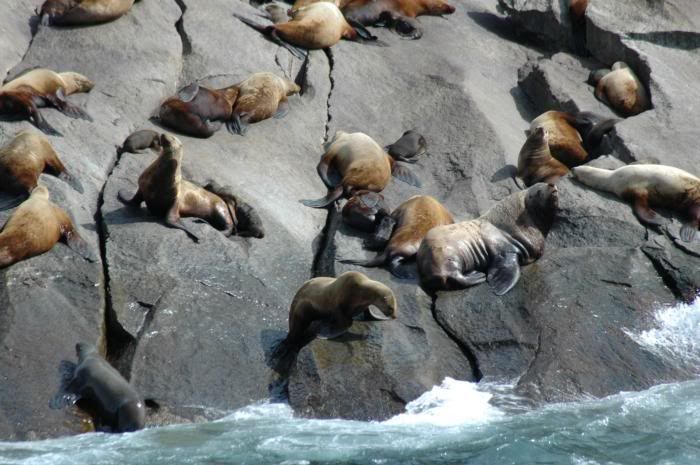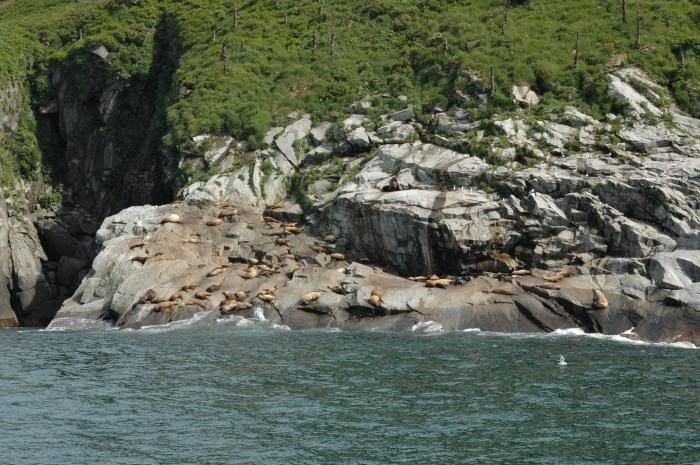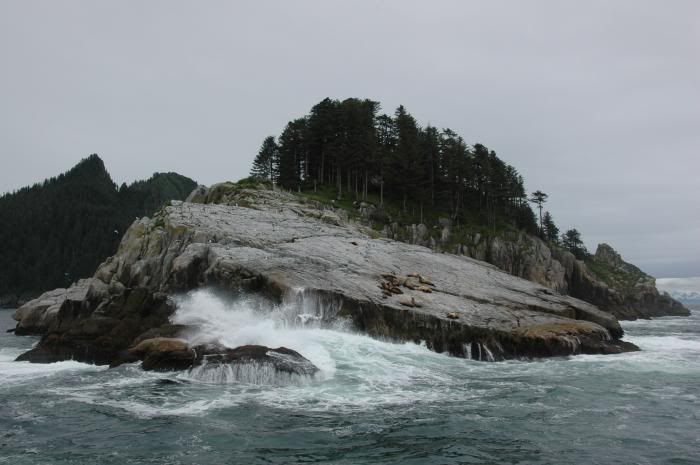 Harbor Seals are often seen on the ice near calving glaciers.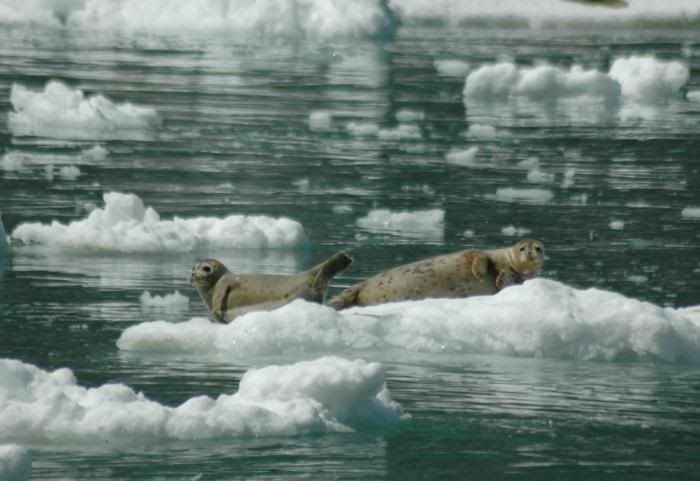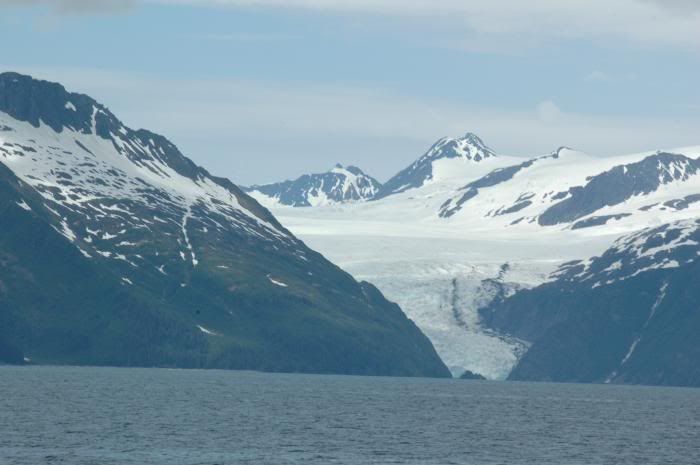 Humpback Whales are the most commonly seen Whale.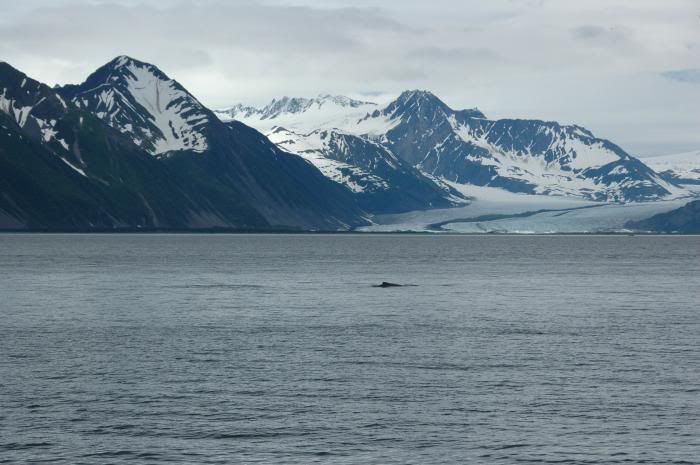 I have also been lucky enough to see Killer Whales on 3 of the 4 trips I went on. My lifer Killer Whales were a super pod of 50+. Some were breaching.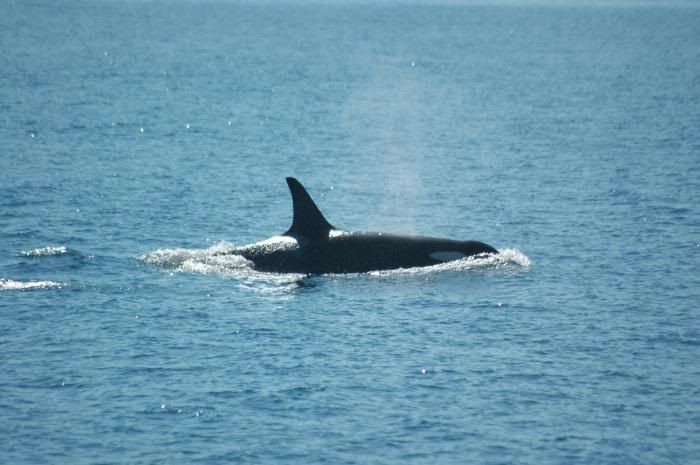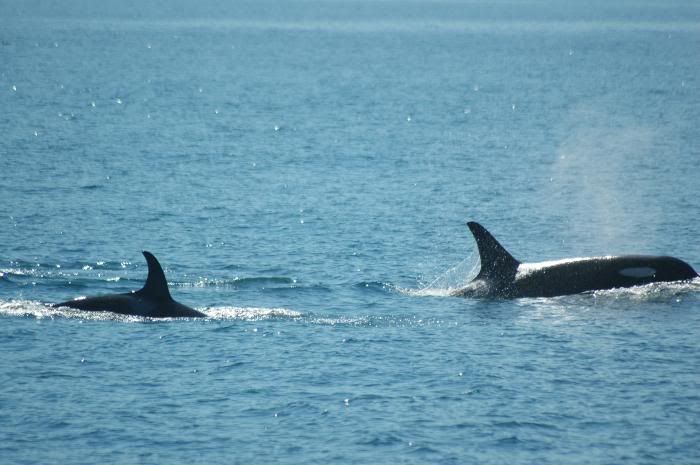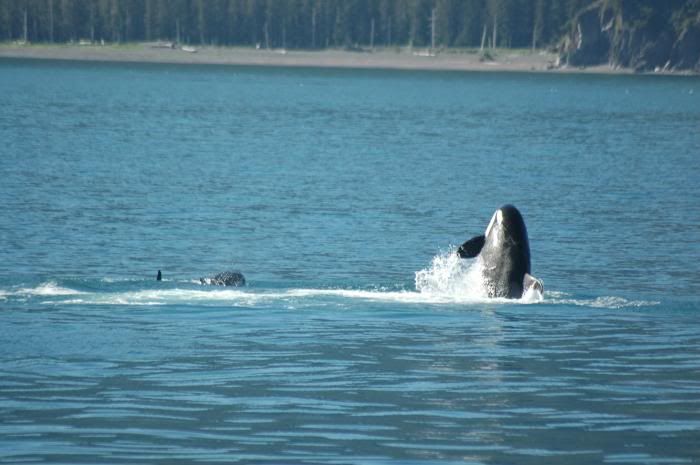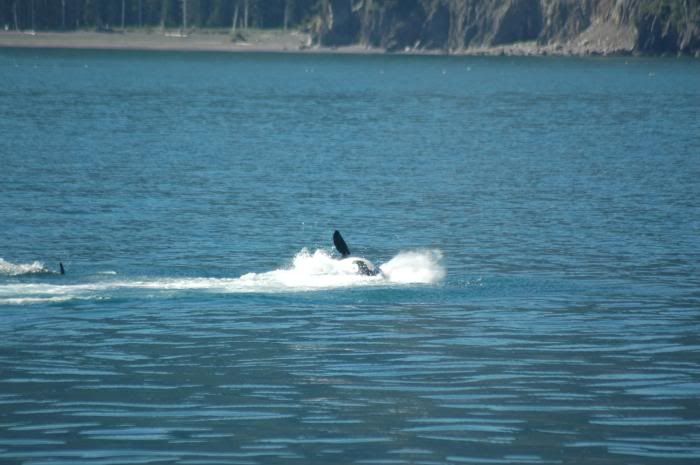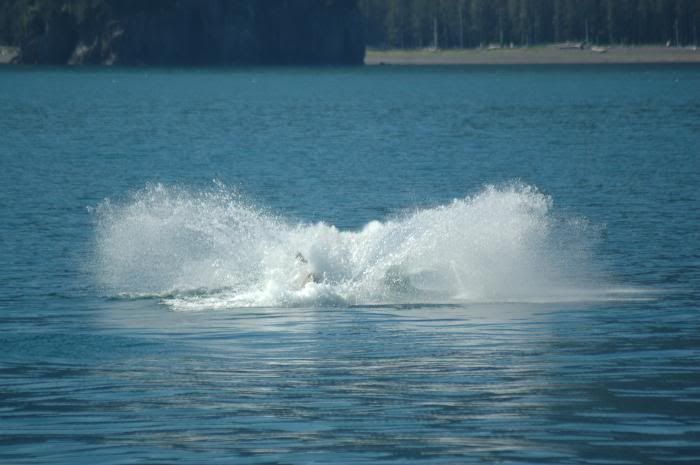 I believe I have seen this male on multiple trips.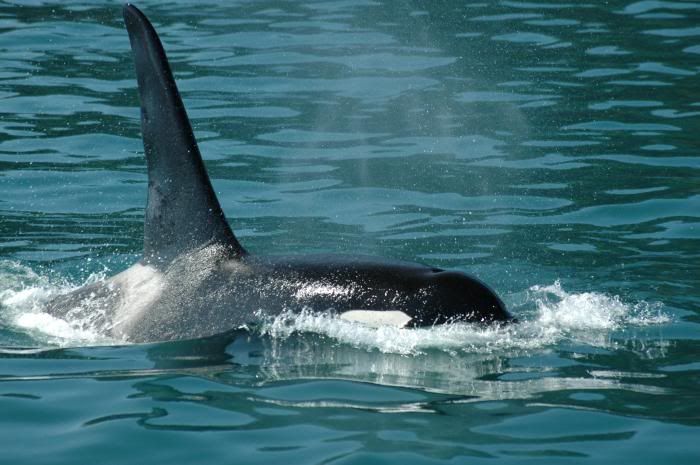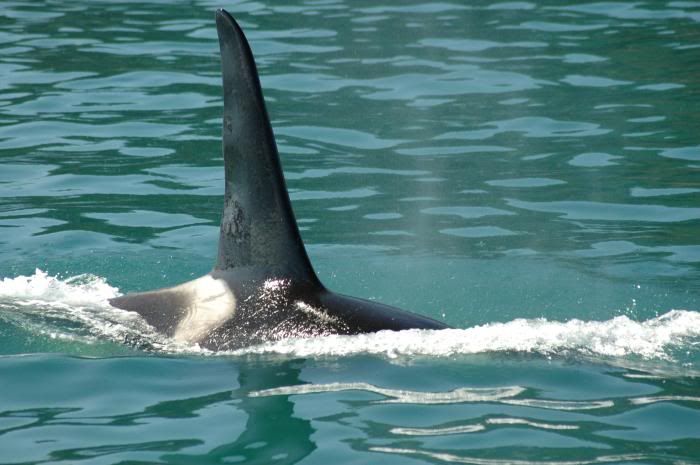 The last time I went, we saw this small pod with a baby.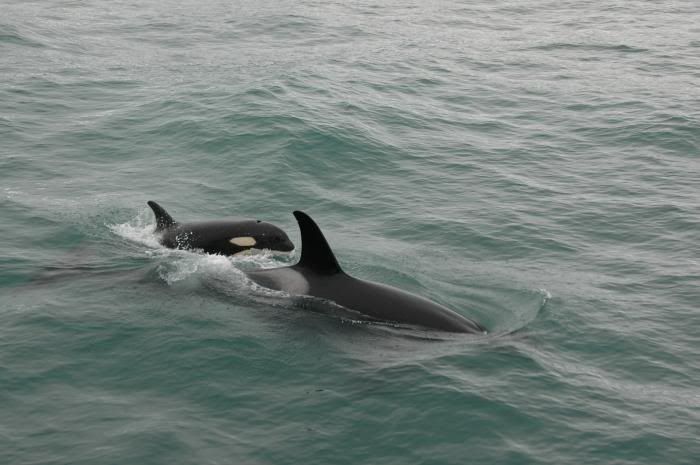 There are two Dall's Porpoise in the photo with this Killer Whale. These were residents, so they did not bother the porpoises.
This is Exit Glacier, the land entrance to KFNP.
This Northern Red-backed Vole was in the road. I often saw them in the campground as well.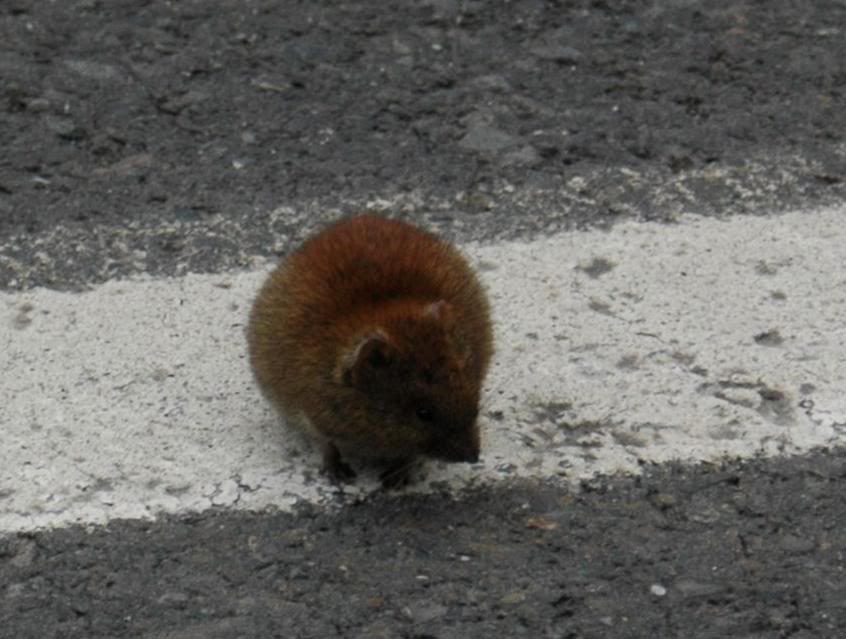 The Harding Icefield Trail heads up above Exit Glacier, and is a great place to see some wildlife. Hoary Marmots are common.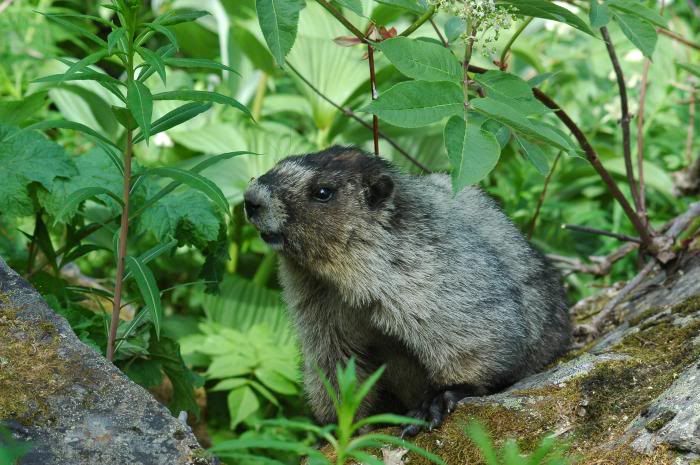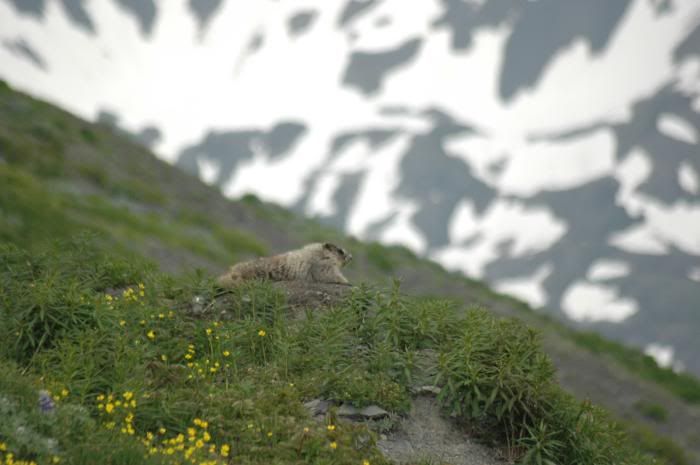 We also saw Mountain Goats.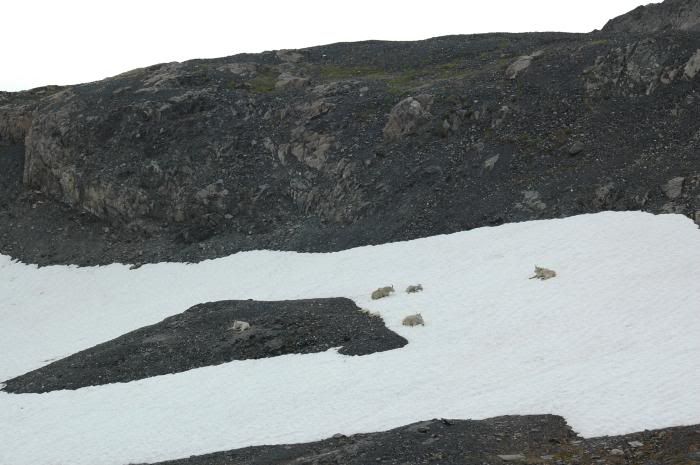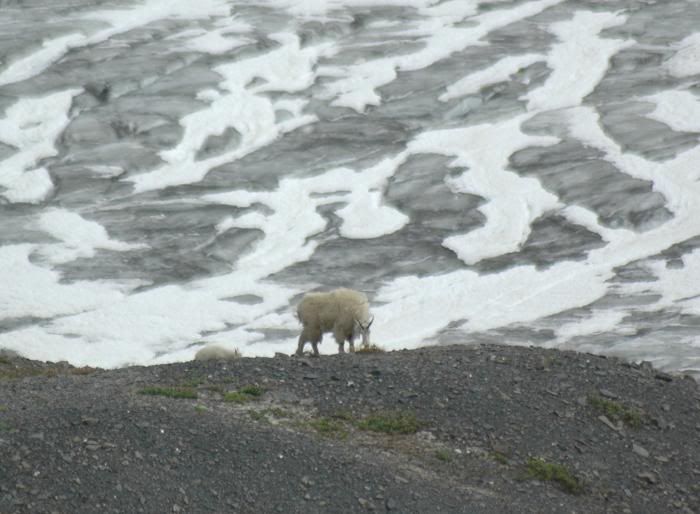 I have also seen Black Bears, North American Porcupine, Moose, and Shrews near Exit Glacier. I know others who have seen Brown Bears and even Wolverines.
This Brown Bear is from the Russian River.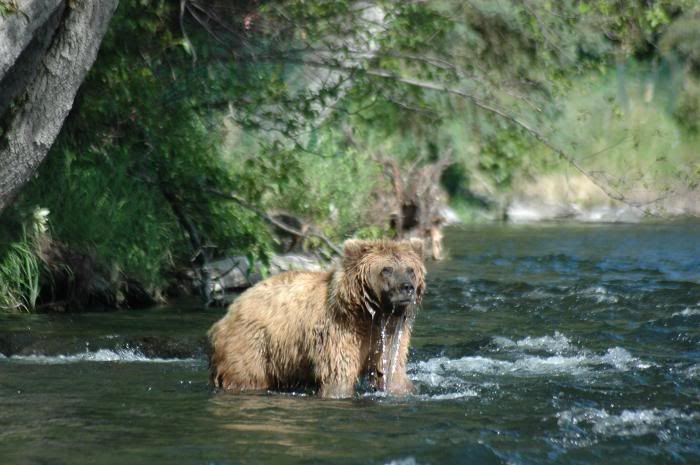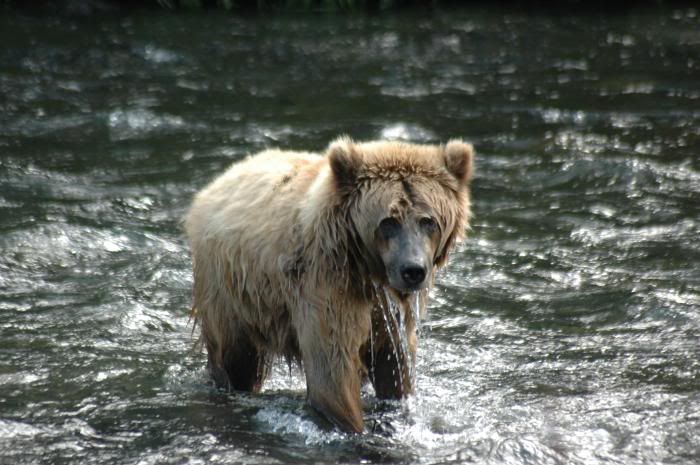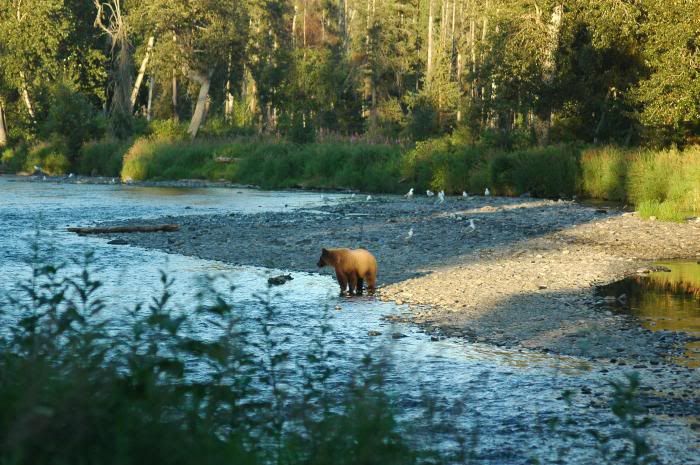 This Black Bear was at Skilak Lake.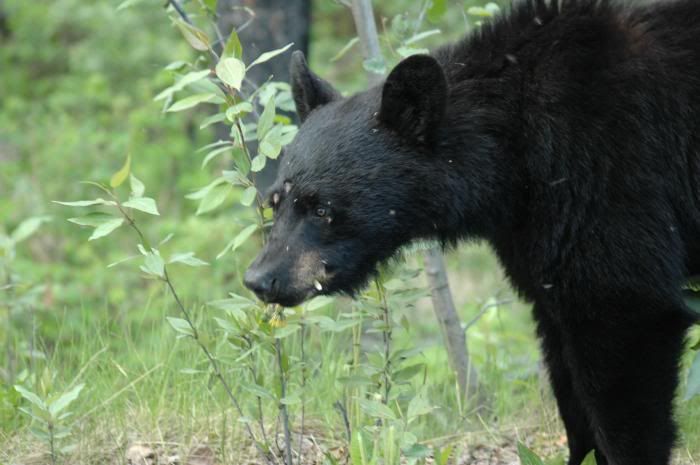 I lived on the Hope Road for the summer of 2006. It has very dense vegetation and was often overcast, so I did not get a lot of mammal pictures. I regularly saw Moose, Black Bear, Red Squirrels, Beaver, Mountain Goats, Northern Red-backed Voles, and shrews. Brown Bears were around, Belugas can be seen in Turnigain Arm, Caribou are occasionally seen, as well as Lynx and rarely Wolverine.
Black Bear cub.
Shrews were often seen along 6 Mile Creek. ID help would be appreciated.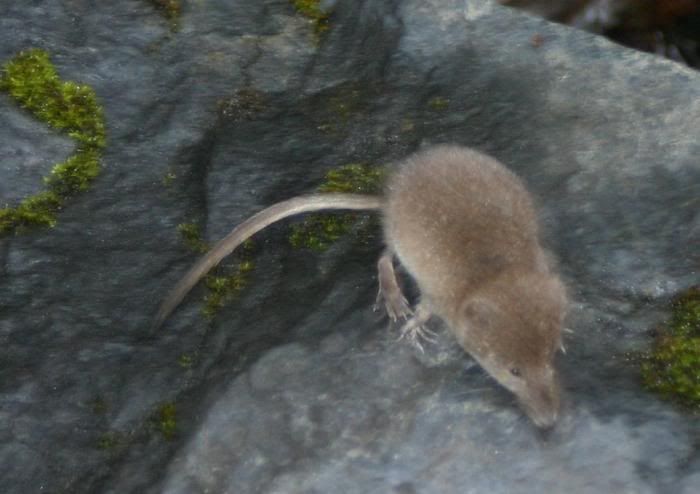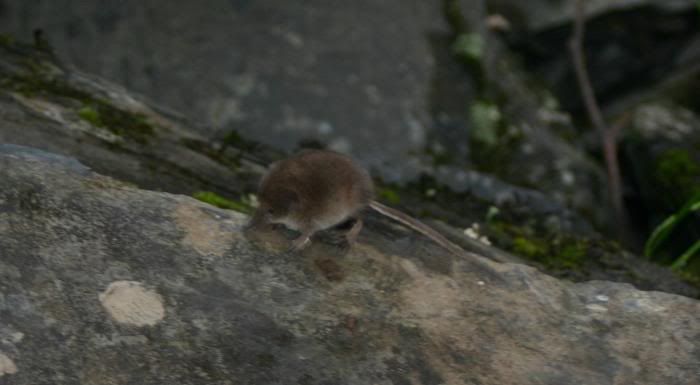 Turnigain Arm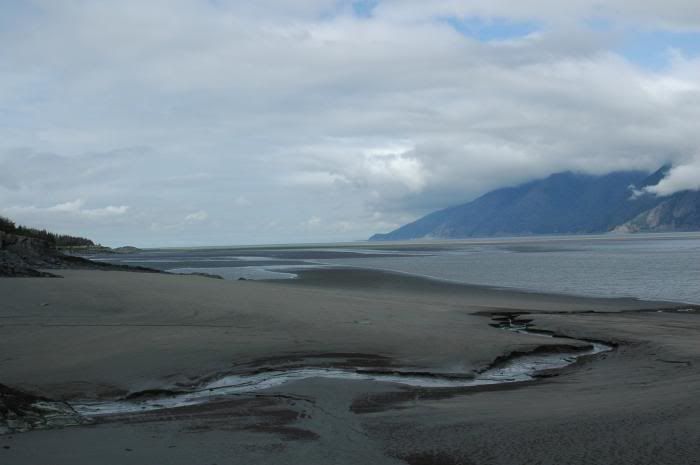 The Bore Tide.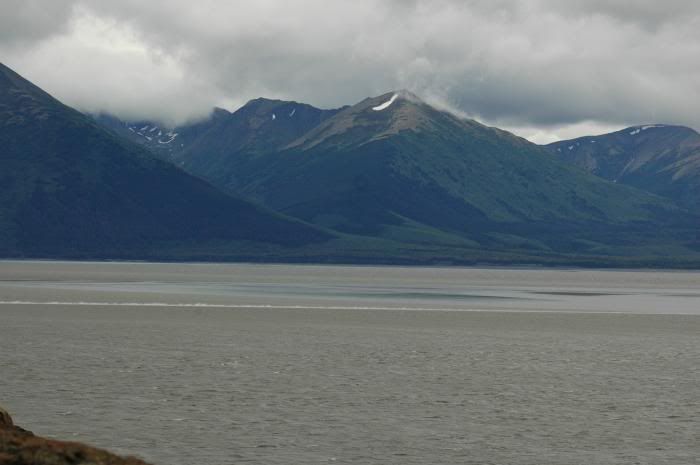 Denali National Park
One of the premier mammal watching destinations in North America. It has it's own Big 5, Moose, Caribou, Dall's Sheep, Grizzly Bear, and Wolf, and you have a very reasonable chance of seeing them. I have also seen Arctic Ground Squirrels, Hoary Marmot, Snowshoe Hare, Canada Lynx, Muskrat, Beaver, Porcupine, Collared Pika, Red Fox, and Red Squirrels. Plenty more species are possible.
Caribou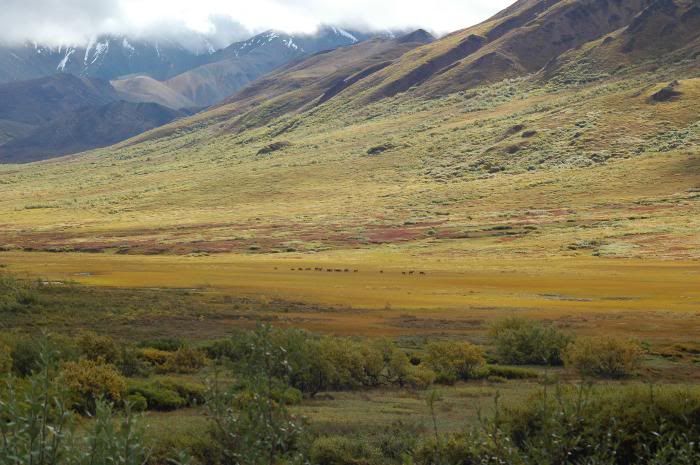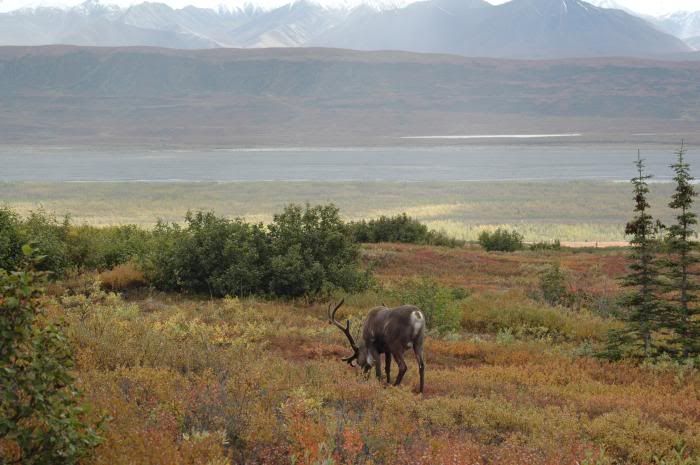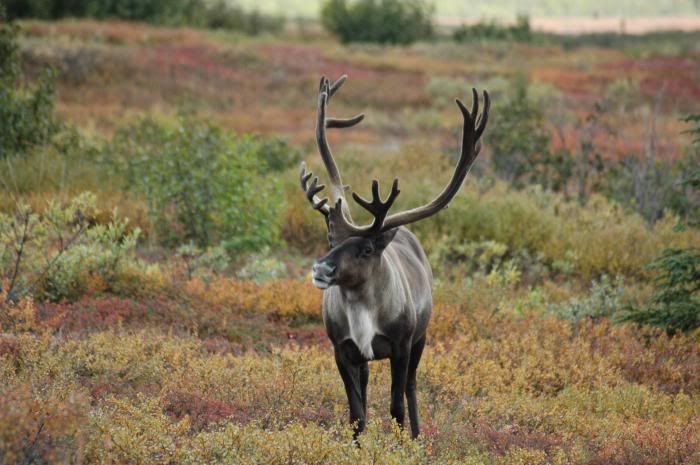 Moose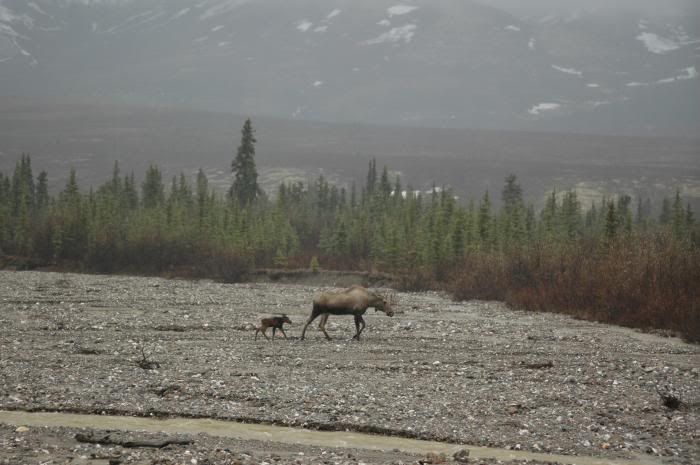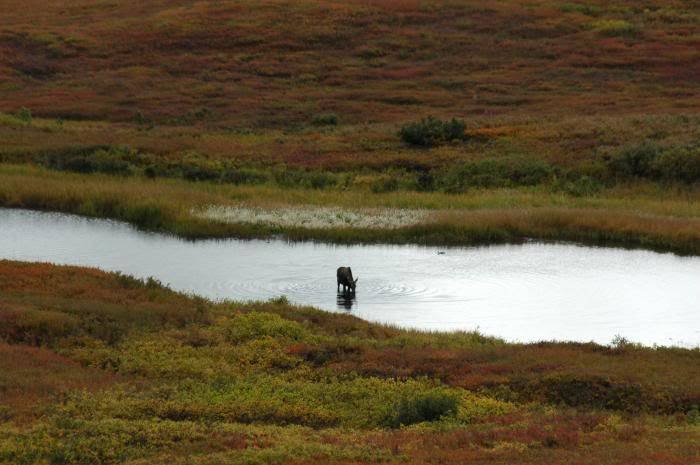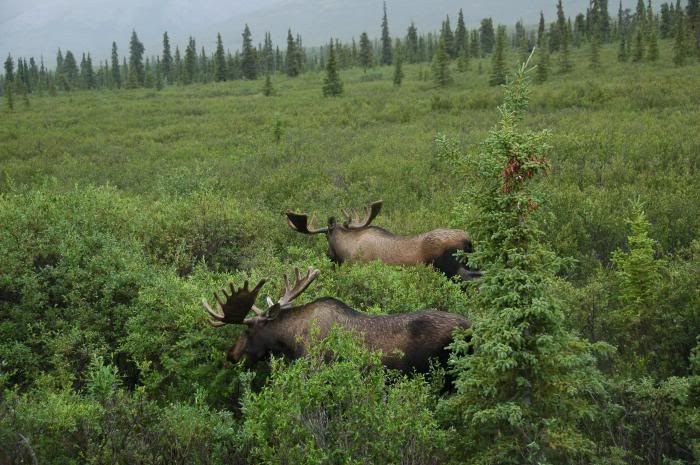 Snowshoe Hare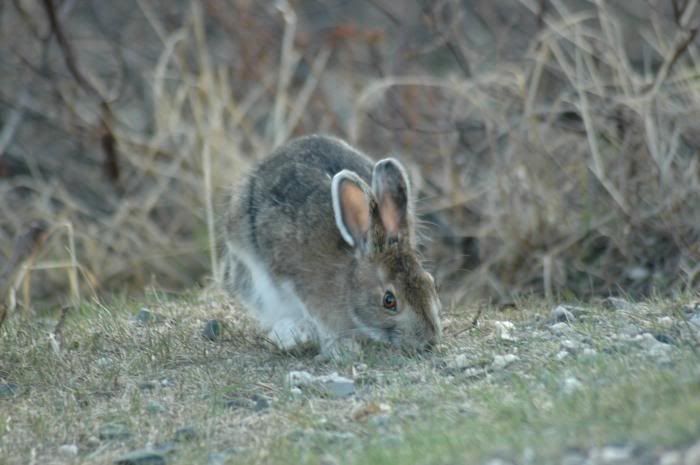 North American Porcupine can often be road cruised after dusk.
Beavers are common with a short walk from the Visitor's Center.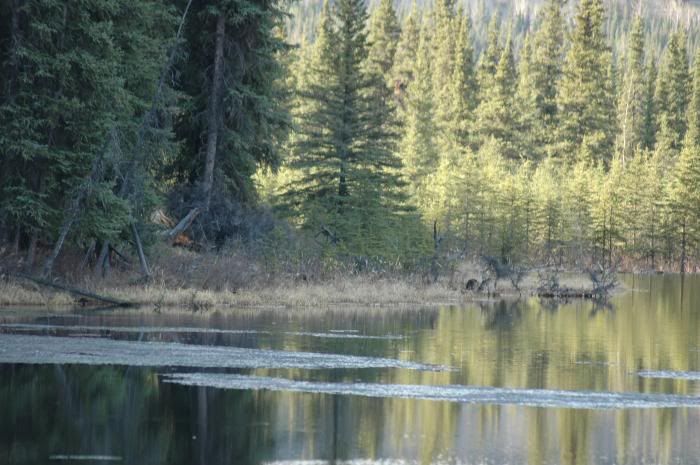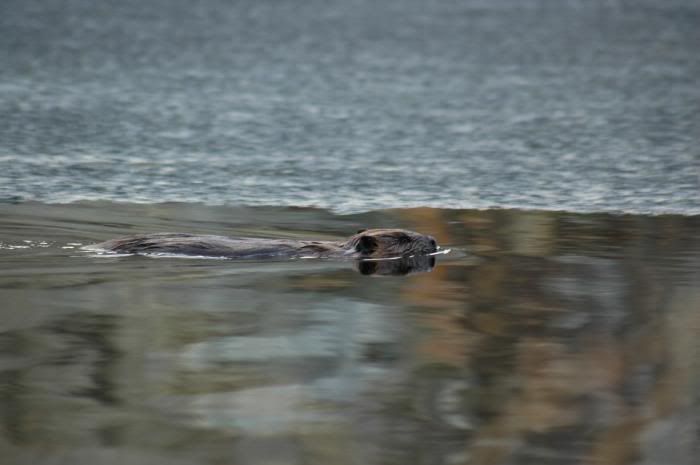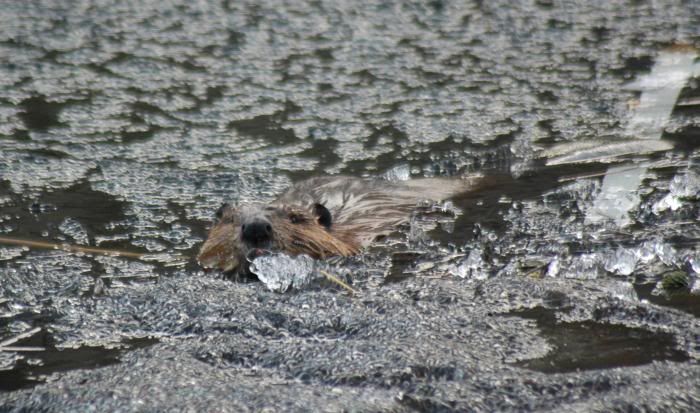 Arctic Ground Squirrel
Collared Pika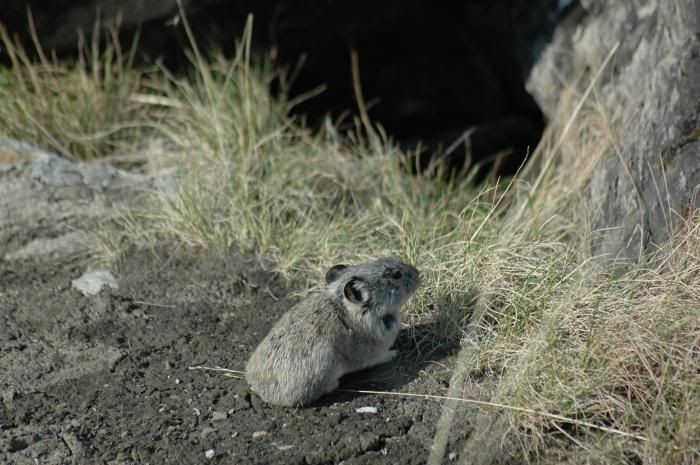 Dall's Sheep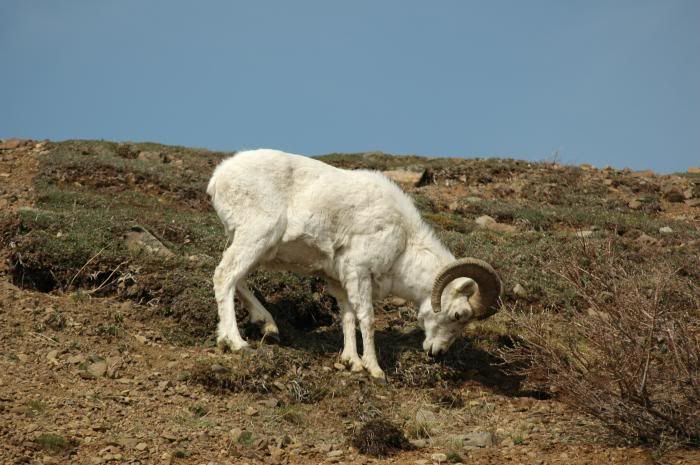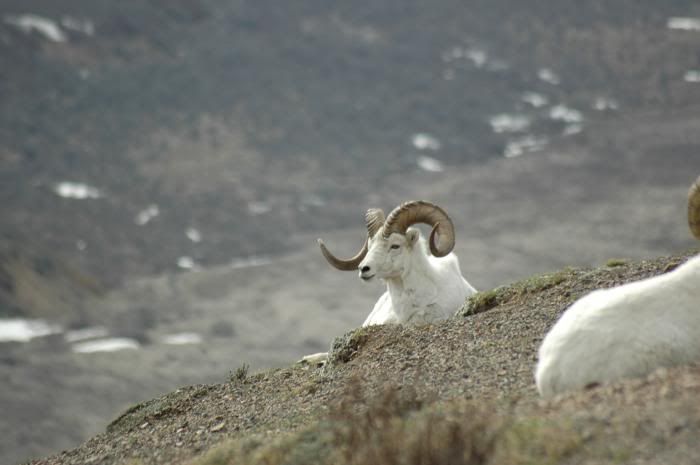 A Wolf with a stupid radio collar on it.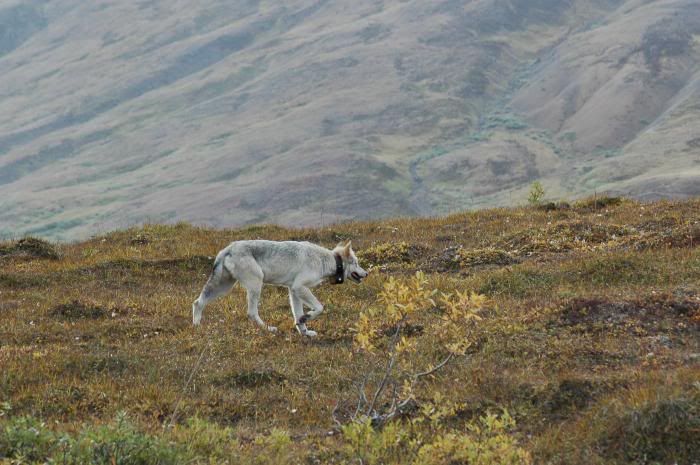 My favorite sighting, a Canada Lynx.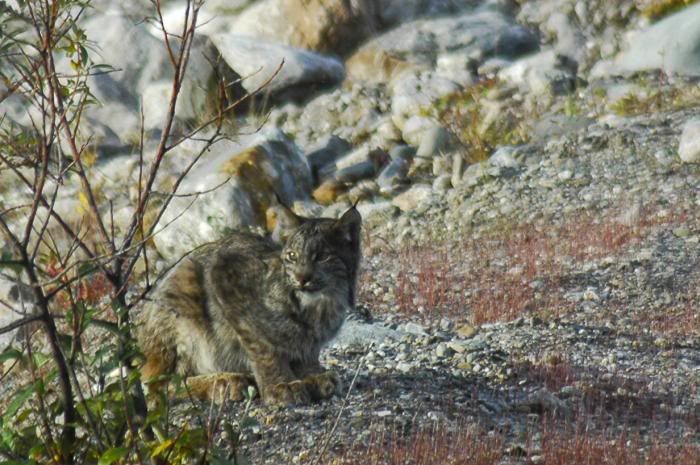 I have seen mammals in other places in Alaska, but these are the ones I have pictures of.
Species seen.
Brown/Grizzly Bear
Black Bear
Canada Lynx
Red Fox
Gray Wolf
American Beaver
Common Muskrat
Red Squirrel
Northern Red-backed Vole
Arctic Ground Squirrel
Hoary Marmot
Little Brown Bat
Cinereus Shrew
American Pygmy Shrew
Collared Pika
Snowshoe Hare
Moose
Caribou
Dall's Sheep
Mountain Goat
Sea Otter
Harbor Seal
Stellar's Sea Lion
Killer Whale
Beluga
Dall's Porpoise
Humpback Whale