Found this girl prowling around one of our out buildings at night. We see opossums and raccoons all the time but even though it was dark this one seemed very light colored. As I got closer I saw it was a white one!
Grabbed it by the tail and took pics the next day. I had seen photos before but this was my first leucistic opossum! It will be interesting if we see this one again since there are about 3 different opossums I see a lot.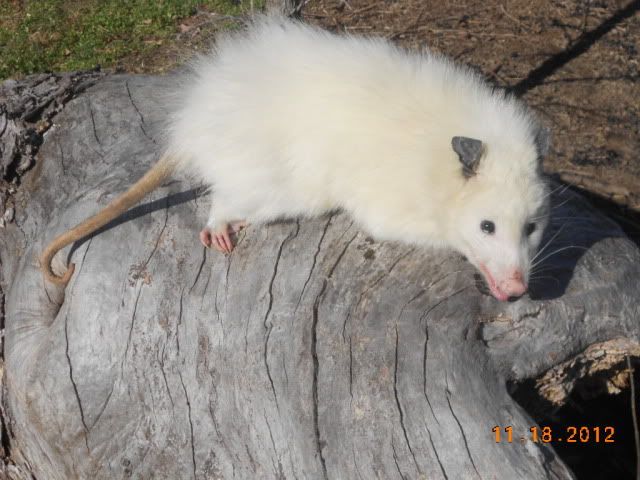 Didn't have much luck posing in a tree.

I really wanted a natural looking pose.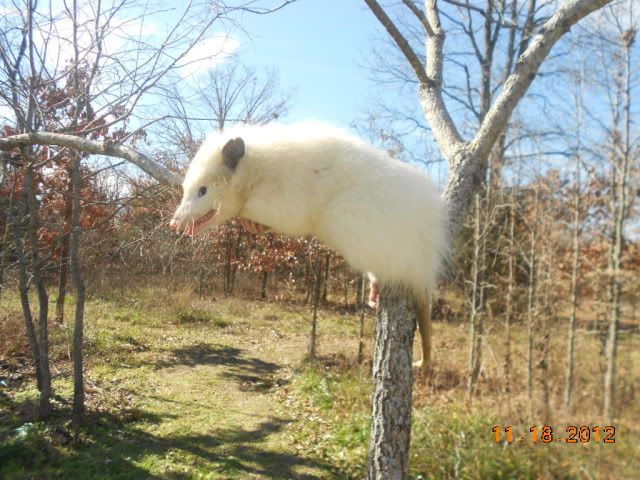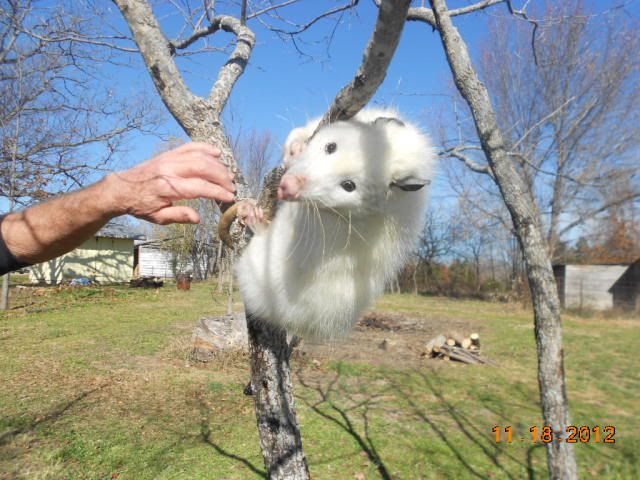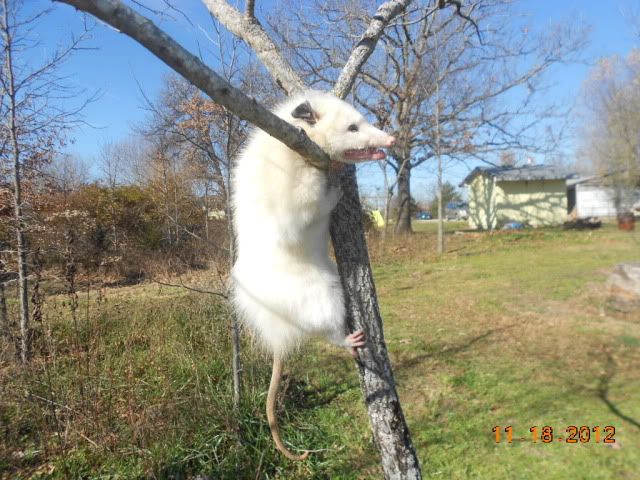 Finally had to settle for the old hand held pic!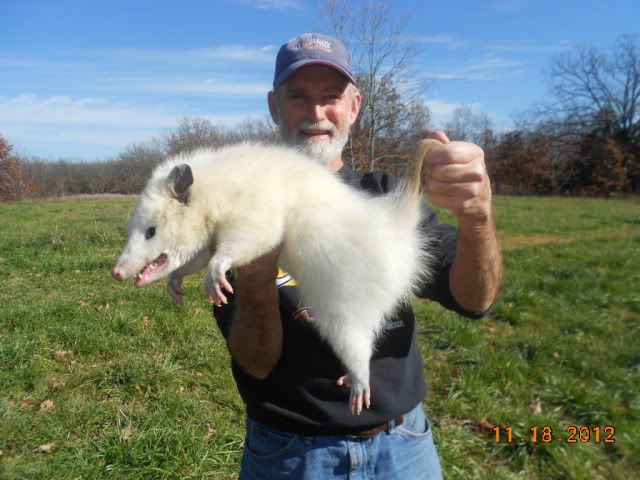 Anybody really know how rare they are?
Thanks for looking!
Gary