Just a short one here, but I'm required by law to drag the story out cause I'm an old guy.
A few years ago, I mounted a Bluebird nesting box in the forest, where no self-respecting Bluebird would be seen. I did this because it becomes a nest box for Titmice, Chickadees, or White-breasted Nuthatches.
In winter it often becomes a snug, White-footed Mouse home.
In March, I clean it out for the spring birds.
I checked it today and it had an odd round ball of woven grass in it. Cautiously I scratched lightly on the "ball" at the bird entrance, trying to emulate a curious bird or mouse snooping around.
The resident responded defensively by quickly poking its head through and biting off the end of the twig (glad I didn't use a finger.)
The box:
The Ball:
The nose: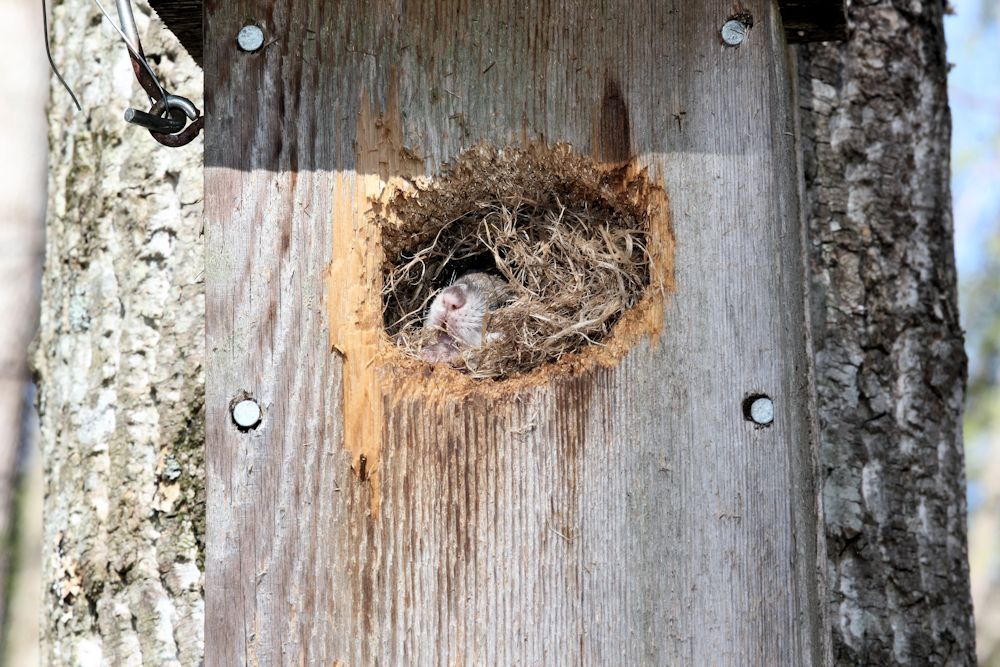 The defender:
Although we live on the edge of the range of some populations of Northern flying squirrels, I'm reasonably sure because of size and location, it's a Southern (
Glaucomys volans
), maybe "saturatus" (ssp).