I had a great opportunity to take a trip to central Florida with the family. Being a family trip, I knew my time to look for snakes would be limited, but I also knew that I was in Florida and had to make some time. I set two goals that I thought would be reasonable with limited time: Dusky pigmy rattlesnake and corn snake. My first opportunity to "escape" was on Wednesday 3/28/12. I thought I would have four hours as the wife and kids wanted to work on their tans by the pool. I drove about an hour to get to some nice habitat in Volusia County. I took some voucher photos of some Souther Leopard Frogs and some skinks. I believe this skink to be a Southeastern Five-Lined Skink, but if someone could confirm or correct this, it would be great:
Southeastern Five-Lined Skink (Eumeces inexpectatus):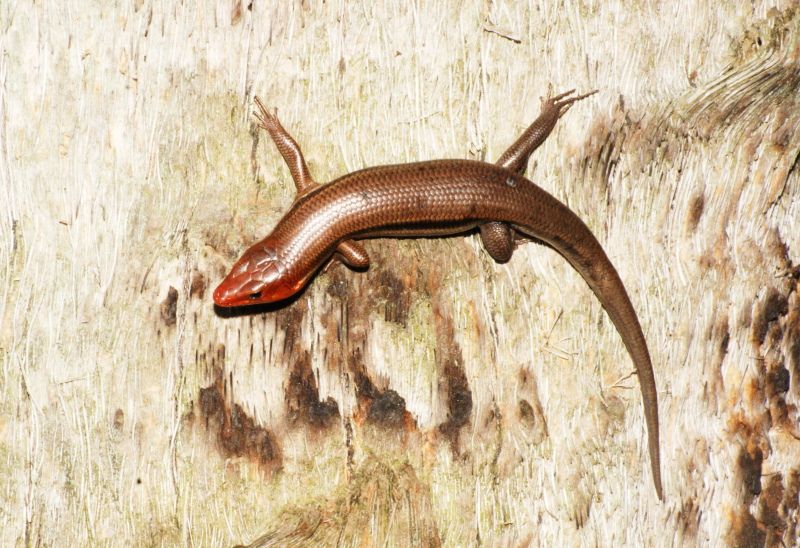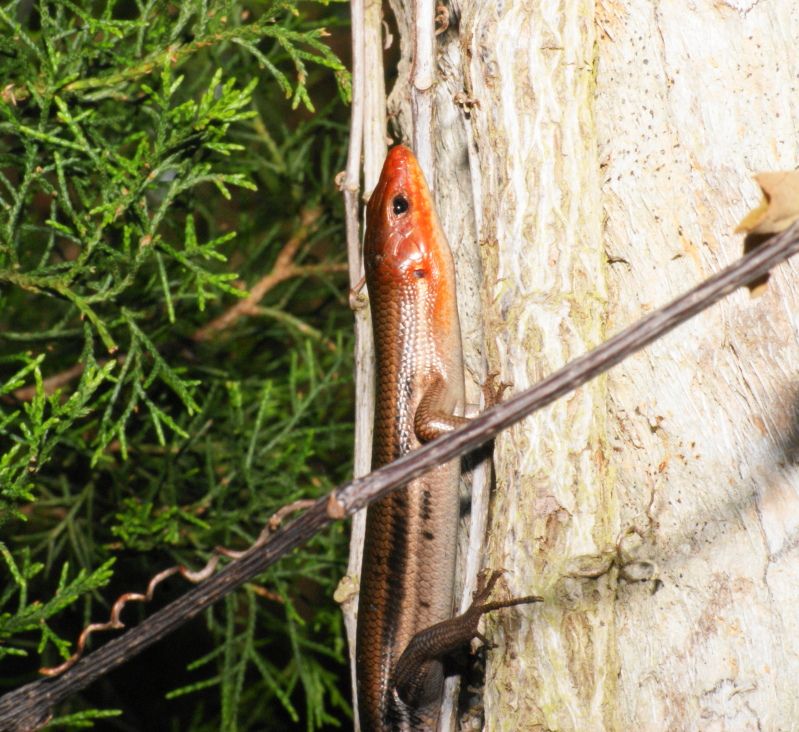 I had only been walking for around a half hour when my wife called to tell me the kids had enough pool time and were ready to go to Universal Studios. I explained that I was a good hour and a half away, but would turn around. I begrudgingly turned around and headed back, but soon saw the flash of a snake in the grass. My first though (being from Indiana) was hognose, but I carefully watched the snake and got it to stop. I cleared the weeds away and was able to photograph my first goal.
Dusky Pigmy Rattlesnake (Sistrurus miliarius barbouri):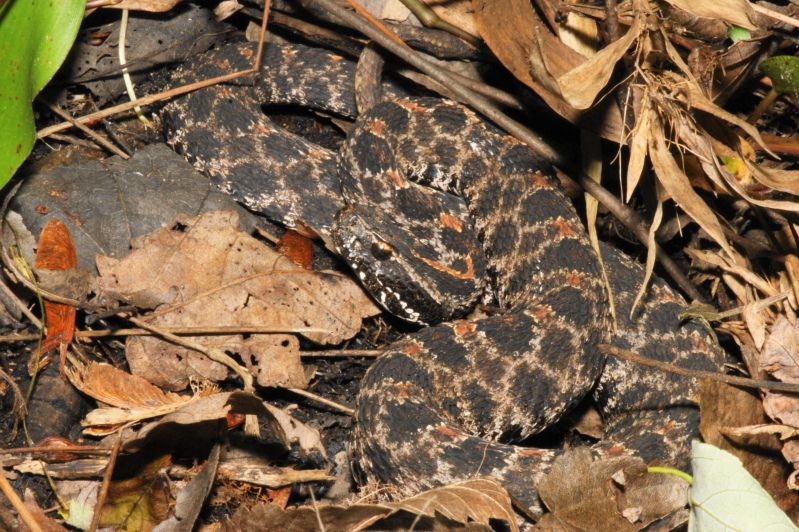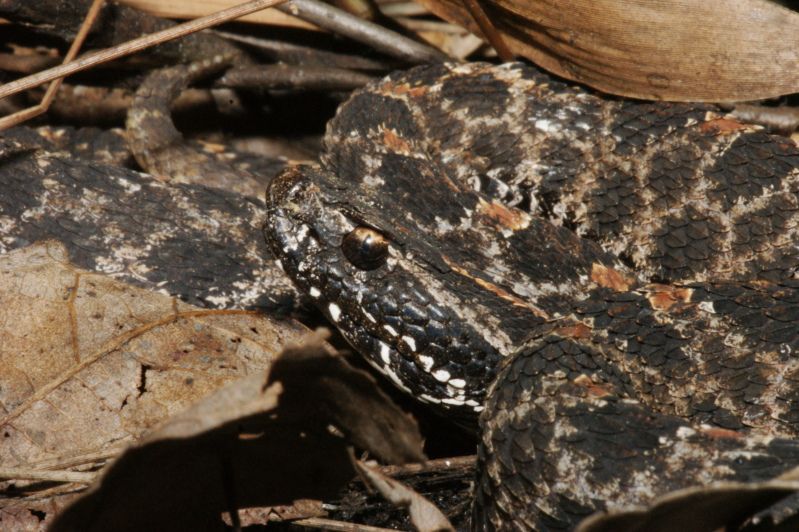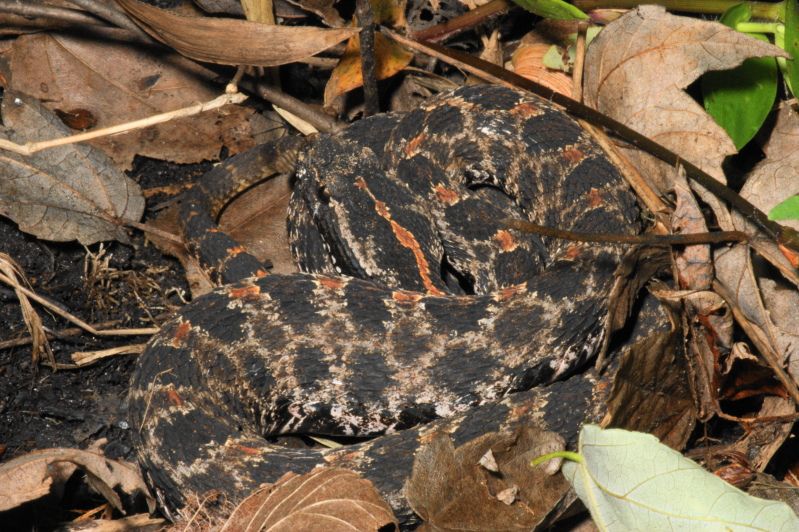 As I approached my car, I noticed a small commotion in a tree and was lucky to see a green anole catch a dragonfly:
Green Anole (Anolis carolinenis):
This concluded my first opportunity to herp, but the wife likes to shop she agreed to shop on Thursday 3/29/12 and give me the entire day to look for snakes. I was fortunate to reach Nick Mesa who was also vacationing in FL and we agreed to meet for the day. My dad (also vacationing with my family) decided to go with us and avoid the shopping. The plan was to roadcruise and being excited for the day, we really started too early in the day. I really didn't expect to see much shortly after noon, but after about 20 or 30 minutes of driving, Nick spotted a snake in the distance. As soon as he opened the car door he exclaimed PINE SNAKE in disbelief. I did not end up seeing my goal corn snake on this trip, but Nick explained that the Pine Snake is worth hundreds of corn snake sightings. Before I show some of the pictures, please know that we were not in any kind of state or federal park. I don't normally show photos of holding snakes, but this is the first snake ever handled by my dad. Nick pretty much forced it on him explaining how difficult it is to find this particular species of snake. So here are the photos:
Florida Pine Snake (Pituophis melanoleucus mugitus):
My dad holding the first snake of his life: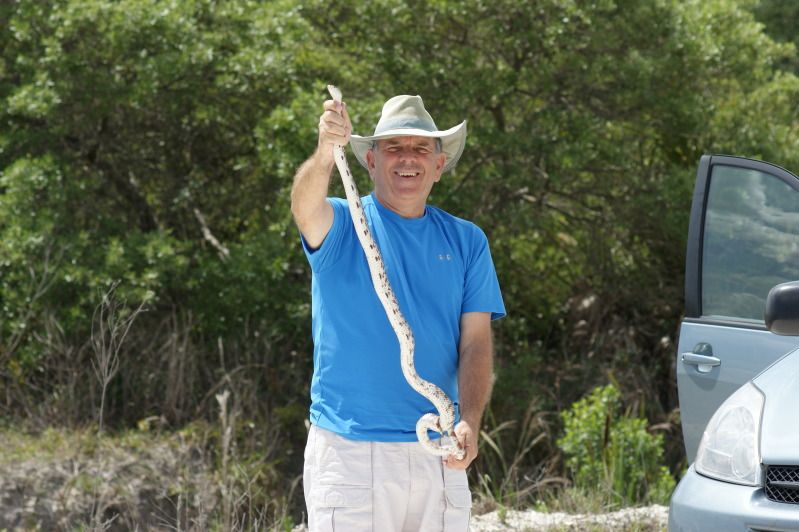 Nick with the beauty:
Just the snake:
Nick suggested we just go home from this point as it couldn't get any better and it didn't, but we still saw some additional snakes:
Yellow Rat Snake (Elaphe obsoleta quadrivittata): The first snake to "tag" my dad:
and a smaller version: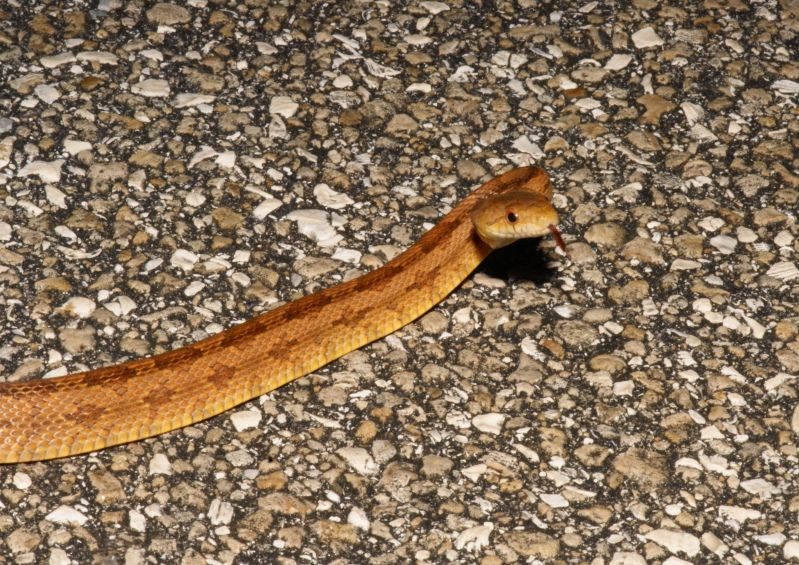 Southern Black Racer (Coluber constrictor priapus):
This one road cruised: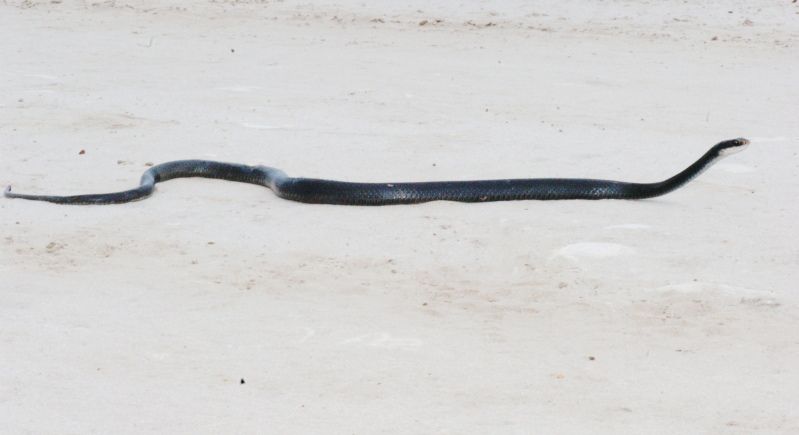 This one flipped: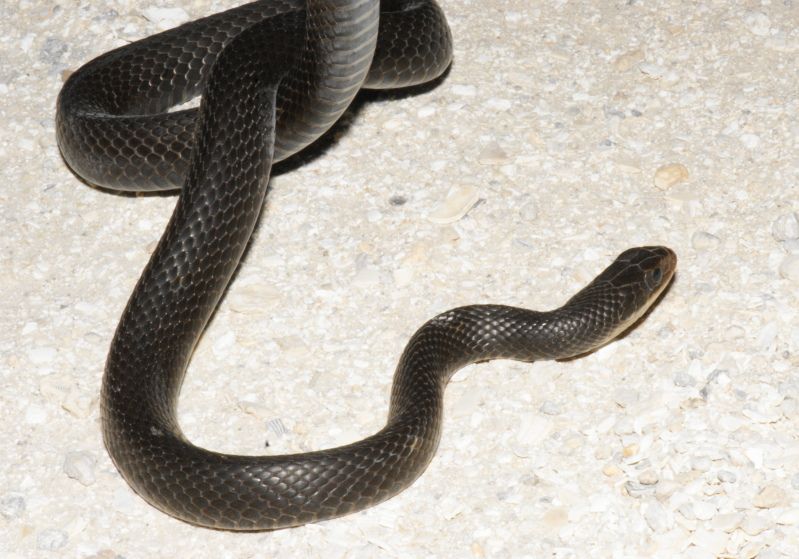 Dusky Pigmy Rattlesnake: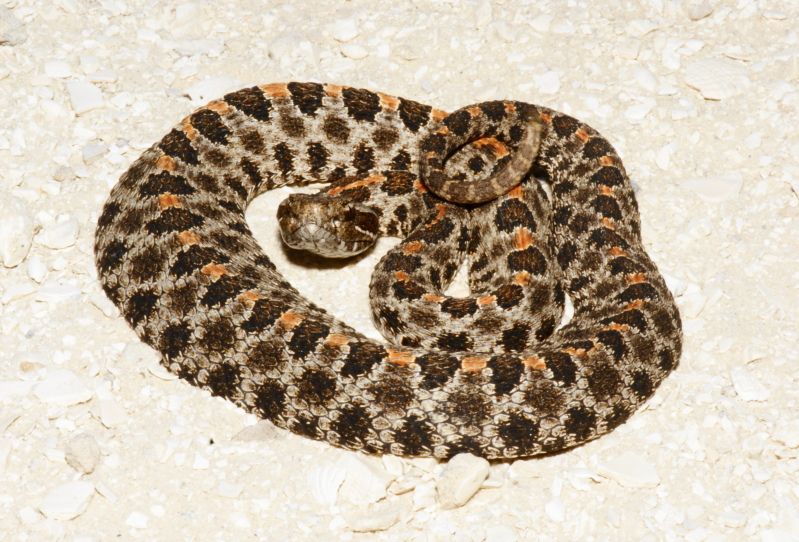 Southern Ringneck Snake (Diadophis punctatus punctatus)
Peninsula Ribbon Snake (Thamnophis sauritus sackenii):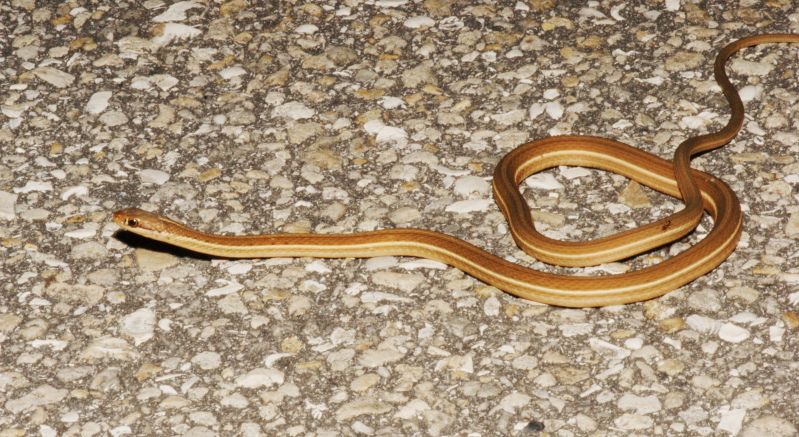 Yes, I went all the way to Florida to find an Eastern Garter Snake (Thamnophis sirtalis sirtalis):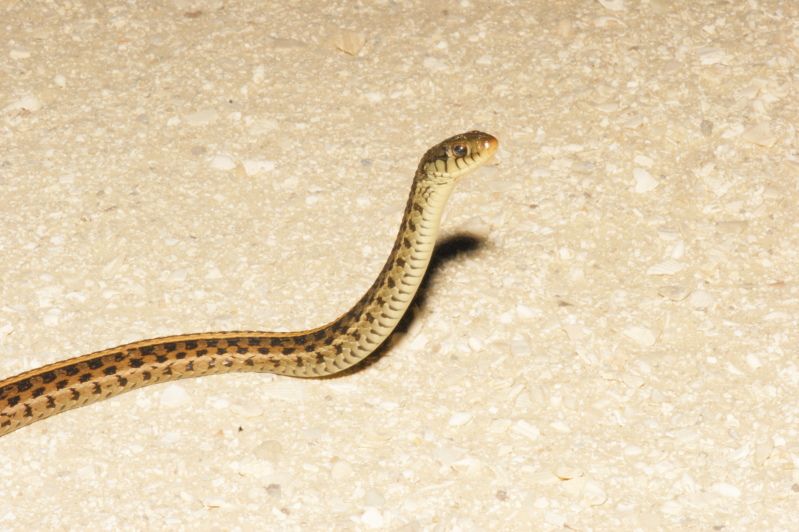 Nick was right that it really didn't get better after the Pine Snake, but in reality, how could it. However, every snake was exciting and it looks as if my dad will be joining me on more snake adventures in the future.
Many thanks to my wonderful wife for making the snake finding possible.
John B.